The same thing but with photos and in French!



La même chose avec photos

Mes trois seules questions de la page 1 :
- Est-ce que j'ai fait de belles photos ?
- Est-ce que je me suis bien amusé ?
- Est que mes photos ont été utiles ?
Les réponses sont ici ! On peut les voir avec les images un peu plus bas
Lieu de naissance : La Terre, 1953
Race : Humaine
Religion : L'Amour
Politique : La Liberté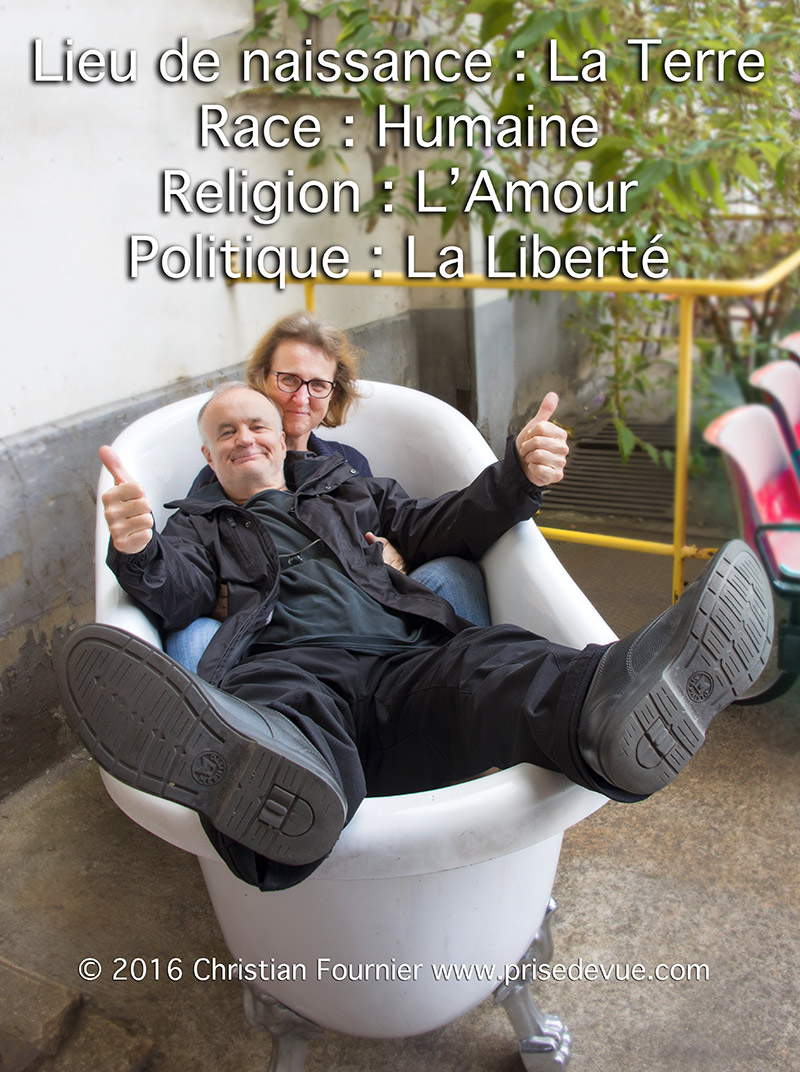 √ Occidental, blanc, non raciste, athée, hétérosexuel, féministe, anti faux culs
√ Dans toute sa jeunesse, il souffre d'asthme héréditaire et n'a pas le droit de faire du sport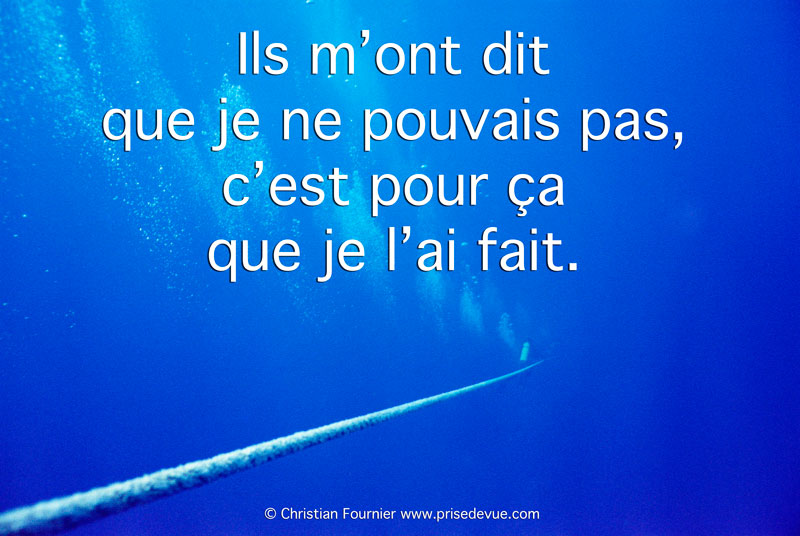 √ A la naissance, il lui manque deux dents de devant, un peu comme John Lennon ou Vanessa Paradis

√ Apprentissage de l'anglais seul, avec les chansons des Beatles, 1970-1975
√ Licence de mathématiques, 1975
√ Guerre contre l'Éducation Nationale Française, 1975
√ Travaux volontaires écologiques pour le National Trust (Angleterre), 1975



√ École photo en Angleterre, 1978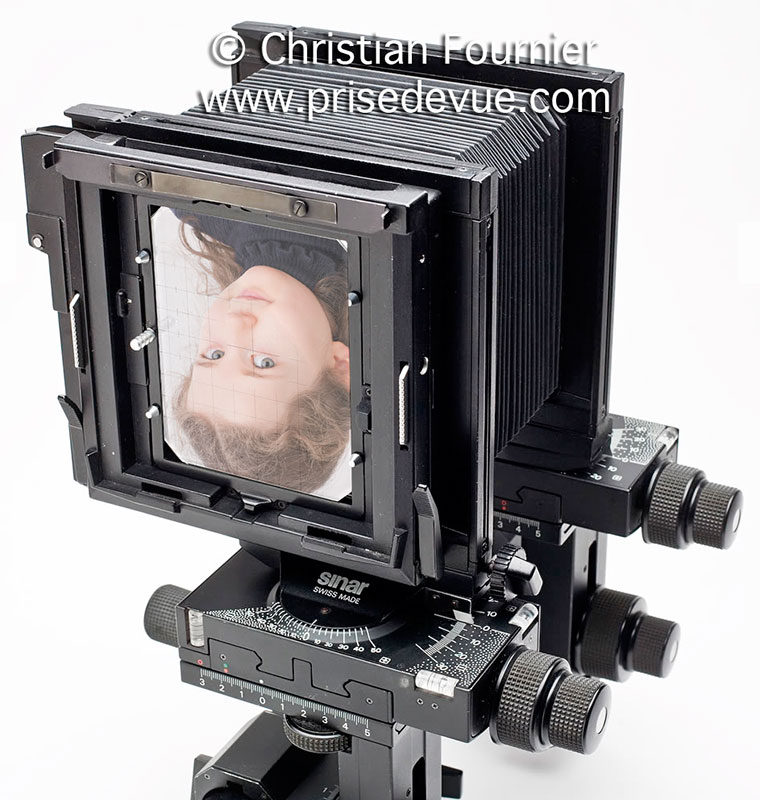 √ Service militaire, base aérienne disciplinaire. Parachutisme, 1979

√ Photographe professionnel free-lance, basé aux USA, pendant 13 ans


√ Reportages on living conditions in Haiti in 1980, 1981, 1984 and 1987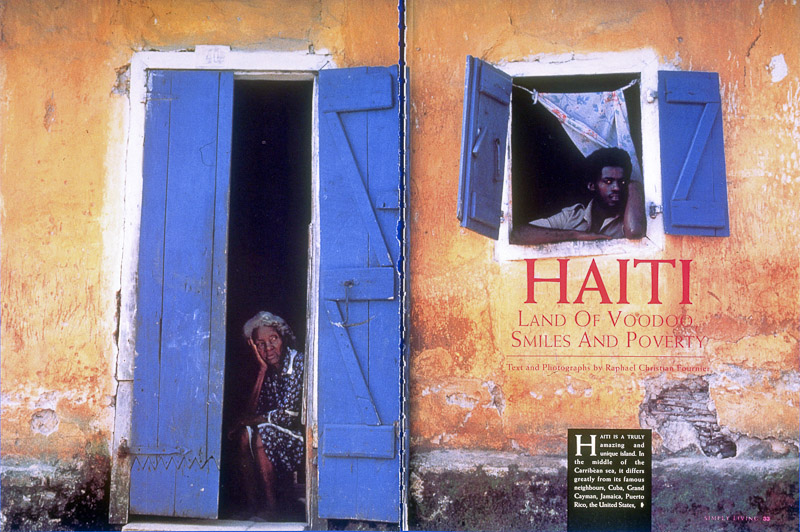 √ Photographié Jimmy Carter, 1981

√ Brevet de pilote d'aviation privée aux USA, 1982

√ Photographié de très jolies filles, ....

√ Plongées dans le monde entier, en dépit de son asthme, 402 plongées, 61 pays, 5 continents et 5 océans, ....

√ Escalades sur glacier en Alaska 1983-1989.
√ Poursuivi par un ours en Alaska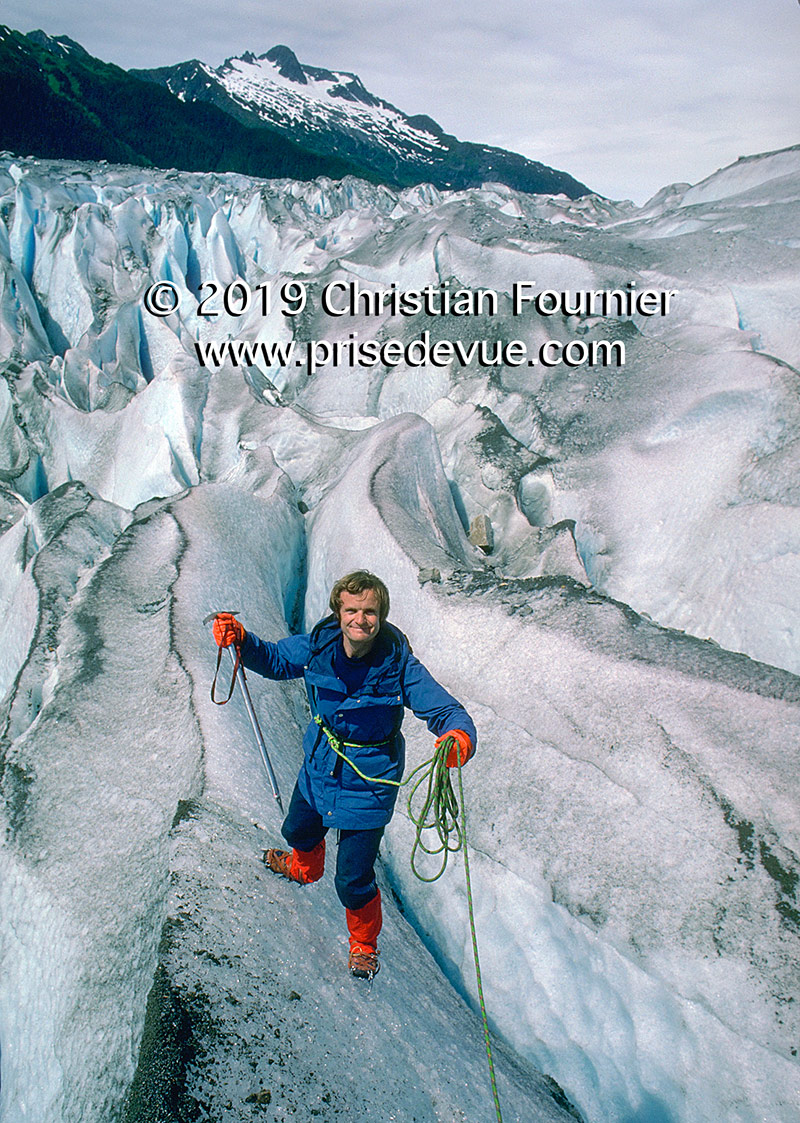 √ Capitaine de voile, Floride, 1984 ....

√ Inventé les "Formal Portraits" sur les bateaux de croisières, 1984 ....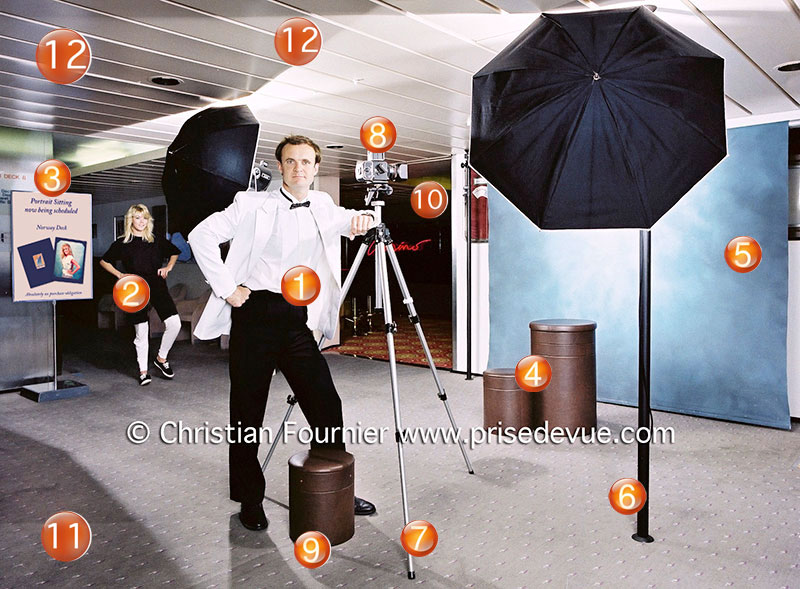 √ Expédition au-delà du cercle polaire, 1984

√ Photographié une vraie Playmate, Susan Schott, 1984

√ Photographié sous le Paquebot S/S Norway, ex-Paquebot France, îles Vierges US, 1988

√ Achète une grande propriété au Canada, 1990

√ Photographié des requins hors cage, Californie, 1990

√ Le premier à photographier le dugong (le cousin du lamentin) dans son habitat naturel.
√ Attaqué par un dugong, 1993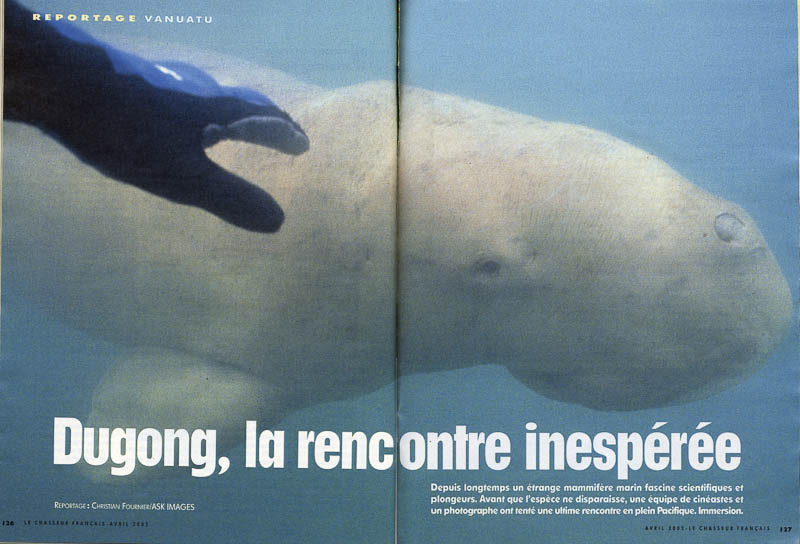 √ Reportage sur la Tribu Yakel, qui vit dans la forêt, démunie de toutes possessions matérielles, sur l'île de Tanna au Vanuatu en 1992-93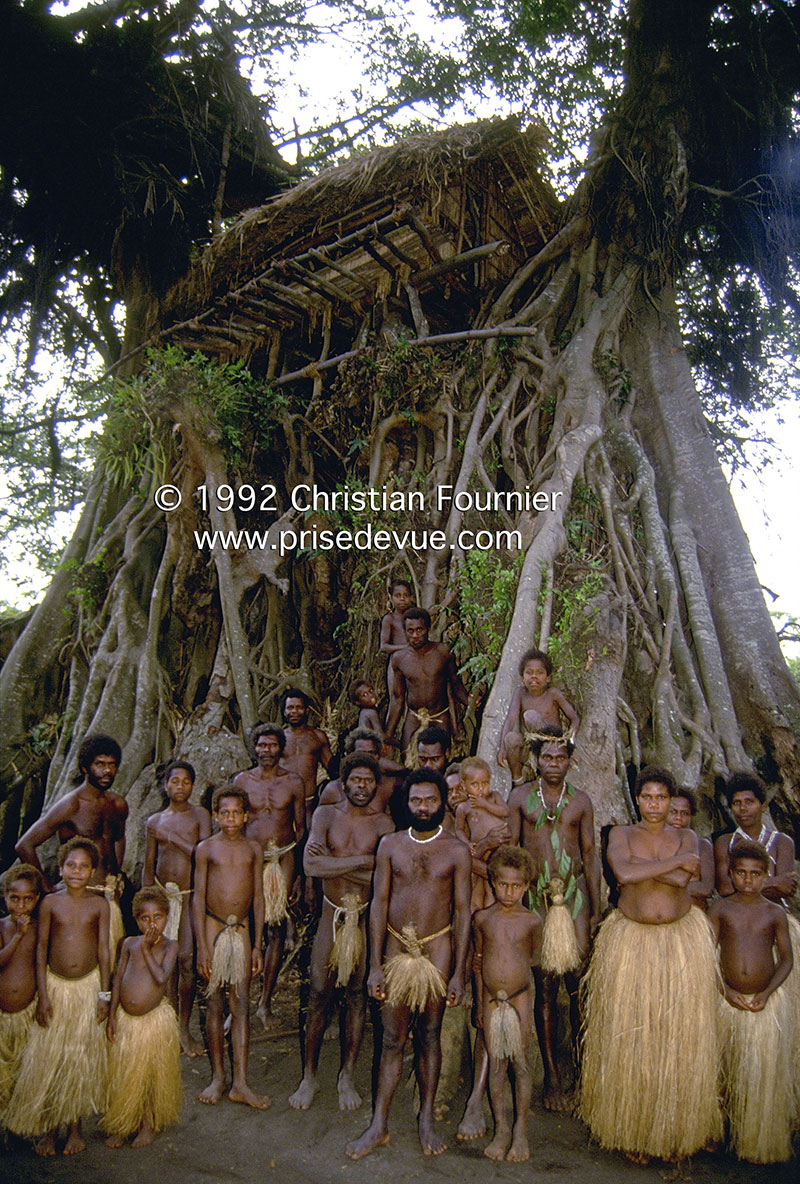 √ Photographe officiel de la croisière inaugurale de 3 mois du voilier Club Med II, l'un des plus beaux palaces du monde, du Havre jusqu'en Nouvelle-Calédonie (avec escales à Djibouti, en Australie et au Japon) 1992-1993
√ Ruiné en 6 mois par un escroc, 1993


√ SDF à Paris, 1993

Les rumeurs de ma mort ont été grandement exagérées

√ Il devient photographe professionnel à Paris, 1994, reconnu comme un grand par ses clients, L'Oréal, Unicef, Dior, Dessange, Renault, GMF, Ebay, MMA, Garmin, Medef, Alcatel, Tollens, Etam, Nike, Sogaris, Agefiph, Cathay Pacific, Unesco, Conde Nast, Disney, etc ...


√ Publication d'un livre de photographies sous-marine :
"Émotions sous-marines" 1996

√ Photographié Paul Newman au Charity Gala In Aid Of L'Envol à l'Hôtel Ritz à Paris en 1998

√ Photographié L'Abbé Pierre chez lui en 1999

√ Créé un logo humain à Bercy avec le ministre des finances DSK (Dominique Strauss Kahn) et les 100 plus importants acteurs de l'économie française, 1999

√ Photographié Yann Arthus Bertrand in his home en 1999.

√ Plus de 9 millions de photos :
130 Sessions mode, 487 Événementiels, 380 Célébrités, 104 Mariages, 400 Espèces d'animaux dont 7 d'écureuils, 200 Nature morte, 366 Architecture, 250 Événements presse, 252 Industrie, 216 Publicités, 56 Édito, 35 Reconstitutions historiques, 202 Photos humour, 112 Recherches artistiques personnelles, 402 Plongées sous-marines, etc ...

√ Vu sa photo en couvertures de magazine dans les kiosques à journaux

√ Acheté un appartement de 550 000 € à Paris, fin du prêt en 2018 + 200 000 € de matériel photo et informatique + une voiture Toyota Yaris Verso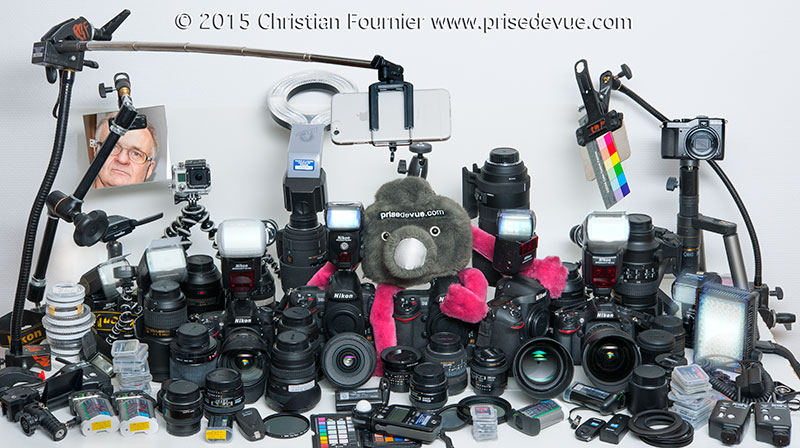 Mon matériel de prise de vue avec éclairage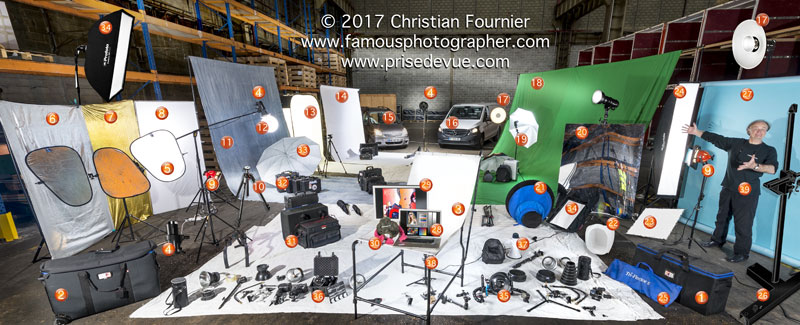 Ma station informatique

√ Rencontré plus de 300 célébrités, 5 chefs d'État,
25 ministres, 7 Miss France, 1 Miss Univers, 7 grands photographes, 11 grands scientifiques, ...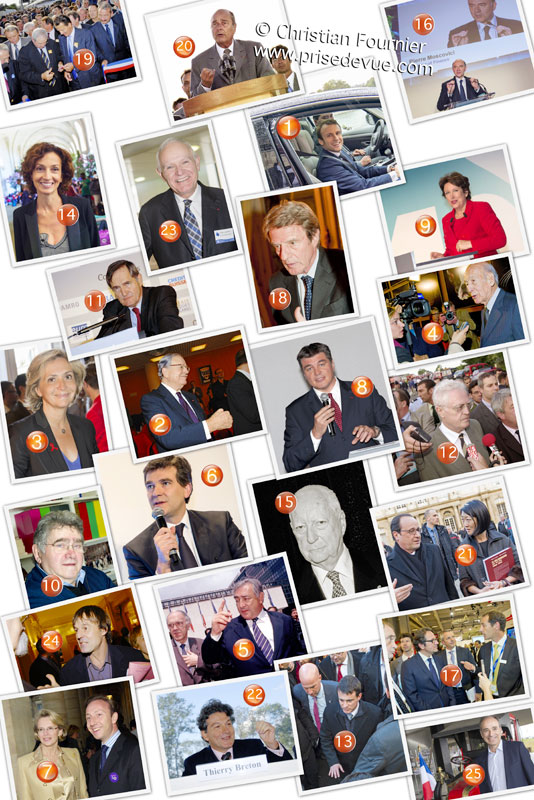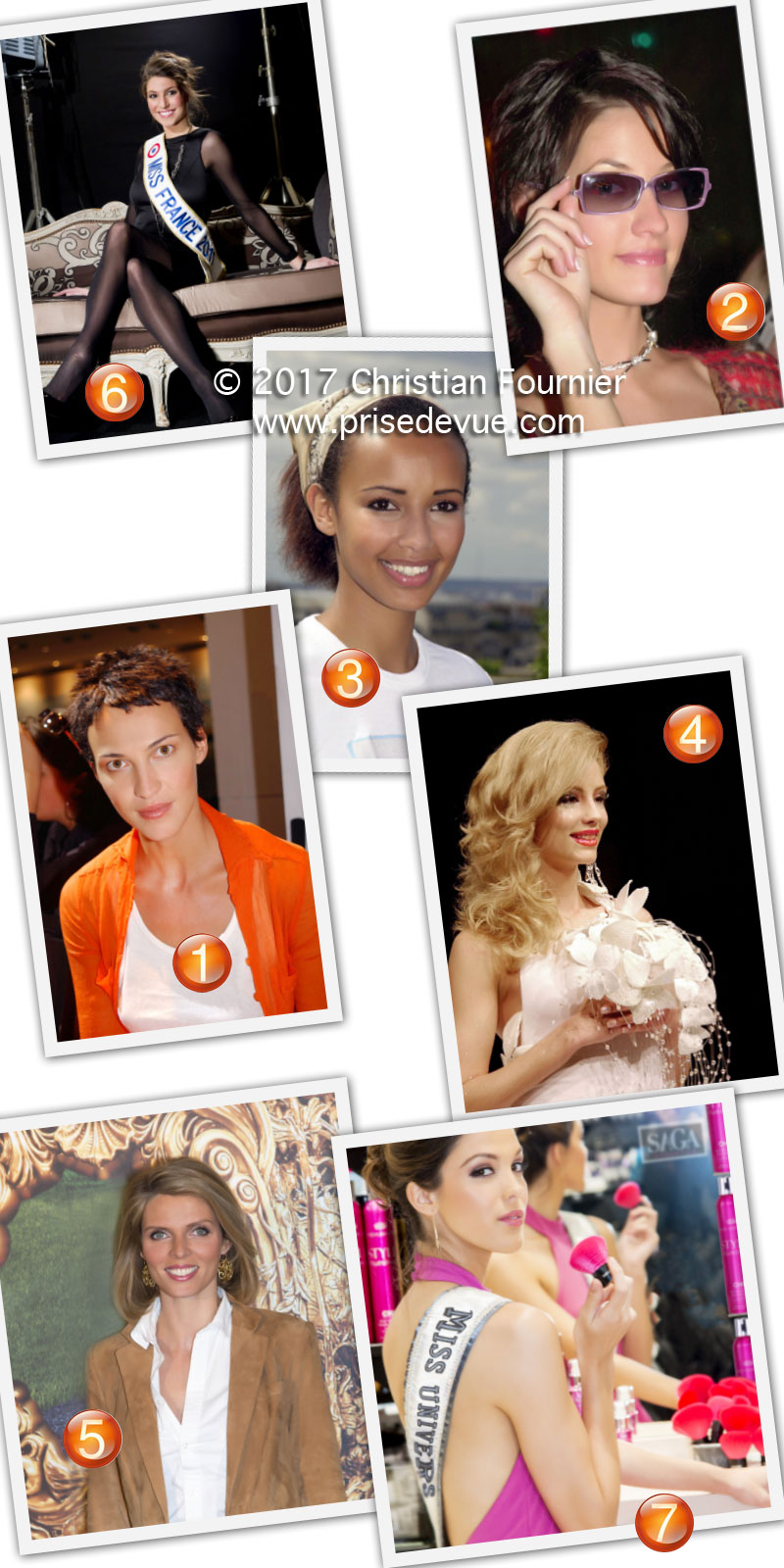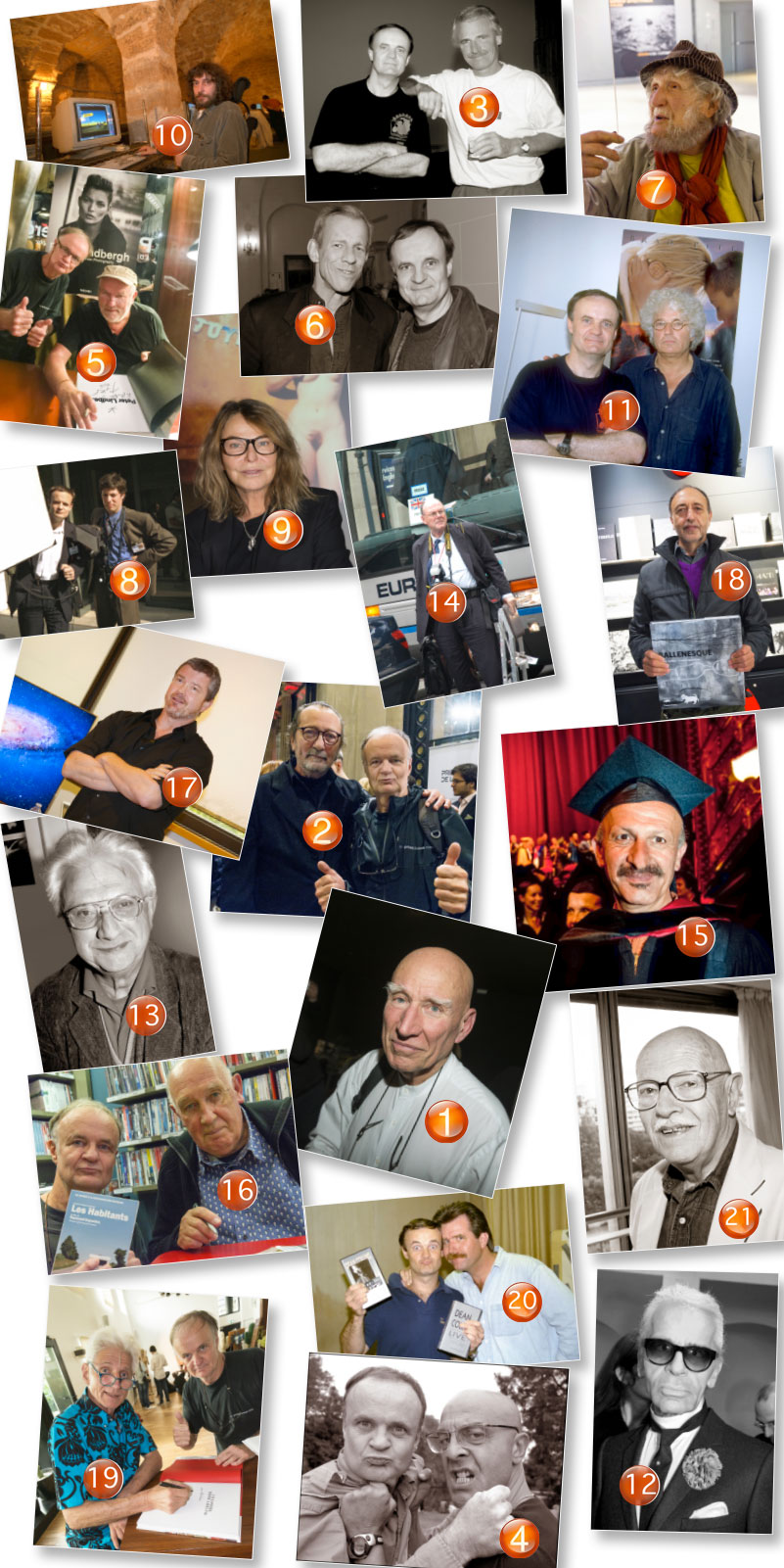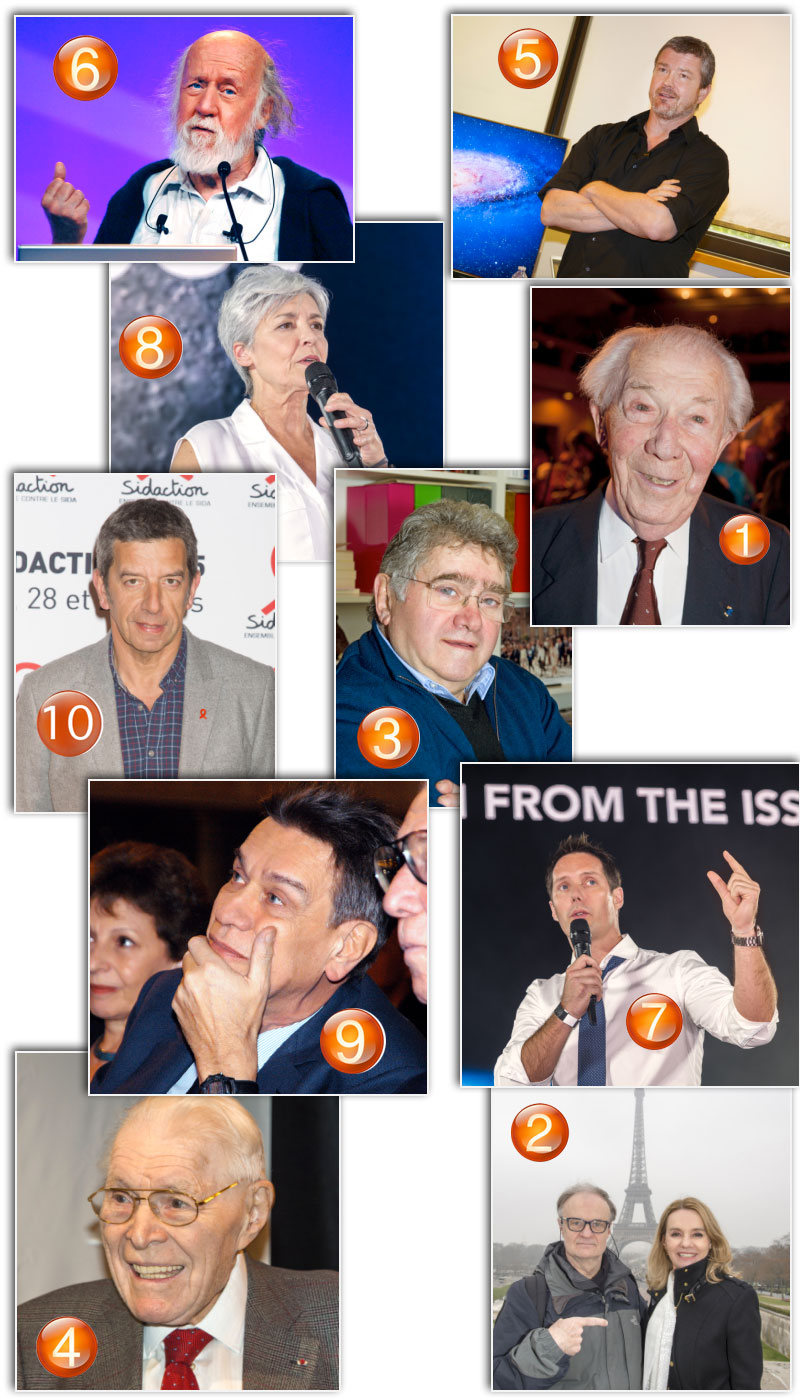 √ Journaliste indépendant, sans carte de presse, engagé pour la promotion de la science, de l'écologie, de la justice et la non-violence.
Rencontres avec la mafia russe, la mafia sicilienne, le FBI, la DST, etc. ...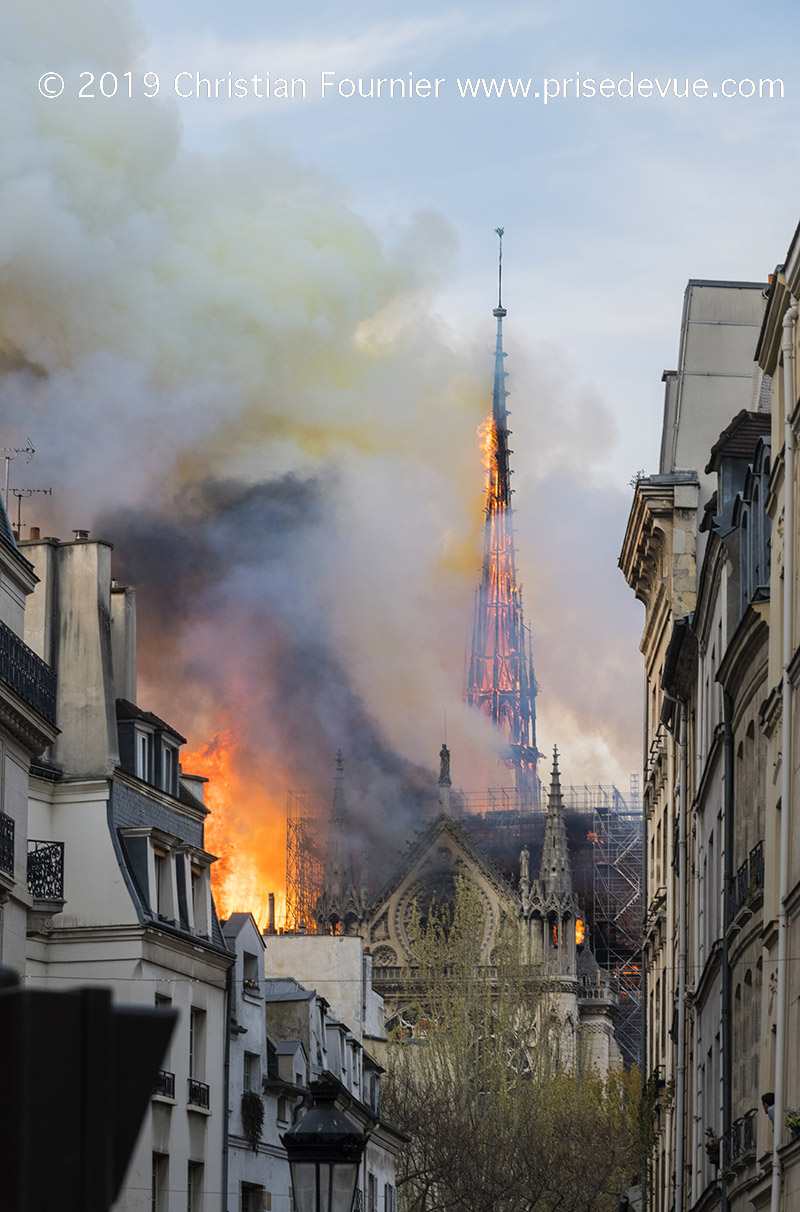 √ Voir sa photo sur des posters 4x3 m dans toute la France

√ Rencontré Frédérique Gorsky, Madagascar 2001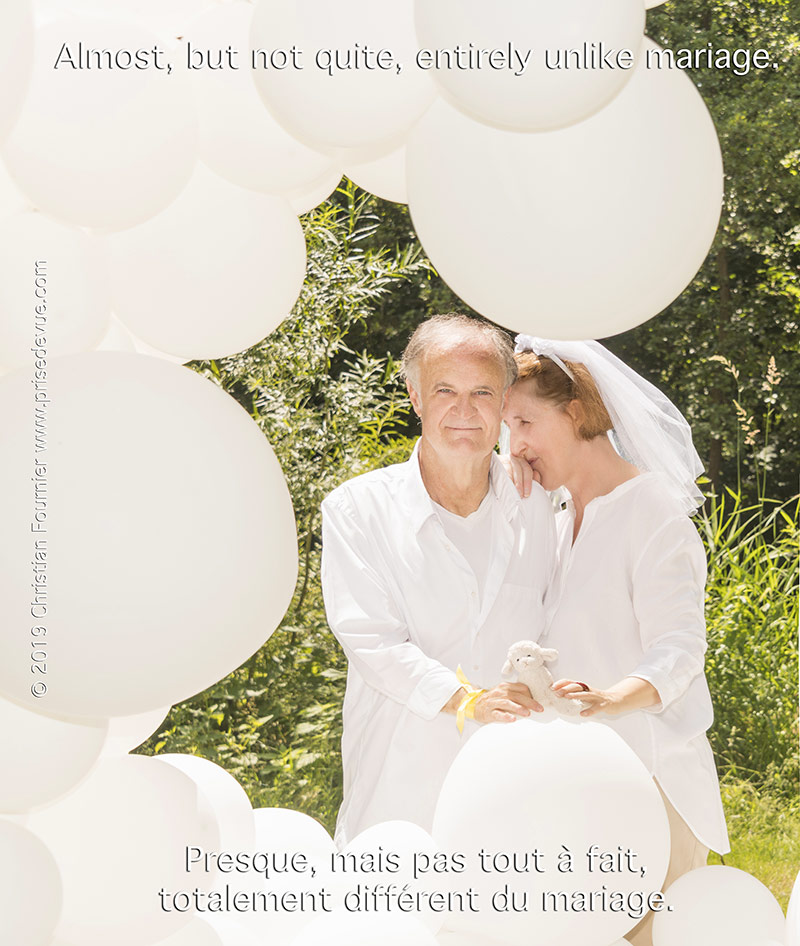 Nous nous sommes pacsés le 11 décembre 2013, après 12 ans de vie commune.


√ Reportages on living conditions in India 2005-2007


√ TF1 "Sans Aucun Doute" dans son studio.
Il arbitre un conflit mannequin/agence. Repris au zapping hebdomadaire, puis annuel de Canal+, 2008




√Rencontré un requin-baleine, Playa Del Carmen, Mexique, 2011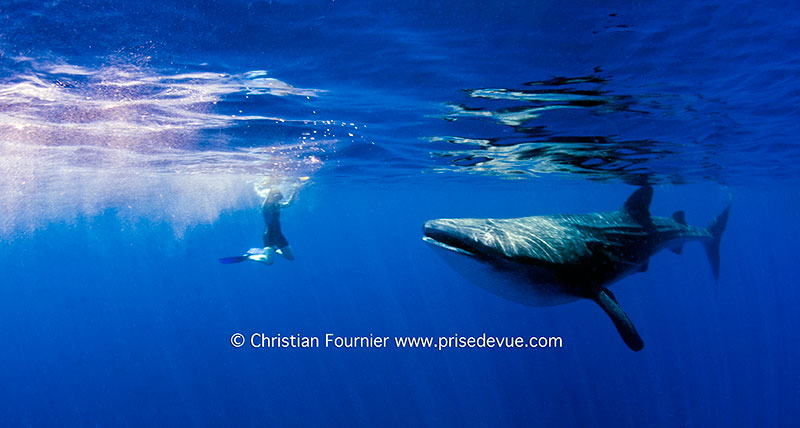 √ Ses incroyables panoramiques en rafale immortalisent les JO Londres 2012


√ Photographié Emmanuel Macron 2014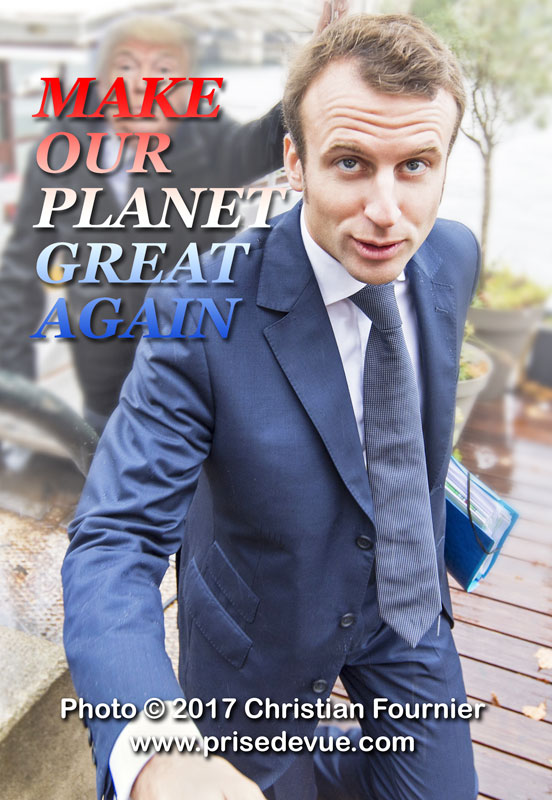 √ Photographié la Marche républicaine "Charlie", environ 1,8 million de personnes, Panoramique de 130 Mo, 11 janvier 2015


√ Photographié La lune de sang, avec L'Association Française d'Astronomie. 27 septembre 2015 :
Photo maintenant exposée à La NASA. Merci à Shannon Templeton.

√ 2017 : Photographié Sebastião Salgado à Paris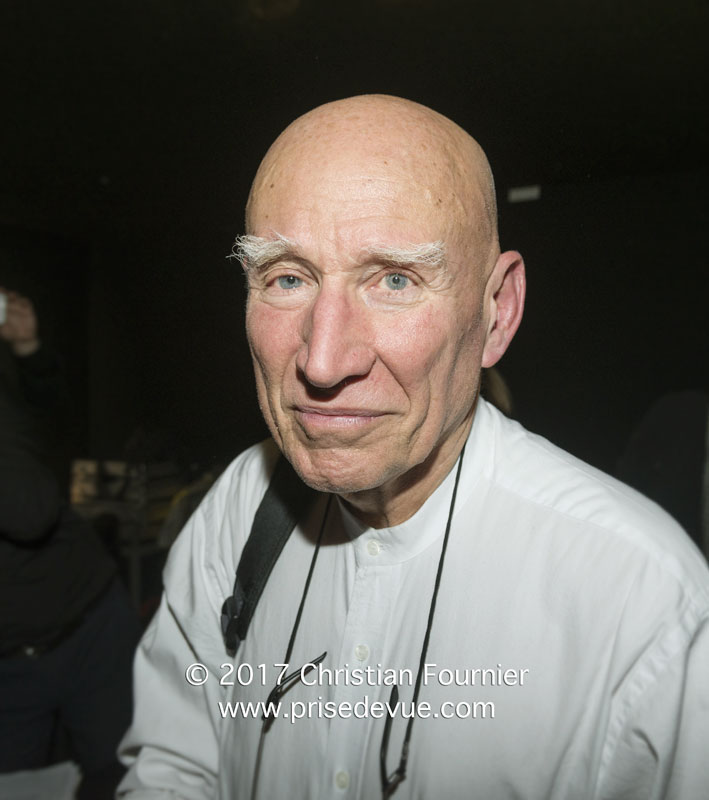 √ 2018 : Photographié Ennio Morricone à la Cinémathèque de Bercy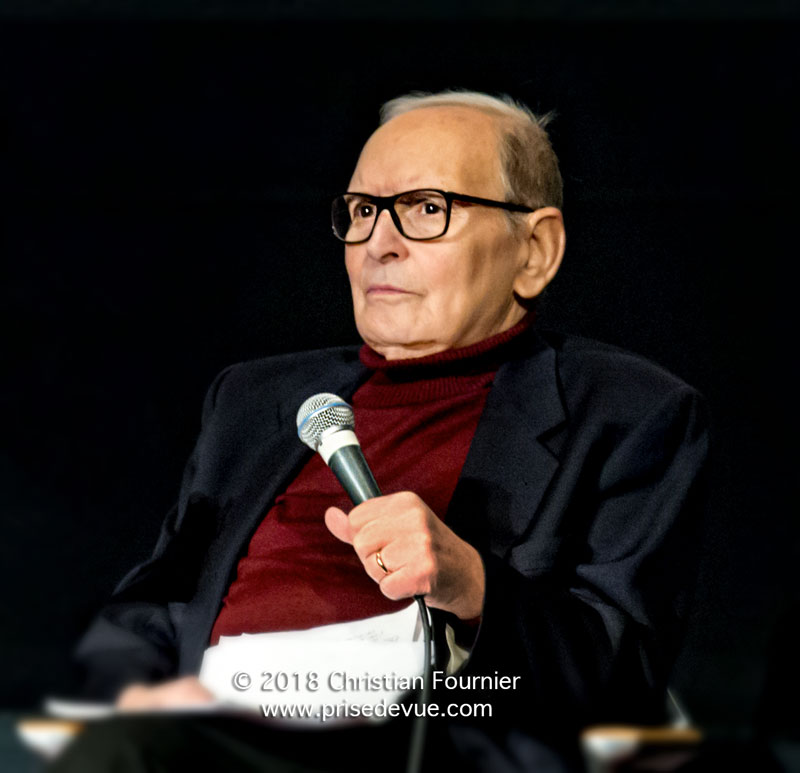 √ Photographié pour L'oréal, des nature-morte en 2001, le trombinoscope Division Produits de luxe en 2001, la campagne de lancement pour le produit Infinium en 2003, en 2004 à Bari Italie, à Cannes en 2005, en Croatie en 2006, en 2007 en Grèce, en 2008 en Sardaigne, en 2010 aux Canaries, en 2011 en Grèce, en 2012 en Espagne, en 2013 à Malte, en 2014 à Dubaï, en 2015 à Cannes, en 2016 à Lisbonne, en 2017 en studio à Paris, International STYLE & COLOR TROPHY en 2019 à Paris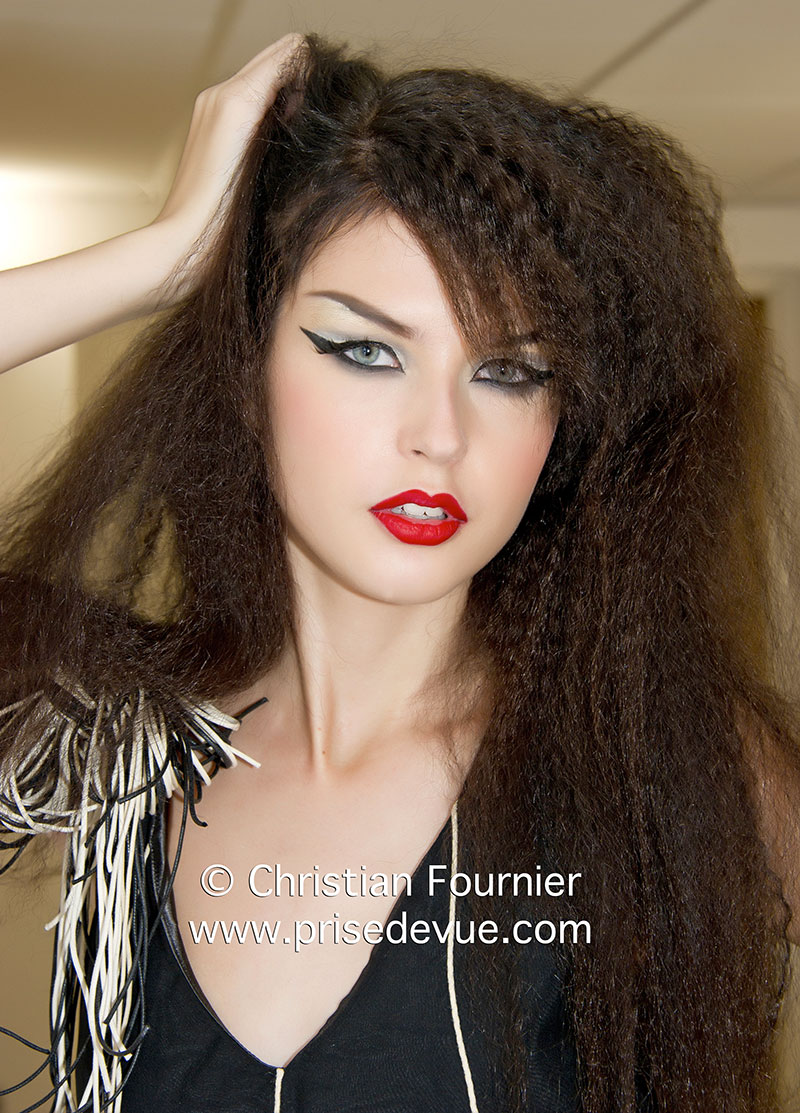 √ Son nom est gravé sur une puce électronique et déposé, après 6 mois de voyage dans l'espace, sur Mars le 26 novembre 2018 par Insight !
Merci à Shannon Templeton. Elle travaille à la NASA au program TESS, Transiting Exoplanet Survey Satellite, qui recherche les exoplanètes.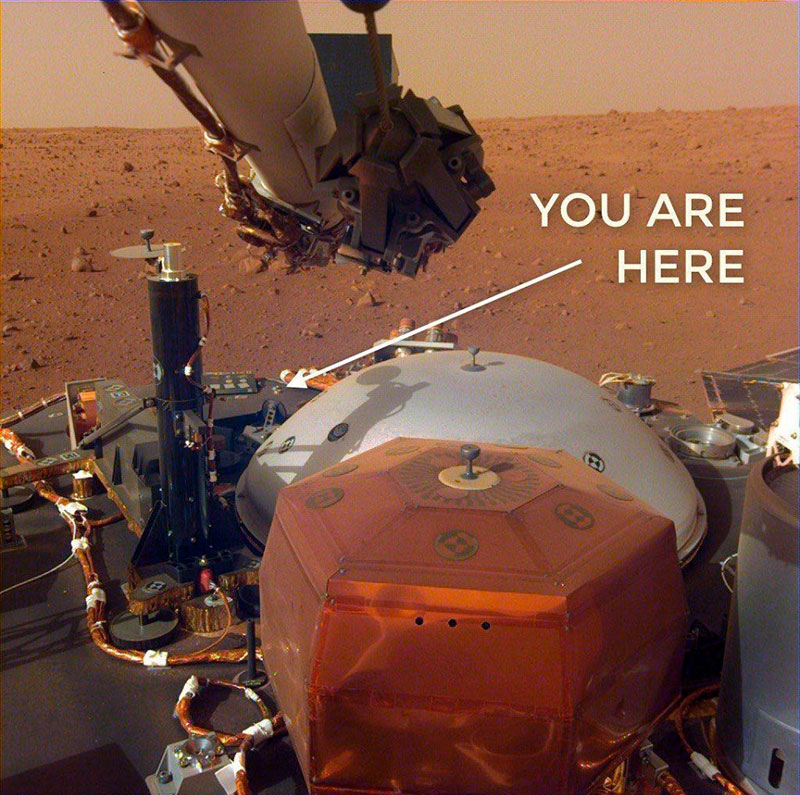 √ 2019 : Anno 1900 au Luxembourg, Victory Day en Angleterre, Mondial "Air Ballons Chambley, Le Dîner En Blanc Paris, les 130 ans de la Tour Eiffel (tyrolienne et lasers), Salon International de l'Aviation et l'Espace, avec Matthew McConaughey et Emmanuel Macron, manif violente du 1er mai à Paris, Le feu à Notre Dame de Paris, L'Oréal La French Art of Hair Coloring, Les gilets jaunes à Paris, etc ...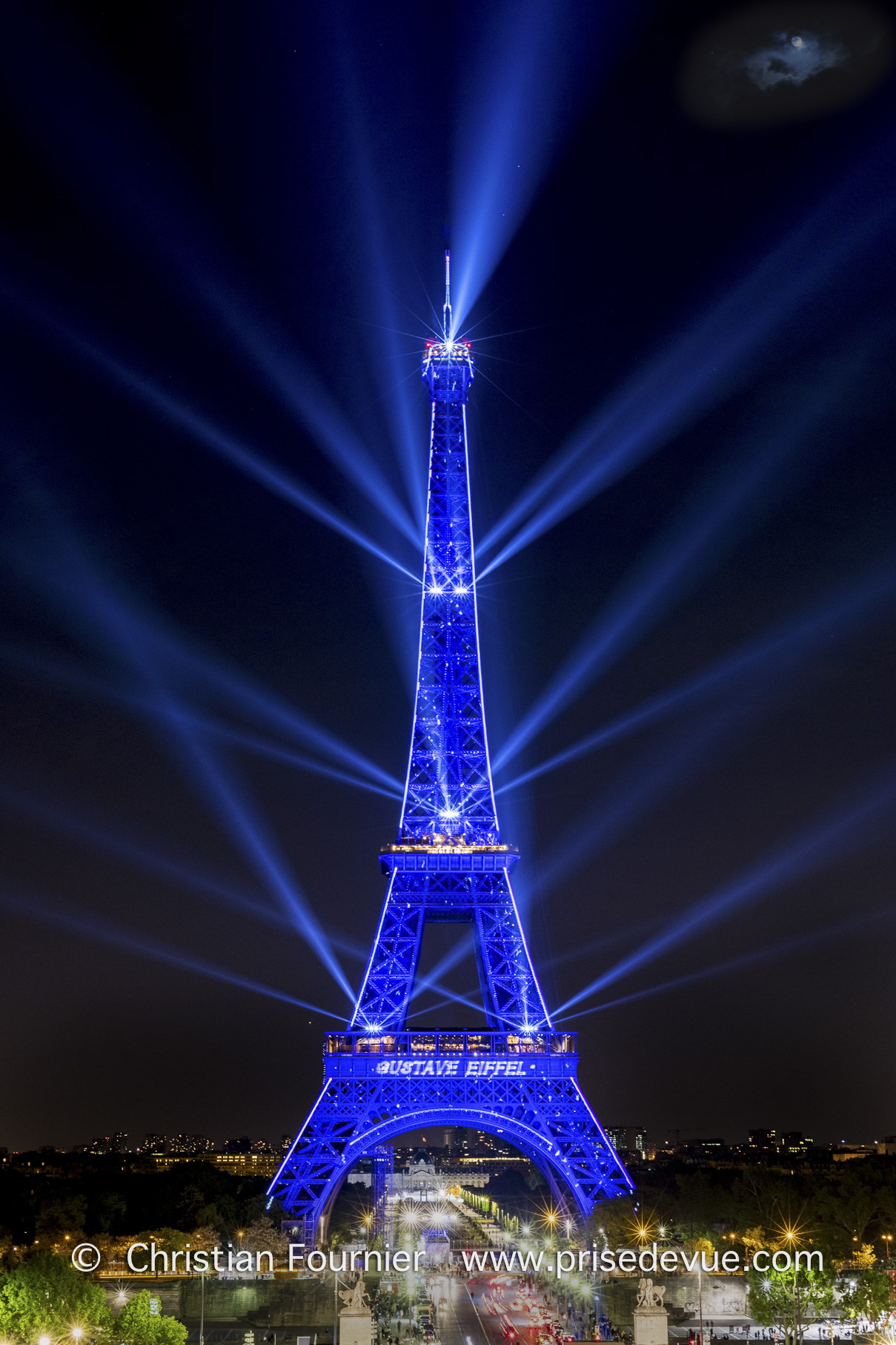 √ Engagé pour la promotion de la science, de l'écologie, de la justice et la non-violence. 77 reportages ....
- 1991 : JAKARTA : SOURIRES DANS UN TAUDIS. Pour Photo Asia. - 2002-2003-2004 : Adriana Karembeu pour la Croix Rouge Française, - 2005 - 2008 - 2009 - 2013 - 2014 - 2015 : UNESCO pour les Femmes et la Science, - 15 mars 2018 : Shoot UNICEF, Dan Carter en grand studio. - 25 février 2018 : Pillage illégal de poissons dans le lac de Meudon, - 11 Octobre 2017 : La 11e édition du Pasteurdon avec Alexandra Lamy et Claude Lelouch, - Le 18 avril 2017 : Marche pour les sciences à Paris, - 24 septembre 2016 : Marche contre l'extinction. Avec Adriana Karembeu, - 22 mai 2010 : Nature Capitale : verdure aux Champs Élysées, - 22 mai 2014 : Le peintre activiste Louis-Pierre Promeheur proteste contre la visite en France du président chinois Xi Jinping, - 02 et 03 février 2007 : Citizens of the Earth: The Paris Conference on Global Ecological Governance avec Nicolas Hulot, - 29 janvier 2015 : Sidaction - Association de lutte contre le VIH/sida au Pavillon D'Armenonville avec Pierre Bergé, Julie Hantson, Pascal Obispo, Line Renaud, Pauline Lefèvre, Virginie Efira, Catherine Deneuve Augustin Trapenard et Alison Wheeler., etc ....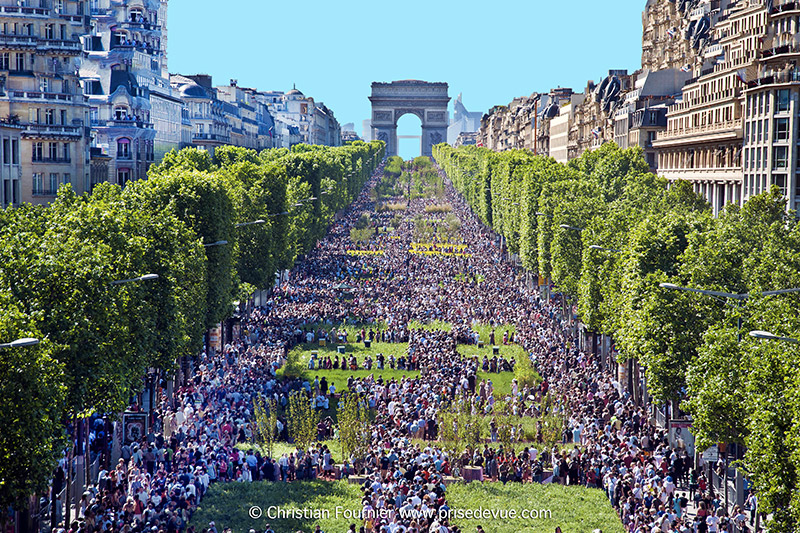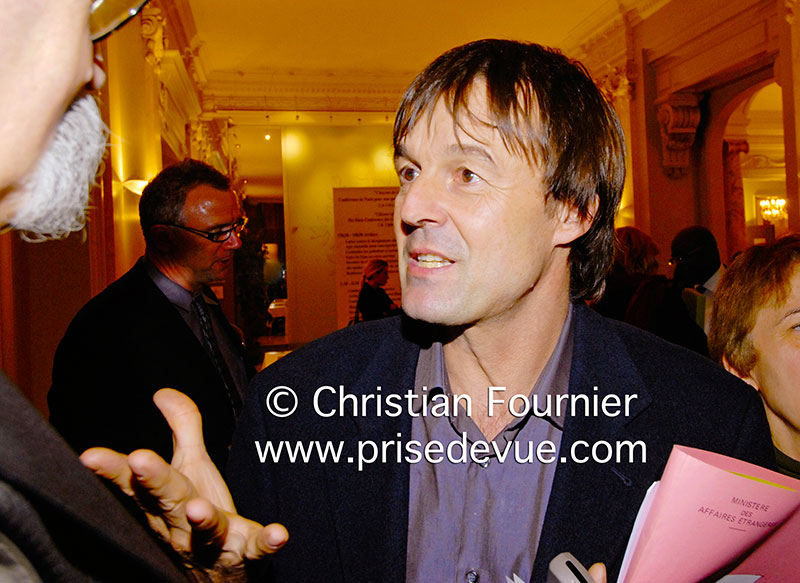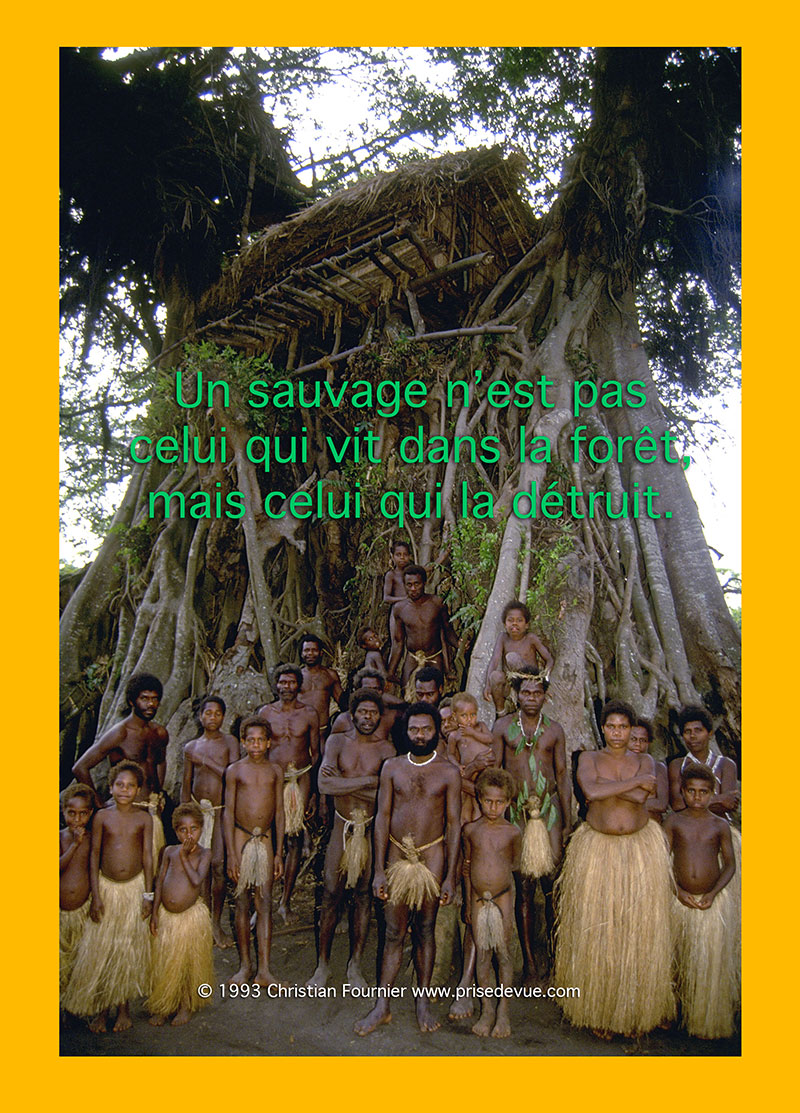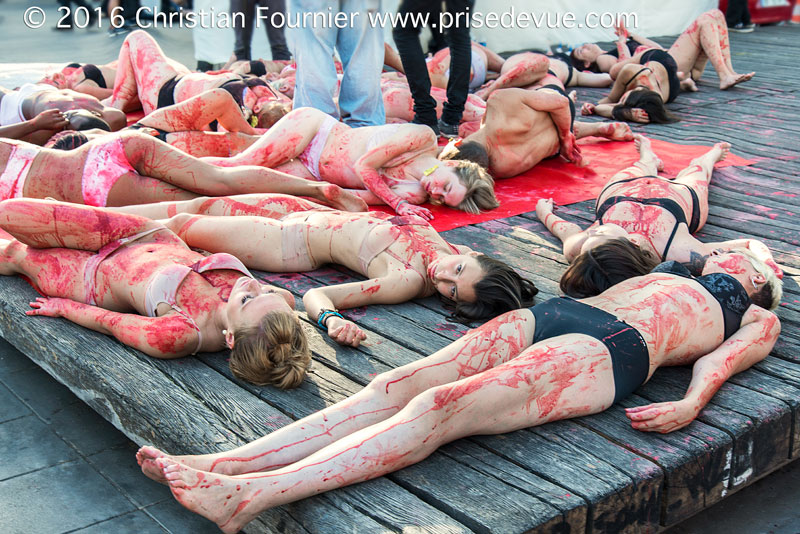 Si vous n'avez pas encore fait ces choses,
ma bio peut vous être utile.
Si vous avez déjà fait beaucoup de ces choses,
ma bio peut vous être utile pour rire.