Christian Fournier, 14 square de Port Royal 75013 Paris tel +33 06 60 94 33 80
E-mail : photo@prisedevue.com.


Page 40 :
1990 : J'achète une propriété dans les bois, près de Vancouver, Canada, et la transforme en un gigantesque studio photo :
The studio in the Woods.
Assèchement, 20 clairières, 40 tonnes de gravillons, électricité, statues, fontaines, peinture...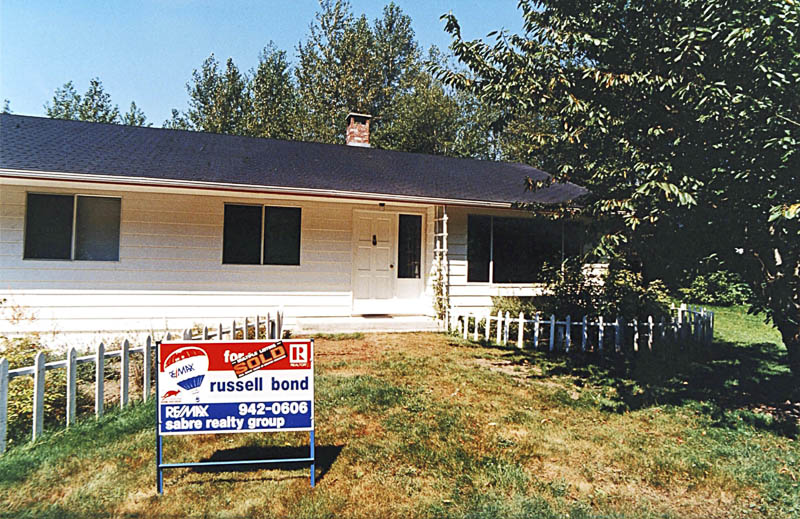 Vancouver, c'est ça !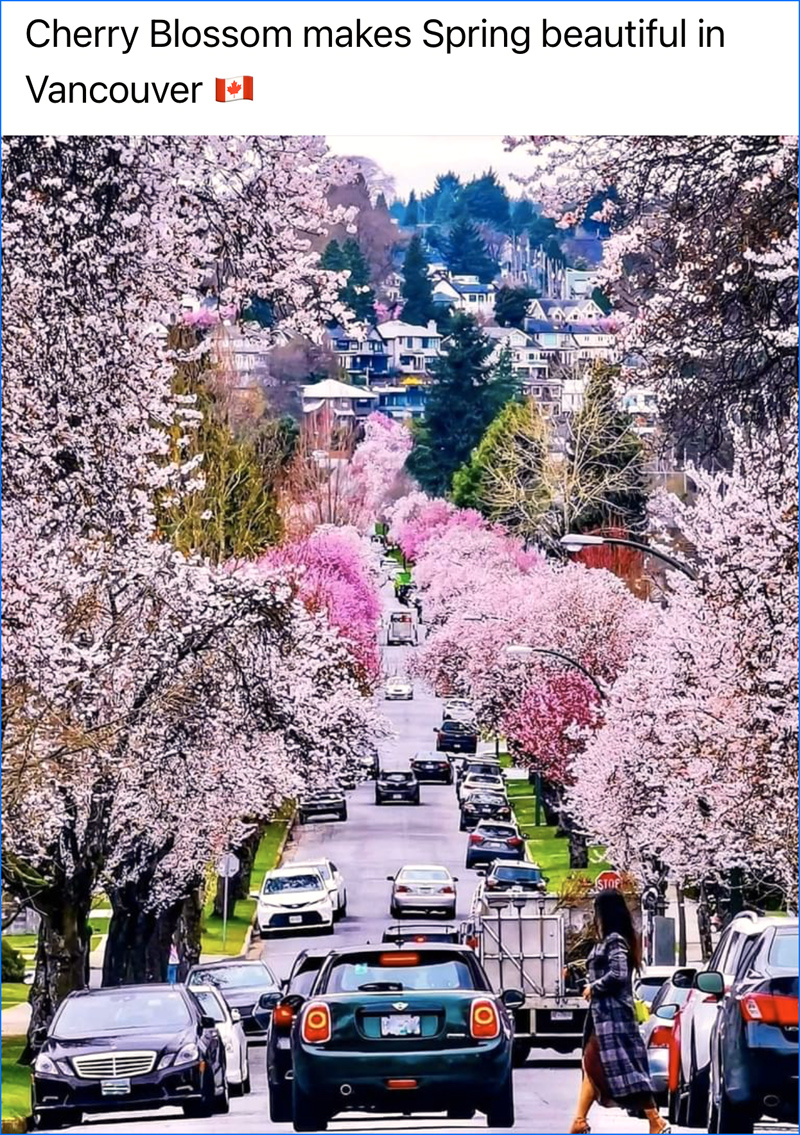 Vancouver, pour moi : la plus belle ville du monde.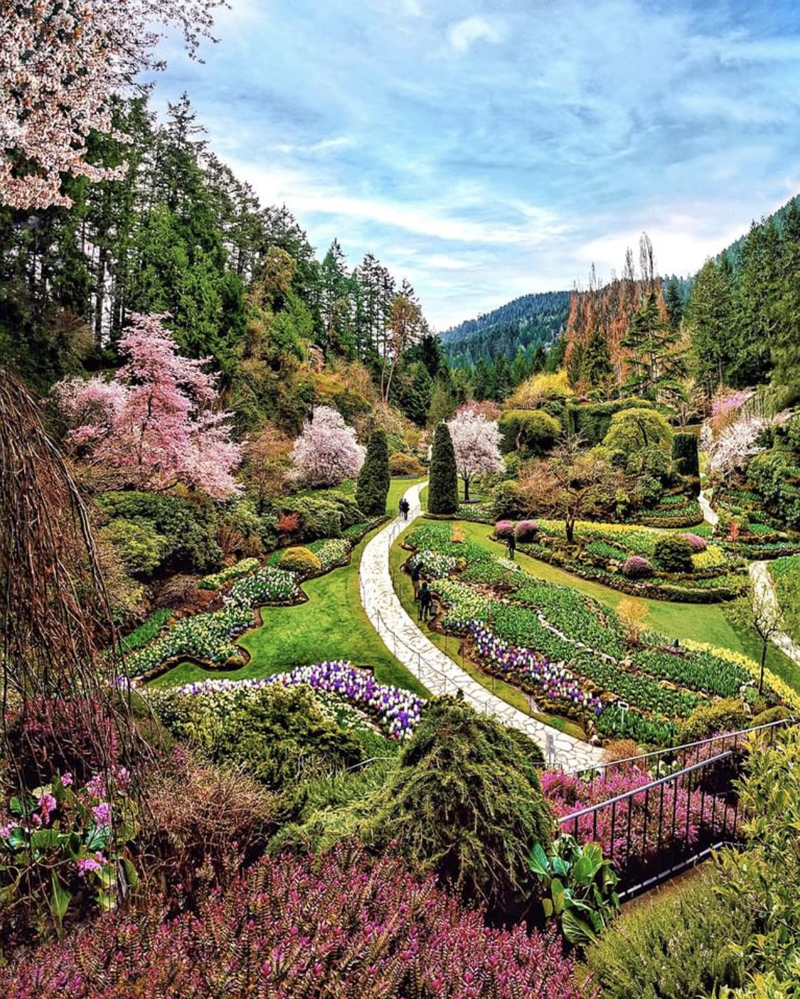 Butchart Gardens


12406 254th street Maple Rigde B.C. V4R 1V2

DESCRIPTION OF THE PROPERTY

Very quiet and very private.
4.1 acres: landscaped, leveled, drained, fenced. The property is a forest of large trees and bushes, with 2000 feet of gravelled paths and a 600 feet private driveway to the central clearing where the house is.
4 miles from Maple Ridge center. 254th street is a cul-de-sac, so there is no traffic. Great view of Golden Ears peaks.
The house is a sparkling clean 1388 sq. feet rancher, with a 24''x 24'' double detached garage/workshop and gravel parking.
City water, all gas and/or all electric heating, telephone and cable TV.
1 and 1/2 bathrooms, kitchen, laundry room, 2 bedrooms, living room, a 3rd bedroom has been converted to an adjacent study to the living room and could easily be converted back
Oak floor and an impressive brick heatilator fireplace in living and dining area.
Large 25'x10' master bedroom with mirrored closet sliding doors.
Party sized deck off the dining room.
All five appliances.
From all windows, which are large and draped, you can see the lawn and the trees, the fountain and the two statues.



J'ai survolé (j'ai une licence d'aviation privée) la propriété avant d'acheter.
THE STUDIO IN THE WOODS COMMERCIAL AIMS


1- Fashion, glamour, advertising, corporate, editorial, celebrities assignments, from B.C. (mainly Vancouver) and worldwide, via sales representative in Vancouver, advertising in B.C. and nationwide, and via computer photo network.
2- Local: model portfolios, portraits, weddings, cars, babies, graduations, boudoir, aerial, scuba, estate agents, horses, properties, arts, etc...
3- Photo workshops: advertised in magazines in Canada, U.S.A., France, U.K.... in conjunction with travel agents in each country.
4- Camera club in Maple Ridge.
5- Photo days: advertised in Vancouver and suburb, by reservation only.
6- Studio and photo theme park rental for stills and movies.
7- Photo exhibitions and selling of art photos.
8- Taking part in all major photo contests and publications worldwide.
9- Increasing my slide stock and selling to Image Bank.
10- Film processing and printing: E6, CIBA, C41 in small volume.

ADVANTAGES TO MAPLE RIDGE AND CANADA

"The Studio in the Woods" will be a unique in Canada and British Columbia, complete, 4 acre photo business with its own studio, processing lab and photo theme park.
"The Studio in the Woods" will commit itself to be a high class photo business in Maple Ridge.
A preliminary market study indicates no competition in B.C.
We will invite tasteful customers, as well as celebrities, to have high quality, varied portfolios made in the peace and quiet of our self-contained, comfortable, creative studio and park.
We will draw some of the glamour from the movie world of Vancouver to Maple Ridge.
Expensive people (art directors, models, rich business owners... ) will come to Maple Ridge for the photo business: this is a potential growth for the city. We will draw attention from the international photo world (U.S.A., U.K., France...) with our photo seminars and workshops.
Financially speaking, a total of $230 000 has already been invested in the place (property, contractors employed locally, and material bought locally).
"The Studio in the Woods" will create employment: photo assistant, hair stylist, make-up artist, secretary, gardener will be needed. We will contribute to the Camera Cub in Maple Ridge (mini workshops) and arrange some photo exhibitions. Local hotels, restaurants and touristic facilities will benefit from the presence of worldwide photographers attending our photo workshops.
DESCRIPTION OF OPERATIONS AND FACILITIES


All the photo sessions in "The Studio in the Woods" will be by private appointment and advance reservations only.
A 20 car parking lot and car port are planned at the end of the 600 feet private driveway, in the middle of the 4.1 acre property.
The space is already there (Aug.90). All is needed is the gravel.
The facilities will be: a 3600 sq. feet photo studio, with 6 fix sets and one open shooting area, an adjacent building with a reception area, office, darkroom, make up room wih shower, workshop and storeroom.
The 4 acre park consists of 2000 feet of paths with 35 photo sets.
The entire property is fenced, and trees and bushes completely all around make it fully private.
The entrance from the public street will have a small sign saying :"The studio in the woods", with the logo.
There will be a closing gate and an intercom. The main policies are : "a commitment to photographic excellence" and "a photographer's delight". The photographic activities of the "studio in the wood" will not create any smell, pollution or noise in the neighborhood.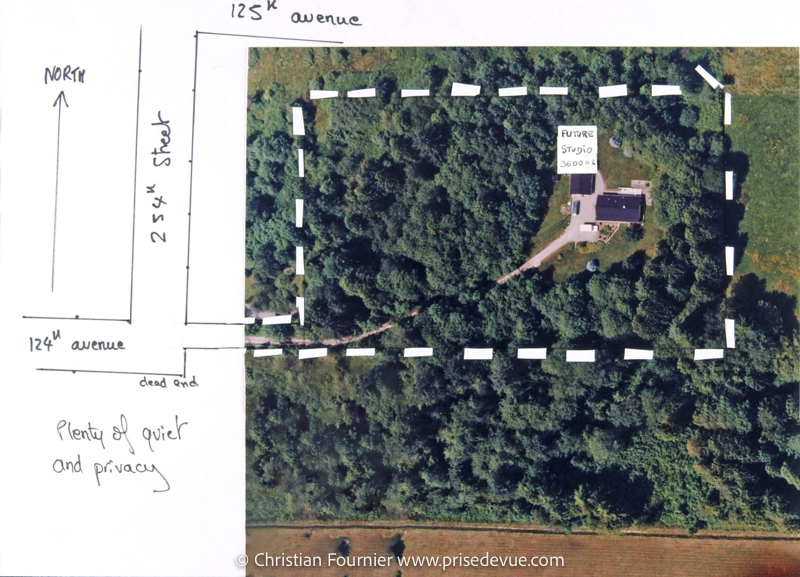 INCOMES

Local : Weddings, portraits, boudoir, graduations.
Estate agencies, aerial of properties.
Correspondant for local newspapers.
Covering local events, with'' no obligation to buy" (games ,fairs, shows, sporting.)
Parachuting, scuba, boating, moutaineering, flying, horse riding.
Photo days.

Vancouver : (via sales rep.) Fashion Glamour Advertising Corporate Celebrities and model portfolios

U.S.A., Canada, France and England :
- 3,4,5,7 day workshops (via travel and photo agents in each country)
- Editorial assignments: (self and prepaid) (Nal geographic, Vogue, Cosmo, Playboy, etc....) - Cruise lines
- Slide stock agencies (Image bank, JPDB, Art directors)

WORLDWIDE:
-Fax and computer photo networks.

SIDE SALES :
-Portrait frames
-Photo finishing
-Studio and theme park rental (stills and movies)
-Model coordinator
-My art photos, mounted and signed.
-Photo educator for schools and camera clubs.


ADVERTISING (HOW)

1- Yellow pages: we handle: weddings, portraits, entertainers promos, models folios, fantasy, boudoir, sports, calendars, commercial... We also provide professional make-up and hair styling. All on 40 fixed sets (indoors and outdoors) on 4 acres of private park and 3600 feet studio.
2- Poster / Brochure: describe the studio and photo theme park in pretty drawings with logo, location, list of facilities, telephone and fax numbers. 3- Videotape: showing all facilities and practical informations: available on request.
4- Leaflet: mini poster, for general mailing and can be faxed upon request.
5- Logo with telephone number: will be on property entrance, studio walls, stationery, car, tee-shirts, cameras, proofs, photo covers and albums, slides and brochures.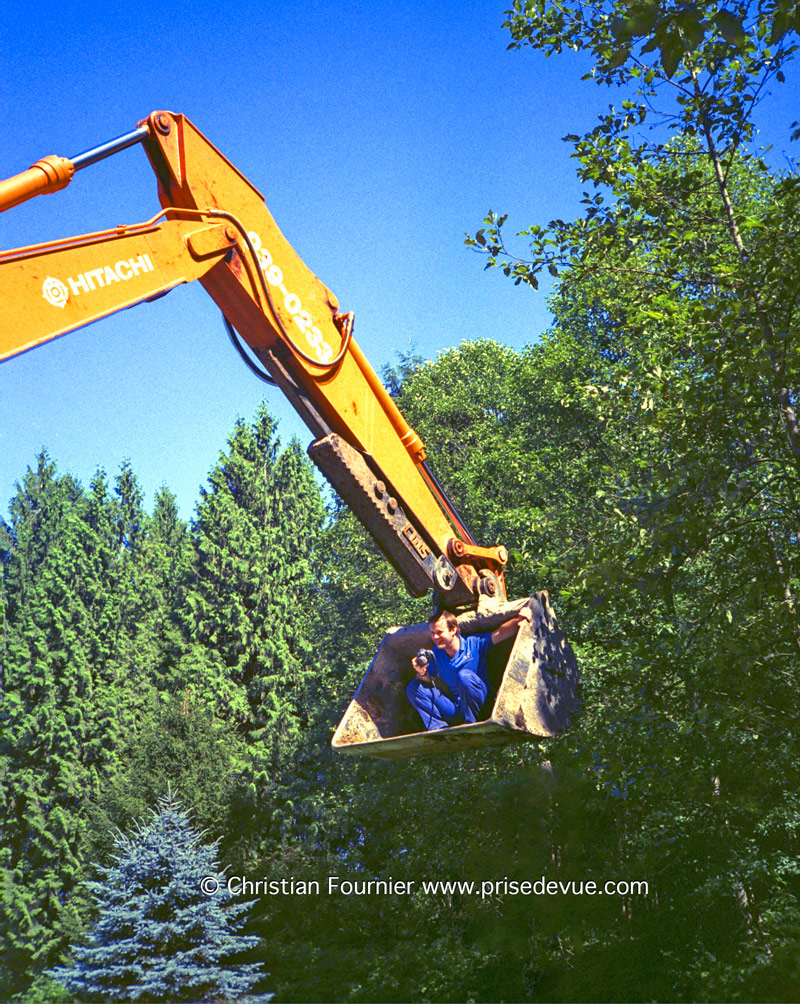 ADVERTISING (WHERE)


- Sales representative. - Yellow pages under several categories. - Newspapers (local and regional). - Public photo magazines (national and international). - Trade photo sources. - Advertising agencies. - Libraries. - Camera shops. - Lingerie shops. - Hair salons. - Beauty salons. - Fur and jewelry shops. - Restaurants. - Caterers (wedding and receptions). - Bridal shops. - Flower shops. - Modelling agencies and schools. - Theaters, acting studios (for artists, comedians, singers). - High schools (for graduation). - Fitness centers. - Scuba shops. - Aero clubs. - Parachute clubs. - Riding stables. - Marinas (sailboats).
Money already spent


From AUG 90 TO APRIL 91=21 MONTHS DATE : 24 MARCH 1992

House, cash first payment $ 49 013,00
Notary 's fee $ 2 000,00
Purchase tax $ 1 826,00
Local land tax $ 655,33
Hotel room during purchase (2 weeks) $ 600,00
Insurance o$ property (tenants included) $ 472,00
Land survey $ 1 987,50
Air plane rental for photo survey $ 145,80
Drainage $ 7 658,35
New electric pole $ 1 700,40
Contractor's preliminary consultations and drawings $ 1 000,00
Contractor's supervision driveway #1 $ 800,00
Contractor's supervision driveway #2 $ 900,00
200 amp. electrical drawings $ 315,00
400 amp electrical drawings $ 870,00 $
B.C. Hydro gas under driveway $ 1 325,00
Conversion of electric to gas heat $ 2 710,00
Clearing, rototilling, gravel 2000 feet $ 16 091,18
Contractor $ee $or rezoning application $ 1 700,00
Driveway resurfacing $ 2 200,00
New bathroom $ 1 489,00
Electrical repair $ 70,00
Garage doors servicing $ 180,00
Appliances servicing $ 38,00
Chimney sweeping $ 45,00
Septic tank cleaning $ 85,00
Blinds (2 sets) $ 972,06
Fountain and two statues $ 1 267,50
Garden, hardware, home-ware, office supplies $ 5 078,41
Lawn Repairs (sept 1990) $ 500,00
Planting of trees $ 1 200,00
Conduits by Cherry Electric $ 2 000,00
Painting $ 1 813,53
Maintenance of lawn: 2 SUMMERS $ 650,00
Property manager's fee : 21 X 50 = $ 1 050,00
Snow removal in driveway : 2 WINTERS $ 300,00


Total already spent $ 110 708,06
SHORT DESCRIPTION


VERY QUIET AND VERY PRIVATE. 4.1 ACRES, FENCED, FOREST WITH 2000 FEET OF PATHS, 600 FEET PRIVATE DRIVEWAY. 4 MILES FROM MAPLE RIDGE CENTER. 1388 SQ. FEET RANCHER, WITH DETACHED GARAGE. CITY WATER, GAS HEATING. 1.5 BATHS, 2.5 BEDROOMS, OAK FLOOR, HEATILATOR FIRE PLACE, 25'X10' MASTER BEDROOM, PARTY SIZE DECK, ALL 5 APPLIANCES, DRAPES, FOUNTAIN, 2 STATUES.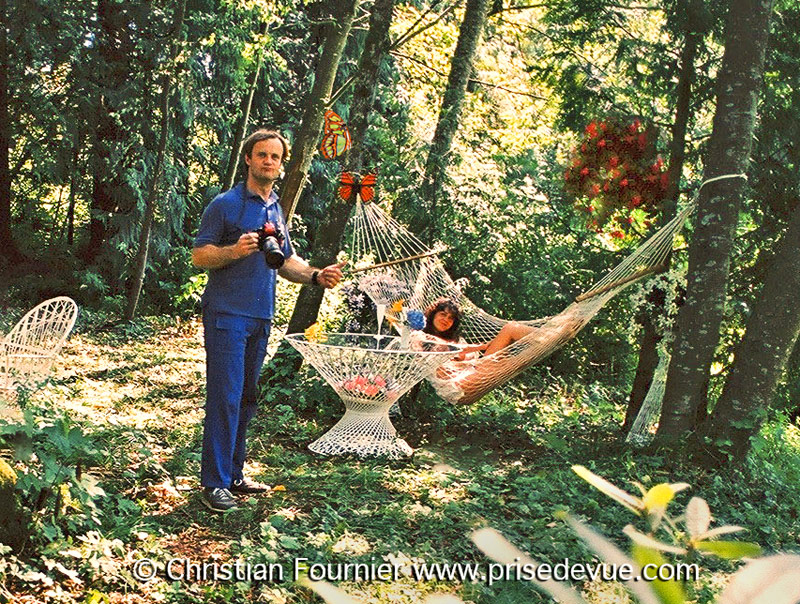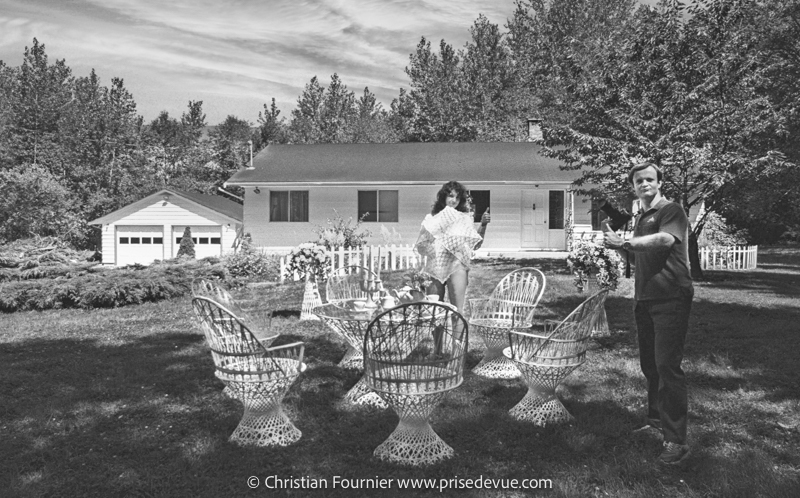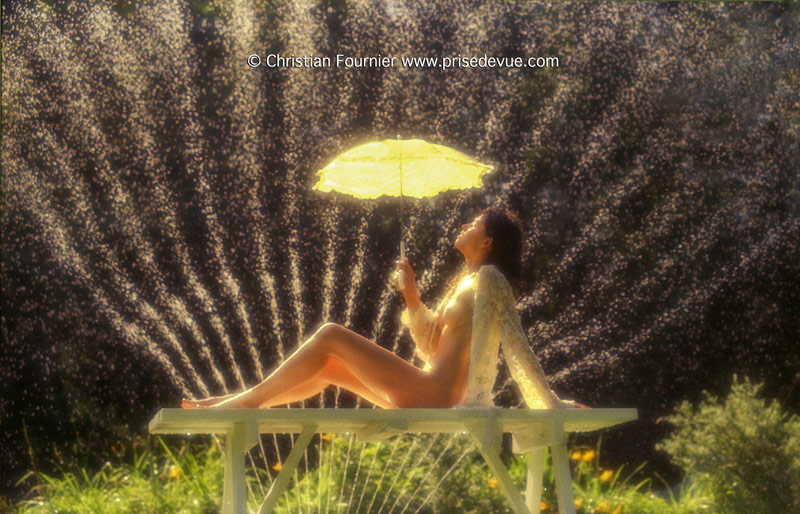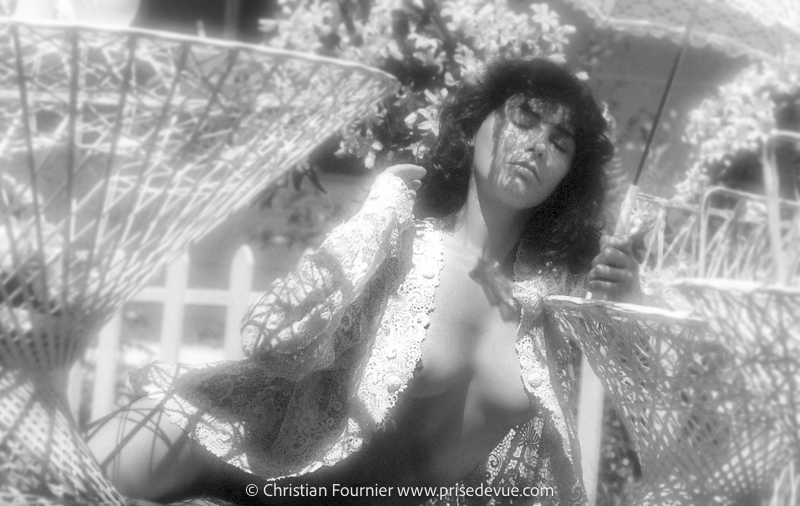 PHOTO DAYS


Advertised all over Maple Ridge and Vancouver, via a small poster, showing coordonates, facilities, regulations. Using all medias, modelling schools, camera clubs, etc.. Models and photographers that are interested will book in advance, by mail or fax or telephone. First in , first served basis. Photographers bring their own cameras, models bring their own clothes and props. There is a make up room and toilet in the studio. No fee to models, $80 to photographers. Maximum 80 photographers. Cash price to 1srt model :10% of all fees collected, 2nd model 5%, 3rd model 2.5%. My max gross profit :$5280 -advertising & maintenance & assistants salaries. Upon registration, participants are given the necessary information and rules. In good weather, the 80 photographers can use the 30 photo sets of the 4.1 acre property; in bad weather, they can use the 7 sets of the 3600 feet studio (45 square feet per photographer). An arrangement will be made with a catering van concessionaire for snacks and beverages. We will have some professionnal models on stand by, should there not be enough model entries. Only registered photographers and models will be allowed in : no spouses or friends or passers by. Minor models only with the presence of a parent. No model releases, unless private agreement between photographer and model. Upon registration, the participating photographers will be given a voting slip, so we can, at end of day, elect the best models. The management reserves the right to evict anyone not complying with the obvious rules of simple courtesy and proper public behaviour.Models are unpaid and amateurs, but contestants to cash prices. Therefore , they cannot be forced into doing anything they do not like, but they have to work on their election.

ADVANTAGES TO MODELS -Cash prices 10%,5%,2.5% of total entry fees for voted 1rst, 2nd and 3rd best models. ($640 for best model with 80 photographers.) -gaining modeling experience -getting lots of free photographs (for most photographers are very keen in sending their best photos to the models) -getting to learn about photography, in a proper studio, with expensive sets and lights. -hopefully be noticed by a pro (like myself) and get published or get paid work or both. -get to meet interesting photographers and models. All this in safe and pleasant atmosphere and surroundings.

ADVANTAGES TO PHOTOGRAPHERS - A photographer's dream : get a chance to photograph many models, in various proper sets, safely and comfortably, all day long, for $80. -3600 feet professional photo studio, 6 fixed indoor sets, one open, 30 outdoor sets, studio lights, props, the advice of a famous professional photographer. -All in a self contained, clean, treed, 4.1 acre private property. -Get to meet many interesting models and make contacts for future photos. -Get to meet many interesting photographers, of different backgrounds, level of experience and equipment. -Get to see many different cameras, lenses, gadgets, lights being used. Possibly buy or sell some! -Get to show your portfolio and compare with others (great to improve your knowledge and creativity) -With such good photographic facilities, varied models and the intellectual stimulation from other talents, some photographers will learn a lot, make great pictures.

ADVANTAGES TO THE OWNERS AND ENTREPRENEURS - Cash $3000 to 5000 per day properly planned and organised. - Get the ''studio in the woods'' known, which will generate more business (more studio rentals, more weddings, more portraits, more model bookings, more film processing, etc...) from the participants of the photo days and their friends and relatives and also from the media coverages of the happenings. - Get myself known and appriciated as a useful member of Maple Ridge community. - Get to meet future possible assistants and models. - Get to understand which photo sets are most popular, get suggestions for improvements.

Mon dossier immigration Canada est au top.


INDOORS FIXED PHOTO SETS


A- Bedroom: 4 poster bed, clean cute drapes and sheets.
B- Black classy couch with fireplace.
C- Modern science-fiction set: bright lights, smoke machine ...
D- Fake garden: arches, flowers, astro turf ....
E- Balcony with city lights in the background.
F- Shower set: gold and classy.


OPTIONAL INDOORS SETS


Exercice room, locker, chrome and exercice machines. Motorbike, leather and city lights. Victorian set. Front projector system. Mylar curtains, frosted plexiglass, windows, patterns.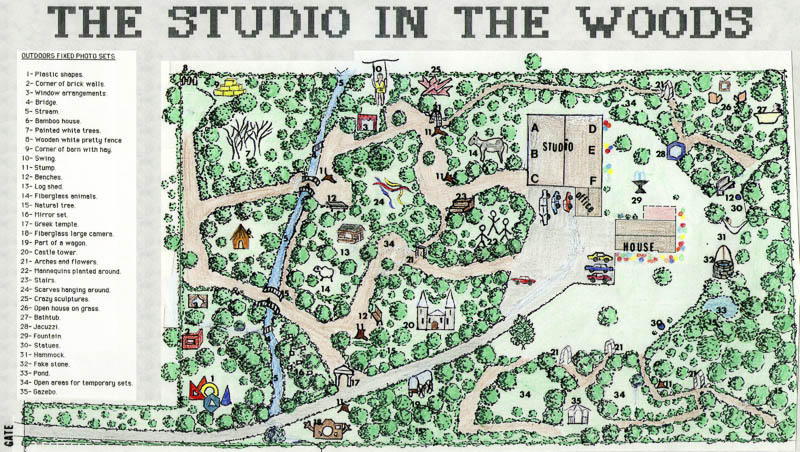 OUTDOORS FIXED PHOTO SETS


1- Plastic shapes: triangles, cones, cubes ... in vivid colors.
2- Corner of brick walls with two windows.
3- Window arrangements (fake).
4- Bridge.
5- Stream.
6- Bamboo house (fake, with see through floors for flash lights).
7- Polished, painted white trees (to be used with smoke machine).
8- Wooden white pretty fence
9- Corner of barn with hay.
10- Swing (one single, one double).
11- Stump.
12- Benches (in different styles).
13- Log shed (for country and western shots and for storage too).
14- Fiberglass animals.
15- Natural tree.
16- Mirror set (mirrors all around).
17- Greek temple.
18- Fiberglass large "walk-in" camera with two welcoming arms.
19- Part of a wagon.
20- Castle tower (fairy tale type, partial).
21- Arches and flowers (different kinds: stone, wood, bricks, plastic, steel,...)
22- Mannequins planted around.
23- Stairs (for large group shots).
24- Scarves hanging around.
25- Crazy sculptures (made from scrap metal and welded together).
26- Open house on grass (couch, fake TV set, phone ...).
27- Bathtub.
28- Jacuzzi.
29- Fountain.
30- Statues. 31- Hammock.
32- Fake stone well with wrought iron and flowers.
33- Pond.
34- Open areas for temporary sets.
35- Gazebo with patio furniture and flowers.


OPTIONAL OUTDOORS SETS

Soap bubbles set. Tree house. Arab tent. Water curtain. Green house condensation effect. Mylar and plastic hangings.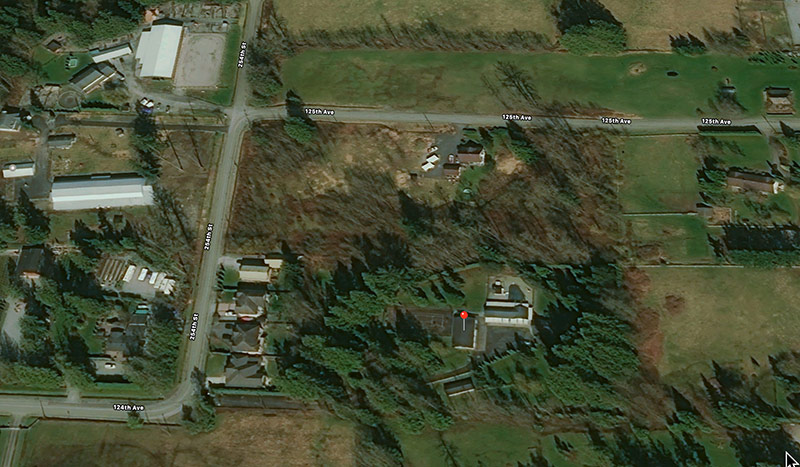 Une photo satellite de mon ancien "Studio in the Woods" en 2021 avec Google Earth.