Page 24: I take underwater photographs all around the globe.
Whale sharks, Borneo, grottos, Polynesia, Alaska, underwater works, etc... I have added making ofs, for underwater photos do not interest anybody. I meet great people like Raoul Monthouel, Jürgen Freund and Claude Michaud, among others.
Take only pictures, leave only bubbles

View also the editorials and reportages part 10, 11 and 12.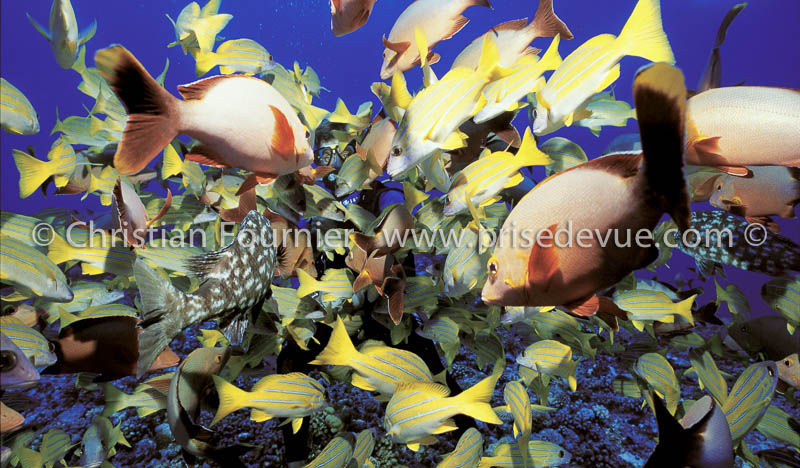 Polynesia, Moorea. Franck Chaussinand is the surrounded diver, can you spot him? No Photoshop.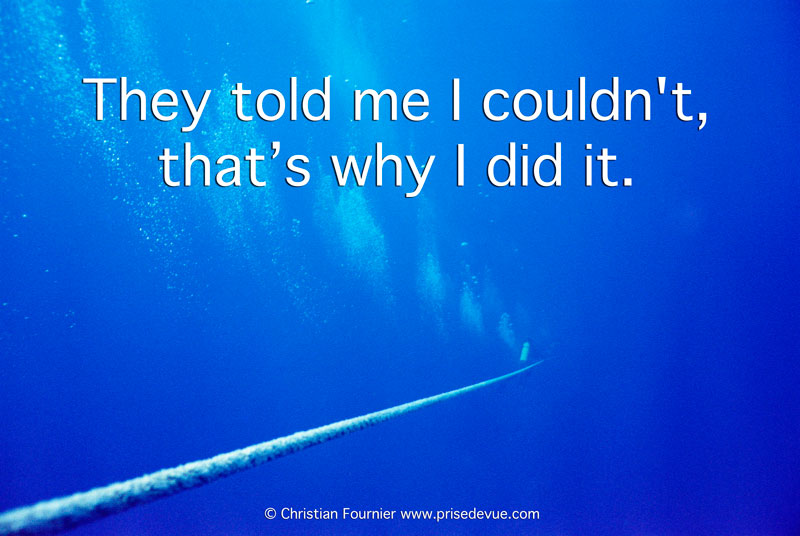 During all my childhood (1953-1980), I suffered from severe asthma, which runs in my family, so I was not allowed to do any sports, not even run on the school playground. So I have no idea, even now, what pommel horse, still rings, vault, parallel bars, and the high bar are all about, or even kicking a ball, etc. … Very sad. But later, as I got to the USA, got my revenge and went scuba diving all over the world.

I got my first diving certification in 1980 with the head diving instructor for the Miami police, Bruce Garrisson, a great guy. All he said to me was "Put that bottle on your back, put a mask on your nose, and come with me, stick by me and we're going to have a great time". No apprehension, just magnificent, a new world, colourful fish all around, a feeling of weightlessness, just a whale of a time.
Of course I made sure to stay close to my instructor, who wouldn't have let me out of his sight, anyway, not by an inch (they don't speak in centimetres, over there).
The first words out of my mouth when I got out of the water were, "Where can I buy a Nikonos?". I was hooked. Then I took the Padi Open Water Diver class and learned about the dangers and how to avoid them. Since then, I've completed all courses up to Enriched Air Diver.

Decompression sickness (DCS; also known as divers' disease, the bends, aerobullosis, or caisson disease) describes a condition arising from dissolved gases coming out of solution into bubbles inside the body on depressurisation. DCS most commonly refers to problems arising from underwater diving decompression (i.e., during ascent), but may be experienced in other depressurisation events such as emerging from a caisson, flying in an unpressurised aircraft at altitude, and extravehicular activity from spacecraft. DCS and arterial gas embolism are collectively referred to as decompression illness.
Since bubbles can form in or migrate to any part of the body, DCS can produce many symptoms, and its effects may vary from joint pain and rashes to paralysis and death. Individual susceptibility can vary from day to day, and different individuals under the same conditions may be affected differently or not at all. The classification of types of DCS by its symptoms has evolved since its original description over a hundred years ago.
Risk of DCS caused by diving can be managed through proper decompression procedures and contracting it is now uncommon. Its potential severity has driven much research to prevent it and divers almost universally use dive tables or dive computers to limit their exposure and to control their ascent speed. If DCS is suspected, it is treated by hyperbaric oxygen therapy in a recompression chamber. If treated early, there is a significantly higher chance of successful recover




Find Frédérique …. She's my spouse. Near Playa Del Carmen, Mexico, 2011. Nikon D700 in an Ikelite housing. My heart still beats …. No the whale shark is not dangerous. It eats only plankton and very small fish. I waited 20 years for such an encounter. I could see it full frame in my view finder; the water is relatively clear (some plankton in the water), I hear the camera shutter triggering OK, the photos appear nicely in the screen, wonderful. This feeling is my brain forever. Then Frédérique, properly briefed, gets into the frame, next to the beast. Even better. A bog fish is great, with a human next to it, even better. If you ask what aperture I used for this photo, I will answser, as Howard Hall (great underwater photographer I met in California) answered me once : "all of them"



Much later, in 1994, after returning to France against my will, I landed a job thanks to Mme Redford (yes, Robert's wife!) photographing a racing boat that had capsized off the coast of Guadeloupe.
The goal was to photograph the sailboat underwater to show whether its mast was broken or not, which is very important for the sake of insurance. If the mast is intact, they would refloat the boat, but if not, they would sink it, as only the mast is worth enough to justify the cost of salvaging the boat.
So I took a flight with the unmatched Francis Ronat, responsible for the underwater refloating work.
The reconnaissance plane Breguet was having some difficulty finding the capsized sailboat, so Francis and I had some free time on our hands, our diving gear (except for cylinders, forbidden on commercial aircraft) and my Nikonos underwater photography equipment. Naturally we decided to do partake in some underwater tourism in the Cousteau reserve.
The local dive clubs refused to give us air, because we didn't have the FFESSM diving certificate, the French equivalent of Padi.
How ludicrous. Francis (who had been a professional diver for 10 years, even pouring concrete underwater and repairing piping in the Hague, among other things) and I had a thousand dives under our (weight)belts and certifications that would be recognized all over the globe, except in France.
What a disappointment!
So when I got back to Paris, I reluctantly signed up for this beginner's certificate.
There I saw the beginners, strapped into their diving suits, BCD, and gauges sat on the edge of the small pool.
The very young instructor then described to them all the dangers and horrible things that can happen to you when you're diving (pulmonary embolism, the bends (nitrogen narcosis), blocked regulators, exploding cylinders), all of that fun stuff. I saw some of the beginners' legs tremble before 'jumping to their deaths'. Long live the American teaching methods!

J'ai appris à nager (très mal) en France, à Arras, en 1970 environ. Le prof nous faisait faire les mouvements de la brasse sur le bord de la piscine, des centaines de fois, pour qu'on les fasse à la perfection. Puis il nous gueulait dessus car nous étions incapables de les faire une fois dans l'eau. Notre peur de l'eau nous déboussolait évidemment.
J'ai assisté à des cours de natation à Los Angeles : l'instructeur joue au ballon avec les enfants dans la piscine pendant des heures. Ça rigole, ça crie, c'est le chahut complet. Il ne se passe rien disaient les Français. Erreur grave ! Un moment le prof perd sa montre au fond de l'eau. 10 gamins plongent par aller la chercher. 2 heures plus tard ces gamins savent nager impeccablement. Ils avaient appris à ne plus avoir peur de l'eau. Le reste n'est que détails techniques. Vive la pédagogie US !





La Dieppoise wreck, near Nouméa, New Caledonia. Imagine going deep in opaque blue, slowly a huge dark shape appears and becomes a boat. Many thanks to Raoul Monthuel for this dive.




The perfect underwater couple. Frédérique Gorsky and Christian Fournier in Cozumel, Mexico in 2011. Frédérique is a French licensed scuba instructor: FFESSM level 4 and also Padi Nitrox. I am Padi Rescue, Dive Master and Nitrox.

In the PADI American diving school, you learn the "buddy system". It's simple = everyone is responsible for one other diver, and only that one.
You should always keep your buddy in sight and be ready to help them if the need arises.
This way, your scuba gear is doubled, which greatly increases your safety. You learn "Buddy Breathing", how to share air with your buddy.
At that time in 1982 in France, it was the "palanquée" system that was taught, a system thought up by Jacques. In this system, every diver in the "palanquée" (little group) was responsible for every other diver. Pfff.
As a Frenchman, I can translate that into = no one is responsible for anyone. There will always be at least one person who drifts away from the group, such as a photographer. And everyone shrugs the responsibility/blame onto the person who is the most ready.
In short, I'm not a big fan. But, well, Simon Jacques says…
The whole world has agreed to follow the PADI diving system, except, as usual, in France (that includes, unfortunately for divers, Martinique, Guadeloupe, Réunion, etc…), because Jacques was French and he invented everything, he's the best, he's flawless, he was in the military. Anyway, he became famous mostly thanks to the United States who funded most of his expeditions.
In France, the cylinders are made of steel, which is very heavy and unreliable (you have to check them all the time, get rid of the rust every 4 years and replace them every 8 years). But hey, Jacques invented them!
In the USA and the rest of the world, the cylinders are made of aluminum, which is much lighter, doesn't rust, and lasts much longer. But you need a belt made of lead. What a bunch of losers, those Americans.
In the USA and the rest of the world, we use the strict yet simple guidelines laid out by PADI, we go recreational diving using the dive tables for decompression. With the measurements in feet, it's super easy: 60 minutes at 60 feet, 30 minutes at 90 feet, 90 minutes at 30 feet. Magic. Con: you can't stay very long at great depths. Pro: you can always resurface alone without decompression stops and survive.
In France, decompression stops are pretty much the first thing they teach you. You're not a man, a real man, a manly man, if you don't know your decompression tables. As we are manly men, we want to stay at great depths for a long time. So we have to do decompression stops (staying for a certain time at a certain depth to let the nitrogen that has accumulated in your blood come slowly out of solution rather than quickly like opening a can of Coca Cola) to be able to resurface without dying.
But, if you run into any air problem and the rest of the « palanquée » is too far off, you won't be able to resurface suddenly and you'll die. Too bad.
The worst was the pullback! Back then, the American cylinders were equipped with a manometer to control pressure so the diver always knew how much air he had left. To my horror when I first discovered this, French divers had instead a pullback, a type of lever on their backs, so not very easy to find or to use, especially in a situation where you're panicking, which opens a small reserve of extra air. The French divers lugging their heavy steel cylinders onto the boats before their dive have no idea if their cylinder is full or if the reserve is full, and during the dive they don't know how much air they have remaining. Can you imagine the stress, the danger?! Oh man, how great would that be for exploring caves. A kind of French-style Russian Roulette. Even worse, this pullback lever often got stuck, so there is even a special dive signal for "my reserve is stuck". But, well, in the French diver's mind, the American diver is just an idiot who doesn't even use decompression stops, and he doesn't have a pullback!
In 2014, Jacques passed away, but has he been forgotten?



Aug 2011: Inside Mama Viña wreck near Playa Del Carmen, Mexico. About 10 minutes boat ride, around 90 feet deep, sandy bottom and clear visibility. You can see Frédérique holding her strobe towards the glass fish.



Just a few of my dives :
France, Italy, Greece, Malta, the Red Sea (Hurghada, Safari on the edge of the desert and El Gouna), Bermuda, Bahamas (Nassau, Freeport, Freeport, Eleutera, San Salvador), Cayman, Haïti, St. Domingo, Puerto Rico, Antigua British and American Virgin Islands, Guadeloupe, St Martin, Martinique, St-Lucia, St-Eustache, Barbados, Trinidad, Curacao, Mexico (Puerto Vallarta, Cabo, Mazatlan, Acapulco, Cozumel, Playa del Carmen, Cancun, Mer de Cortez), Florida (Florida Keys, Clearwater, Tampa), Ohio (Lake Erie), Honduras (Roatan, San Blas), California (Los Angeles, Catalina, Monterey, San Francisco), Colombia (Malpelo), Hawaii, Canada (Vancouver Island), Alaska (Juneau, Ketchikan), Indonesia (Bali, Pulau Sepa), Philippines, Malaysia (Sipadan, Kota Kinabalu, Bornéo, Java, Sumatra), Thailand (Puket), China (Canton), Micronesia (Guam), Venezuela, Colombia, the Amazon, Vanuatu, New-Caledonia, Polynesia, Madagascar, Whale Sharks (Mexico), Ice diving (Tignes, France), Bonaire, diving tanks in Charenton and Villeneuve-la-Garenne (île de France)
-- PADI Basic in 1980 with Bruce Garrison, head diving instructor for the Florida Police, in the freshwater sources in the North of Florida
-- PADI Advanced and Dive Master in Ohio in 1982. Diving in Lake Erie, in wells and quarries. Used the industrial Kirby-Morgan dive mask.
-- PADI Rescue Diver and NAUI certification in California in 1993.
-- Report on survival in freezing water, using insulated drysuits in Alaska. Publications in the magazine "Asian Diver" (Singapore), 1994.
-- Funny underwater photos. Grand Cayman. Publications in "Photo Magazine", France, 1986.
-- Report on expeditions with sharks in California, publications in "Oceans" (France), 1994 and Scuba World (England) 1995.
-- Report on the turtles of "Sipadan Island". Publication in "Photo-Asia" magazine (Singapore), 1992.
-- Exposition of my underwater photos at "Scuba 92" in California.
-- Expedition in Vanuatu (South Pacific) to photograph dugongs (cows of the sea). A world first: photos of dugong alongside humans in their natural habitat. 1993. Publications in England (Scuba World), Australia (Sport Diving), Asia (Asian Diver), France (Hebdo) and Canada (Diver Magazine).
-- Expedition to New Caledonia to photograph the flooded calcite caves on the Isle of Pines. 1993. Publications in "Sport Diving" (Australia).
-- Publication of a portfolio in "Chasseur d'Images" (France) Sept. 1994. – Publication of a book in April 1996, "Emotions sous-marines", 128 pages, 107 photos. Layout, text and photographs by Christian Fournier. Fifteen years of diving all around the world, surprising and touching encounters, spectacular and mysterious landscapes. Unique and moving images, memories to discover and share. When photography becomes emotion…
-- Expedition to Madagascar in April 2001, publication in the magazine Plongeurs International.
-- Publication of the "Dugong" report in the magazine Chasseur Français in April 2002.
-- Trip to El Gouna, Egypt, in March 2002, publications in the magazine Plongeurs International.
-- Trip to Polynesia in October 2002, publications for the magazine Plongeurs International.
-- Trip to Sipadan, Malaysia in March 2003, publications for the magazine Plongeurs International.
-- Trip to Saint Eustache, Caribbean, in May 2003, publications for the magazine Plongeurs International.
-- PADI Enriched Air Diver May 31 2003.
-- March 2004, Pucket, Thailand
-- From 2004 to 2012, dives in tanks around Paris, in Belgium and in pools in the south of France
-- August 2011, whale sharks and cenotes in Yucatan, Mexico.
-- January 2012, ice diving in a lake in Tignes, France
-- August 2012, Bonaire in the Netherlands Antilles
SHARK DIVING IN CALIFORNIA
Text and Photos : Christian Fournier; View the photos on section "reportage"



The power and beauty of the sharks make them the most feared creature in the sea but also one of the most fascinating. They existed long before mankind appeared on the surface of Earth and evolved to become the top predators of the food chain. Sharks can be found in all oceans and are well adapted to their environment. Most of the sharks species are pelagic creatures : they live in the open ocean, going occasionally to the coast. There are more than 350 different species of sharks : some 25 at least are considered dangerous to men. An underwater encounter with this seigneur of the seas is always a thrilling and unforgettable experience. But sharks are not so easy to approach. It is now possible, in California, to dive and look into the eyes and mouth of an oceanic shark, from the safety of a cage.
The friendly skipper of the Golden Doubloon, Captain Greg Elliott, offers shark dives off Catalina Island. His operation started about six months ago and has always been successful. These dives are limited to a maximum of 12 divers. Non divers are also encouraged to join the trip since there is as much to see above the water than underneath. Although certification is mandatory, no particular skill is required.
The boat leaves 22nd St. Landing in San Pedro at 4 : 00 AM. Two hours later, the aluminum cage is lowered into the water. The cage is about 9 feet high, 6 feet long and 2 feet wide and holds three divers ; the bars are one inch thick and about six inches apart. The air is supplied at the surface by a Hooka (long 2nd stage) fitted on a regular scuba tank, the diver needs no tank, no buoyancy control device and no fins inside the cage, thus allowing more mobility. Two windows (ideal for photographers) can be opened and fast released in case of an emergency : the opening is after all big enough to let a shark get inside the cage !
The crew starts preparing the bait. Pieces of fish are put inside baskets and attached next to the cage. Ground mackerel is mixed with sea water and thrown overboard. The current carries traces of blood and fish oil into the open sea, creating a chum line. Sharks are always in movement and while swimming, "taste" the water. Eventually they will cross the chum line. Their keen sense of smell allows them to detect odors such as blood in incredibly small amounts. Attracted by the scent, they will converge towards the boat driven by the prospect of a good feeding. It can take five minutes to several hours to attract sharks depending on the currents, winds and sharks themselves. Very soon a school of mackerels attracted by the scent, swim around the boat.
Captain Greg gives an informative talk and a briefing to the divers. Blue sharks are the most common sharks in California. Their size vary from 3 feet to 12 feet. They can be easily recognized by their dark blue colored back, their long streamline thin body, their long snout, their long pectoral fins and a characteristic caudal fin : the top is longer than the lower part. Their smooth swim makes them one of the most gracious and elegant fish of their species. Makos, relatives of the great white, are also residents of the Californian waters. Shorter than the blue, powerful, built for speed, they are recognizable by their jaws and their erratic swim. Makos are very dangerous for men. Captain Greg reminds us that even the Cousteau divers, who are very often around sharks, get out of the water when they see a mako. But Captain Greg is prepared for such an encounter : since the mako is a hunting game, everyone will leave the boat with a delicious shark steak. Great whites do cruise in Californian waters, but are seen more rarely.
Because of their jaws and their unpredictable behavior, blue sharks are potentially dangerous but compared to the fearsome great white, they are "easy". The shark dive is not dangerous if the obvious elementary precautions are observed :
- listen and follow the instructions of the experienced operators.
- stay inside the cage.
- no arms, feet, head sticking out of the cage.
- always keep an eye on the sharks especially if the windows are open.
For additional safety, a riffle and a bang stick are kept easy at hand. During the time that divers are in the cage, the boat crew keep an eye on the sharks, driving away the boldest ones.
If conditions are right, the Captain will allow fully equipped divers out of the cage along with somebody to keep an eye on the sharks.
One hour and a half after the beginning of baiting, the first shark is signaled. Everybody gathers at the stern of the boat. It is a baby shark, two feet long. Unfortunately, it gets entangled in a fishing line, breaks it and runs away. No other shark appears in the next two hours : patience is a necessary virtue when shark diving ! Suddenly a six footer is spotted, circling around the cage looking for something to eat. Sharks do not swim at the surface but come from the deep. It is sometimes difficult to realize that they are already around the cage. Everyone is excited after this long wait. Very soon, a second one arrives. The first three divers get ready. Additional weights are put around the waist of the divers to compensate for the absence of tank and the shallow depth ; The ocean here is 2000 feet deep, but the dive only 9 feet : no decompression worries here ! After the OK sign, the first diver steps off the boat straight into the cage. The divers stay in the cage for about 20 minutes at a time.
Except for the boat, there is no fixed object to look at, everything is deep blue ; past 60 feet, lies the nothingness, the unknown. The sharks attracted by the baits swim cautiously around the cage checking on the strange creatures behind the bars. The crew above continues chumming, keeping at the same time a vigilant eye on the blues. A third shark appears from the depths. They all have the same behavior : they circle around the cage counterclockwise, go further and come back to the cage. One diver tries handfeeding them : they approach but at the last second avoid the hand with the fish. Are these the ferocious, bloodthirsty creatures so feared for centuries ? The blue sharks are relatively shy and very cautious : a blow on the nose is enough to fend them off. If hassled, they prefer to leave and look for an easier prey.
But sharks are not the only creatures to detect the scent : a sea lion gets interested too and surprisingly, swims fast towards a shark and bites it. Scared, the shark disappears. The seal has been spotted from the boat and action is taken immediately : if the seal stays, the sharks will leave. The sound of the explosion of a seal bomb in the water is enough to get rid of it without bothering the sharks which continue circling around the boat. Experiments have shown that loud noises tend to attract sharks ; this is one of the reasons why sharks are present in the waters after a shipwreck.
The chum creates confusion amongst the sharks. The smell is everywhere but they do not know where to strike for food. They circle cautiously the boat and the cage and get frustrated. Without warning, the bigger one strikes one of the bag filled with mackerels. During the attack, it closes its eyelids to protect its eyes from scraps of food. Shaking its head from side to side, it tries to rip the bag filled with fish. The crew fends it off with a stick. The shark leaves the bag but stays around.
At least four sharks in the six feet range are gliding in the deep blue waters around the cage. They disappear from sight from time to time but always come back to the cage irresistibly attracted. Frustrated, the big one makes a second attempt to the bag and is pushed away a second time. Somehow, we can read anger in its eyes. As more bait is thrown overboard, the sharks get more and more excited by the scent but they still decline food offered by hand.
On the boat, one diver throws an apple core overboard. A shark swallows it, but two seconds later, spits it out with a look of disapproval in its eyes.
Despite the cold, nobody inside the cage wants to leave : the sight is too fascinating. Unfortunately, time is running out : it is time to go back. All pieces of fish are released into the water. The cage is secured back on the boat. The trip is again a success !
In addition to sharks, the trip gives the chance to encounter other species too, sunfish, tuna, strange jellyfish, rays, sea lions… and with some luck, dolphins and whales. Sharks have a very bad reputation ; so bad that gray fish is used to designate shark steaks in the menu of restaurants. The name "shark" in French is "requin" and originates from "requiem", the mass for the dead ! But we must learn not to fear these great creatures but to respect them. Sharks have evolved for millions years to attain a near perfect design for survival. However today sharks are more often the prey for men than the other way around.
Shark diving is a unique experience that allows a diver to watch safely these magnificent creatures in their habitat, without harming them.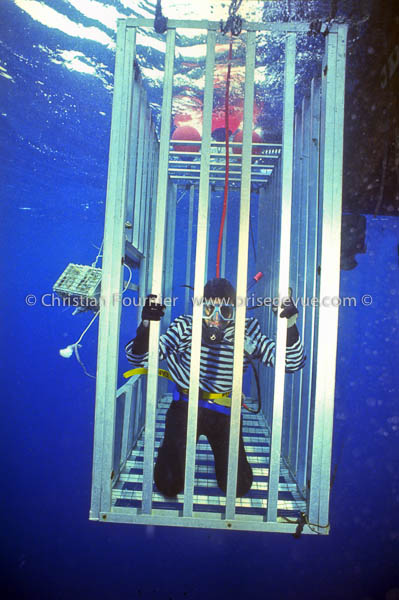 Sipadan Island, Malaysia. Difficult to get to, off the coast of Borneo.
You can walk around this tiny little island in only 20 minutes, along an immaculate white beach. Sipadan is actually the peak of a slender underwater mountain, 2,000m deep (or high!). And all around it there is a coral atoll brimming with life. Sipadan's water is superb, crystal clear and warm all year round, without any currents.
You feel good on Sipadan, very good. To understand this photo: I am at the bottom of a small crevasse and I'm taking a picture of a friend just above me, with a small flash to light up the pink coral in the foreground. A small school of tiny pink fish blends in with the coral.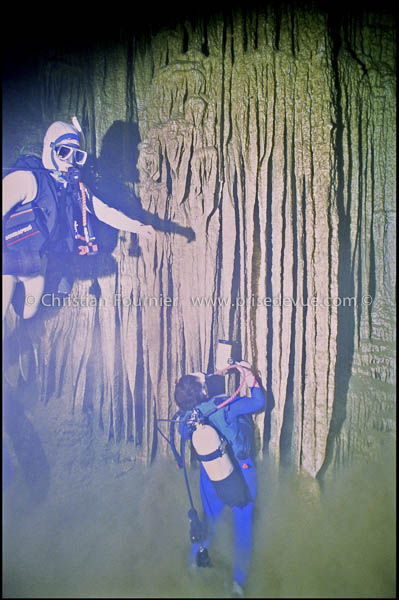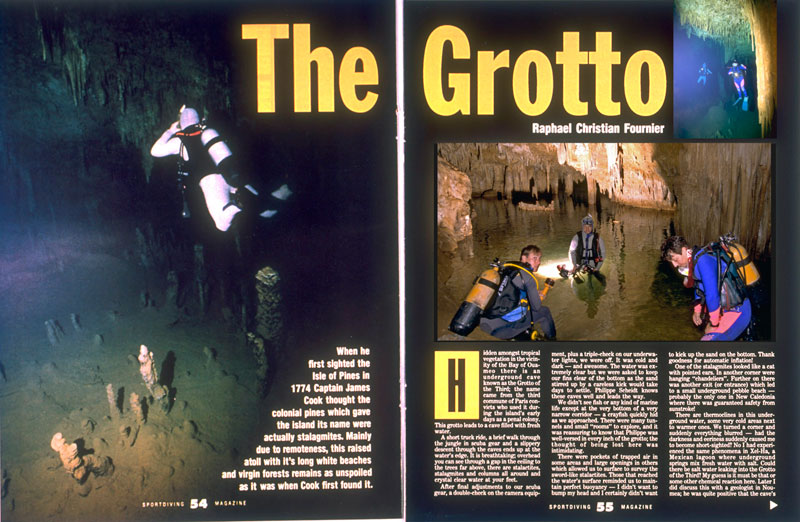 TEXT AND PHOTOS: CHRISTIAN FOURNIER
New Caledonia is situated 1750 km to the east of Australia in the Pacific Ocean. It is a French Overseas Territory. L'Ile-des-Pins, or the Isle of Pines, which is the southernmost Melanesian island, is situated 70 km to the South-West of New Caledonia's main island, Grande Terre.
Because of its isolation, the Isle of Pines has remained practically unchanged from when James Cook discovered it: immaculate, with sweeping beaches of white sand and intact, undisturbed forests. Very close to Ouameo Bay, in the middle of lush tropical vegetation, there is a cavern known as "The Cave of the Third". The name comes from the third community of convicts which used it at the turn of the century.
A part of this cave is flooded with fresh water, stalactites, stalagmites and columns. A Dive Centre, the Nauticlub, near Kodjeue Hotel, can help you visit these caves. A short trip in a truck, a hike through the jungle, with all your dive equipment, a slippery descent between the stalactites and stalagmites in the different non-submerged chambers and you finally reach the groundwater.
It is a grandiose spectacle: immense rocky formations with the limpid black water at your feet. After a last check on the diving equipment, and a double-check on the photography equipment, a triple-check on the electric lamps and we were ready to go. It was cold and gloomy. The water was crystal clear, but you have to be careful not to stir up the silt and sand with your fins, creating clouds which take days to settle.
Philippe Scheidt knew these caves and guided us. I feel privileged to be able to admire these extraordinary sites. We saw not a single fish or any other marine life form, except, at the end of a very narrow corridor, a tiny crayfish, which hid itself as soon as we approached. There are many tunnels and small chambers to explore. I was happy that Philippe was familiar with the site. To lose oneself in that labyrinth must be terrible. There are however several pockets of air at the top of certain chambers, and even some caves open to the open air.
We surfaced there to discover stalactites suspended just above our heads like swords. Some stalactites even touch the surface of the water. These spikes reminded us to perfectly maintain our trim and buoyancy in the water at all times: to not ascend to those harpoons, to not touch the bottom and stir up sand which would blind us. Thank goodness for the automatic inflation on our BCD's!
A stalagmite resembles a cat with its ears alert. In another part, there were suspended chandeliers. Farther still, another small exit (or entrance, depending) leading to a small rocky underground beach. The only beach in New Caledonia where you don't have to worry about getting a sunburn! There are layers of different temperatures in these water. Most of the time it is quite cold, and suddenly there are warm layers. Suddenly, the landscape becomes murky, disturbing. Was it the cold, the obscurity, or the foreignness of the site having an effect on my mind? Evidently not. I was at ease. I remembered seeing the same phenomenon in Xel-Ha, a lagoon in Mexico, where the freshwater from an underwater source mixed with the salt water, causing everything to become murky. There was, without a doubt, a leak of salt water, or perhaps other chemical products dissolved in the water. Calcite? I asked a geologist in Nouméa, so it is official: this calcite does not dissolve in water, otherwise these caves would have disappeared a long time ago. I took photos in the blurry areas. They turned out… blurry! Yes, I had focused!
The caves are never deep. Our deepest dive, according to our depth gauge, was 12 metres. This meant that our air lasted a long time (one hour) despite our small cylinders (10 litres, for better manoeuvrability)
Finally we arrived in the big chamber, The Cathedral, 50 metres in length and height. It was spectacular. One wall gave the impression of a gigantic organ. I had calculated well: I still had some film. I made the most of my small flash lamp which allowed me to direct the light precisely on the subject.
During a normal night dive, using flash is very easy because only the main subject needs to be illuminated ; the background is always the black empty water. So a small-angle flash is enough, with a large-angle lens, which avoids illuminating the suspended particles around the subject.
During cave diving, the background must also be illuminated, because it is grandiose. So the flash must cover the entire field of view of the lens, while still watching out for the suspended particles which would become illuminated as well. Fortunately the water is very still, as long as you avoid touching the silty and sandy bottom with your fins. So the flash has a huge reach and I was able to light up all the huge "organs" from 50 metres away, with my friends floating seemingly in nothing, as though in the void of space.
When we had almost no air left, we returned, retracing our passage through the tunnels now nearly opaque because of the silt and sand stirred up during our first visit. We returned without problem thanks to our guide Philippe's perfect knowledge of the dive site.
Return to the light, the underground beach, the dry caves, the hole in the jungle, the trail to the truck. What an adventure.





Nicole, the wreck of the S/S Liberty, and a raccoon butterflyfish, chaetodon lunula, in Bali.
The Island of Bali in Indonesia is often said to be an earthly paradise, but it's equally a magnificent underwater paradise. Diving is still relatively undeveloped there. The water is very clear, warm, and full of fish.
The wreck of the S/S Liberty is easy to access, only a 300 metres' swim from the Tulamben shore, which is a two hour's drive by Jeep from the very touristy Candidasa. It is a 40-metre cargo ship, sunk during the second world war. It transported rice flour, and you can still see the bags in the bottom of the hull. Incredible. When we stuck in our knives, it released a great white cloud of dust and the fish rushed in to eat it all. I don't know why the bags and the rice hadn't disintegrated after 50 years in salt water, nor why the fish don't just attack the bags themselves.
We explored the whole wreck. The metal walls are carpeted in hard and soft corals, completely intact, proof that thousands of divers haven't yet come this way.


Frédérique in a school of jackfish in Sipadan, Borneo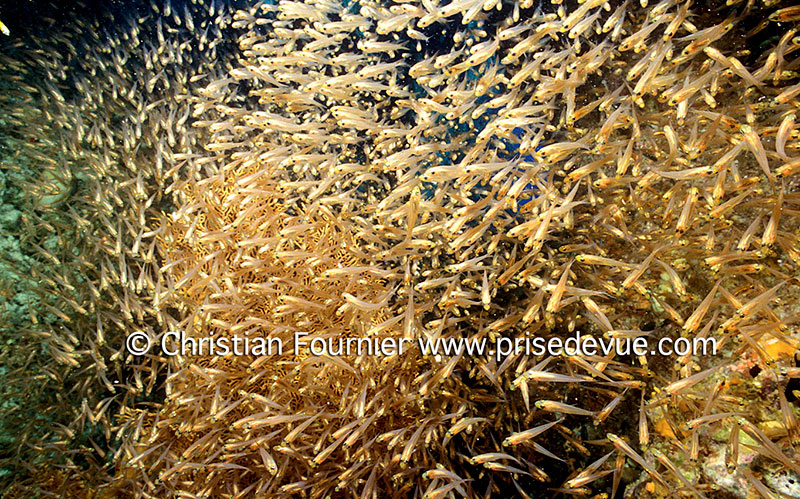 The Red Sea, Safari Expedition


In the Florida Keys. No, that's not a cave, just a trick of the light on a rocky formation near the surface. It's simple, but grandiose.


A world first: 1993: I am the first to photograph the dugong in its natural habitat. Yes! In Vanuatu.

Dugong near Tanna, in Vanuatu, the South Pacific.
The dugong, or sea cow, or dugong dugong, is part of the order Sirenia. Its freshwater cousin, the manatee, is also a siren. This species, on the brink of extinction, may be the origin of the Greek myths about sirens and the tales of mermaids. It is a mammal and eats grass, which is why it is known as the sea cow. Dugongs can be found in large herds in Australia and in small herds in warm waters of the world.

As it is a shy animal inhabiting mainly difficult waters, it had rarely been photographed or filmed. Vanuatu is halfway between Hawaii and Australia. We visited 3 islands: Epi, Espiritu Santo and Tanna. Our research on the first two were failures. Fortune smiled upon us on Tanna, one of the more southern islands. We learned from the indigenous peoples, the Yanbinans, that several years before (no one could say exactly when because they don't use a calendar, they do not keep track of time) a dugong and its calf had entered the bay. The villagers harpooned the mother and kept the baby, even taking it into their huts from time to time!
The calf had grown a lot. It was a little tame and approached when it heard children playing in the water, except when it was too busy playing with the turtles. It measured 2 metres. It came to the surface every ten minutes to breath and only it's nose came out of the water. It's tail is fluked like that of whales and fish, the inverse of that of its cousin the manatee which is paddle-shaped, in one piece, and rounded like that of a beaver. Like all marine mammals (e.g. dolphins and whales), it's tail moves in the horizontal plane and the animal moves in the vertical plane. Fish (e.g. sharks) move in the horizontal plane and their tail is vertical.
It is an extraordinary experience to swim with this huge mammal, in the middle of a beautiful isolated lagoon. The dugong seems to smile like a cartoon character.
It's a big foetus, which creeps up on you as soon as you have your back turned. Scientists estimate that there will be no more dugongs in only ten years.
Its only predator and enemy: Humans.


The video of me being attacked by the dugong. Please note I never let go of my camera! Thank you to Claude Michaud, RFO cameraman for this video.

The great blue. Descending down into the deep in St Martin in the Caribbean. The depth is impressive. At the bottom there is a wreck, if not we wouldn't be going..
Platax à Playa Del Carmen, Mexico. Frédérique Gorsky is holding the lamp, pushing the fish back towards me. Great. Thank you, Frédérique.
A big hawksbill turtle in Sipadan, Malaysia.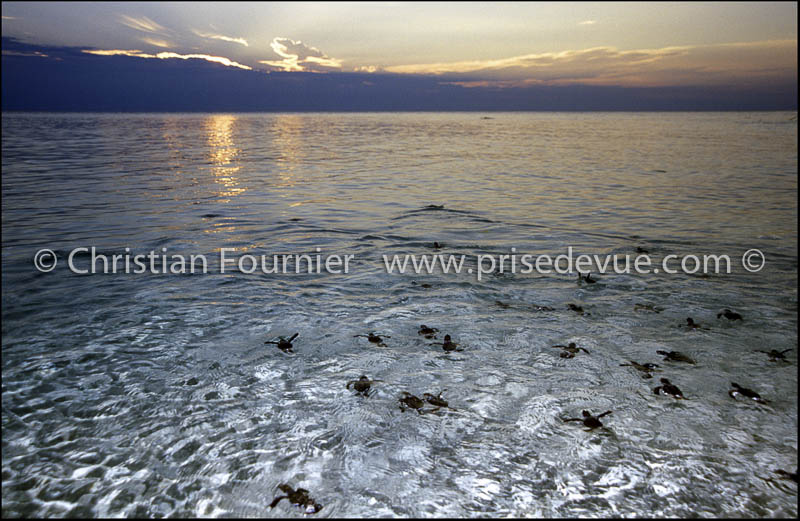 These little turtles were born less than an hour ago
2002 Polynèsie


Jenny in Cozumel, Mexico. A mesmerizing mermaid. Thank you, thank you, thank you Jenny. It's no easy feat to dive without fins or a weight belt and pose elegantly.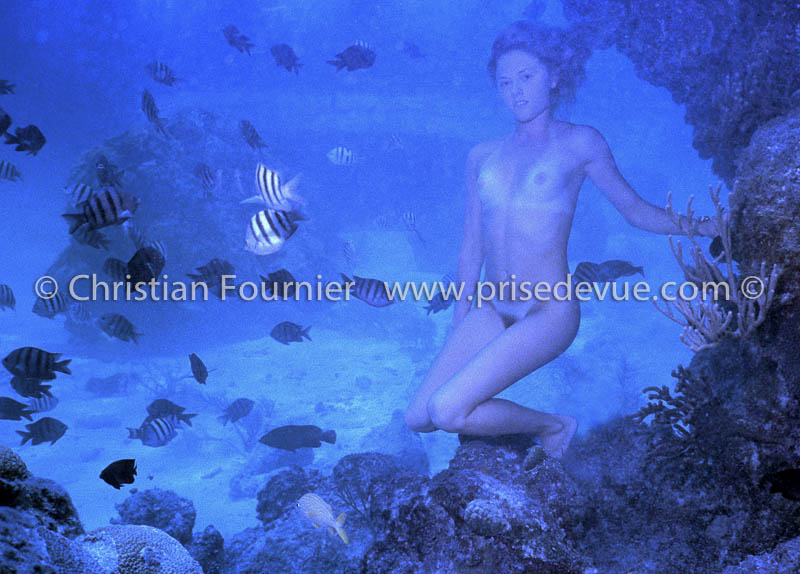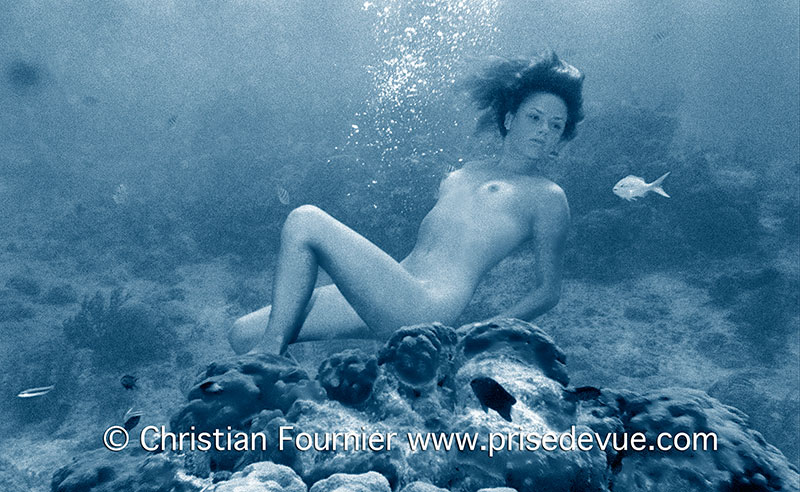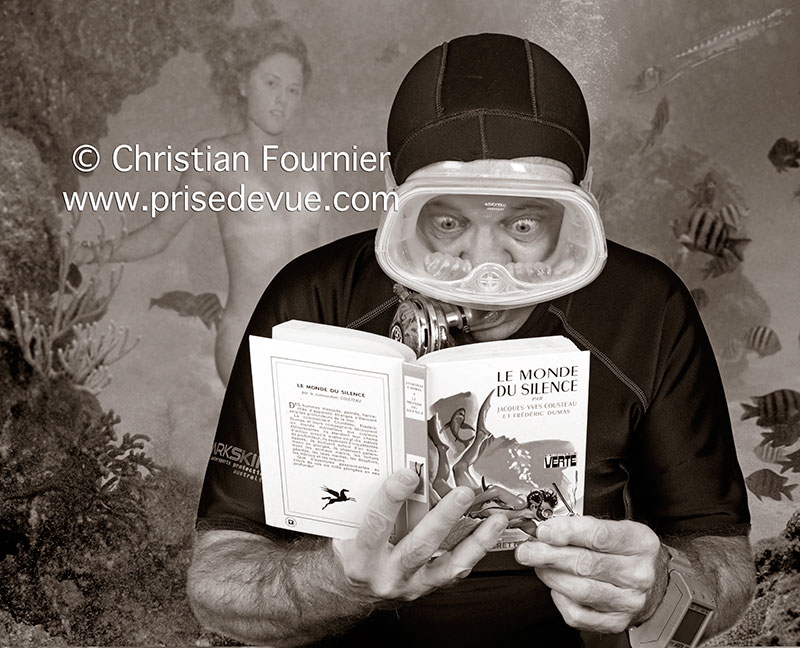 The photo in the background is also mine, it's my favourite mermaid, Jenny.

Underwater technical photographer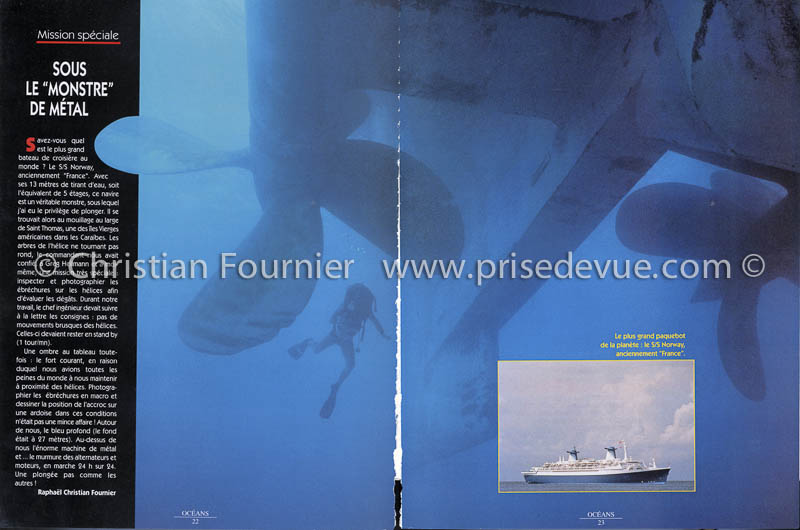 Under the cruiseship S/S France, the US Virgin Islands.



The propeller shafts weren't turning properly. I was employed to photograph the chipping in order to evaluate the mess.
The majestic liner S/S Norway, once the S/S France, is in the mooring off the coast of Saint Thomas.
Besides the impressive bulk of the ship in front of us, there is nothing else but a deep blue. I pass my gloved hand over the rim of the propellers and, when I feel a catch, I photograph it properly, in macro mode, including a tiny ruler in the photo, and note its position on my slate. There were about twenty chips on the eight blades.
The current was pushing us forcefully and we had to do everything with one hand held onto a blade. There wasn't a single fish and nothing but blue around the ship.
It leaves a lasting impression. Boundless blue and an mammoth metal machine. I felt very small and fragile.
And privileged as well, to be able to dive under the most beautiful liner in the world. My report was published in every francophone diving magazine. Nostalgia for the SS France?
For extraordinary diving? For my magnificent photos?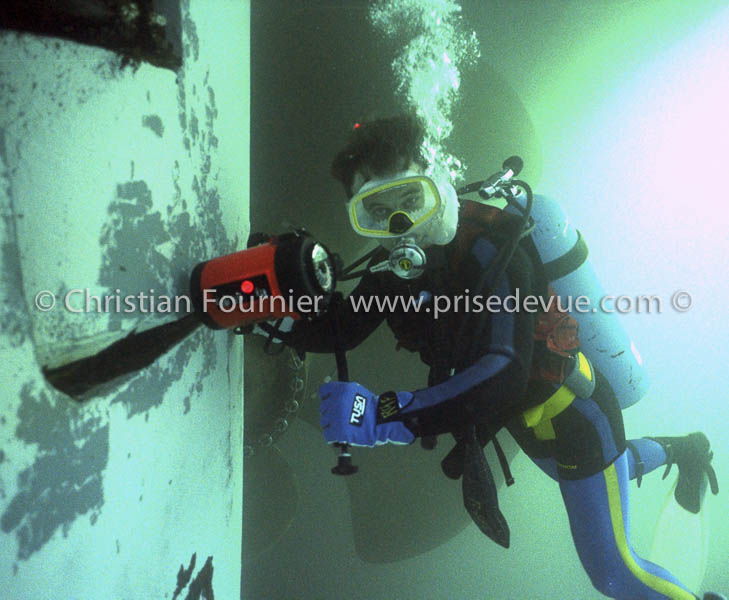 Kirby Morgan mask, Lac Erie.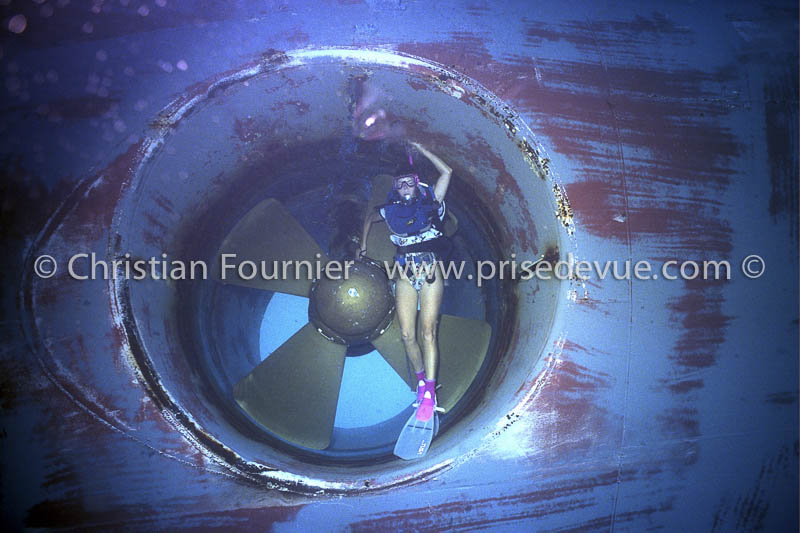 Raphaël Christian Fournier has been an underwater photographer for fourteen years.
He loves coral reefs, pelagic fish and wrecks, but his skills are often also very useful to large cruiseships and boat. He has to dive under the hulls for photographic surveys about corrosion, dents, leaks, blocked inlets, broken propellers, stuck rudders, missing anodes, entangled mooring lines around propeller shafts, etc….
Most dives under ships are made while the vessel is at anchor. In harbors, the visibility is often very poor.
Before the dives, Christian meets with the Captain and Chief Engineer for an informative talk. Everything has to be carefully planned. The dive time is limited, for the large ship must often maneuver while it is moored, to compensate for the dragging of the anchor. Christian prepares his equipment according to the job, often two Nikonos V with 15mm and macro lenses and two SB 104 strobes.

I had the luck of accompanying him on one such dive, under the cruiseship "Stardancer", off the tip of Baja California, Mexico. The captain needs close-ups of the rudders gear assembly, dents on the starboard blade, the port stabilizer, as well as a general survey of the hull. The scuba and photo gear is loaded onto one of the ship's lifeboats to get to the stern. We admire a beautiful view of the arches of Cabo San Lucas where the ship calls in for the morning, having dropped anchor a short tender ride from town. The safety officer warns the engine room that two photographers will dive under the ship. The propellers will not be turned on for an hour, they will just stay on stand by, rotating slowly at one turn per minute.
The sea is choppy. We jump in, just in time to catch a glimpse of the 2000 heads turned towards us. The passengers and crew are all on deck, waiting for immigration and custom officials to allow them to go ashore.
Diving under a cruiseship in deep water is an eerie feeling. I am overwhelmed by the huge dark mass of the ship and the emptiness all around it. The visibility is about 80 feet. We cannot see the bottom, which, according to the captain, is about one hundred feet below. There is no fish, no reef, no life. Just empty blue. The two giant propellers and rudders stand out against it. I am moved by this sight. It is a magic moment, beautiful and frightening. I cannot envoy it for long because the strong current is pushing us away from the vessel. We must swim hard against it. Christian heads towards the starboard rudder and, Captain's drawings in mind, localize the first area to photograph. The picture required is of the 12 bolts holding the rudder shaft cover ring, which is only accessible from inside a two inch gap. Christian stick the lens near the opening, and the strobe further away, pouring light inside the hole. He carefully takes notes on his waterproof writing pad of what each frame is about. Starboard, port, top, bottom assembly. I take a picture of him shooting close-ups of the bolts. He seems to be an astronaut during an E.V.A.

We can hear the rumble from the tenders going back and forth above our heads, between ship and shore. Passengers must have finally been allowed ashore. We will have to exercise caution while ascending, to avoid them. The hull under the water line is dull gray, covered with scratches and bumps, quite a contrast with the visible and manicured upper part of the ship ! In some areas, which Christian photographs and reports, barnacles have attached themselves to this peculiar rock. The anti barnacle paint must have worn off in these corners. The current is pushing us, so we keep on swimming towards the ship to stay still.

Christian then checks the starboard propeller blades. He passes his gloved hand all around the brass edge. When a dent is felt, he takes a picture of it, including a small ruler in the frame, using his macro set up. He also writes down the position of the dent. Since he needs his two hands to shoot or to write, I have to hold him by the jacket, so the current won't drag him away. I myself hold on to the propeller. It all gets confusing as the blade rotates slowly. We use the larger dents as references to our position. This is more geometry than photography !
We must resurface and climb on the life boat three times to reload the cameras, change batteries and writing slates. Christian has prepared everything carefully, including the indispensable towels to dry his hands before unloading the Nikonos, so it all goes smoothly. Climbing back in is hard though, because lifeboats are not designed for scuba. I notice that some crew members are fishing from the back deck, even though we asked them not to, during our dive.
We then head towards the port stabilizer. It is a long way (midship) from the stern. The current is against us and there is little to cling on to. The hull is perfectly smooth, except for anodes welded at strategic points. By electrolysis, metal from the anodes is transferred and limits corrosion. We photograph these metal bars and record their positions, so the chief engineer is kept informed of their "melting". The stabilizer has been deployed, so we can check it and photograph what is impeding its movements. Christian sneaks inside the stabilizer opening, studies and takes pictures of everything. He does not find anything obviously wrong, but the photos will probably reveal the problem to the engineers.
Then we swim on for the hull survey and reach the bow thrusters, two 6 feet propellers at the bow of the ship. Christian gets some shots and disappears on the other side. A quick thought comes to my mind as I am going through one of the propellers : what about if it starts ? A second thought reassures me : the engineers know that we are underneath. However, I hurry through the narrow passage. We are now carried by the current back towards the main props.
Since the draft of this ship is 27 feet, we never went very deep, so we still have plenty of air left. Christian signs to me that we are going deep down. We soon reach the flat and muddy bottom. It is dark and cold. We can only vaguely guess the huge part of ship above us, and feel very small. I am awed. I can hear the faint hum from the generators and alternators which are running 24 hours non stop. It all reminds me of the movie "The hunt for Red October" It is scary, so we go back towards the props where warmth and light greet us.

Christian produces from his B.C.D. pocket his Santa Claus red hat and clings to the propeller so I can take a picture of him. The hat droops miserably, so we decide to add air in it to make it stand straight. Not a bad Christmas card.
Suddenly, a fast moving black form appears from the deep and swims away : a sea lion, probably from the family that lives on the rocks of Cabo ! This will be the only live encounter during the dive.
I feel a hitch on my left arm : a hook has just planted itself in my suit. Since I am holding the camera and flash in one hand, a slate and the ruler in the other, I cannot easily reach for my knife. I make frantic signs towards Christian, who probably cannot see the transparent Nylon thread from his position and does not understand my elbow gestures (we do not have a sign for "I have a hook stuck in my arm"). I give him the slate and ruler and manage to reach for my sharp blade. Christian then understands and cuts the thread, just on time, for the hook was tearing through my suit. As I remove the hook off my neoprene, I see Christian attaching the line to an anode fixture. These fishermen will have a surprise ! Pity we did not tie their line with one from the over side, it would have made a great game on deck.

It is now time to surface for good and look after the shots and write down the reports.
The Captain does not have to wait long to see the pictures. The films are processed right away in the on board darkroom. Christian is a bit worried by the shots of the bolts in the rudders. An hour later, he can see the results and is reassured. The sharp and clear pictures are delivered to the Captain. They show that the locking wire is broken and bolts are missing. Repairs will have to be organized right away. The stabilizer piston is O.K. from the outside, so research has to start from inside.

Christian shows me some dramatic shots of a broken propeller he had to photograph a few years ago. The Captain had asked him to check on the propeller because the engineers had noticed an uneven shaft rotation. Before the dive, the captain reminded Christian that everything seen under there would be secret (no need to alarm the passengers or crew). Both Christian and his assistant holding a three foot ruler descended towards the propellers. An unusual sight awaited them : one third of a blade was sheared off ! Christian took pictures of the assistant measuring the "dent". The Captain was waiting anxiously in the lifeboat and asked immediately as they surfaced :
- "What did you see ?"
- "I cannot tell, it is a secret", answered Christian," but the ruler is too short !"
The Captain would not believe it until he saw the photographs. All crew had a nice unexpected vacation as the ship went to dry dock.

Diving under this large ship was different. I was overwhelmed by this huge mass. It was eerie and lonely : no coral reef, no pretty fish, nothing to give a familiar scale. I could hear engine vibrations, water inlets and outlets working : there is life inside, but out of reach. Christian and I felt privileged : not many divers can have this kind of experience, even though these huge metal whales multiply year after year on the surface of our oceans!


Text and Photos : Christian Fournier and Dr Nicole Bordes.

Lifting equipment in Nouméa with Raoul Monthuel.


Nicole in front of the bow thrusters of the M/S Stardancer off the coast of Puerto Vallarta, Mexico. These propellers make the boat more manoeuvrable and lessen the need for tugboats. Underwater visit for photographic report, maintenance, and repair. You really have to put your trust in the captain and the head engineer, because if they were to turn on the propellers, we would quickly become sausage meat. In any case it is an intense experience to be under the waterline of such a monstrous piece of metal. It's not something I think a lot of people get to experience. Well, I guess I'll die happy.




Yours truly in Playa del Carmen, Mexico. Photo by Frédérique Gorsky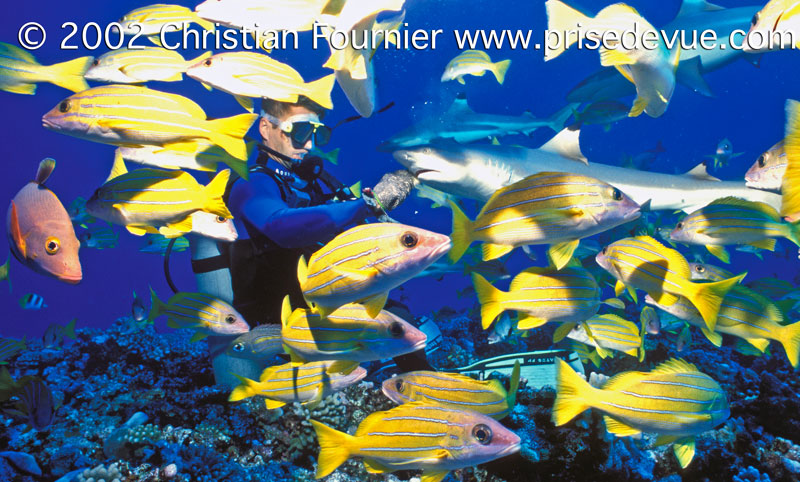 Moorea, French Polynesia. Franck Chaussinand uses a metal glove to safely pet the blacktip sharks.

Underwater Belote (French card game). Chancanab Lagoon, Cozumel, Mexico. You can really play cards underwater… with plastic cards, but no communication! The clarity of this water could probably have made it into the Guiness Book of World Records.


Frédérique in Playa Del Carmen, Mexico. Her face is in the centre.


Shipwreck in Cozumel, Mexico. A diver friend pretends to be a ghost. Who ever said divers have no sense of humour?



Homage to Allan Jones, affectionately known as AJ. Died ten years ago from Hepatitis. RIP AJ. I met AJ on the cruiseship S/S Rhapsody around 1983. Great guy. Pianist. Always happy and ready for adventures. I did many great dives with Allan in Cozumel, Mexico, in the Bahamas, Grand Cayman, the US and British Virgin Islands and also in Alaska with dry suits.
Here he is in Chancanab Lagoon, Cozumel, Mexico. The underwater world has a soothing effect on our metabolism, ask the aquarium enthusiasts. And since music also does that …. The water is so clear that Allan put his sunglasses on.


An octopus in Thailand in 2004.


July 23rd 2011: Frédérique Gorsky and myself at 60 feet in the scuba pool at Villeuneuve La Garenne, near Paris, testing my Ikelite underwater housing and Light&Motion lights, before a trip to Playa Del Carmen, Mexico in August 2011. I laid down the housing at the bottom of the tank, triggered by automatic time-lapse.



5th December 2015 : Széchenyi. Baths in Budapest. Many thanks to our Parisian neighbours: Laureline, Aurélie and Laura.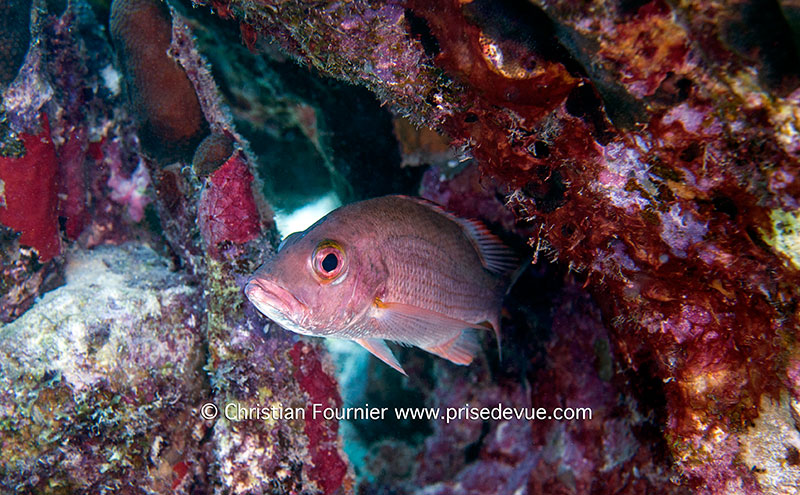 Ready for underwater photography.
2011. The big black circle on the left is a case protecting the Ikelike 8" dome for the 16mm Nikkor Fish-eye lens.
In the Ikelite housing there is a digital Nikon D700.

2002
Two Nikonos V, two SB103 flash. On the top left you can see the 35mm film rolls.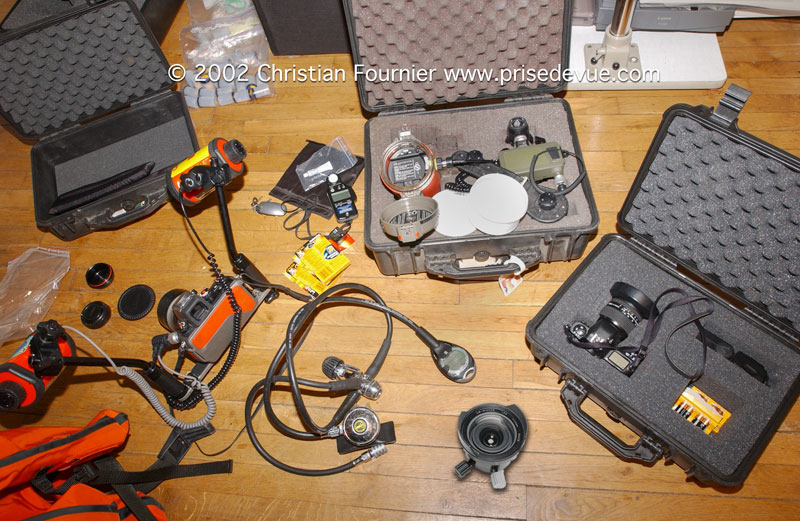 Frédérique and me in the cenotes, limestone caves immerged in fresh and salt water in Playa Del Carmen, Mexico.

The red lionfish, pterois volitans, in the Red Sea. This fish is very strange and beautiful, but difficult to properly photograph because it spends most of its time in holes in the rocks.


Descent along a rope in Grand Cayman. Farther below, there is a shipwreck… Many dive clubs attach a rope and a buoy to the wrecks they visit often, so it is easier to find and so they can moor their boats without destroying the seafloor with anchors.
The Green Moray Eel, Gymnothorax funebris, in Antigua, the Caribbean. The biggest species of eel. They have a bad reputation, but it is undeserved. They always open their mouths, baring their teeth, but it is not an aggressive gesture at all, it's just the way they breathe. Divers are relieved when they learn this, but for many eels it is too late. How many eels have been massacred by the uninformed?


Lieutenant Catherine Belon photographing a giant gorgonian, in the Gorgonian Valley in New Caledonia.

Myself, photographing the broken screws holding the M/S Stardancer's rudder together.



The eye of a ray, a bluespotted ribbontail ray, Taeniura Iymna, in Madagascar. I was very lucky to be able to get so close to this ray which is normally so skittish. It breathes in through the opening behind its eye and breathes out through the gill slits on its belly.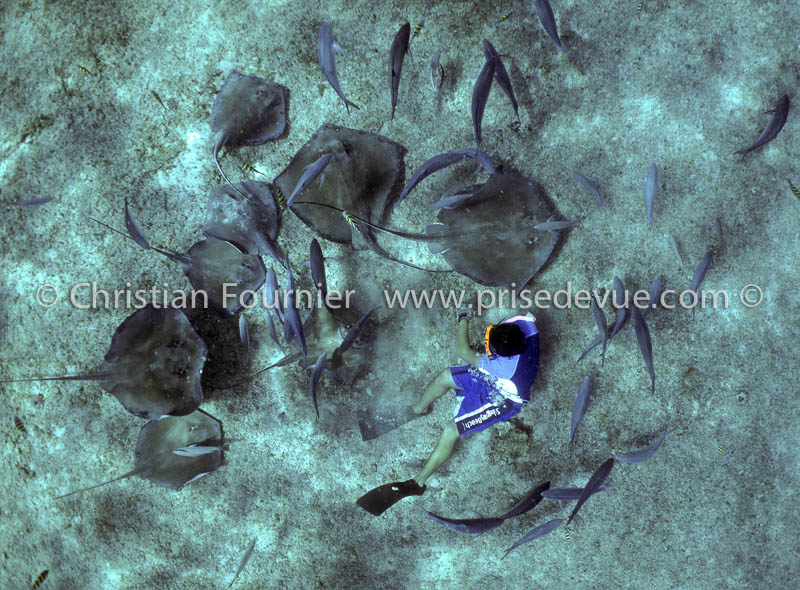 Blue-spotted rays and a diver in Cozumel, Mexico.



Nicole Bordes among the Californian kelp off Catalina Island. This large species of seaweed can grow to 15m in height. The sunlight filtered through the surface leaves creates fantastic lighting, like a dappled underwater forest.


White-tip shark, C. albimarginatus, the Red Sea. Sharks are a beautiful sight to behold. They slide gracefully through the water, they are the masters of the sea. Their only enemy… Man.




Cuttlefish in Bonaire, Netherlands Antilles.



Towards the cloud, Indonesia. The diver raises his arm, symbolically, towards the cloud of small fish passing over his head. Beautiful.




You have to blow the water out of the trombone before you can produce any sound, so it is hard work, but it works and really impressed the local fish.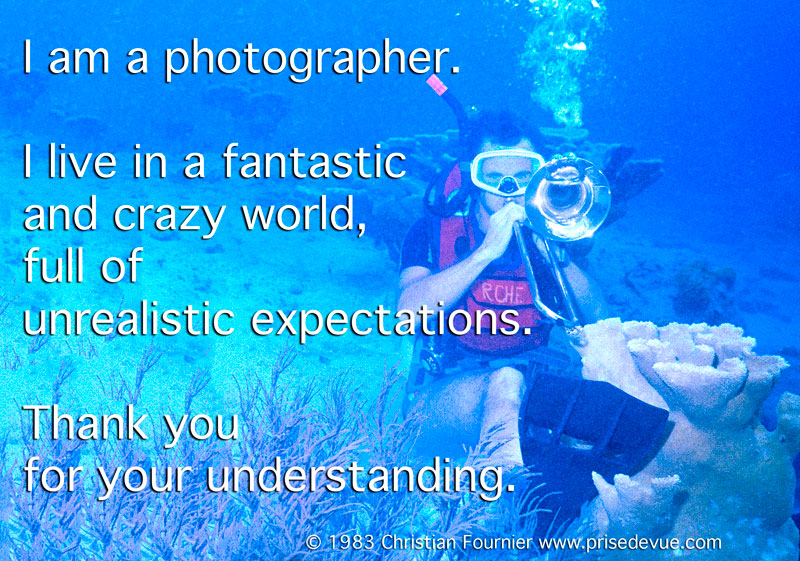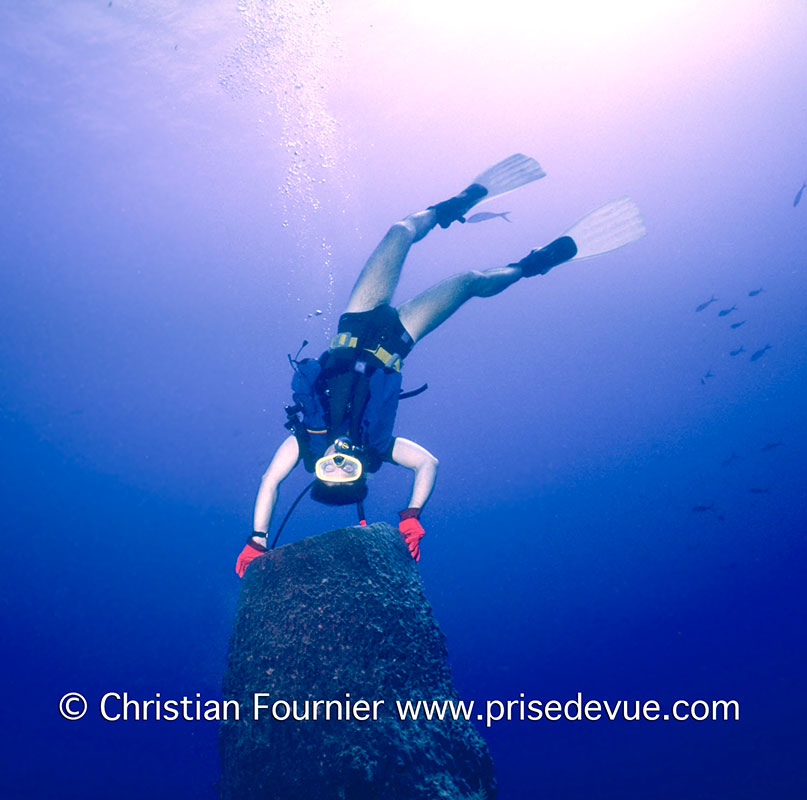 Un poisson-pierre se camoufle parmi les rochers.
Shipwreck of a steamboat in Bermuda. The waterwheel from the turn of the century is easily recognizable. Once, these steamboats connected the multitude of islands which make up the Bermuda archipelago. I was working on a catalogue of these wrecks for the Bermuda tourism authority when disaster struck. See page 36.
Part of my campaign I call "Nicole, I miss you".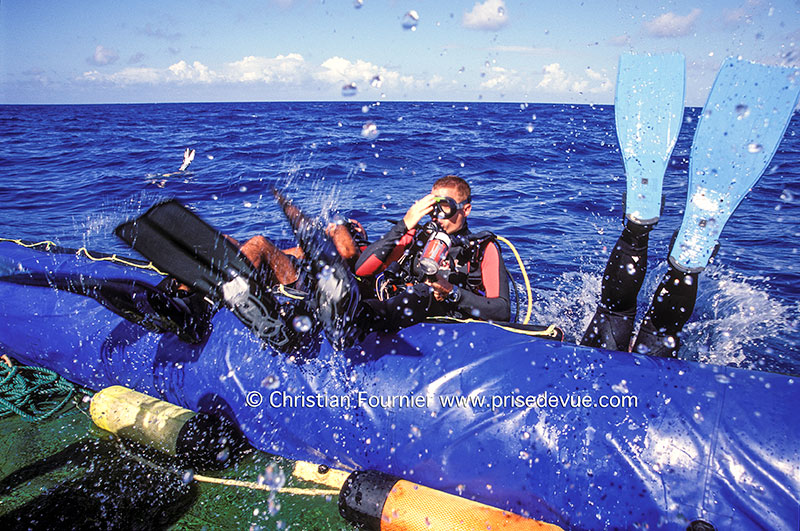 In the cenotes, limestone caves immerged in soft and salt water, in Playa Del Carmen, Mexico. Pitch black, the only light is from Frédérique's flashlight illuminating a stalactite.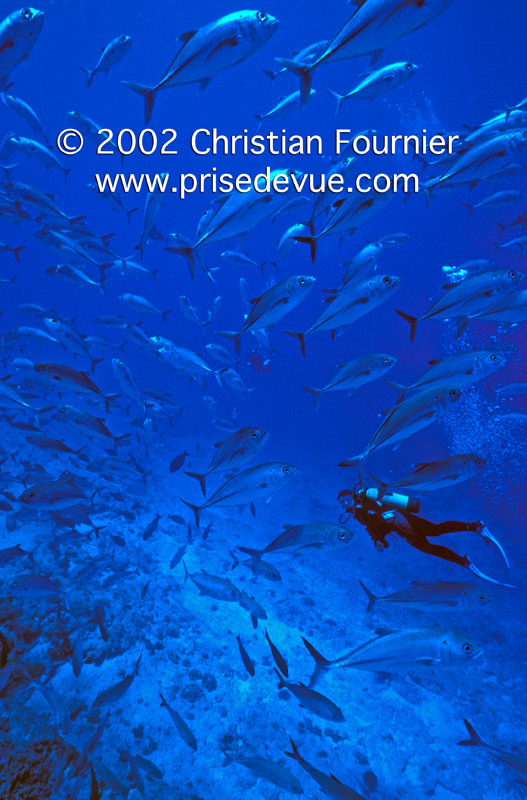 Tikehau, Polynesia: Frédérique in the most fish-filled water in the world.



Lieutenant Catherine Belon in New Caledonia



Lac Erie, Ontario, Canada, for my PADI Dive Master.

Sitting on a coral head and watching a California blue whale swim past. No, I'm not out of my mind, blue sharks are "controllable", see pages 76-77, 78, 79, 80, 81, 82-83. It is an extraordinary feeling to remain calm before these so-called "monsters" in the water.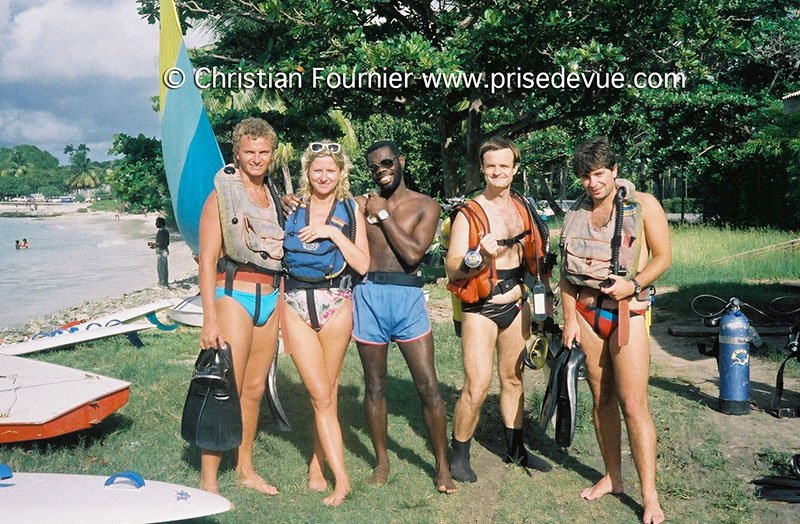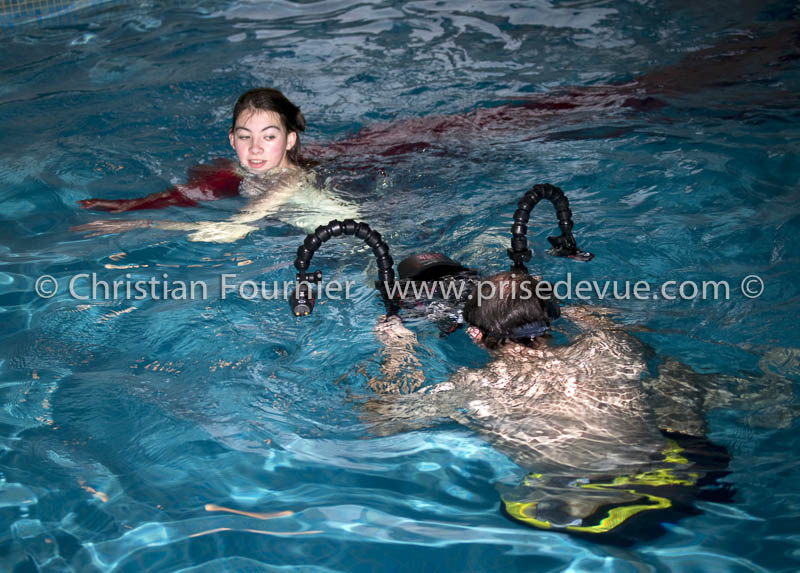 Pauline : a mermaid in a pool in Belgium.



Cenotes in Playa Del Carmen, Mexico. Cenotes (from the Mayab word dz'onot meaning sacred well, through the Spanish cenote) is a natural pit of sinkhole resulting from a collapse of limestone bedrock, totally or partially filled with a superficial layer of fresh water and sometimes salt water underneath if they are connected to the ocean by holes or other openings.




Frédérique Gorsky and myself, in Mexico.



Inspecting a pier in Alaska.


Pillars of the St Croix pier in the US Virgin Islands in the Caribbean. Underwater visit for photographic report. The hidden face of this pier. It is beautiful and mysterious. Those blue gradients!




In Moorea, Polynesia : Franck Chaussinand playing with a turtle


Frédérique in El Gouna, in Egypt


Homage to Allan Jones, affectionately known as AJ. Died ten years ago from Hepatitis. RIP AJ. I met AJ on the cruiseship S/S Rhapsody around 1983. Great guy. Pianist. Always happy and ready for adventures. I did many great dives with Allan in Cozumel, Mexico, in the Bahamas, Grand Cayman, the US and British Virgin Islands and also in Alaska with dry suits.
Here he is in Chancanab Lagoon, Cozumel, Mexico. The underwater world has a soothing effect on our metabolism, ask the aquarium enthusiasts. And since music also does that …. The water is so clear that Allan put his sunglasses on.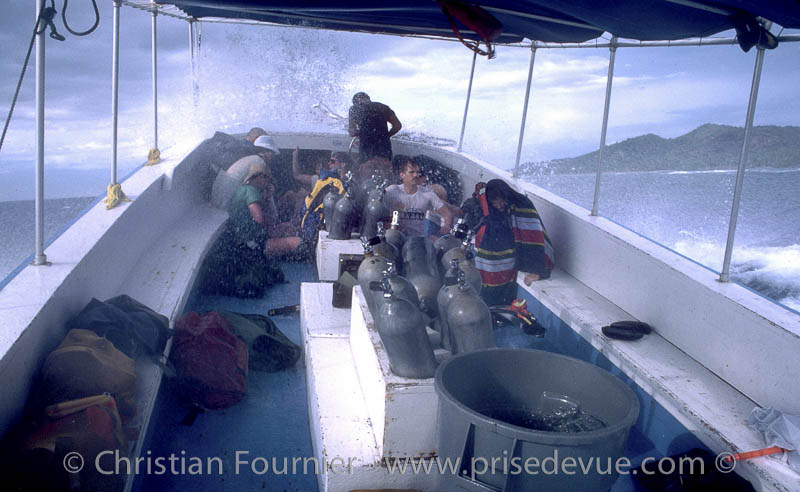 A difficult return from diving.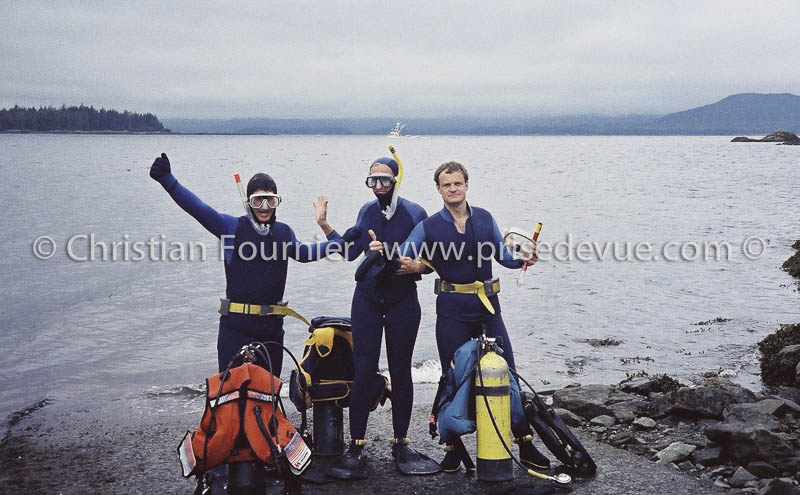 Near Juneau, Alaska with wet suits.

My immersion tower


1

March 16 2013 : Tests for an ARENA catalogue of swimsuits in a private pool, above and below the water.
Thanks to Madelon for the pool, to Alex, Anne-Sophie and Océane for their volunteer modeling, to Claude, an unmatched engineer for immersion tower,
to Béatrice Powis for getting in touch and the making-of as well as that of Océane, to Fernand for the assistantship and to Frédérique for everything else.



You can control everything from the surface and see the photos in real time thanks to the software Nikon Camera Control Pro in LiveView.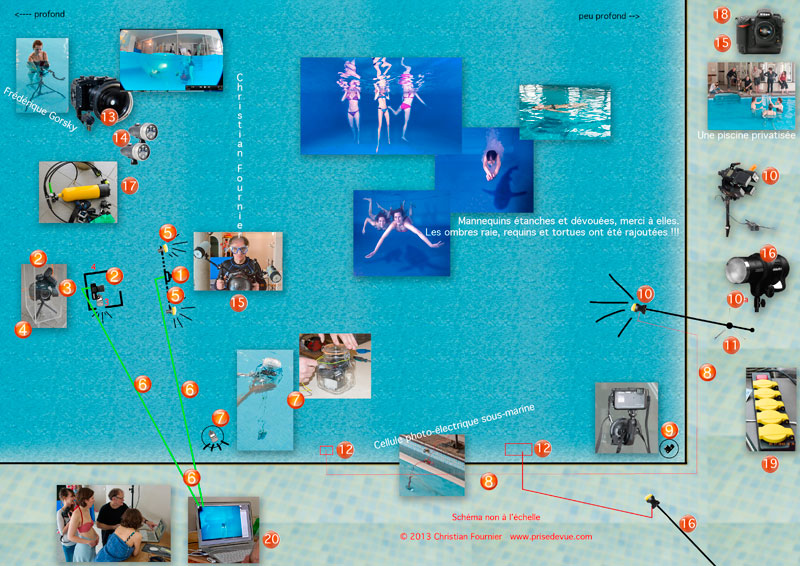 - 1 - Caisson Ikelite pour Nikon D700 de 12 millions de pixels, pas de vidéo, modifié pour connexion étanche directe en USB auto amplifié de 9,5 mètres vers l'oDiagram not to scale.
- 1 – Ikelite housing for Nikon D700, 12 mpx, no video, modified to have a direct water-tight 9.5m amplified USB connection to the computer to control the camera and view photos in real time in LiveView + Ikelite 8" dome for 16mm Nikkor + or Nikkor 20mm + 4 batteries and 2 chargers. Two Nikon D700 for extra security. On a short tripod for testing the settings from the surface, then in the hands of the experienced diver Christian Fournier. Connected thanks to a doubled waterproof Ikelite sync cord and two Ikelite DS 161 (#5) flashes.
- 2 - Nikon D600, 25 mpx, direct water-tight 15m amplified USB connection to the computer to control the camera and view photos in real time in LiveView. On ball joint tripod head for a perfect parallelism with the pane of glass to avoid reflections. Equipped with a PocketWizard Plus II trigger to set off the Profoto flash or the 4 cobra Easybox STU with the Quad Bracket (#10) by radio. Connected by hot show to a Nikon SB800 flash (#3). State-of-the-art Nikkor 18-35mm lens. 3 backup batteries.
- 3 - Nikon D800 Flash directed towards the waterproof electric photocells (#12). New LR6 drycell batteries. In the tower. It is not directed at the diver to avoid back scatter.
- 4 – 25x25x120cm tower made of optical plexiglas, weighted down with a 75kg chunk of pig iron, adjustable from the surface by rope and pulley. Its base was doubled with black matte Plexiglas in a U-shape to avoid parasite reflections and to hoist the camera up or down within the tower. Pieces of black cardboard perforated with holes of different diameters were placed in front of the lens to avoid parasite relfections.
- 5 – Two Ikelite DS 161 Flashes with wide angle diffusers, double sync cable, the batteries can provide 450 full-power flashes, but need 5 hours to recharge once used up. They also have a powerful modeling/video light. Two Ikelite #4401 cells to trigger these flashes thanks to the Nikon SB800 flashes from the tower (#3), the 3 SB800 on the 'giraffe' tripod (#10) and the relay (#7). Held by tripods for the setting tests from the surface, then in the hands of the experienced diver Christian Fournier.
- 6 – Amplified USB Cables with connections waterproofed by resin. Allows clients to instantly view the photos or videos taken in the tower or housing.
- 7 - Nikon D800 flash directed towards the waterproof electric photocell (#12). It is not directed at the diver to avoid back scatter. Inserted into a watertight glass jar and equipped with an electric photocell triggered by the tower's #3 flash. Weighted down with a rope attached to a dive weight.
- 8 – PC sync cable with 1/8 inch jack for the Profoto 220v studio flash or the 3 Nikon cobra SB800 flashes assembled with the Lastolite TriFlash Sync (runs on CR 2032 3v batteries) or 1 portable Lastolite Easybox STU lightbox with the Quad Bracket and 4 Cobra flashes (#3). The immerged part of the cable, with the photocell, is waterproofed by resin. 3 identical cables, with electric photocells, just for security and assure the difficult triggering from the water to the surface. Y cable (one male to two female 1/8" minijack) to connect to photocells on the same flash.
- 9 – Waterproof video/photo camera, Nikon AW110, 25 mpx, attached onto the walls of the pool using a suction cup. For the making of.
- 10 – For the zenith lighting effect : 3 NIKON SB800 cobra flashes, assembled with the Lastolite TriFlash Sync (running on CR 2032 3v batteries) on a 'giraffe' tripod secured to the floor by gaffer tape, on the solid structures using ropes, and with pig iron weights for maximum security. Nothing on the 220V. Or, as another option, 4 Nikon SB800 cobra flashes in a portable Lastolite Easybox STU lightbox with Quad Bracket. Triggered via submerged electric photocells and/or via the PocketWizard by radio signal in the tower. To be mounted onto an umbrella for a softer light of the young lady on the surface.
- 10a – For the zenith lighting effect : OPTIONAL : A Profoto flash on a 'giraffe' tripod secured to the ground by gaffer tape, on the solid structures using ropes, and with pig iron weights for maximum security, on the 220V, only if safety permits. This very powerful flash gives zenithal light. It is triggered by the submerged electric photocells via the #3, #5, and #7 flashes and the PocketWizard by radio in the tower. To be mounted onto an umbrella for a softer light of the young lady on the surface.
- 11 – Manfrotto 'Giraffe' tripod secured to the floor by gaffer tape, on solid structures using ropes, and with pig iron weights for extra security.
- 12 – Waterpoof electric photocell #12. Triggers flash 10 or 10 as an option and 16. Is activated by the #3, #5 and #7 flashes.
- 13 - Nikon P7000 for the above-water making of using time lapse + Dyron fish-eye lens + RecSea housing + tripod + batteries and chargers + bracket + Manfrotto clamps
- 14 - 2 waterproof Sola 1200 lamps. To light the making of photos and video. Doesn't last longer than 2 hours without recharging, but recharging takes two hours.
- 15 - Nikon D3 camera + 18-35 mm lens with fixed focus for the making of time lapse (one photo every 15 seconds, in full Raw format, gives you an accelerated high-quality video and high-definition individual photos). On solid tripod, secured to the floor by gaffer tape, on solid structures using ropes, with pig iron weights for extra security. Connected to the 220v sector only if safety permits.
- 16 - OPTIONAL. A Profoto flash on a Manfrotto tripod secured to the ground by gaffer tape, on solid structures using ropes, with pig iron weights for maximum security, on the 220V only if safety permits. This very powerful flash also activates the #10 land flash, and maybe, if the clarity of the water and the different angles of incidence and reflection are just right, it can be triggered by the electric photocells via the #3, #5, and #7 flashes and the PocketWizard by radio in the tower.
- 17 - 6L Air cylinder + long regulator, held by my assistant Frédérique to allower diver/photographer Christian Fournier to make quicker movements in the water.
- 18 - A Nikon D3s + Nikkor 24-120mm lens for the handheld above-water making of. + 24-70mm F2.8 and 70-200mm F2.8 for the photoshoot of the model on the surface.
- 19 - Waterproof 220 volt electric sockets.
- 20 - MacBook Pro, 17", 2.93GHz Intel Core 2 Duo, 4GB 1066MHz DDR3 SDRAM 2X2GB, 320GB Serial ATA @ 7200 rpm with 17" anti-reflective screen. Full format keyboard and mouse. External hard disk for saving data. Can run on battery alone for 2 hours. Full recharge takes 1 hour. Adobe Photoshop CS6, Bridge SC6, Lightroom 4, Nikon Camera Control Pro to have full control of the camera visa USB connection (shutter speed, aperture, ISO, colour temperature, focus, etc. ), trigger photos and video, instant preview in LiveView.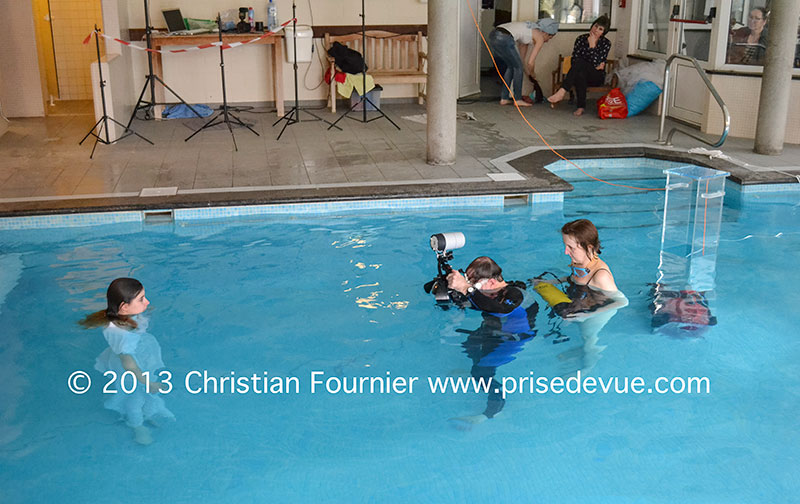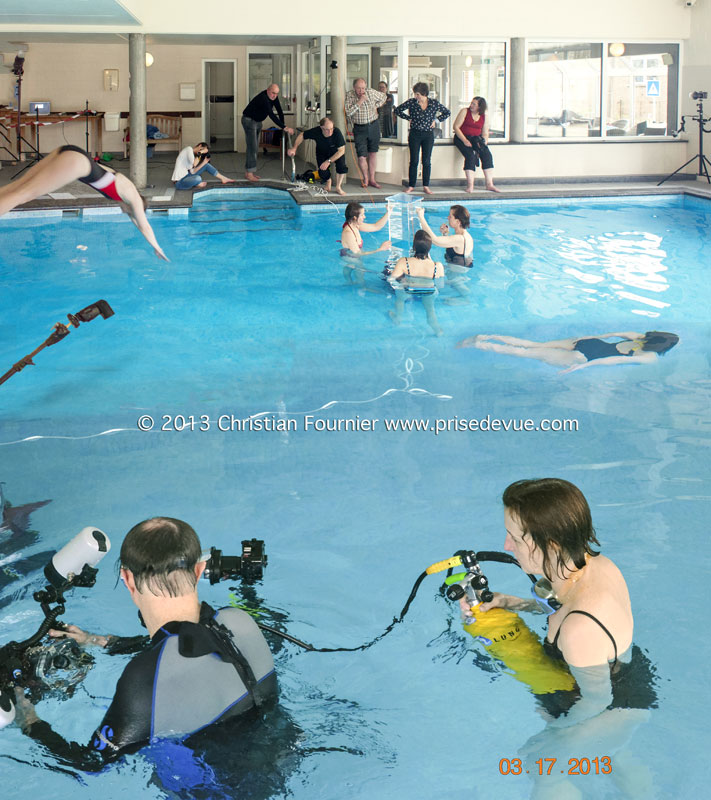 The shadow of a stingray, upon request by a client.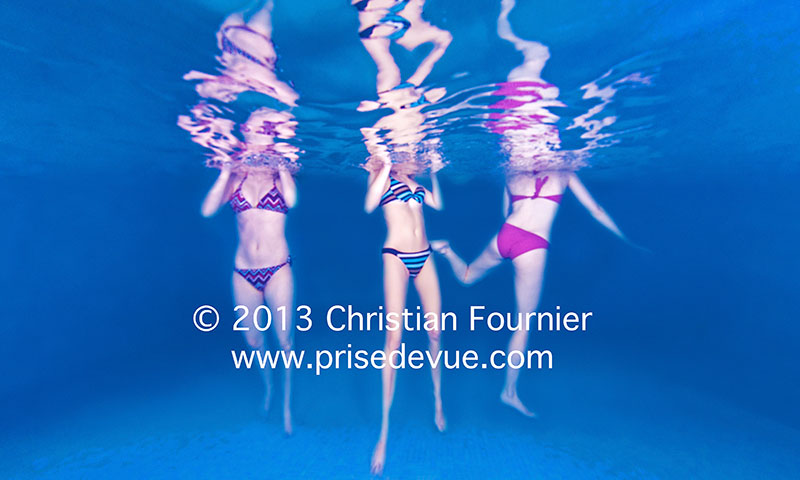 March 16 2013 : Tests for an ARENA catalogue of swimsuits in a private pool, above and below the water.
Thanks to Madelon for the pool, to Alex, Anne-Sophie and Océane for their volunteer modeling, to Claude, an unmatched engineer for immersion tower,
to Béatrice Powis for getting in touch and the making-of as well as that of Océane, to Fernand for the assistantship and to Frédérique for everything else.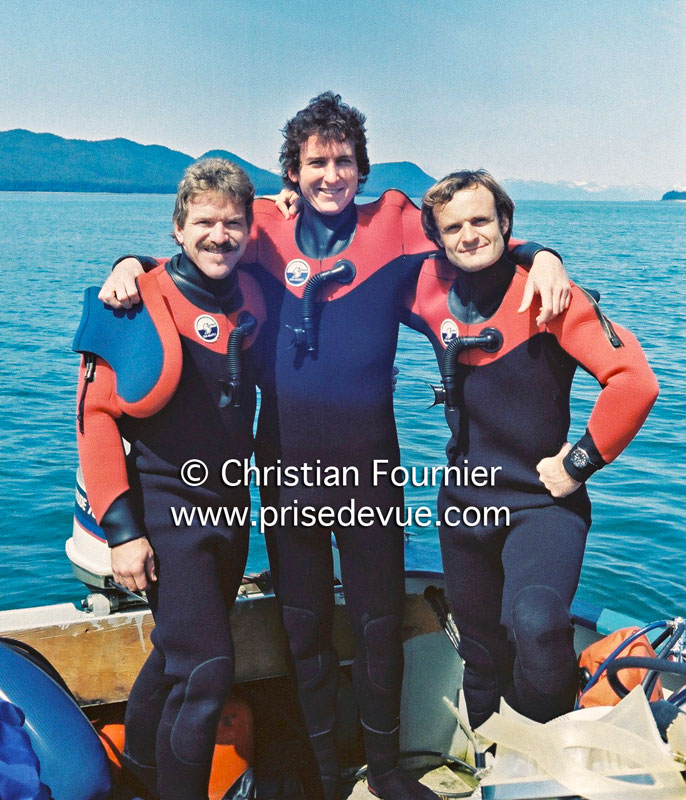 Homage to Allan Jones, affectionately known as AJ. Died ten years ago from Hepatitis. RIP AJ. I met AJ on the cruiseship S/S Rhapsody around 1983. Great guy. Pianist. Always happy and ready for adventures. I did many great dives with Allan in Cozumel, Mexico, in the Bahamas, Grand Cayman, the US and British Virgin Islands and also in Alaska with dry suits.
Alan Jones, Rob Waterfield and myself in Alaska.

Seals, Sea of Cortez, Mexico. They are very agile and quick underwater. It gave me great joy to see this family passing by so graciously, just above me. I had to hold my breath for a while to avoid getting my bubbles in the photo. I managed, almost, at the moment where they converged towards the sun.


Wreck of a military plane in Saint Thomas, the U.S. Virgin Islands. A macabre discovery. It is an American plane from the second world war, found about ten years ago, ruined by the water. The tires are still filled with air.


Wreck of a plane in Cozumel, Mexico


Frédérique in Playa Del Carmen, Mexico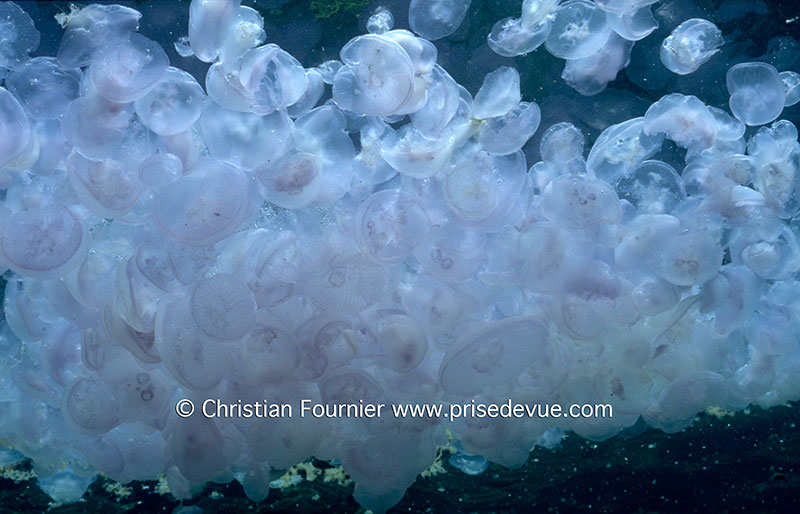 Jellyfish, cnidaria, in the Red Sea. Harmless, they are eaten by all the carnivores in the reef. An unforgettable experience to swim through this cloud of jellyfish and see them get stuck on your mask.


Jürgen Freund and Nicole Bordes



Cozumel, Mexico








Scuba diving in the Lake, Tignes, France in January 2012 with Frédérique Gorsky.


The weird thing in the foreground witn antennas is my underwater camera Nikon DSLR with a Nikkor 16mm F2.8 lens in a Ikelite housing and the 8"dome port, plus two lights

Sola 1200 Light & Motion

.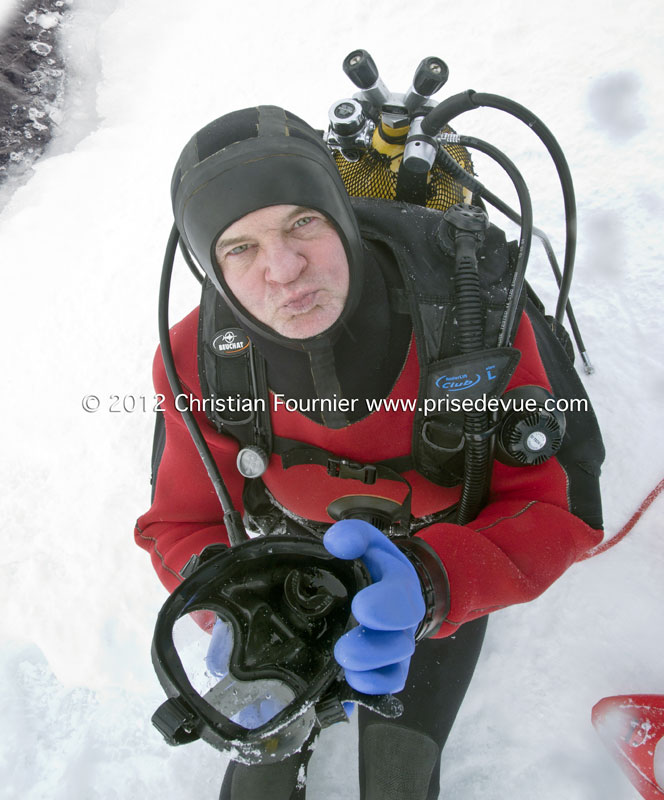 Frédérique Gorsky.


There is nothing to see but it is beautiful !





Jellyfish, the Red Sea.

Christian Fournier attracting a superb Angelfish in the photo.


My publication in the magazine Chasseur d'images in 1994 showing my land and underwater photography equipment, as well as my computer equipment in 1993, installed on the underwater archeology research vessel Eurotri in La Rochelle. Note the PowerBook Macintosh 180C (so, with colour!) with Fax/Modem, an absolute marvel at the time !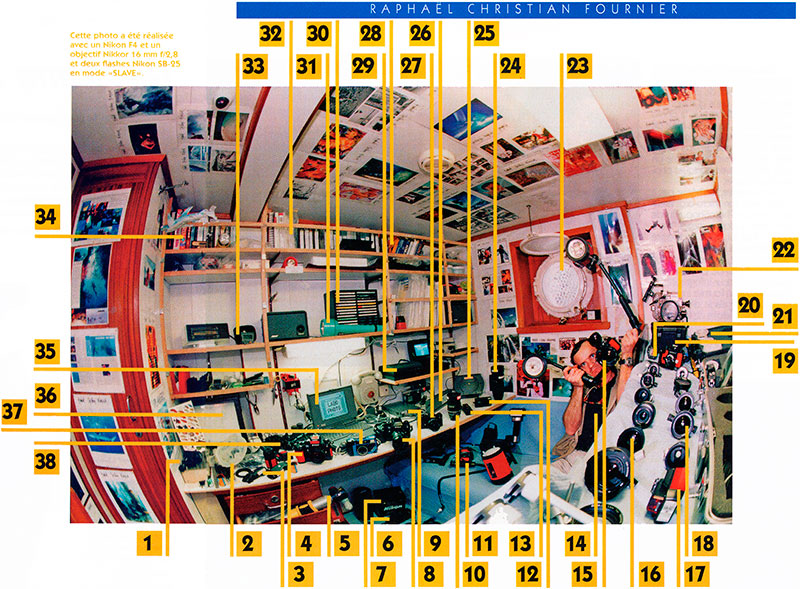 1 – Small pocket tripod (tripods aren't used much aboard boats).
2 – US Diver Scuba Mask (the rest of the scuba diving equipment is stored elsewhere).
3 - MD-20 Motor drive for the Nikon F4S.
4 - Nikon F4 (with red tape for identification) with Nikkor 20 mm.
5- Spare Air (reserve of air in case of an underwater emergency).
6 – Flash metre III Minolta + viewfinder 5°.
7 - Waterproof Nikon Box containing a light-proof black bag (to avoid loading accidents)
8 - Nikon F4 with Nikkor AF-D 28-70 mm f/3,3 - 4,5.
9 – External Hard Drive Power User 210 megabytes.
10 - Nikkor AF DC 135 mm f/2.
11 - Nikonos V + Flash Nikon SB-102 (submarine) + Flash Nissin PRO + Quantum 2 battery + Nikonos Handles.
12 - Nikon AF-600.
13 - Multi Control Nikon back MF-23 for F4.
14 – Photographer-diver-aviator-infographist.
15 - Flash Nikon SB-102 (submarine) + Nikonos V with Nikkor UW 15 mm f/2,8 and DF-11 viewfinder and double Bracket for two SB 102/4 + double synchro cable + underwater Flash Nikon SB-104.
16 – Lenses for Nikonos: lens from the Nikonos underwater kit + Nikkor UW 15 mm f/2,8 + DF-11 viewfinder for the Nikkor UW 15 mm + Nikkor LW 28 mm f/2,8 (waterproof lens for use on land) + DF-12 Viewfinder for 20 and 28mm + Nikkor UW28 mm f/2,8 + Nikkor UW,X/35 mm f/3,5.
17 - Small Nikon SB-23 flash.
18 - Nikonos V with Nikkor UW 35 mm f/3,5 + Nikkor UW 35 mm f/3,5 + lens from the Nikonos underwater kit + Nikkor UW 20 mm f/2,8 + Nikkor UW 20 mm f 2.,8 (everything needs to be double for stereophotogrammetry) + Nikon DF-12 viewfinder for the 20 and 28 mm.
19- Small waterproof Pelican box for films and accessories.
20 – Waterproof compass
21- Waterproof suitcase, the Pelican 500 (contains, among other things, polarising filters, skylights, etc.)
22 – Waterproof Ikelite housing for DSLR
23 – Cabin porthole.
24 - Nikkor AF 80-200 mm f/2,8.
25 - Apple Power CD (reads audio CDs, CD-ROMs and Photo CDs, connected to the IV Hitachi 12, on the computer 6 and the Boose speakers 46 and 62).
26 – Very compact printer, GCC Writemove II.
27 - Nikon FE black for the Ikelite housing, with Nikkor 24 mm f/2,8.
28 - Documents.
29 – Videorecorder/TV Hitachi multistandard (NTSC, Pal, Secam).
30 - CD-ROM disks with data (encyclopedias, marine biology, medicine, etc.) and photos on a Kodak Photo CD.
31 – Dive light.
32 – Tutoril videos (diving, software, photography, videos, aviation)
33 – Dive computer
34 - Documentation (diving, software, photography, videos, aviation)
35 - Powerbook Mackintosh 180C with Fax/modem.
36 – Light box to control the slides.
37 - Nikon AW AF AD (waterproof compact).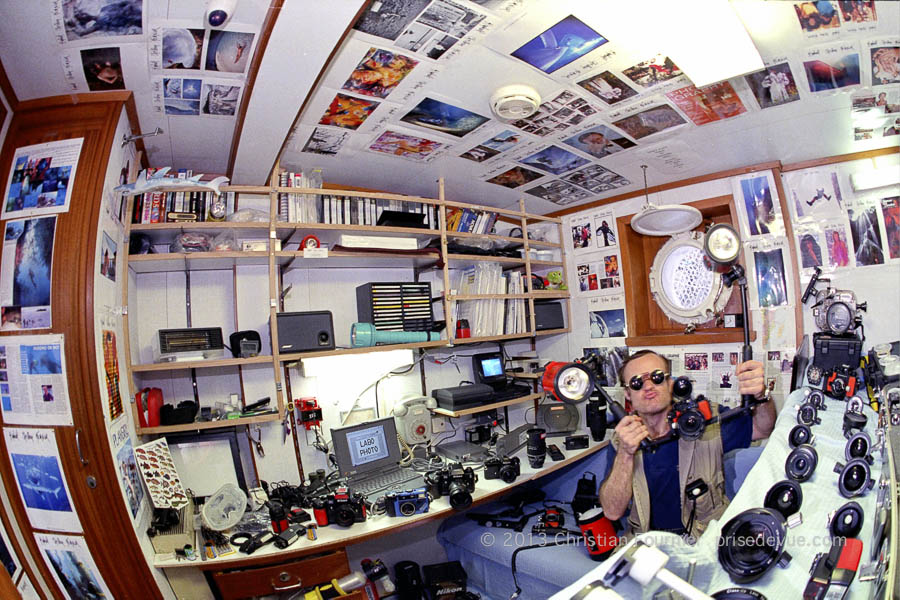 March 2017, in Madeira, thanks to João Carlos Nunes and Frédérique Gorsky for this incredible dive in the aquarium.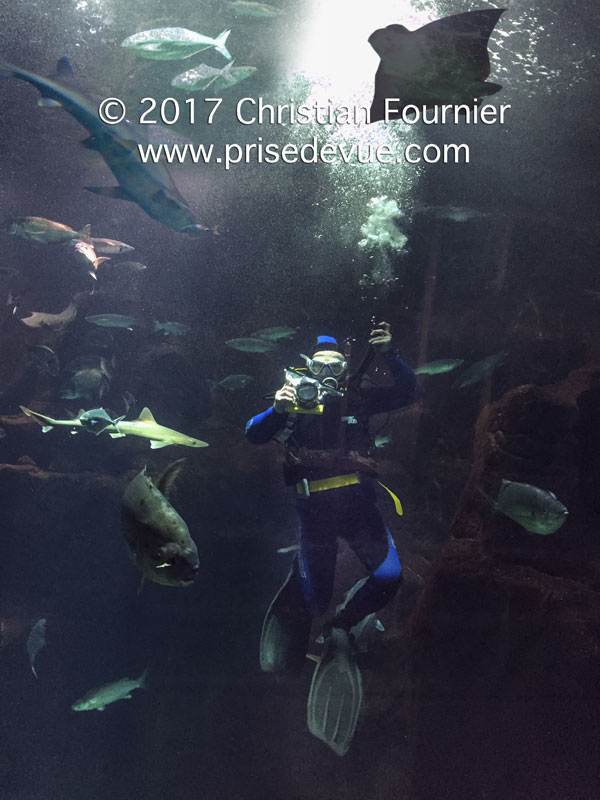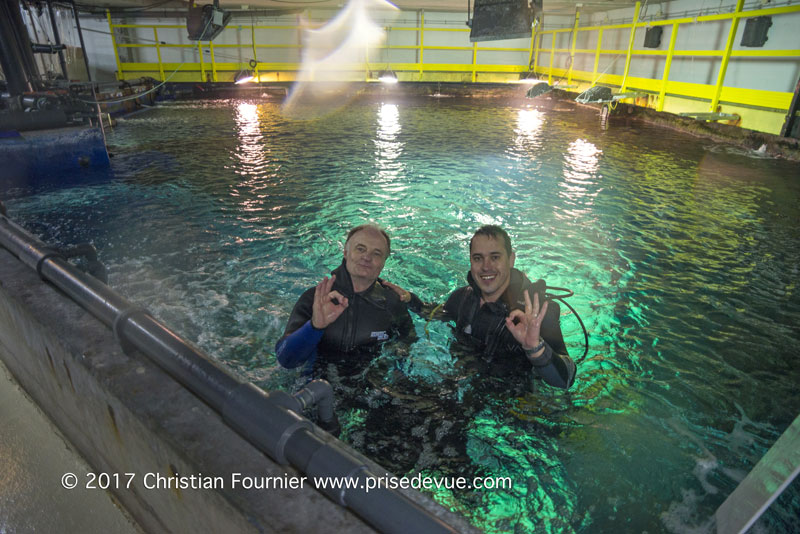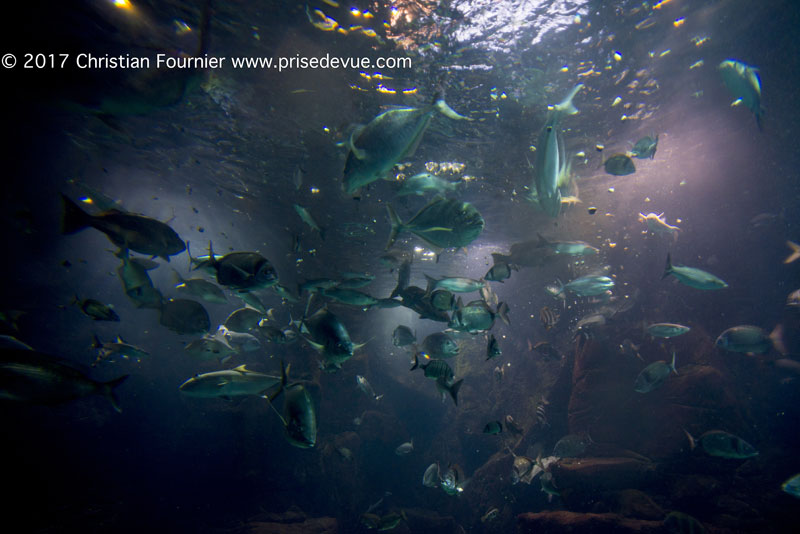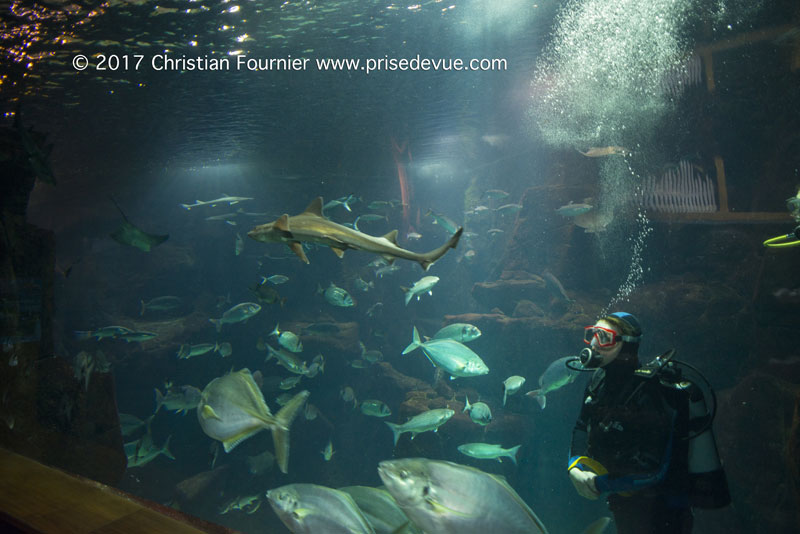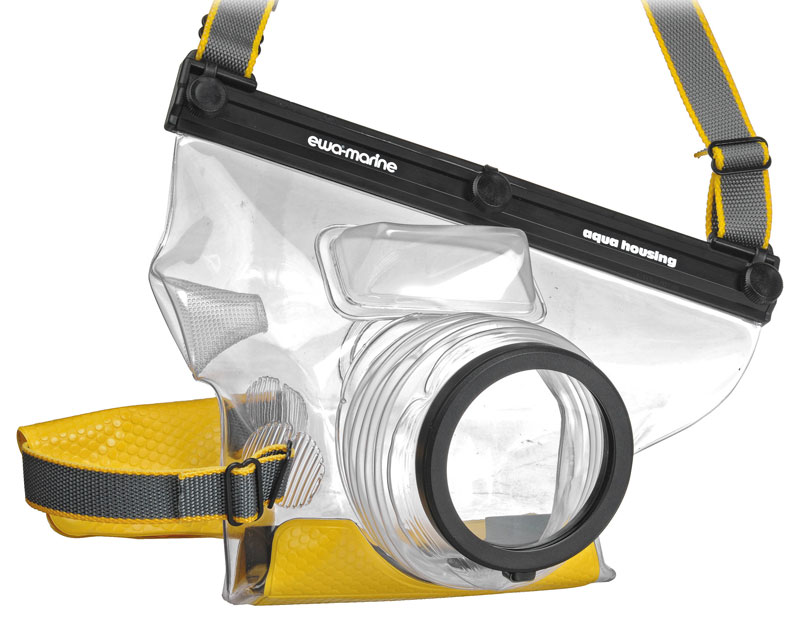 The 'Ewa-marine' case is a marvel for shallow dives.
Le 11 Août 2019 : En piscine avec Natasha Milady De Winter et Frédérique Gorsky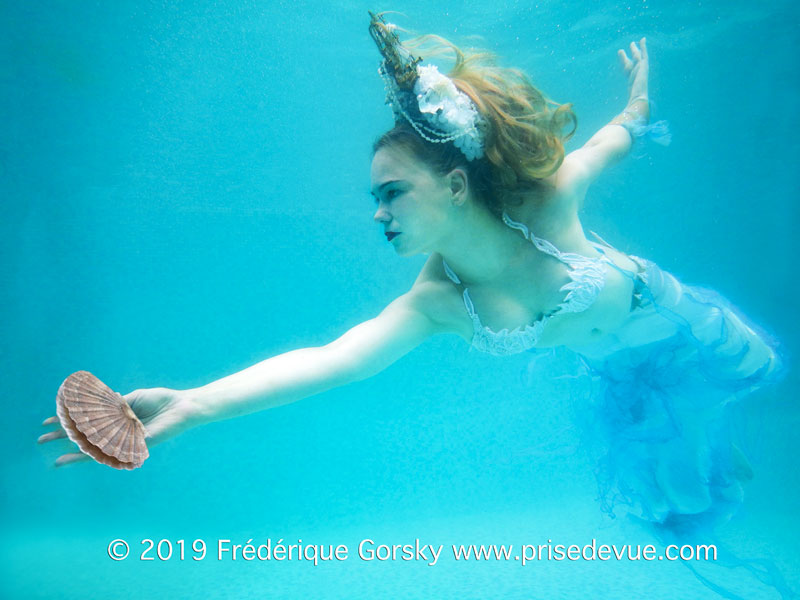 Notez bien : Photos de Frédérique Gorsky.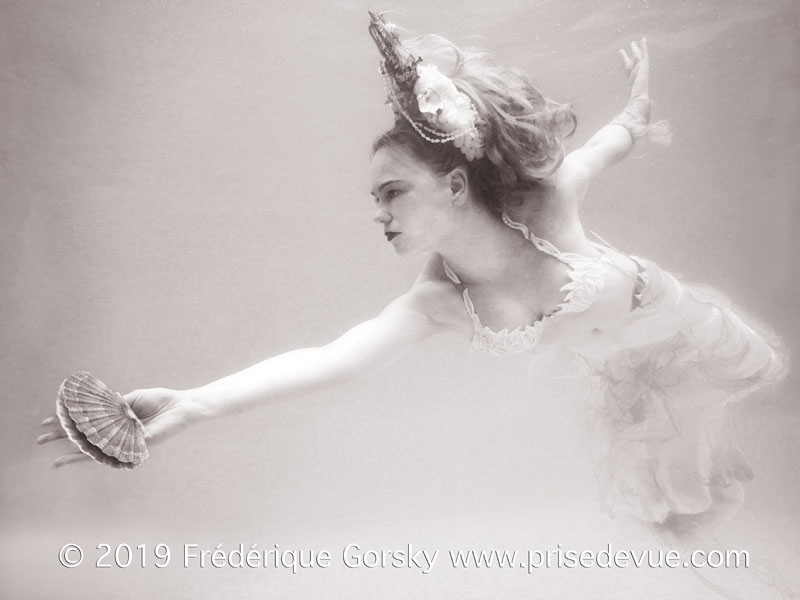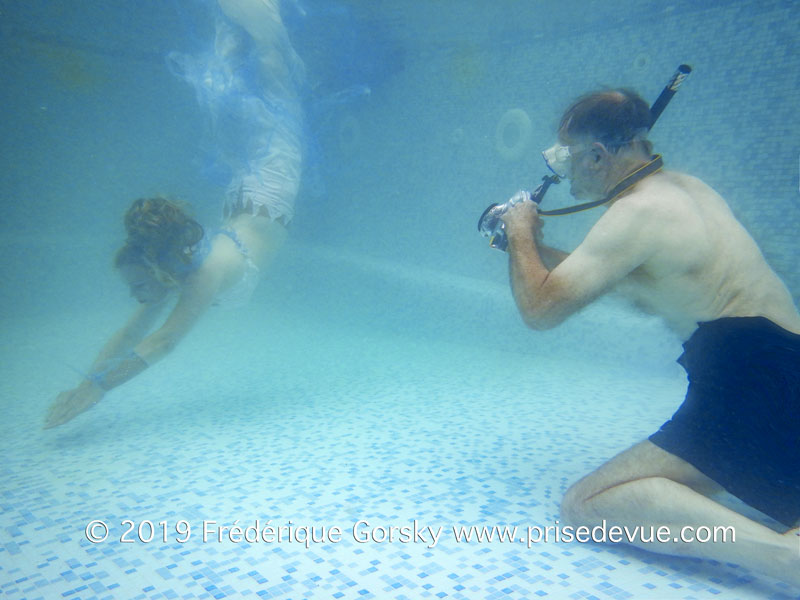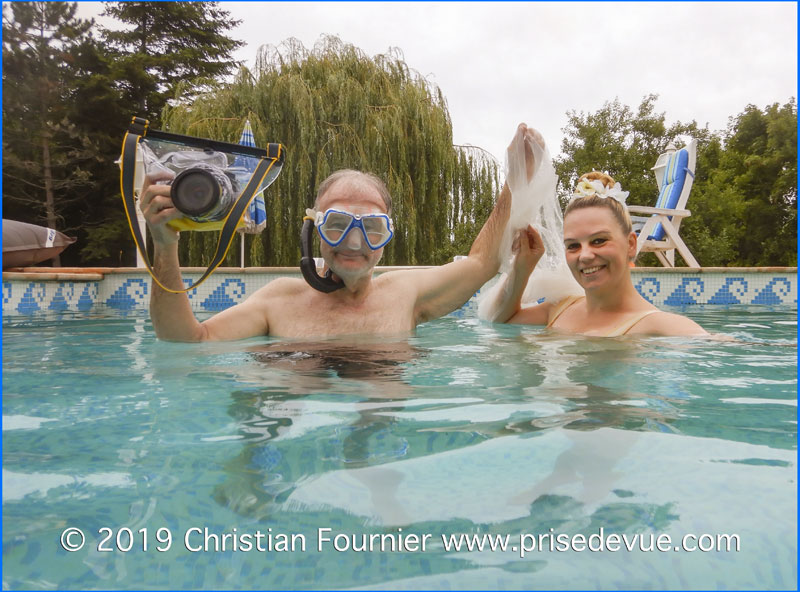 Le 15 Septembre 2019 : Piscine avec Frédérique Gorsky et Natasha Milady De Winter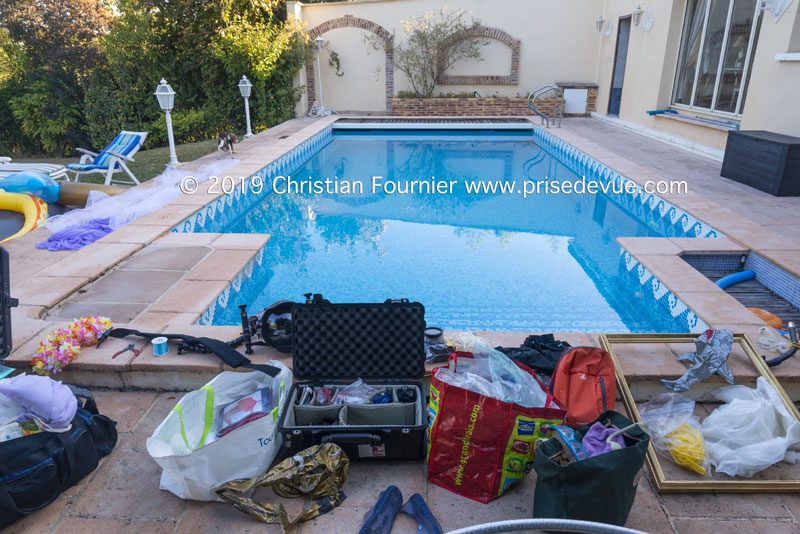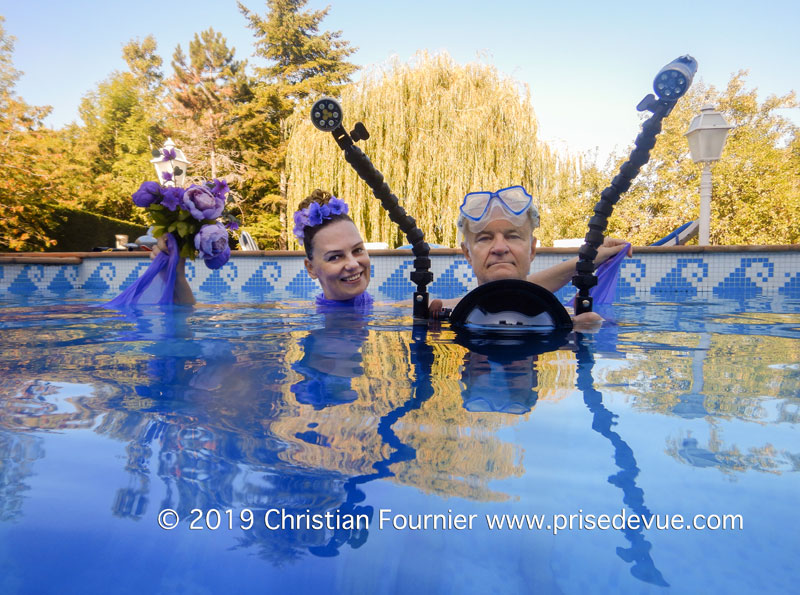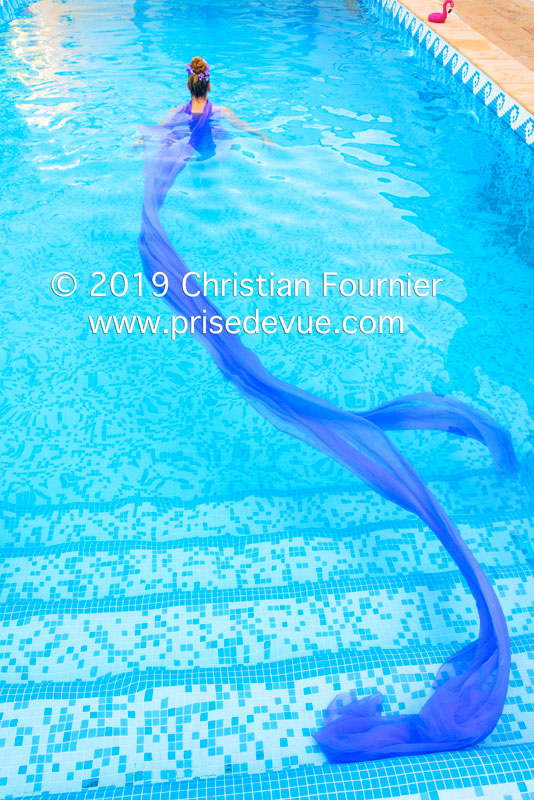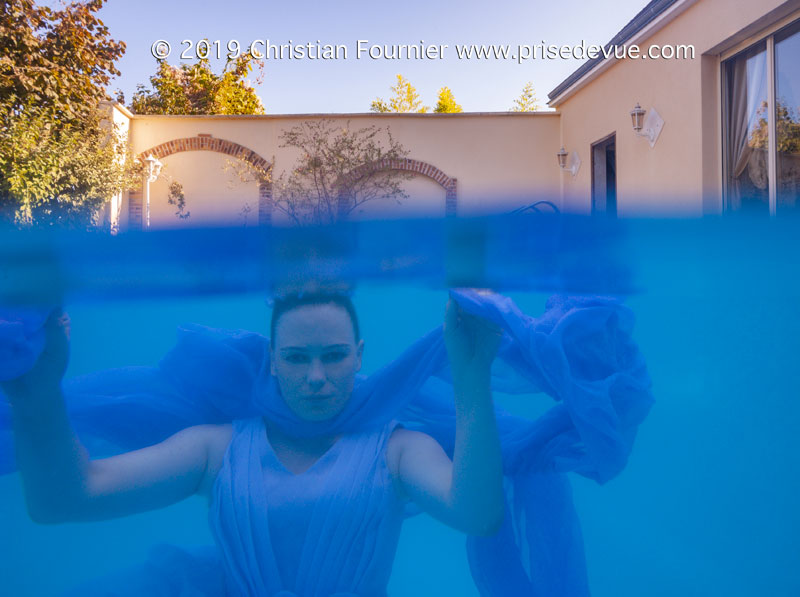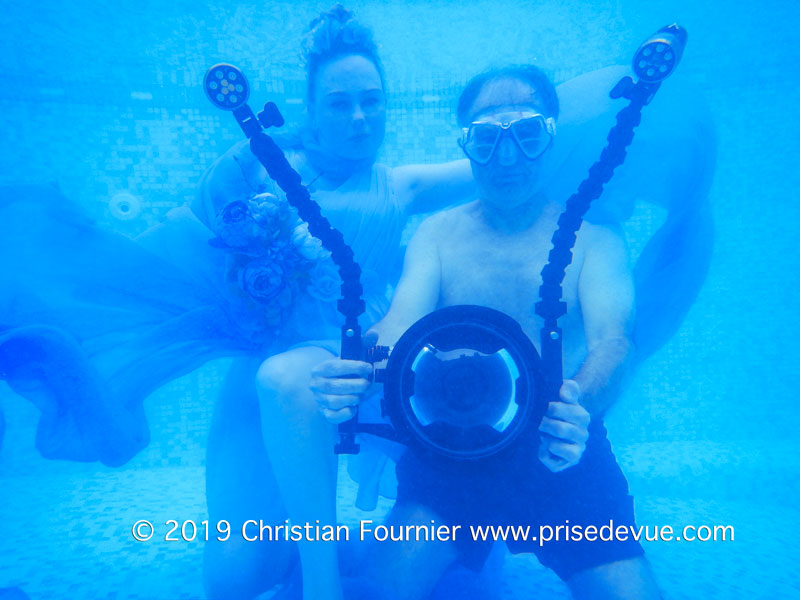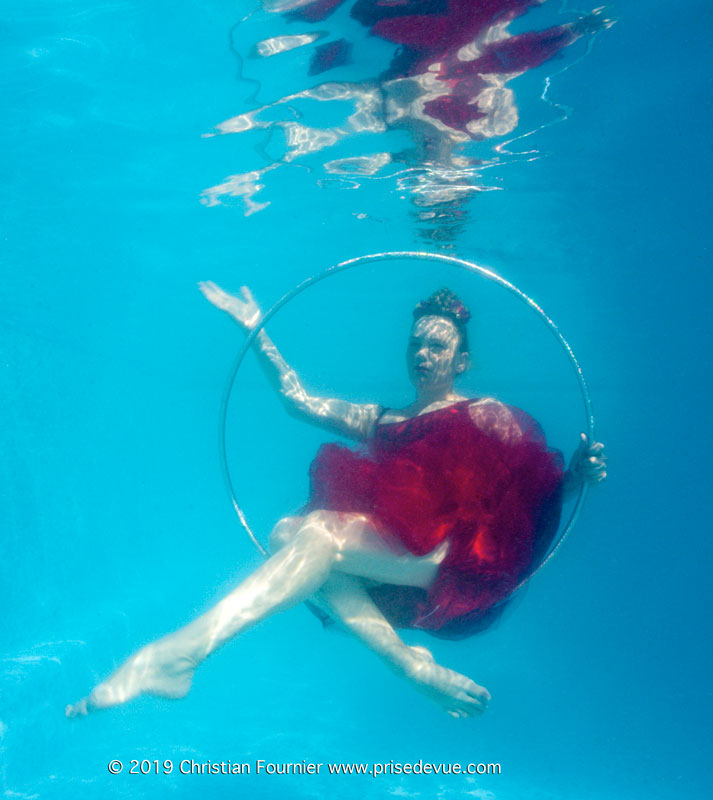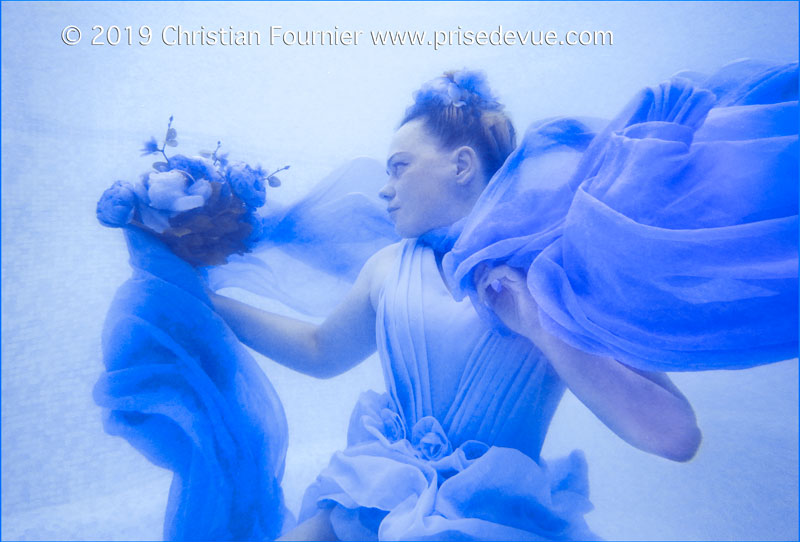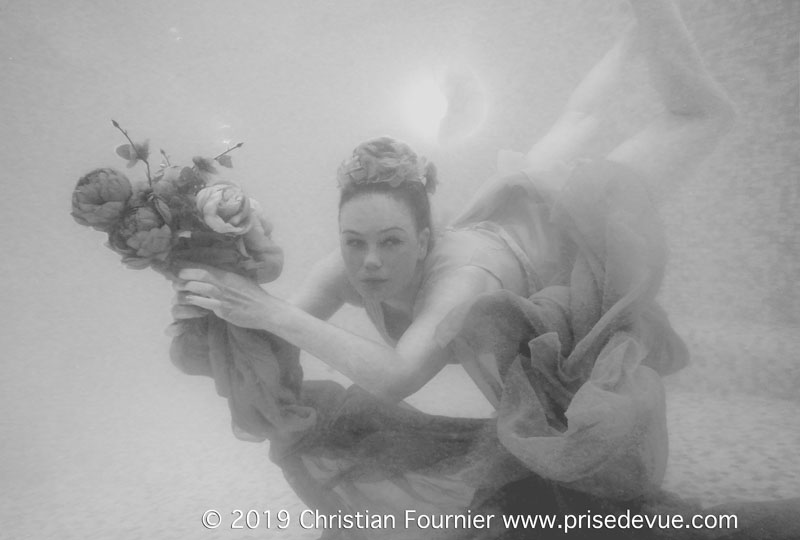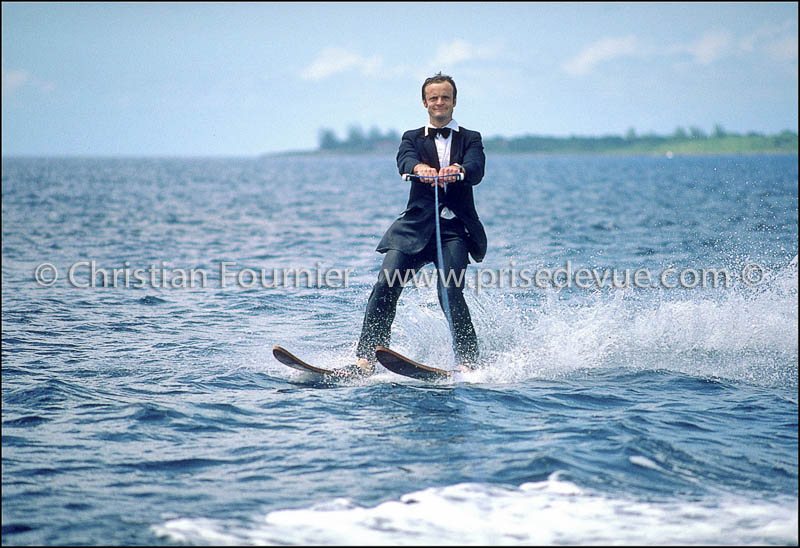 Miami, thanks Barrie Moss for this photo.

I showed my photos of myself and Barrie Moss water-skiing with our tuxedos to the casino staff and managed to convince them into an amazing scuba shot.
Jonathan Hall : "Karen Hall, my wife, is standing to the right. The taller of the two girls with the blondish curly hair is her friend Sue is standing on the left.
This casino scuba shot was on the Bermuda Star back in 1984.
I remember working with you for a short time on the Stardancer and you were a great chap to work with.
Then we met again on the Ocean Pearl out of Hong Kong in 1991.
It looks like you have had a fantastic career in photography.
I remember you were always doing great shoots while you were on the ships.
I mainly do video production these days.
I am not very good at keeping in touch with shipmates."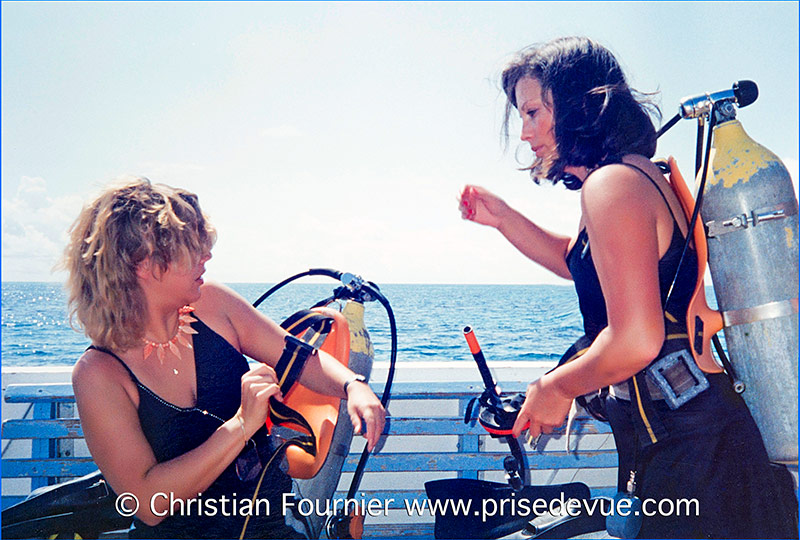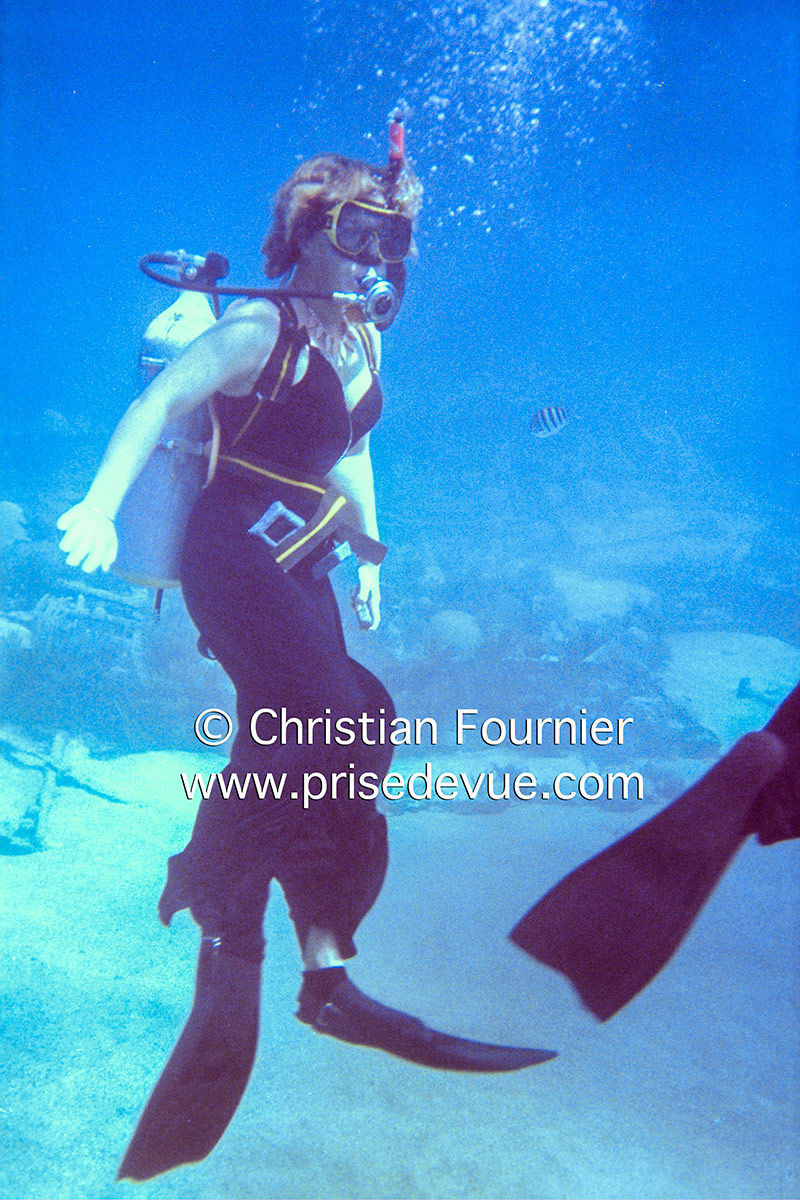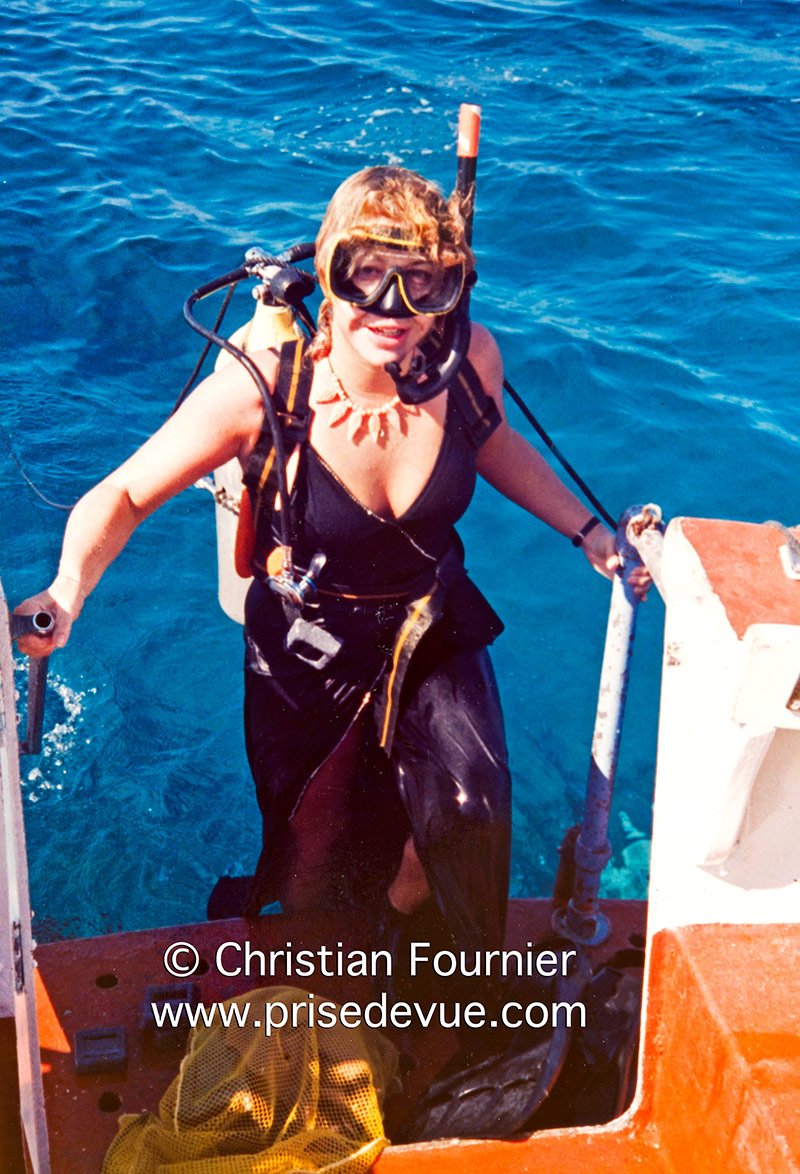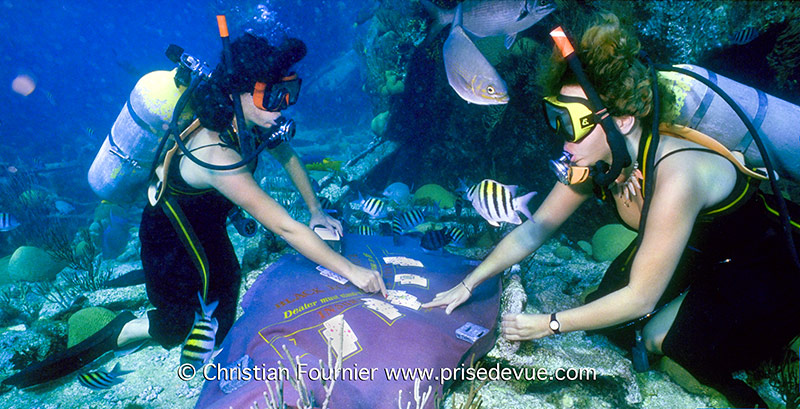 14 mars 2011 : Alexandra, Anne-Sophie et Pauline en piscine privée en Belgique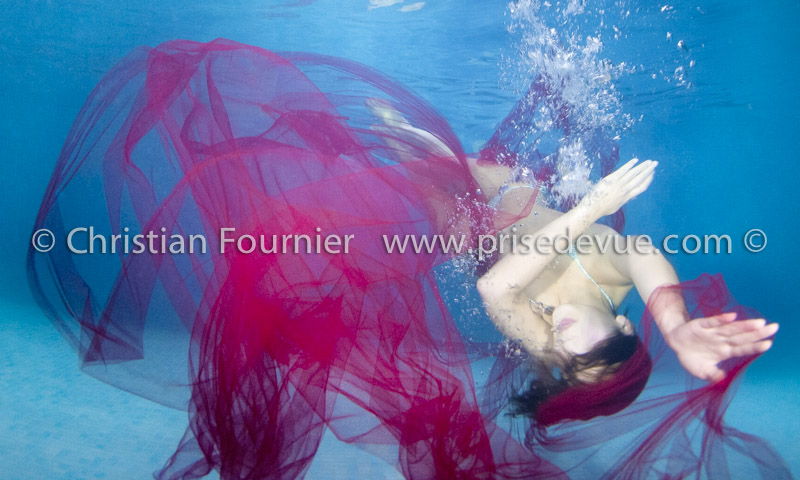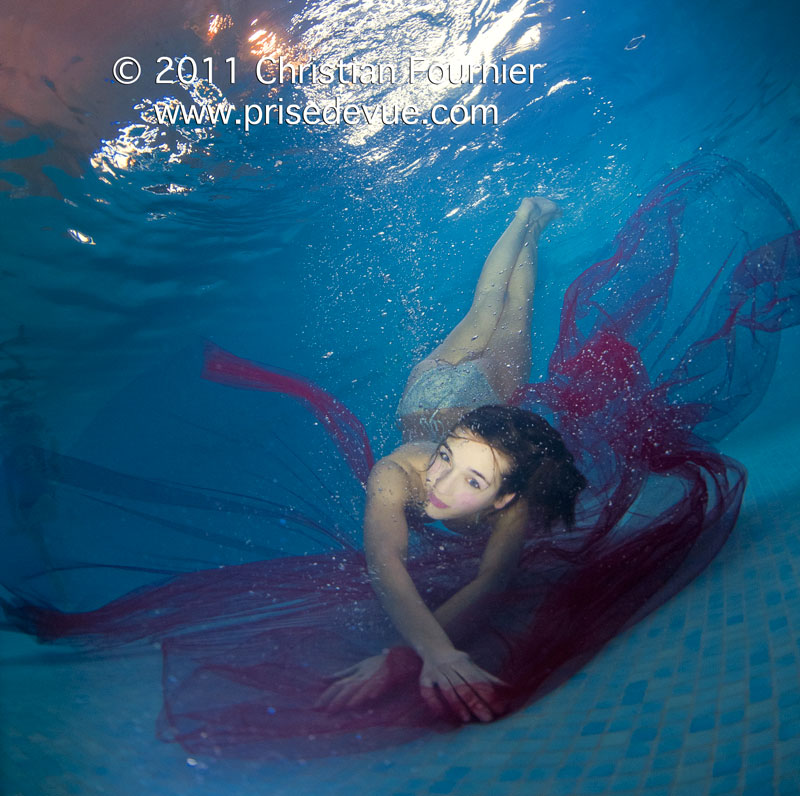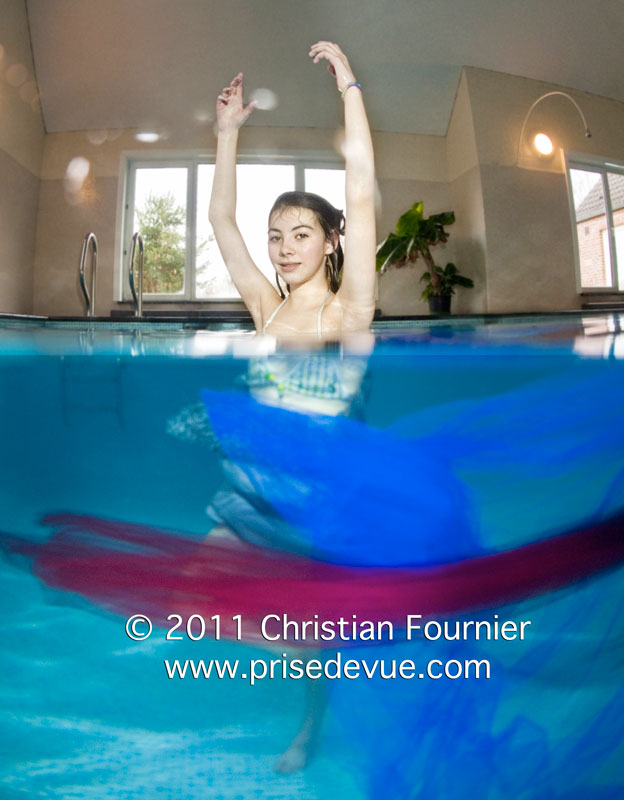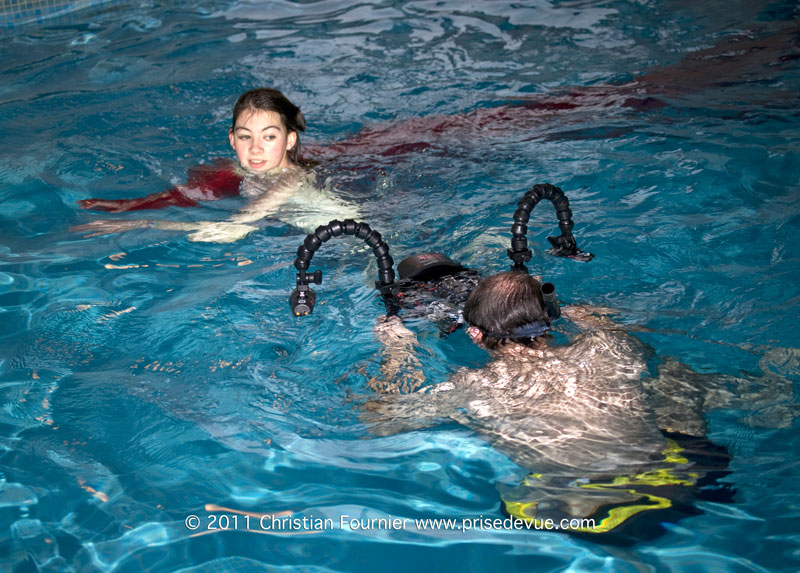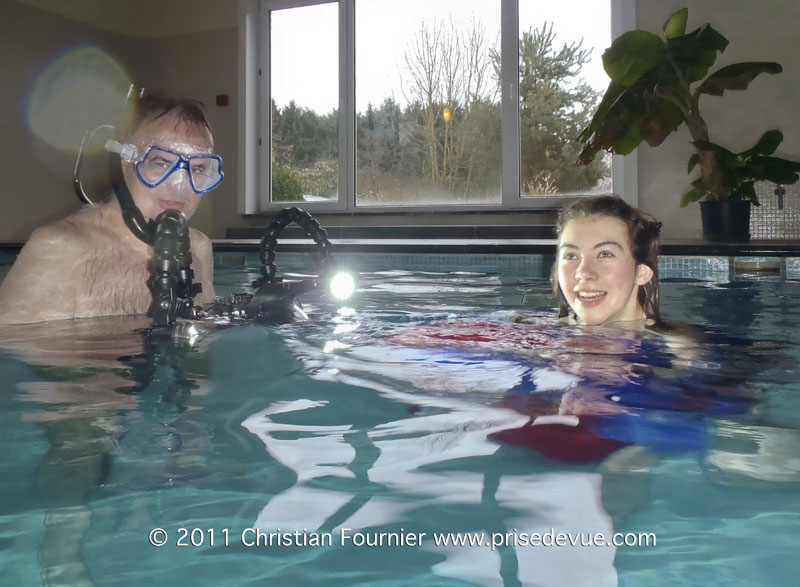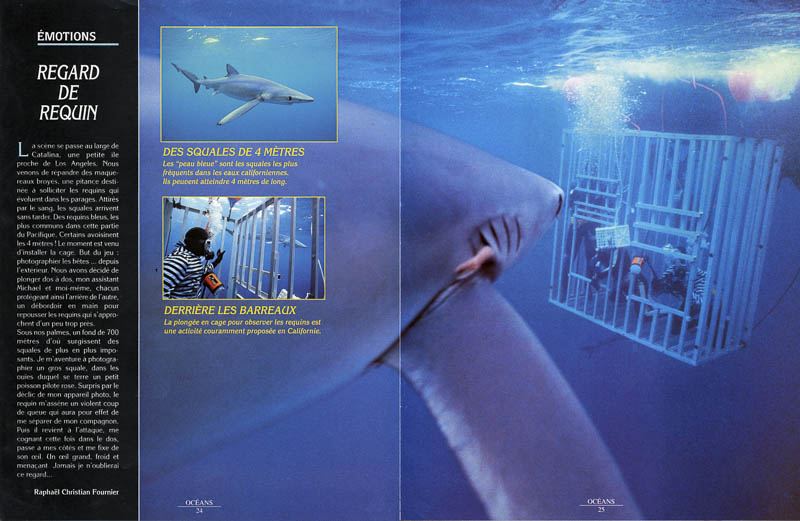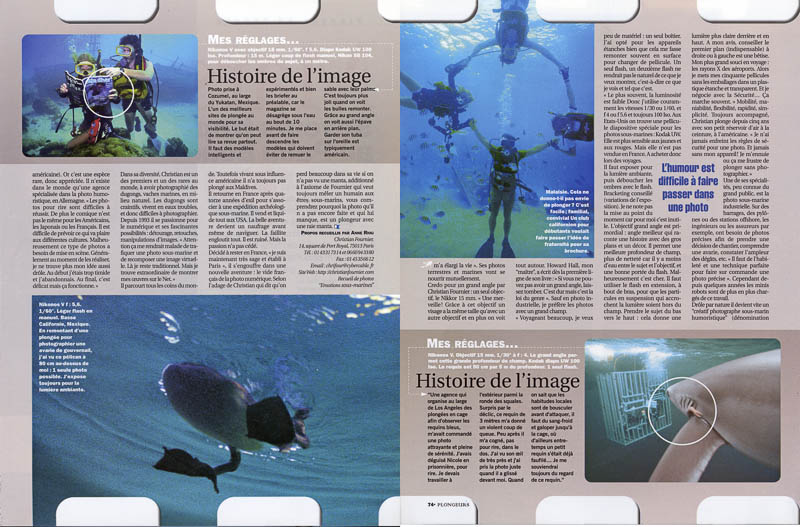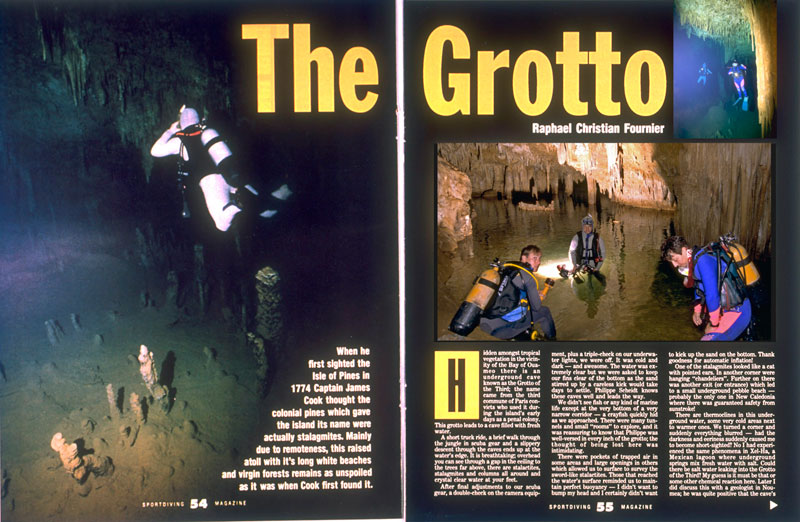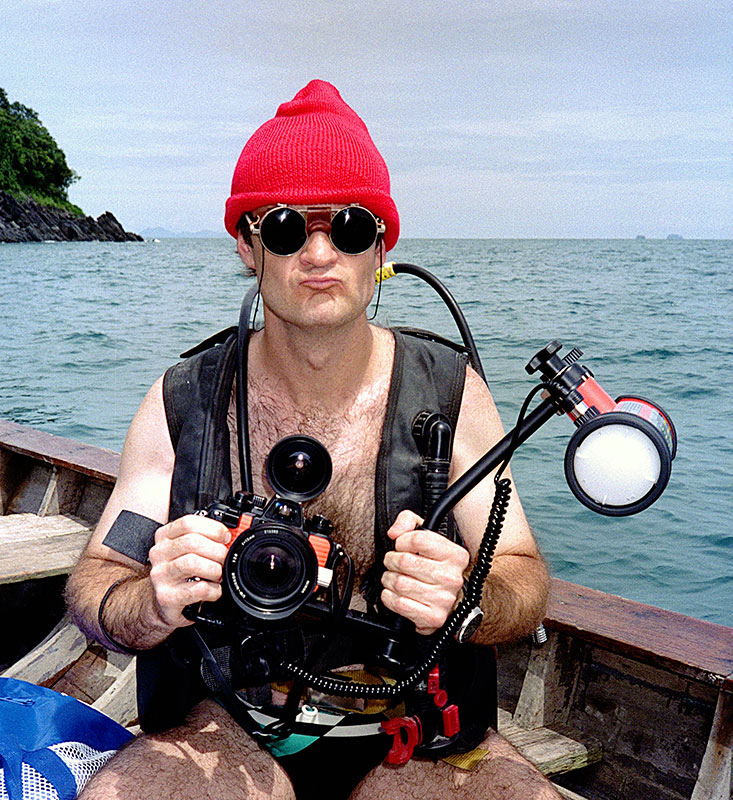 My little homage to Jacques, he was a great man after all.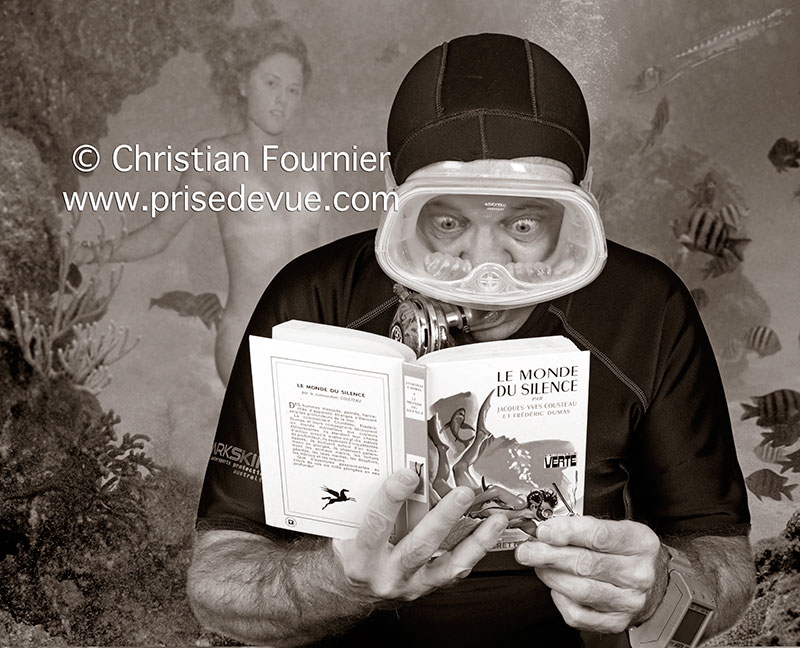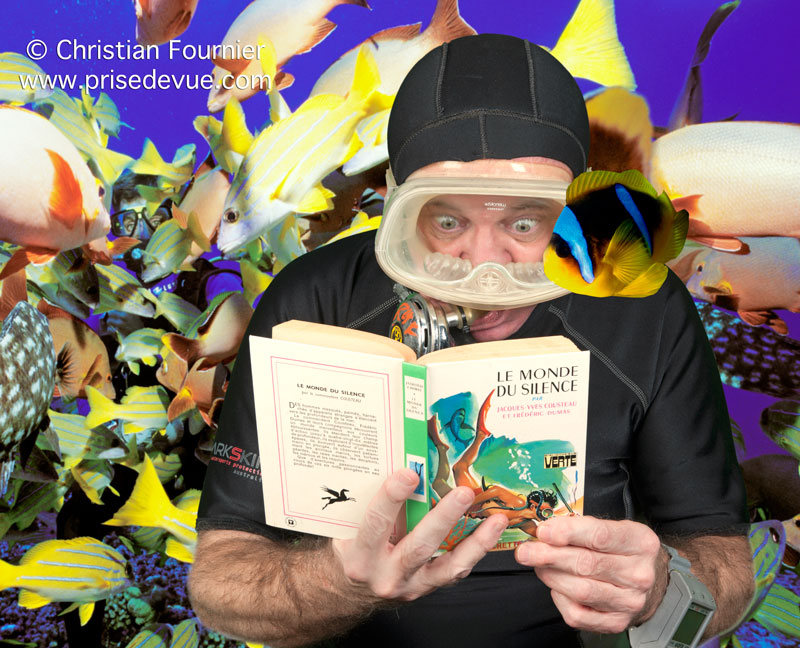 Guess which is this wreck I photographed in 2004 rotting away in La Rochelle France in complete indifference? I searched in Google today and there is no news what happened to her. She was the dream of my youth. What a shame!.

I photographed La Calypso sadly rusting away in the La Rochelle port in 2004. What a shame! They should have sunk her in a nice spot and made it into a diving site.

La Calypso est le célèbre navire océanographique du commandant Cousteau, avec lequel celui-ci fit de l'exploration scientifique maritime du 24 novembre 1951 jusqu'en janvier 1996 et voyagea, avec son équipe, sur toutes les mers et océans du globe.
La Calypso était à l'origine un dragueur de mines à coque en bois. Après la Seconde Guerre mondiale, elle assura un service de ferry entre Malte et l'île de Gozo et fut rebaptisée du nom de la nymphe Calypso, dont l'île mythologique d'Ogygia était associée à Gozo.
Le milliardaire irlandais et ancien député Thomas Loel Guinness acheta la Calypso en 1950, au travers de la Société anglo-française Auniac-Guinness3, et un de ses jumeaux pour la transformer en yacht de luxe. Cependant, il la loua à Cousteau qui cherchait un navire pour un franc symbolique par an. Celui-ci la fit transformer et aménager à Antibes en navire d'expédition et de base de soutien pour la plongée, tournage de films et pour la recherche océanographique.

Une barge poussée entra accidentellement en collision avec Calypso qui était à quai et la coula dans le port de Singapour en janvier 1996, un an avant la disparition de son célèbre commandant le 25 juin 1997.
Après le naufrage, il écrit : « Je veux que Calypso reste au service de la Science et de l'Éducation ». Elle fut renflouée et convoyée en France en catastrophe.
Après avoir passé un certain temps à flot dans le port autonome de Marseille, elle fut remorquée vers le bassin des chalutiers du Musée maritime de La Rochelle le 7 juin 1998, où après restauration elle devait accueillir une exposition.
Une longue série de mesures juridiques et autres retards a ensuite empêché tout début des travaux de restauration. À la fin de 2006, dans le bassin des chalutiers à La Rochelle, la plupart de l'équipement fut retiré de ses ponts supérieurs, et elle fut laissée ouverte aux éléments et aux vandales qui volèrent et dégradèrent le mobilier intérieur restant.
Le 11 octobre 2007, la Calypso quitte La Rochelle pour être remorquée vers le port de Concarneau afin d'être remise en état complètement. Le travail de restauration sur la Calypso s'est arrêté en février 2009 en raison d'un différend entre les chantiers Piriou et l'Équipe Cousteau.
Le navire est désormais relégué dans un hangar de la société.
L'Équipe Cousteau dépose en 2010 auprès du ministère de la Culture une demande pour que le bateau soit classé « patrimoine national », ce qui lui permettrait d'avoir accès à des fonds publics.

En 2012, le navire est classé « bateau d'intérêt patrimonial » par la fondation du patrimoine maritime et fluvial. Le 17 septembre 2013, une pétition demandant le classement de la Calypso au titre de « patrimoine national » est mise en ligne.


Depuis, au jour d'aujourd'hui, 27 novembre 2015, plus aucune nouvelle, rien dans les news, rien sur Internet. Qu'est -elle dvenue ?


Jacques-Yves Cousteau, né le 11 juin 1910 à Saint-André-de-Cubzac, en Gironde (France), et mort le 25 juin 1997 à Paris (France), est un officier de la Marine nationale française puis un explorateur océanographique.
Surnommé « le Commandant Cousteau », « JYC » ou encore « le Pacha », il est connu pour avoir perfectionné avec Émile Gagnan le principe du scaphandre autonome, ou détendeur, pierre fondatrice de la plongée sous-marine moderne.
Ses explorations sous-marines en tant que commandant de la Calypso, ainsi que ses films et documentaires télévisés ont permis au grand public de découvrir le monde de la mer et ses mystères.

Emotions sous – marines (Underwater Emotions) by Christian Fournier
As the book's title suggests, Emotion is the thread unifying this work. Emotion which, I hope, emanates from this album's photographs.
In 15 years of dives all around the world, I've taken a lot of photos, photos that are rare, touching, worrying, or mysterious. Here I present you with my favourites.
The whole conception of this book is built upon the beauty of the image.
In the back of the book you can find information, explanations, and anecdotes to help you better "experience" and understand the photos. The underwater world is one of magic, and exploring it is an experience rich in emotions.
I'd like to share these emotions with you. Enjoy them. Christian Fournier.

Some of my dives: France, Italy, Greece, Malta, The Red Sea (Hurghada, Safari on the edge of the desert and El Gouna), the Bermudas, the Bahamas (Nassau, Freeport, Eleutera, San Salvador), Cayman, Haiti, Santo Domingo, Puerto Rico, Antigua, the American and British Virgin Islands, Guadeloupe, St Martin, Martinique, Saint Lucia, Saint-Eustache, Barbados, Trinidad, Curacao, Mexico (Puerto Vallarta, Cabo, Mazatlán, Acapulco, Cozumel, Playa del Carmen, Cancun, the Sea of Cortez), Florida (Florida Keys, Clearwater, Tampa), Ohio (Lake Erie), Honduras (Roatan, San Blas), California (Los Angeles, Catalina, Monterey, San Francisco), Colombia (Malpelo), Hawaii, Canada (Vancouver Island), Alaska (Juneau, Ketchikan), Indonesia (Bali, Pulau Sepa), the Philippines, Malaysia (Sipadan, Kota Kinabalu, Borneo, Java, Sumatra), Thailand (Puket), China (Canton), Micronesia (Guam), Venezuela, Colombia, Amazonia, Vanuatu, New Caledonia, Polynesia, Madagascar, Whale sharks (Mexico), Under ice (Tignes, France), Bonaire (Dutch Caribbean), pit dives in Charenton and Villeneuve-la-Garenne (île de France)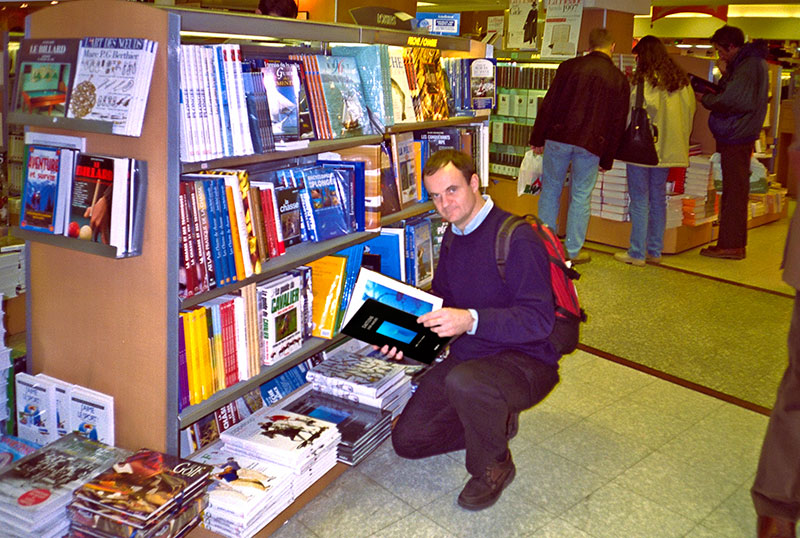 At the FNAC store. What a pleasure to see your book published! I recommend it to everyone!

View this book.
Quand mon livre "Émotions sous-marines est sorti, en 1996, j'ai dû faire des séances de dédicaces. Une fois, au musée de l'homme, j'étais assis à côté d'un autre auteur, Dr Jean-Louis Étienne. Il a eu plus de succès que moi, avec son livre "le marcheur du pôle."

J'ai revu Jean-Louis le 19 septembre 2019, lors d'une réunion Sogaris.


Jean-Louis Étienne, né le 9 décembre 1946 à Vielmur-sur-Agout dans le Tarn, est un médecin et explorateur français. Il est connu pour ses expéditions en Arctique, il a été le premier homme à atteindre le pôle Nord en solitaire en 1986, et en Antarctique, notamment la Transantarctica réalisée en 1989-1990.
Le 14 mai 1986, il est le premier homme à atteindre le pôle Nord en tirant lui-même son traîneau pendant 63 jours avec des ravitaillements. À cette époque le GPS et le téléphone Iridium n'existaient pas. Il s'est dirigé grâce au soleil et sa position était suivie par le Centre national d'études spatiales grâce à une balise Argos qui a confirmé son arrivée sur l'axe de rotation de la Terre, 89°993 N.
En 1989-90, il est co-leader avec l'Américain Will Steger de l'expédition internationale Transantarctica, la plus longue traversée de l'Antarctique à traîneau à chien, à laquelle ont pris part un Russe, un Chinois, un Japonais et un Anglais. Partis de l'extrémité de la Péninsule Antarctique le 25 juillet 1989, ils atteignent la base russe Mirny via le pôle Sud, 6 300 km, sept mois d'expédition.
1991-1996 : à bord de la goélette Antarctica (actuellement le Tara), il mène des expéditions scientifiques en Antarctique, au volcan Erebus puis un hivernage au Spitzberg pour préparer la dérive à travers l'océan Arctique.
Avril 2002-juillet 2002 : la Mission Banquise à bord du Polar Observer en dérive pendant trois mois au pôle Nord pour étudier le réchauffement climatique.
Janvier-avril 2005 : Expédition Clipperton sur l'île de Clipperton dans l'océan Pacifique pour établir un inventaire de la biodiversité de l'atoll français au large des côtes du Mexique, et par là même affirmer la souveraineté française sur l'île.
Avril 2007-mars 2008 : Total Pole Airship, une mission scientifique de mesure de l'épaisseur de la banquise de l'océan Arctique en dirigeable, via le pôle Nord géographique, dans le cadre de l'année polaire internationale. Le 22 janvier 2008, l'accident du dirigeable qui avait rompu ses amarres à la suite de fortes rafales de vent, contraint Jean-Louis Étienne à annoncer que l'expédition ne pourrait avoir lieu.
Avril 2010 : première traversée de l'océan Arctique en ballon rozière. Le décollage a lieu le 5 avril 2010 du Spitzberg, Jean-Louis Étienne se pose en Sibérie orientale après un vol en solitaire de 5 j 2 h 15 min et une distance parcourue de 3 160 km.
Projet : Polar Pod Expédition, une exploration de l'océan Austral, une immense étendue d'eau encore méconnue qui entoure le continent Antarctique. Il est considéré aujourd'hui comme le principal puits de carbone de la planète. Cette campagne se fera à bord du Polar Pod, une plateforme océanographique conçue pour dériver dans le Courant Circumpolaire Antarctique. D'après les simulations de Météo France et Mercator Océan, cette circumnavigation devrait durer trois ans. Propulsé par le courant et alimenté en énergie renouvelable, il s'agit de la première campagne océanographique « zéro émission ».
20 sept. 2017
- FUTURA PLANETE : Pensez-vous que ces violentes intempéries améliorent la prise de conscience du réchauffement climatique ?
- Jean-Louis Étienne : À Saint-Martin et Saint-Barthélemy, la conscience est bien là, mais chez nous ? On comprend mieux quand on est touché... Mon espoir est que cela puisse déstabiliser Donald Trump. Il est vrai que ce n'est pas facile d'expliquer le réchauffement climatique. C'est une donnée scientifique, ce n'est pas perceptible. Dire que la température globale s'est élevée de 0,5 ou 1 °C sur telle période, ce n'est pas très parlant.
Les conséquences, en revanche, deviennent tangibles. Les scientifiques s'expriment toujours avec beaucoup de prudence, bien sûr. Ce qui peut donner l'impression que, finalement, ils ne savent pas.
I'll take advantage of this space to add in some of my nautical experience, except sailing which is on page 25.

The Amazing and crazy raft trip from Mendenhall lake to the sea, with Barry Moss and Doug Plews.

Feet in the USA, by Christian Fournier.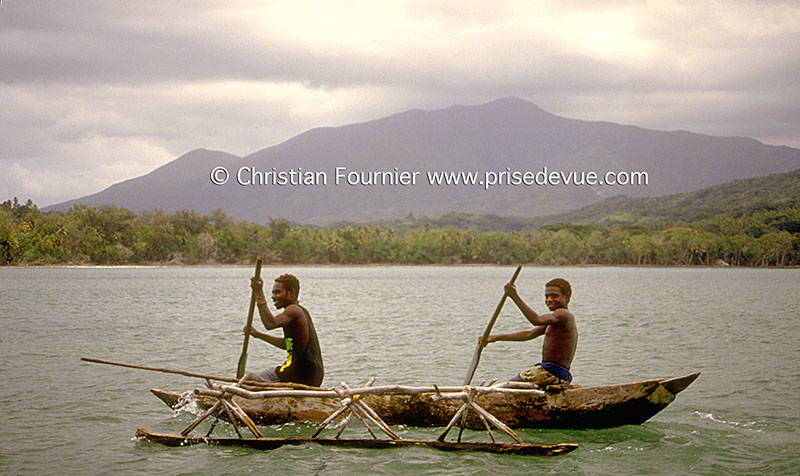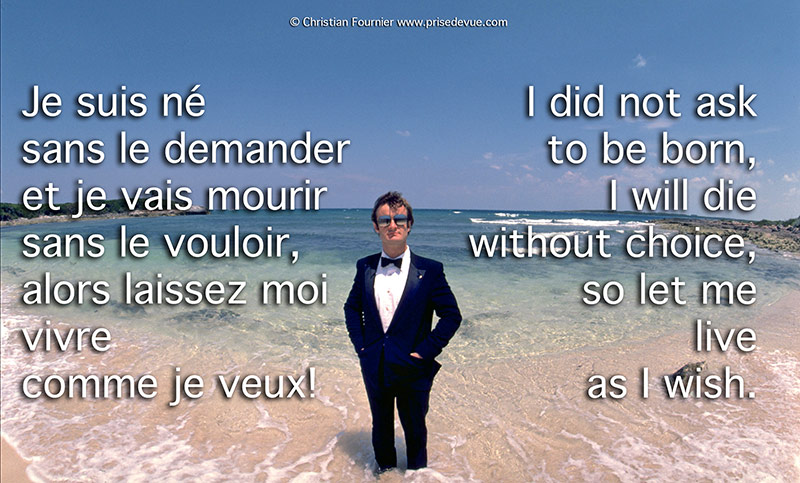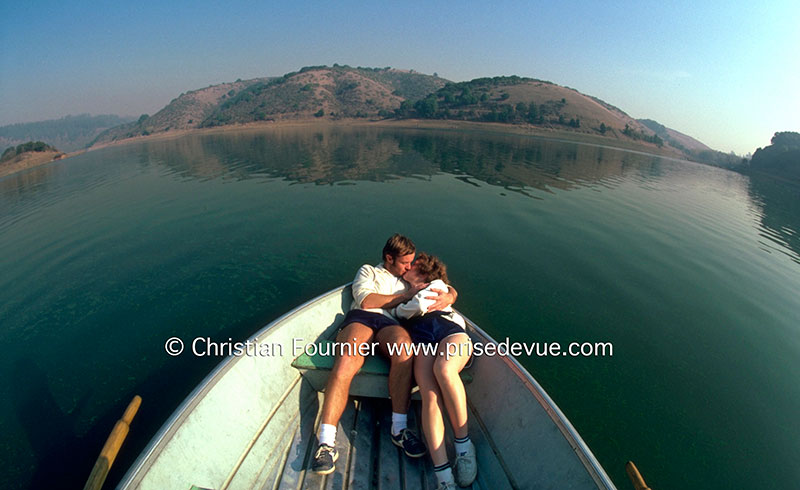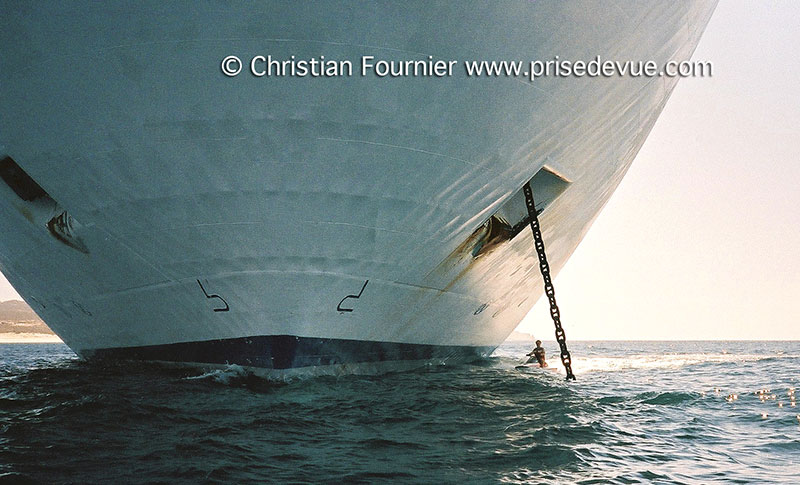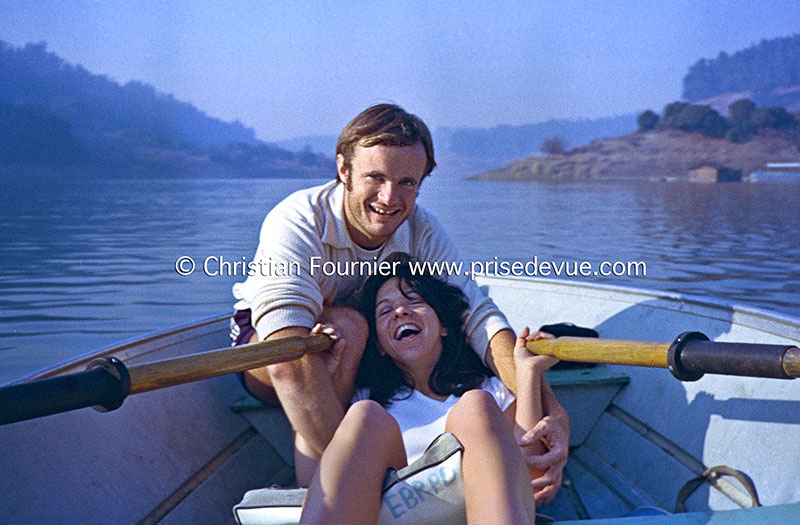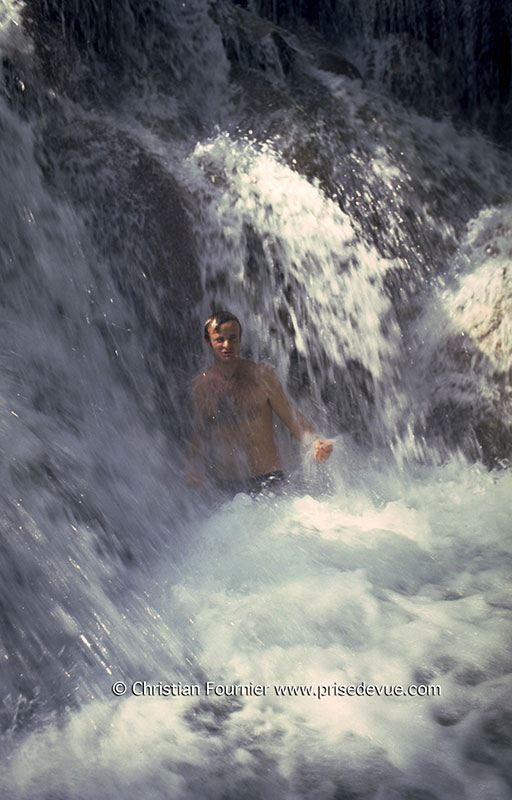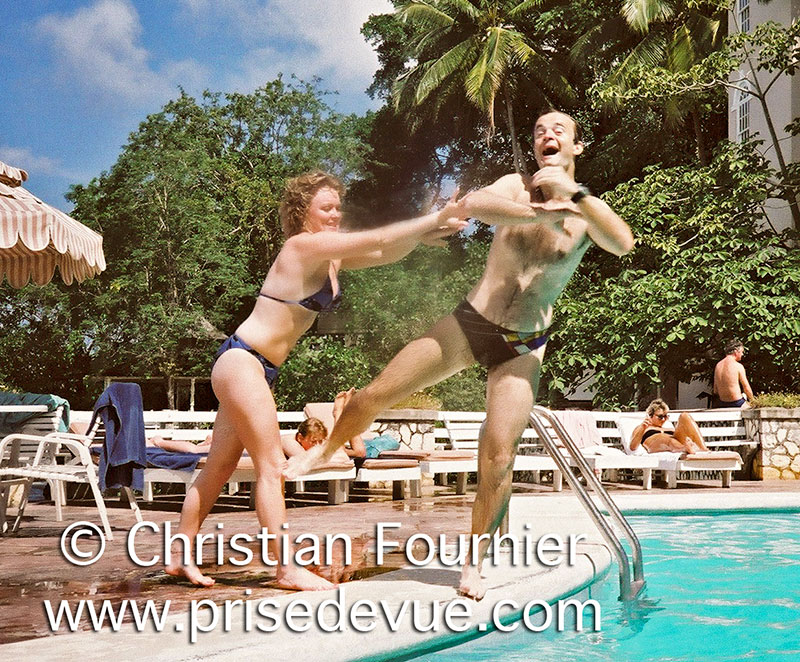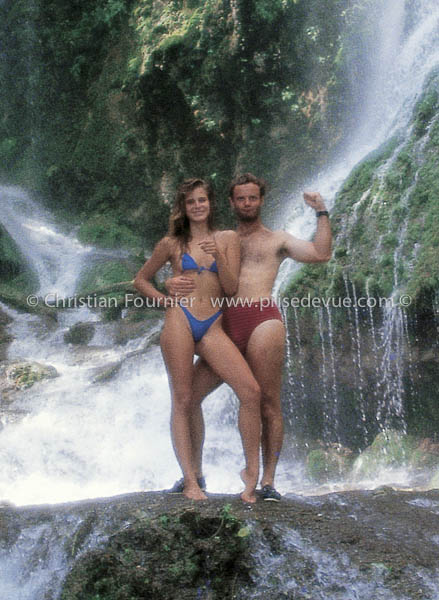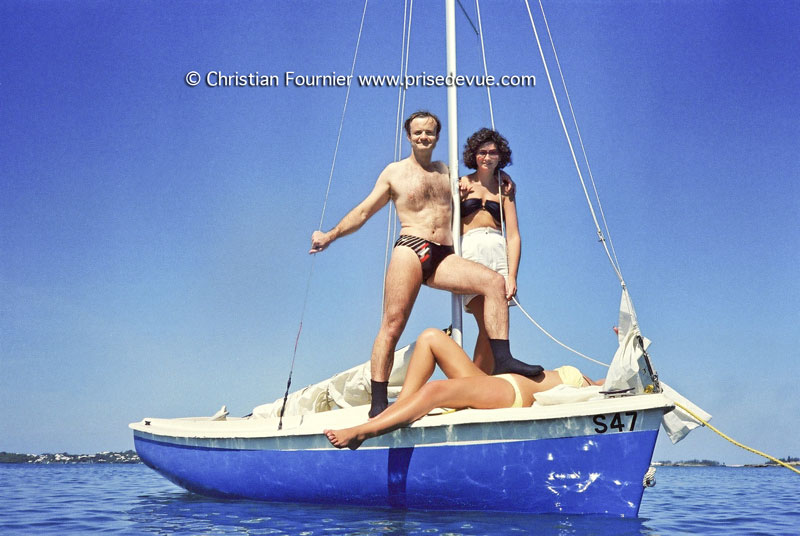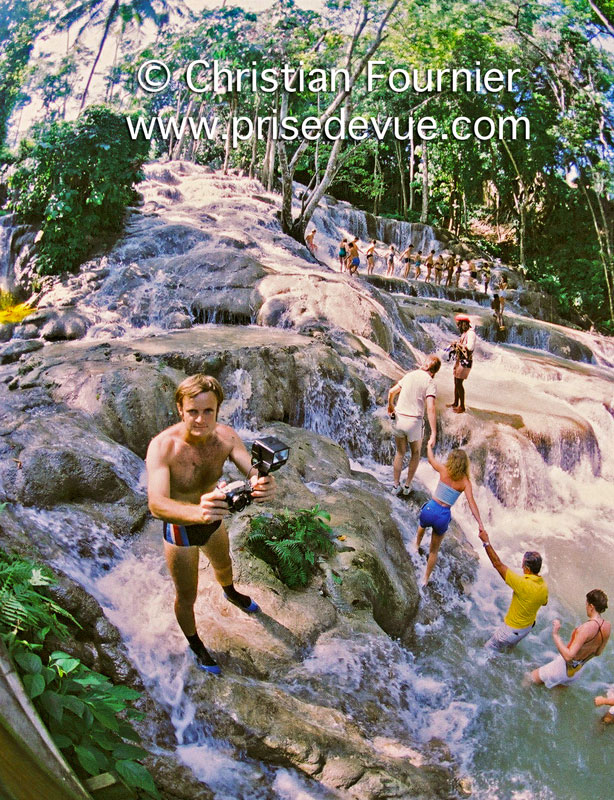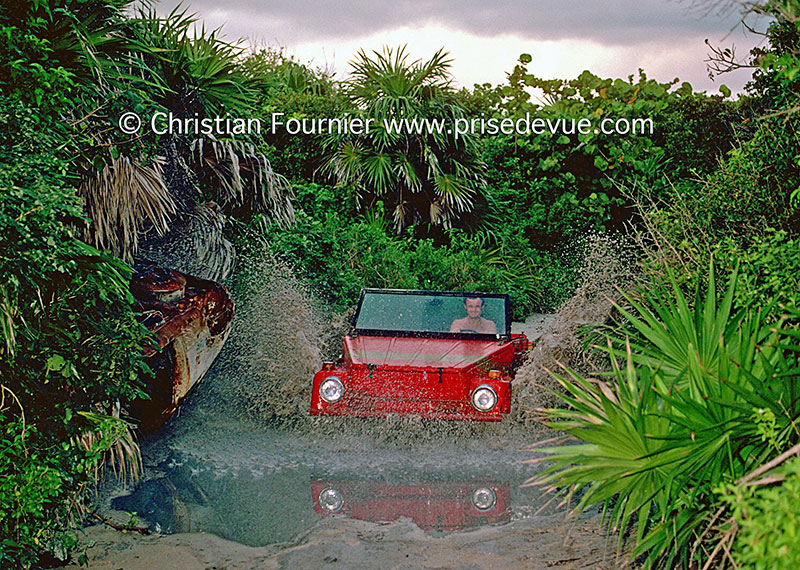 In the Mexican jungle, photo by Janet, after I explained everything! She did great. Thanks Janet.


Yes, I fell, obviously! I do my own stunts!
The Amazon rainforest, near Belem, at the mouth of the river.
For your information the piranha was already dead, and yes, the Amazon is huge.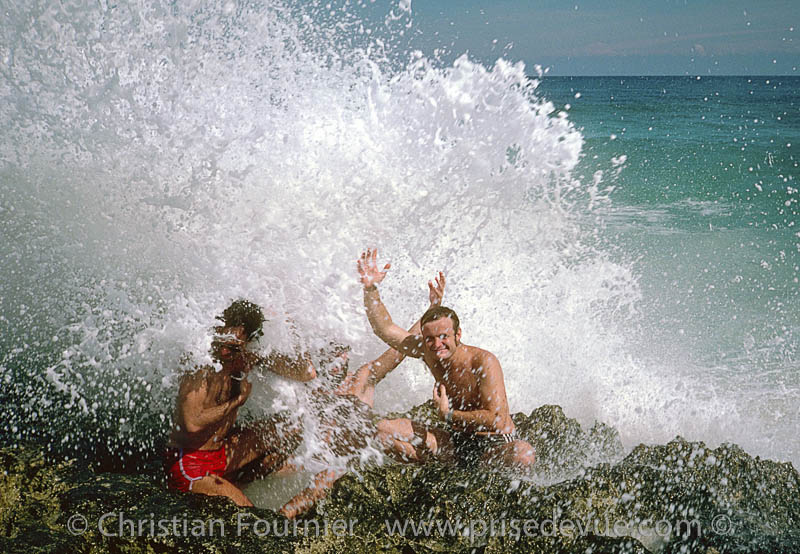 Three grown ups waiting for a big wave. One of them is Carlos Lopez

I don't think they would let us to this nowadays.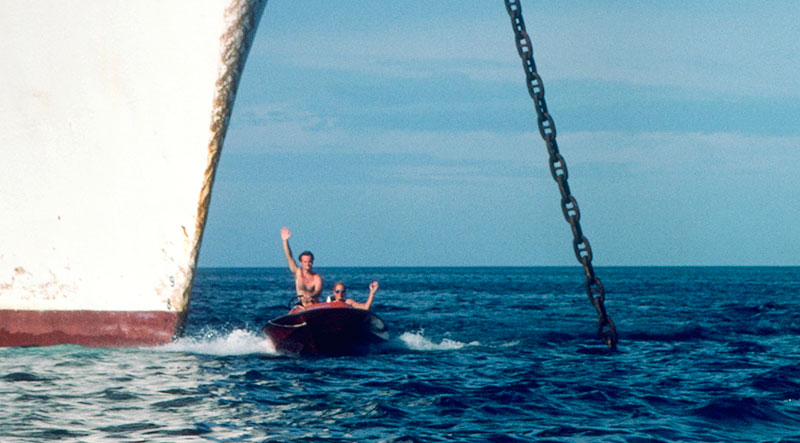 With John Cable.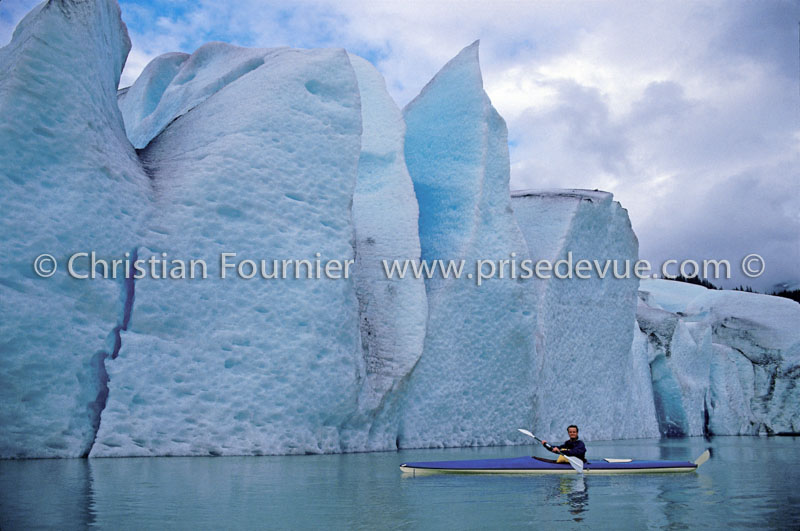 Your humble photographer and narrator.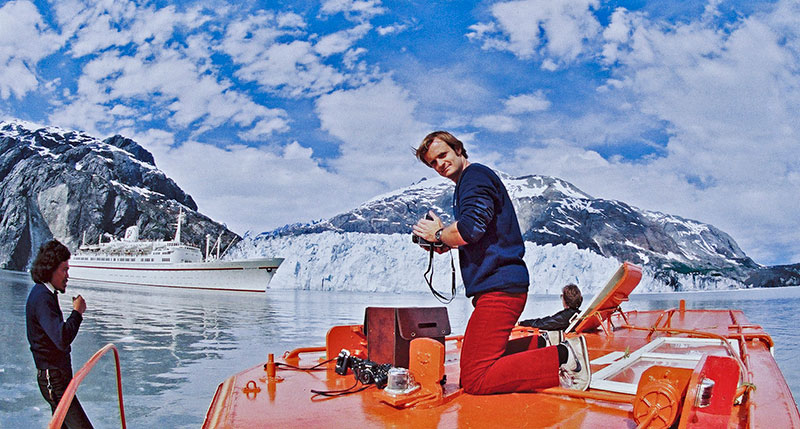 It feels amazing to be able to tell the captain over walkie-talkie to turn the prow towards me for a better view.
The photographer is a powerful man. The maritime company Paquet never paid me, because they went bankrupt.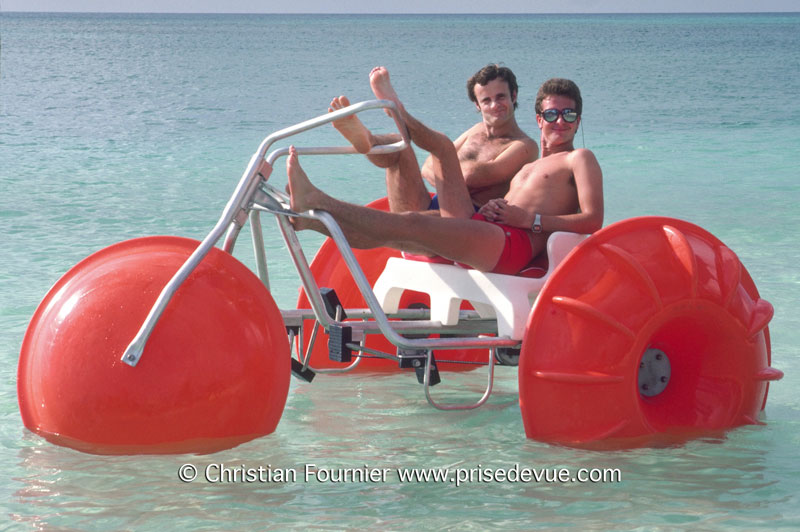 With Nicole at Mendenhall Glacier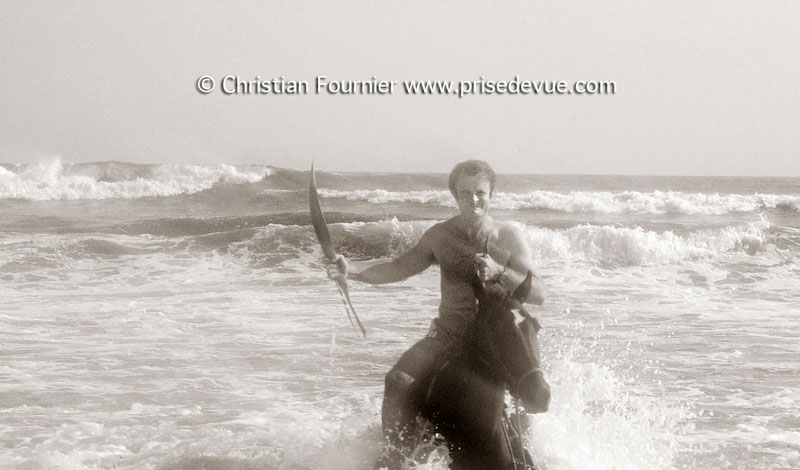 Whittier, Alaska
Passing the camera very carefully.


Swimming across a frozen lake.


The outcome of a challenge between Laurie and me. This magnificent lake presented itself to us on a detour while hiking from Juneau. We put our clothes on the shore to keep them dry, then we swam across the lake and ran back on the snow to warm back up. A deserted and immaculate lake, surrounded by ice, a beautiful girl. An unforgettable moment. Thank you Laurie.


COLD PLUNGE

© Texte and photos : © Raphaël Christian Fournier © All rights reserved ©

This strange orange object floating on the water is not a new breed of seal but a human being wearing a survival suit. These suits are mainly made for people like fishermen, who navigate on cold waters. In low temperature waters (less than 45 °F), one could not survive more than ten minutes without special equipment. Based on the principles of a dry suit, a survival suit will allow a person immersed in cold water to survive for several hours (this length of time depends on many factors such as the water and the outside temperatures, the resistance against cold of the person... )
However, unlike dry suits, these suits are not designed for diving purposes but for survival only. They are about 1/4 inch thick. Boots and gloves are attached for better protection, as well as a hood. A front zipper closes the suit up to the chin, the front seal and a piece of neoprene placed over the mouth and the nose provide a relative waterproofing. Buoyancy is achieved by two different ways. As mentioned above, the survival suit is made out of neoprene rubber that contains millions of tiny insulating cells filled with air, making the suit very buoyant. In addition, a balloon-like ring attached to the suit under the arms can be inflated by mouth using a hose included in the suit. Apart from buoyancy, this ring provides a support to the neck and allows the person to float without effort, head out of water.
Thermal insulation is not achieved, as commonly thought, by the suit itself, but by the air trapped in the suit : this air is warmed by the body and provides an effective insulation. Unfortunately, in cold water, the heat loss is high and the human body must continually compensate for this loss. At a certain point, it becomes impossible for the body to keep up and the body temperature drops ; eventually, the person will die from hypothermia. Hopefully, rescuers will be there before this happens. The color orange of the suit has not been chosen for fashion reasons but because this is the color the most easily detectable on the sea.
These pictures were taken in Tracy Arm (Alaska) during a safety drill, demonstrating the efficiency of the suits. Six volunteers jumped from a lifeboat into the ice cold water of Sawyer glacier, under the indifferent eyes of harbor seals. After some paddling around, these special bathers were given a flare used to draw attention. Wet or even immersed, these flares continue to glow with a bright orange "flame" signaling the position to the rescuers.
This drill has been conducted every week, for more than three years now, on board the M/V VIKING SERENADE, formerly M/V STARDANCER, during the Alaskan season, for the delight of the passengers. Many crew members are looking forward to this "icecapade", but the waiting list is very long and only six suits are available on board !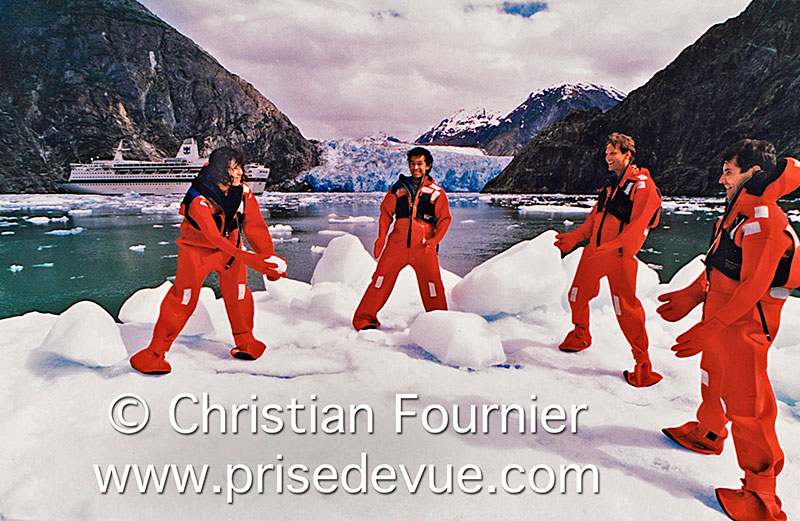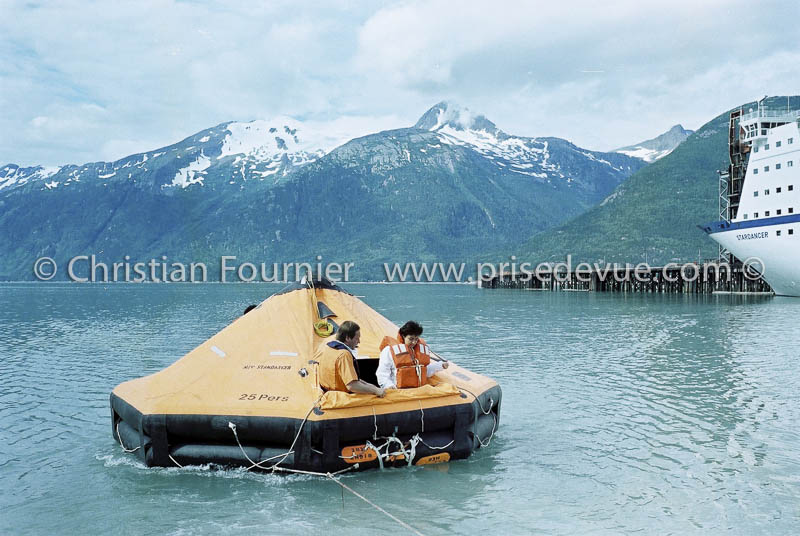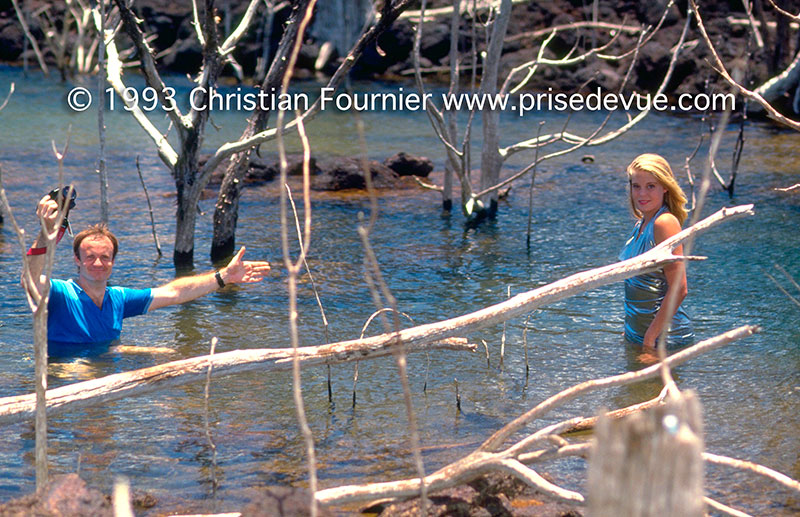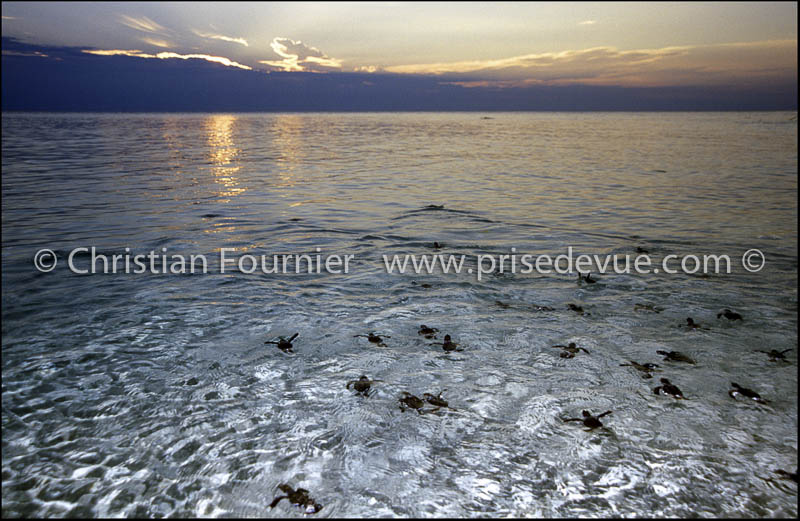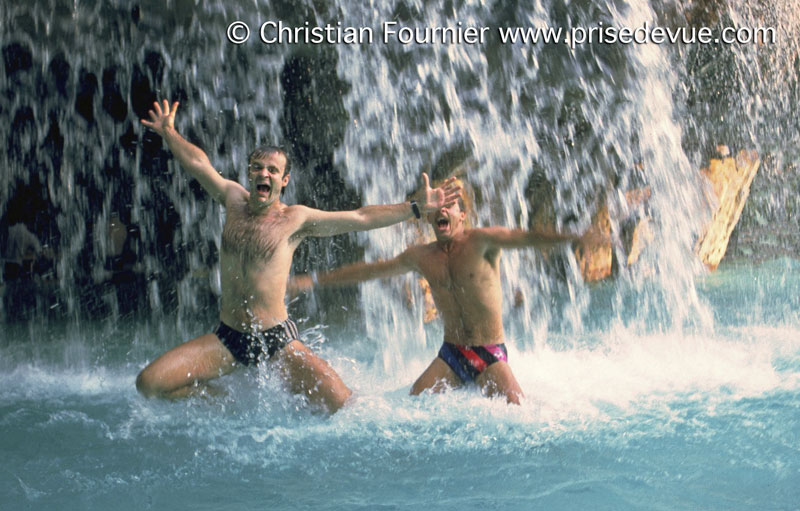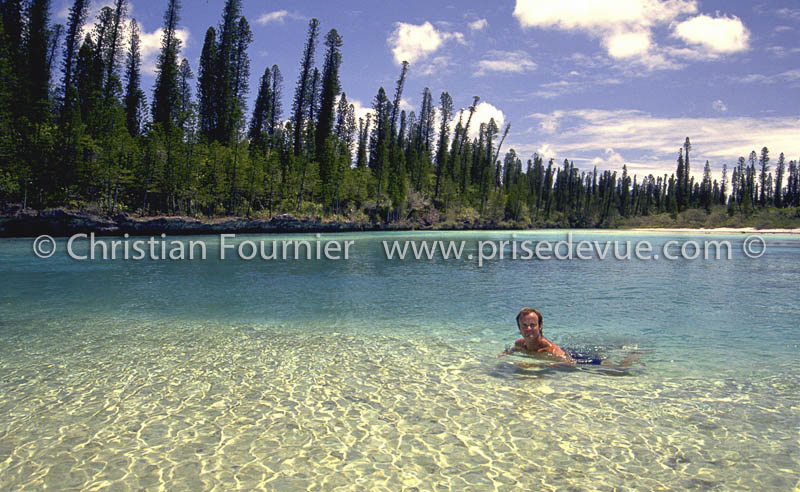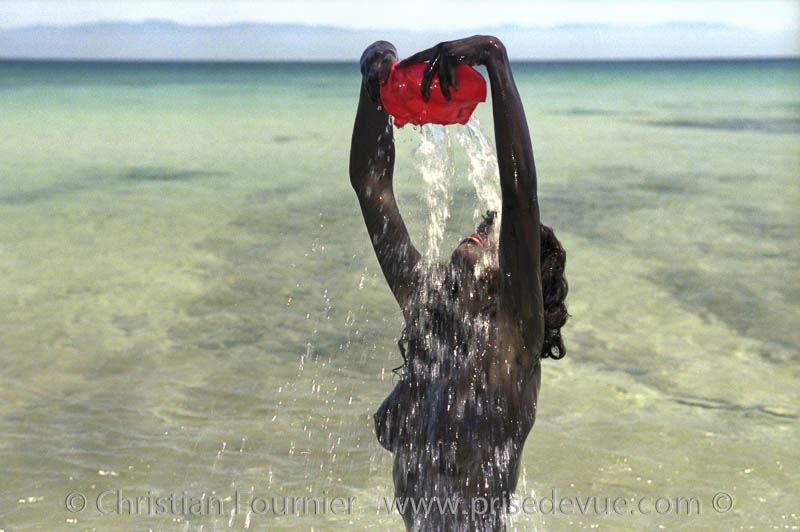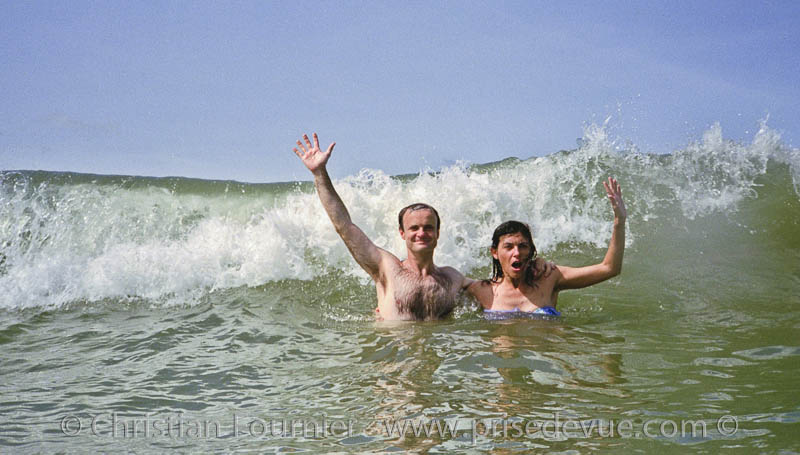 Yes, we were hit by the wave.
Glacier Bay, Alaska

In the Philippines, with Marianne Chevara (on the left) who now lives in Germany.
The other girl Katy is an adorable dancer, whose expert legs served as stunt doubles for Jennifer Beals' in the 1983 film Flash Dance.


Bali


Pagsanjan Falls, Philippines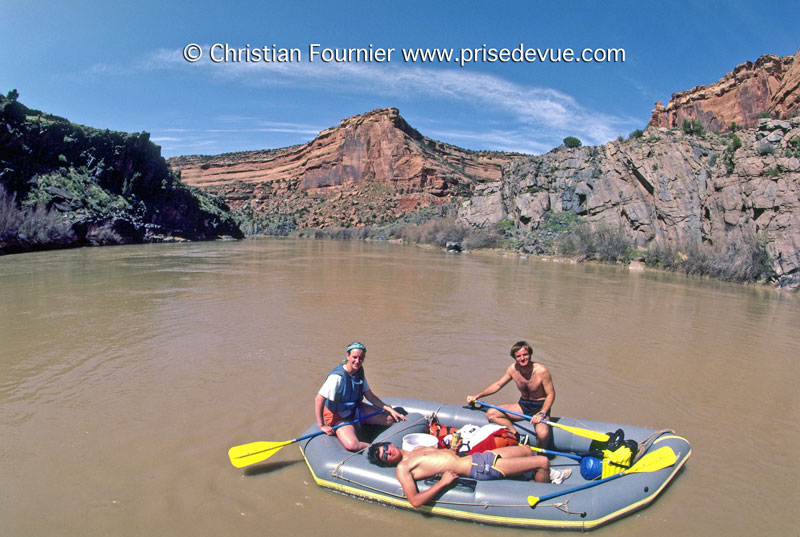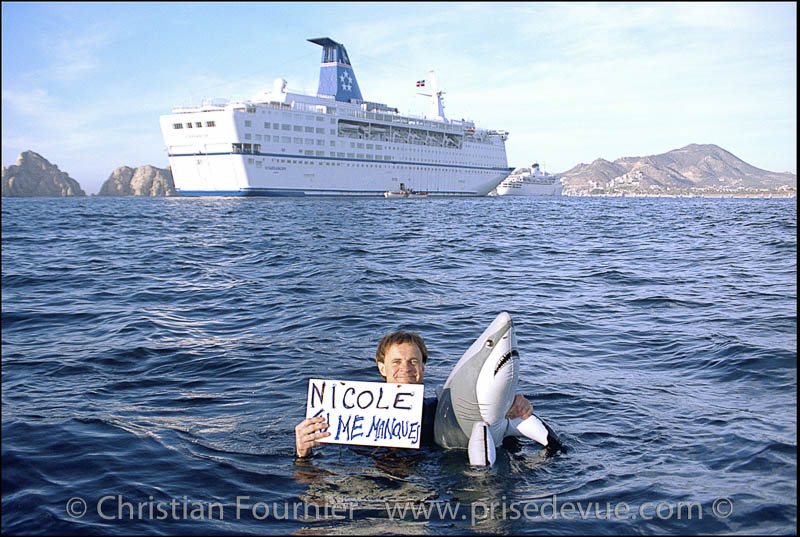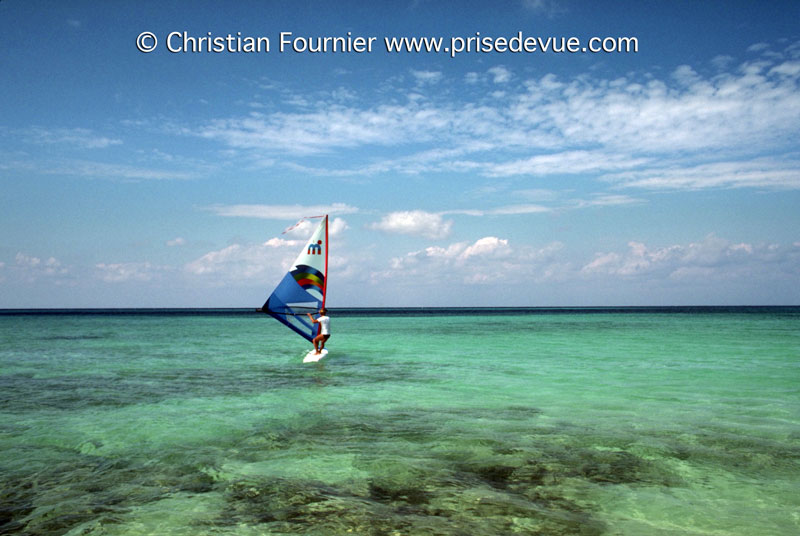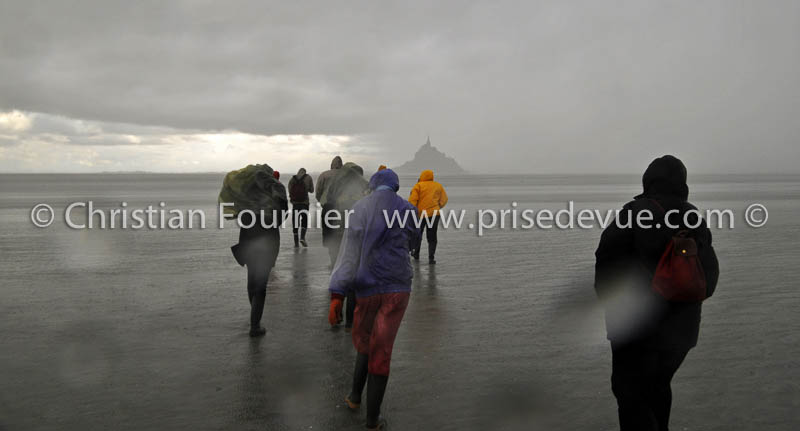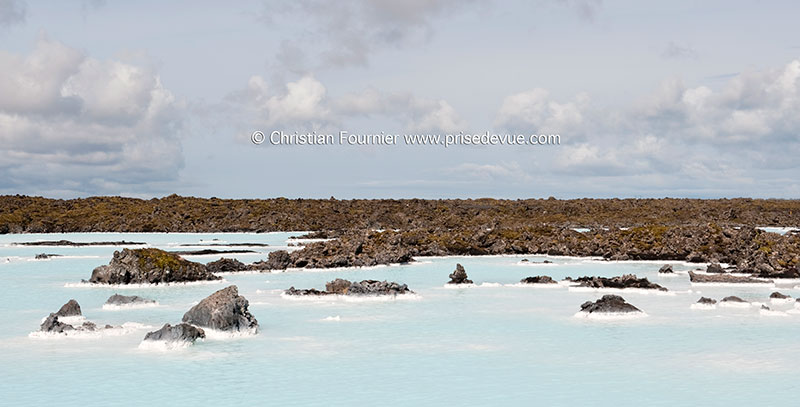 The Blue Lagoon in Iceland.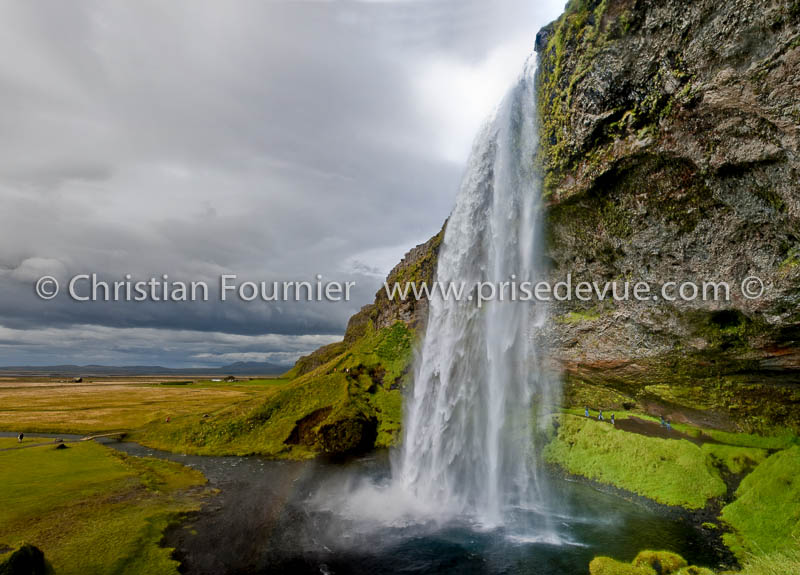 Costa Rica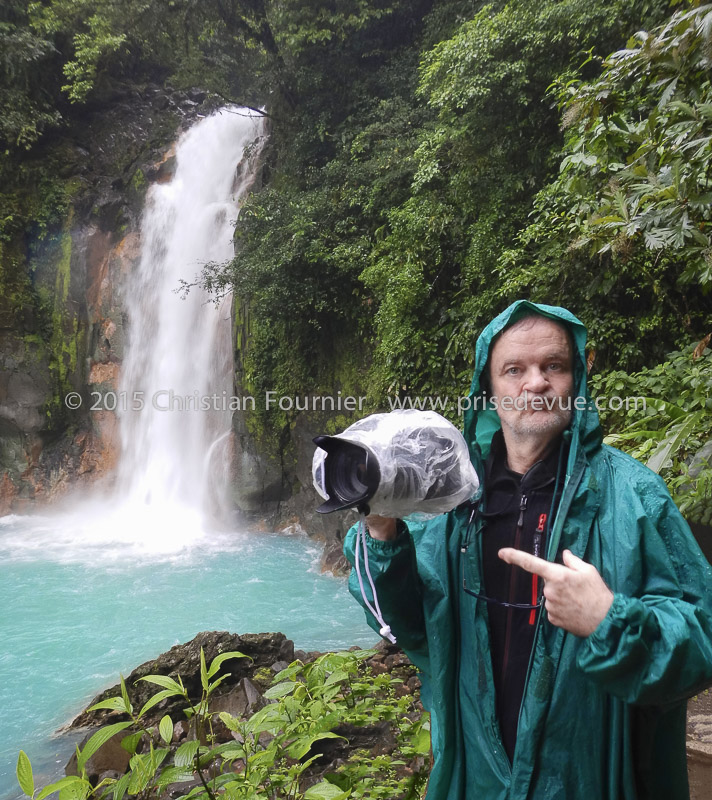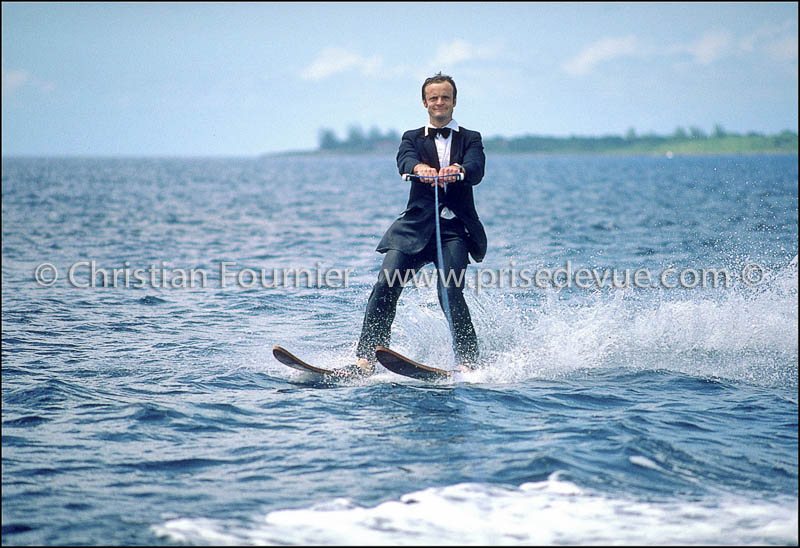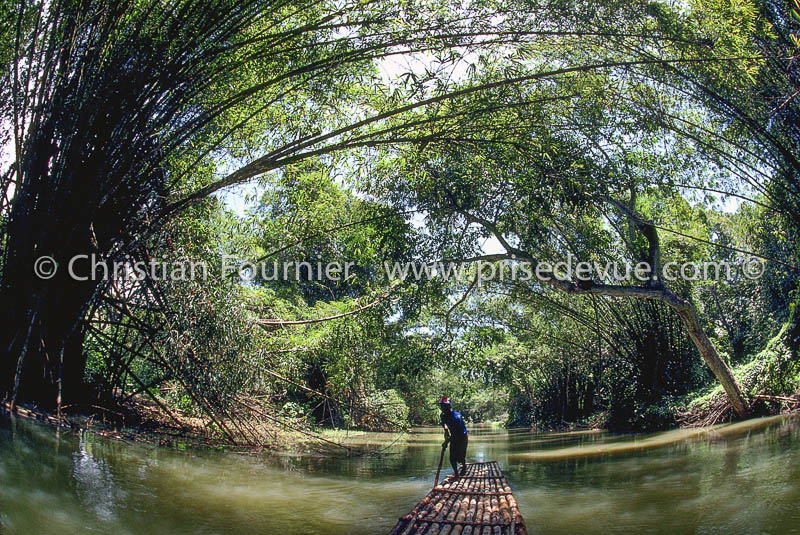 Bad weather in Porto Moniz, Madeira.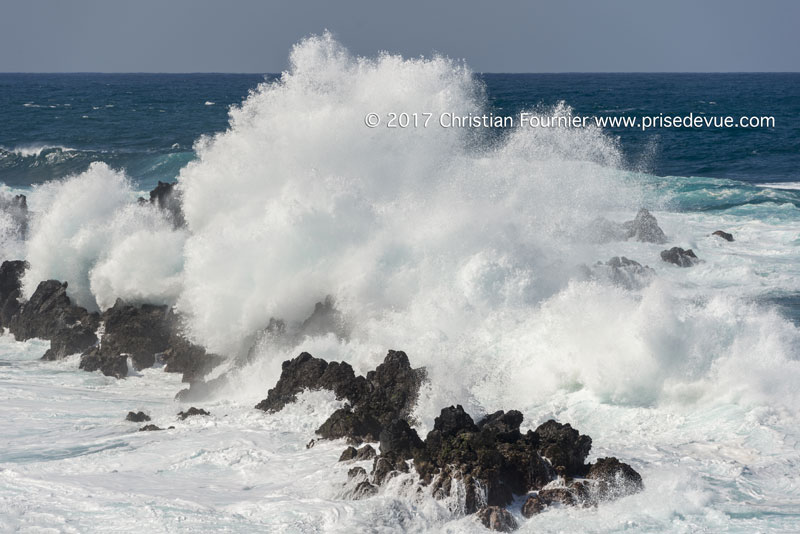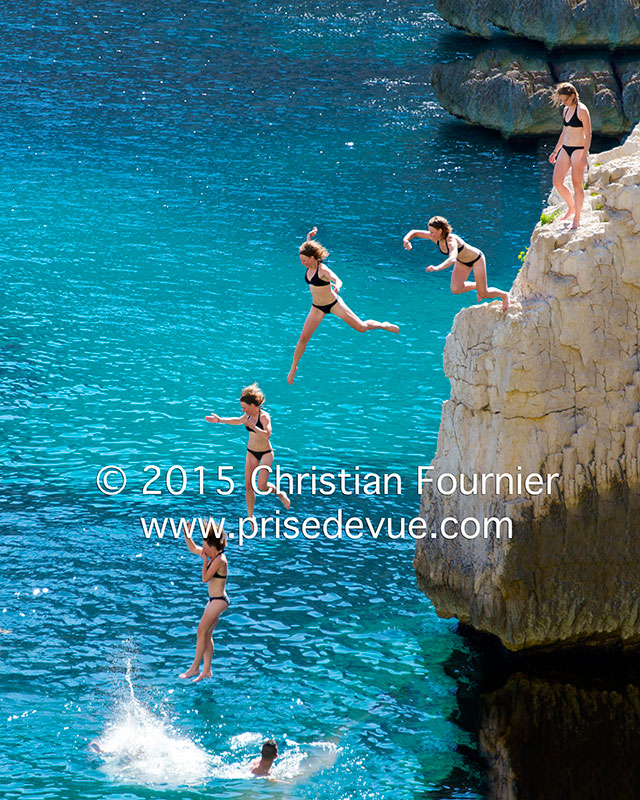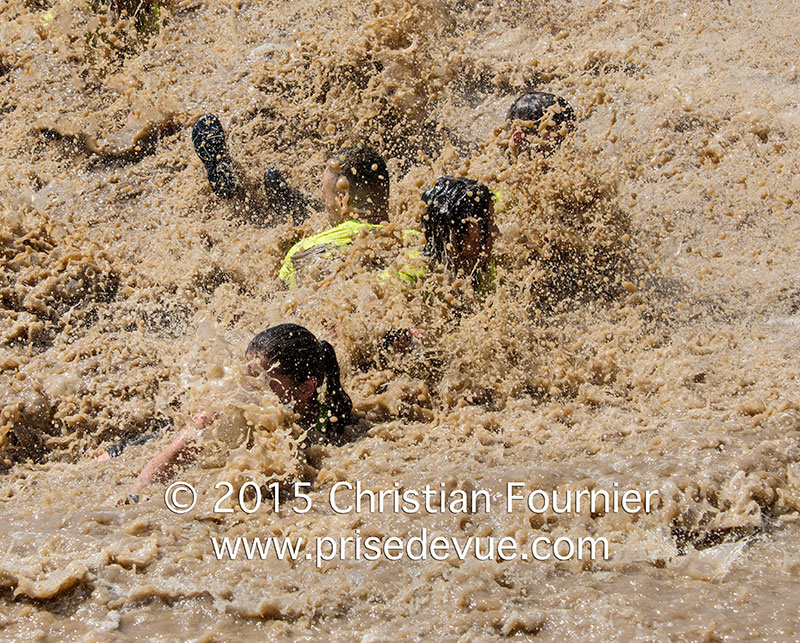 Yours truly in Costa Rica in 2015.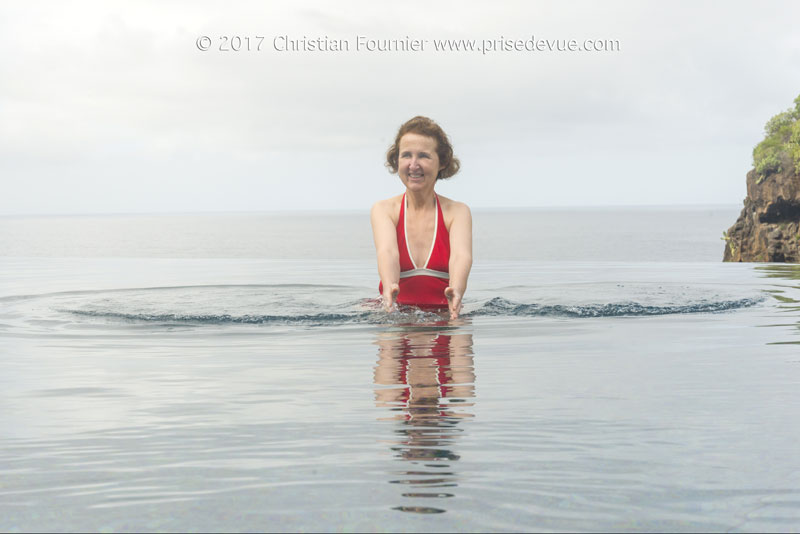 Costa Rica in April 2015.

Frédérique Gorsky in Budapest.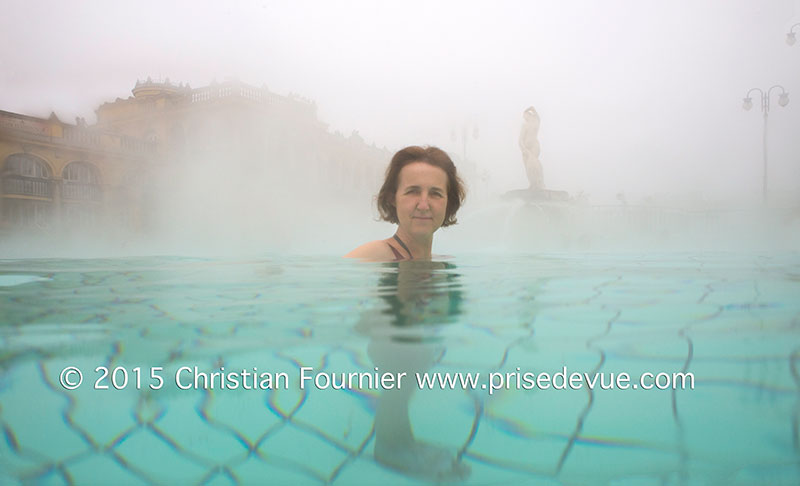 Scotland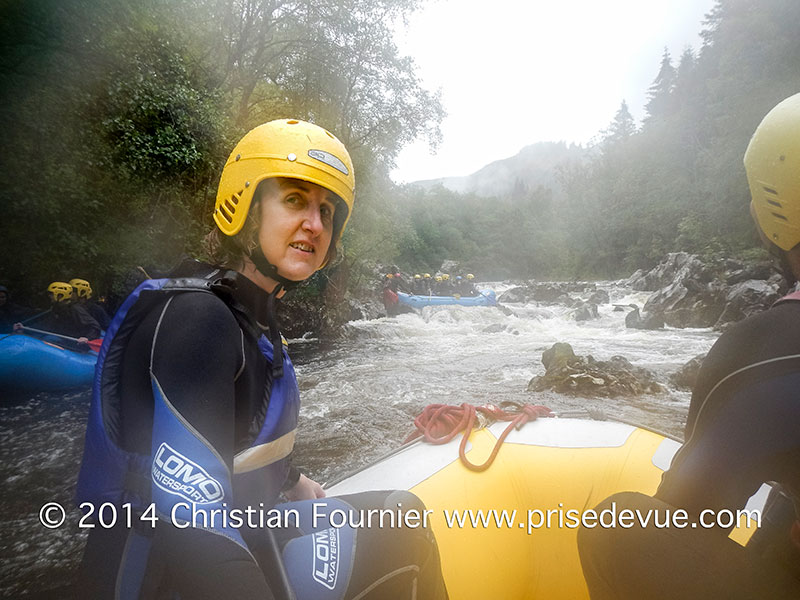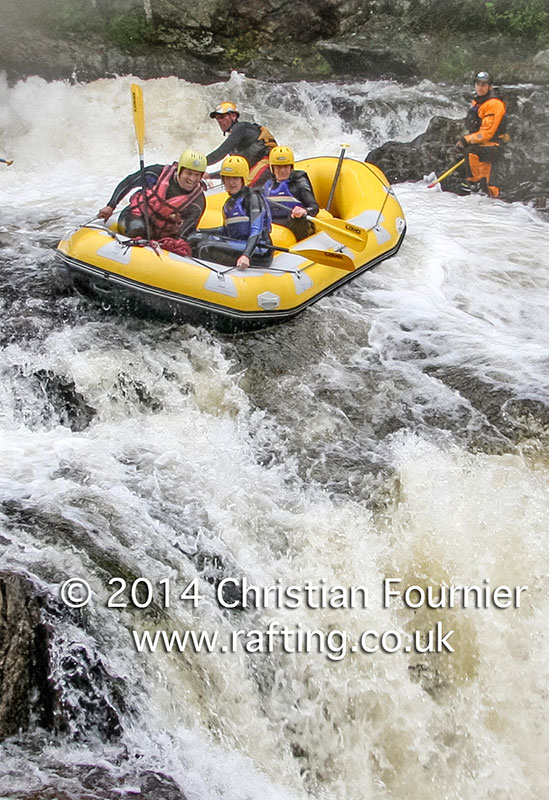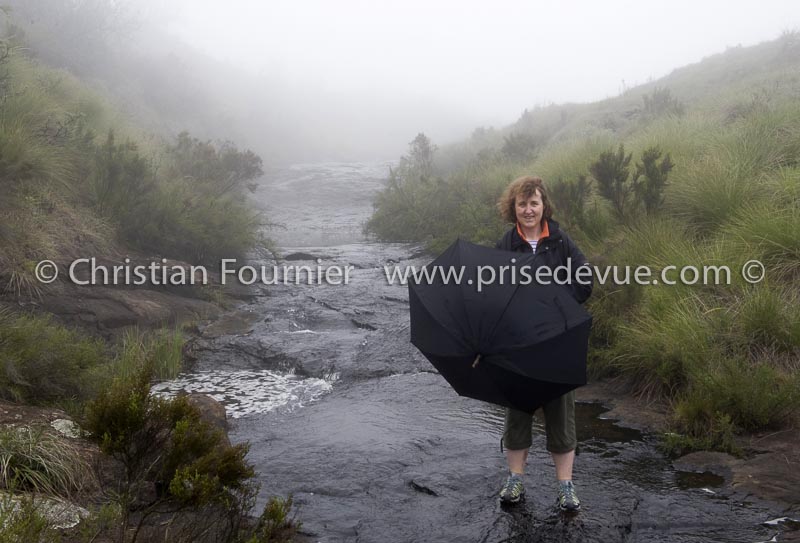 Frédérique and me in a pool under the rain in Costa Rica.

Crocodiles under the Tarcoles Bridge.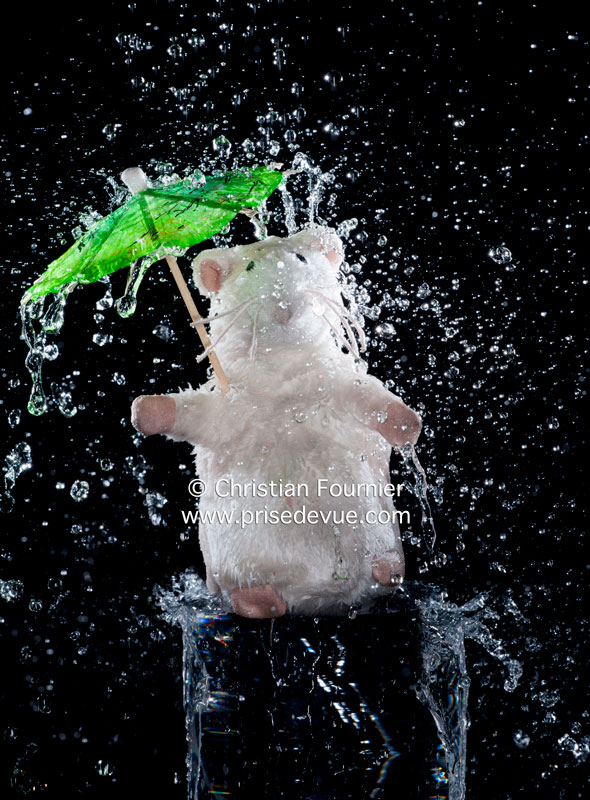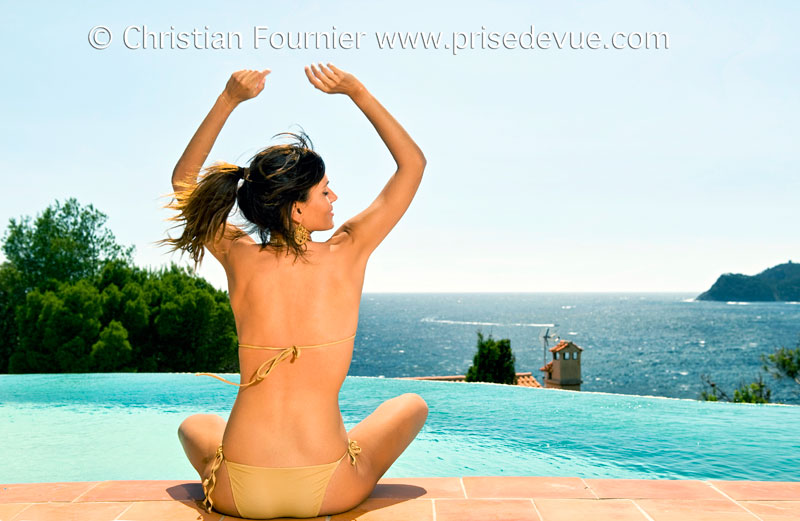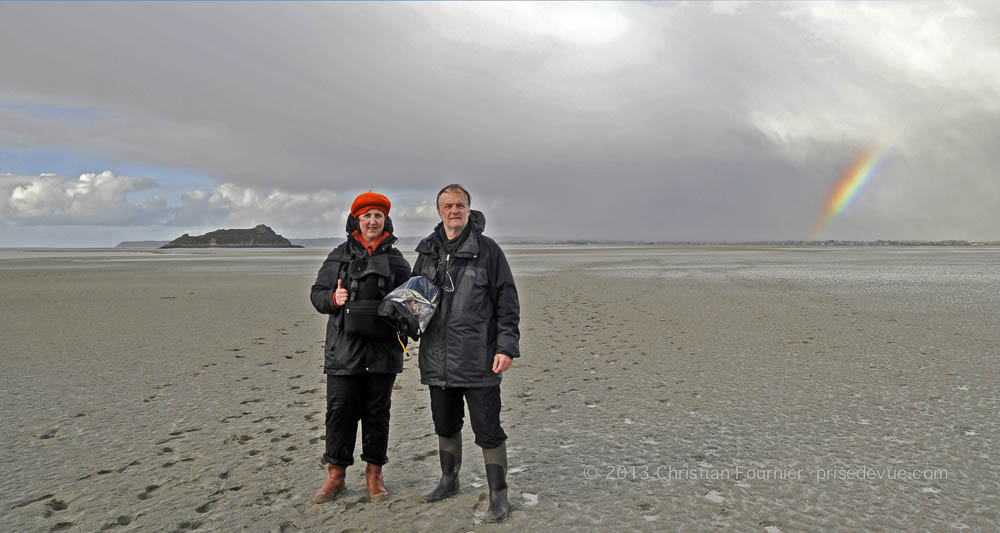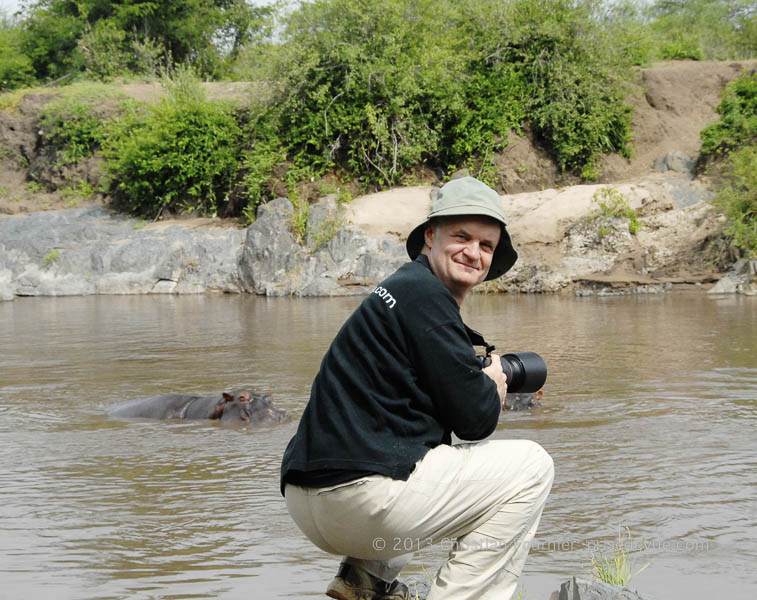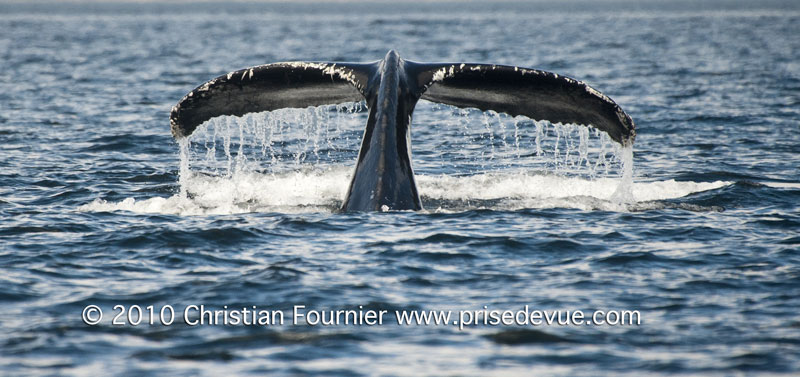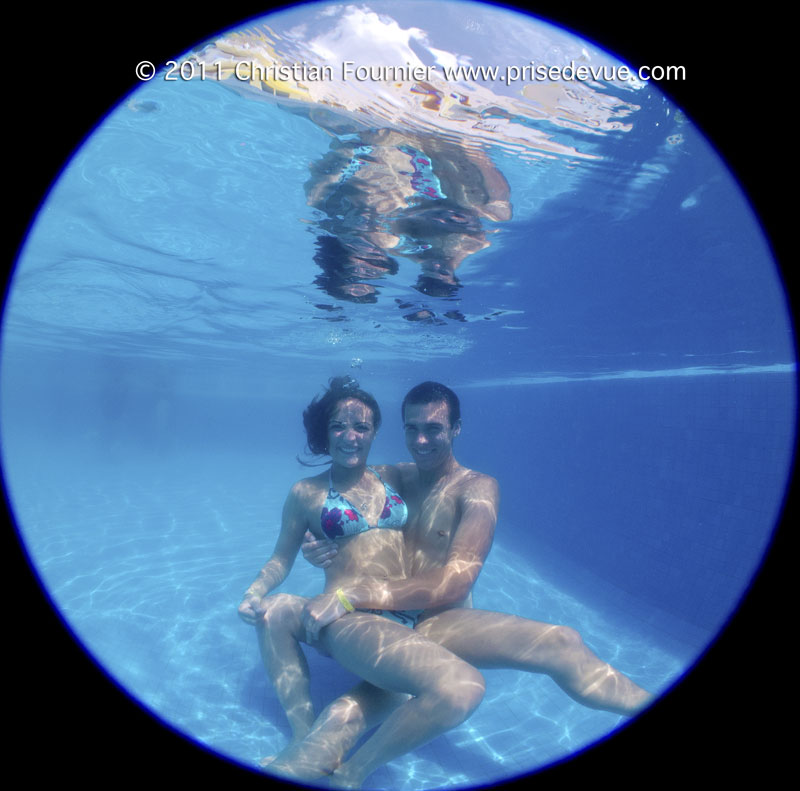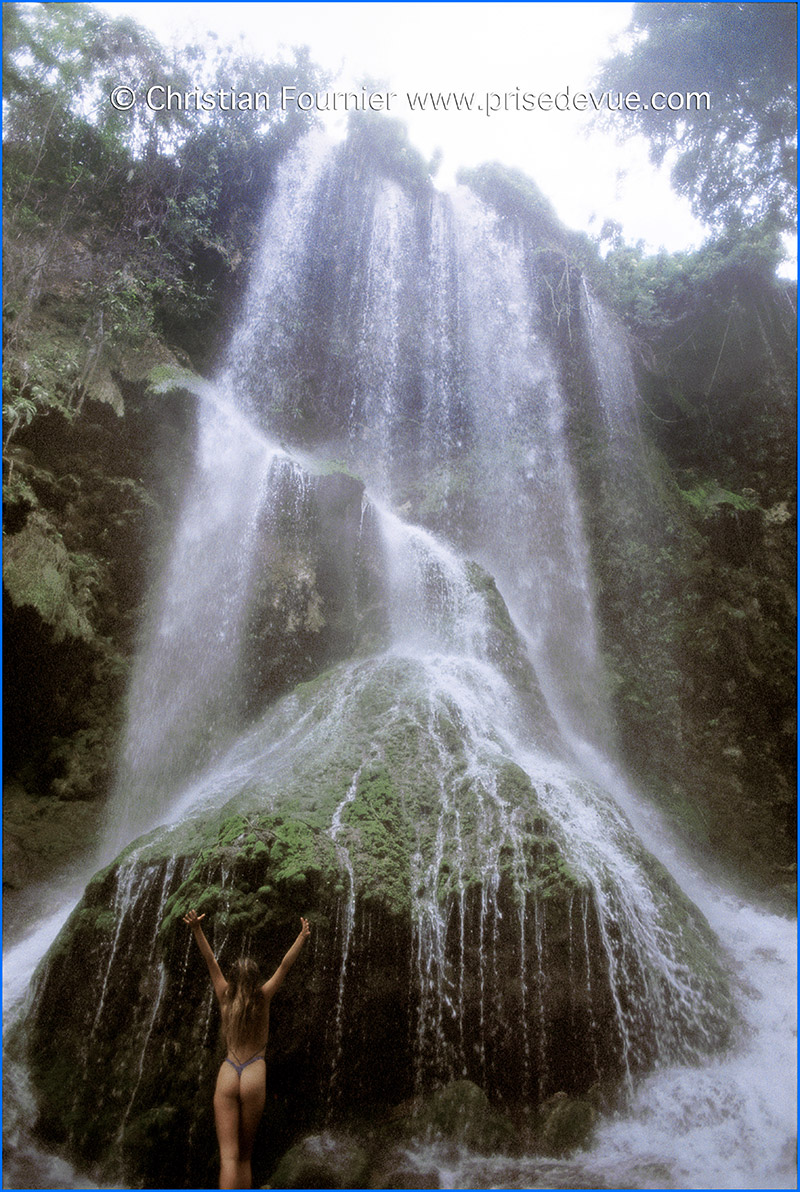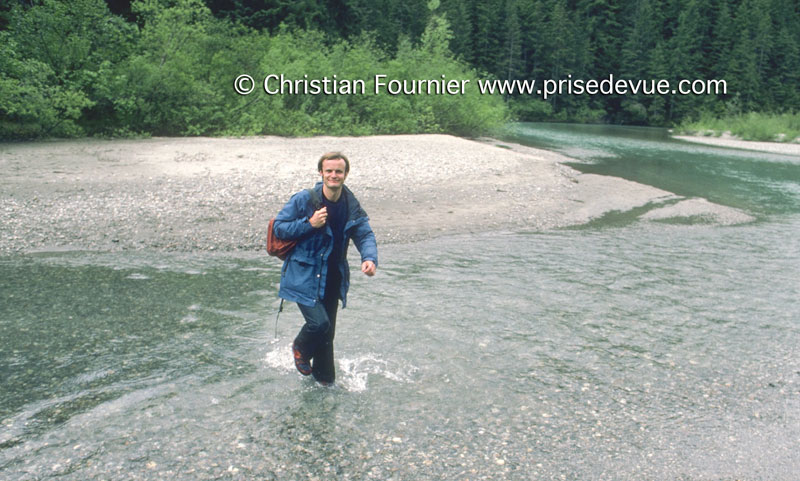 ********************************
Le 8 octobre 2020 à Paris. On flotte. Une tonne de sel par bassin!
En flottant sur une solution d'eau saturée en sel de magnésium, la gravité est réduite de 80%.
Les douleurs musculaires et articulaires sont temporairement soulagées par cette sensation d'apesanteur.
Ça aide aussi à rentrer le ventre pour le selfie.
October 8, 2020 in Paris. We float. A ton of salt per basin!
By floating on a water solution saturated with magnesium salt, gravity is reduced by 80%.
Muscle and joint pain is temporarily relieved by this feeling of weightlessness.
It also helps tummy tuck in for the selfie.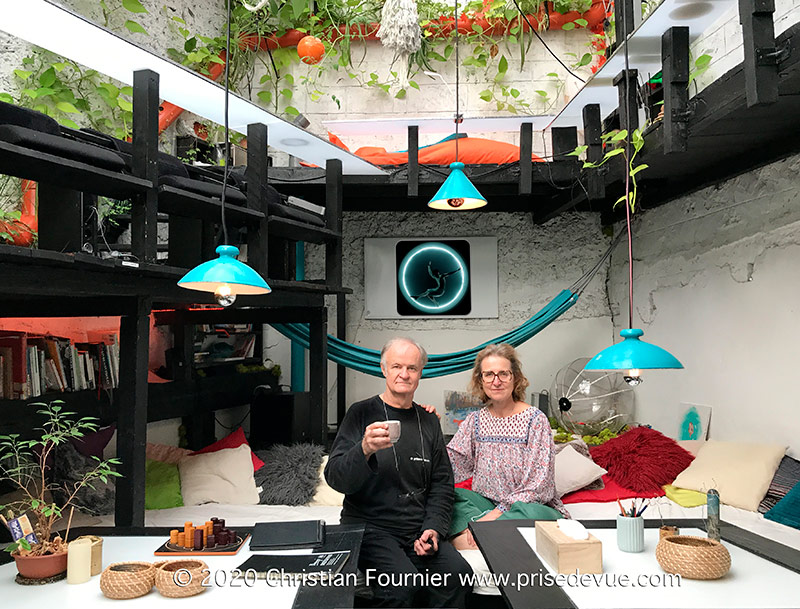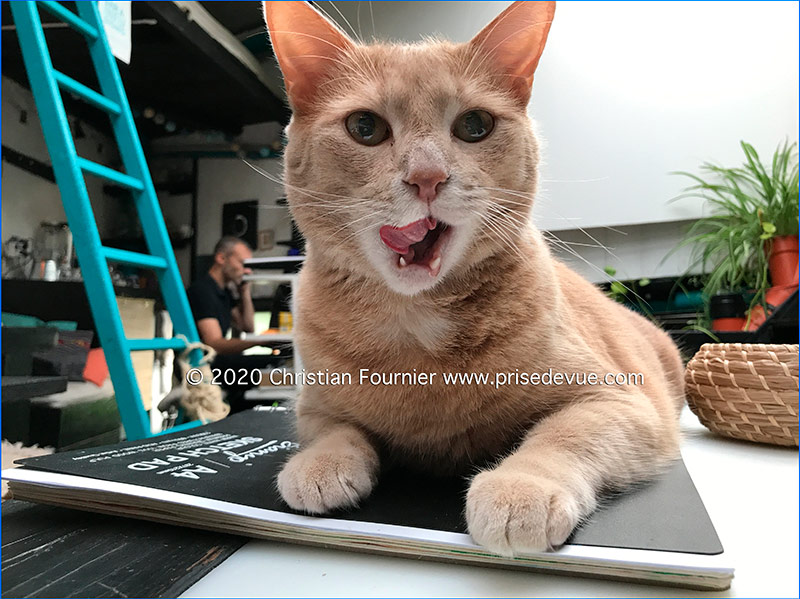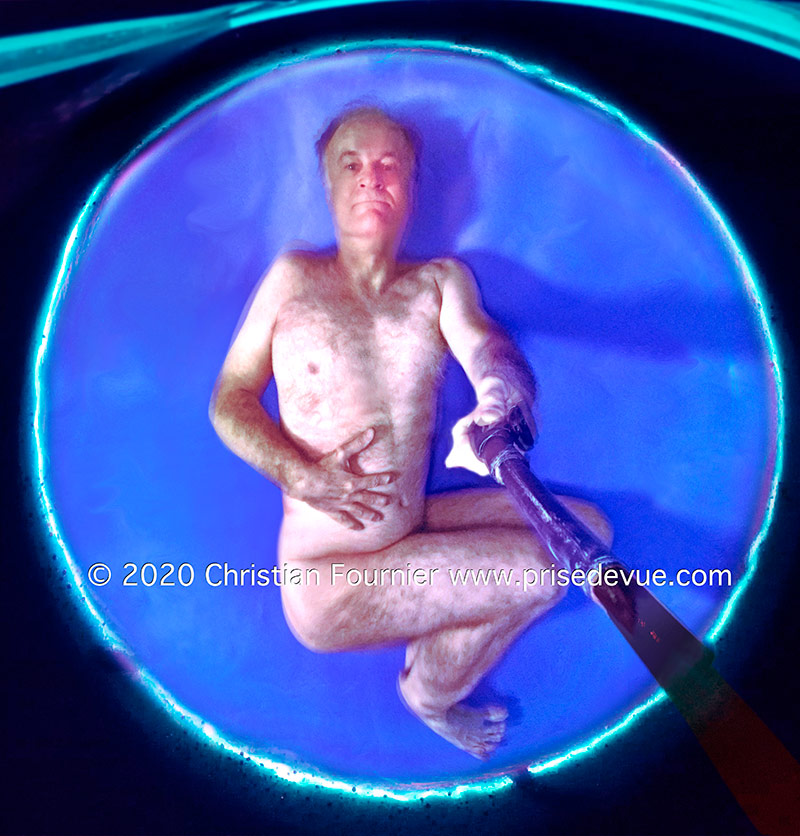 Faire un selfie tout en flottant est un exploit !

********************************