In addition, I miss two front teeth, a little like John Lennon or Vanessa Paradis, but they were not yet known at the time.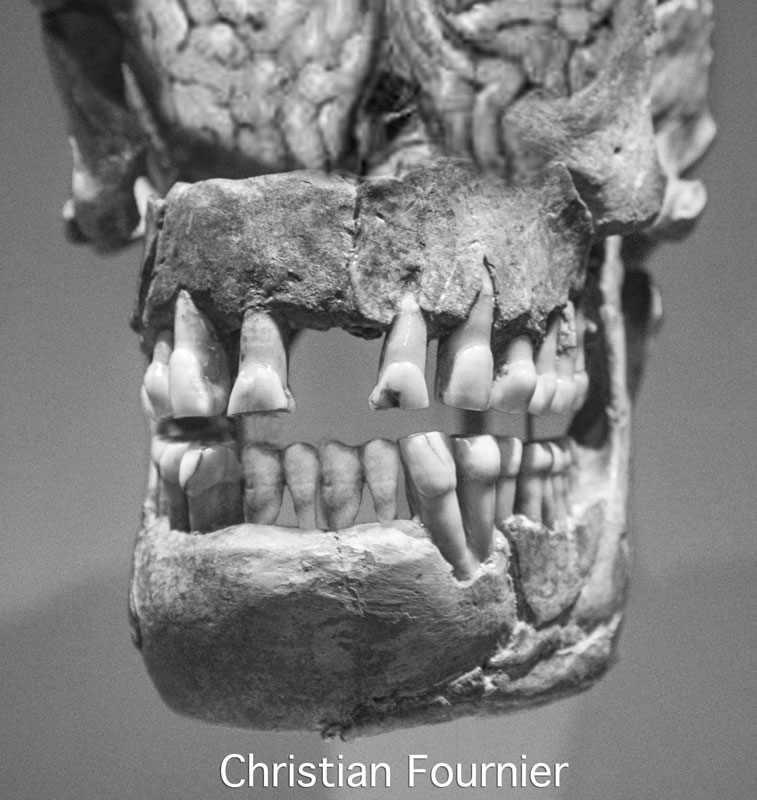 Well, there is worse, here is a cranium of Cro-Magnon man who also had the same dentition.



So I learned to smile with my mouth closed.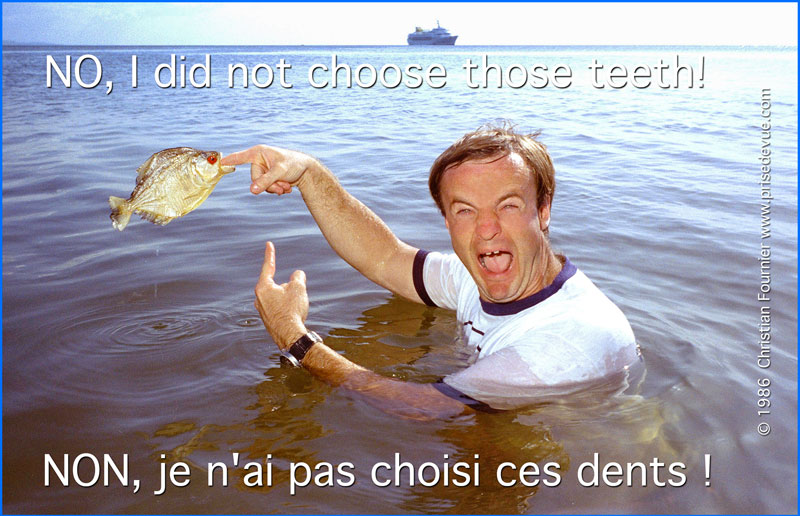 My mind is devilishly governed by logic, so I am not good at French diplomacy, politics and administration.
So I was a little bit social.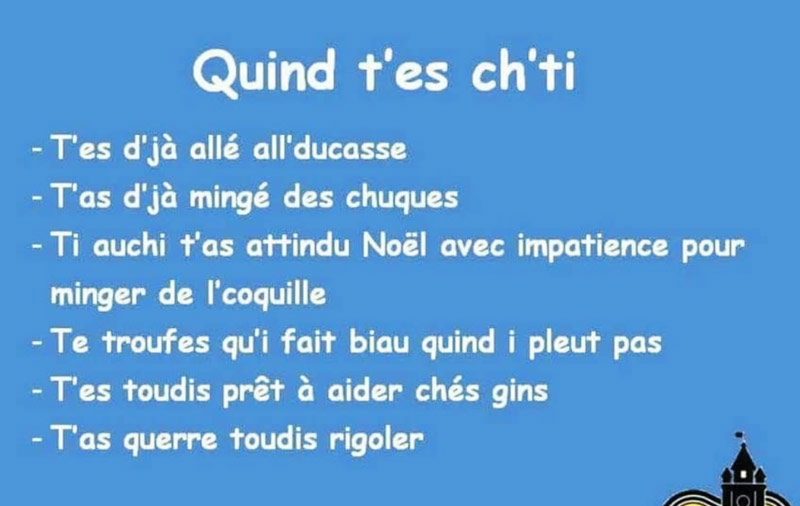 My grand father, André Victor Athanas Caby born 01 jan 1896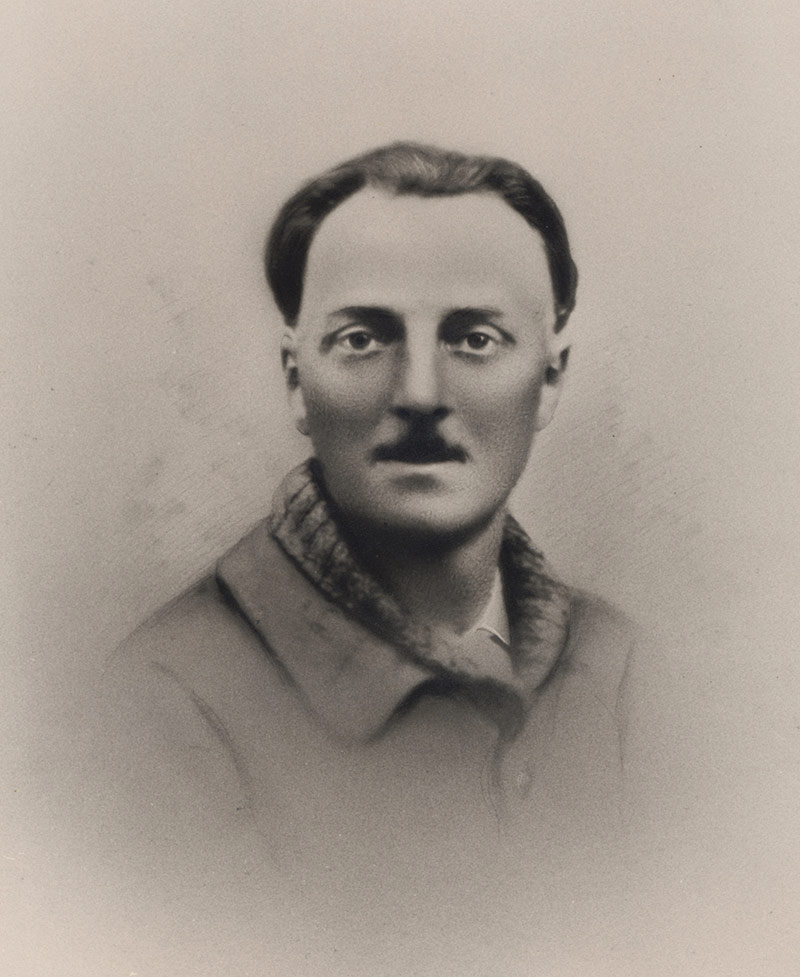 My grand mother Raphaëlle Lasson.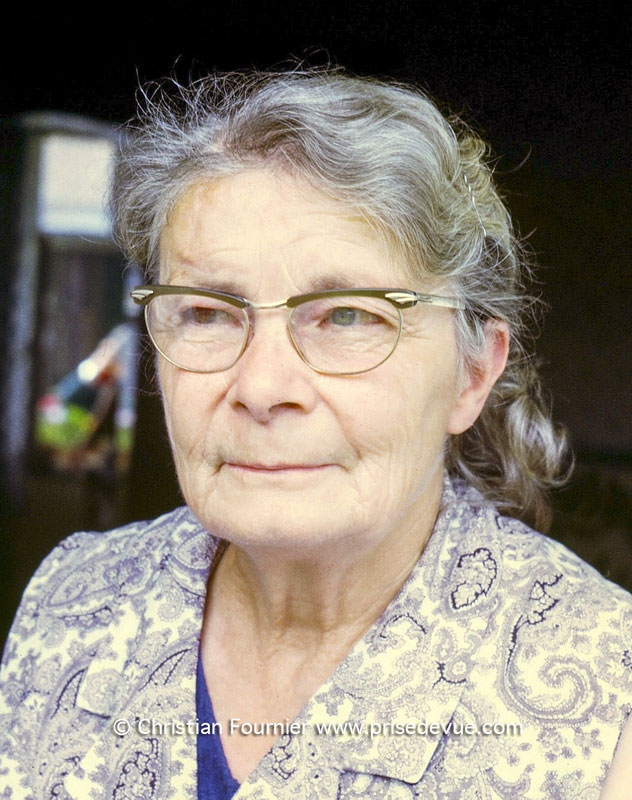 She used to say all the time: "It was better before" and "They will destroy the weather with all their inventions". She was finally right.



Mother
:
s
chool teacher, officer
o
f the French "Palmes Académiques", professor of applied pedagogy.



******************************************************************


Father's Day Sunday June 20, 2021.

To honor my father's memory, I tried to follow in his footsteps to the Maginot Line, to Auschwitz, WWII, many WWII historical reenactments, to make a photo report for him.

My father, Born in 1916, low end worker in a paint factory for 40 years, in constant poor health. A "super" life:

√ Orphan, because the natural child of a British soldier of the First World War.

√ All his childhood in a very poor orphanage home, in Arras. Strict discipline, even cruel, corporal punishment. Daddy child was constantly sexually abused by priests. My father denounced them, but obviously he was not believed because "god is pure" and very powerful in the north of France at that time.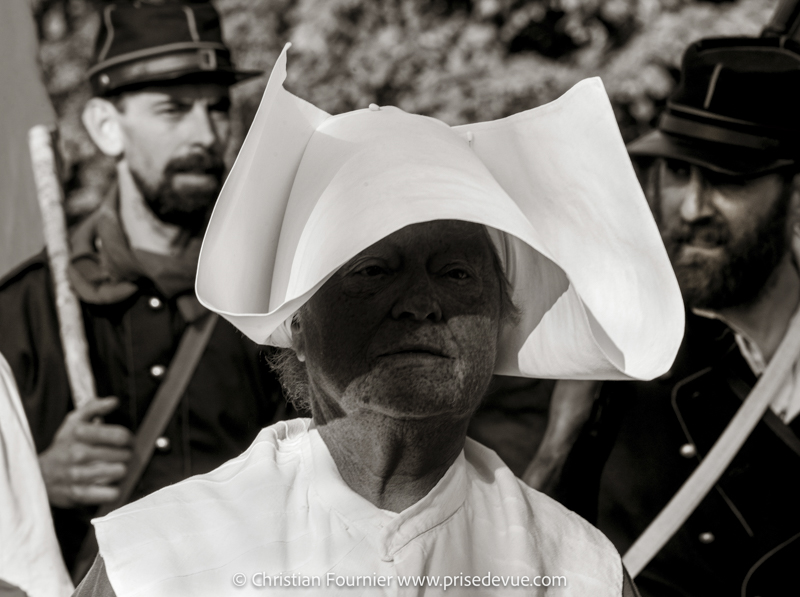 √ Military service for 2 years.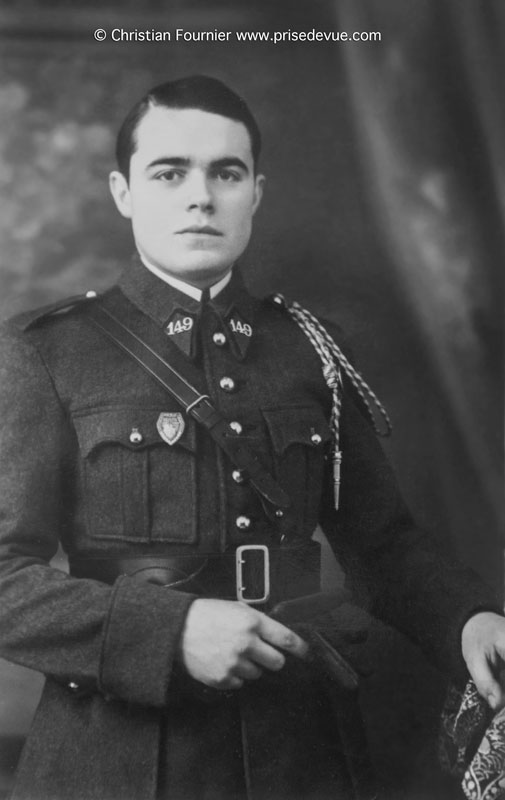 √ Maintained under the flags because of the strong threats of war.




Mo



√ 8 months of war on the Maginot Line.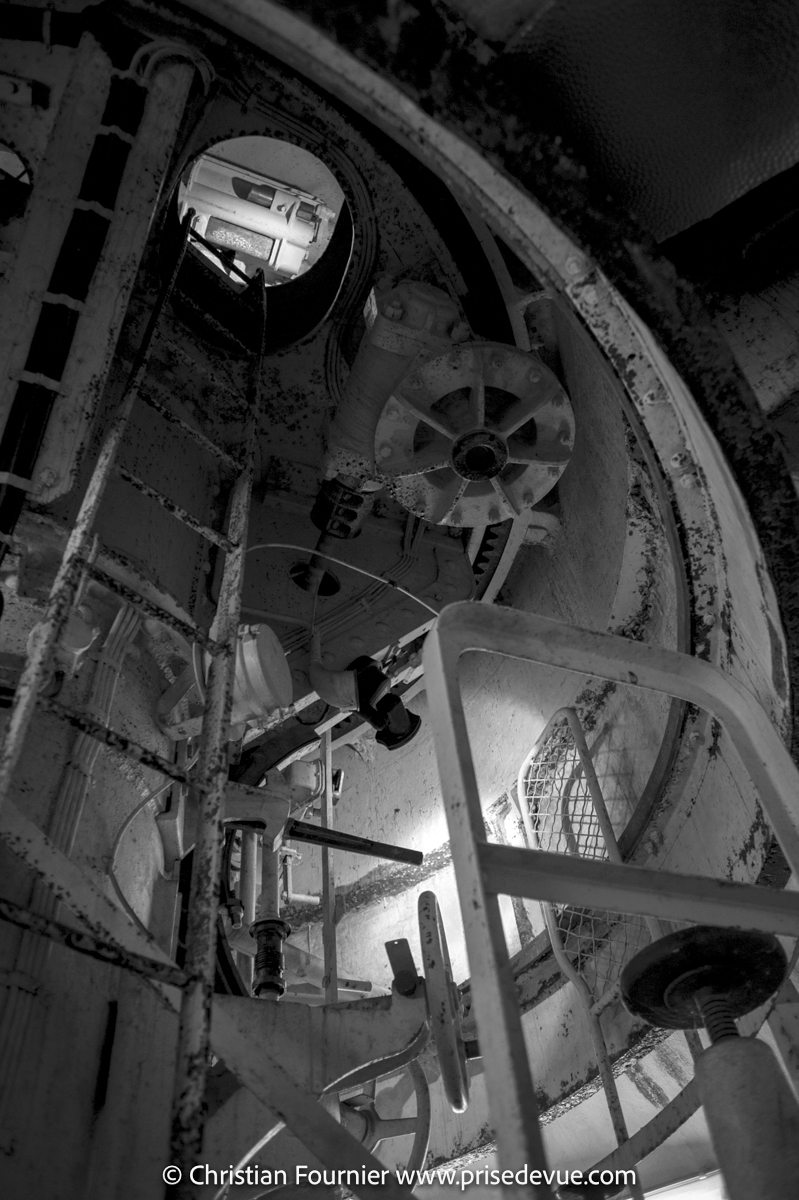 √ Taken prisoner.



√ Four and a half years of captivity in a camp in Germany. He worked in excruciating conditions (-40 ° C winters without heating, only rutabagas to eat) in Wetzlar, in the Leica camera factory, (the famous 1942 Luftwaffen Eigentum IIIc).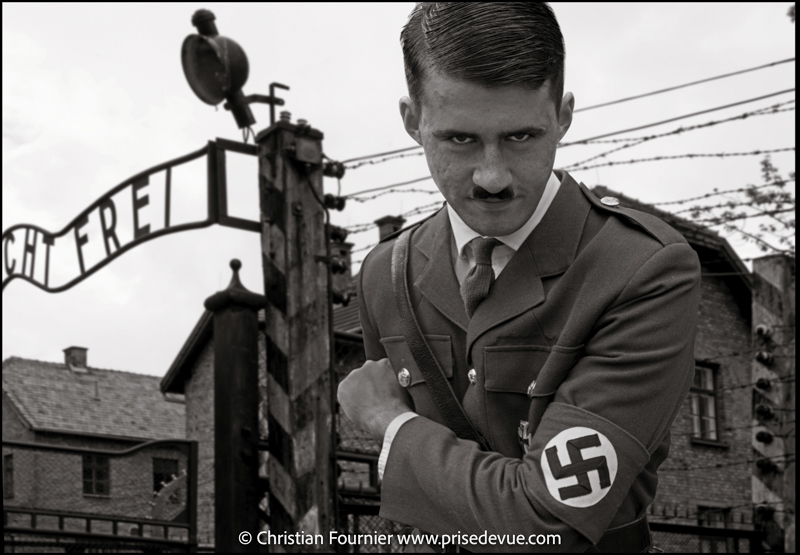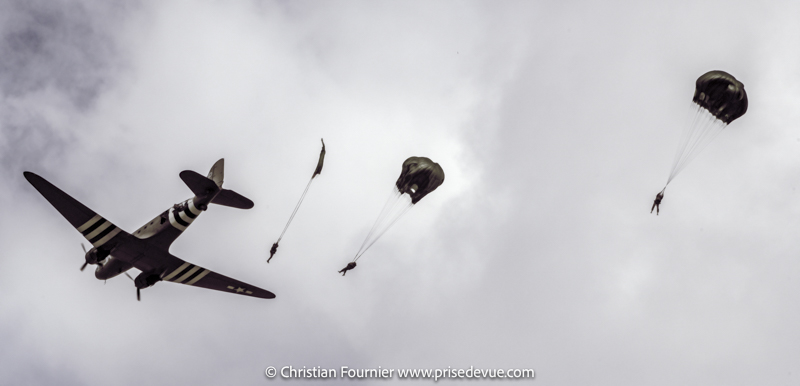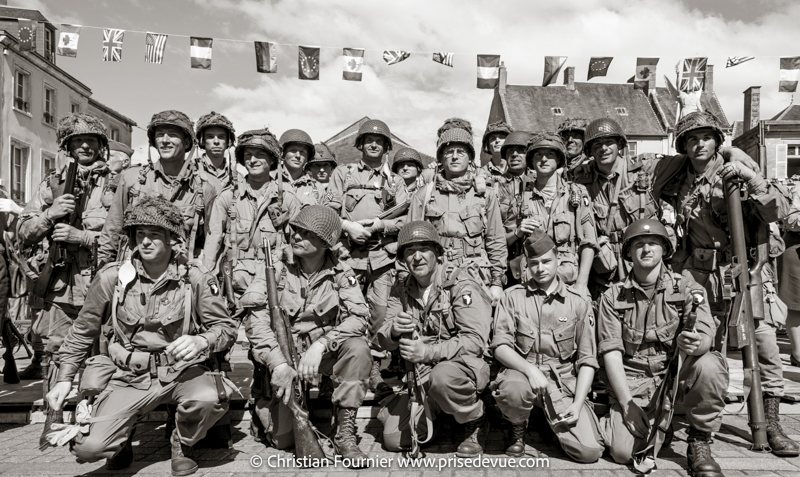 The end of the war.




√ No medals, no thanks. He returned to France in 1945 forever weakened, and his mental and physical health never recovered.




√ He obviously became anti-militarist and atheist.
√ My mother married him out of pity. They had three 3 children.

My father and mother just after WWII. My parents were not rich, their photos quasi non existant.
The photos in those times were always very classy.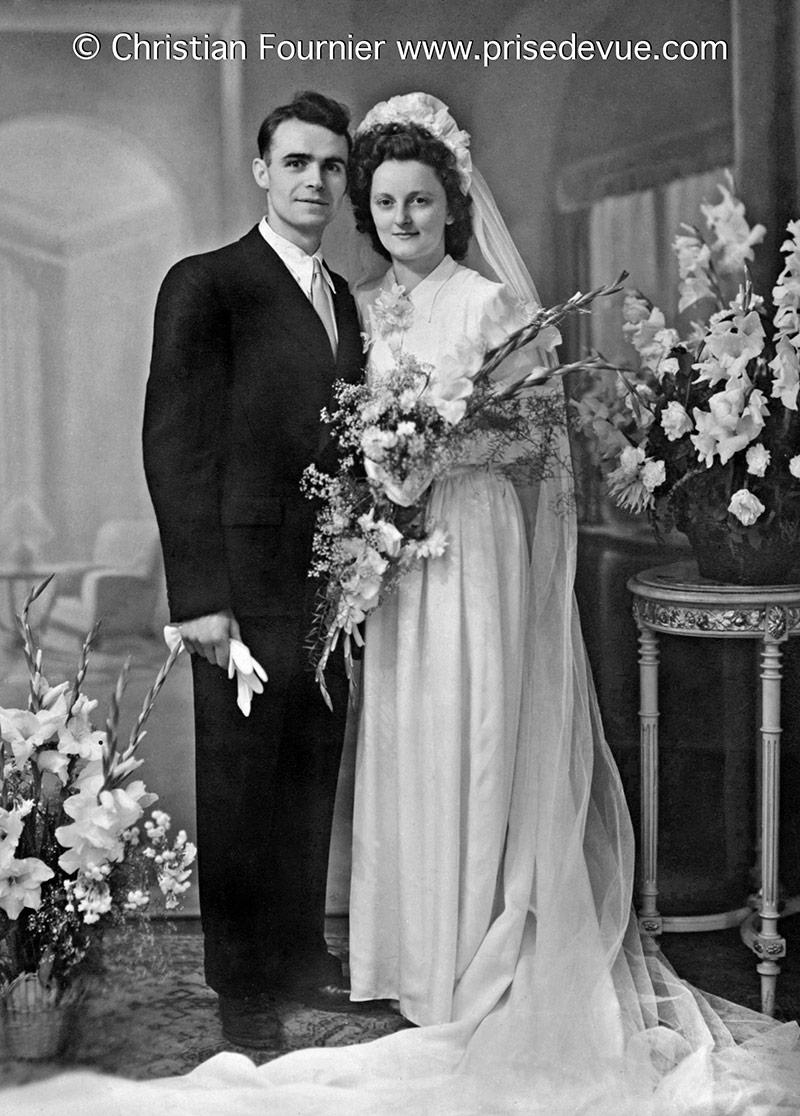 √ Cuckolded and constantly humiliated for 20 years by the neighbor, owner and dictator of our house.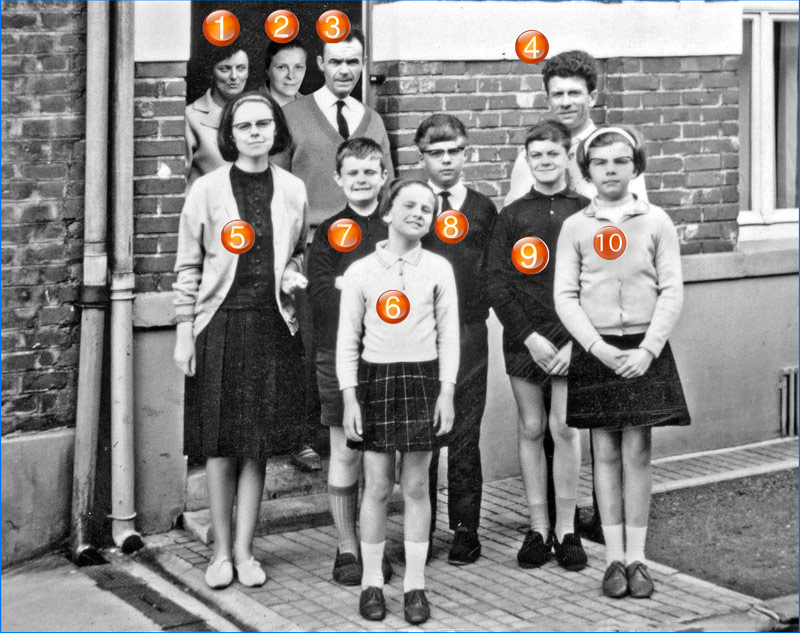 A rare photo of my family in June 1965, in front of the rented house, 14 rue Charcot 62 000 France.

1 Alice Fournier, née Alice Caby, ma mère
2 Simone Capron, née Simone Caby, la sœur de ma mère
3 Raymond Fournier, mon père
4 André Capron, le mari de Simone
5 Martine Fournier, ma sœur
6 Pascale Capron, ma cousine
7 Christian Fournier
8 Jean-Luc Capron, mon cousin
9 Dominique Fournier, mon frère
10 Christine Capron, ma cousine


√ My father was always nice.
√ I saw my father for the last time at my brother's wedding in 1977.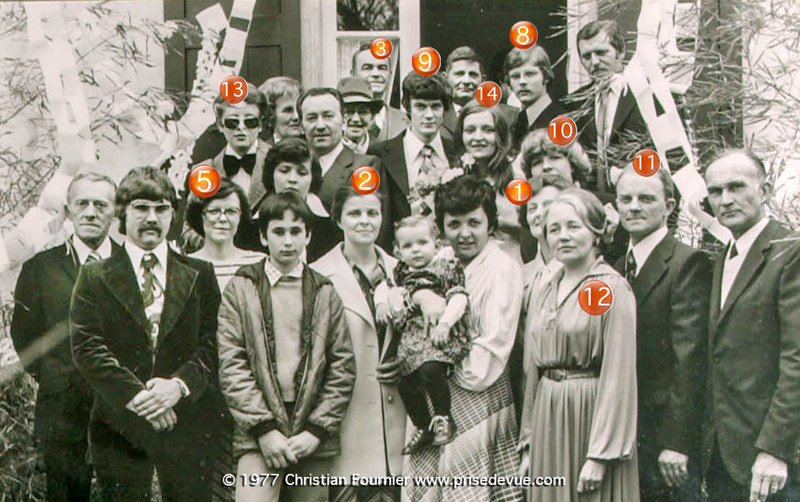 1 Alice Fournier, née Alice Caby, ma mère
2 Simone Capron, née Simone Caby, la sœur de ma mère
3 Raymond Fournier, mon père
4 André Capron, le mari de Simone
5 Martine Fournier, ma sœur
6 Pascale Capron, ma cousine
7 Christian Fournier
8 Jean-Luc Capron, mon cousin
9 Dominique Fournier, mon frère
10 Christine Capron, ma cousine
11 André Caby, le frère de ma mère
12 Arlette Caby, le mari d'André
13 Bertrand Caby, le fils d'André et Arlette
14 Hélène, la femme de Dominique


√ He died of cancer in 1985.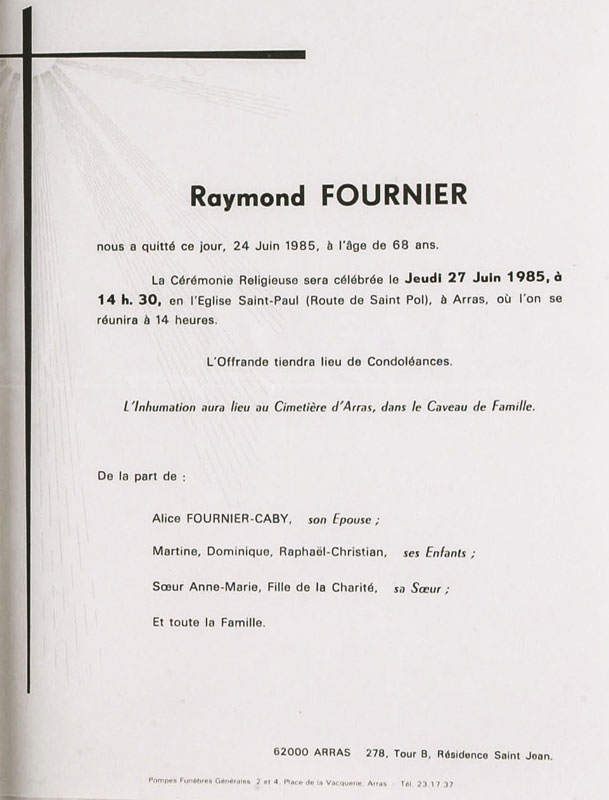 When he had to fill out his retirement form, around 1980, the French administration reproached him for having no proof of employment for the years 1940-1945, he wrote in the middle of the page: "ask Hitler!"
To honour his memory, I made a large reportage of historical enactments on "World War II"


***************************************************************


Coluche : "When I was little, at home, the hardest part was the end of the month ... Especially the last thirty days!"

I soon learned to say that I did not want to go to the movies or a café or disco when my friends went there there, I said I was not hungry or did not want to.

CAUTION : VIOLENT PASSAGE. I DID SAY FROM THE BEGINNING THAT I WILL TELL ONLY THE TRUTH.

We rented a town house, 14 rue Charcot in Arras, Pas de Calais, 62 000. The owners, Mrs. Hoyez, his son Jean-Paul Hoyez, his daughter Simone Hoyez, who lived and owned the house next door, were horrible people. My mother had an affair with the owner's son, whence a complete disregard for my father. Jean-Paul Hoyez dropped my mother, 15 years later, for a much younger woman.

My mother sacrificed everything for this guy. As he had built a house, 1 rue du Parc, in Albert, 60 km from Arras, a huge distance at this remote time, he came only on weekends and holidays, so as not to see my mother every day. My mother spent all the household money to satisfy Jean-Paul and his mother, an old, shrewish and filthy woman. Since they were all three unscrupulous, they abused it thoroughly. Madame Hoyez entered our house at any time of the day and night to use our provisions, to make food, etc. She made us do her laundry, her ironing, her cooking. She also came anytime to watch television, to save electricity, because there were "a great many lamps in the TV set". She would be asking for money all the time. My mother never refused, lest the owners put us out (there was no rental agreement at that time!) She did not want to lose her Jean-Paul! It was a dictatorship, a tyranny, a daily humiliation. My mother refused to invite friends to the house so that they would not witness these horrors. We were outcasts!

First lesson of life: never rent a house next to the owners.
Only one water outlet in the entire house: in the kitchen, it was standard at the time in Arras, Pas de Calais, France. The same goes for the toilets, outside. No fridge, no phone, no TV. Of course, no WiFi!
As nobody in our entourage had these comforts, we did not suffer.

My mother, however, always made sure that our schooling was the best, always encouraging us to learn everything.

At home we spoke French and at school we spoke chti! (chti is the colloquial language in the North of France)

I suffer from severe asthma, which runs in my family, so I had not allowed to play any sports, not even running in the school yard. So, I do not know what parallel bars are, the shot put, kick a ball, etc ... Very sad.
But I have Boris Vian, Hara-Kiri, The Monty Python, Dr Isaac Asimov and I am a good student.

Nowadays, medicine has changed a lot on this subject: The association "ASTHMA" formally recommends the practice of sport to asthmatic children including in competition.The child will learn very quickly to regulate his effort and especially to prepare it. Scuba diving with air tanks is the only sport not allowed. It's the one I practiced professionally.

My oncle André Caby, my mother's brother.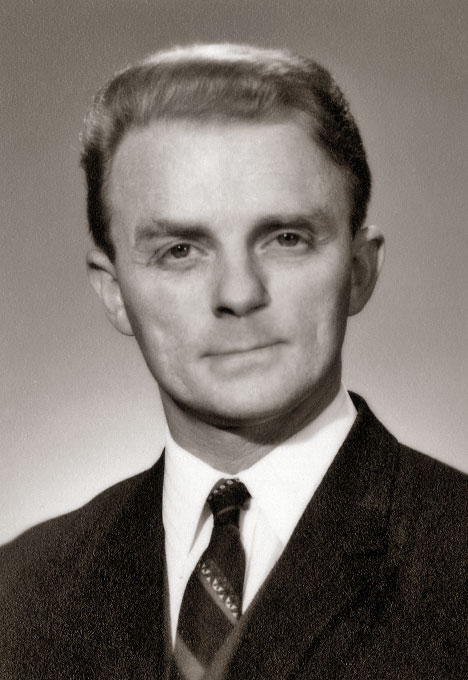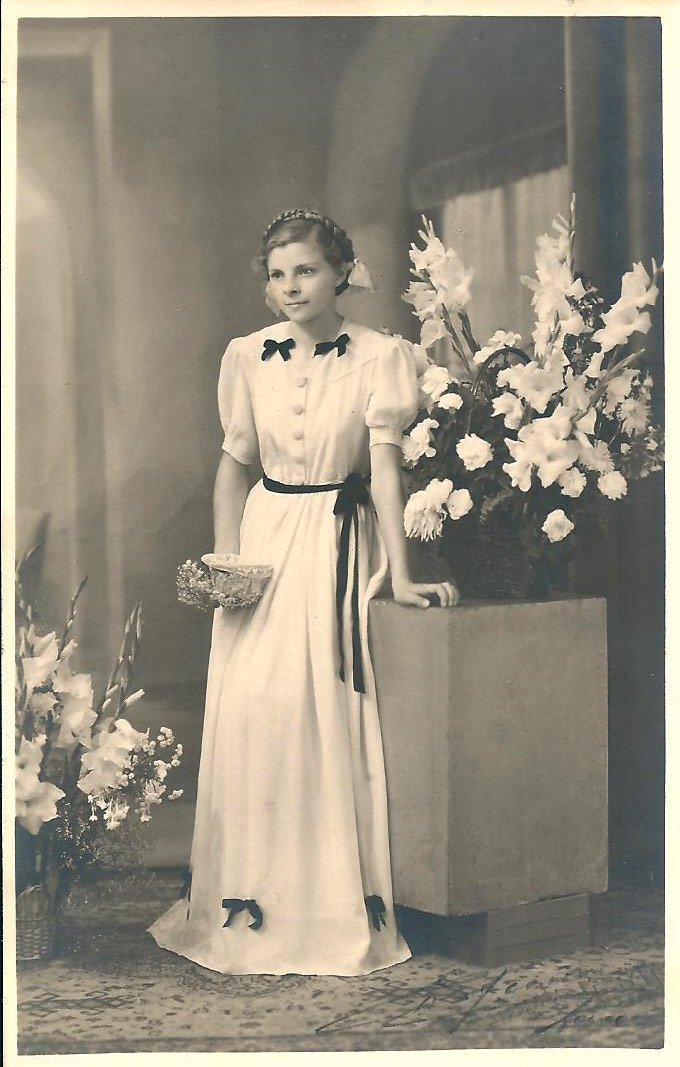 My aunt Simone Caby, my mother's sister, affectionately called "Marraine Simone".

She got me to love "Les compagnons de la chanson".


My brother, Dominique, became a consultant in electrical installation near Grenoble. A very shy, very intelligent guy. He was the first to connect me to Hi-Fi and photography.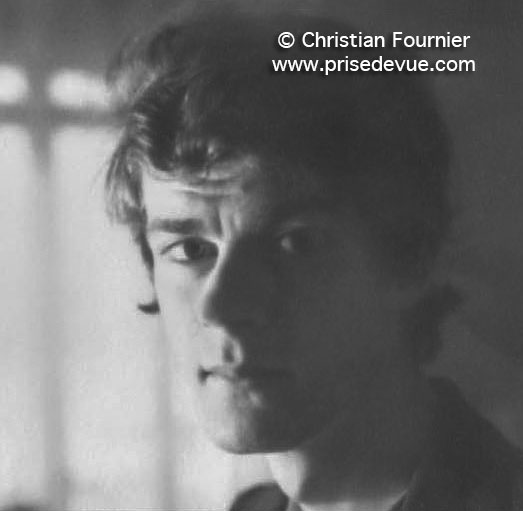 A sister, Martine, who became a history/geography teacher in Compiègne, Chevalier des palmes académiques.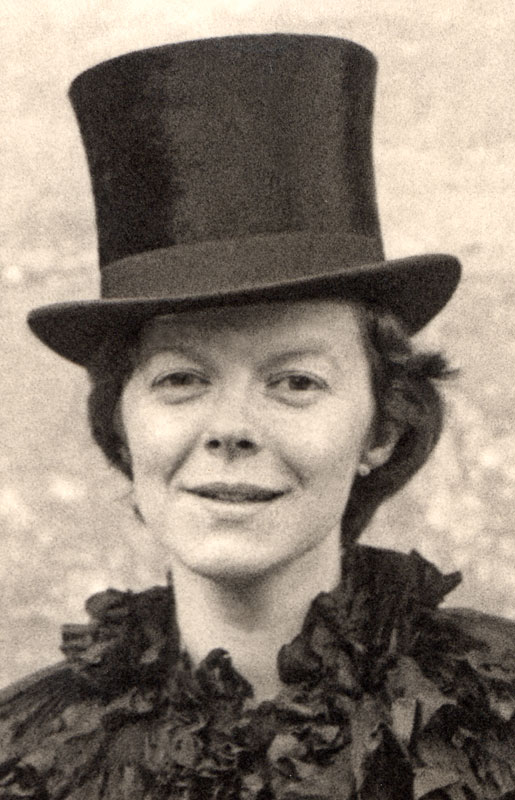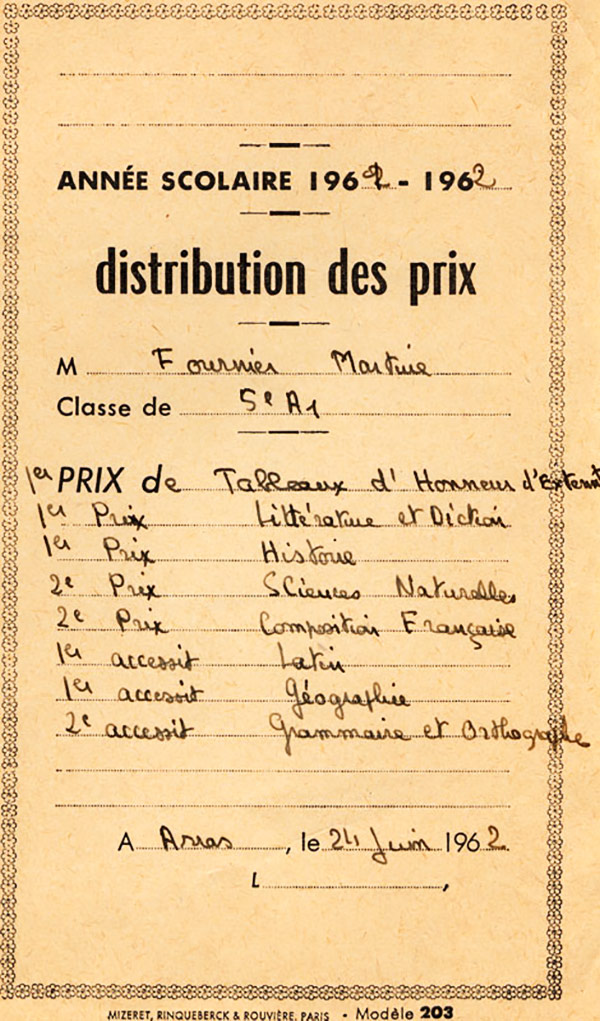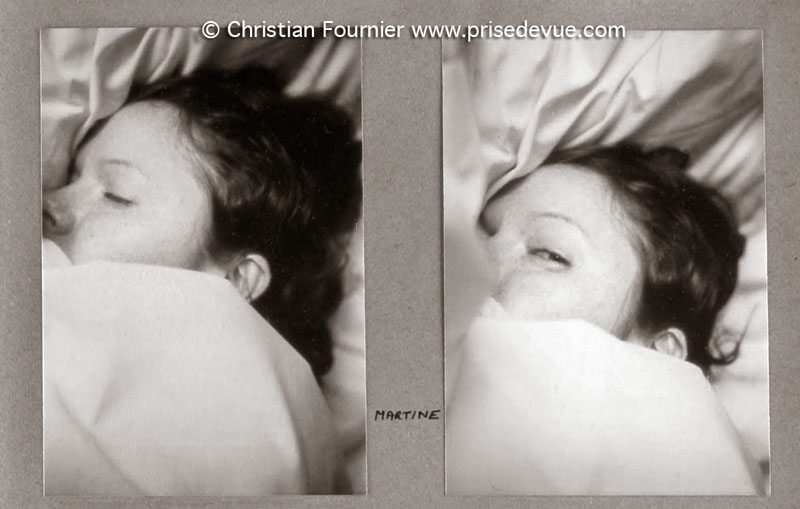 Environ 1970
02 June 2018 : My sister Martine 70th birthday at l'Auberge du Mont St Pierre in Vieux Moulin, near Compiègne, France.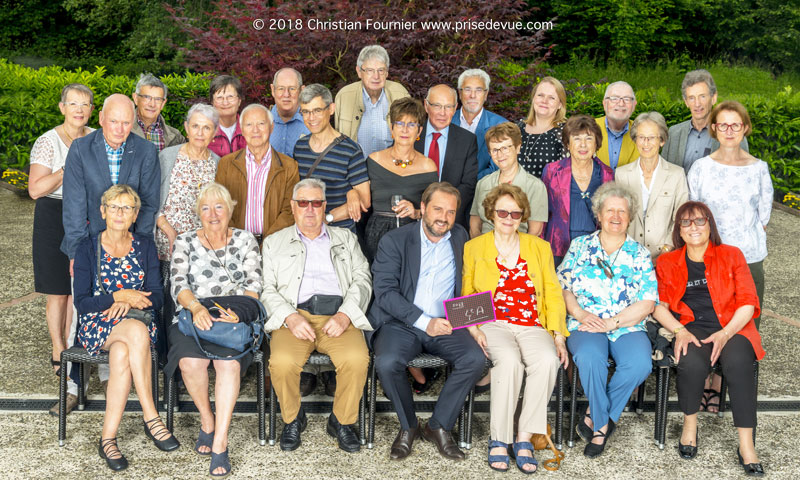 Martine is in the front row with the yellow jacket.
As the vast majority of guests are teachers, I did a classroom picture!
From left to right :
Bottom : Annie SINGLANDE, Monique BELIN, René GHERARDI, Julien DELAVENNE, Martine FOURNIER, Danielle DESNOUVEAUX, Marie-Claude ASSOUS.
Middle : Clive WATSON, Maryse COUTEAU, Bernard COUTEAU, Patrick COUTEAU, Marie-Annick DELAVENNE, Jacques DELAVENNE, Simone TALOTE, Anne-Marie BOURDIER, Andrée CAUSEUR, Frédérique GORSKY.
Top : Marie-Hélène CARREAU, Jean CARREAU, Christine DUTHEILLAUMAS, Michel ROBERT, Michel VERMARE, Roland BOURDIER, Emilie GORRETEAU, Jacques BERNET, Jean-Pierre TALOTE.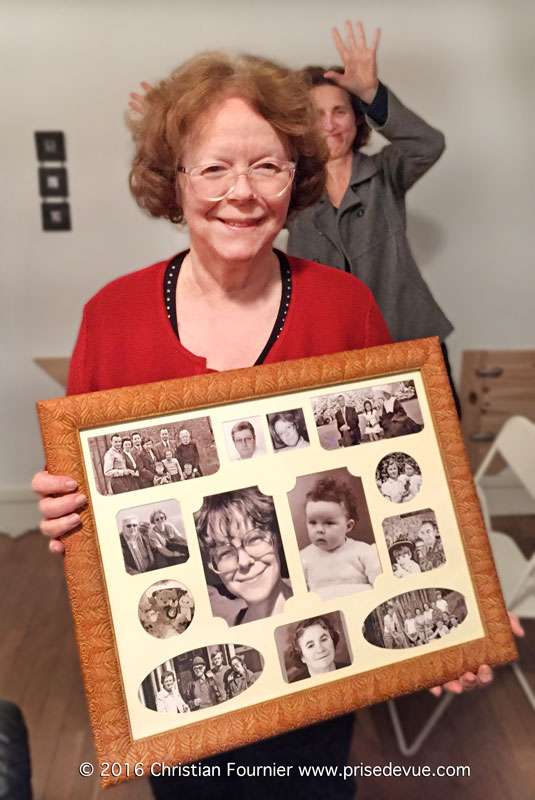 25 December 2017 : Christmas in Compiègne, at my sister's.
From left to right, above: Andrée, teacher; Christine, professor of physics / chemistry; Martine Fournier, my sister, professor of history / geography; Danièle, professor of natural sciences; René, professor of physics / chemistry.
Below: Frédérique, Human Resources at La Coupole and Christian Fournier, photographer and former Math teacher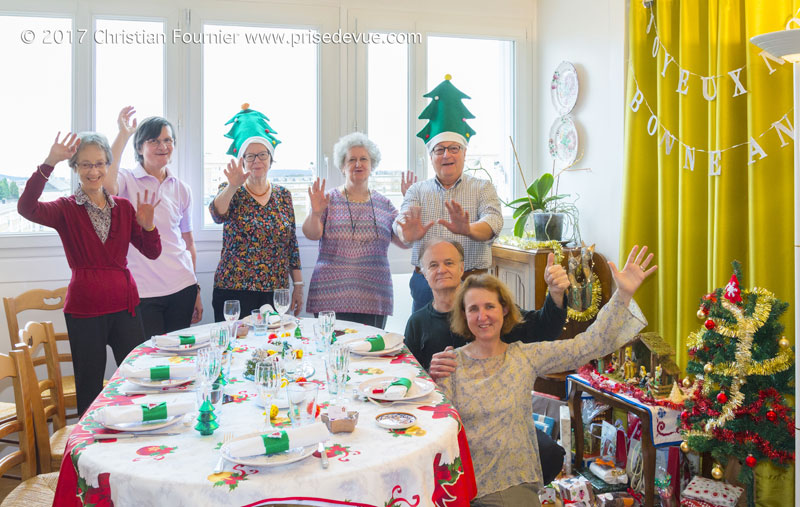 5 septembre 2018 : Martine passed away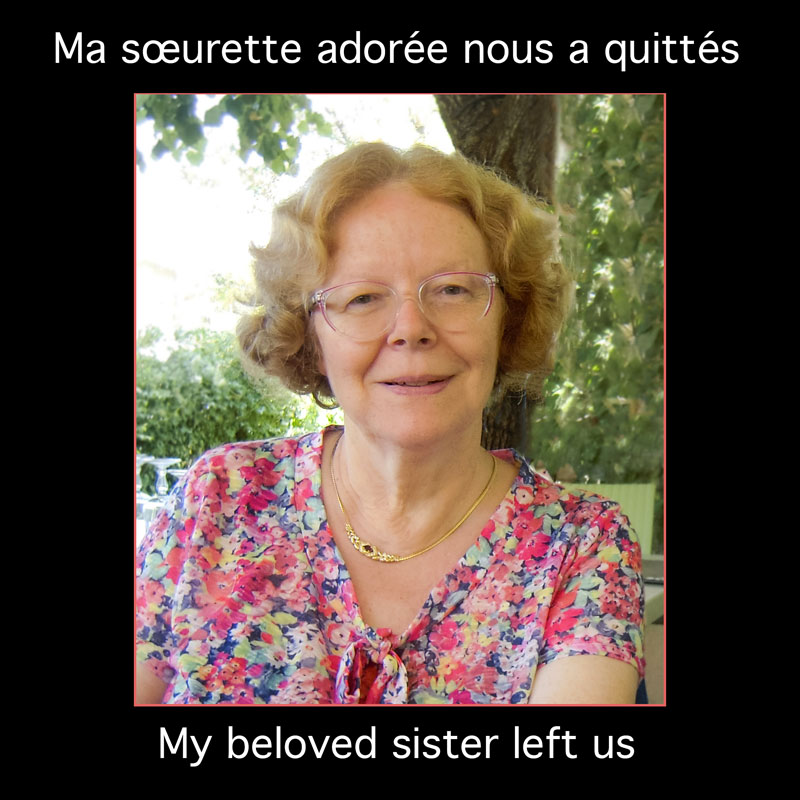 Martine FOURNIER de Compiègne (60200) 24/05/1948 - 5/09/2018
René GHERARDI, son compagnon,
Christian et Frédérique FOURNIER,
Dominique FOURNIER, ses frères et sa belle-sœur, ses cousins, cousines, et toute la famille
ont la tristesse de vous faire part du décès de
Martine FOURNIER
survenu le mercredi 5 septembre 2018, dans sa 71ème année.
Les obsèques seront célébrées le mardi 11 septembre 2018
à 10 HEURES 30, en l'église Saint-Paul des Sablons de COMPIEGNE Adresse : 2 Avenue de Huy, 60200 Compiègne Téléphone : 03 44 20 27 50
suivies de l'inhumation au cimetière d'ARRAS, Rue Georges Clemenceau, 62000 Arras.
Les fleurs et les plaques seront remplacées par des dons au profit d'une association de chiens guides d'aveugles.
Déposer vos condoléances sur www.pffontaine.fr ou sur registre le jour des obsèques.
SARL PF FONTAINE Béthisy - Crépy
Pompes Funèbres FONTAINE


My eulogy for my sister.
Hi, for those who do not know me, I am Christian Fournier, Martine's younger brother.
And I am Frédérique, his companion.
I ask your indulgence, and your patience, already from the beginning, because I have never managed to read my text without crying from the first sentence. Frédérique is here to help me. Frédérique has a text that comes after mine. I made it brief because I know I could not go far
My beloved sister has passed away.
"We will not see Tati Martine again," my children told me.
Like Martine, we have lots of children, ...
... our little stuffed animals.
Martine and I had in common, without ever being consulted, this love of stuffed animals. Martine brought back from her trip to England two identical stuffed toys: Hamleys for us and Edgar for her.
Martine read to my brother Dominique and me, in our youth, all the Asterix as they appeared in the newspaper La Voix du Nord. Thank you Martine.
Martine, to cheer me up during my military service, invited me to Coluche and Guy Bedos shows, in the front row. Thank you Martine.
Martine had managed the feat of reuniting my father and mother to visit me in England during my school photo and we had a great time. Bravo Martine.
Martine was also my irreplaceable confidante ... since 65 years.
65 years of memories and thoughts. Thank you Martine.
Hello Martine
Frédérique and I used to phone her for history or geography problems during our re-enactments.
And she always knew everything.
Allo Martine.
I sent her, across the oceans, my photo albums to save them.
Allo Martine.
Allo Martine.
Martine and Rene came to our house in Paris, after each of their many trips, so that I save their digital photos.
Allo Martine.
Martine was kind, generous, cheerful and always ready for adventure.
My pain is immense.
Martine, I will miss you so much.
Martine, rest in peace.


*****************************************
You are gone
but thank you for all these soft, sweet things
you left behind,
in my home,
in my head,
in my heart.
***************************************************
I'm Frédérique Gorsky, Martine's sister-in-law.
Martine is gone.
I had many ideas for the continuation of the adventures of Martine *, but this one should not exist before very long.
I wanted many more: Martine in the Vosges **, Martine in Malta ***, Martine celebrates 75 years, Martine at the Olympic Games 2022 **** ....
Thank you Martine for having accompanied me during these years, and for taking me on your adventures.
* For those who were at Martine's 70th aniiversary
** Frédérique and I had organized a surprise party for René by inviting all his friends to a large cottage in Strasbourg at the end of October 2018
*** Martine and Rene had plaaned a holiday in Malta in September 2018
**** Martine, René, Frédérique and I promised to go to the opening ceremonies and closing of the Olympic Games in Paris in 2022.
Martine FOURNIER (1948-2018) Secrétaire adjointe de la Société d'Histoire de Compiègne
Nous avons appris avec la plus vive douleur la brutale et bien trop précoce disparition de Martine, dans sa 71ème année, mercredi 5 septembre, des suites d'une cruelle et foudroyante maladie. Moins de quatre mois après le décès de notre ancienne vice-Présidente Françoise Martins, dont Martine était proche, nous déplorons la perte non moins cruelle de notre si dévouée secrétaire adjointe, collègue et amie chère de plus de trente ans. Elle avait fêté ses 70 ans au printemps dernier et participé à toutes nos dernières activités, aux séances et repas de notre 40ème anniversaire, à l'excursion de Nampcel en mai-juin. Cet été elle fit encore un heureux séjour à Nice, où elle se plaisait tant, et elle s'apprêtait à partir avec René découvrir Malte au début de cet automne ... Notre désarroi, notre émotion et notre peine sont immenses devant cette perte inattendue.
Martine était née le 24 mai 1948 à Arras. Restée très attachée à ses racines artésiennes et à son Pas-de-Calais natal, ancien pays minier laborieux, elle en incarnait elle-même les valeurs de convivialité et d'hospitalité, de solidarité et d'humanité. Suivant l'exemple de sa mère Alice, qui accomplit une carrière exemplaire d'institutrice, elle choisit de se consacrer à l'enseignement. Elle fit ses études à l'Université naissante d'Amiens, encore dépendante de Lille, mais alors plus accessible que la métropole du Nord pour les gens du Pas-de-Calais. Brillamment reçue au CAPES d'histoire-géographie, elle fut envoyée enseigner dans l'Oise, y accomplissant toute sa carrière de professeure certifiée dans les collèges Bonsecours de Senlis et Michelet de Creil, au lycée Jules Urhy de Creil, où elle eut pour collègue notre ami Philippe Papet et où elle précéda notre regretté ami Jean-Pierre Besse. Elle obtint enfin sa mutation pour le Lycée Pierre d'Ailly de Compiègne, où elle trouva son plein épanouissement, y exerçant plus de vingt ans, des années 1980 jusqu'en 2008, date de sa retraite. Très consciencieuse, particulièrement attachée à la réussite de ses élèves, qui l'aimaient beaucoup, Martine fut une professeure de grande valeur, une conseillère pédagogique très écoutée et estimée. Sa grande bienveillance faisait l'unanimité auprès de ses élèves et de ses collègues. Son engagement professionnel, son dévouement sans faille lui valurent le grade bien mérité de chevalier dans l'ordre des Palmes Académiques. Martine était une collègue cultivée, d'une grande curiosité intellectuelle, portant un vif et généreux intérêt aux questions politiques et sociales, ayant plus encore une prédilection pour l'histoire de l'art. Elle suivait les conférences de l'École du Louvre, aimait visiter les musées, découvrir les monuments. Les années de retraite lui permirent avec René de faire de nombreux voyages en France et à l'étranger, répondant à son goût pour la découverte du monde et la rencontre des autres. Savante mais jamais pédante, elle aimait apprendre et était toujours à l'écoute; elle n'étalait jamais sa culture, dont l'étendue n'avait d'égale que sa modestie et son humilité; elle avait ses convictions, mais très tolérante, elle savait respecter celles des autres et n'imposait jamais les siennes.
Depuis son arrivée à Compiègne, Martine a été une fidèle adhérente de notre société d'histoire. Elle lui apporta d'emblée avec toute sa générosité son concours bénévole actif, comme membre du bureau, depuis près de vingt ans secrétaire adjointe de l'association. Elle a été très précieuse pour l'organisation pratique de nos activités dans l'établissement et le maintien de nos bonnes relations avec le lycée Pierre d'Ailly, qui a longtemps accueilli nos séances. Elle était toujours partante et particulièrement efficace pour accomplir les tâches matérielles les plus humbles, si nécessaires au fonctionnement courant d'une association. Elle nous apporta aussi régulièrement, avec René, son précieux concours pour les multiples besoins de représentation de l'association. Je pouvais toujours compter sur Martine, devenue une collaboratrice irremplaçable, en même temps qu'une amie très chère, toujours chaleureuse, authentique, lumineuse, stimulante. Son sourire, sa douceur, sa gentillesse, sa générosité, son humilité nous manquent terriblement. Elle laisse un grand vide auprès de sa famille, de ses proches et de ses nombreux amis. Son image si belle, si tendre restera perpétuellement dans nos esprits et dans nos cœurs.
À son compagnon René, à toute sa famille et à ses proches, notre société tient à exprimer ses plus vives et sincères condoléances.
Jacques BERNET, Maître de conférences honoraire en histoire, Président de la Société d'Histoire moderne et comtemporaire de Compiègne


My mother, myself and my sister Martine.




Quand un être proche meurt ...Vous ne vous en remettez jamais. Vous passez lentement chaque jour. Mais vous les gardez toujours dans votre cœur.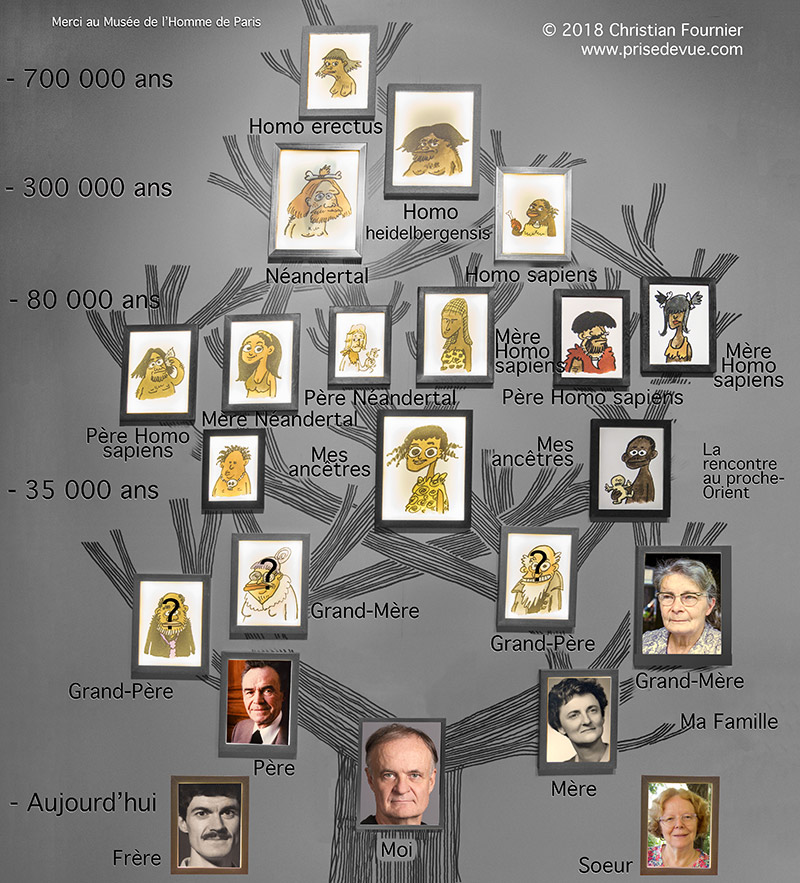 The Prisoner is a 17-episode British television series first broadcast in Canada beginning on 6 September 1967 then in the United Kingdom on 29 September 1967 and in the United States on 1st June 1968. It stars and was co-created by Patrick McGoohan, and combines spy fiction with elements of science fiction, allegory and psychological drama.
The series follows a British former secret agent who is abducted and held prisoner in a mysterious coastal village resort, where his captors try to find out why he abruptly resigned from his job. Although the show was sold as a thriller in the mould of the previous series starring McGoohan, Danger Man (1960–68; retitled as Secret Agent in the US), its combination of 1960s countercultural themes and surrealistic setting had a far-reaching influence on science fiction and fantasy TV programming, and on narrative popular culture in general.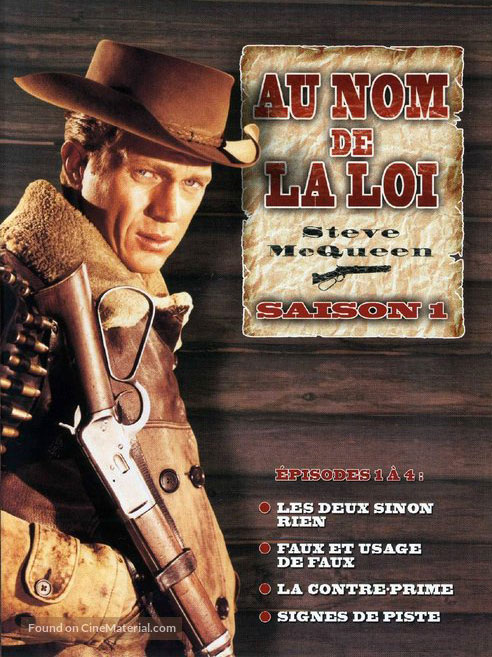 Au nom de la loi (Wanted: Dead or Alive) est une série télévisée américaine en 94 épisodes de 26 minutes, en noir et blanc, créée par Thomas Carr et diffusée entre le 6 septembre 1958 et le 29 mars 1961 sur le réseau CBS, avec Steve McQueen

*************************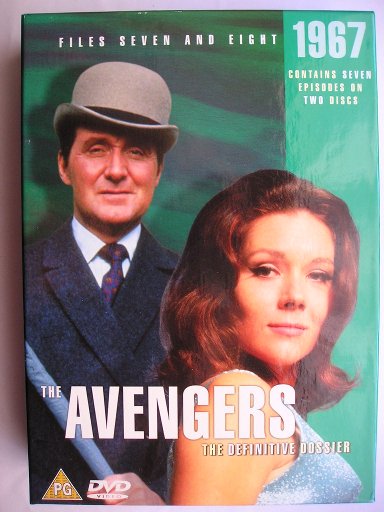 The Avengers (Chapeau melon et bottes de cuir) avec Patrick Macnee et DianaRigg.
Chapeau melon et bottes de cuir est le titre français de deux séries télévisées : The Avengers série britannique, et The New Avengers série franco-canado-britannique mélangeant espionnage, science-fiction et action, mettant en scène John Steed, le personnage principal (la seconde série pouvant être considérée comme la suite de la première).
La première série, ayant pour titre original The Avengers (« les vengeurs »), se compose de 161 épisodes de 52 minutes, dont 104 en noir et blanc, et fut créée par Sydney Newman et Leonard White. Elle a été diffusée du 7 janvier 1961 au 21 mai 1969 sur le réseau ITV.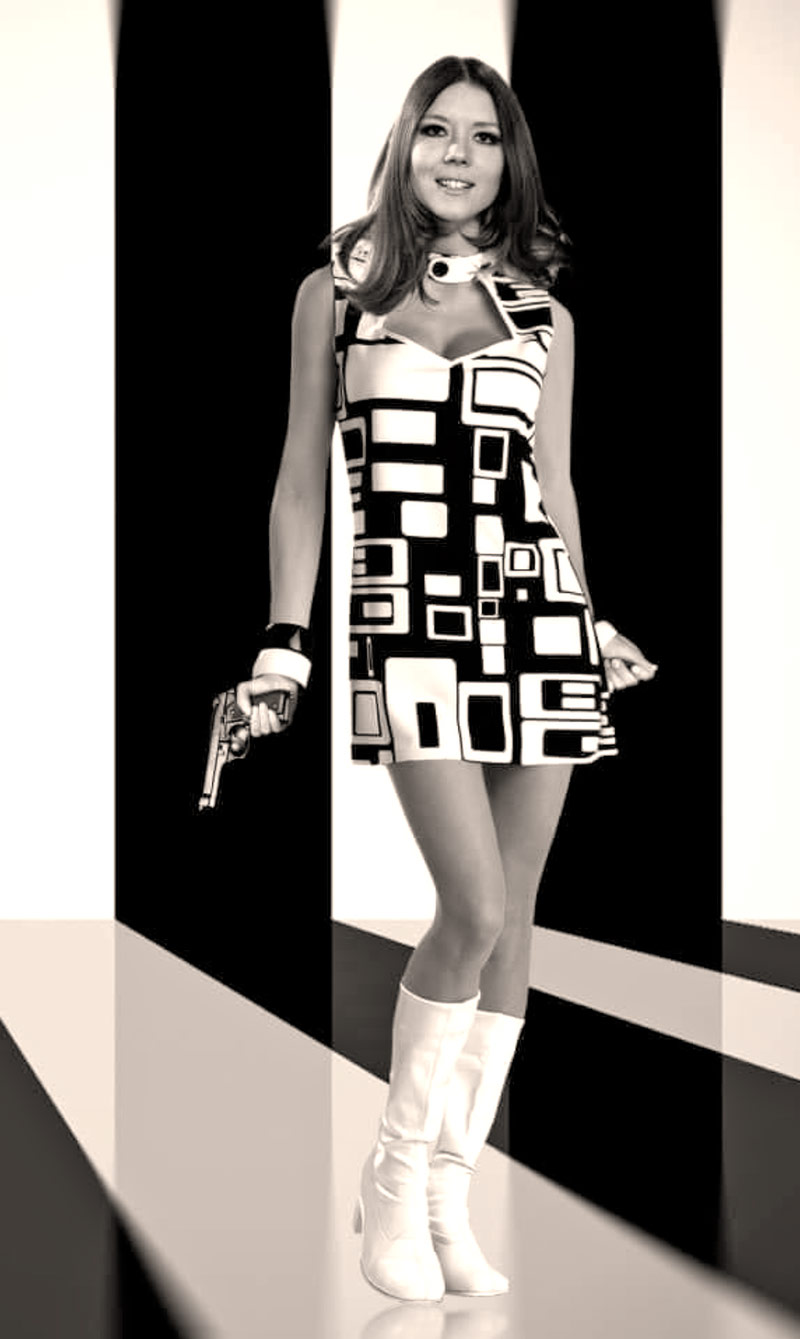 Le célèbre couturier français Pierre Cardin est décédé à l'âge de 98 ans le 29 décembre 2020.
Sa marque Pierre Cardin est présente, sous formes de franchises, dans plus de 100 pays, faisant de Pierre Cardin l'un des cinq Français les plus connus au monde. Sa fortune serait estimée à plus de 600 millions d'euros en 2009.
L'acteur Patrick Macnee, incarne John Steed habillé en Pierre Cardin dans la série Chapeau melon et bottes de cuir (the New Avengers), aux cotés de Diana Rigg.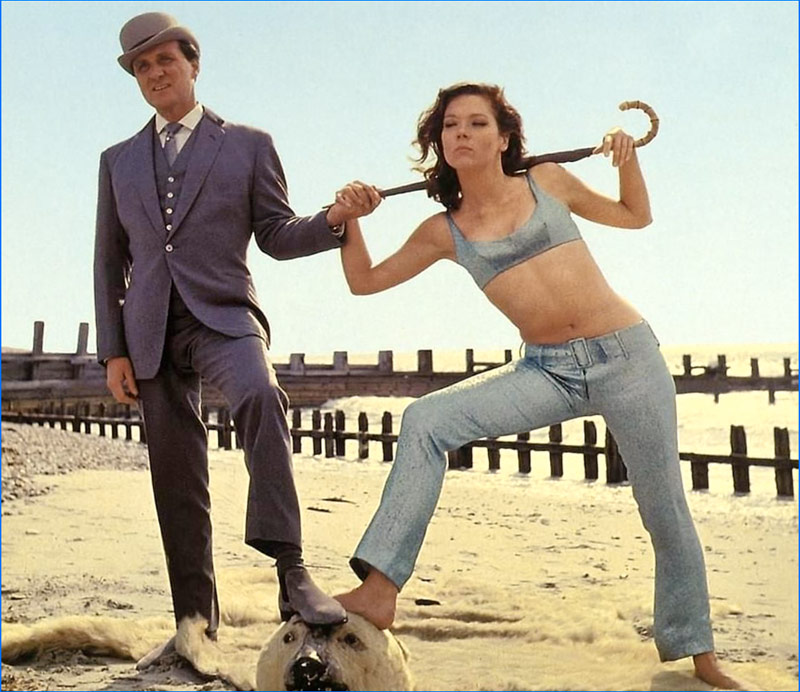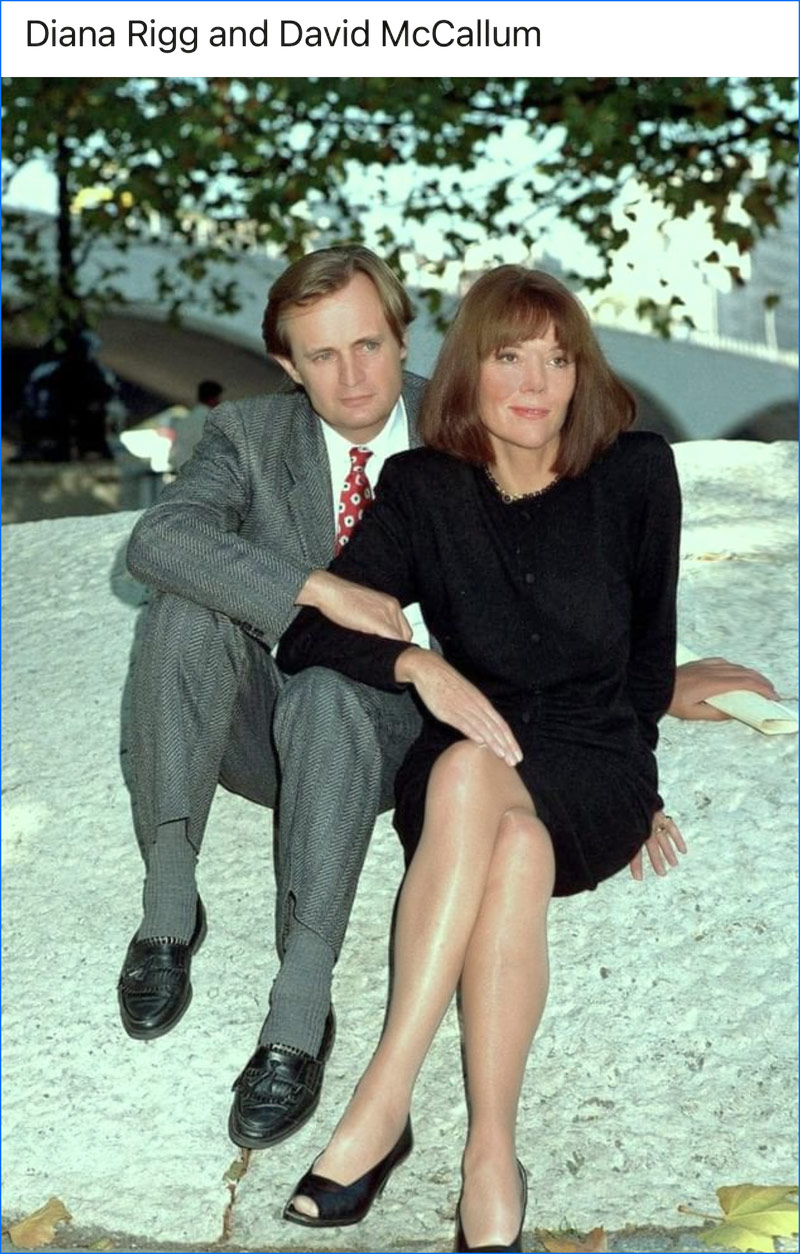 David Mc Callum (celui qui me ressemble) était l'espion dans Man from Uncle (Agents très spéciaux). Dina Rigg était l'agent dans The Avengers (Chapeau melon et bottes de cuir)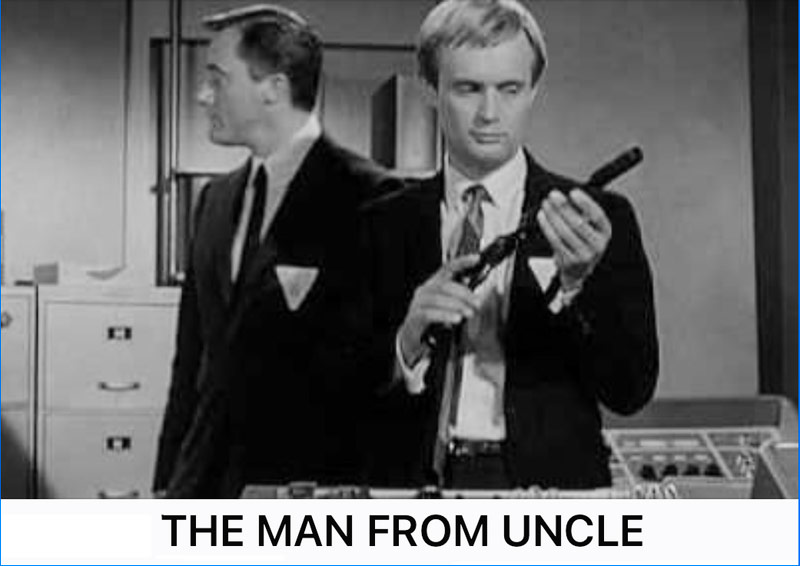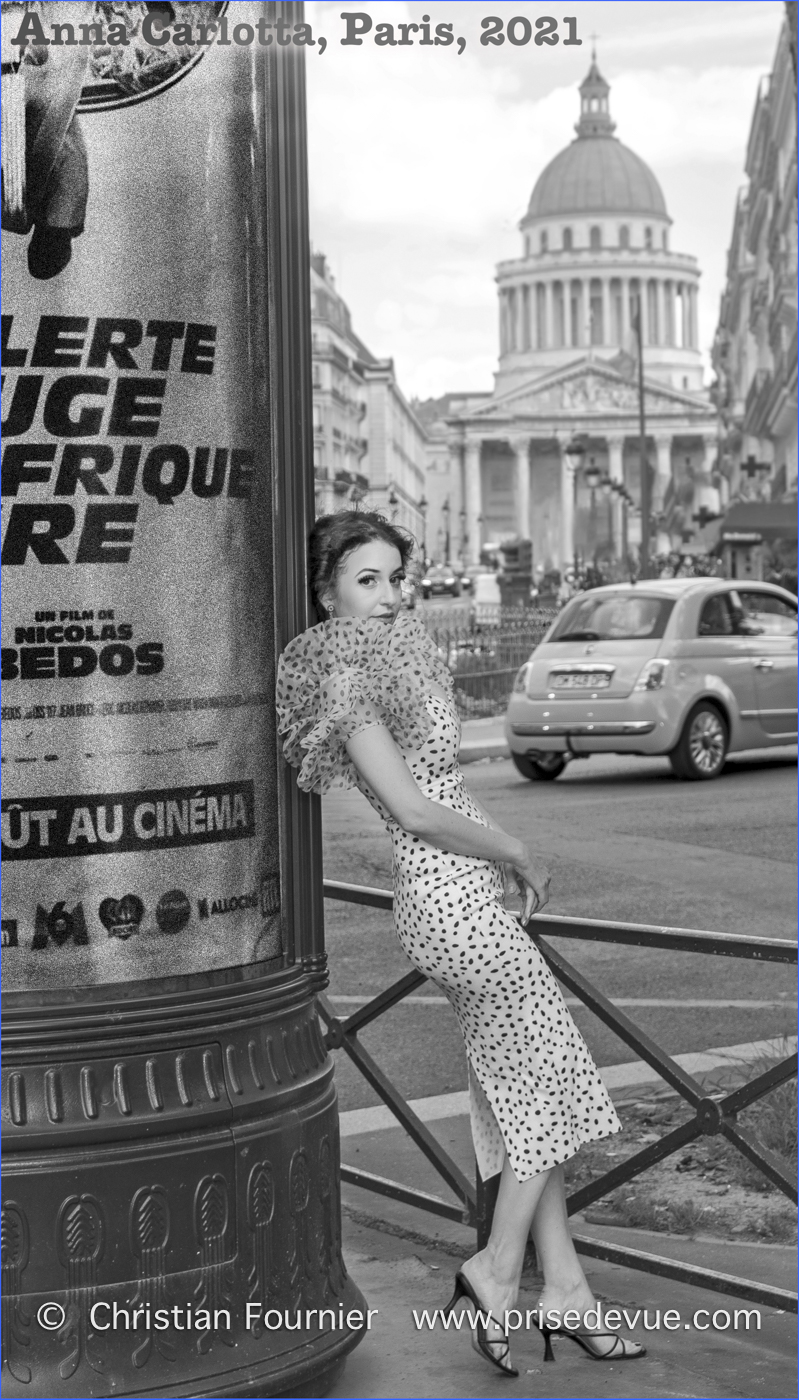 J'ai essayé de refaire cette photo en 2021 avec Anna Carlotta.




*******************************************




The House of the Rising Sun est une chanson traditionnelle de folk américaine. De nombreuses versions de la chanson existent, car elle a été reprise maintes fois.
La version commerciale la plus connue, enregistrée en 1964 par le groupe de rock britannique The Animals, a été un succès international, numéro 1 au Royaume-Uni, aux États-Unis et au Canada. En 1964, Hugues Aufray et Vline Buggy adaptent The House of the Rising Sun en français pour Johnny Hallyday sous le titre Le Pénitencier.

There is a house in New Orleans
They call the Rising Sun
And it's been the ruin of many a poor boy
And God, I know I'm one
My mother was a tailor
She sewed my new blue jeans
My father was a gambling man
Down in New Orleans
Now the only thing a gambler needs
Is a suitcase and a trunk
And the only time he is satisfied
Is when he's on a drunk
Oh, mother, tell your children
Not to do what I have done
Spend your lives in sin and misery
In the House of the Rising Sun
Well, I got one foot on the platform
The other foot on the train
I'm goin' back to New Orleans
To wear that ball and chain
Well, there is a house in New Orleans
They call the Rising Sun
And it's been the ruin of many a poor boy
And God, I know I'm one

********************************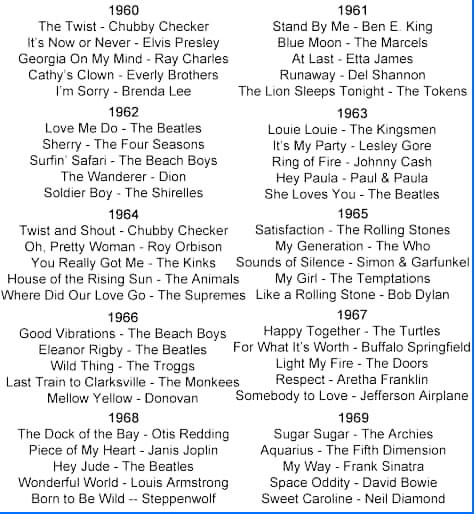 Real music, played by real musicians on real instruments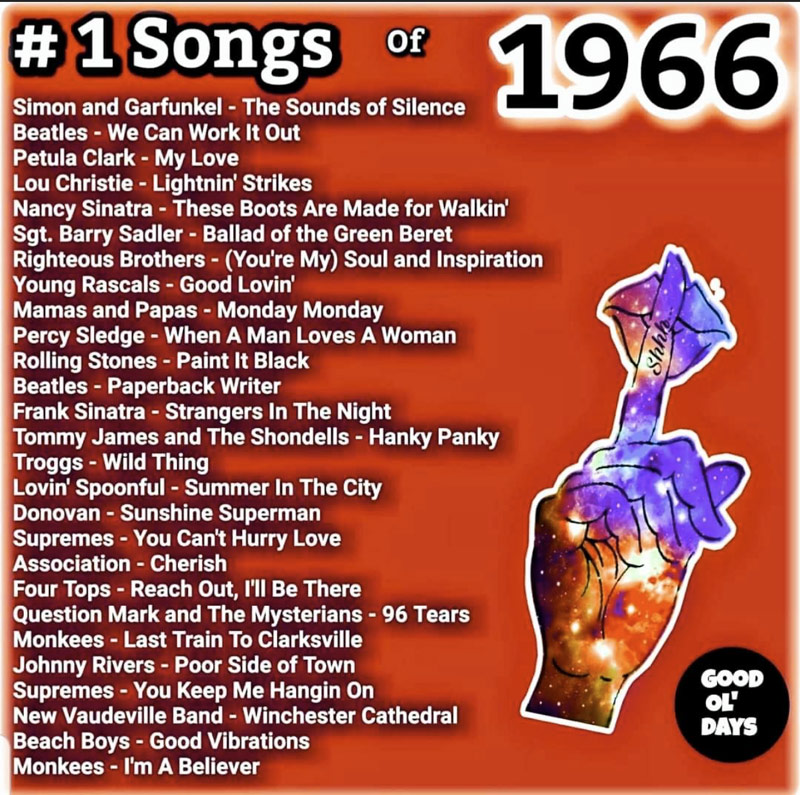 *******************************************




L'assassinat de John Fitzgerald Kennedy, trente-cinquième président des États-Unis, a lieu le vendredi 22 novembre 1963 à Dallas. Le cortège présidentiel traverse à vitesse réduite le centre de la ville ...


*************************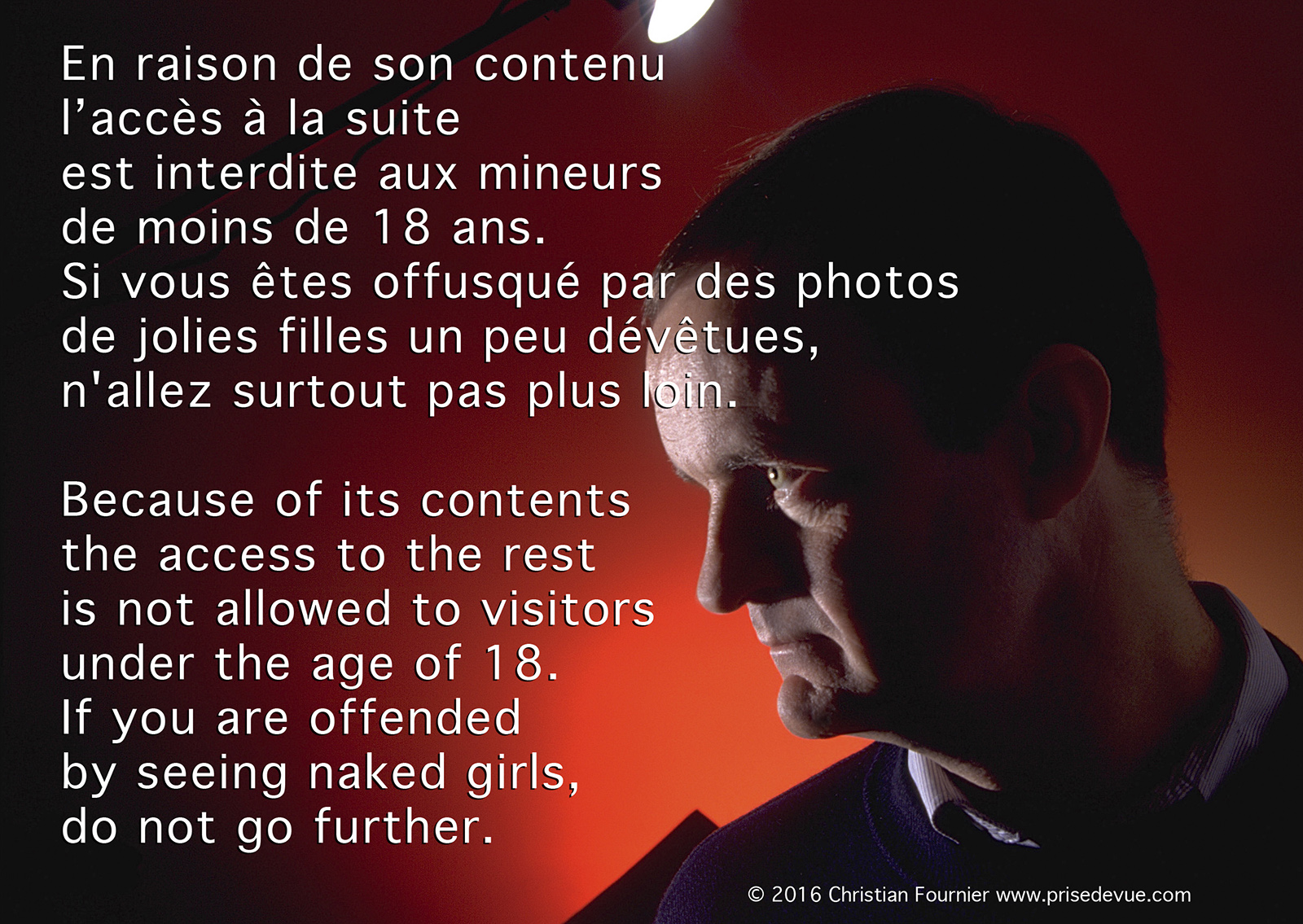 If you are offended by photos of somewhat scantily-dressed pretty women, do not scroll to the bottom of this page.

Nudity is not pornography. Respect art. Moderate censorship.

A different era.

The Dalai Lama: "The majority of people who openly say they are offended by the posts of pretty naked girls are usually the ones who secretly watch porn the most."

The hypocrisy of watching sexy photos without respecting the photographers who make these photos.

In 1978, nudity did not shock.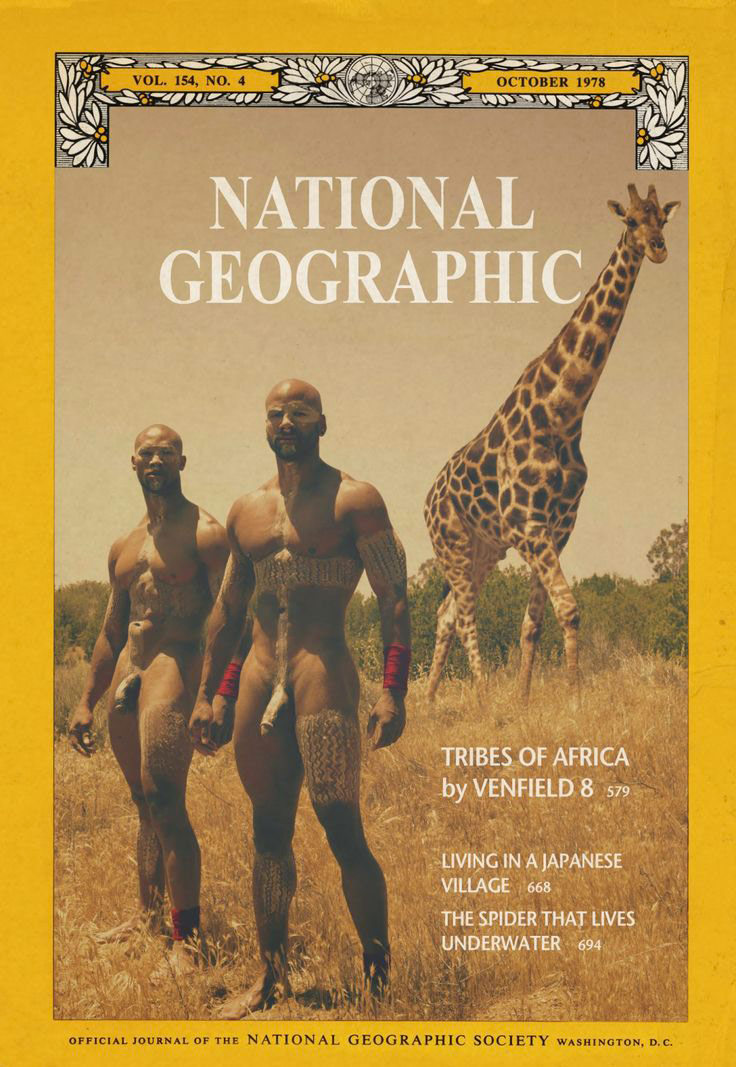 National Geographic (formerly the National Geographic Magazine, sometimes branded as NAT GEO) is the long-lived official monthly magazine of the National Geographic Society. It is one of the most widely read magazines of all time. Topics of features generally concern science, geography, history, and world culture. The magazine is well known for its distinctive appearance: a thick square-bound glossy format with a yellow rectangular border and its use of dramatic photography. The magazine is published monthly. Additional map supplements are also included with subscriptions. It is available in a traditional printed edition and through an interactive online edition. National Geographic been published continuously since 1888, nine months after the foundation of the Society itself.
It's the Mecca of every photographer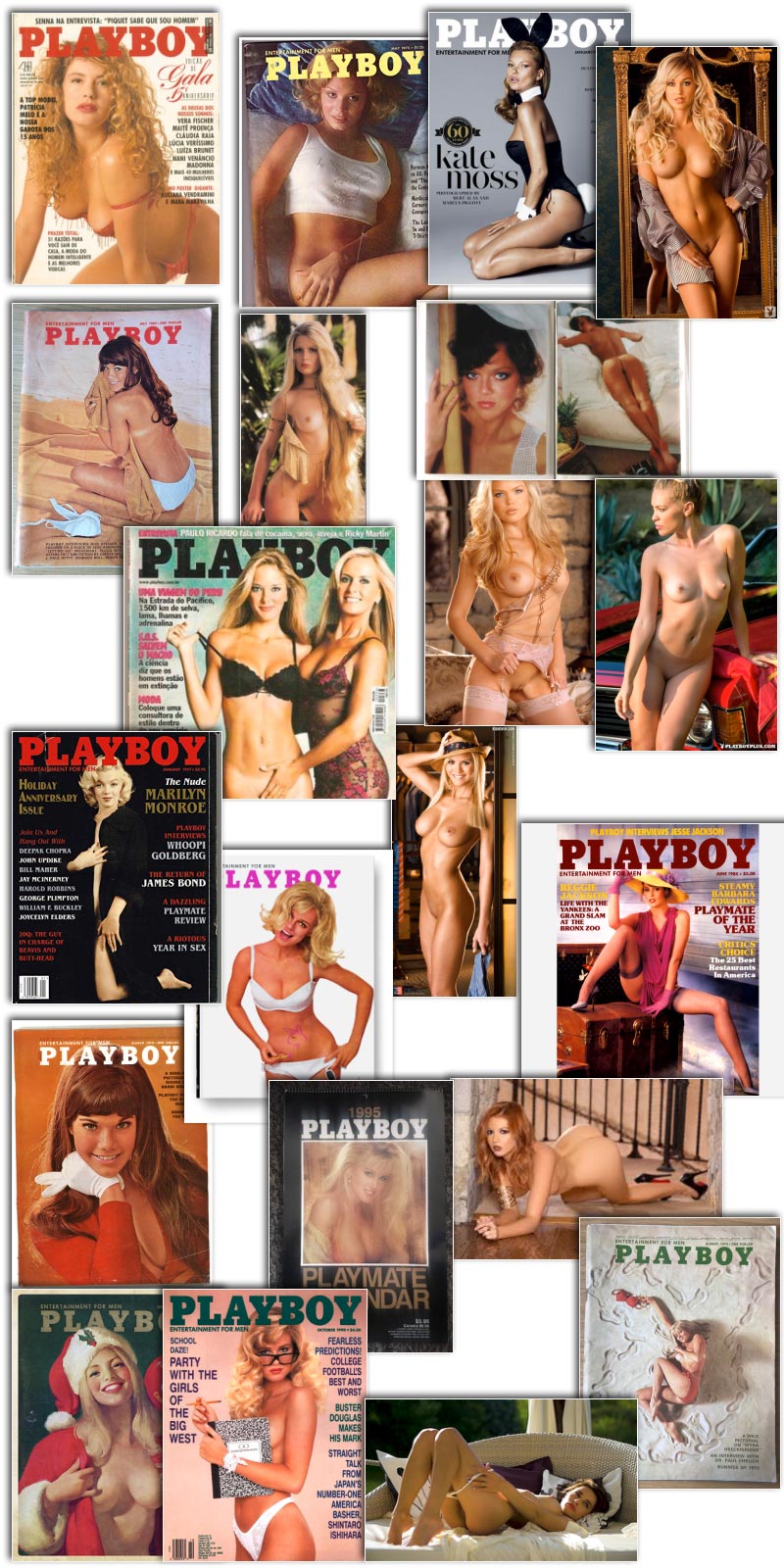 1953, although not yet born, I already see myself as a photographer for Plaboy.
Playboy is an American men's press magazine founded in Chicago in 1953 by Hugh Hefner. He is known for his playmates and erotic photographs, but also for some of his quality articles.
Playboy is published in many countries, and a French version appeared between 1973 and 2011.

Well in 1984, I photograph Susan Schott, 1984 Playmate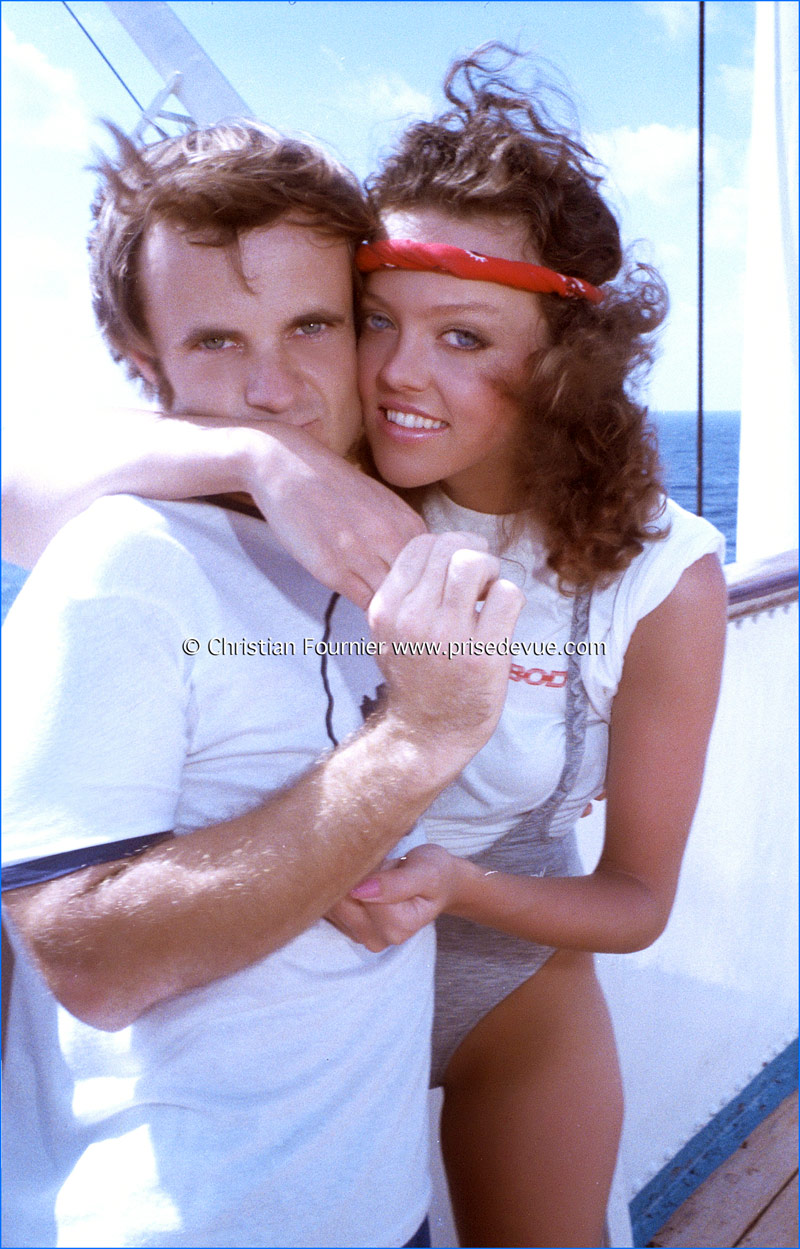 Many thanks to David Macey for allowing me to participate in this Playboy shoot. Many thanks to Susan Schott.




1955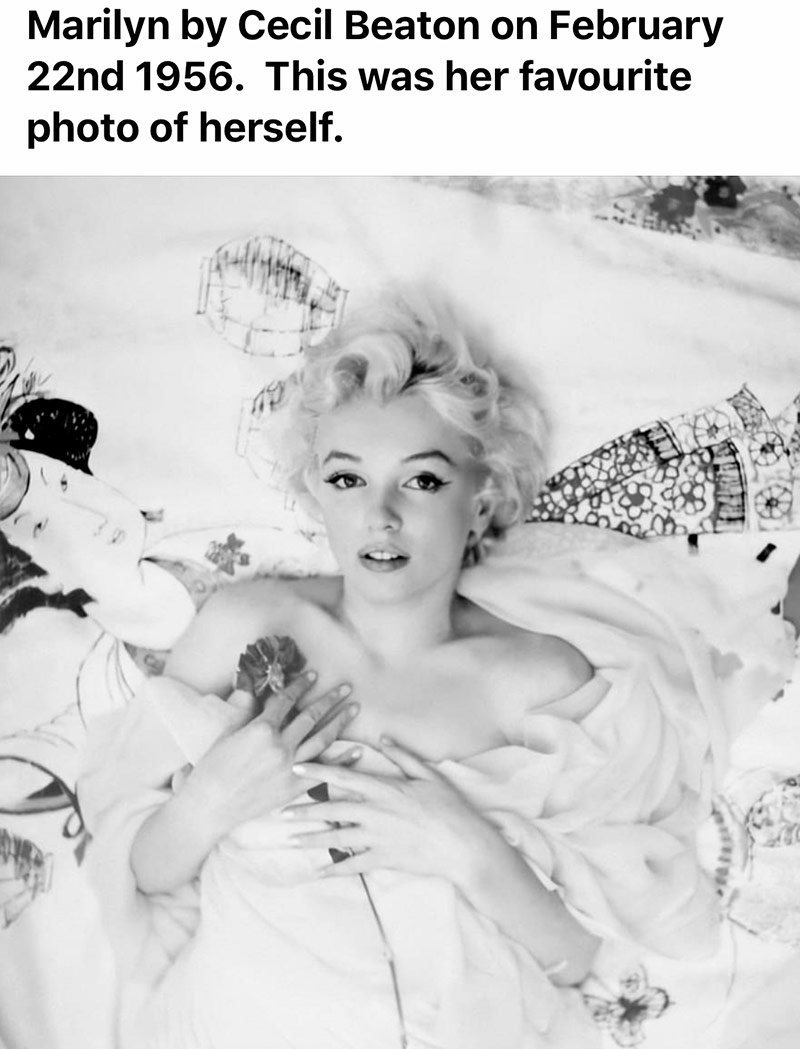 1962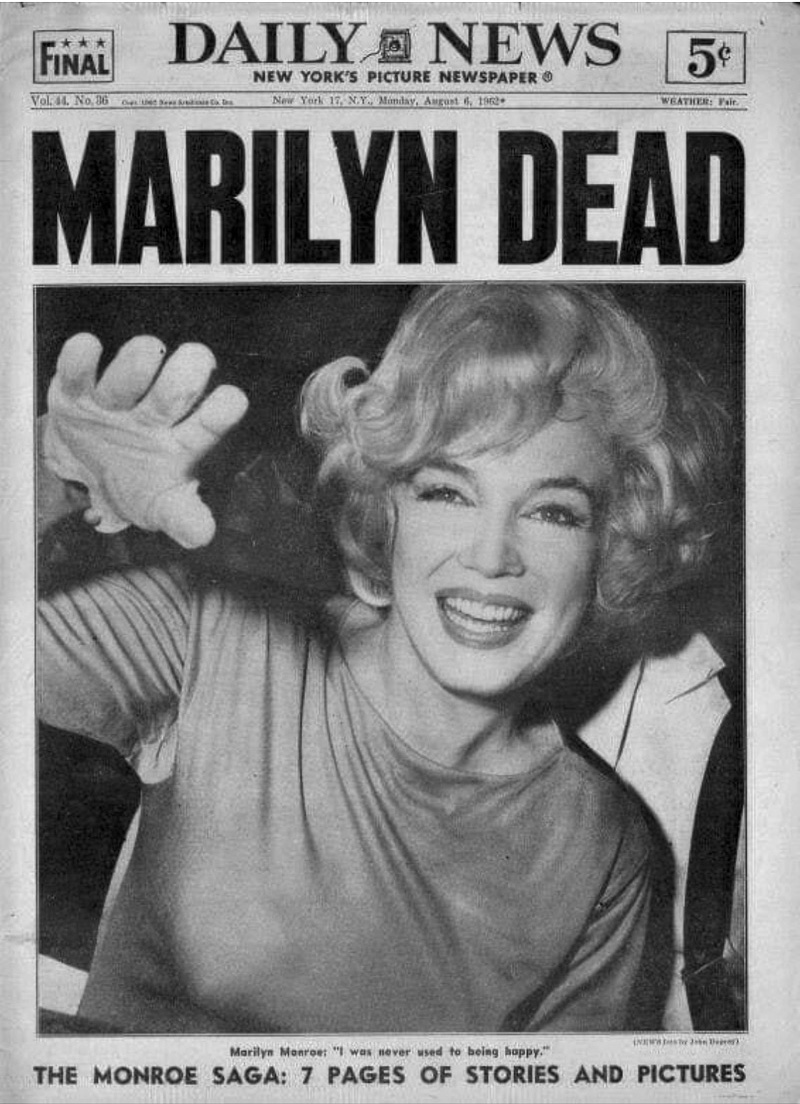 Dans la nuit du 4 au 5 août 1962 disparaissait Marilyn Monroe, à son domicile de Brentwood (Los Angeles). Elle n'avait que 36 ans. Elle fut découverte inanimée, nue dans son lit, la main sur son téléphone, par son psychiatre Ralph Greenson, appelé par la gouvernante de l'actrice, Eunice Murray. Le médecin légiste conclut alors à un empoisonnement aux barbituriques et à un «suicide probable». Mais dès cette époque, émerge la thèse d'un complot pour assassiner la star.

1956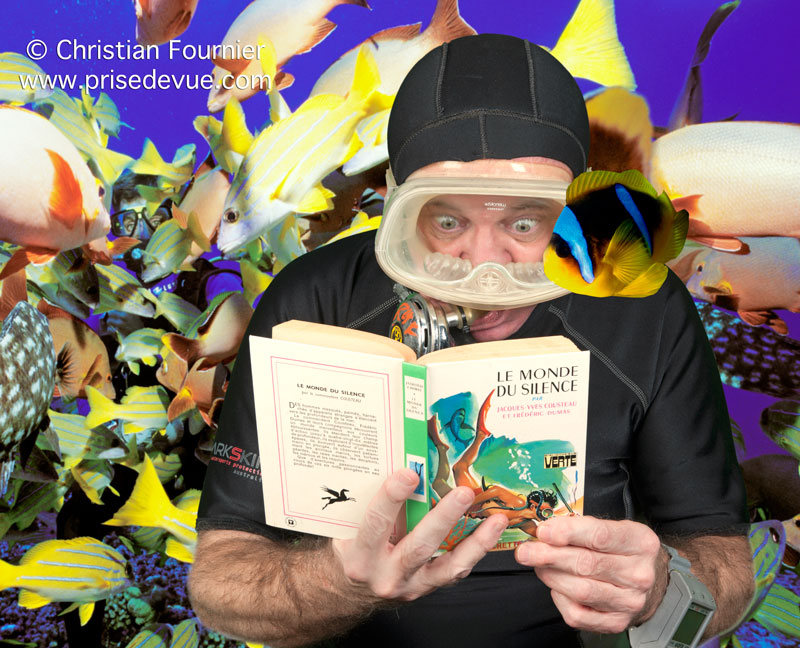 Le Monde du silence is a French documentary film directed by Jacques-Yves Cousteau and Louis Malle between 1954 and 1955 and released for the first time in theaters in France in 1956, at the same time as his participation in the Cannes Film Festival, where he won the Palme d'Or. In 1957, in the United States, he won the Oscar for best documentary film.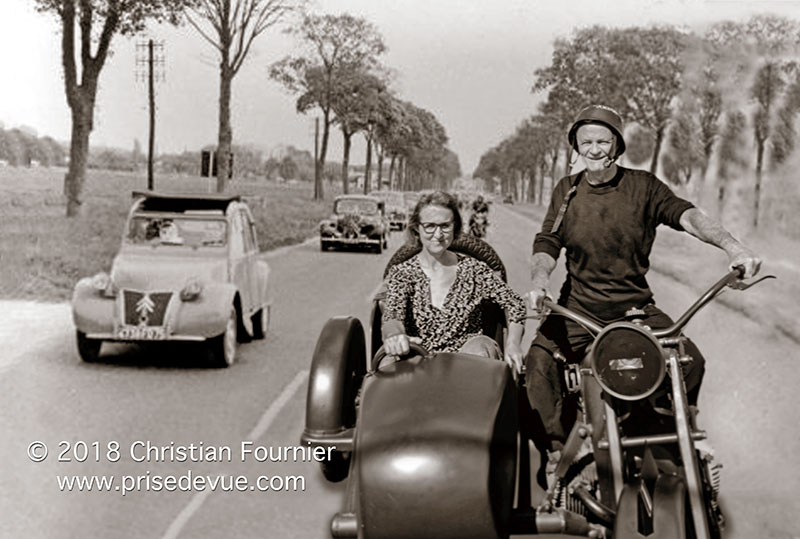 La Grande Vadrouille est un film franco-britannique réalisé par Gérard Oury, sorti en 1966.
Avec plus de 17 millions de spectateurs lors de sa 1re exploitation en salles (de 1966 à 1975), le film demeure pendant plus de trente ans le meilleur score du box-office français toutes nationalités confondues (avant d'être dépassé par Titanic en 1998) et durant plus de quarante ans le plus grand succès d'un film français sur le territoire français, avant d'être dépassé par Bienvenue chez les Ch'tis de Dany Boon en avril 2008. Cependant, proportionnellement à la population française des deux époques, La Grande Vadrouille reste au premier rang. Il est à ce jour troisième au palmarès des films français les plus vus en France, précédé par Bienvenue chez les Ch'tis et Intouchables.


Bourvil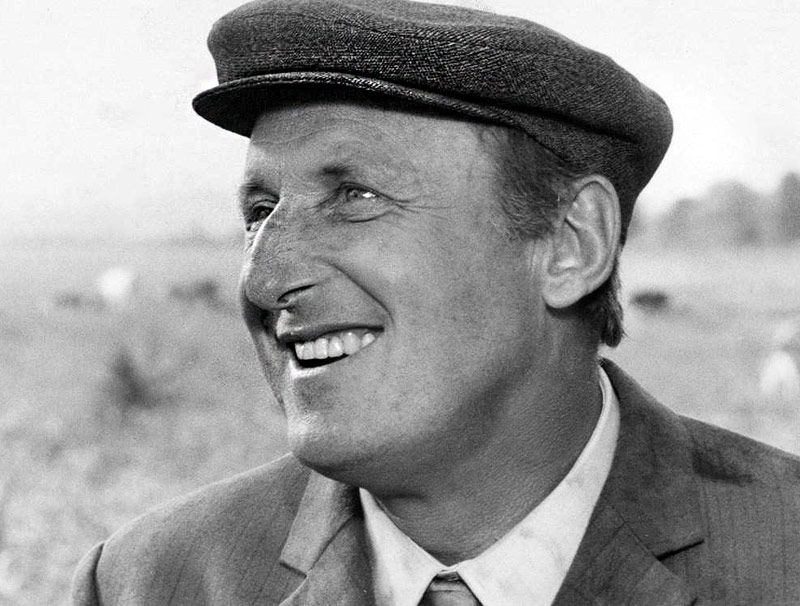 Fernand Raynaud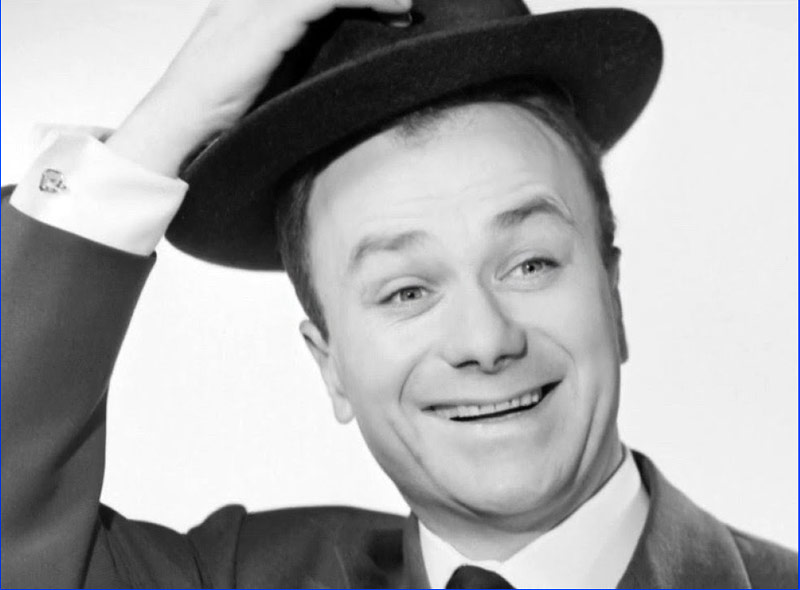 J'ai lu tous les "Club des 5" The famous 5 en anglais.
Aug. 23, 1966




The first photo of the Earth seen from space
For me: the most beautiful picture of all humanity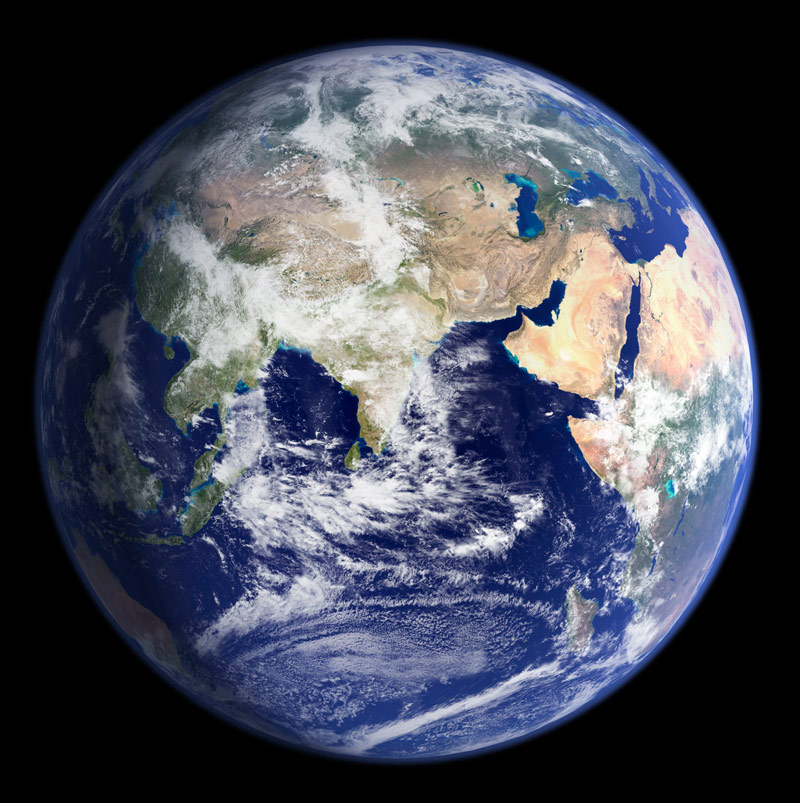 Le 08 mars 2021 : 2050 : Frédérique Gorsky first space tourist




Technical Explanation: Elon Musk predicted space tourism for the fourth quarter of 2021. In November 2020, four astronauts were successfully put into orbit by SpaceX's Crew Dragon capsule, before joining the International Space Station.
But I put this in 2050, because Frédérique is much further from the earth than the International Space Station ISS which sees only a small part of the terrestrial globe through its portholes.



1967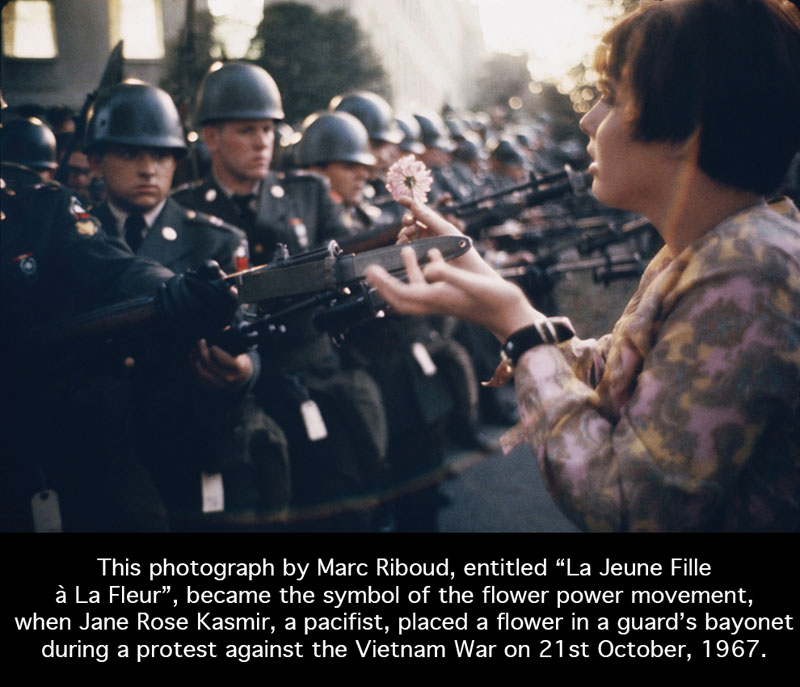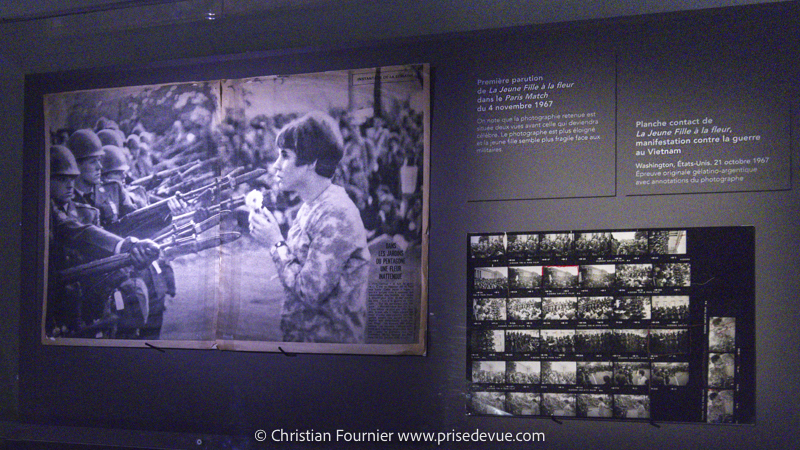 Le dimanche 18 juillet 2021, je photographie l'exposition "Marc Riboud - Histoires possibles" au Musée Guimet.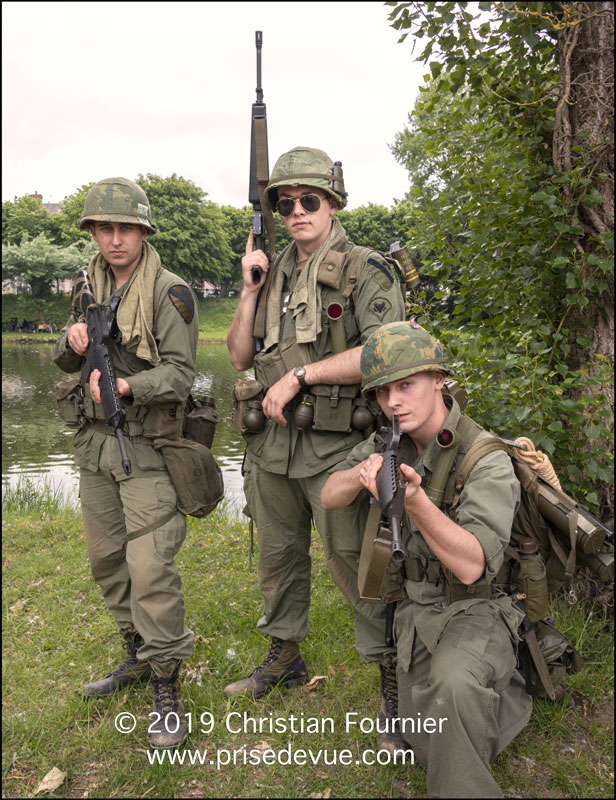 La guerre du Viêt Nam (également appelée deuxième guerre d'Indochine) est une guerre qui se passe au Viêt Nam et oppose, de 1955 à 1975, d'une part la République démocratique du Viêt Nam (ou Nord-Viêt Nam) avec son armée populaire vietnamienne — soutenue matériellement par le bloc de l'Est et la Chine — et le Front national de libération du Sud Viêt Nam (dit Viet Cong), et d'autre part la République du Viêt Nam (ou Sud-Viêt Nam), militairement soutenue par l'armée des États-Unis appuyée par plusieurs alliés (Australie, Corée du Sud, Thaïlande, Philippines).
La guerre américaine d'Indochine ne fut jamais déclarée. Aussi l'année exacte de son commencement prête-t-elle à débat. On a pris l'habitude d'en attribuer la paternité
au président John F. Kennedy, qui à partir de 1961, y envoya plus de 15 000 conseillers militaires. Pourtant dès le milieu des années 1950, le Sud Viêt Nam connaît une situation insurrectionnelle. En 1998, le gouvernement fédéral des États-Unis détermine que les militaires américains tombés après le 1er novembre 1955 — date de la création du premier groupe de conseillers militaires américains au Sud Viêt Nam — peuvent être considérés comme morts durant la guerre du Viêt Nam. Ce n'est cependant qu'à partir de 1965 que les États-Unis interviennent massivement au Viêt Nam, après la résolution du golfe du Tonkin d'août 1964. La politique de contre-insurrection des États-Unis, accompagnée de bombardements massifs — notamment l'opération Rolling Thunder contre le territoire nord-vietnamien — échoue cependant à faire cesser la guérilla au Sud : l'offensive du Tết de 1968 confirme l'enlisement militaire du conflit vietnamien. Les opérations américaines contribuent au contraire à étendre les hostilités aux pays voisins : la guerre civile laotienne et la guerre civile cambodgienne deviennent des conflits annexes à la guerre du Viêt Nam.
Le conflit étant dans l'impasse et de plus en plus impopulaire dans l'opinion publique américaine, les accords de paix de Paris décident en 1973 du retrait militaire américain. En 1975, le Nord Viêt Nam réalise une offensive contre le Sud Viêt Nam et remporte la victoire : le pays, officiellement réunifié l'année suivante, devient la République socialiste du Viêt Nam. En même temps que le Viêt Nam, le Cambodge et le Laos deviennent eux aussi des pays communistes.



May 1968 in Paris




The events of May-June 1968, or more briefly May 68, designate a period during which student demonstrations take place, as well as general and wildcat strikes.
These events, triggered by a revolt of the student youth in Paris, then winning over the working world and most categories of population throughout the territory, constitute the most important social movement in the history of France in the twentieth century.
It is characterized by a vast spontaneous anti-authoritarian revolt ("here and now"), of a social, political and cultural nature, directed against capitalism, consumerism, American imperialism and, more immediately, against Gaullist power in square.
The events of May-June resulted in the death of at least seven people and hundreds of seriously injured in the clashes, both on the side of the demonstrators and the police.
Looking back over the years, the events of May-June 1968 appear to be a fundamental break in the history of French society, materializing a questioning of traditional institutions.


Obviously I am also slightly dyslexic.