Page 12: Disiplinary military service in France
I stopped having fun! From June of 78 to June of 79 : I made a serious mistake. I was safe in England, having managed to dodge the French Military Authorities until the late age of 26. However, the law suddenly changed and police came to my mother in Arras, threatening her with reprisals. I gave myself in and so I found myself at the Military Disciplinary Base in Drachenbronn in the Vosges.



French National Education barred me from playing any sports because of my asthma, but the French Army forced me to become a parachutist!
Useless, Absurd, Fascist. At this base I encountered, among the recruits, the thickest, most stupid people I have ever met (almost on par with some of the "pit-bull" photographers at the 2015 photo-calls). Unscrupulous, impolite, racists, homophobes, narrow-minded, thieves, layabouts, liars, no sense of humour at all except below the belt. The joke by Fernand Raynaud : "Combien temps met le fût du canon pour refroidir ?" (How long does it take for the canon stock to cool down?" is reality, here.
For example: outside, we were trained to shoot a machine gun, blow by blow, by using the line of sight, on the shoulder, and at the same time we were being taught in class that the machine gun is made to be shot using guesswork, in bursts, on the hip. Shooting blow-by-blow ruins the machine gun.
I still recall the head-shaving : an attempt on my individuality.
I saw every vice possible and even those that were impossible. Thank goodness this horror has finally been abolished.


Douglas Adams :


There is a theory which states that if ever anybody discovers exactly what the Universe is for and why it is here, it will instantly disappear and be replaced by something even more bizarre and inexplicable. There is another theory which states that this has already happened."

John Lennon, about Elvis Presley: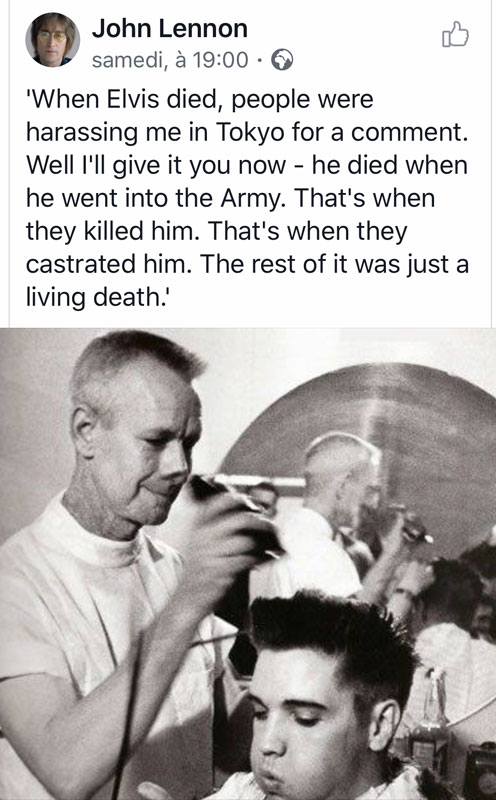 Mort d'Elvis Presley : citation de John Lennon : Quand Elvis est mort, les gens m'ont harcelé pour avoir mes commentaires. Le voici : Il est mort quand il a dû aller à l'armée. C'est comme ça qu'ils l'ont tué. C'est comme ça qu'ils l'ont castré. Après, il n'était plus qu'un mort vivant.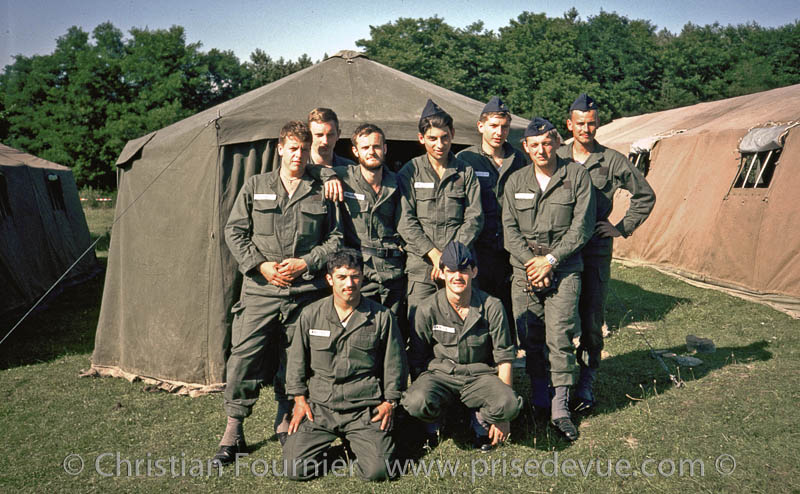 I am the third from the left in the top row.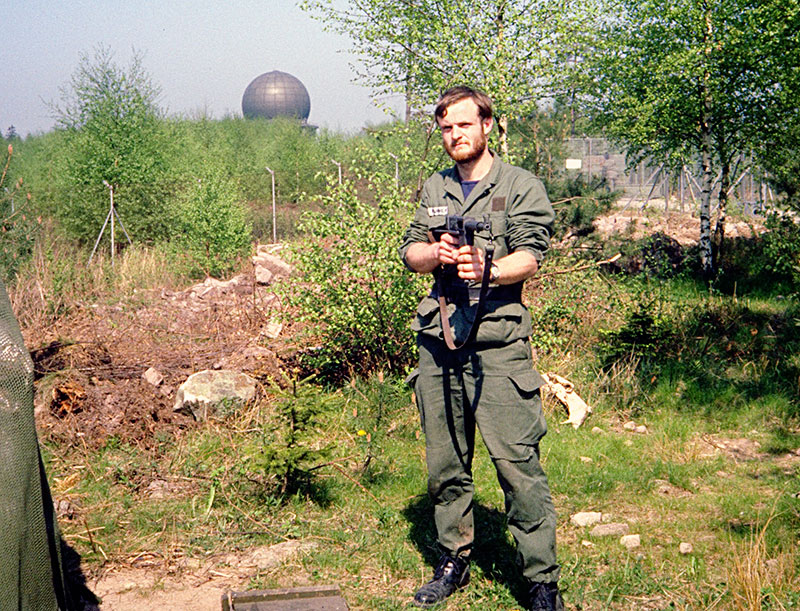 The infamous machine gun (see further up) held correctly.

Obviously the PAMat 1949 isn't loaded and has been verified as harmless. I might have been depressed, but I wasn't irresponsible!

The MAT 49 was the French Army's machine gun from the start of the 1950s. Of simple and solid make, it was used during the Indochina war and accounted for many of the weapons used by the French Army and Algerian separatists in the ALN during the Algerian War.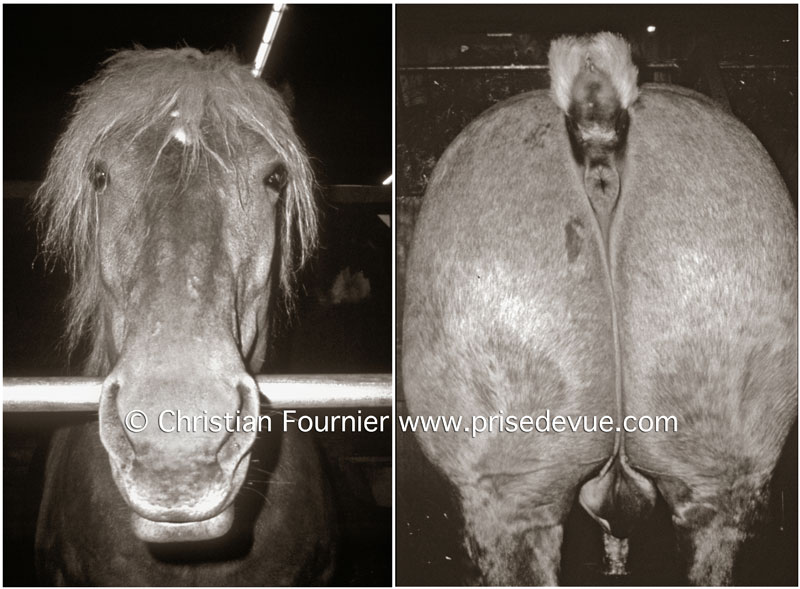 1978 : Here I am in an army hospital in Val De Grâce, for a sinus puncture and polypectomy as well as surgery on my nasal septum. They botched the surgery and I had to have it redone correctly, much later in Miami, when I became a rich photographer.



November 21 1978
RChF 20 rue principale, Birlenbach 67160 Wisembourg
Dear Claude, Here's hoping you're much better off than I am because here I am, your humble narrator, writing to you from a military hospital bed, surrounded by shameless idiots of the worst sort, cared for by clumsy, conceited military men.
I have two tubes coming out my nose. Sinus puncture plus polypectomy. To add to this, tomorrow I'll have one foot in a cast for a calcaneus fracture. There's no need to go crazy and pull out your poor old dog-eared dictionary, I'll tell you, the calcaneus is the bone of the heel.
Oh, enjoy your situation as a free and healthy man!
I'll let you in on what I've learned here : the little French people, compared to their British cousins, are lying, egotistical thugs. In the end, we really need strict laws, leaving no personal initiative up to these louts who are incapable of being capable. Whereas in GB, trust reigns and can continue to reign, which changes everything. You get it? Vive l'England.
Go there, I'll be on my way shortly, I'll come back as soon as I'm allowed to leave this prison.
I am a great photographer. You see, I still believe in my dream. When you're alone, sick, poor, and imprisoned, it helps.
Finally this whole nightmare will be over in July, I'll be able to fight healthily. I am not about to forget the fascism, the oppression and the absurdity of the brilliant French Army.
How can the French have let themselves be tricked by such stupidity for so long?
I'm staying on base to save up to go to GB in February.
Here it is beautiful. Sun on snow.
But there's blood on the snow and hate in my heart. Your friend, Christian


"De l'autre côté du seuil d'une caserne, la démocratie prend une drôle de gueule." (When you're standing on the other side of an entrance to a cave, democracy starts to look a little funny) (Les Pensées de Cavanna » par François CAVANNA)


Extrait de « Les fourmis », Boris Vian, 1949


On est arrivés ce matin et on n'a pas été bien reçus, car il n'y avait personne sur la plage que des tas de types morts ou des tas de morceaux de types, de tanks et de camions démolis. Il venait des balles d'un peu partout et je n'aime pas ce désordre pour le plaisir. On a sauté dans l'eau, mais elle était plus profonde qu'elle n'en avait l'air et j'ai glissé sur une boîte de conserves. Le gars qui était juste derrière moi a eu les trois quarts de la figure emportée par le pruneau qui arrivait, et j'ai gardé la boîte de conserve en souvenir. J'ai mis les morceaux de sa figure dans mon casque et je les lui ai donnés, il est reparti se faire soigner mais il a l'air d'avoir pris le mauvais chemin parce qu'il est entré dans l'eau jusqu'à ce qu'il n'ait plus pied et je ne crois pas qu'il y voit suffisamment au fond pour ne pas se perdre.

Je suis toujours debout sur la mine. Nous étions partis en patrouille ce matin et je marchais le dernier comme d'habitude. Ils sont tous passés à côté, mais j'ai senti le déclic sous mon pied et je me suis arrêté net. Elles n'éclatent que quand on retire son pied. Elles n'éclatent que quand on retire son pied. J'ai lancé aux autres ce que j'avais dans mes poches et je leur ai dit de s'en aller. Je suis tout seul. Je devrais attendre qu'ils reviennent, mais je leur ai dit de ne pas revenir, et je pourrais essayer de me jeter à plat ventre, mais j'aurais horreur de vivre sans jambes. Je n'ai gardé que mon carnet et le crayon. Je vais les lancer avant de changer de jambe et il faut absolument que je le fasse parce que j'en ai assez de la guerre et parce qu'il me vient des fourmis.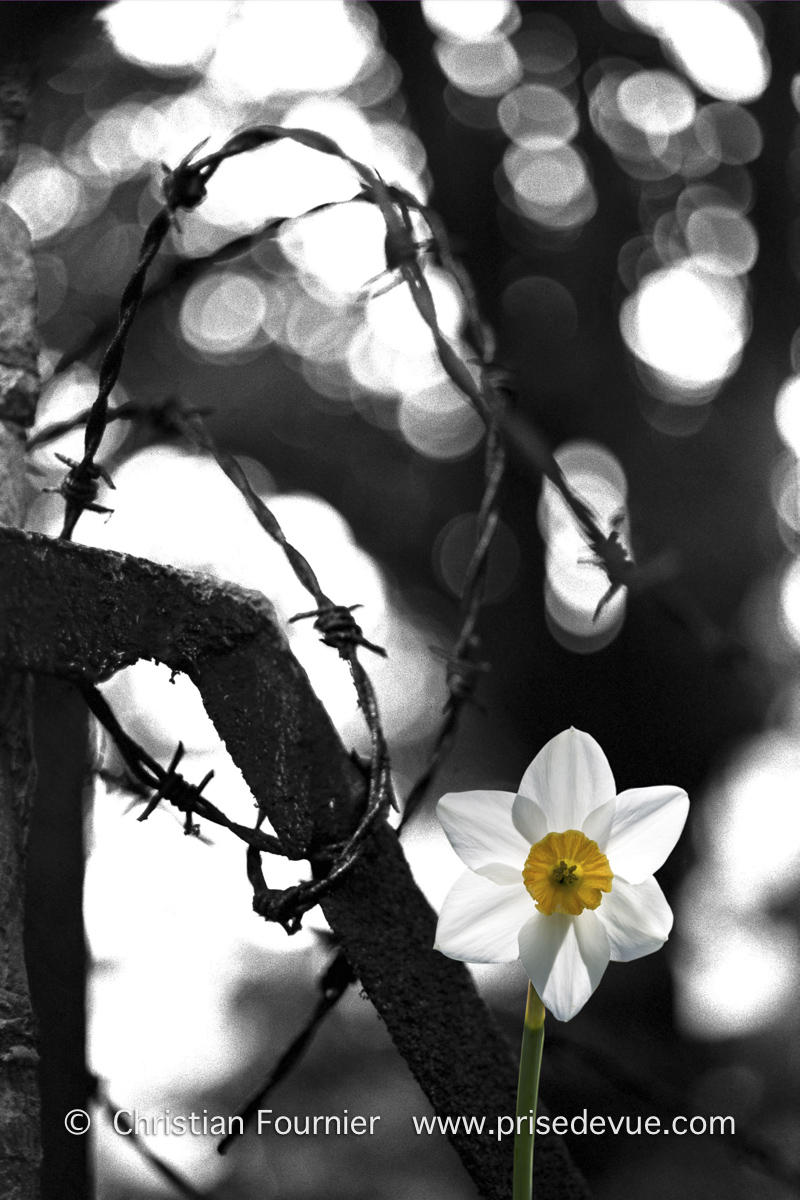 Another abstract photo, really gives you the ambiance at the time.


Less abstract: the French Army's crappers.




Due to yesterday's request by Andy Novis: "It's time for you to take a crap photo, sick of all the good ones", here is a "crap" one.

I shot it in 1978 during my military service, then compulsory in France, even for kids with asthma, as I was. I call it The French Can Can army, because there are cans in it and can means toilets in British slang. One of the worst times of my life.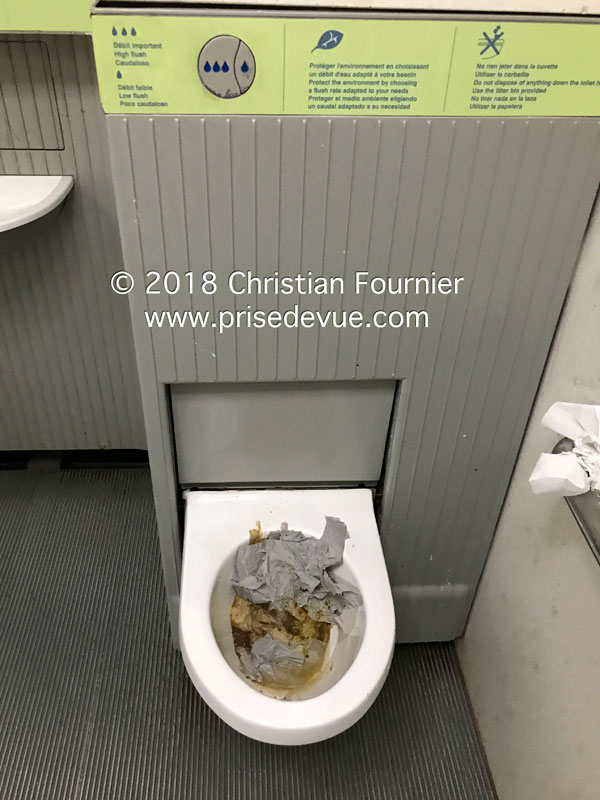 In Paris in 2018, with Decaux, not much better. Il manque une simple ventilation sur le toit. Il manque aussi 2000 toilettes de plus dans Paris.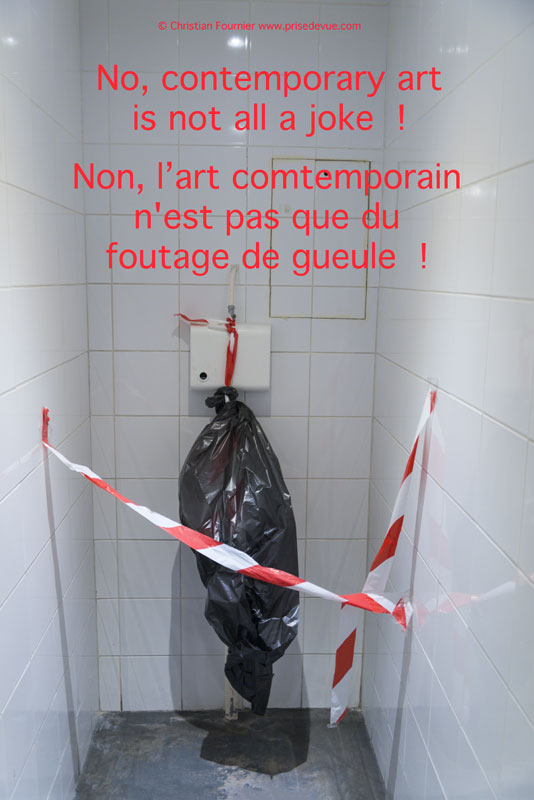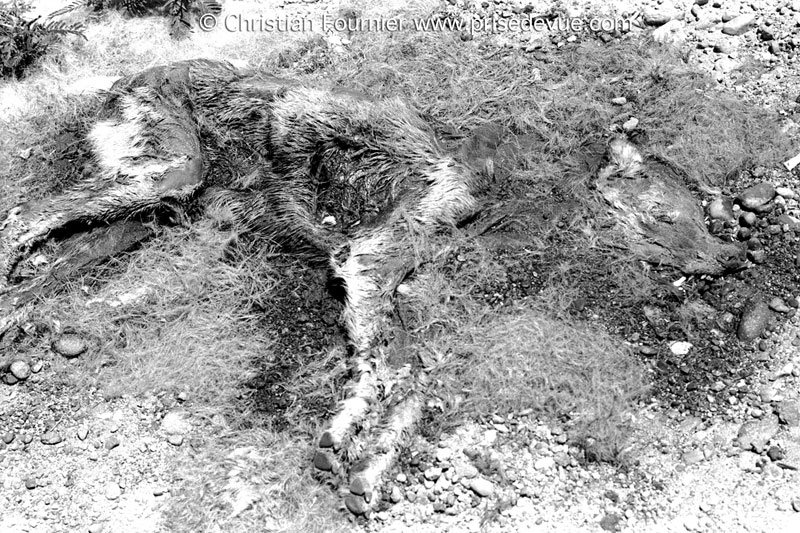 Dark thoughts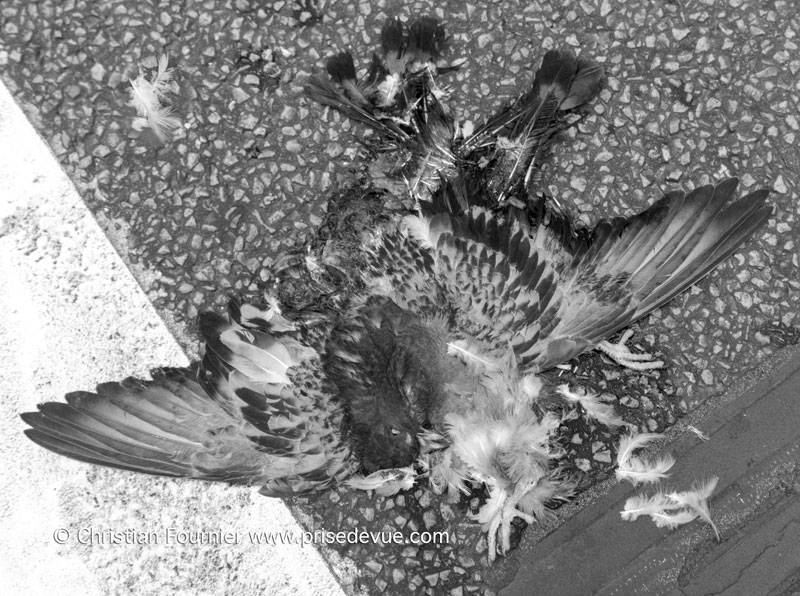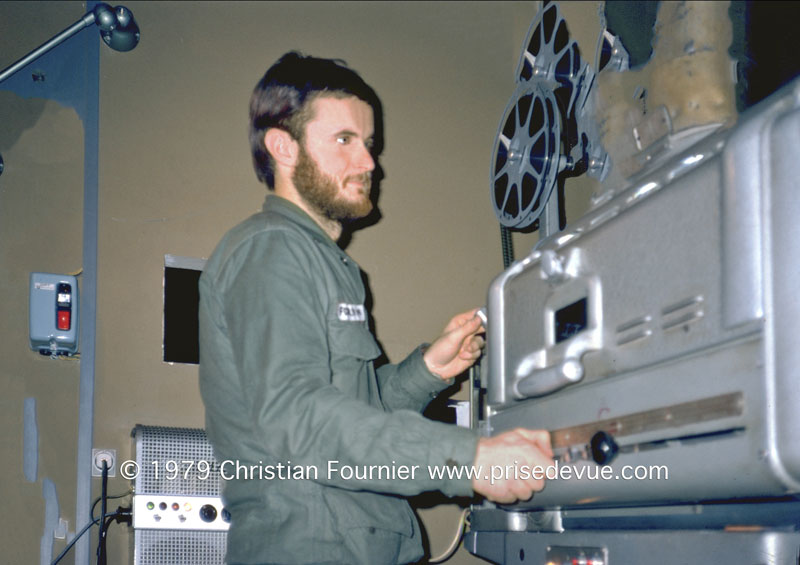 Given my photographic abilities, they decided to use me as an occasional projectionist. At the time, the cinema projectors were equipped with carbon electrodes and it was necessary to constantly readjust manually the distance between the electrodes to obtain the best arc.


Confucius: "A picture is worth a thousand words."



The psychoanalyst runs some tests on a patient.
"Look well," he says, "Here, on this blackboard, I draw a circle. What does this make you think of?"
"A naked woman, Doctor, a naked woman getting out of the bath."
"Now I am drawing a rectangle, what comes to mind?"
"A naked woman, Doctor, a naked woman getting out of the bath."
"And this square?"
"A naked woman."
"This rhombus?"
"A naked woman, Doctor, a naked woman getting out of the bath."
"My friend," the Psychoanalyst finally says, "you are one of the most sexually obsessed individuals that I have met."
"I'm sexually obsessed?" sputtered the patient. "I'm not the one drawing all these naked women!"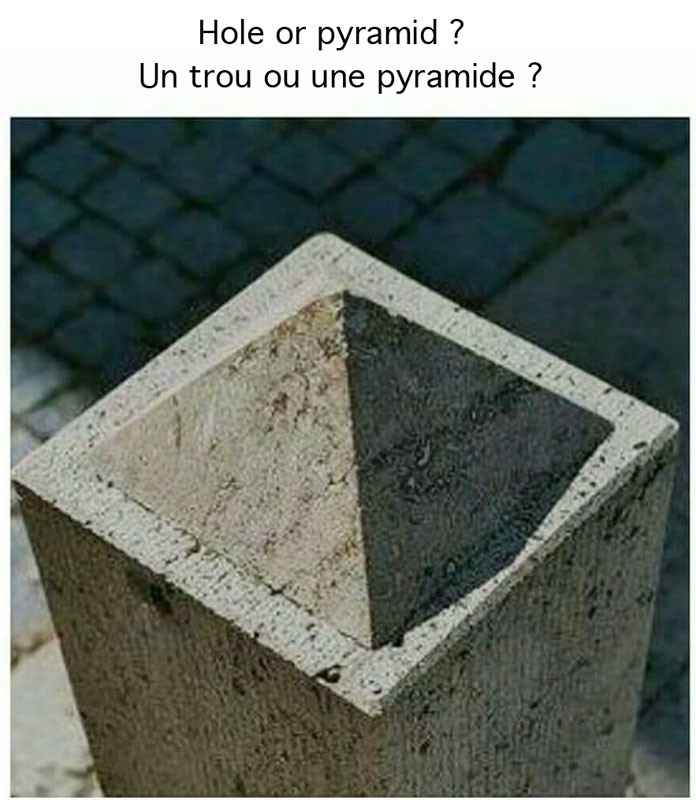 What do you see? If you see anything other than a man reading, you have a dirty mind.


Press reports on the Exentia manoeuvres: "Victory while dozing off" and "Hitch-hiking Manoeuvres", etc..
The same manoeuvres as seen by the army: "I am totally satisfied by the way Exentia 79 was carried out."
I read books banned by the French Army :
- L'affaire Dreyfus, (The Dreyfus Affair) : The French Army condemns an innocent to forced labour (if you read the accusations against Captain Dreyfus, you might be surprised to find among the accusations, reproaches made against the excellence of his work, his seemingly amazing memory and the rapidity with which he picked up new knowledge. All of this with such surprising naivety on the part of the accusing officers). Even once his innocence was proven, the French Army chose to deny the evidence rather than admit the error. Dreyfus was brought before a military tribunal and condemned to 10 years of detention despite the lack of evidence against him.
- Les Sentiers de la gloire (Paths of Glory) : Humphrey Cobb's bestselling book from 1935. ... which explicitly targeting the French Army in 1914. More than 2,000 soldiers were shot down «to make an example » by the French Army
- La Ligne Maginot (The Maginot Line). On May 10, 1940, the Wehrmacht put an end to the "Phony way" by passing through the Ardennes, circumventing the Maginot Line. The French Army hadn't anticipated this and were attacked from behind and fell back in the debacle, among the millions of civilians fleeing the advancing enemy troops. This was the end of the Third Republic. In 1944, General Patton and the 3rd Army liberated the Lorraine region, but only after violent battles as the Maginot Line had been invaded by German forces. Today you can visit these forts and even rent one in the sections sold by the French Army. The expression "Maginot Line" has since become synonymous for "expensive efforts that offer a false sense of security"
And I remember my father telling us stories about his military service in 1939 which he found idiotic, about the French Army in 1940 which he found deplorable, and his imprisonment as a prisoner of war in a German camp which he found very hard, but decent.
My father had a wonderful life. An orphan from birth, he spent his entire childhood in the poor, "Père Halluin" orphanage in Arras. He was constantly sexually abused by priests. Military service at 17 years old for 2 years, 8 months of war from September 3 1940 to May 8 1945, 4 and a half years of captivity in Germany, no medal, no thanks to speak of. In 1945 he returned to France an empty shell. He was anti-military and an atheist. He died from cancer.

Well, at least this is all past and won't ever happen again. One can hope.
My father, born in
1916.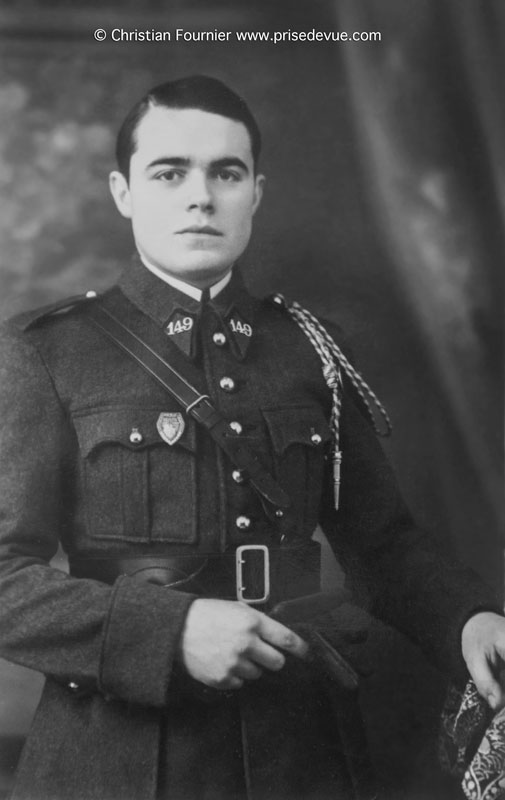 My father: lowest paid worker in a paint factory, for 20 years, in constant poor health.
A "super" life.
Born in 1916, natural child, of a British soldier, all his childhood in a house of "lost" children, very poor, the "Father Halluin", in Arras, France. Strict discipline, even cruel, corporal punishment. Daddy's child was constantly sexually abused by a priest. He had denounced it, but of course he was not believed. God was very powerful in those days in the North of France.
Military service for 2 years, kept under the flag as the threats of war were strong, then 8 months of war, 4 and a half years of captivity in Germany. No medals, no thanks. He returned to France in 1945 very weakened. He was anti-militarist and atheist. Married, 3 kids, cheated on by his wife for 20 years with the neighbour. He died of cancer in 1985.
When he had to fill out his retirement form, around 1980, the French administration reproached him for having no proof of employment for the years 1940-1945, he wrote in the middle of the page: "ask Hitler!"

PTo honour his memory, I made a large reportage of historical enactments on "World War II"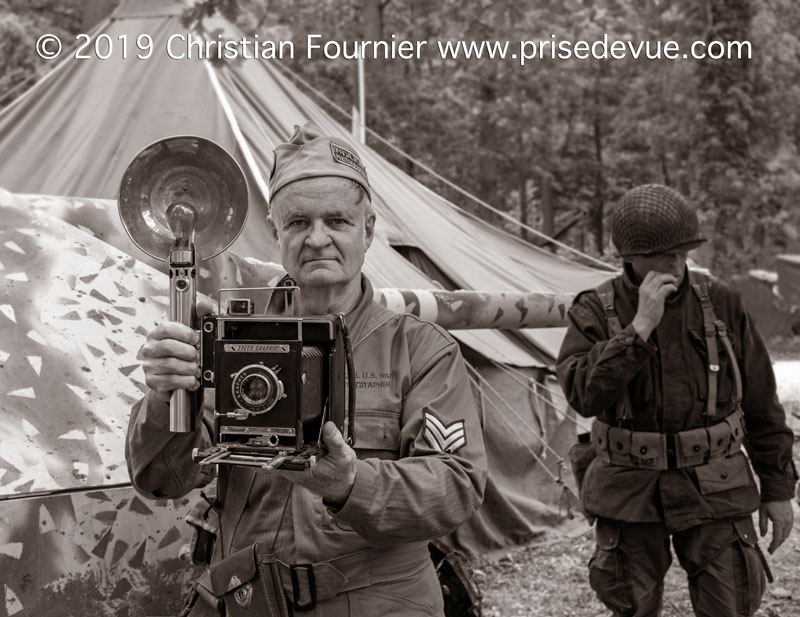 L'appareil photo est une chambre photographique pliable de 4x5 pouces, le viseur à iconomètre. Le Speed ​​Graphic est un appareil photo de presse produit par Graflex à Rochester, New York. Bien que les premières caméras Speed ​​Graphic aient été produites en 1912, la production des versions ultérieures s'est poursuivie jusqu'en 1973. Comme toutes les chambres photographiques : lourd, encombrant et très lent à l'utilisation.
L'objectif est un Graflex Optar de 135mm (focale dite standard pour le format 4x5", comme le 50 mm pour les 24x36mm). On peut changer d'objectif.
Le film mesure 4x5 pouces, environ 101,6 x 127 mm, ce qui permet des agrandissements plus importants, ou une image plus finement détaillée, que les appareils de petit ou moyen format.
Il faut introduire les plan-films un par un, dans le noir complet, de chaque côté des châssis porte-films, insérer le châssis à l'arrière de la chambre puis retirer la plaque noire. C'est lent et périlleux.
L'architecture modulaire de l'appareil autorise des mouvements de bascule et de décentrement, rarement présents sur des objectifs pour appareils de petit format, ce qui permet d'intervenir sur la perspective et la mise au point. Il y a un télémètre couplé qui permet de régler la distance de mise au point. Il y a un viseur optique qui permet la correction de parallaxe et s'adapte à la focale de l'objectif (l'ancêtre du Leica) en utilisant des masques.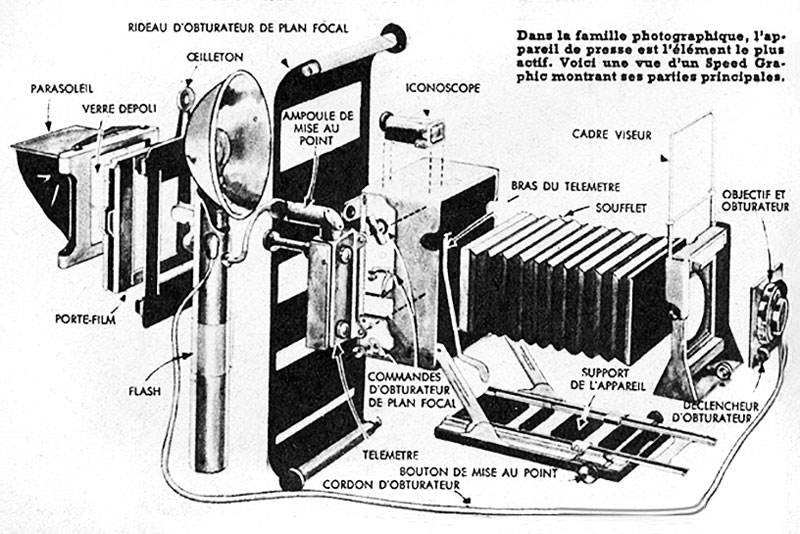 Extrait de "Mécanique Populaire", merci à eux.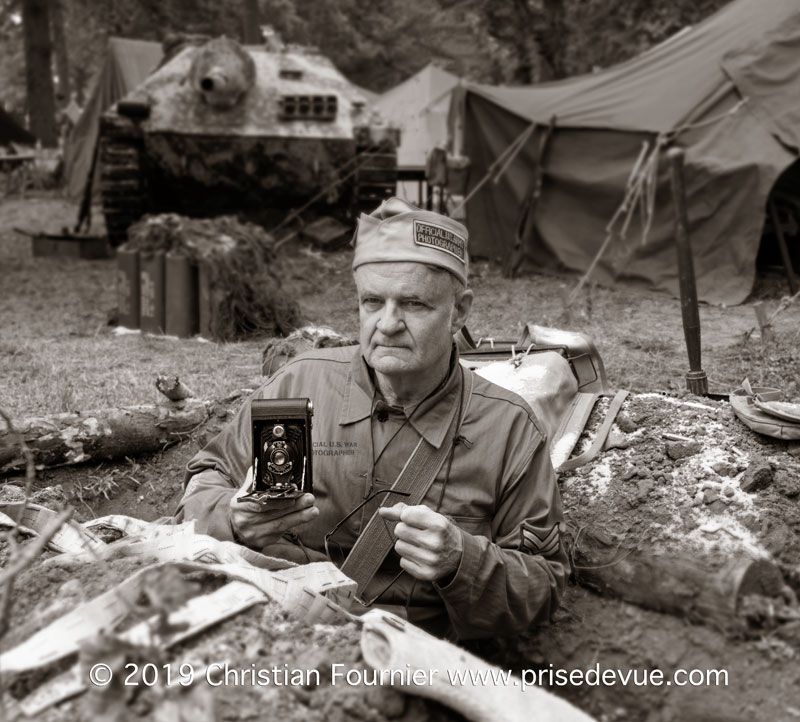 L'appareil ici utilisé est un Eastman Kodak folding Autographic Brownie N°2-A pour roll films de 120, donnant des négatifs de 6x9cm. La visée est juste un petit prisme au-dessus de l'objectif, très approximatif et peu visible. Autant shooter au "jugé". L'objectif non interchangeable est un Kodex. Il n'y a que quatre vitesses : la pause "T, la pause "B", le 1/25 et le 50e de second
I returned to les Vosges in 2012 and I found the scenery magnificent.
The Maginot Line.

Tiananmen Square in Beijing ????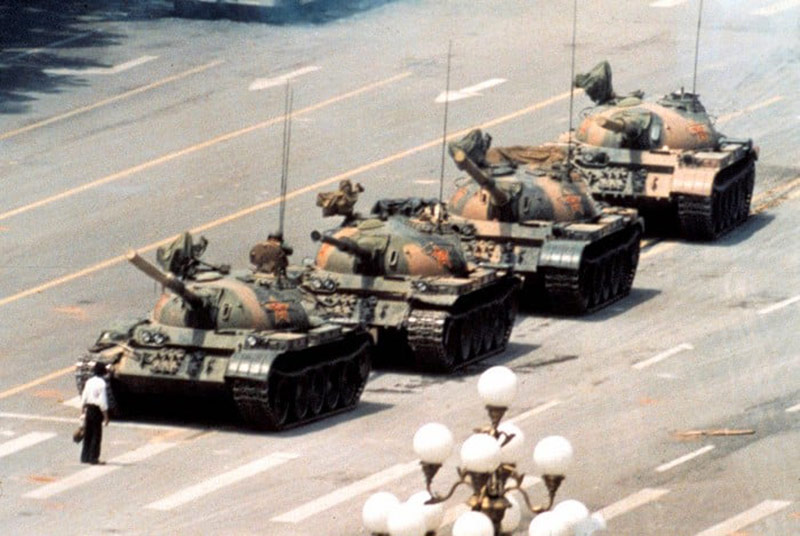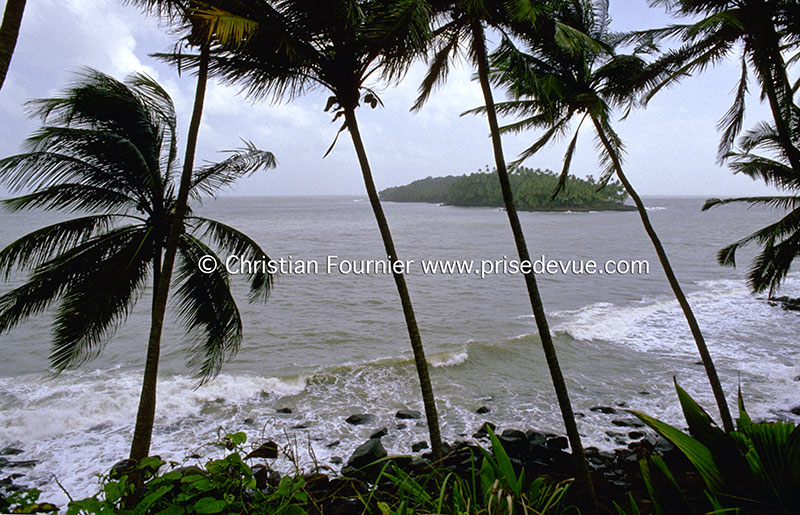 I visit Guyana and Devil's Island, where Dreyfus was imprisoned. It's the little island in the distance.

Much later, circa 1989, I would shoot a gun again in much better company (Nicole), in the Philippines.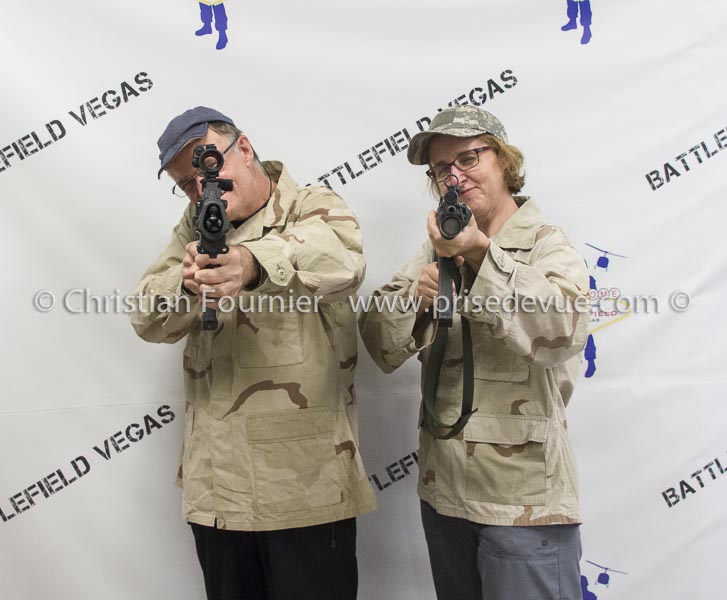 Even with a large calibre in Las Vegas with Frédérique in 2013.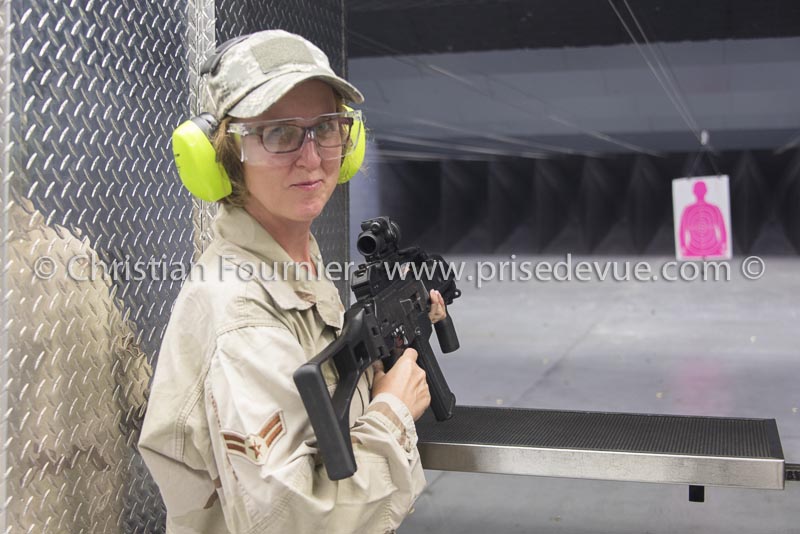 Here in Thailand, in 2004, small calibre with Frédérique.
Le 13 octobre 2018 : Poissy en uniformes. Merci au Groupe Théâtral de Reconstitution Historique

.

Merci à André Bertaux pour les photos de making of.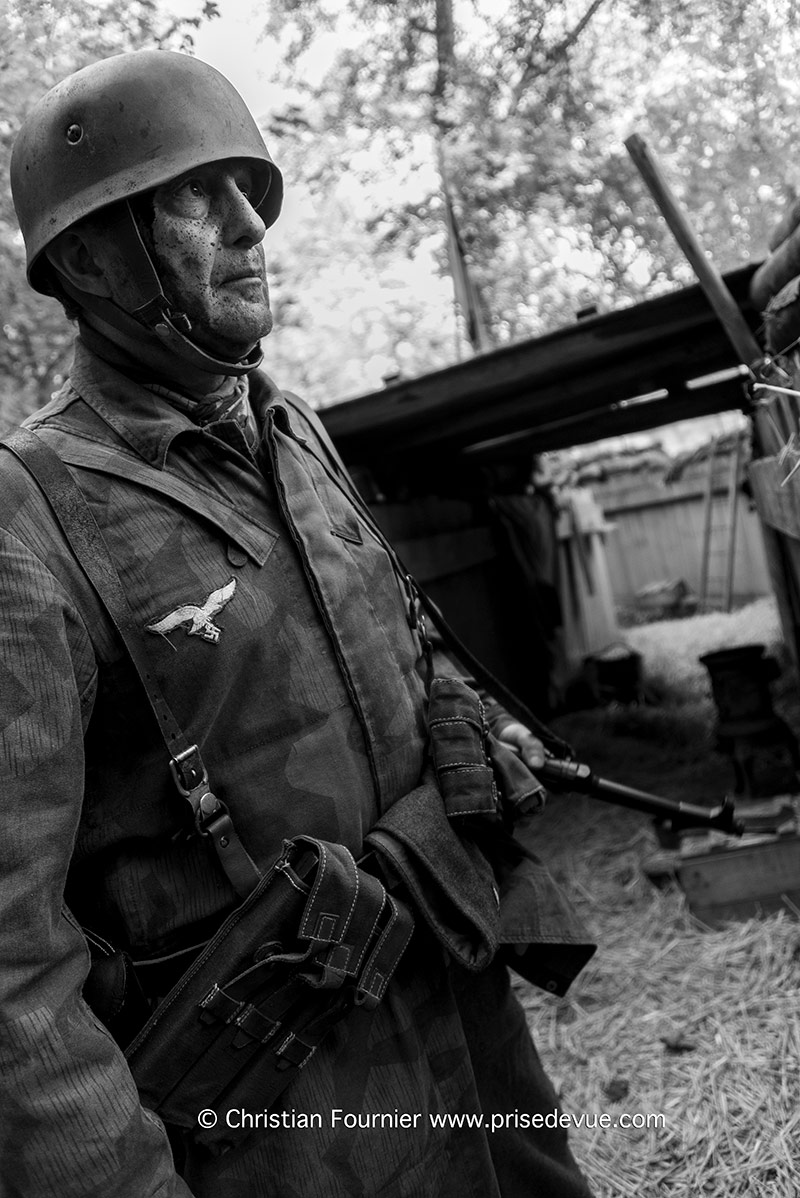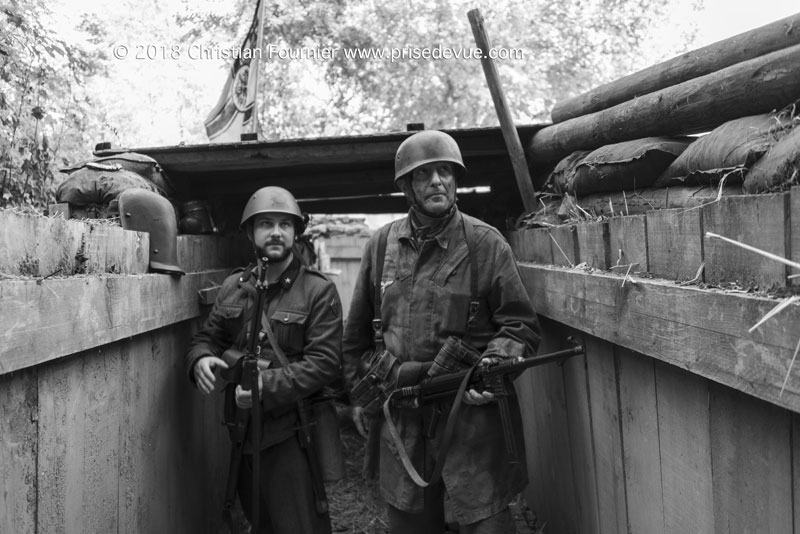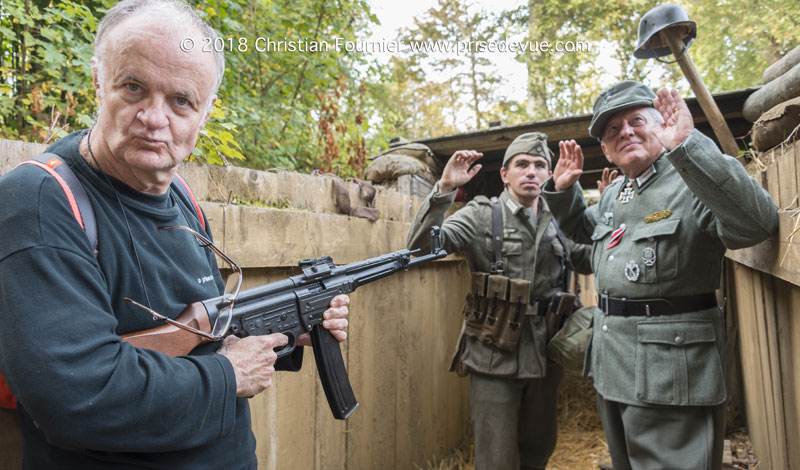 2015 : Miramas : hundreds of detonators, explosives and grenades stolen from a military base = Well done, French Army!


You've been sitting in front of your computer for too long. It's time to stretch your neck. Some 200 detonators and explosives were stolen from an army base in Miramas Sunday night. The prosecutor and the Army have both launched investigations. The Defence Ministry has demanded an internal investigation into the security of the country's military bases storing ammunition.
This weekend, one or more individuals broke into a military ammunition depot in Miramas (Bouches-du-Rhône), getting away with hundreds of weapons. The theft took place in the night from Sunday to Monday.
The Defence Ministry announced on Tuesday it had asked all military sites storing ammunition to conduct internal security assessments.
This assessment, requested by the Direction de la protection des installations, moyens et activités de la Défense (DPID), will allow them to "propose corrective security measures", said the Ministry in a communication.
A source close to the investigation said that the criminal(s) were able to gain entry into the base by cutting a wire fence. According to our information, they made off with at least 160 detonators, 70 igniters, 40 grenades, and 10 250g plastic explosives.
These materials were reported as missing, but on Monday evening the inventory was still underway. Other equipment might have been stolen. Tuesday morning, investigators were unable to give any definite theories. While organized crime is one possibility, the fear of terrorism is also high.
The army base in Miramas is used as a storage centre for exterior operations in Africa and ammunitions (the base was most notably used for French intervention in Mali). Extended over 250 hectares, it is "surrounded by two rows of fences without surveillance cameras", says Europe 1. Around 200 people work there.
The vast terrain is situated only a couple hundred metres from the town of Miramas itself. Many large buildings house equipment and, some tens of metres away from the road which runs along the military base, behind two rows of fences topped with barbed wire, are a bunch of little buildings, similar to small one-story houses, with only one window: this is where the ammunition is stored, half-underground.
Interviewed on France Bleu Provence this Tuesday, the socialist mayor of Miramas, Frédéric Vigouroux, said he was very surprised and worried. "We're talking about an establishment that is very secure and kept under surveillance. All of the State's services are walking on hot coals." The mayor also said that all hypotheses were being considered.
The prosecutor's office in Marseille announced the start of an investigation into "theft with break-and-enter committed by an organized group and illegal entry into a military space". Marseille's prosecutor Brice Robin said that the regional gendarmerie and forensic scientists had been mobilised to help with the investigation.

You've been sitting in front of your computer for too long. It's time to stretch your neck.


Allons enfants de la Patrie. Le jour de gloire est arrivé. Contre nous de la tyrannie. L'étendard sanglant est levé. Entendez vous dans nos campagnes. Mugir ces féroces soldats. Qui viennent jusque dans nos bras, Egorger nos fils, nos compagnes. Aux armes citoyens ! Formez vos bataillons ! Marchons, marchons, Qu'un sang impur abreuve nos sillons.

This is the French national anthem. For your information, the end part that says "May impure blood run through our 'sillons' (grooves,furrows) " is not talking about the fields of French agriculture, even if "Labourage et pâturage sont les deux mamelles de la France" (Agriculture and Pasture are the two great breasts of Nature) as popularised by Sully in 1590, but rather the "grooves" along triangular bayonets, which runs along the side to let blood flow. The wounds made by bayonets don't heal easily and were deemed inhumane by the Geneva convention in 1949.


Sur mes cahiers d'écolier Sur mon pupitre et les arbres Sur le sable de neige J'écris ton nom
Sur toutes les pages lues Sur toutes les pages blanches Pierre sang papier ou cendre J'écris ton nom
Sur les images dorées Sur les armes des guerriers Sur la couronne des rois J'écris ton nom Sur la jungle et le désert Sur les nids sur les genêts Sur l'écho de mon enfance J'écris ton nom
.....

Et par le pouvoir d'un mot Je recommence ma vie Je suis né pour te connaître Pour te nommer Liberté

Paul Eluard, Poésies et vérités, 1942



At the Salon de l'Armement (Weapons Exposition) in 2016, I met French armymen and policemen who were actually very nice, cultivated, polite and with decent senses of humour. I'm happy to see that France has changed since 1978, a standing army is much better.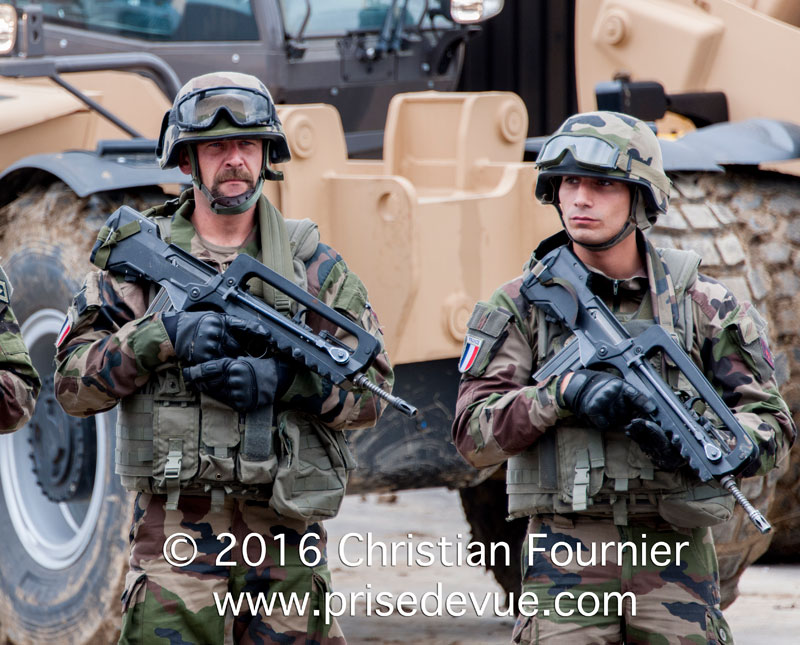 July 14, 2017 : Parade on Les Champs Elysées.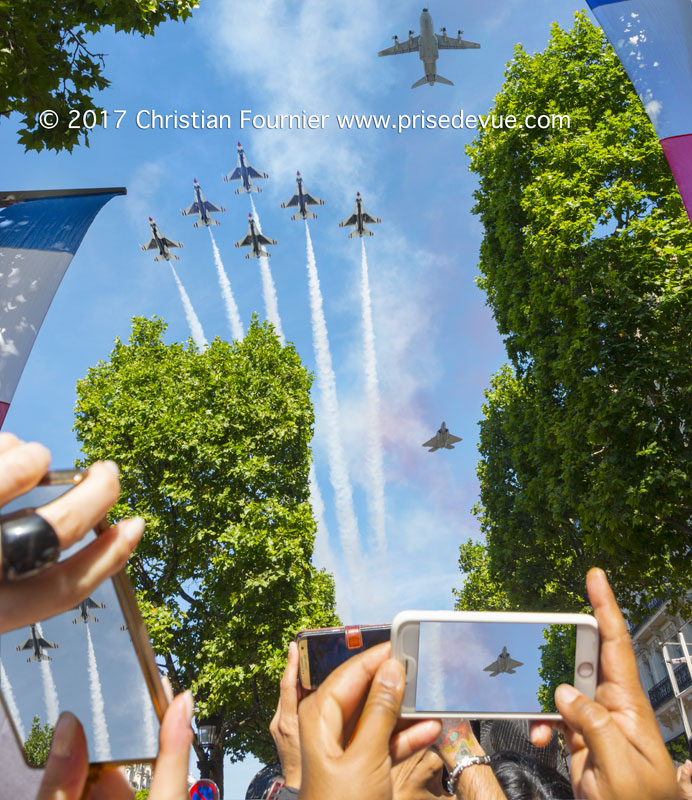 La brigade de sapeurs-pompiers de Paris (BSPP), often just called La Brigade, is an engineering unit of the French Army, placed under the authority of the Police Commissioner and commanded by the brigade general Philippe Boutinaud, since August 1st, 2015.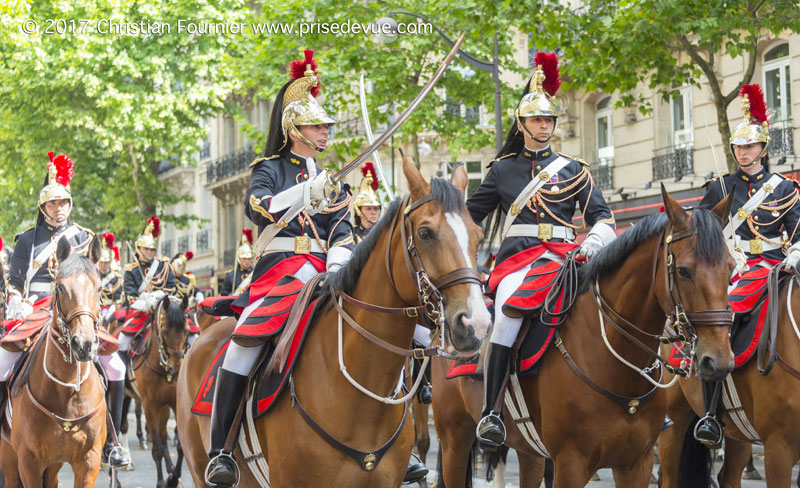 The Republican Guard is part of the French Gendarmerie. It is responsible for providing guards of honor for the State and security in the Paris area for the benefit of high state authorities and the public. The Guard also contributes to the cultural reputation of France with its musical formations and other special formations. They carry out missions of assistant, training, and cooperation, in France and abroad.

I photographed this on October 8 2017 : Commemoration of the 70th anniversary of the disappearance of Général Leclerc in Paris.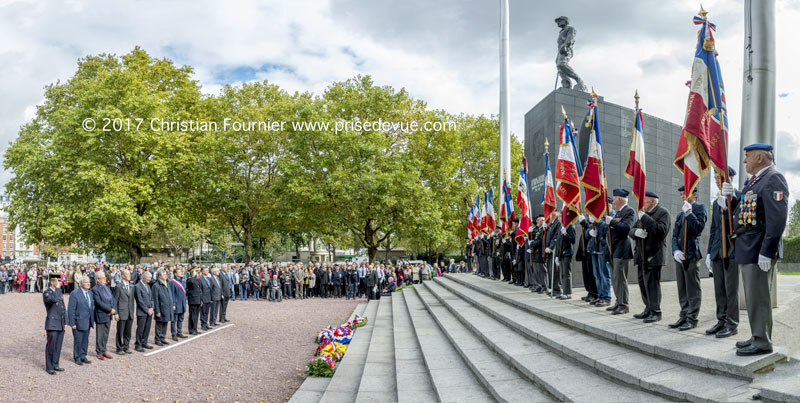 I photographed Florence Parly, the Minister for the Armed Forces, in Saclay in September 2017.
Le 5 mai 2019 : Commémorations du 8 mai 1945 au Château du Taillis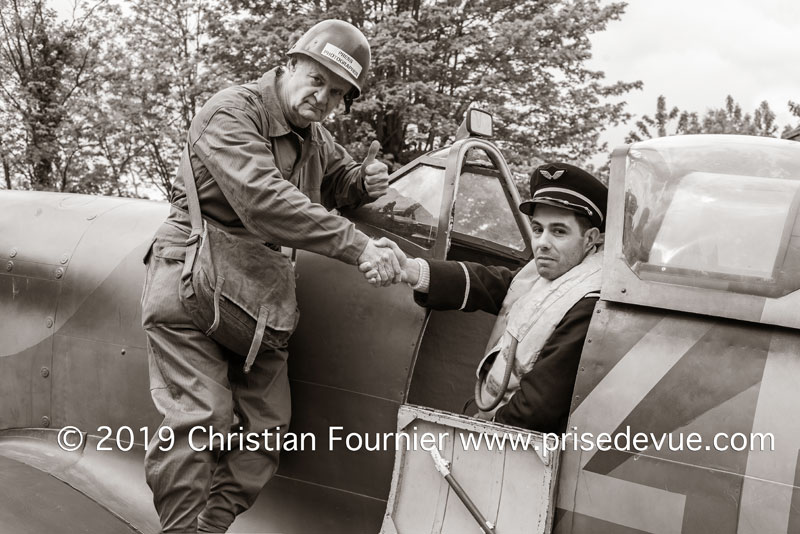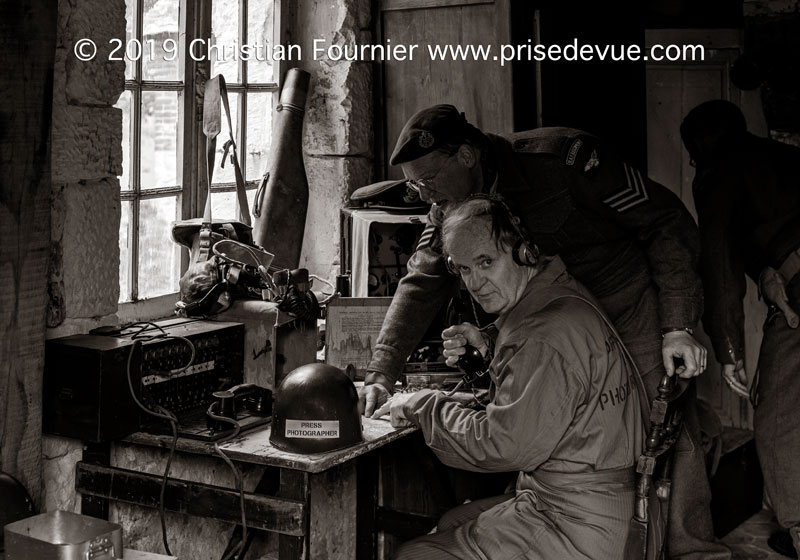 1 avril 2019 : Au musée de la Grande Guerre de Meaux


Du 11 au 15 juin 2018 : Eurosatory, le salon international de l'armement à Villepinte.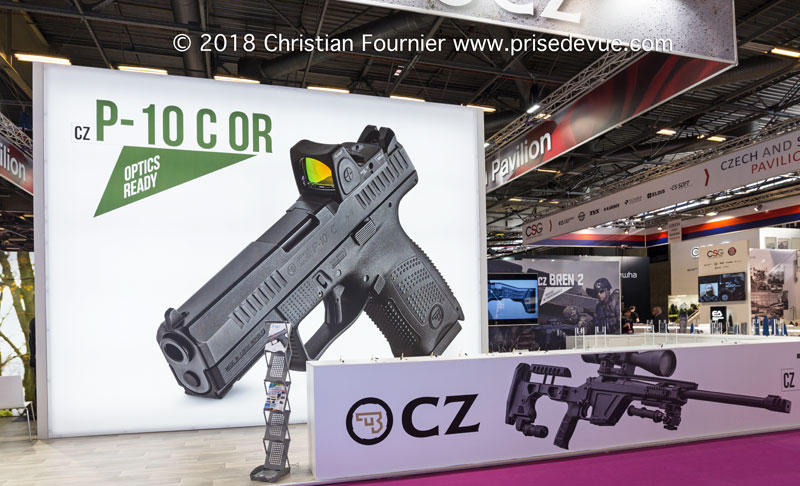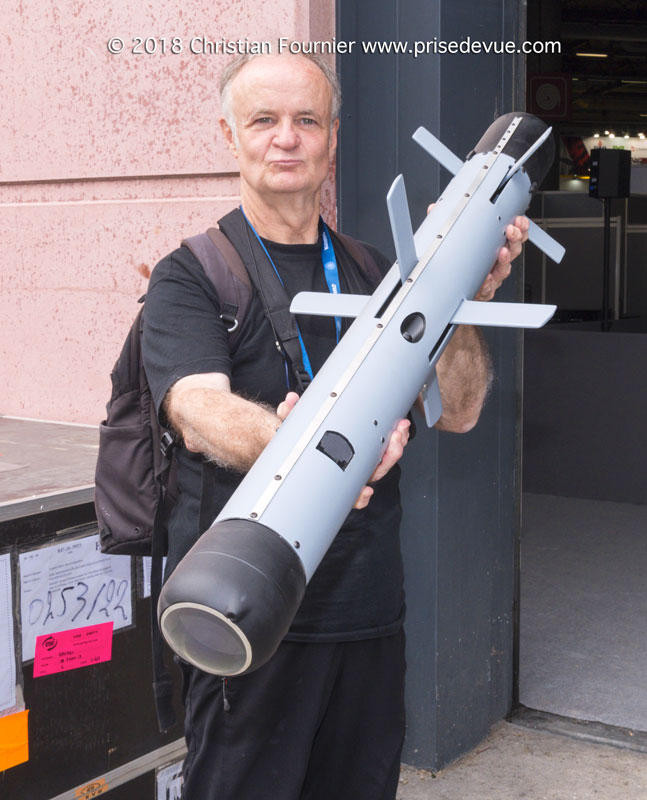 Je me suis acheté un lance missile Spike SR, au cas où ...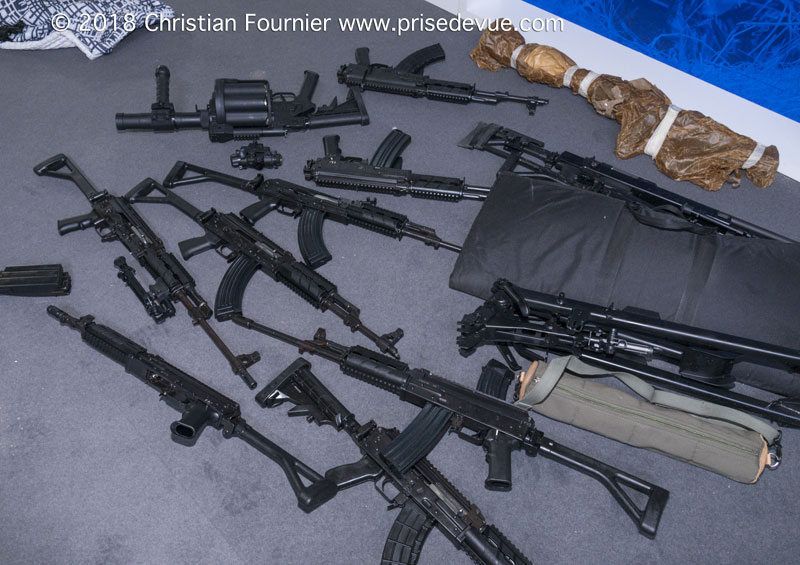 Et pour ajouter à mon sac photo, spécial mariages ...




My Nikon assault rifle. I love shooting animals, but only with my camera.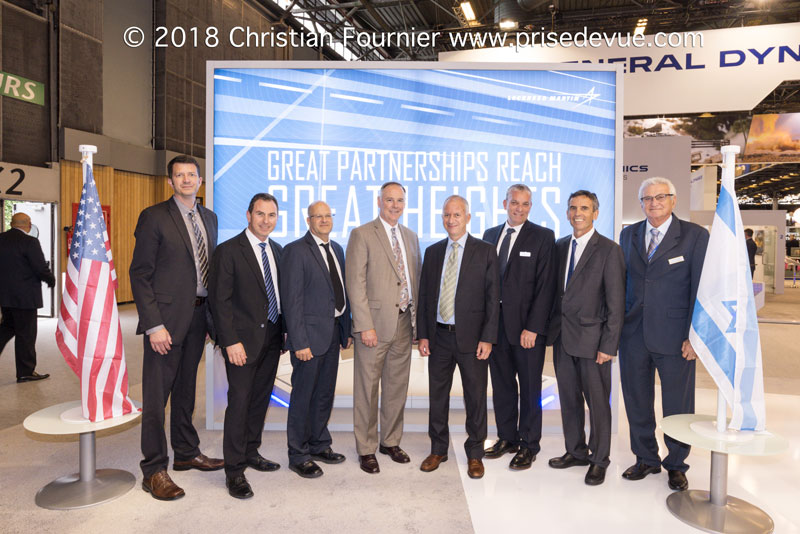 14th June 2018: Israel's Rafael Advanced Defense Systems signed a memorandum of understanding (MOU) with Lockheed Martin to evaluate potential markets and user requirements for its Smart, Precise Impact and Cost-Effective (SPICE) missile guidance kits.
Currently in service with the Israeli Air Force (IAF) and other international customers, the system uses a new advanced electro-optical seeker with unique scene-matching algorithms, navigation guidance and homing techniques.
The system can effectively attain operational missions during both day and night in adverse weather without global positioning system (GPS) and at a low lifecycle cost.
"The two companies will evaluate the market for two of Rafael's precision-guided missile kit variants, the 453kg SPICE 1000 system, and the 907kg SPICE 2000 weapon."
Rafael Advanced Defense Systems air and command, control, communications, computers, intelligence, surveillance and reconnaissance division executive vice-president and head Yuval Miller said: "SPICE is a leading air-to-surface weapon system offering US and international airforces operating Lockheed Martin's platforms, as well as strategic bomber aircraft, an important complement to their existing operational capabilities.
"SPICE's unique features greatly enhance the US' ability to operate in contested environments. We are excited to engage in cooperation with Lockheed Martin to make SPICE available as a US-made system, adapted to fully meet US standards."
The two companies will evaluate the market for two of Rafael's precision-guided missile kit variants, the 453kg SPICE 1000 system, and the 907kg SPICE 2000 weapon.
Rafael's missile kit is a stand-off, autonomous, air-to-surface weapon system that has the capability to destroy targets with precision and at high-attack volumes in a GPS-denied environment.
May 8 2018 : Commemorations of May 8 1945 at the Château du Taillis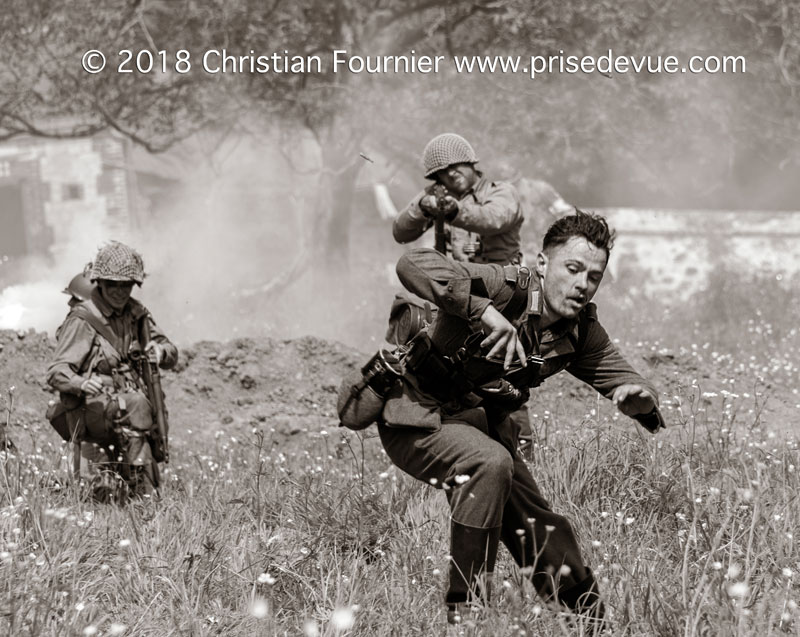 April 30 2017 : Historical Reconstitution of the Great War in Mareil-lès-Meaux.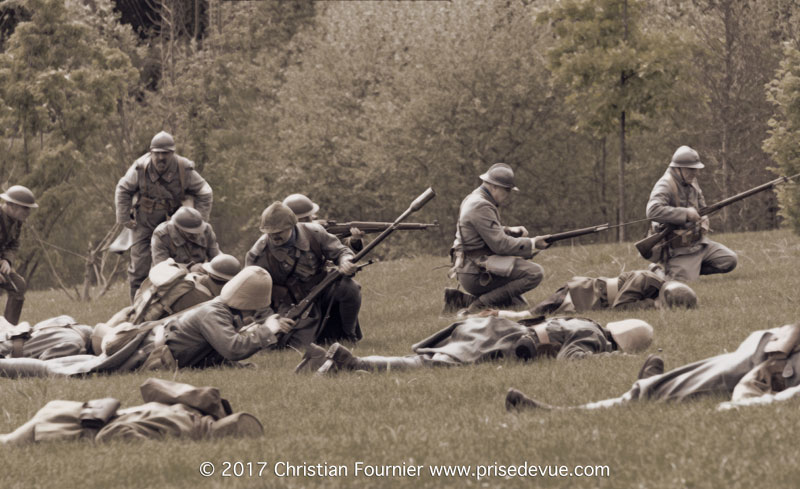 June 2014 : D Day Commemoration in Serris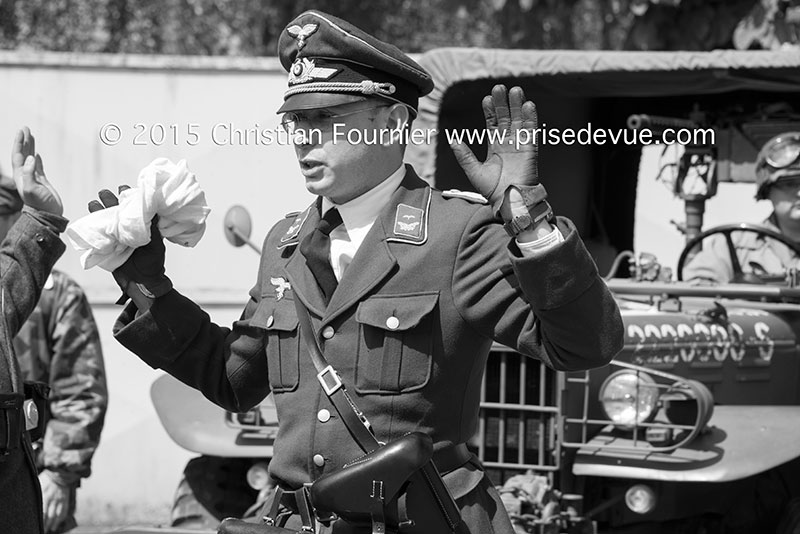 June 2014 : D Day Commemoration in Normandy
2018 : Frédérique et moi-même faisons partie de la gigantesque fresque/vidéo. Pouvez-vous nous trouver ?

JR x TIME = GUN CONTROL
The Gun Chronicles: A story of America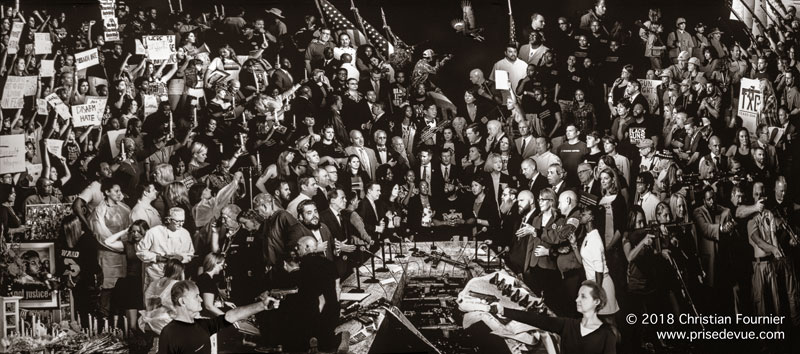 In association with a special edition of

 
TIME
 

Magazine, artist JR (
JR Artist
) seeks to facilitate an unbiased and honest conversation about gun control from all sides of the debate through a traveling exhibition, the last stop of which will be at the Dallas Museum of Art. A mural will be presented that combines his portraits of hundreds of individuals, giving a face to the full and complex spectrum of views on guns in America.
ABOUT THE PROJECT
It's a truly American story: 325 million people, more than 265 million guns, 35,000 deaths a year, and one 227-year-old constitutional right. To move beyond the familiar, TIME partnered with JR, an artist and photographer known for documenting social issues. In three US cities profoundly affected by guns—Dallas, St. Louis, and Washington, DC—we invited people to share their views, describe their experiences, and search for common ground. We met hunters and activists, teachers and police officers, parents and children. JR photographed 245 people to create this mural for TIME's November 5, 2018, cover.
THE LIVE MURAL
JR and his team have created a live mural of each person featured in the project.
Individuals were filmed in slow motion interacting with someone else in the mural, creating a living artwork that vividly depicts the issue. Each side of the issue is represented by individuals and groups sharing their stories and visual interactions.
On a broader level, the live mural will be projected all around the country and will be made available to the public to use as a tool for gathering communities and creating meaningful dialogue.
Learn more about the event here:

 
time.com/Guns-in-America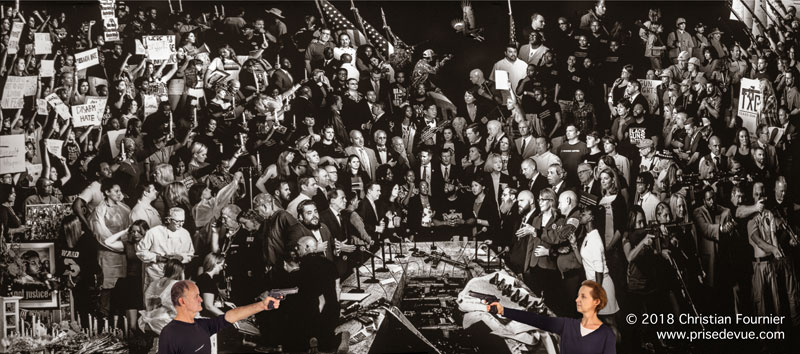 5-7 September 2019: The Victory Day in Leicestershire, England.
5-7 septembre 2019 : Le jour de la victoire dans le Leicestershire, en Angleterre.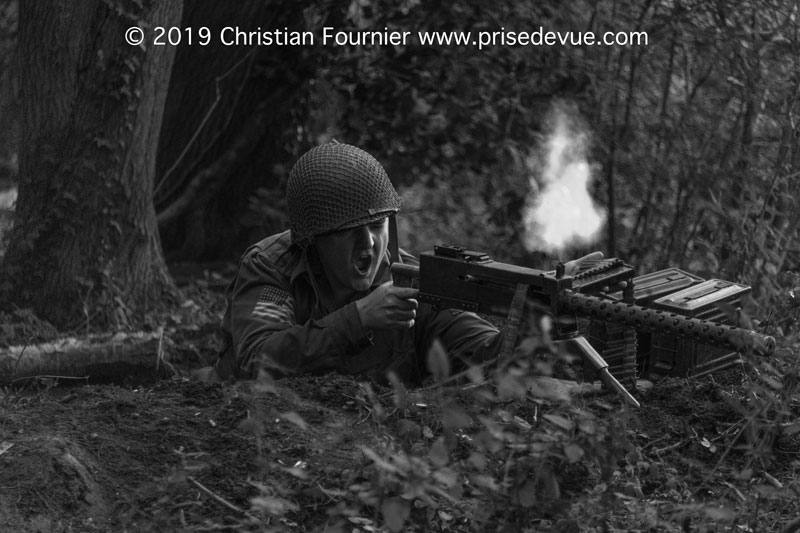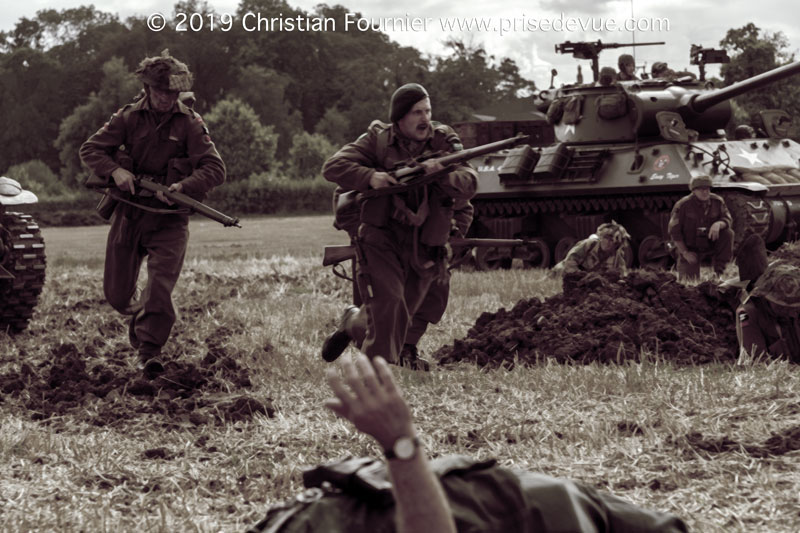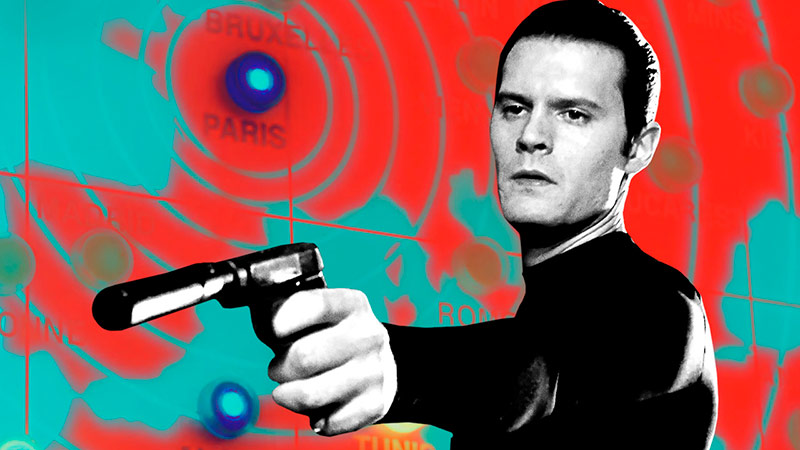 la série TV de 2019 "Au service de la France" me rappelle bien l'ambiance de cette base disciplinaire de l'armée française de la guerre froide : les tampons, méandres de l'administration, les logiques absurdes, les incidents diplomatiques, etc. ....
La série parodie les films d'espionnage sur les services secrets français du début des années 1960, symbole d'une France coloniale en déclin. Son ton rappelle la saga OSS 117 avec Jean Dujardin.

Au service de la France
Moïse : Qu'est-ce qui vous a pris de répondre au téléphone ?
André Merlaux : Eh bien (hésitant), le téléphone sonnait. Et j'ai décroché.
Moïse : La logique m'échappe. (silence) Je ne comprends pas.
André Merlaux : Le téléphone... (silence) J'ai pensé que...
Moïse : Vous n'êtes pas à la Sécurité sociale Merlaux. La moindre information mal interprétée peut déclencher une guerre mondiale. (silence) Une guerre mondiale !


******************************




Que s'est-il passé à Paris ce mercredi midi 30 septembre 2020 ? De très nombreuses personnes ont entendu un bruit semblable à une explosion dans la capitale et la petite et grande couronne francilienne. La détonation a été entendue dans le centre, le nord de la ville jusqu'à l'ouest notamment sur les courts de Roland-Garros. Le bruit était en réalité celui d'un avion de chasse, selon des sources concordantes. Ce Rafale venait en aide à un autre appareil, d'après l'armé de l'air. Cette déclaration me semble tout aussi bizarre que ma photo.


Some LPs of my youth.