Page 29: Photographing beautiful women and getting paid for it!
Barbara and Pam in California, Gwen in Martinique, Jacqueline for Penthouse, I meet the Playboy team. Vera, Marketa, etc..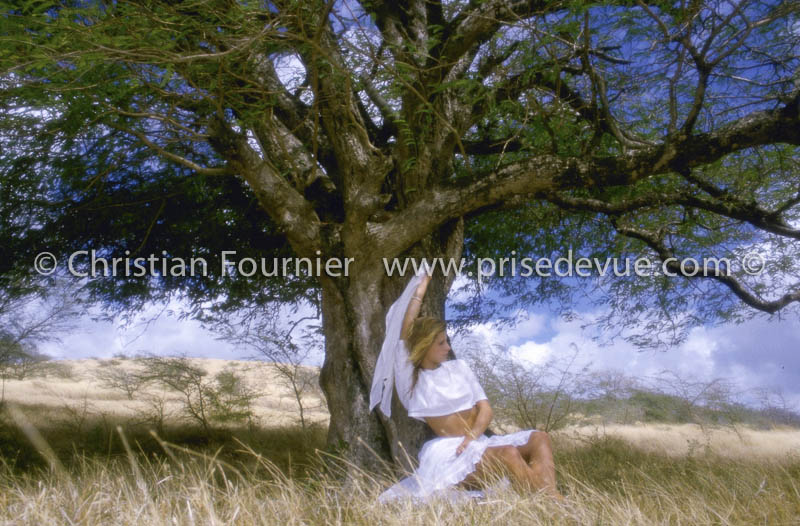 If you are offended by photos of somewhat scantily-dressed pretty women, do not scroll to the bottom of this page.

It was a different era.
The Dalai Lama: "The majority of people who openly say they are offended by the posts of pretty naked girls are usually the ones who secretly watch porn the most."

SEXY PHOTOS HYPOCRITES: Them, watch that? Never. On the other hand, their neighbors ...
The hypocrisy of watching sexy photos without respecting the photographers who make these photos.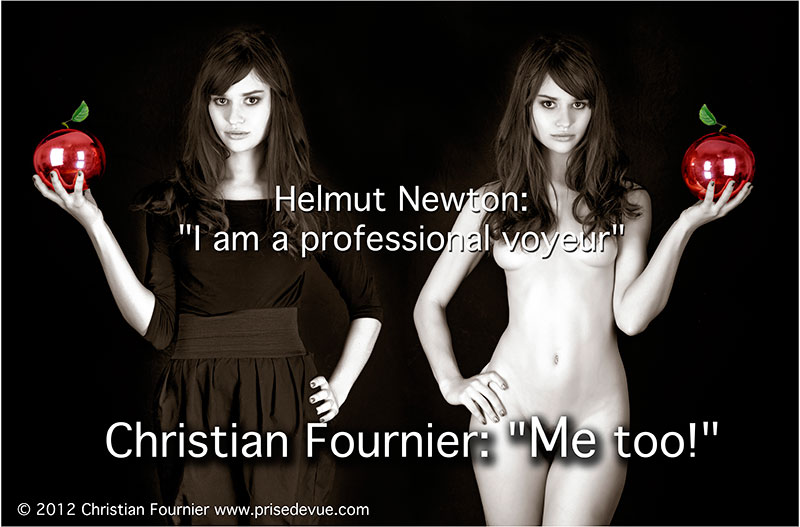 « What makes a good-looking woman good-looking is perhaps the only pleasure remaining to man that is neither illegal nor unhealthy. » (de « Greeks Bearing Gifts: Bernie Gunther Thriller 13 (English Edition) » par Philip Kerr)

Anonyme : "Women dress for themselves. If they dressed to please men, they would never wear anything at all"

Yves Saint Laurent: "A woman's most beautiful garment is her nudity"


Helmut Newton, né Helmut Neustädter le 31 octobre 1920, à Berlin
et mort le 23 janvier 2004, à Los Angeles, est un photographe australien d'origine allemande.
Il est connu pour ses photographies de mode et de nus féminins. Il a photographié de nombreux modèles parmi lesquelles
Catherine Deneuve, Sylvie Vartan, Brigitte Nielsen, Grace Jones, Kate Moss, Karen Mulder, Monica Bellucci, Cindy Crawford et Claudia Schiffer.
Femmes secrètes, 1976
Nuits blanches, 1978
Big nudes, éditions du Regard, Paris, 1981
White Women, Kodansha, Tokyo, 1983
Helmut Newton Portraits, Shirmer-Mosel, Munich, 1986
Helmut Newton, coll. Photo Poche no 26, 1986
Nouvelles Images, 1988
Helmut Newton Private Property, 1989
Patrick Roegiers, « Helmut Newton », dans Neuf entretiens sur la photographie, Paris Audiovisuel, 1989.
(en) Helmut Newton, Helmut Newton: Selections from His Photographic Work,
Munich, Schirmer Art Books, 1993 (ISBN 3-8881-4635-6)
Dominique Baqué, Helmut Newton : Magnifier le désastre, Éditions du Regard, 2019.

Gina Rowcliffe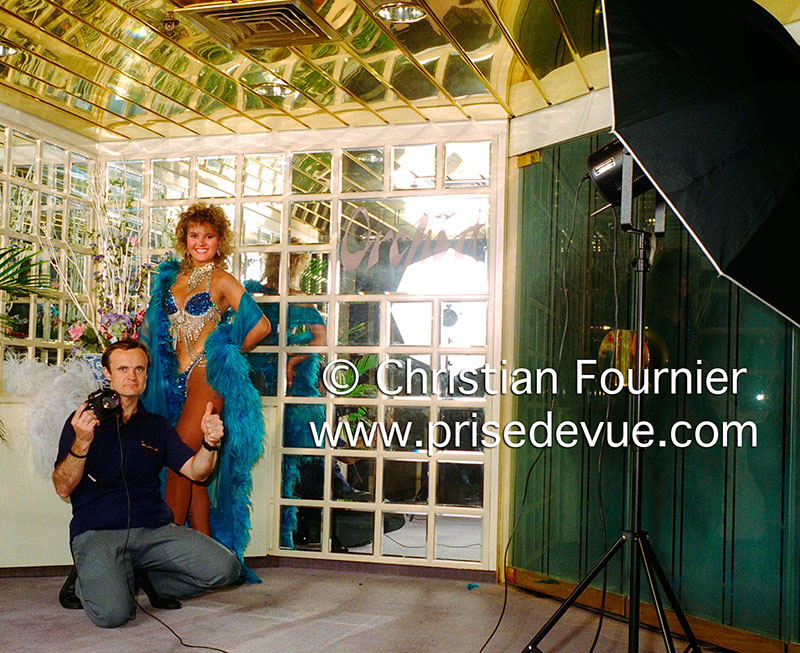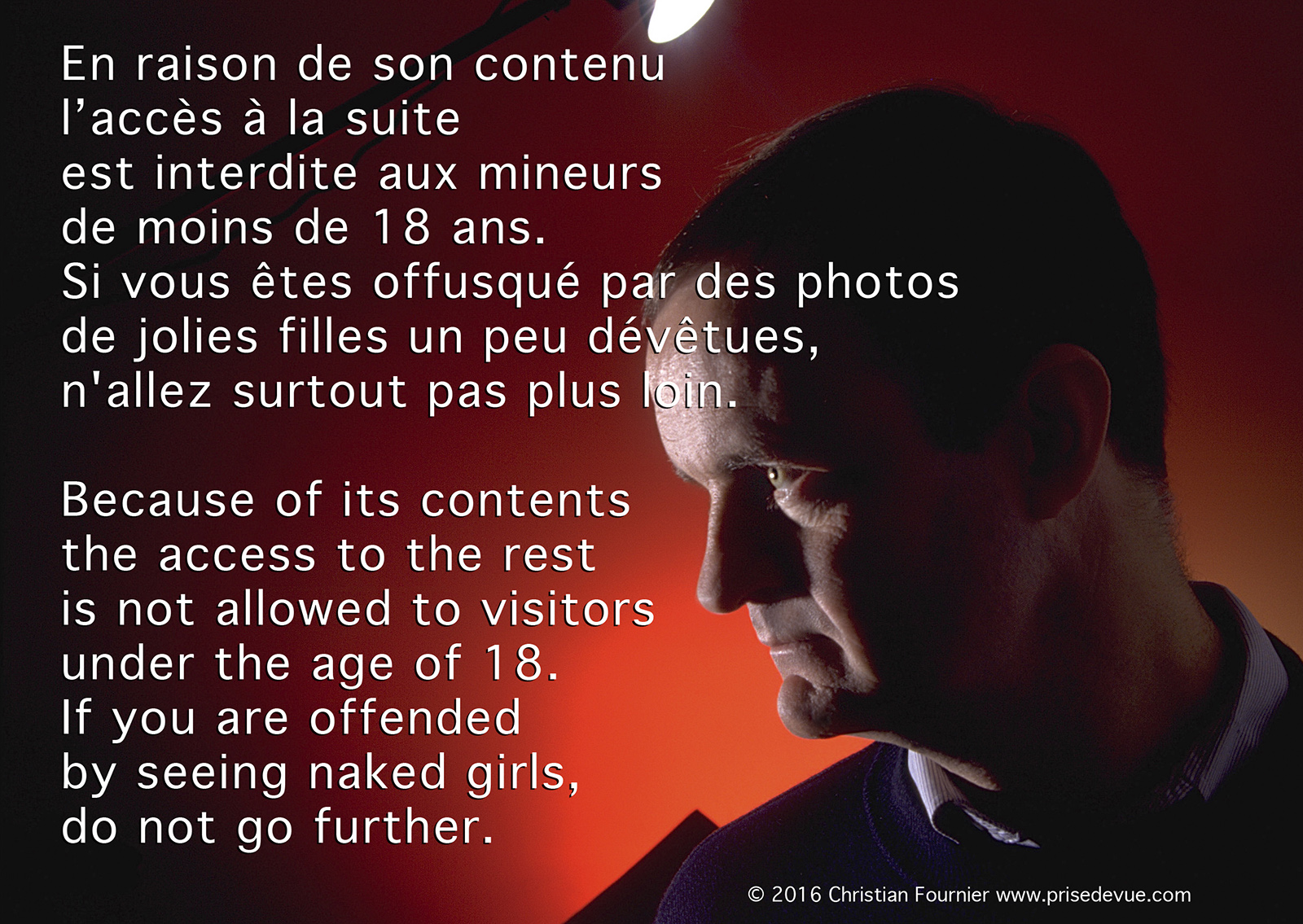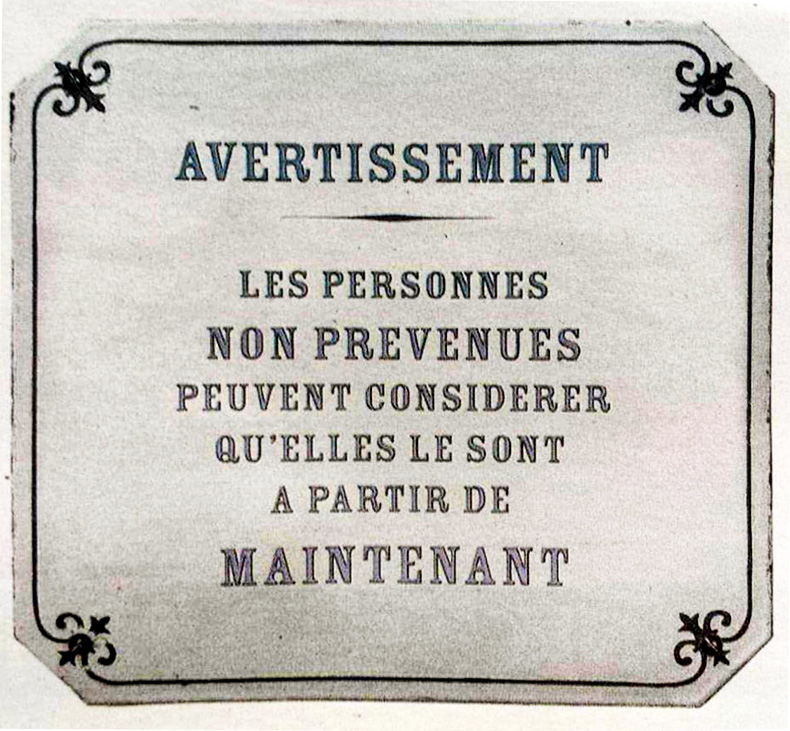 WARNING

People not yet warned can now know that they have now been warned.
Joann in Los Angeles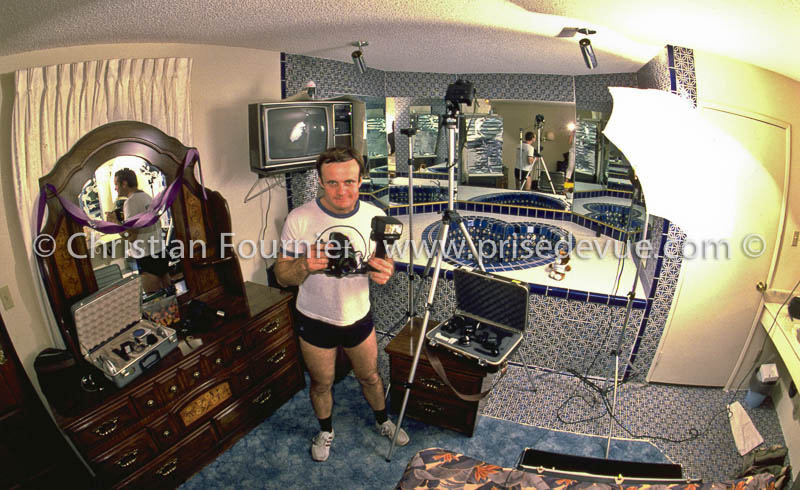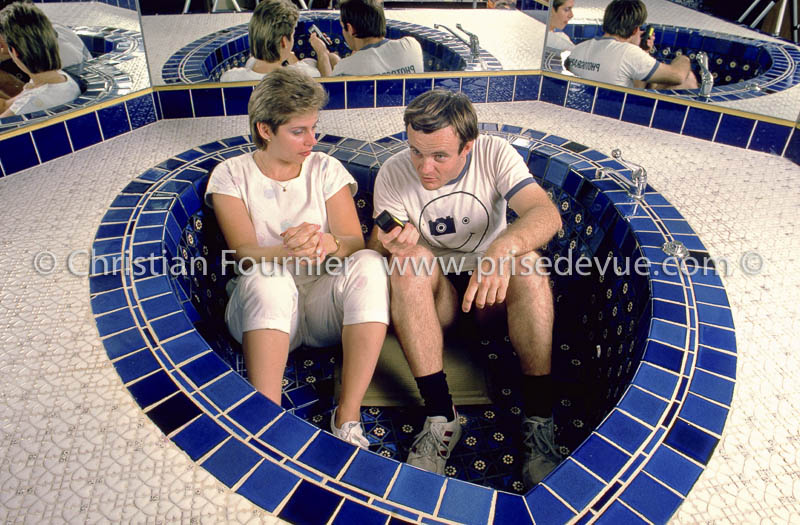 Take a moment to appreciate the quality of the lighting of the model and the reflections in the 3 mirrors. Lighting by Christian Fournier.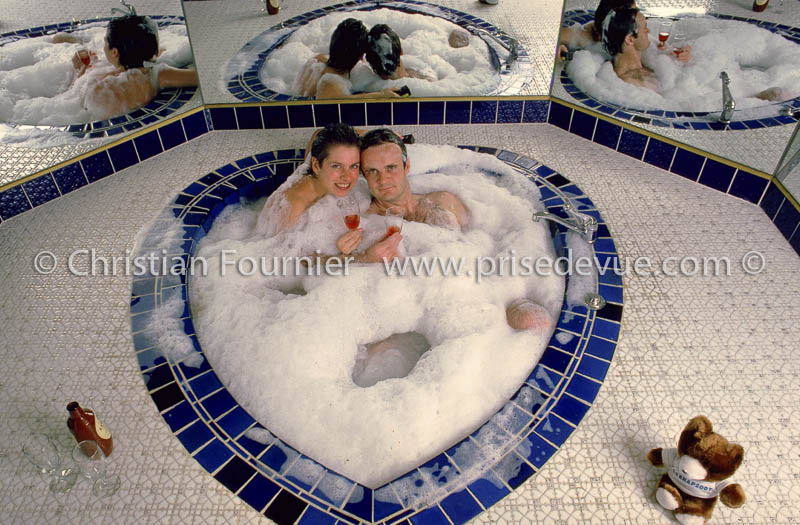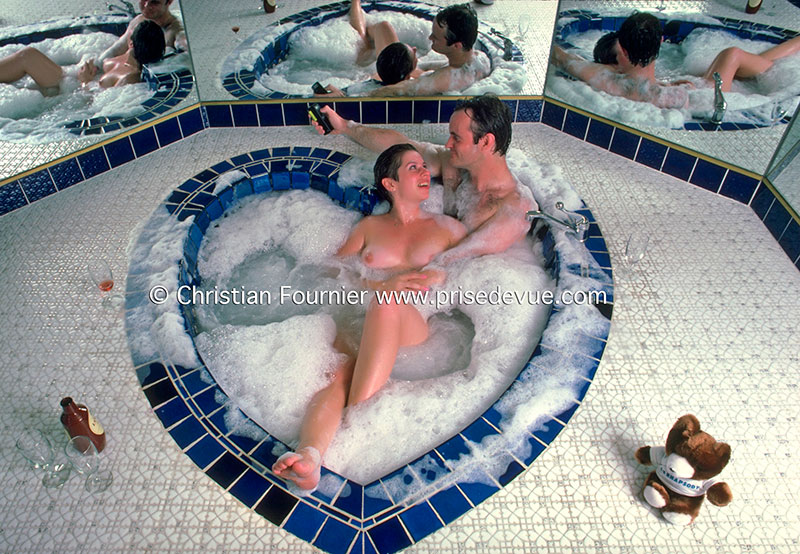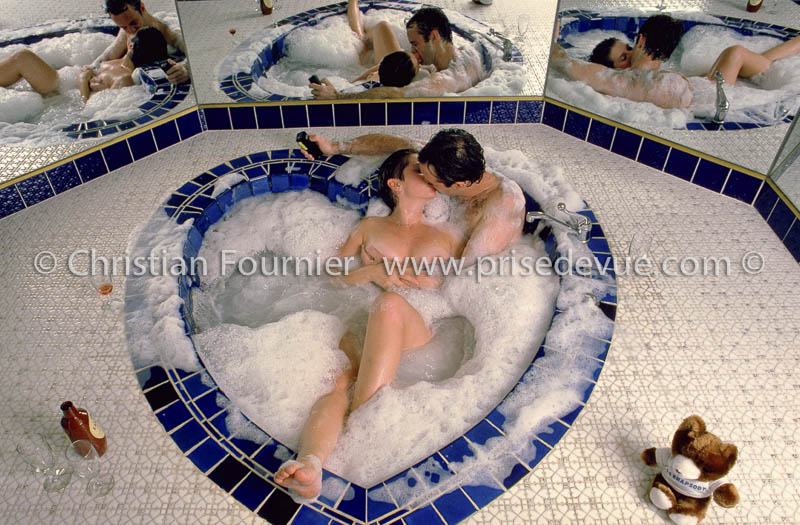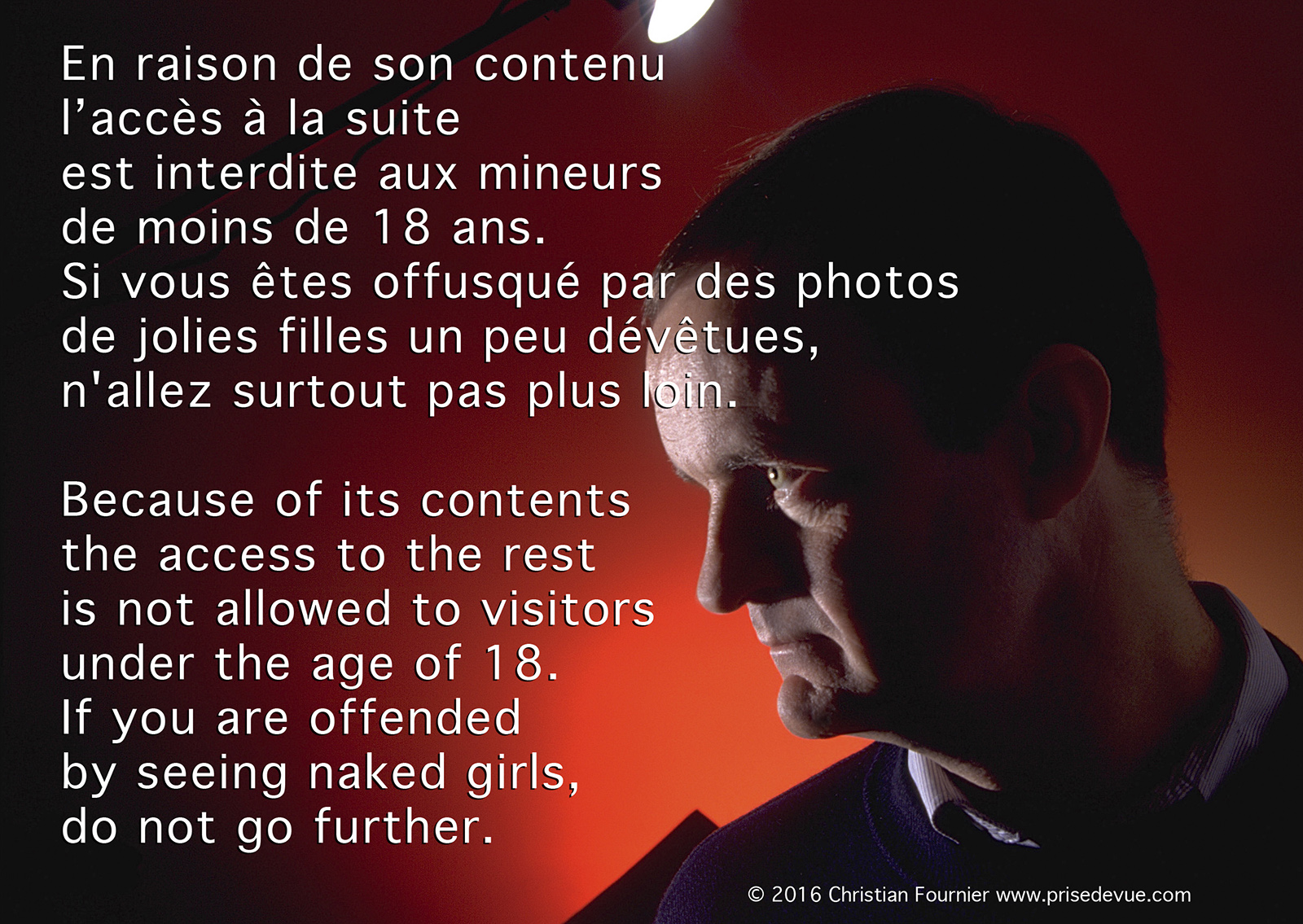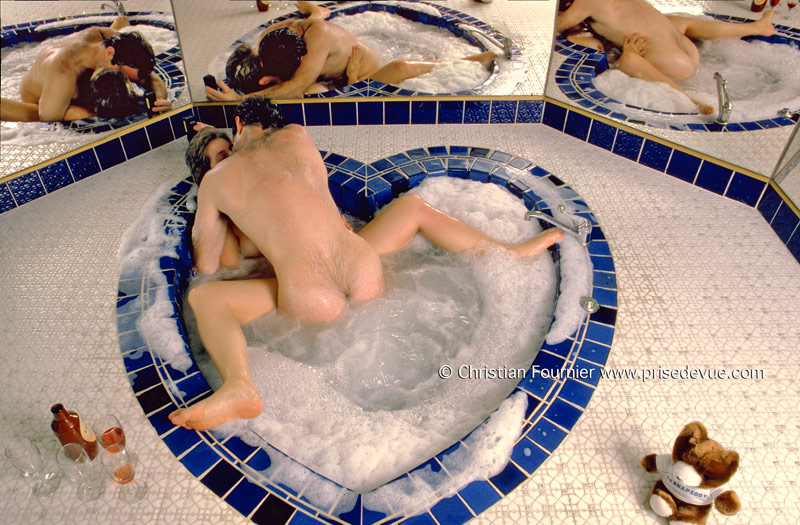 Gwen in Martinique and Haiti

Gwendoline at beautiful "blue bassin" waterfalls, only accessible after a 3 hour hike, in Haïti, near Jacmel.
No visible pollution, no construction, circa 1984.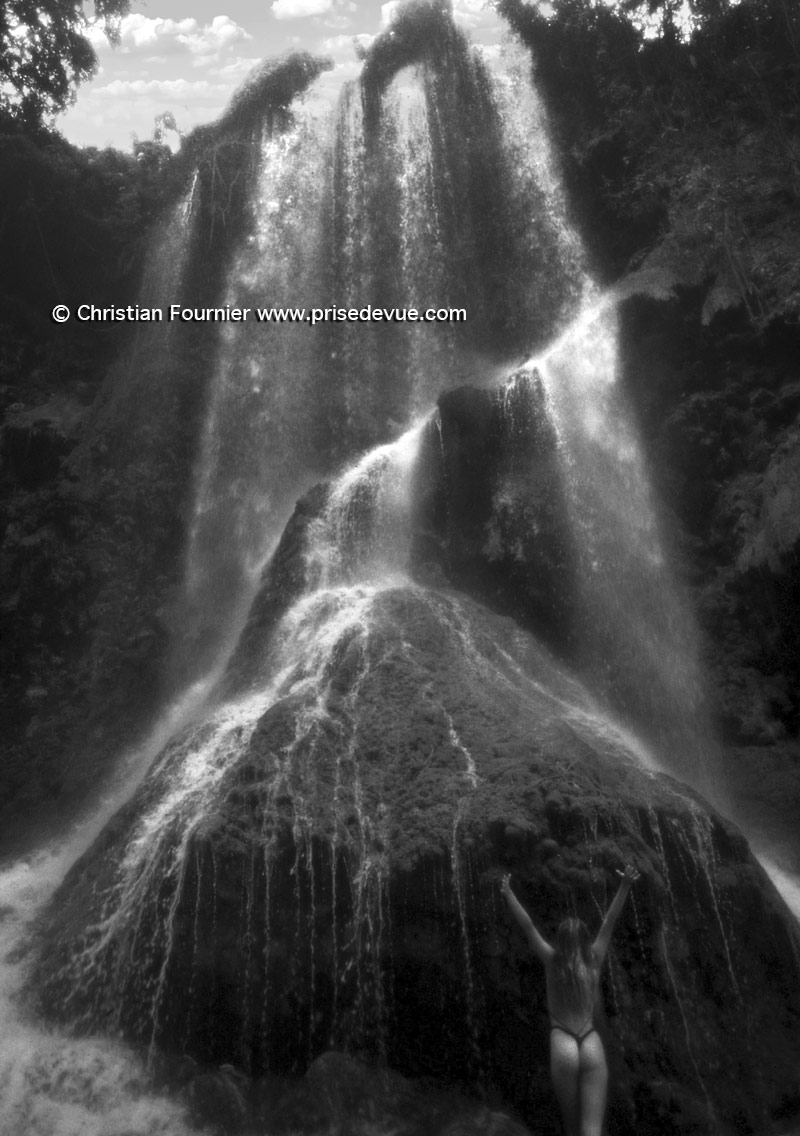 Ansel Adams : "You don't take a photograph, you make it."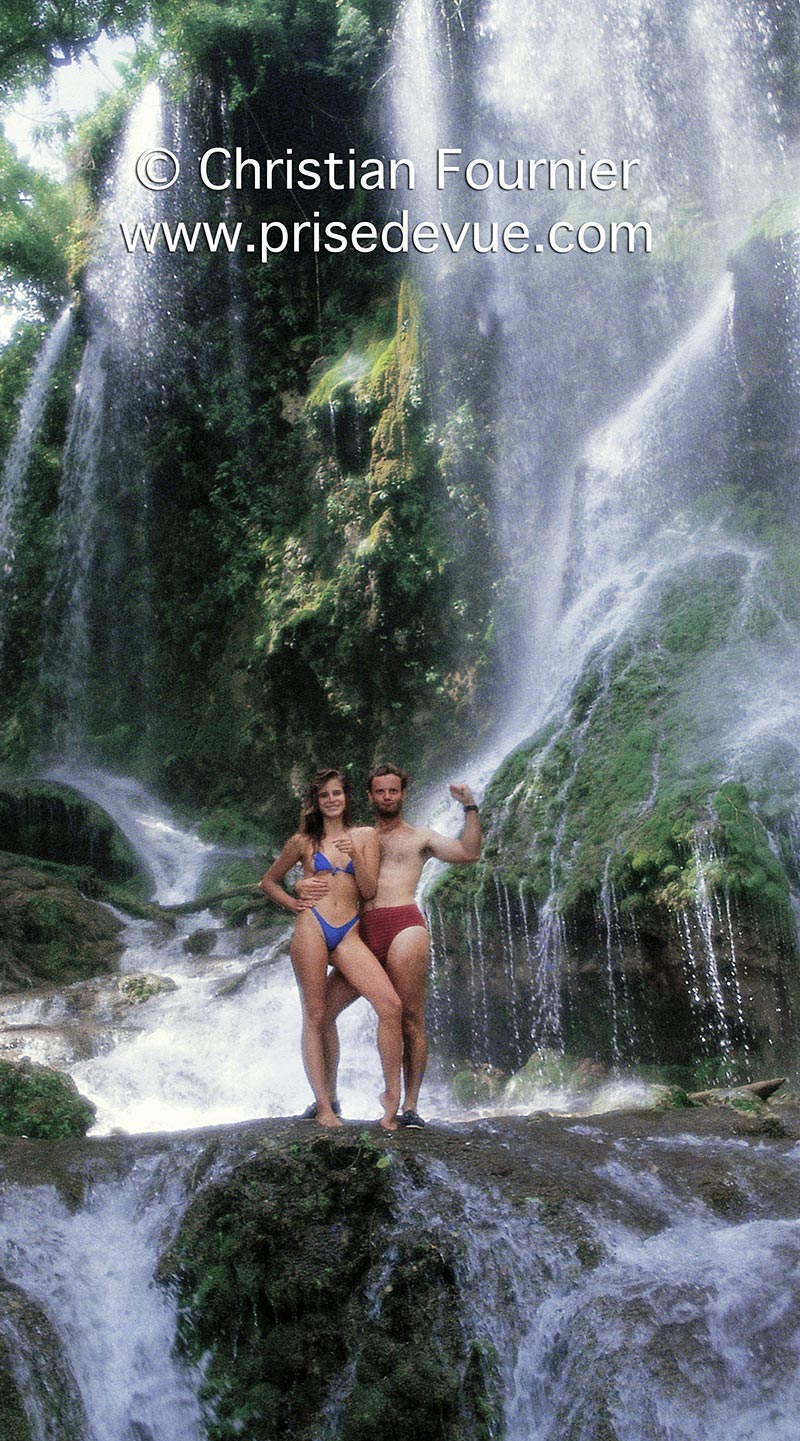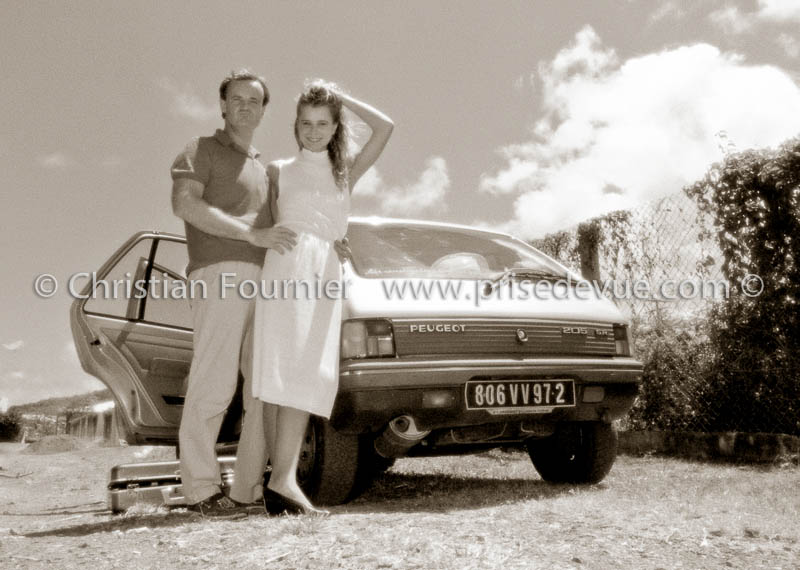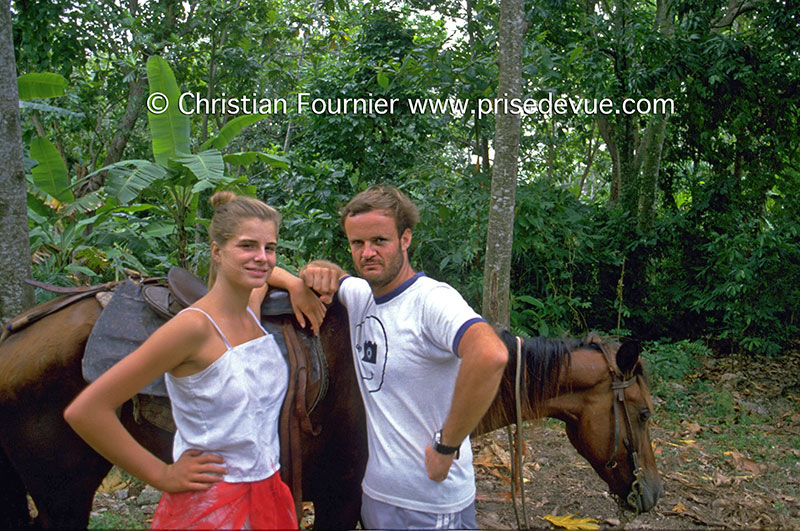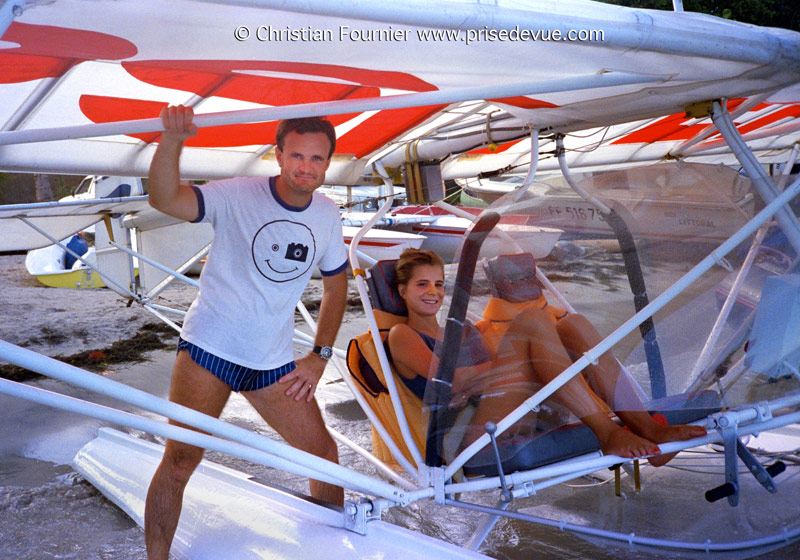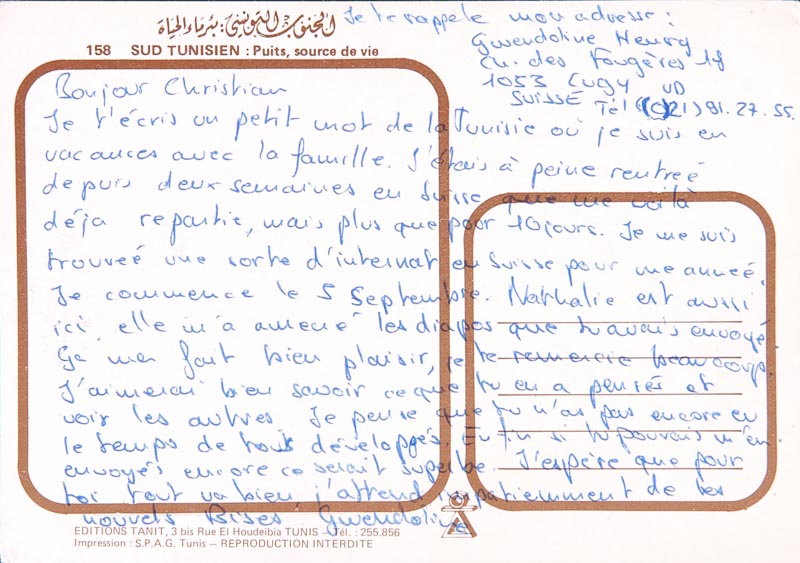 Hello Christian,
I'm writing you this little message from Tunisia where I am on vacation with my family. I had only been back in Switzerland for less than two weeks before I was out the door again, but this time only for ten days. I found myself a sort of internship in Switzerland for a year. I start on September 5th.
Nathalie is here too, she brought the slides you had sent her. Such a pleasure to see them, thank you so much. I'd love to know what you thought of them and see the others. I guess you won't have had time yet to develop all of them. If you do get a chance to send some of them I'd really appreciate it.
I hope all is well with you, and to hear from you soon. Hugs, Gwendoline.
In case you've misplace it, here's my address: Gwendoline Henry, … Switzerland…


Hello Christian
Greetings from the Azores! Yes, I'm currently on my way back to Europe via the maritime routes. I'm glad to have had this experience. It took us 28 days to get to the Azores, now we just have to get back to France.
After, I'll be heading back to Switzerland for a year on internship. How about you, how have you been since Martinique? I didn't see you leave, I hope you're not mad at me for some reason.
Whatever the case I'll always cherish my memories of Haïti, I hope the feeling's mutual. Please if you do get a chance send over some photos, I'd love to see them, and write to me in Switzerland of course.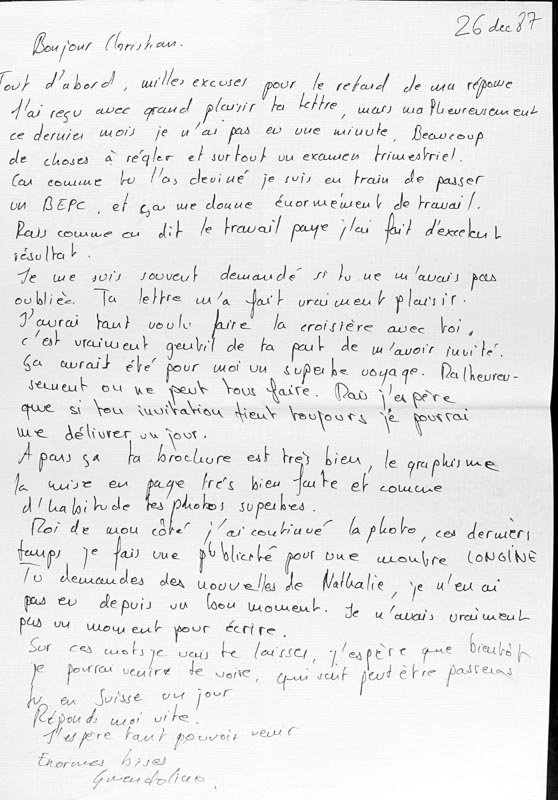 26 dec 1987
26 December 1987
First, I'm really sorry it has taken me so long to reply. I was thrilled to get your letter but these past few months have been impossibly busy. So many things to do and most of all a quarterly review. As you've guessed I'm working on getting my junior secondary school diploma, which means that I've tons of work to do. But as they say "you get what you give" and I have excellent results.
I've sometimes wondered if you'd forgotten about me, so your letter really made me happy. I would have loved to go on a cruise with you, thank you for inviting me, it would have been a superb adventure for me, but you can't do everything. I hope that your invitation still stands so that one day I can finally take you up on it and escape.
Your brochure is great, the graphics and layout are well done, and of course your photos are excellent, as usual.
As for me I have continued in photography, for the past little while I've been working on an ad for a Longine wristwatch. I know you asked how Nathalie is doing but I haven't heard from her in some time, as you know I've been too busy to write.
Well, with these words I'll leave it to you. I hope you'll be able to come visit soon. Maybe you'll be passing through Switzerland one day, who knows? I'll do my best to come your way, too. Big hugs, Gwendoline.
Barbara in Hollywood
Pam in Malibu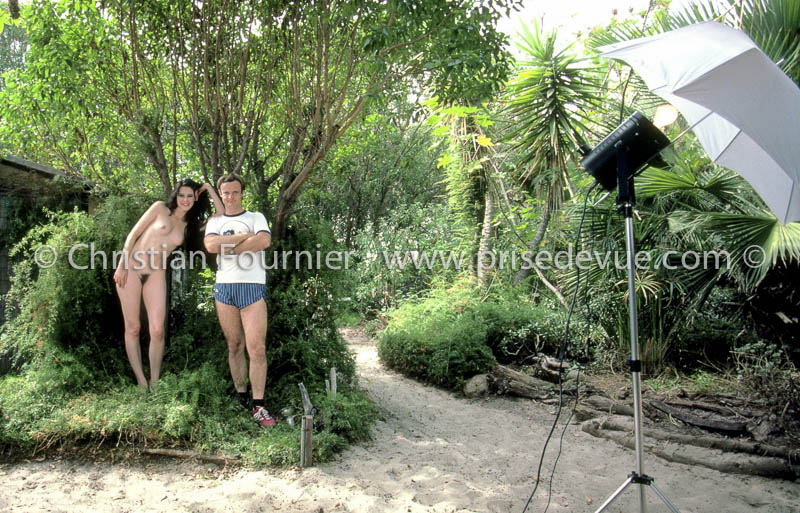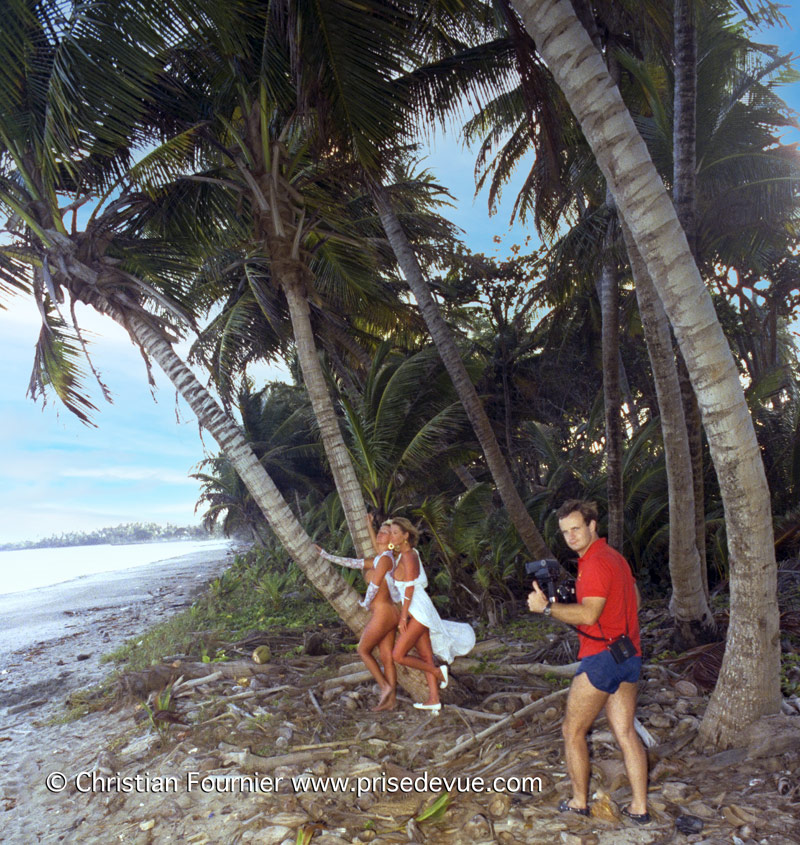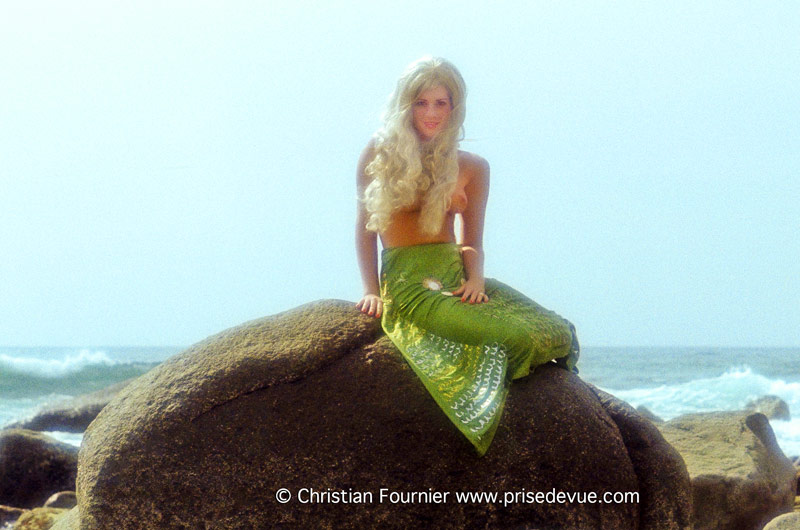 Uwe Ommer (born 1943 in Bergisch Gladbach) is a German photographer. His books :
Photedition 2. Verlag Photographie, Schaffhausen 1980, ISBN 3-7231-1000-2.
Exotic. Bahia Verlag, München 1983, ISBN 3-922699-24-3.
Pirelli Calendar. 1984.
Black ladies. Taco, Berlin 1987, ISBN 3-89268-032-9.
Erotic Photographs. Taco, Berlin 1988, ISBN 3-89268-044-2.
Uwe Ommer. Benedikt Taschen Verlag, Berlin 1990, ISBN 3-89450-064-6.
Noumia. Vents d'Ouest, Issy-les-Moulineaux 1994, ISBN 2-86967-309-4.
Black ladies. Taschen, Cologne 1995, ISBN 3-8228-8674-2.
Asian ladies. Taschen, Cologne 2000, ISBN 3-8228-7181-8.
1000 Families: das Familienalbum des Planeten Erde. Taschen, Cologne 2002, ISBN 3-8228-2264-7.[1]
Transit : in 1424 Tagen um die Welt. Taschen, Cologne 2006, ISBN 978-3-8228-4653-7.
Do It Yourself, with Renaud Marchand. Taschen, Cologne 2007, ISBN 3-8228-5628-2.
I met him in June 2017





Julie in Death Valley, my favourite photography studio.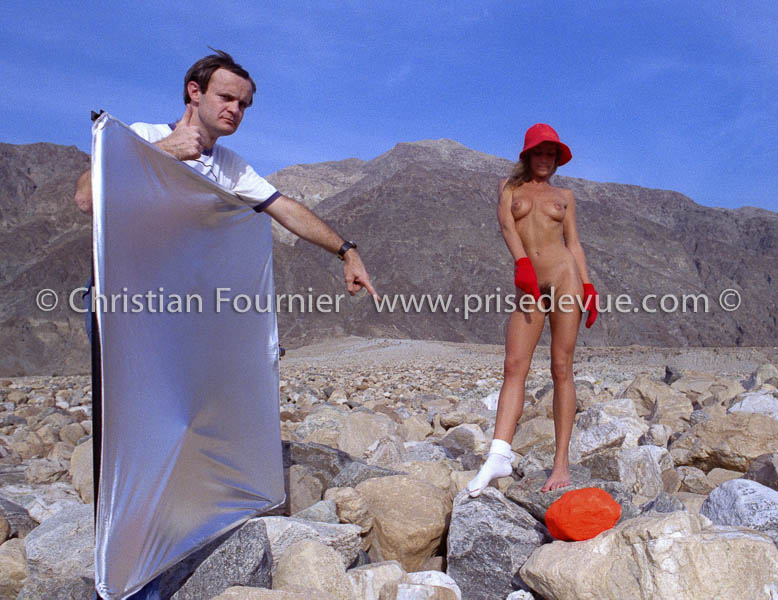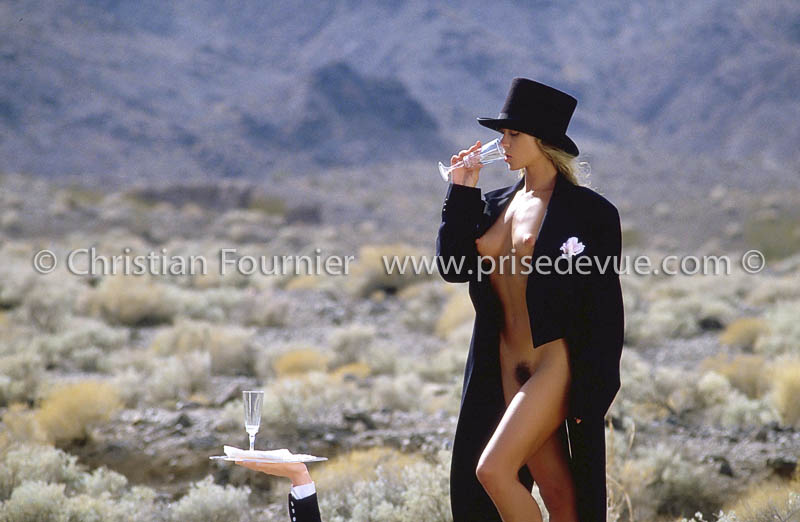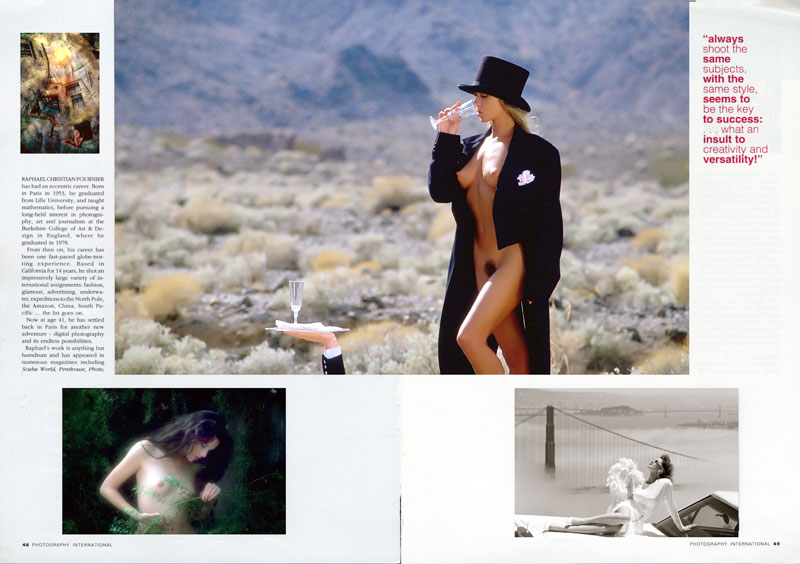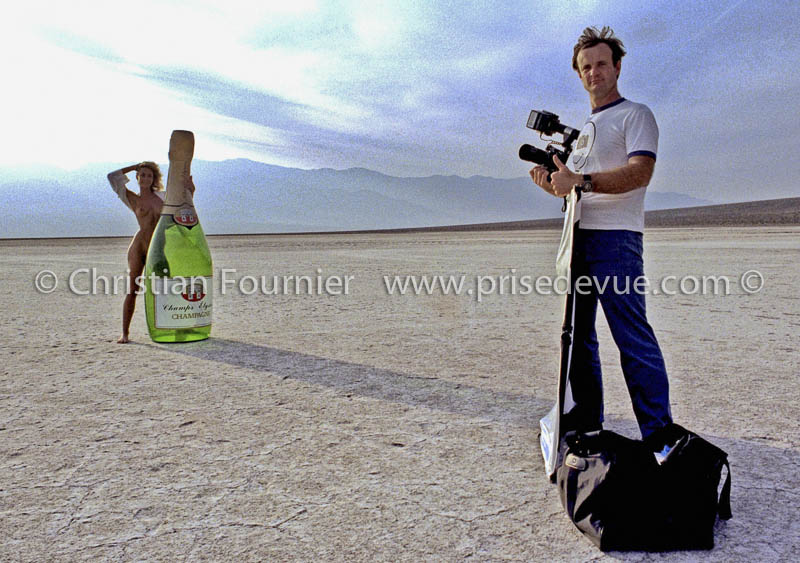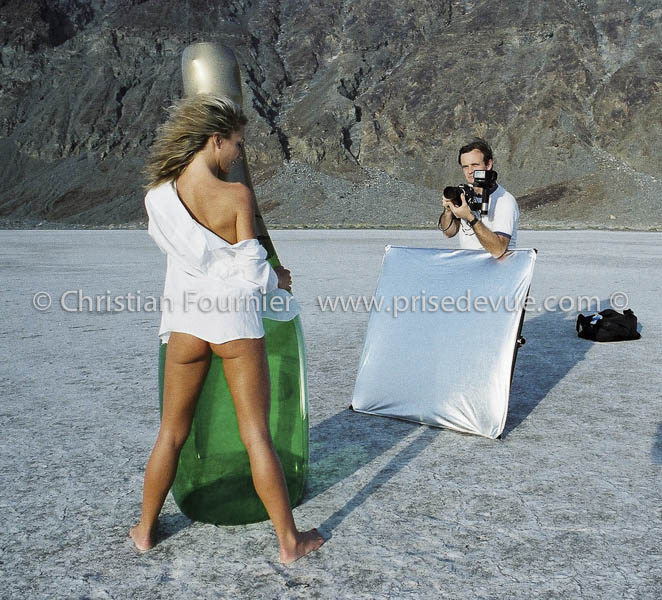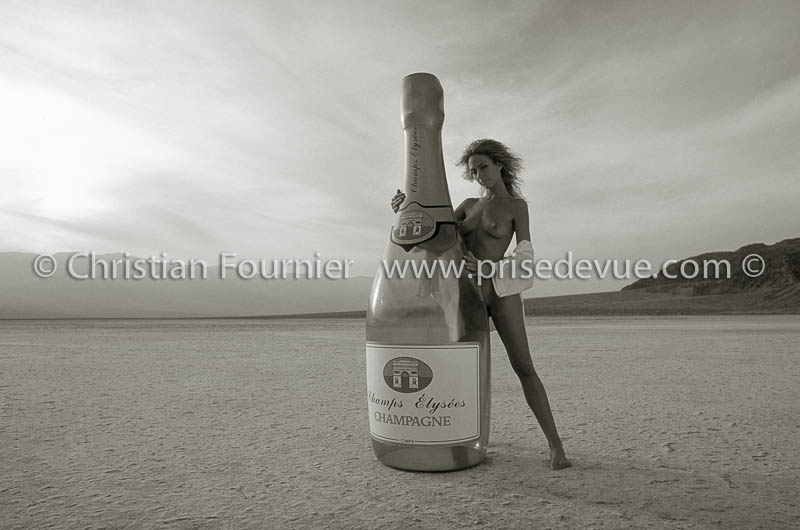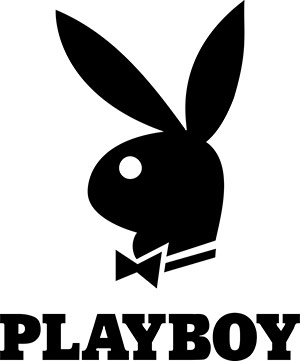 Susan Schott, The Playmate 1984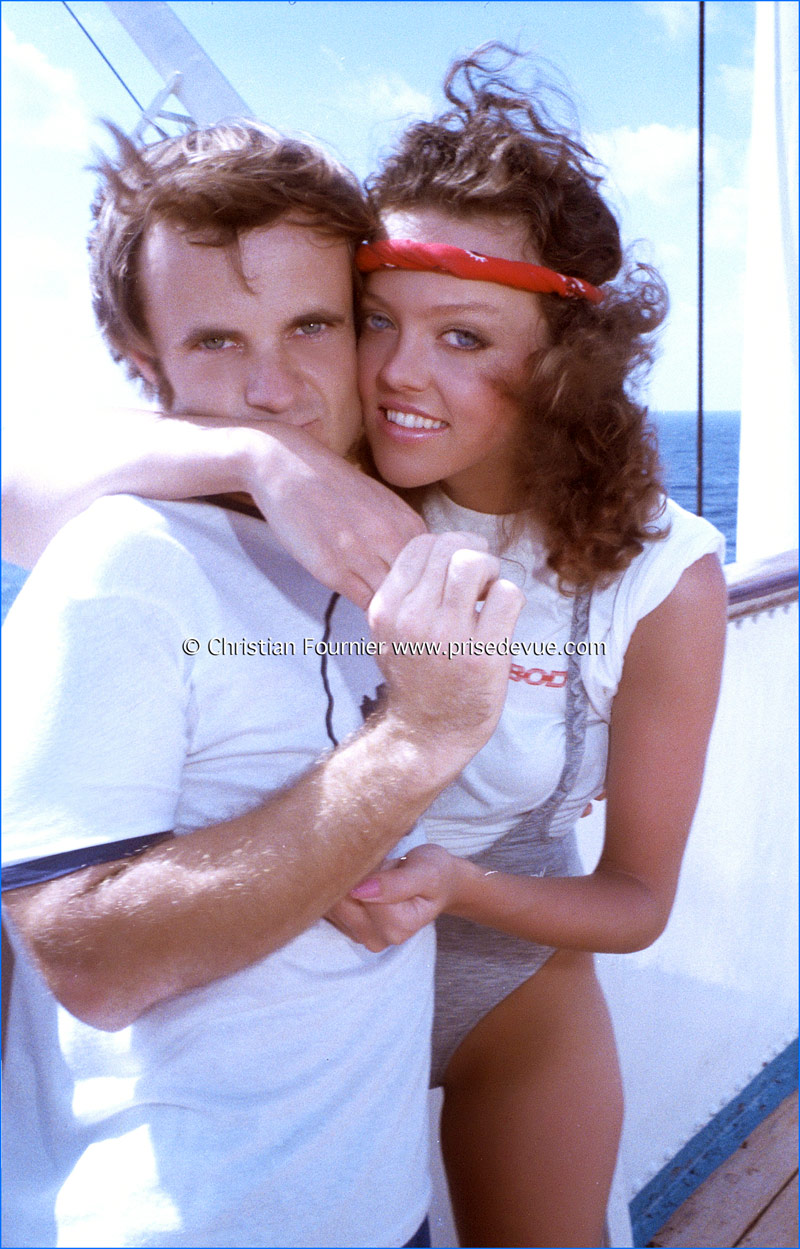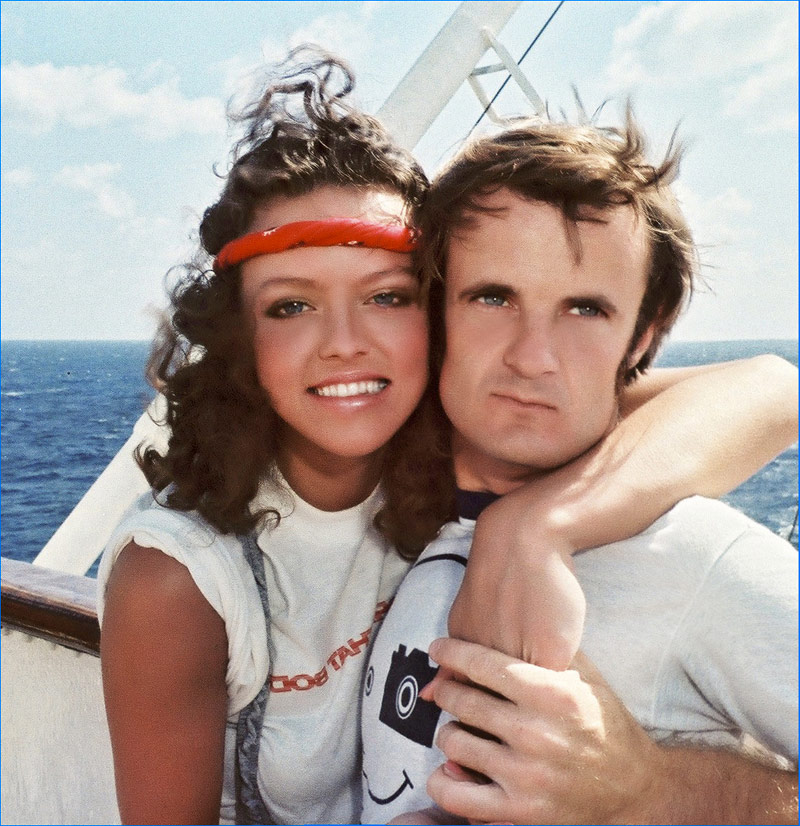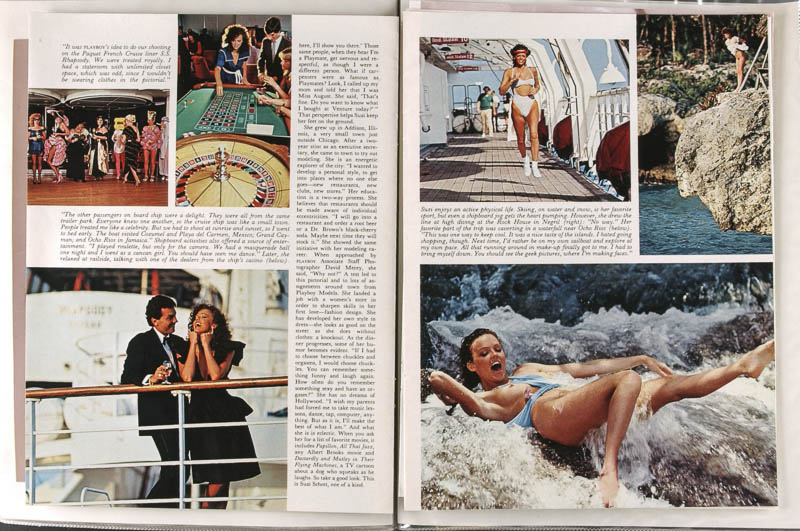 Remerciement à David Macey de m'avoir permis de participer à ce shoot Playboy. Merci à la Playmate Susan Schott.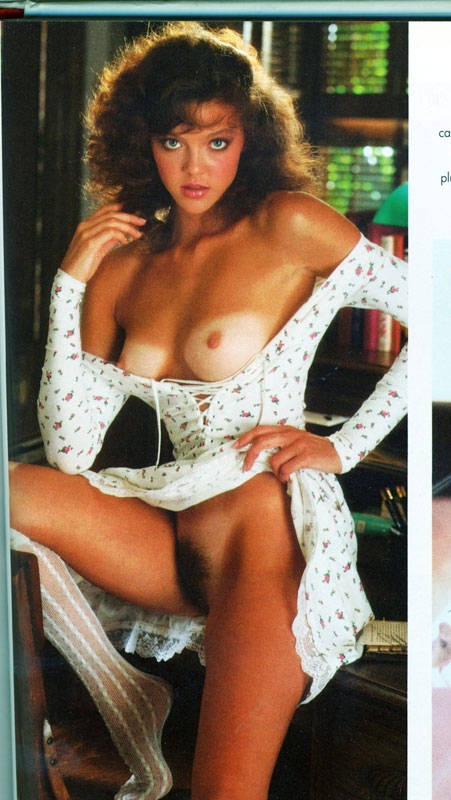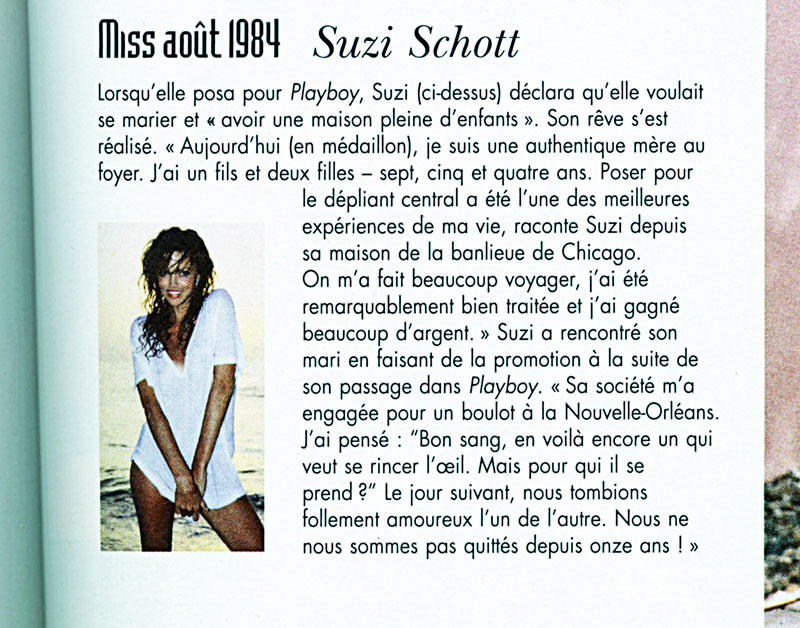 My thanks to David Macey for letting me participate in this Playboy photoshoot. Thank you to Playmate Susan Schott.


Back when she posed for Playboy, Suzi (above) declared that she wanted to get married and "have a home full of children". Her dream has since come true. "Today, I am a real housewife. I have a son and two daughters, seven, five, and 4 years old. Posing for the main centrefold was one of the best experiences of my life," says Suzi at her home on the outskirts of Chicago. "I got to travel a lot, I was treated very well and I earned a lot of money." Suzi met her now-husband while doing promotion after her appearance in Playboy. "His company hired me for a job in New Orleans. I thought, 'Here we go, just another guy who wants a girl to oggle. Who does he think he is?'. The next day, we fell head-over-heels in love. We've been together for eleven years!".
1986: Jacqueline, magnificent. Assistants Eric Naras and Karel de Gendre. Published in 1993 in the magazine Penthouse.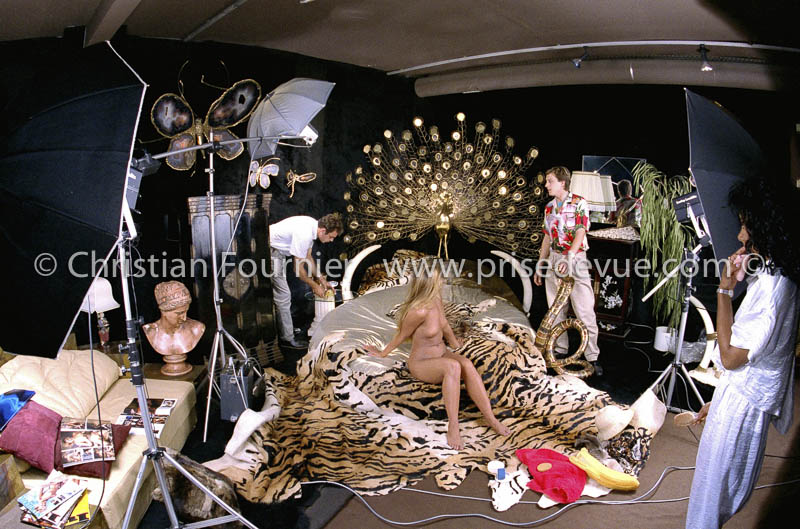 Penthouse, 1993
Thanks to Eric Naras and Karel de Gendre for their assistantship.
When I tell my American clients that I work with Penthouse or Playboy, they congratulate me because they understand that I must be talented to be given million-dollar jobs. In France, they act disgusted or disdainful.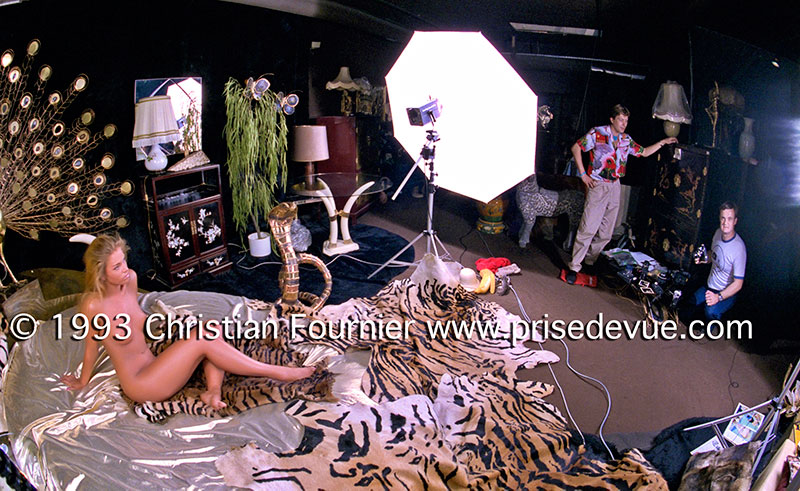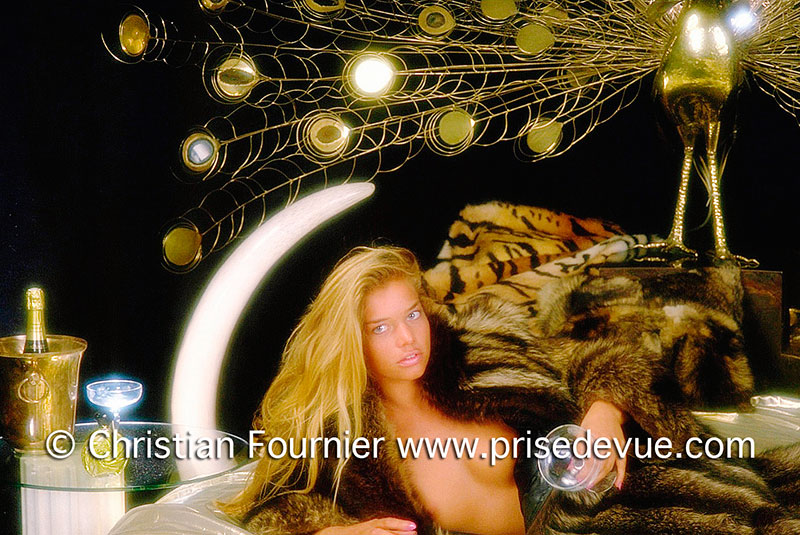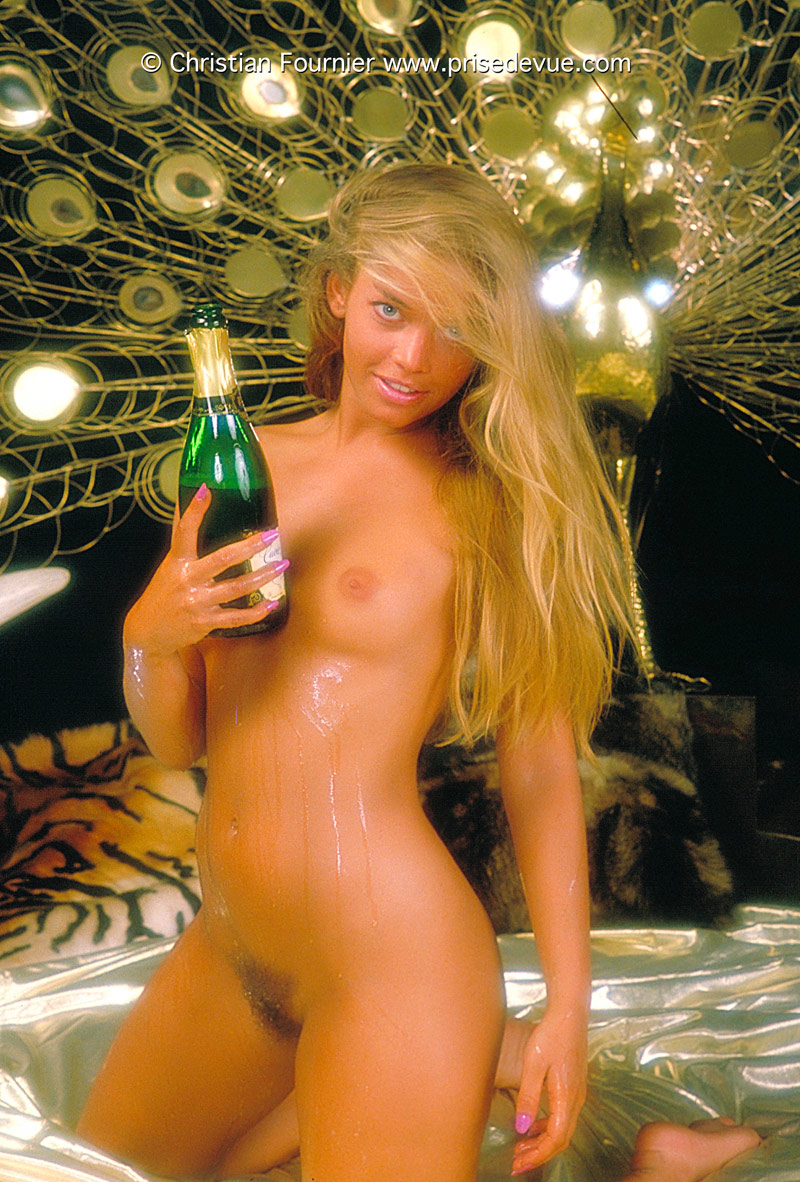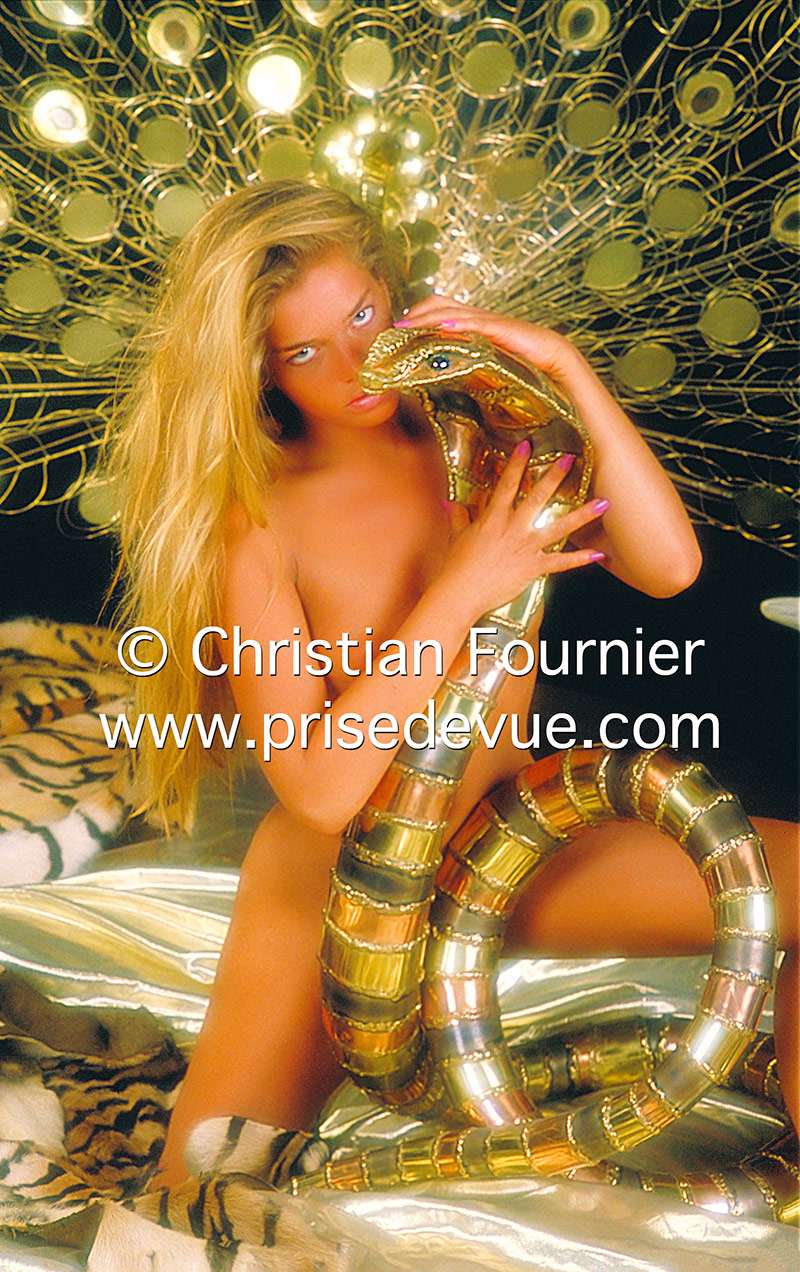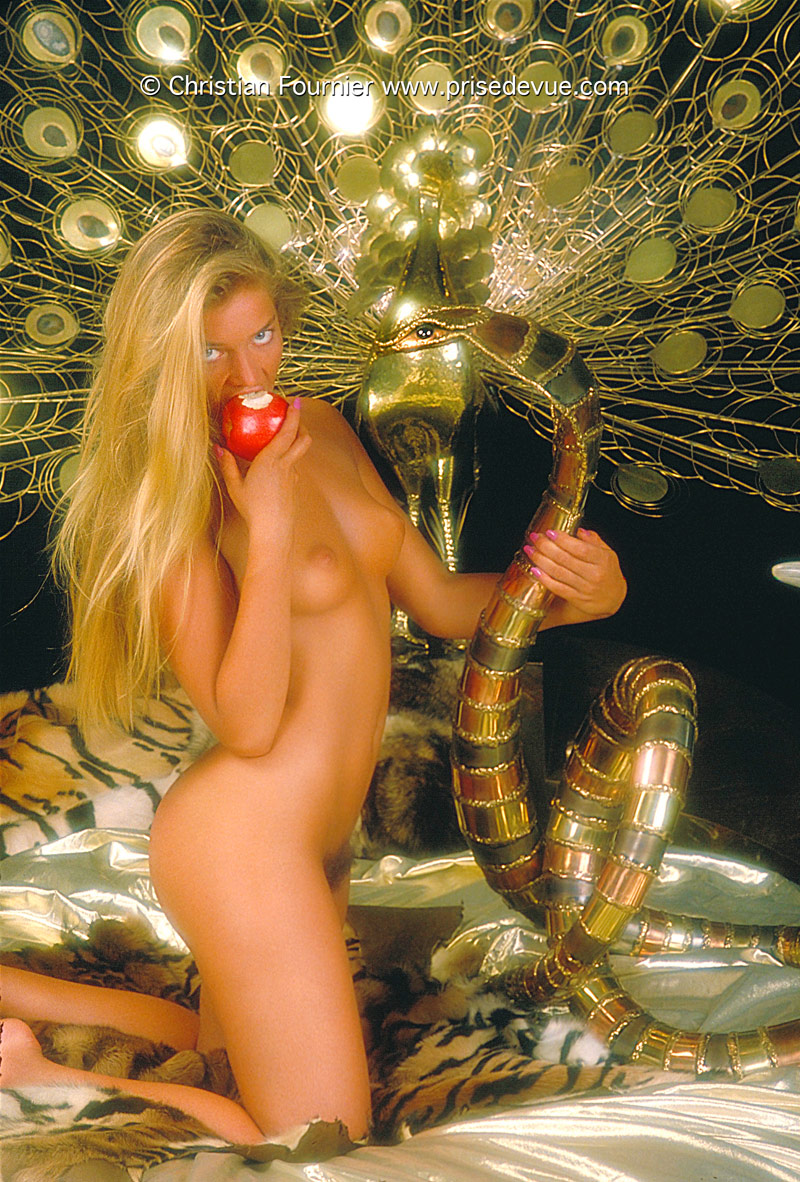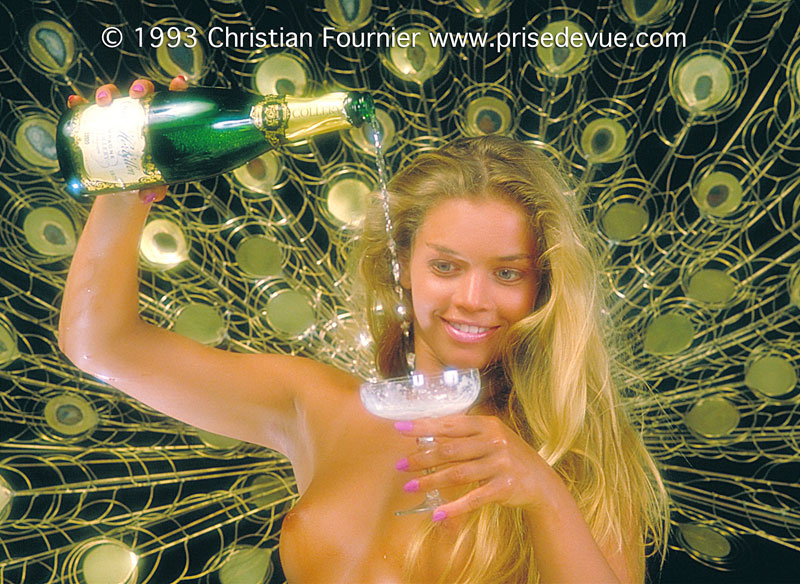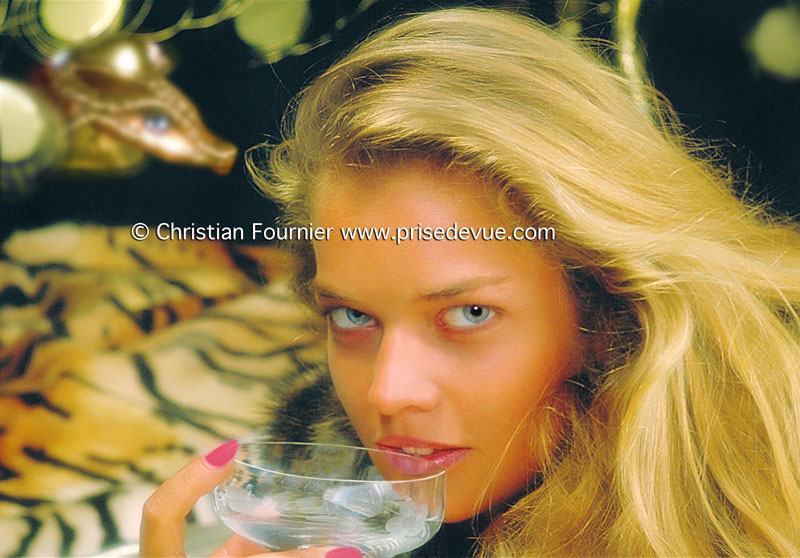 Penthouse, Australia, 15 March 1993, to Raphael Christian Fournier, from Phil Abraham.
Dear Raphael, Thanks for sending us recent examples of your work. We appreciate the professional quality of the material and its presentation. I would be pleased to discuss the purchase of this material. I'll be in Los Angeles around the middle of next month. Perhaps we could meet then to discuss your work. I'll be in touch when my travel details are finalised.
Regards, Phil Abraham, Editor.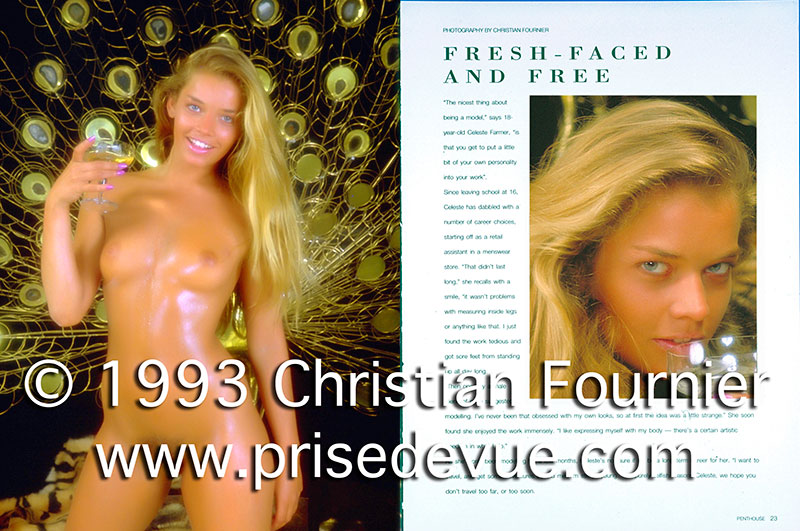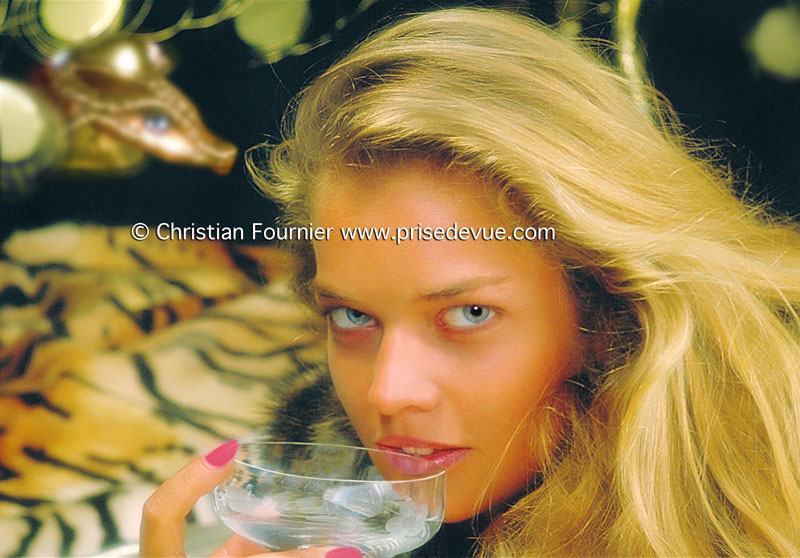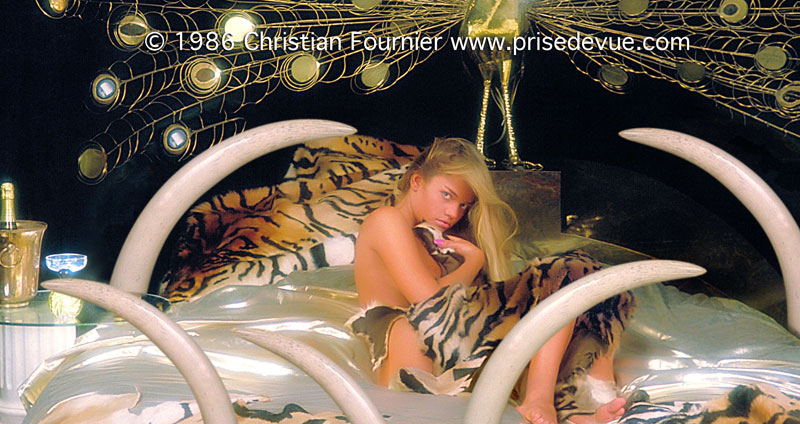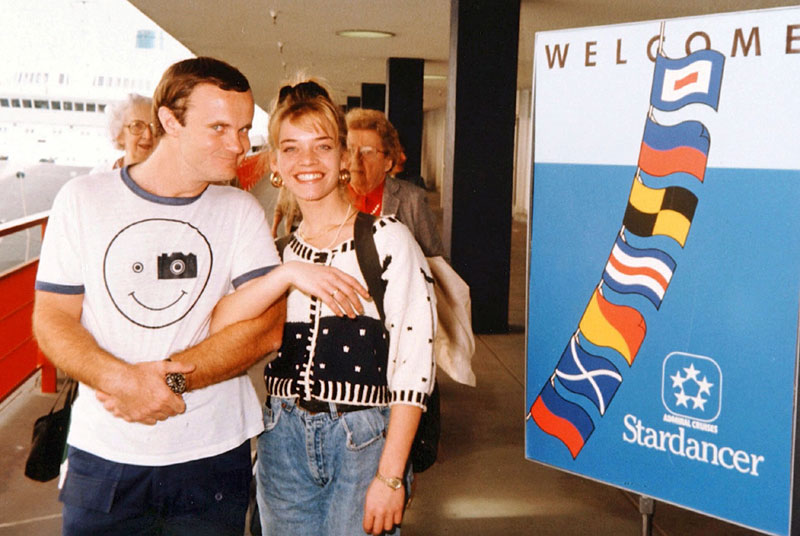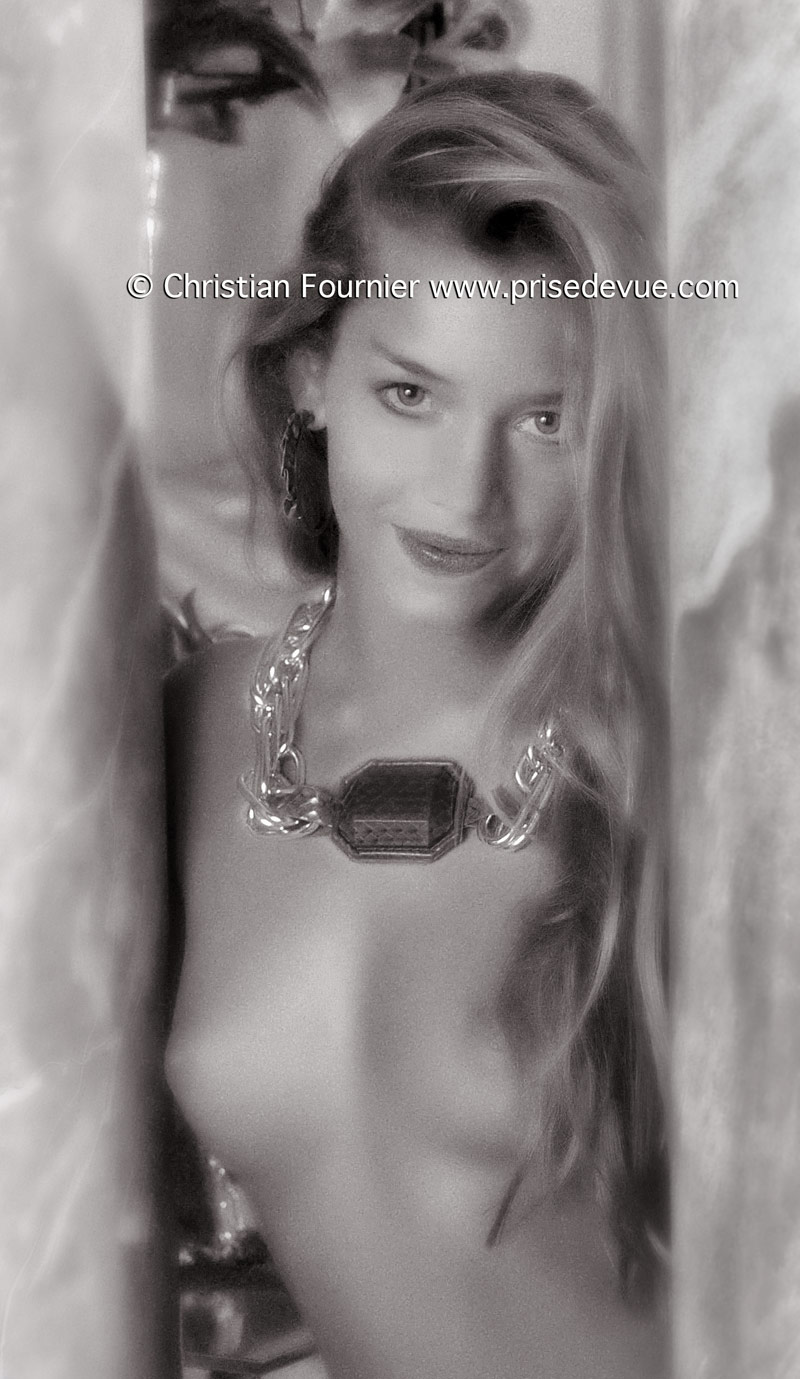 Le 10 déc. 2021 à 17:17, john derrickson <johnderrickson123@yahoo.com> a écrit :
Christian:
Who is the woman in your photo pasted below and how was she involved in you work?
Thanks for sharing your life's work - very talented. Am I correct in noting the focus is sharper as you aged? I love the James Bonds at the casino table - is there a story to share?
John Derrickson
Ocean City, NJ, USA
<1639152820955blob.jpg>
Développer le message
Christian:
Who is the woman in your photo pasted below and how was she involved in you work?
Thanks for sharing your life's work - very talented. Am I correct in noting the focus is sharper as you aged? I love the James Bonds at the casino table - is there a story to share?
John Derrickson
Ocean City, NJ, USA
Hi John,
Thank you for your good comments on my website.
No, my focus is not sharper as I age, the cameras are better! Also, I used a Nikon "softar" filter for these shots.
The girl you mentioned is an old friend of mine from Paris. In 1986 we decided to do a shoot Playboy style. I was a struggling photographer then. I paid her as a model, I paid the assistant, the decor rentals, all the Kodachrome films and their developments. Total cost was about US $ 8000. We did two locations. It took 7 years to finally sell one to Penthouse Australia for $ 1200 autralian. In those days nude photography did not pay because there was too much of it. Nowadays with the metoo movement, it is frown upon, so nobody will pay for that. This girl Jaqueline is a now successful business woman in Paris. I am still a struggling photographer.
Why do you ask?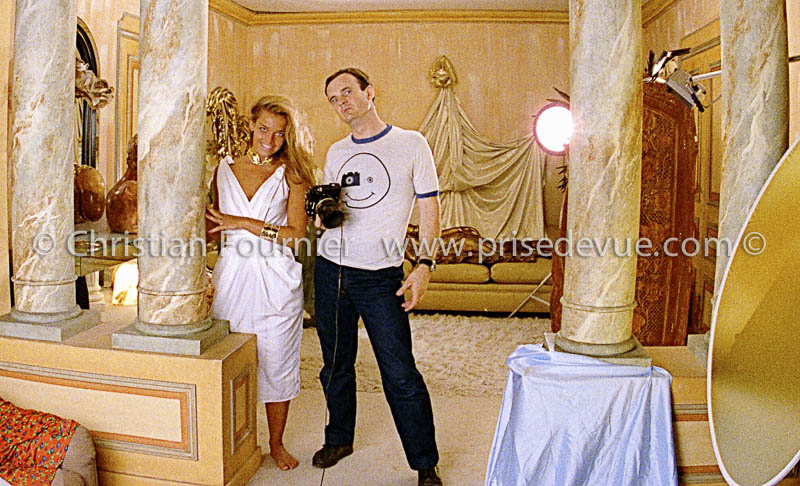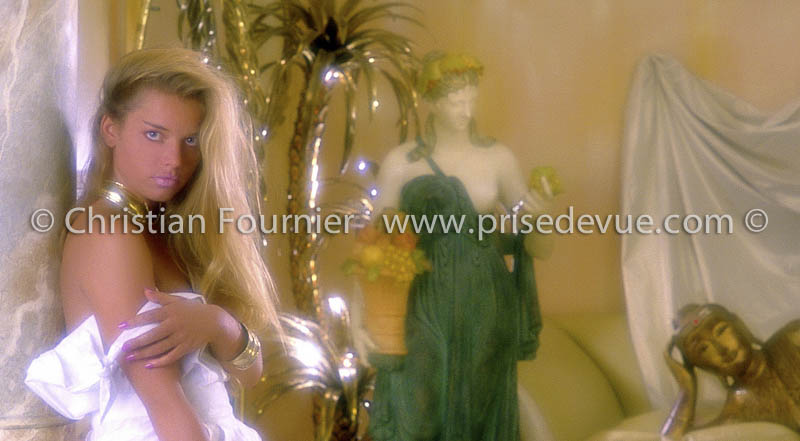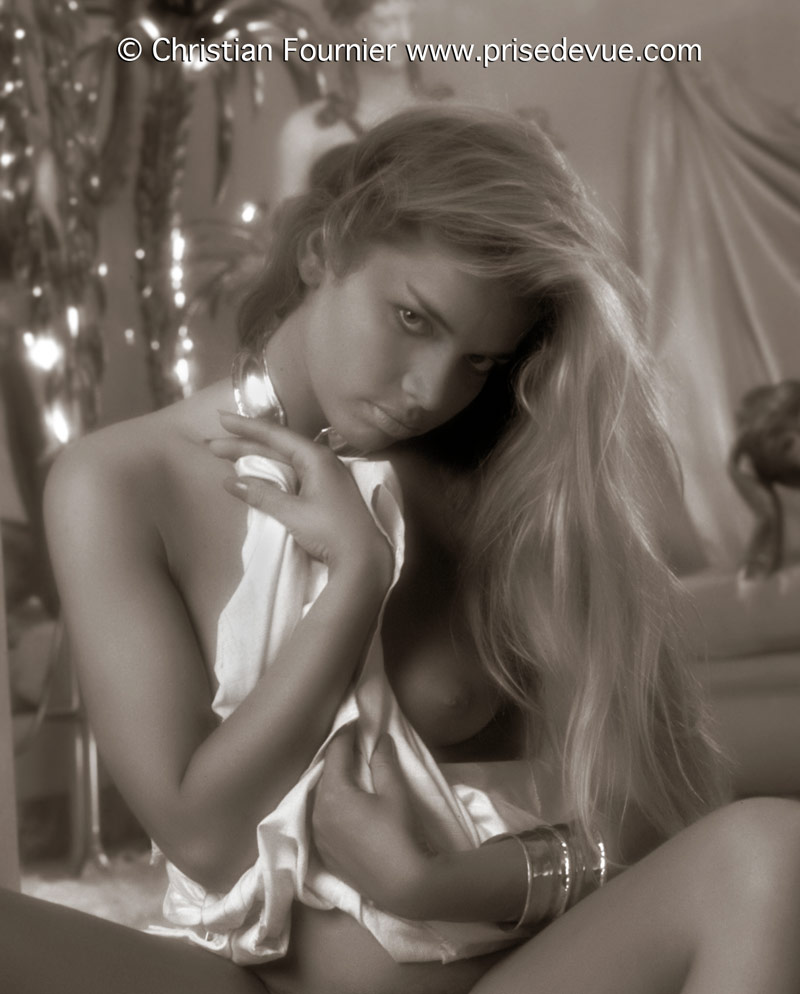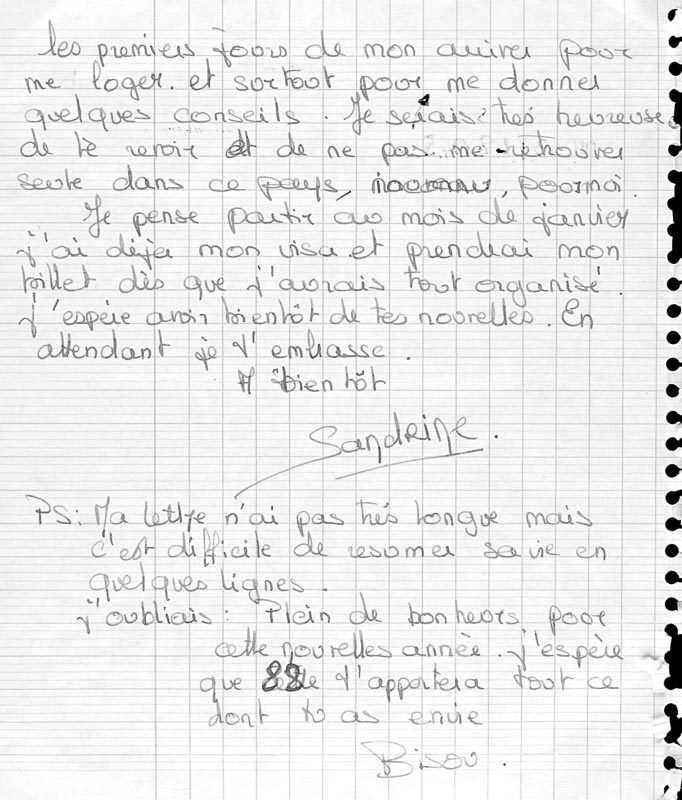 Jacqueline, 27/12/87
Christian, I was so pleased to hear from you. I want to thank you for your invitation. I hope everything is still going well for you, in your last letter you seemed very content with your work and your life in the States.
Since the last time we saw each other I've done many things but nothing very important. Days fly by without our realizing.
But I've decided to go to the States too, to find a family and learn English. Being bilingual is very useful professionally.
I wanted to know if there's any chance I could come stay with you during my first few days, I'd like your help getting on my feet over there. It would be a real treat to see you again and I'd rather not be alone in a strange country.
I'm planning on going in January, I already have my visa and I'll buy my ticket as soon as I've got it all planned out.
I hope to hear from you soon. Hugs, Jacqueline.
PS: My letter isn't very long but it's hard to summarize my life in a few lines. I forgot: Best wishes in the new year! I hope that 88 will bring you all that you desire. Cheers!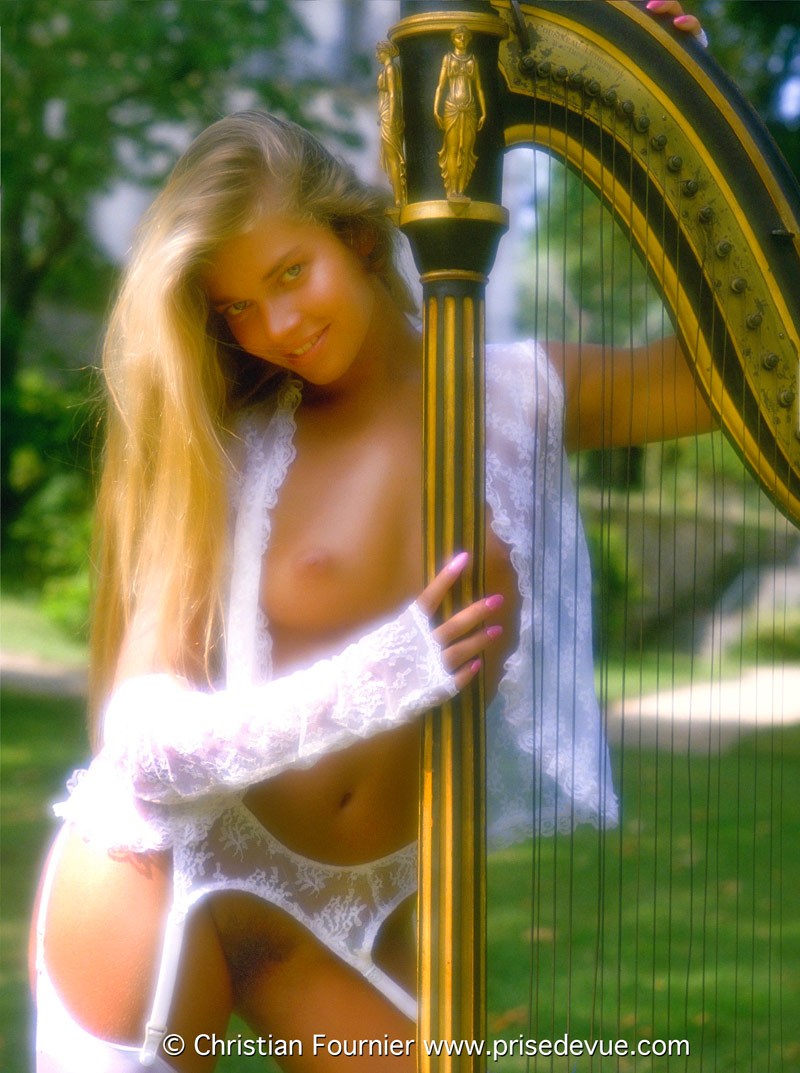 Here I pay tribute to Jacqueline's loyalty : As a matter of fact, after I had shown the results of my "Eve" photoshoot to Playboy France, the bastards claimed they were going to publish them and that they needed the model's contact information. When I got home Jacqueline called me to tell me that Playboy had just called her to offer her a photoshoot with their own photographer, a snake, and an apple! Of course Jacqueline sent them packing. Kudos to an 18-year-old girl, choosing to be loyal in her career!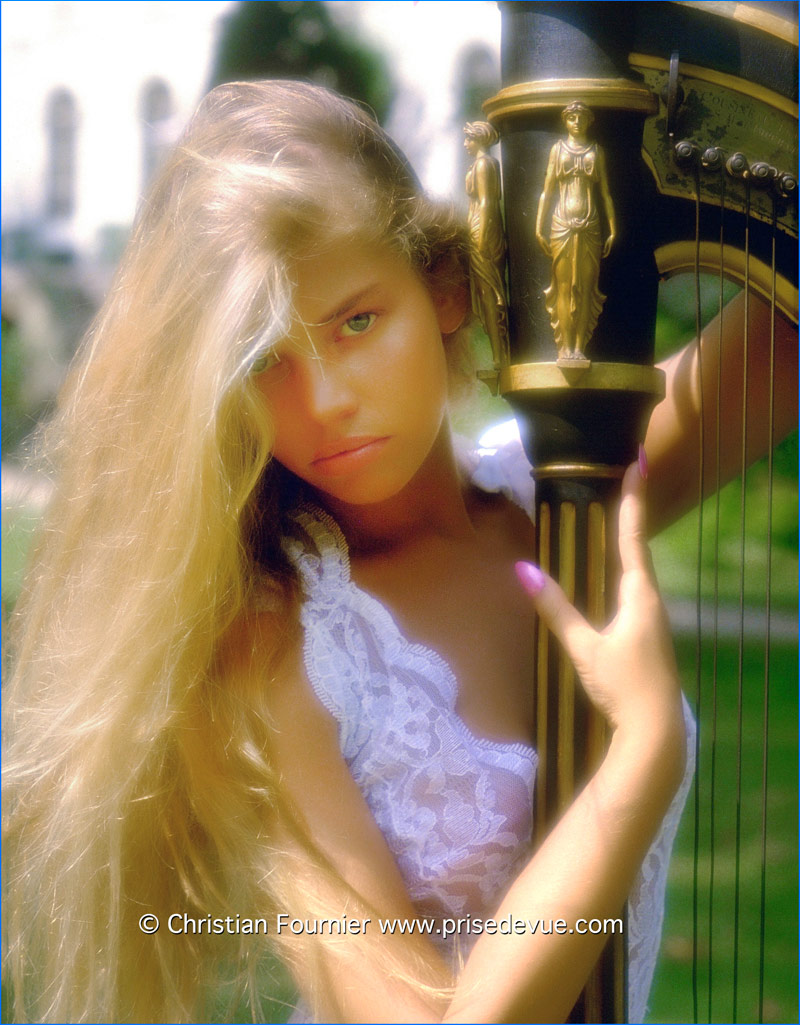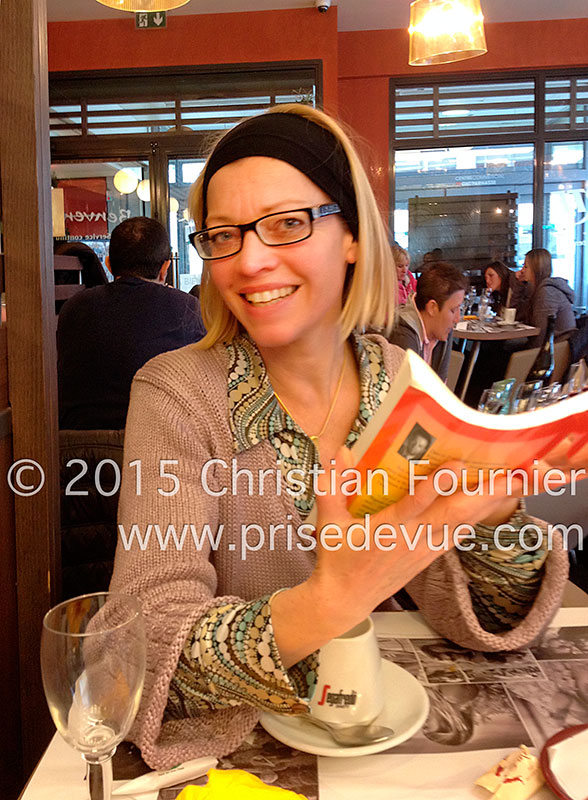 I saw Jacqueline again in 2015. She has become an impressive businesswoman.


I still paint on my slides.
Michèle Farelli
Silvia Silver
Jenny and Nat, a dream !

Life was hard. I didn't even smile!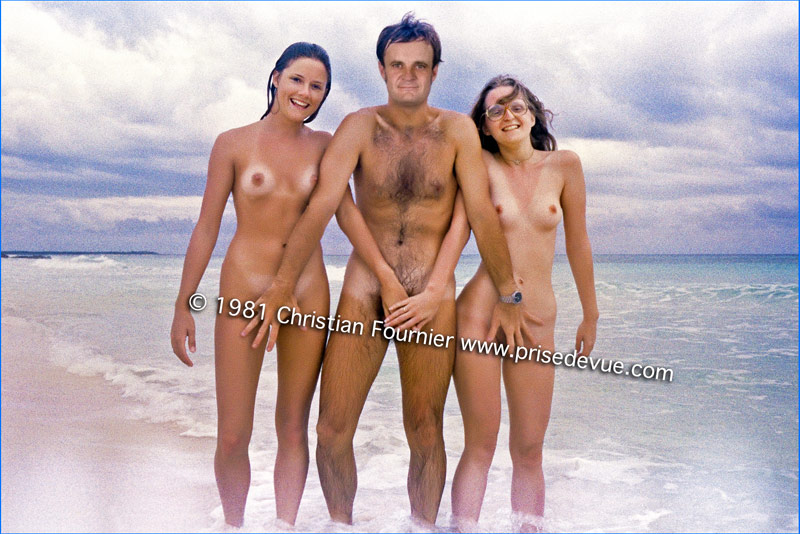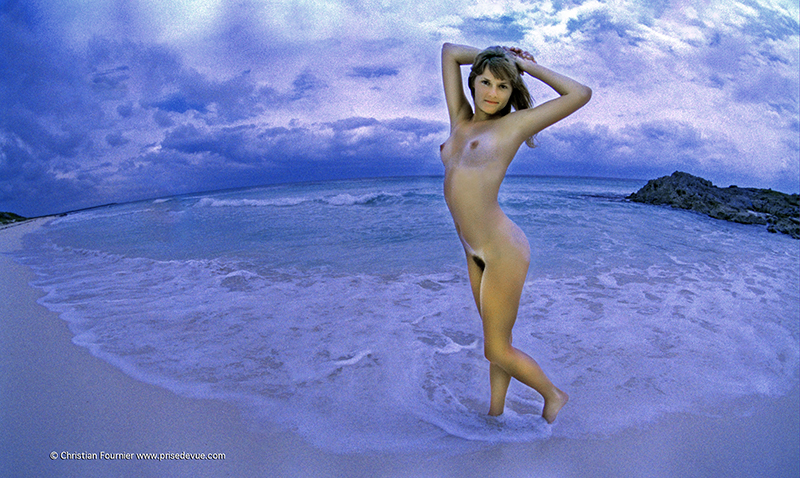 En Nouvelle-Calédonie, à Yaté.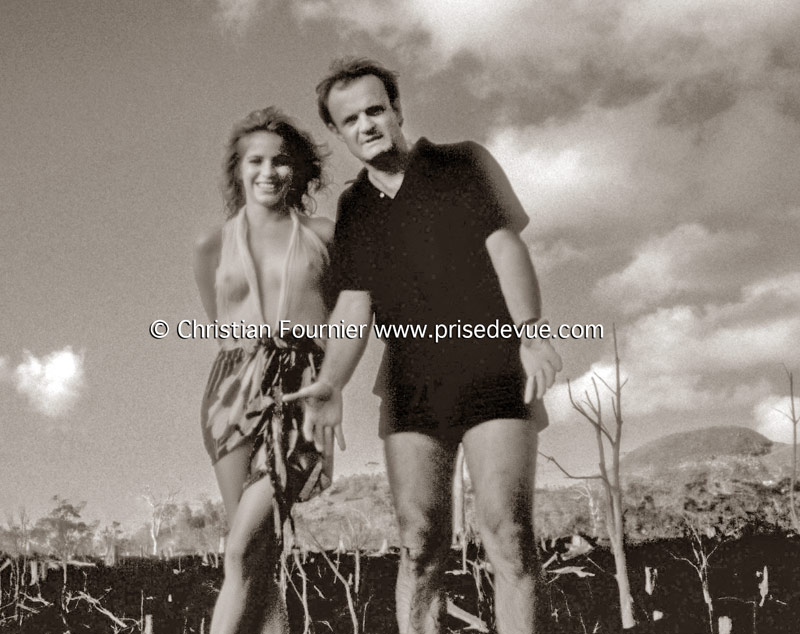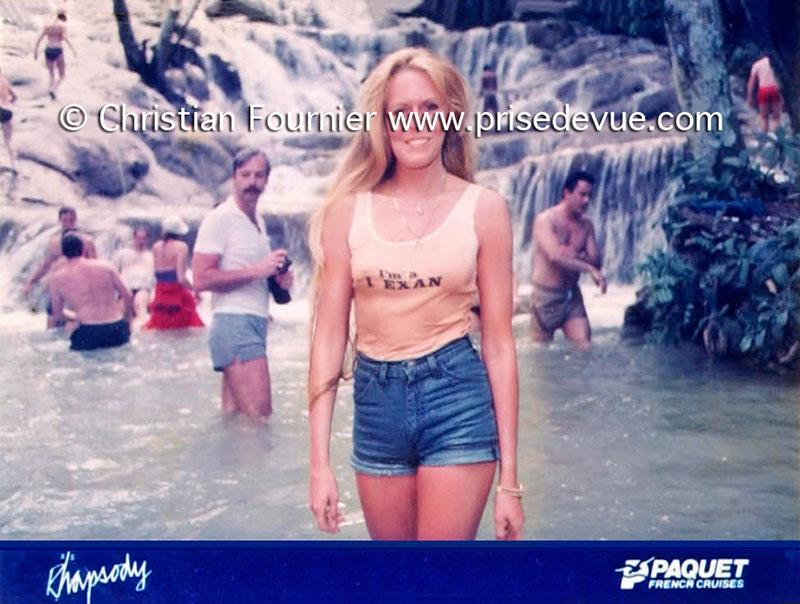 Raphaël (Chris),
Just wanted to let you know I'm still interested (214 620 9733) in modelling for you. I remember you said this summer sometime. I read in the Dallas Paper you had to abandon ship, that had to be a mess. Don't get stuck on any more sand!
Hope to hear from you, Kathy.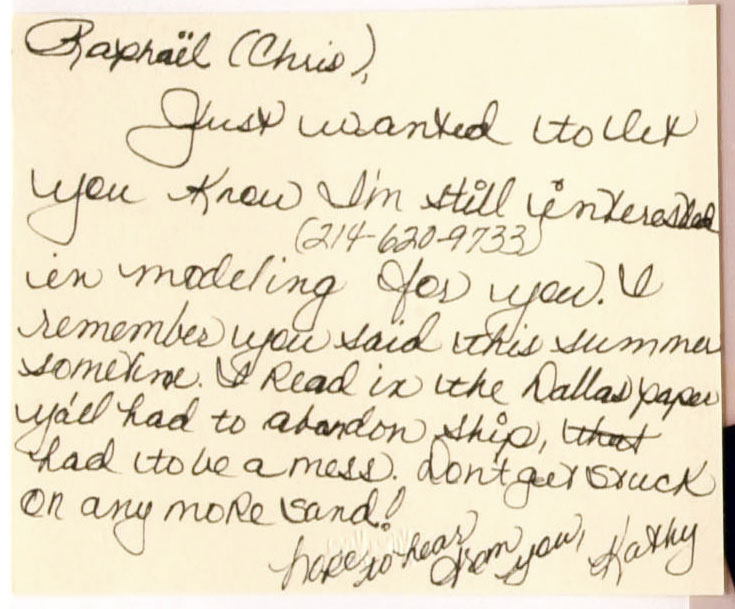 Haiti with KateI had rented a fabulous hotel : "Le Relais de l'Empereur"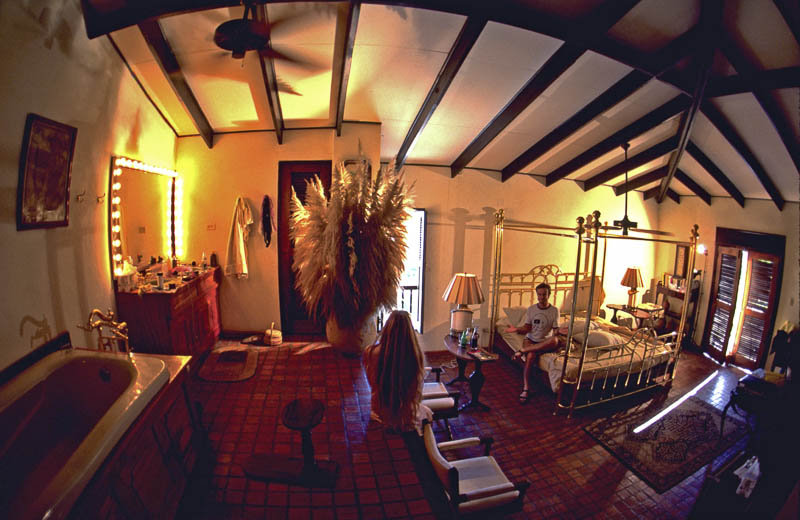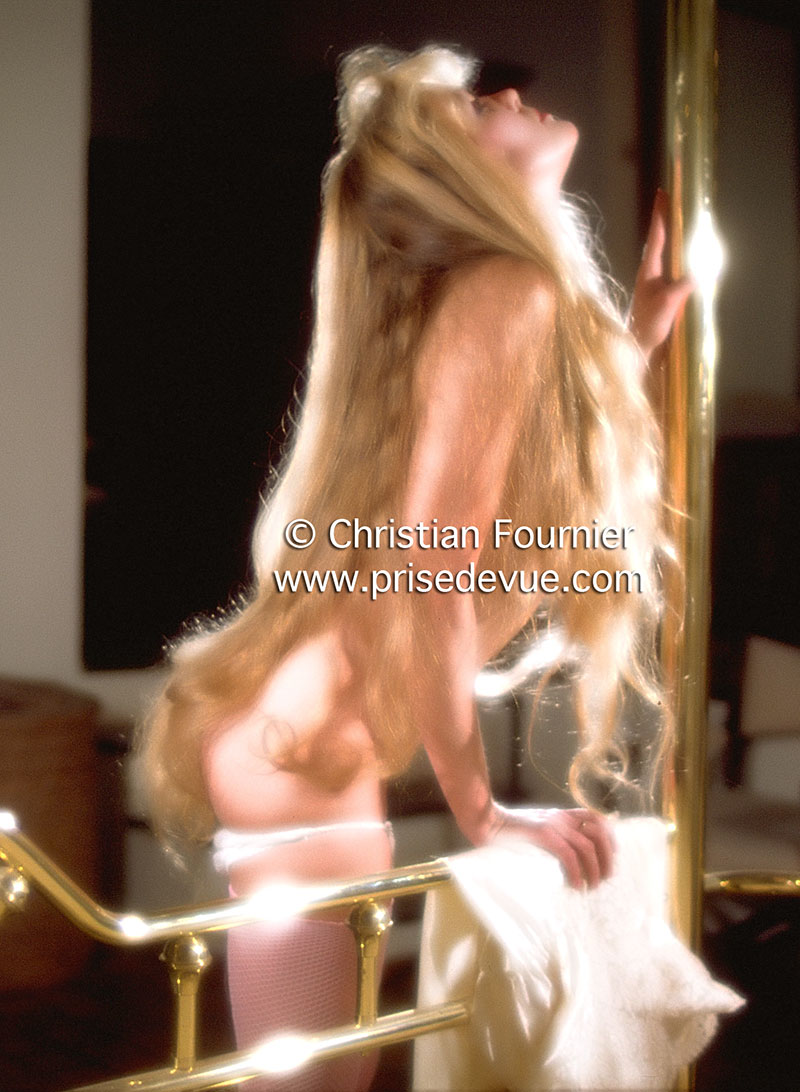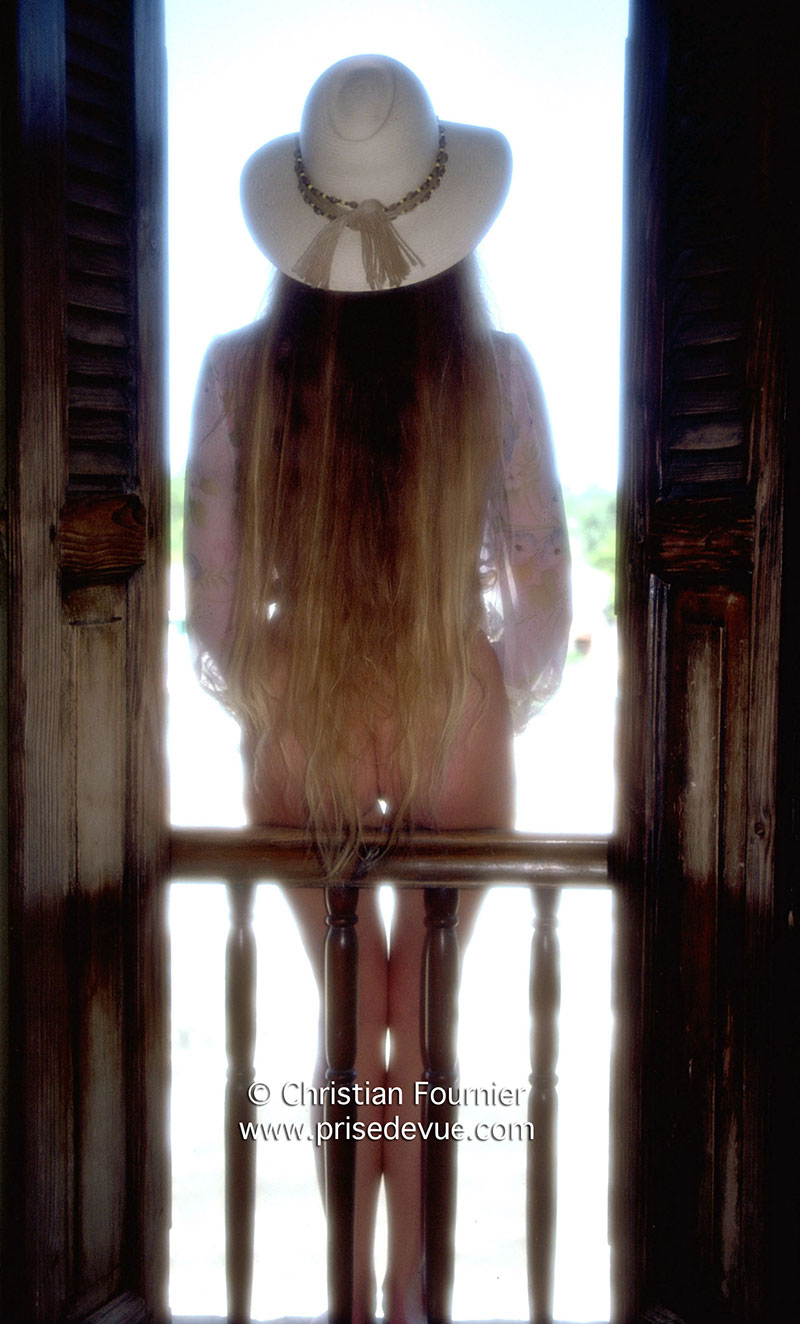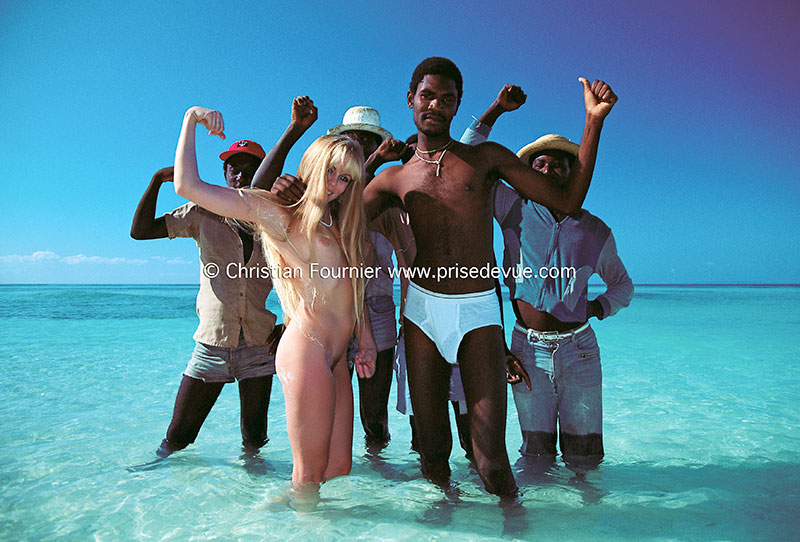 Marketa. Homage to Helmut Newton. 2004.


Model: Marketa; make-up: Chantal; Design: Maylis; Decor: Galerie Pascal Vanhoecke; assistant: Isabelle; photography, conception and financing: Christian Fournier; Silver bag: Lady Dior; Jewellery: Dior; Lingerie Andres Sarda and Carine Gilson; Shoes: Christian Louboutin; Gloves: Helion; black lacquer purse: Maylis vintage collection; Furs: Maylis vintage collection.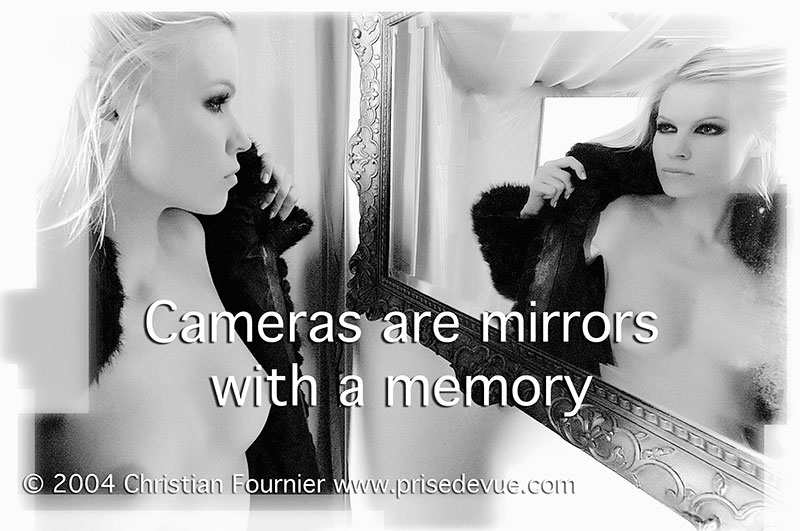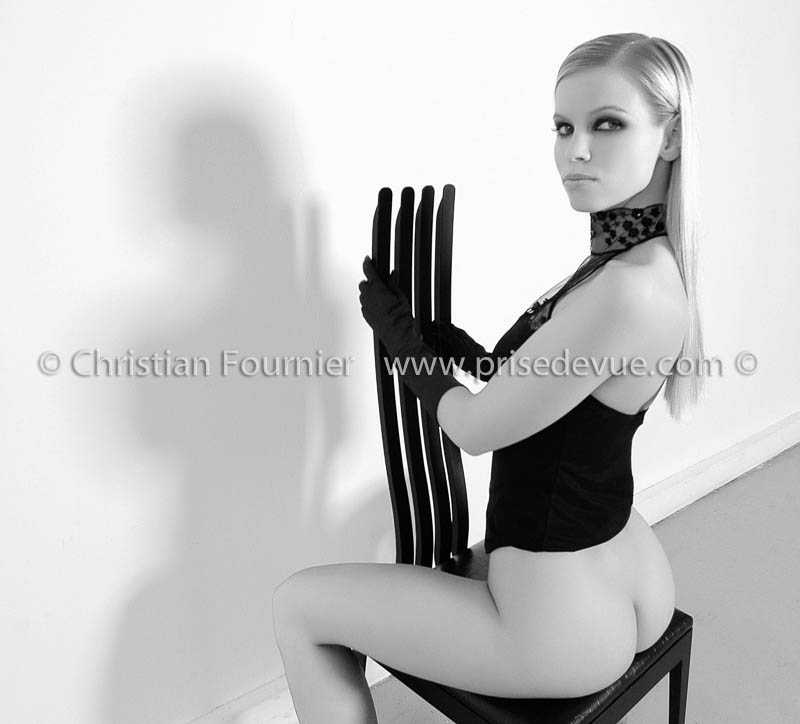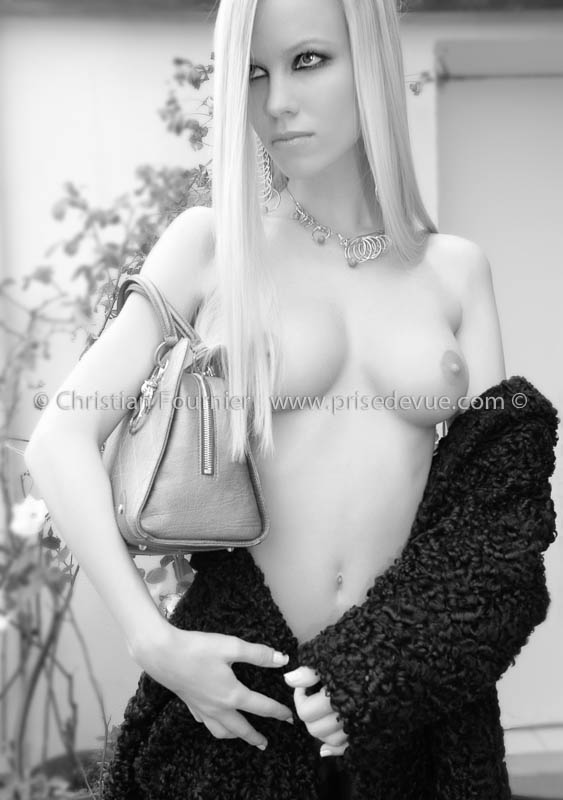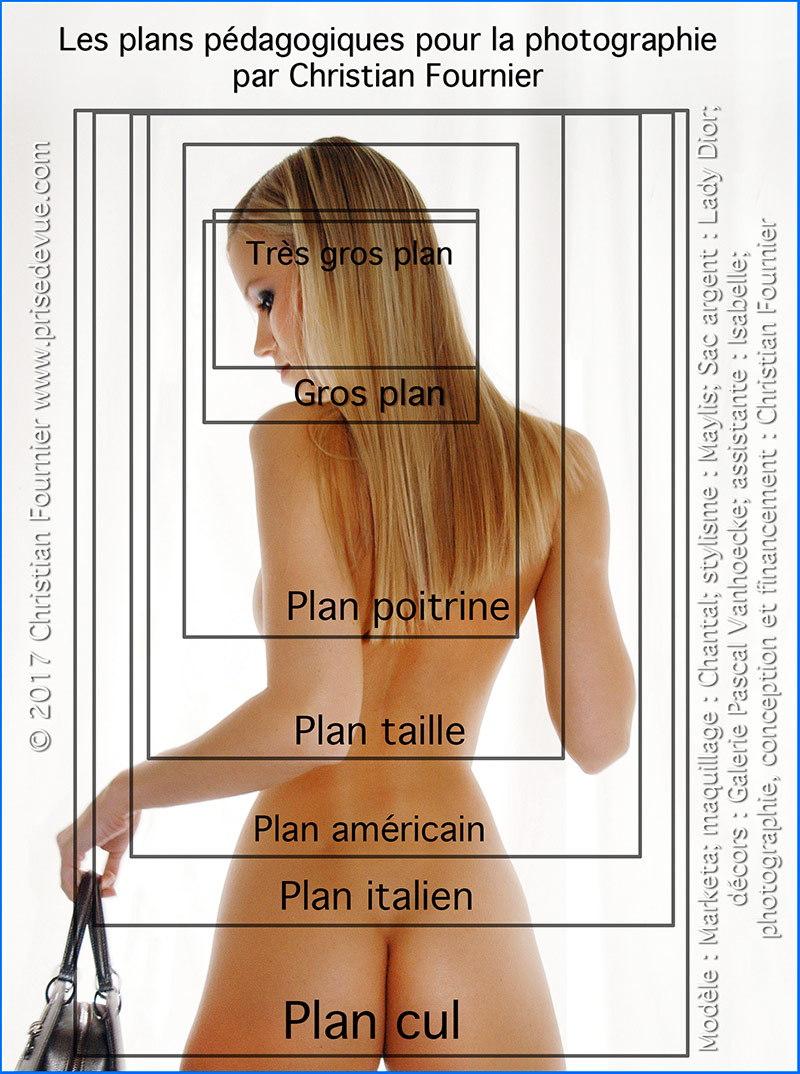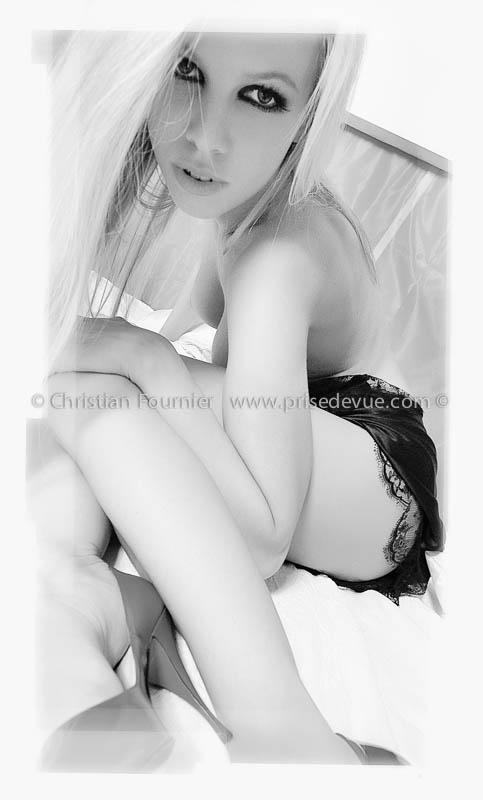 A video filmed by Isabelle. Thank you Isabelle. I removed the soundtrack due to copyrights, you could hear Beatles' music playing in the room.



Before and after photo retouching.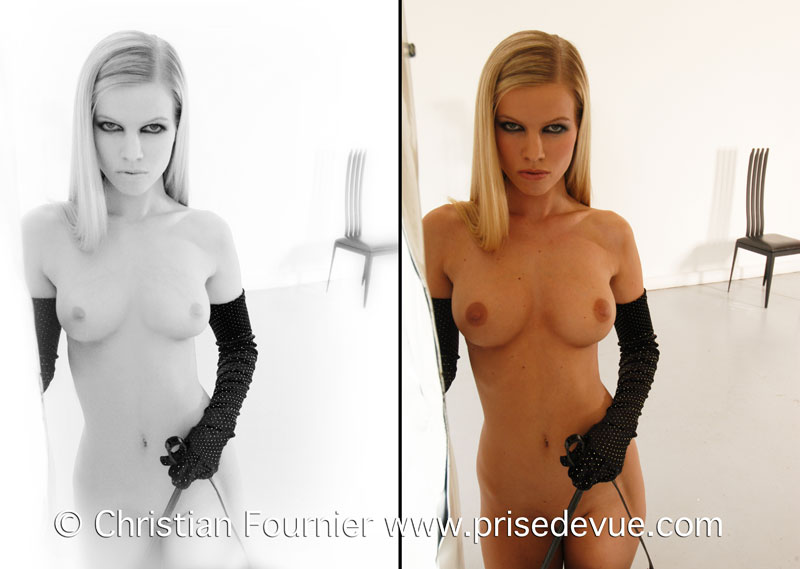 Lucien Clergue : "Chaque fois que je photographie une femme, j'ai l'impression de faire reculer les frontières de la mort." (Whenever I photograph a woman, I feel like I am pushing back death)

Pilot for M6 in 2005; Model: Véra Popok

; Laurent Guillemain from M6; Location: Répertoire Agency; Vera's Agent: Julien Côme Bardon; Vera's personal assistant: Vanessa; stylist: Gaëlle Hiver; make-up artist: Marianne Bobet Collins; hairstylist: Alexandra Bredin; graphic's artist: Roch; Assistant: Isabelle Nèry; cameraman: Roch; Conception, production, financing, photography: Christian Fournier.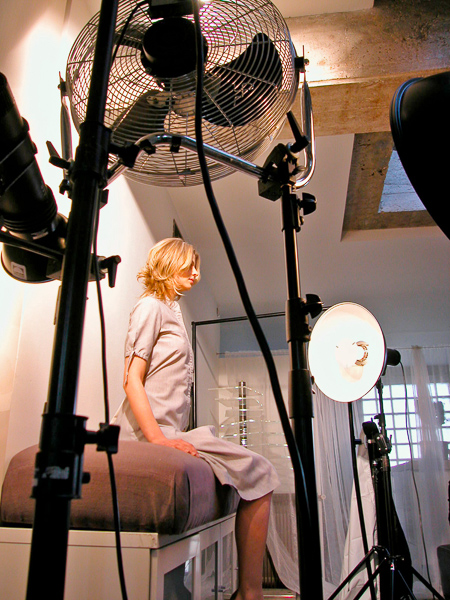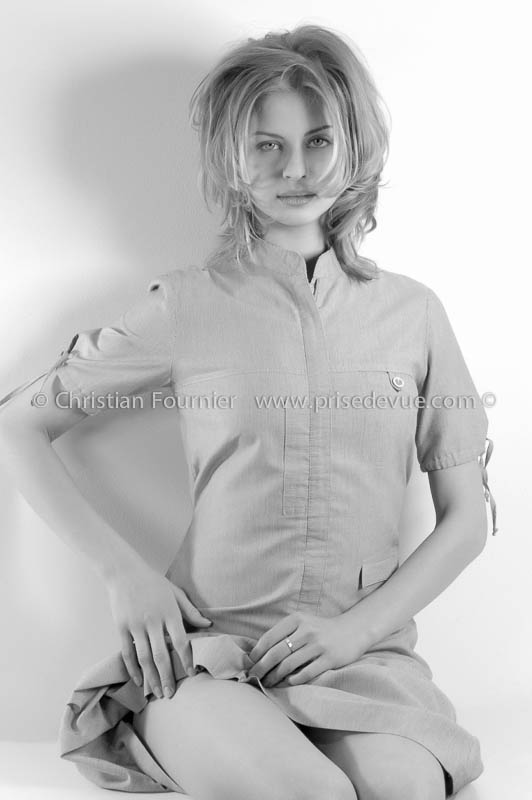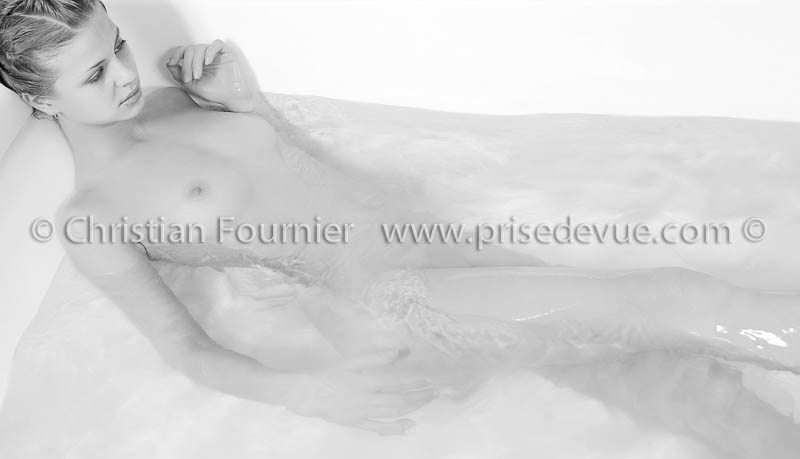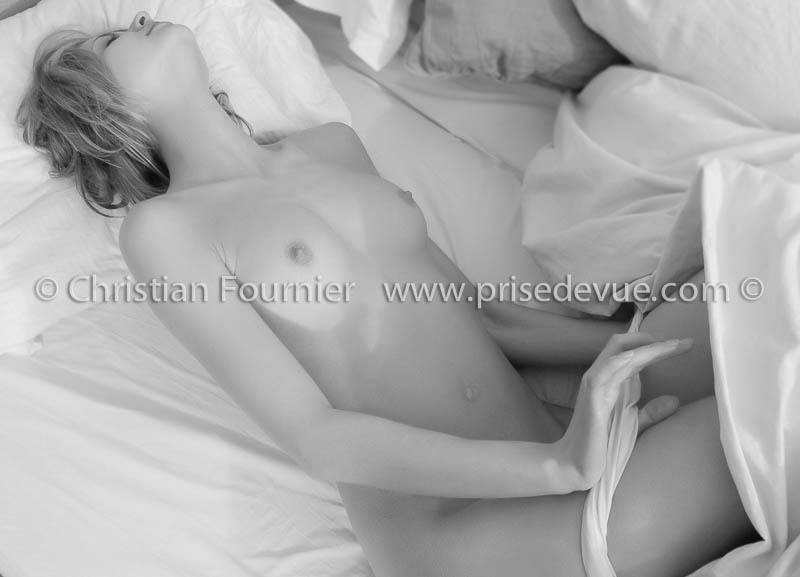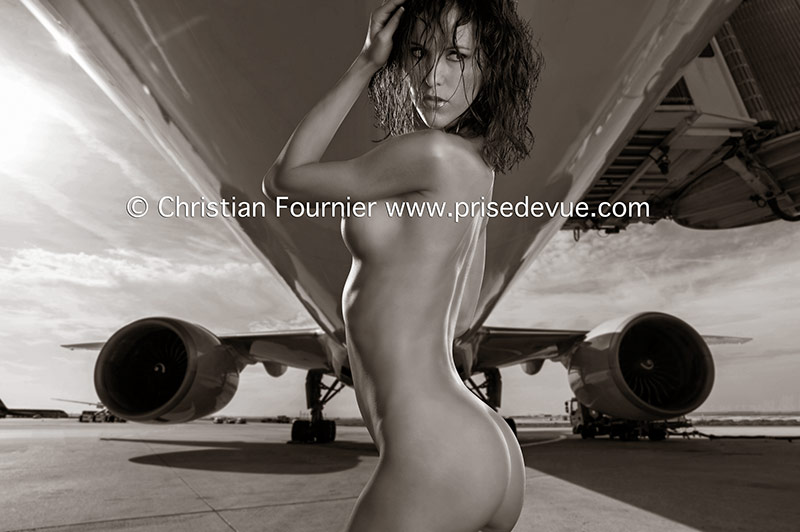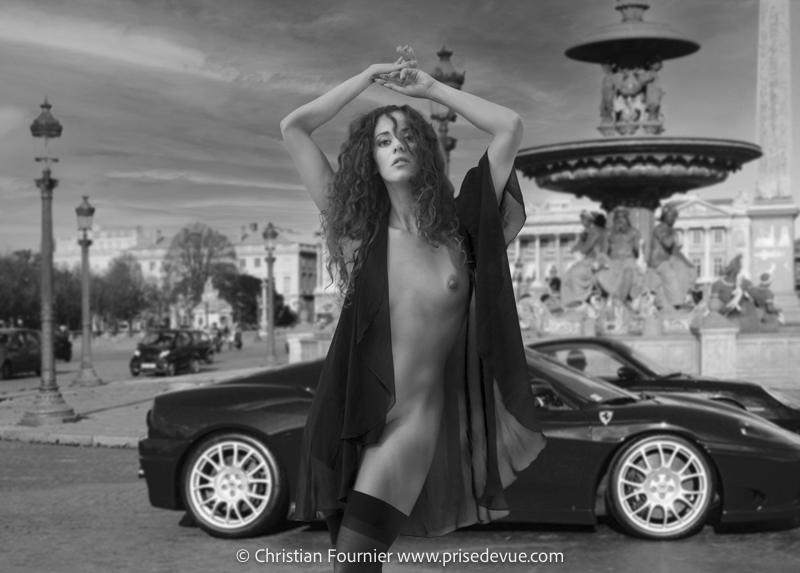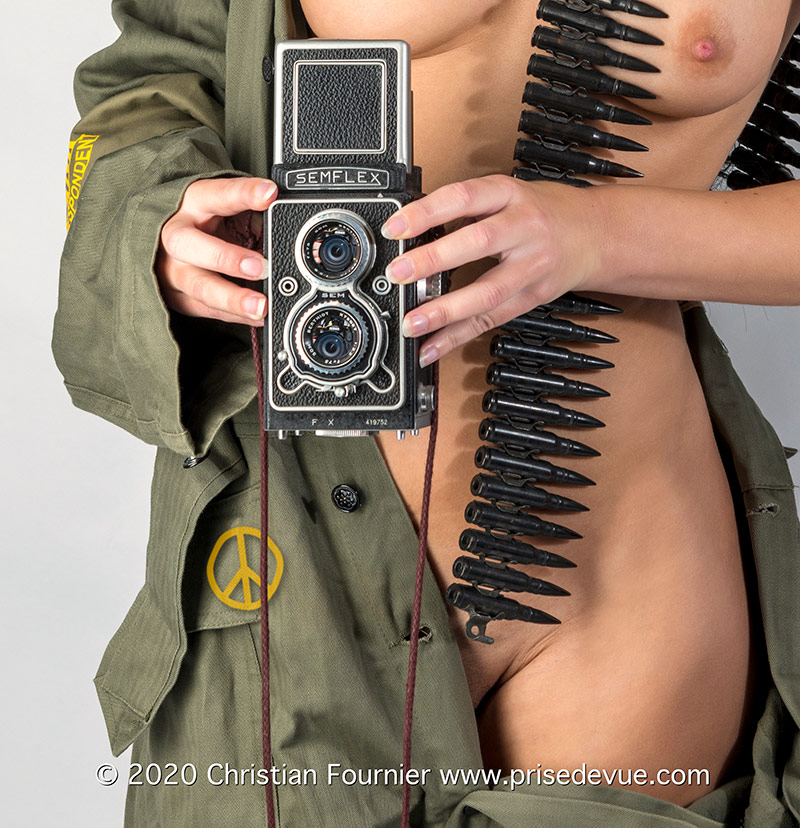 En même temps, pour :
- La liberté de la presse.
- Le droit des femmes de s'habiller comme elles veulent.
- La nudité n'est pas forcément de la pornographie, respectez l'art.
- La haute couture n'a pas de limite.
- La pub nous prend pour des cons.
- Faites l'amour, pas la guerre.
- Vive le nouvel iPhone 12.
- Ceci n'est pas une caricature de Mahomet

At the same time, for:
- The freedom of press.
- The right for women to dress as they wish.
- Nudity is not necessarily pornography, respect art.
- Haute couture has no limits.
- Advertising takes us for idiots.
- Make love, not war.
- The new iPhone 12!
- This is not a caricature of MuhammadIréna in Paris 19th October 2020.
iréna à Paris le 19 oct 2020.
Iréna is a model I met in Czech republic in June 2020 thanks to Petr.
Iréna est un mannequin que j'ai rencontrée en République Tchèque en juin 2020 grâce à Petr.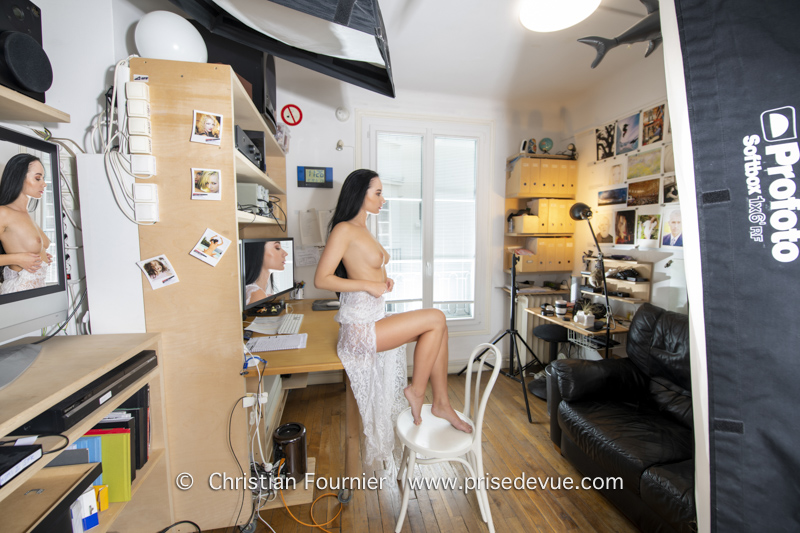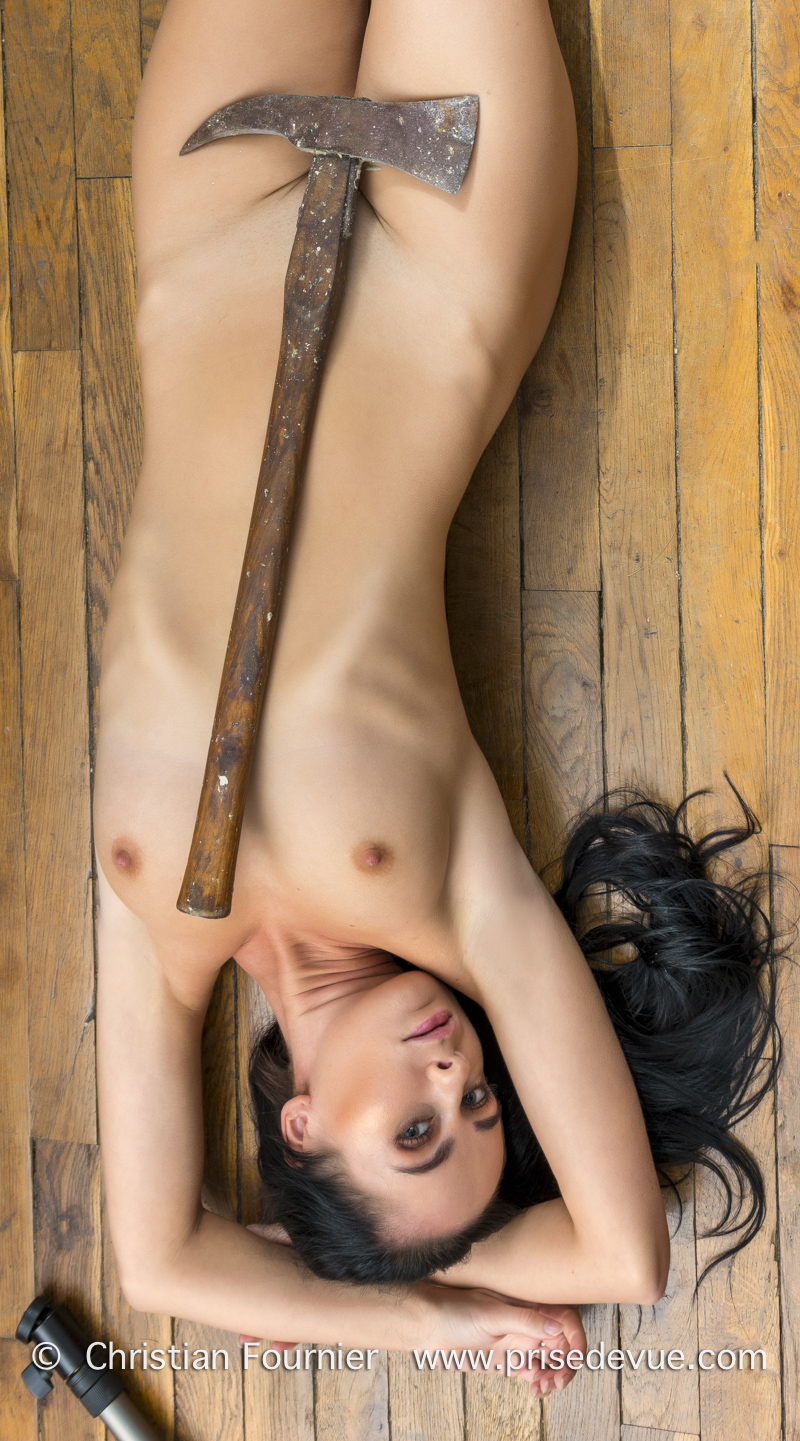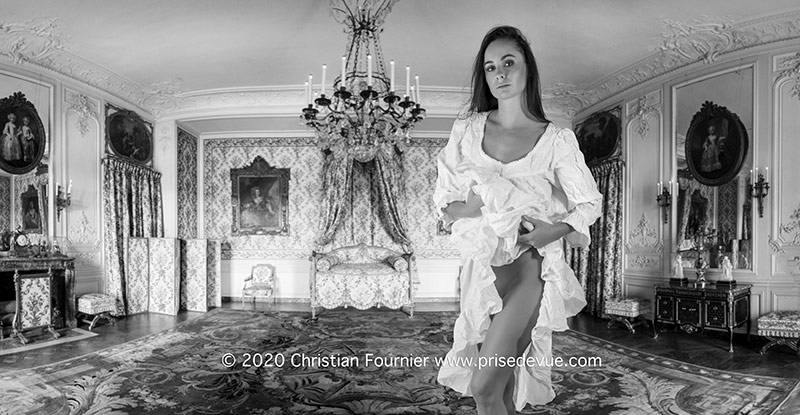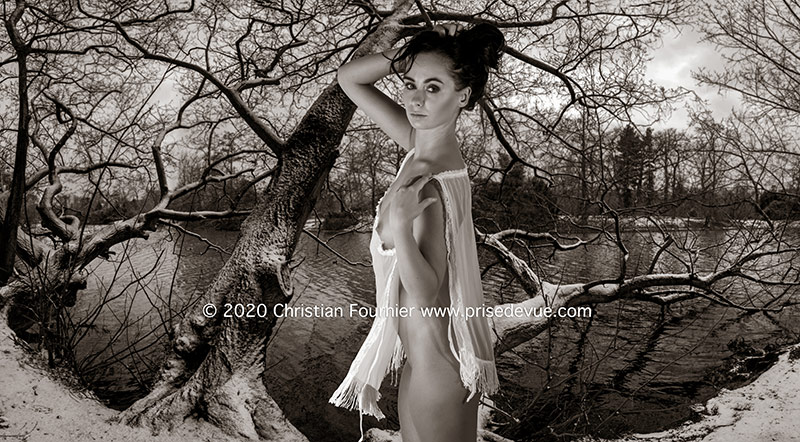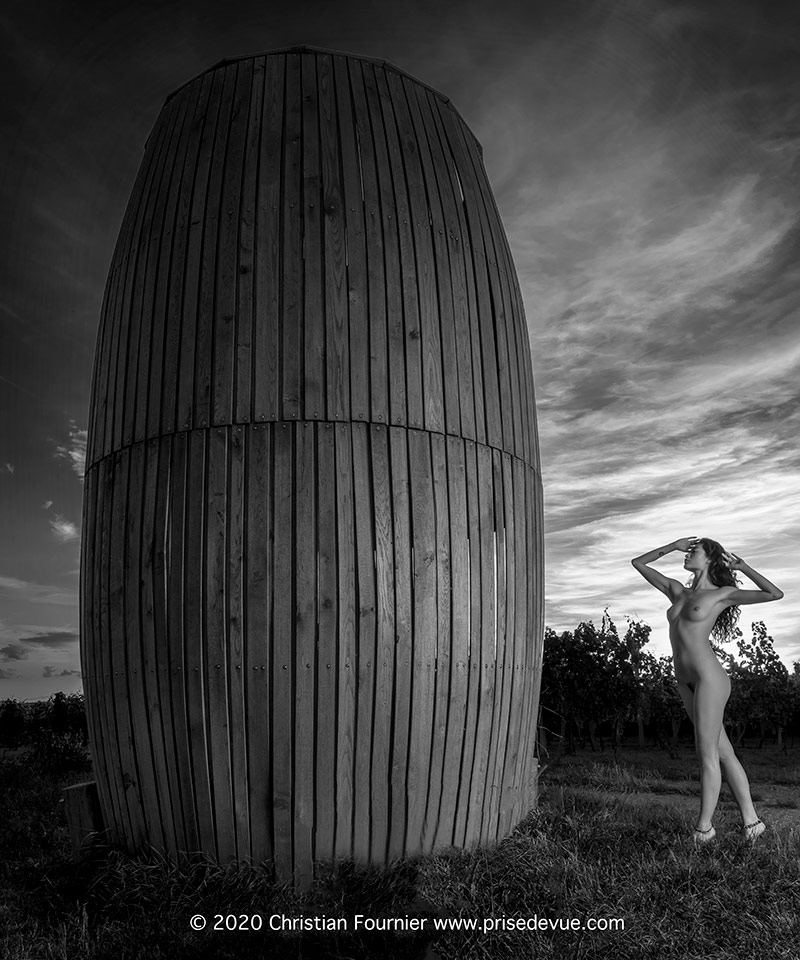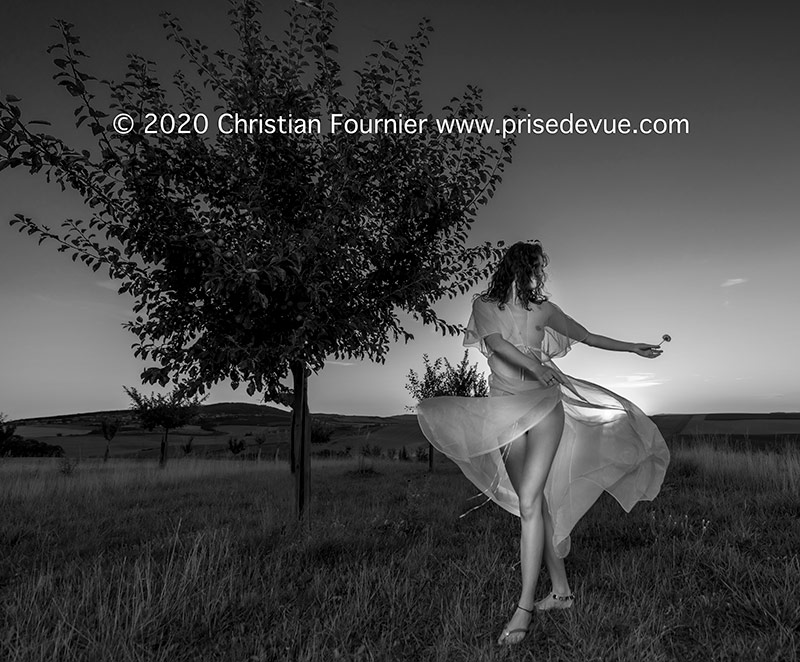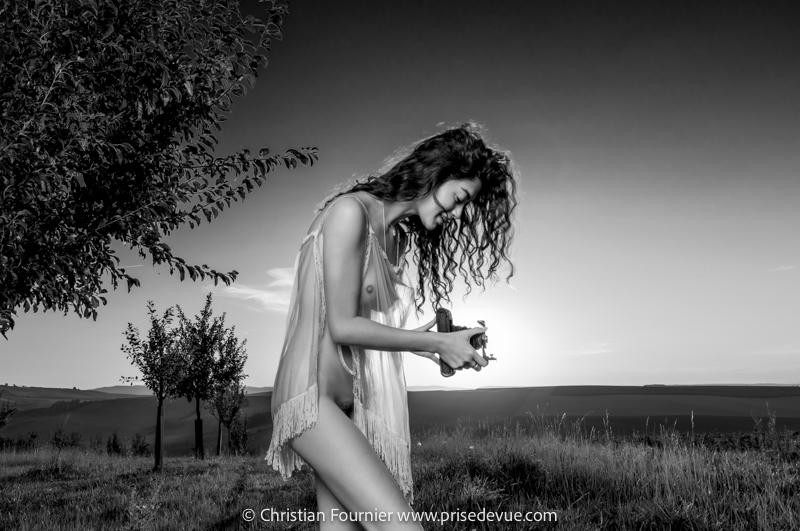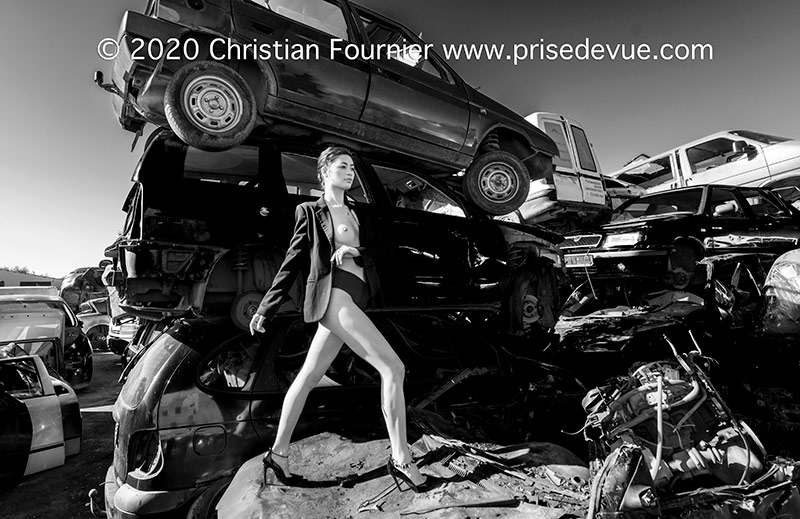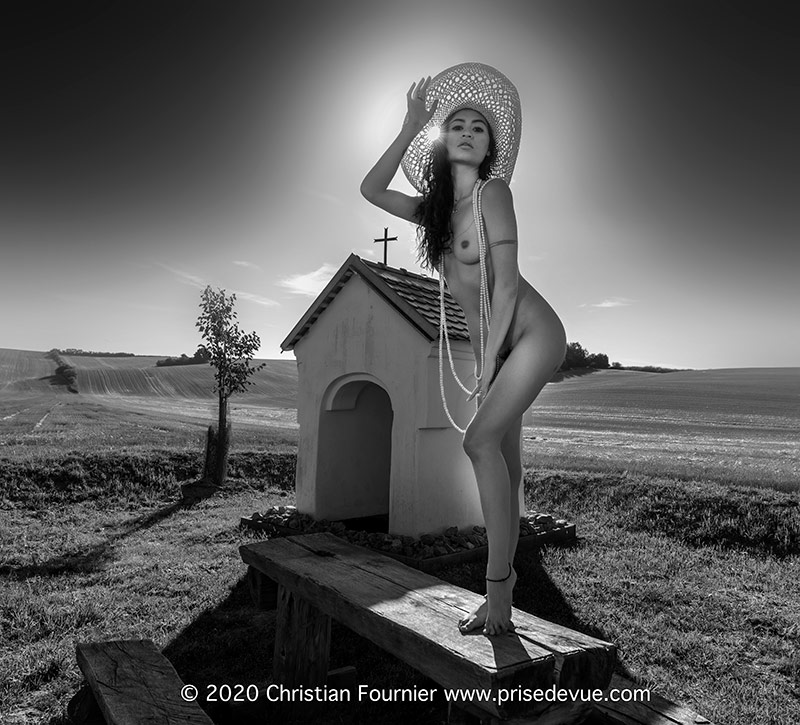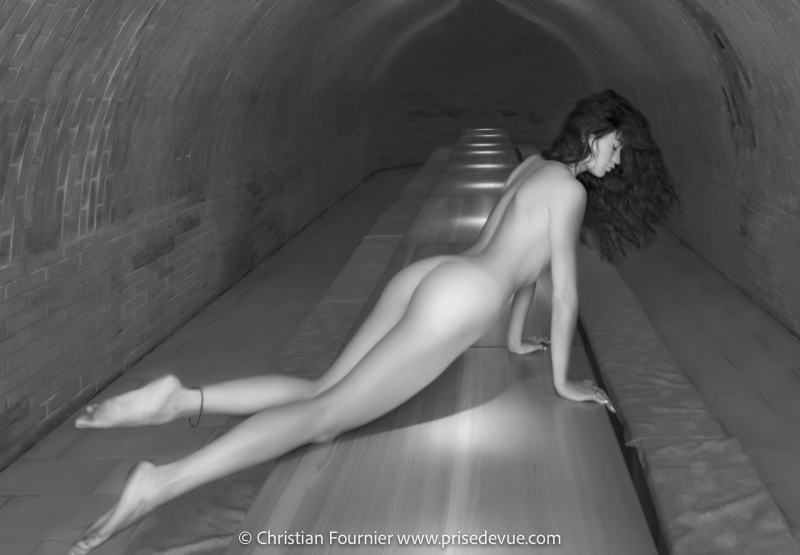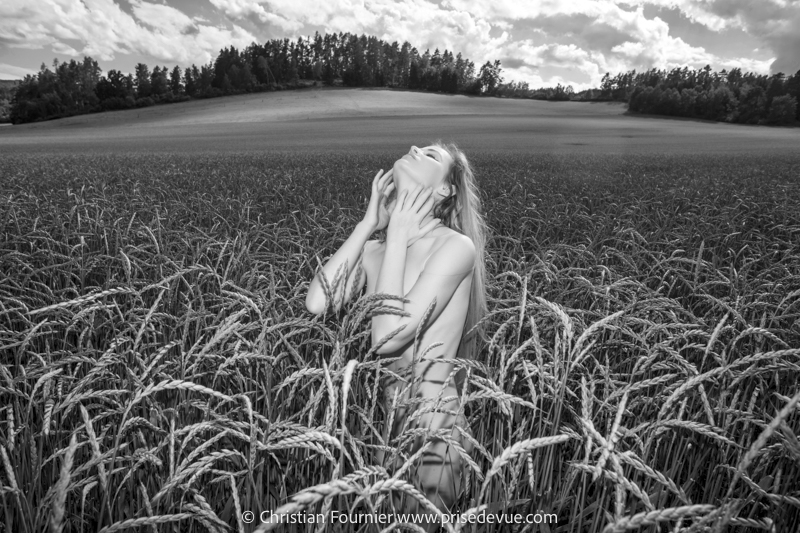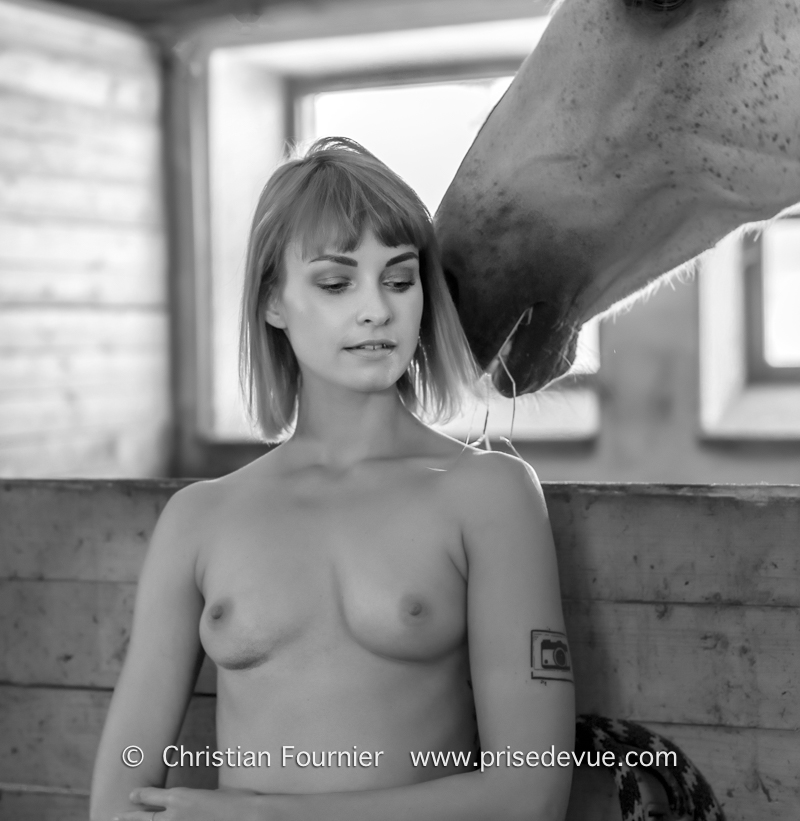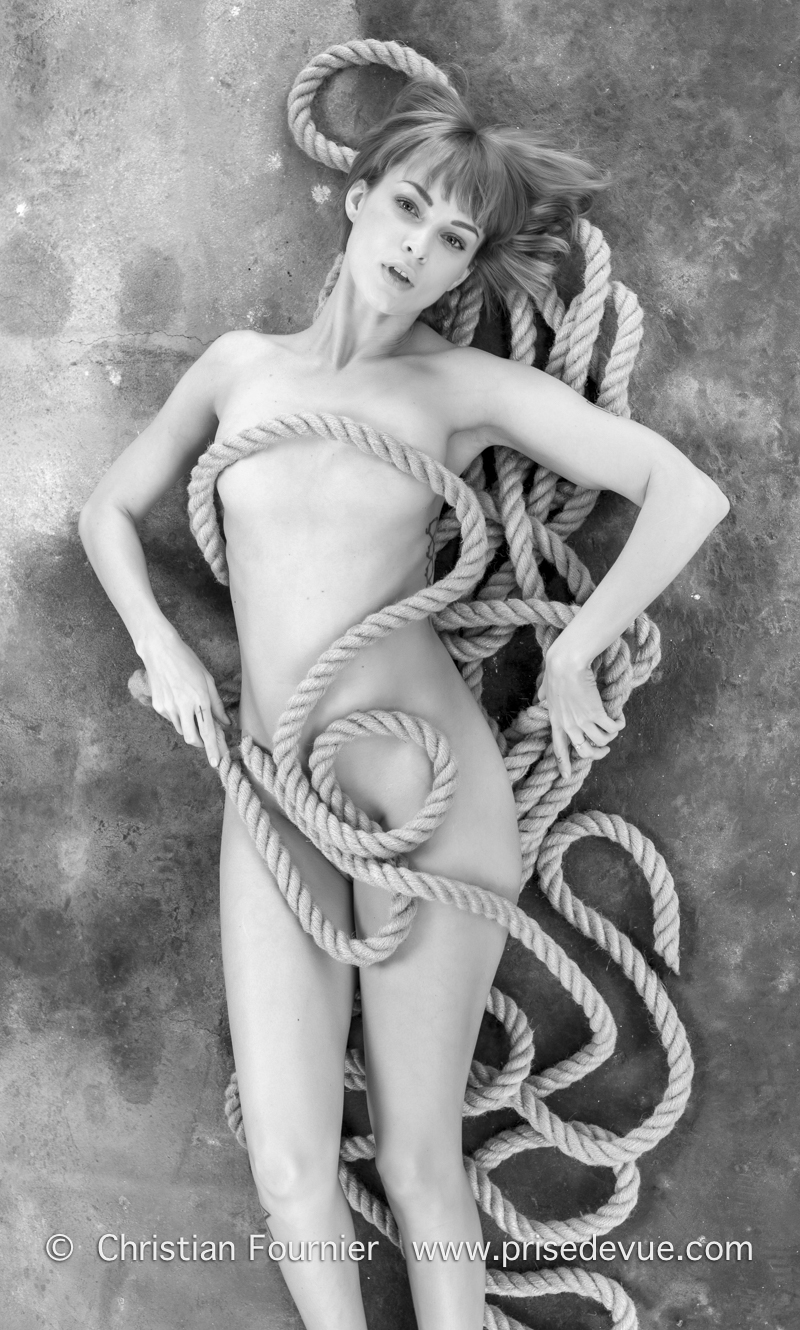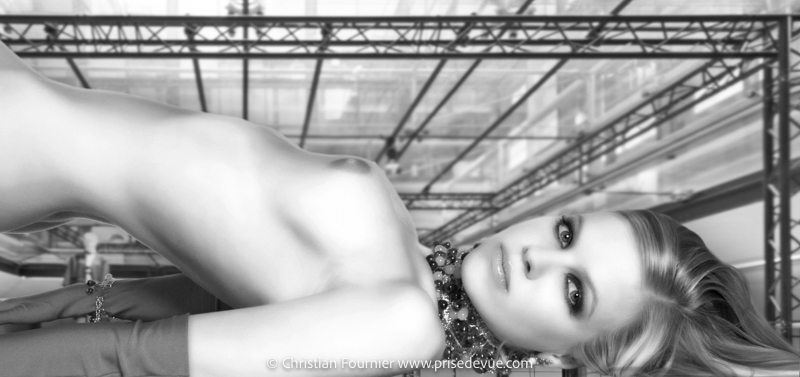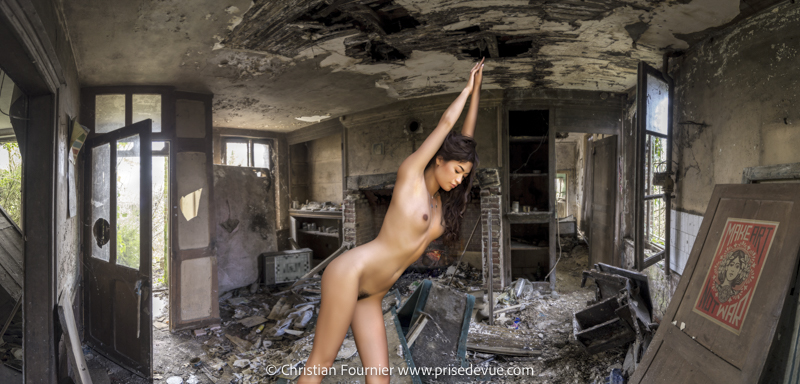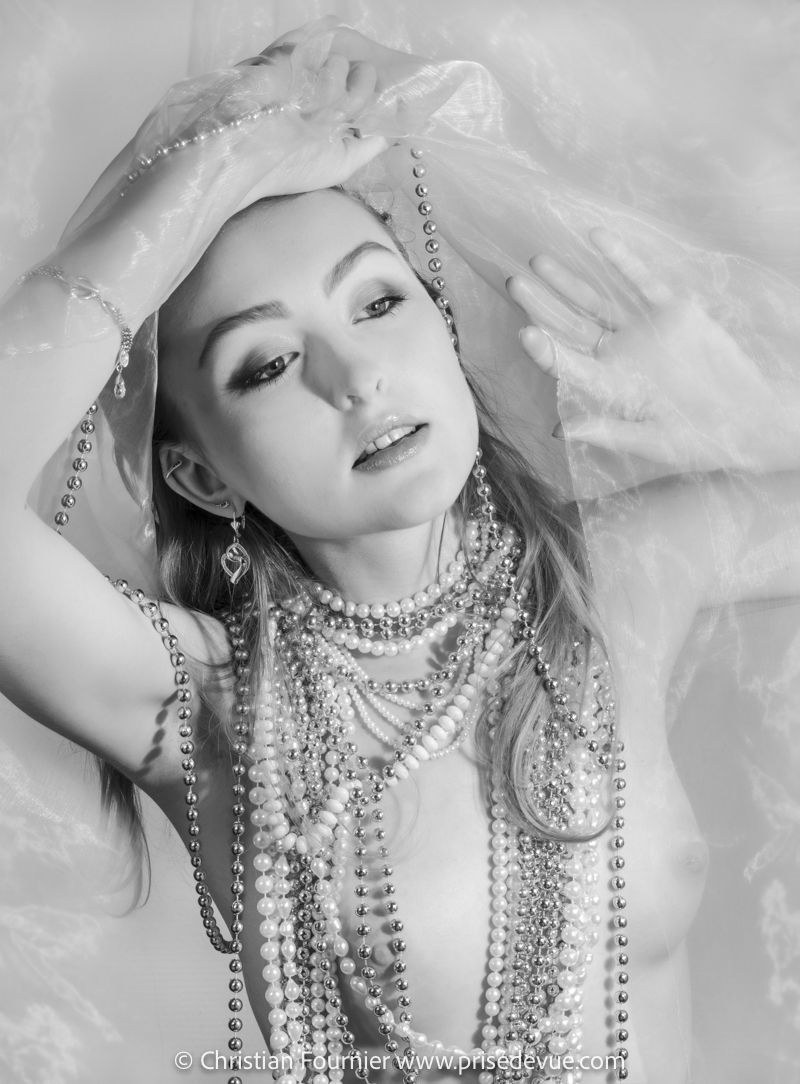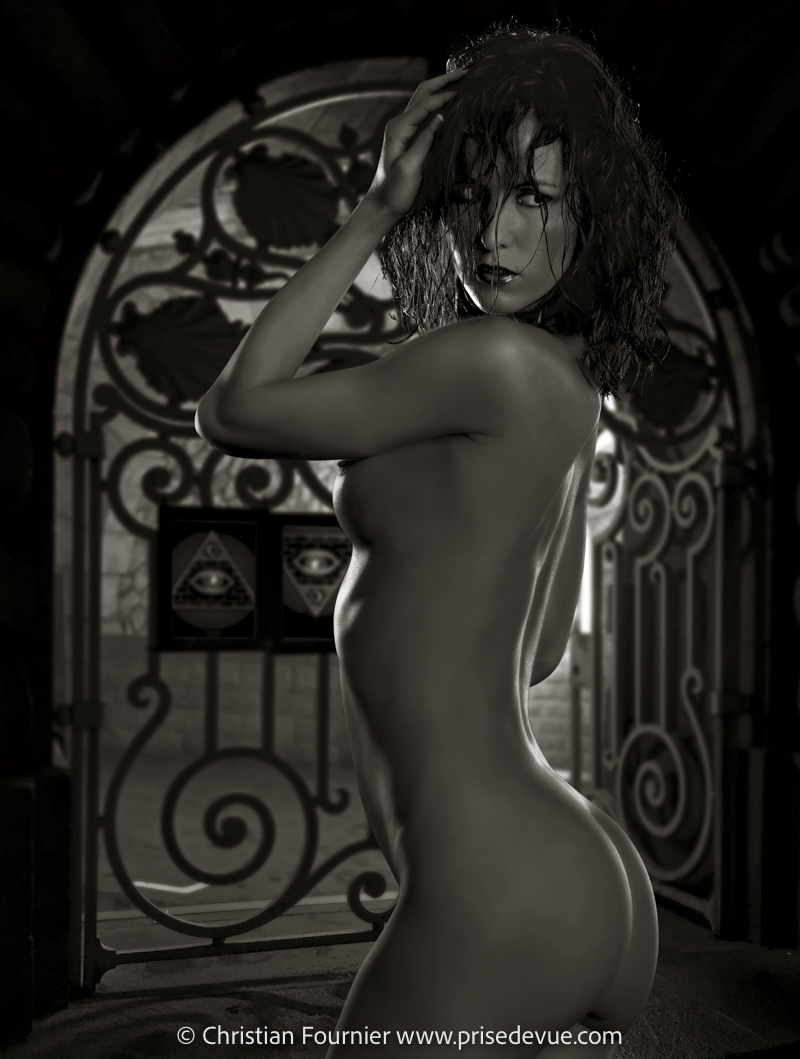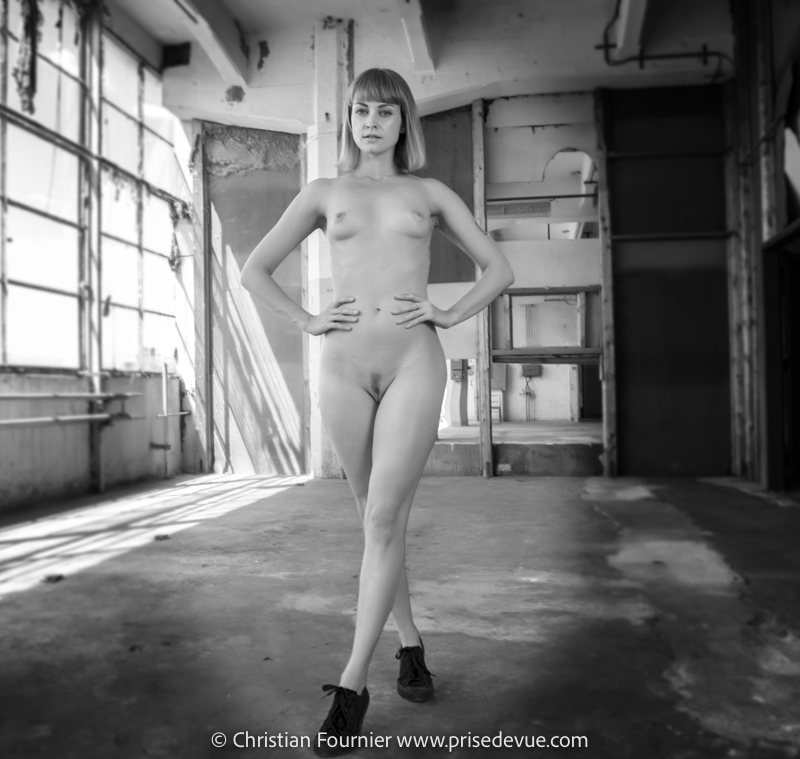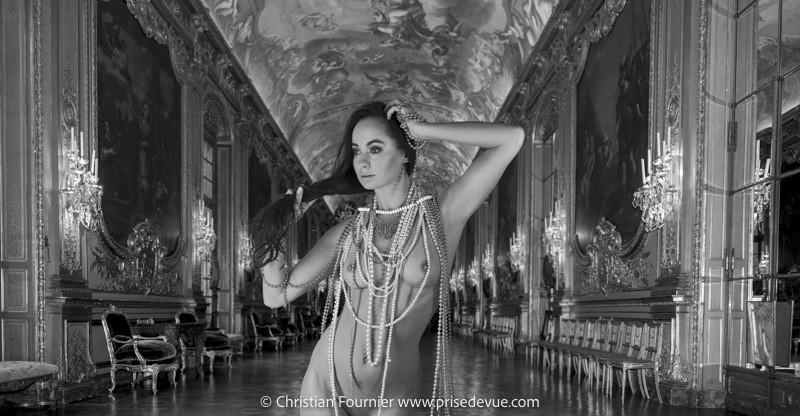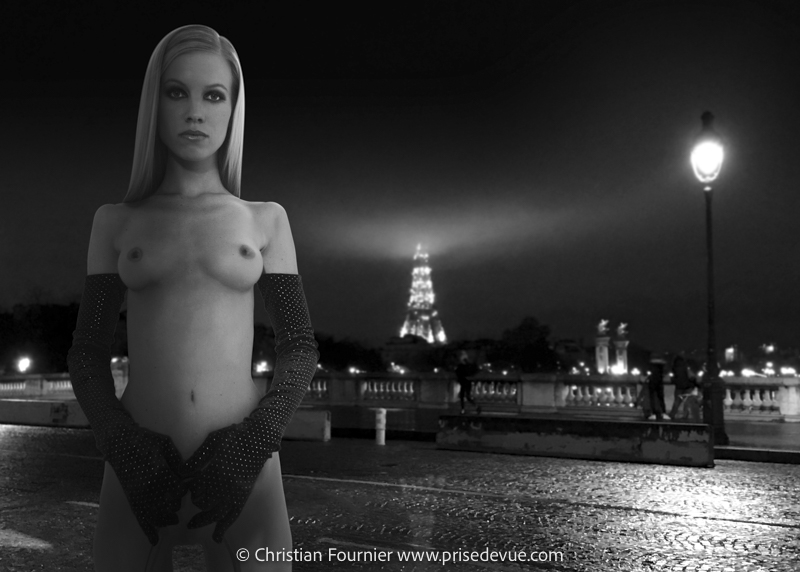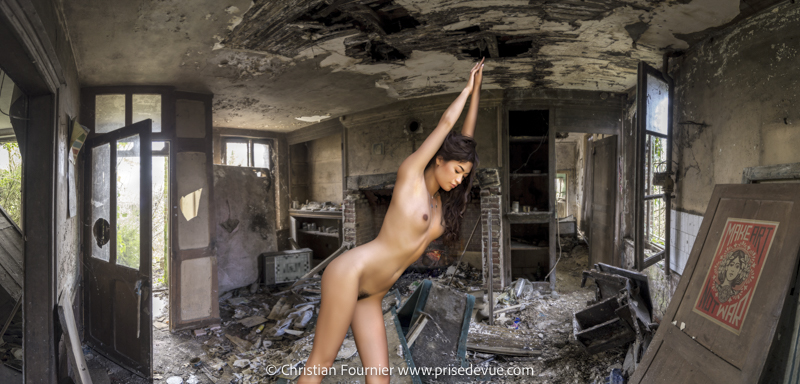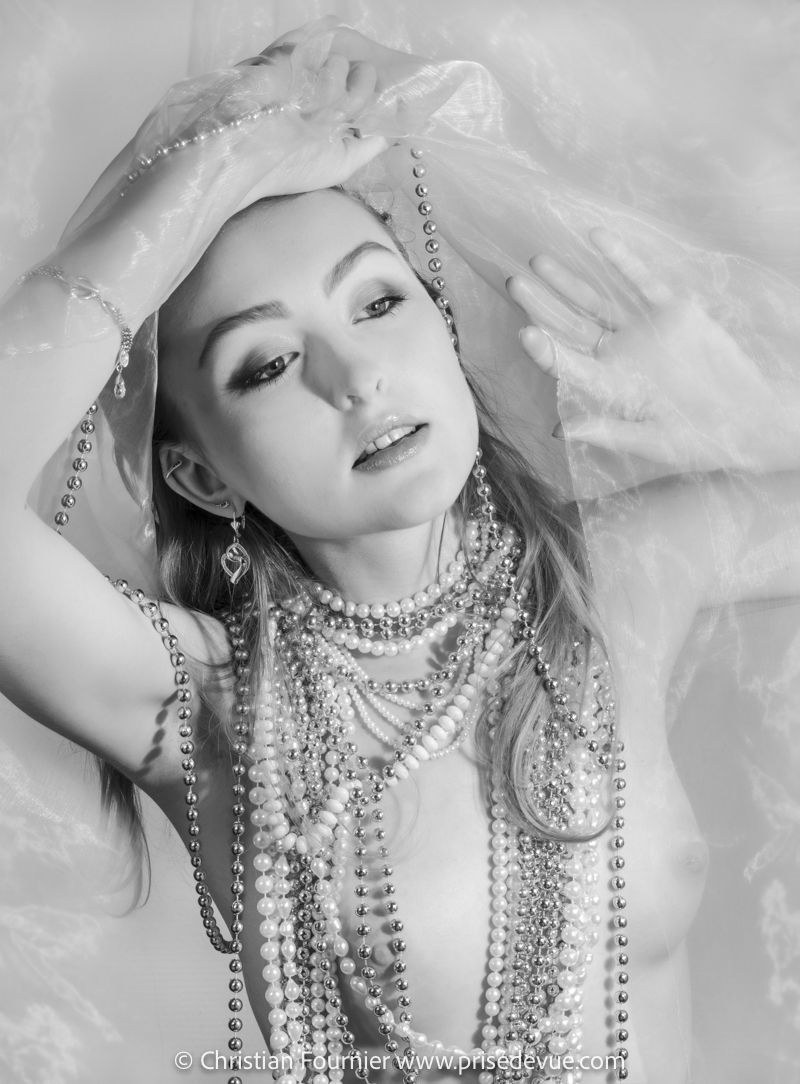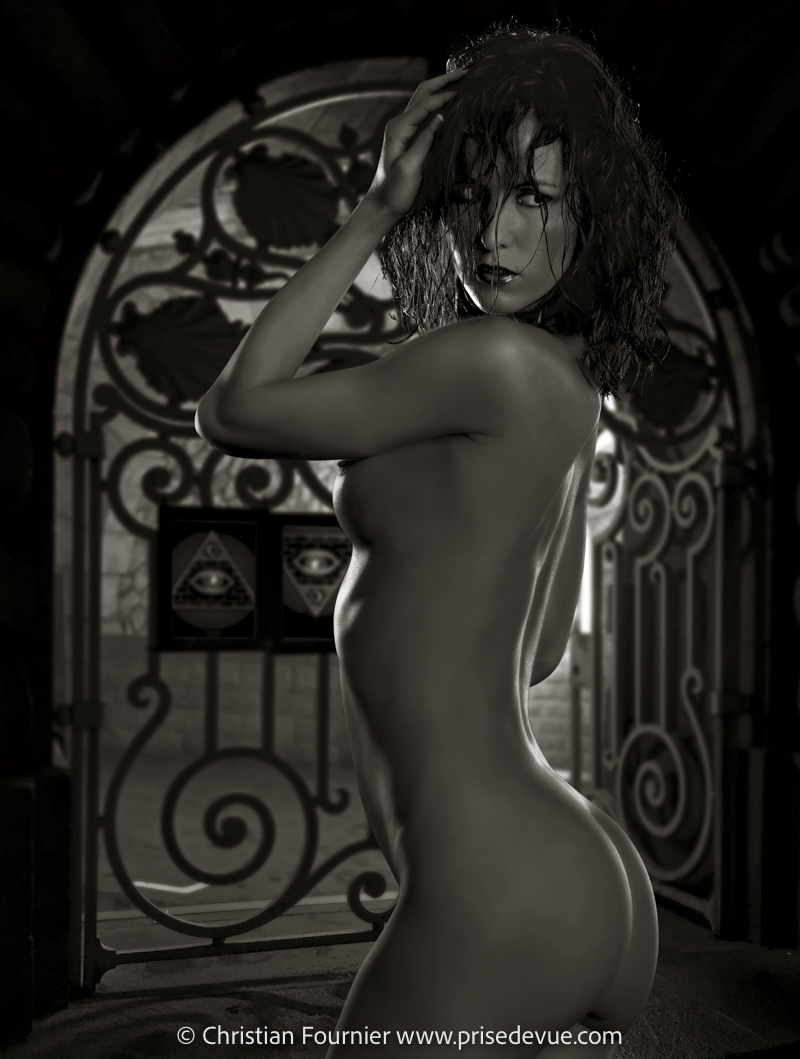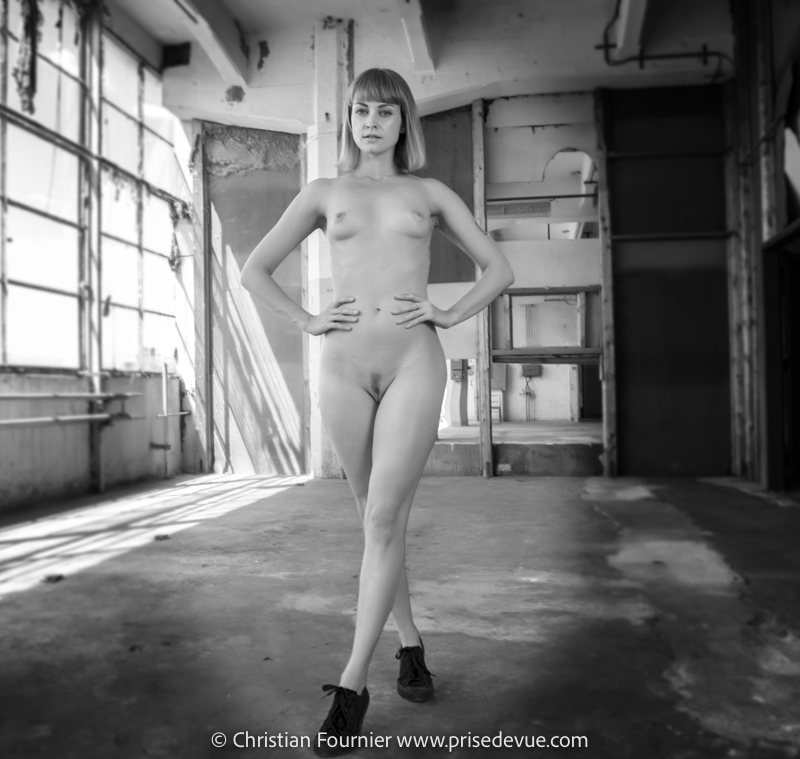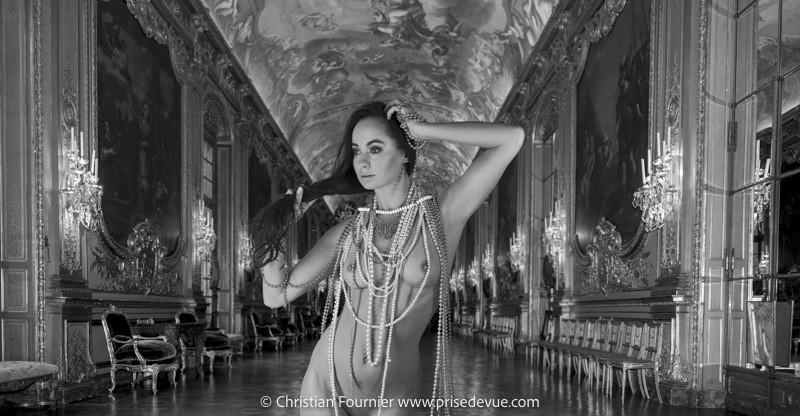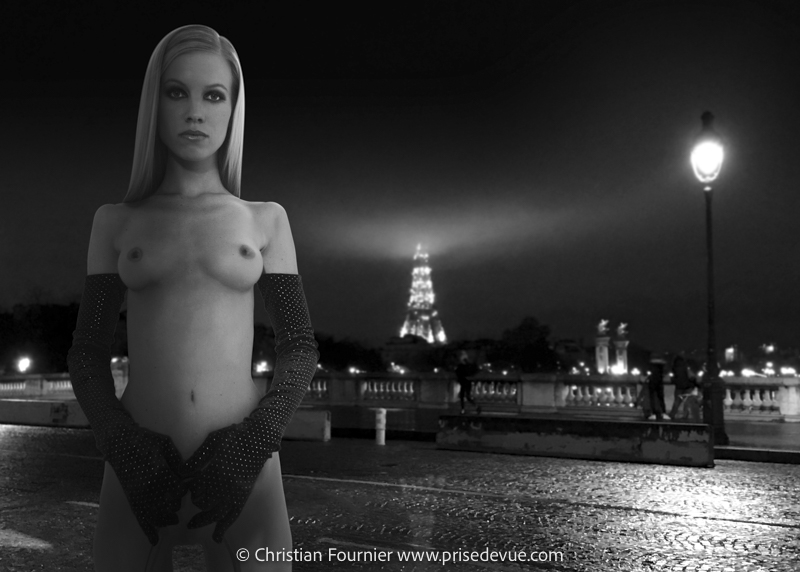 Il n'y a qu'en Tchéquie où l'on peut amener sur un aérodrome
des jolies filles et les photographier nues.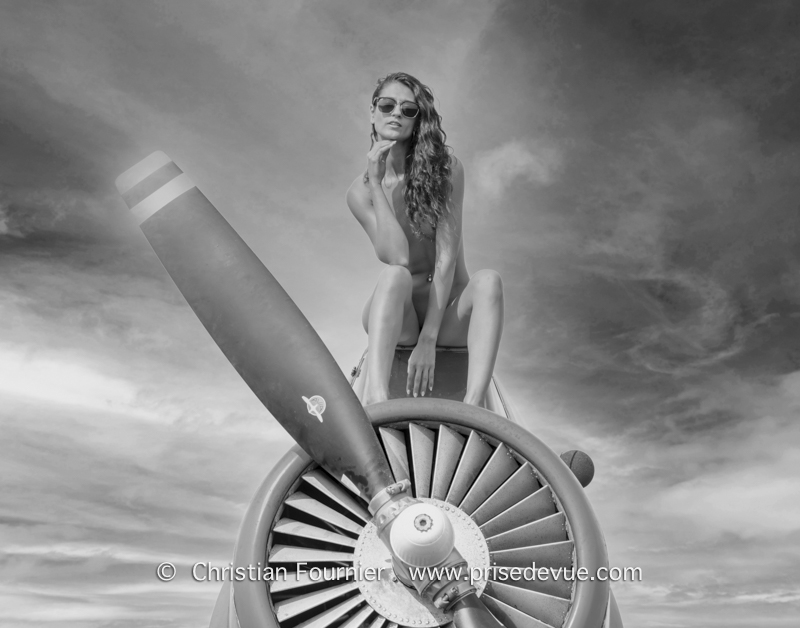 Heureusement, j'ai fait beaucoup d'aviation dans ma jeunesse !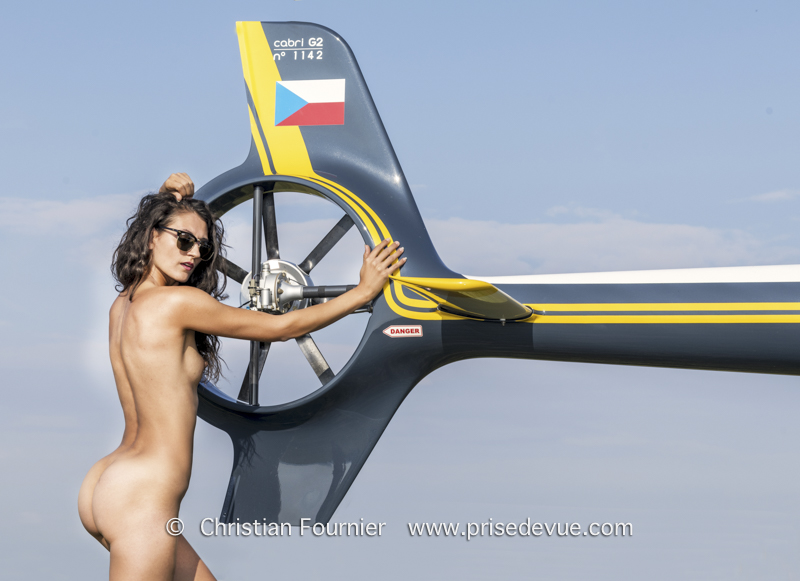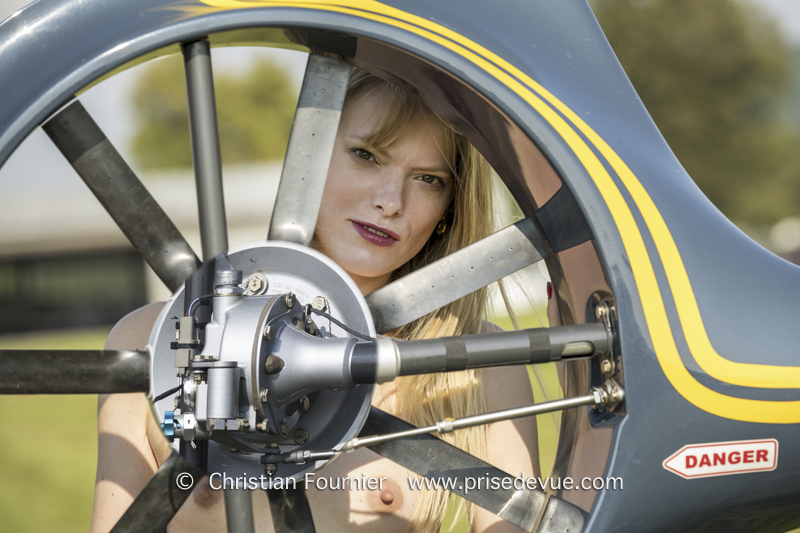 Effectivement, il y a du danger.


Heureusement, j'ai fait beaucoup de parachutisme dans ma jeunesse !

Il n'y a qu'en Tchéquie où l'on peut amener dans un urbex
des jolies filles et les photographier nues.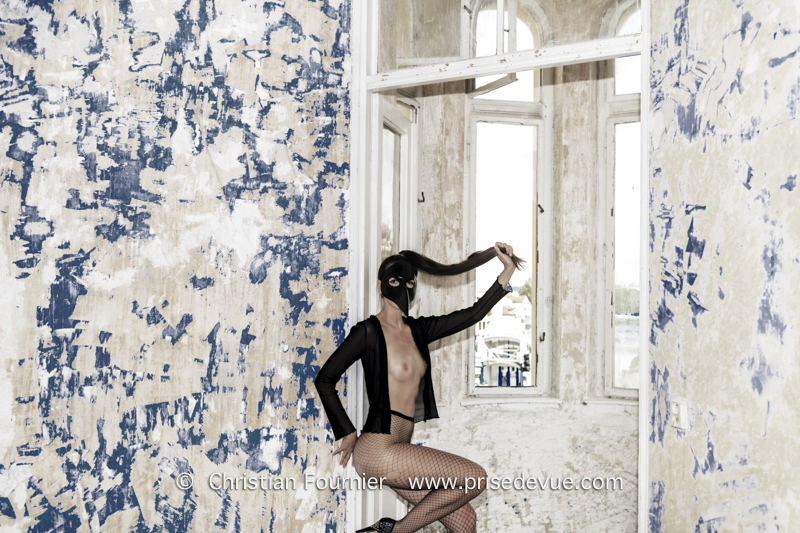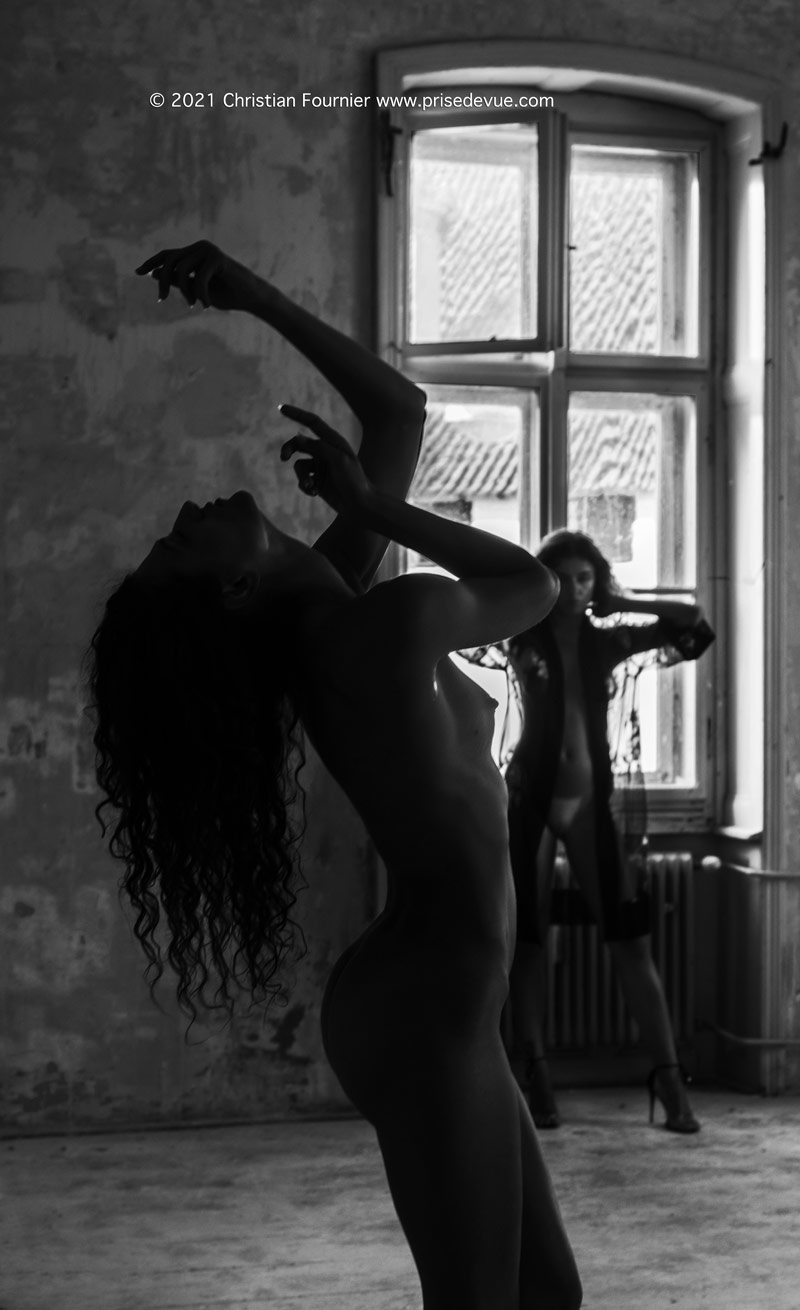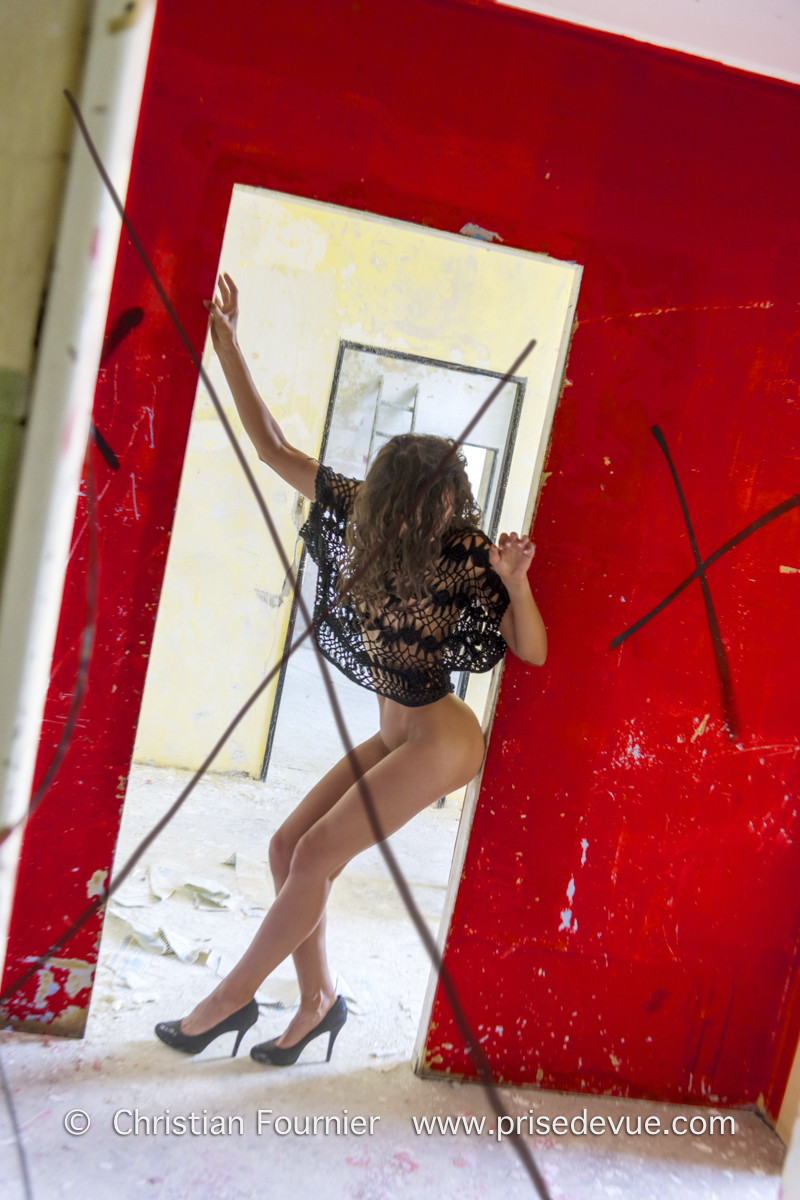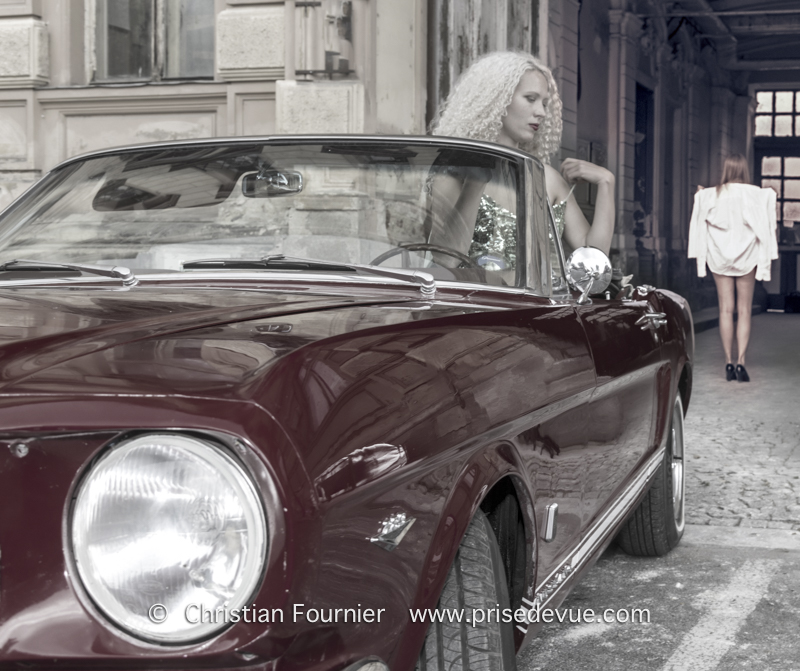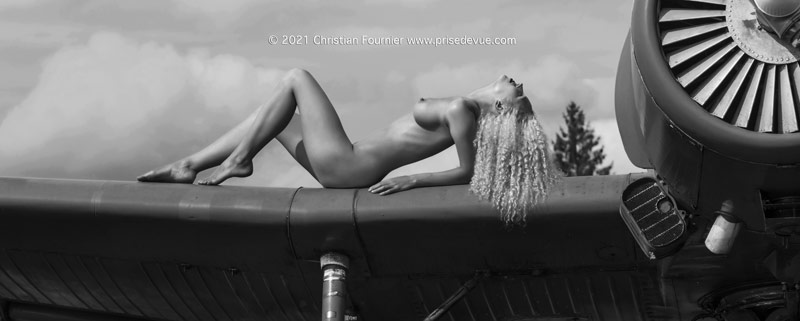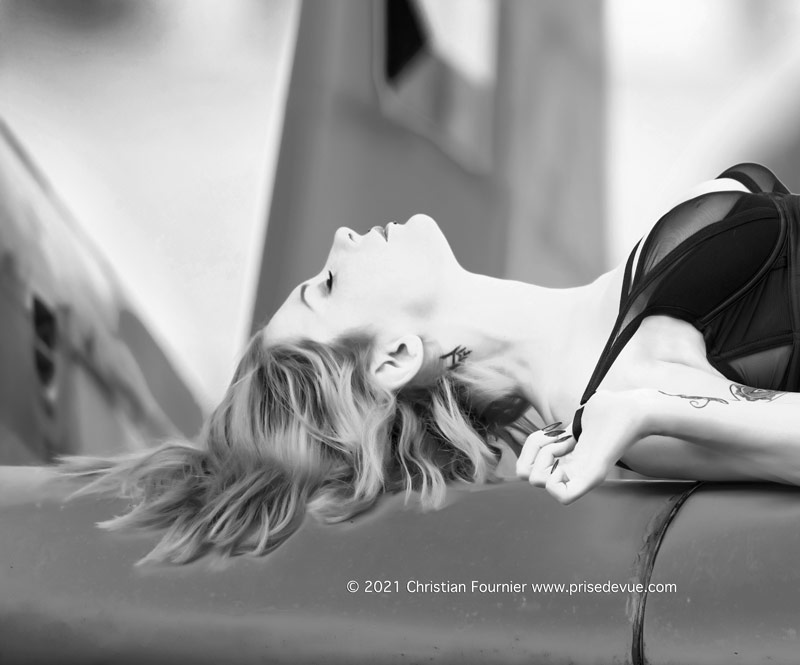 Bon, dès fois, j'ai même dû faire de la photo alimentaire !
I even had to work for food!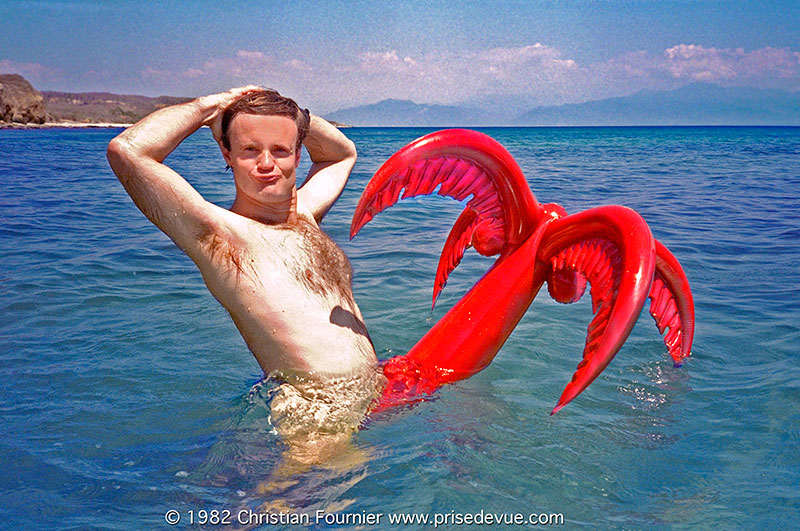 Hey, you can't say I didn't warn you.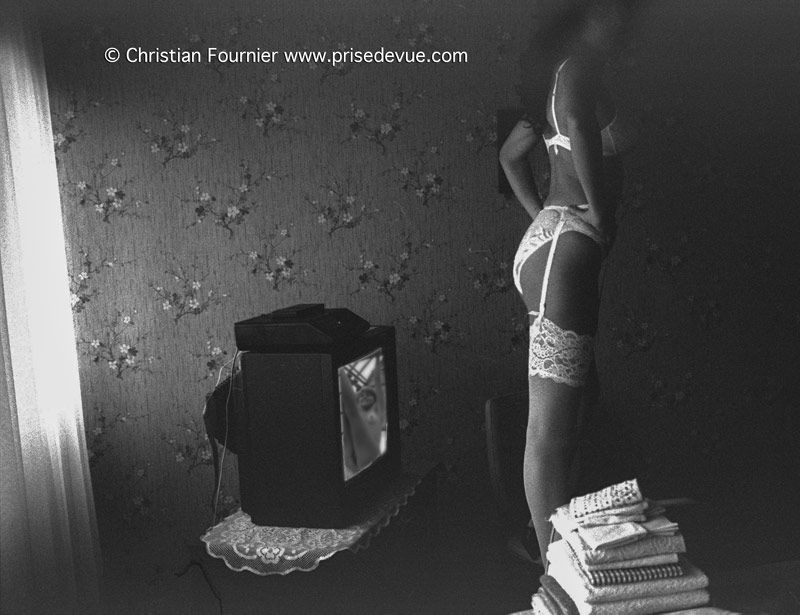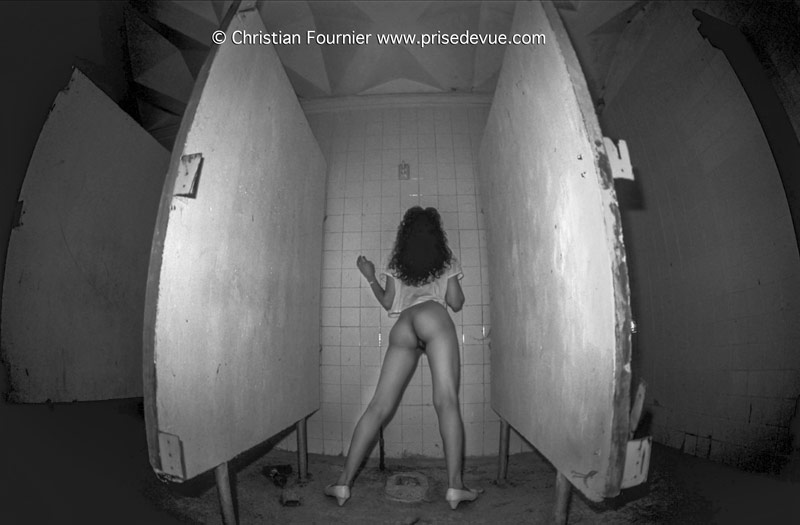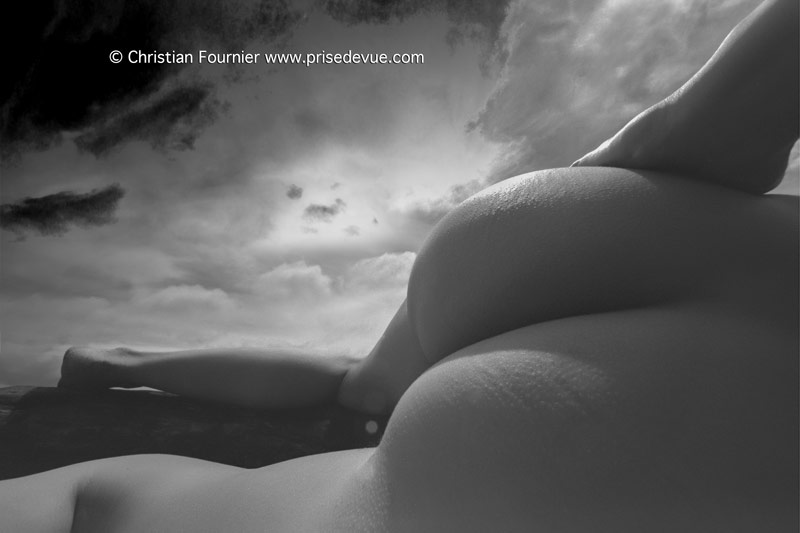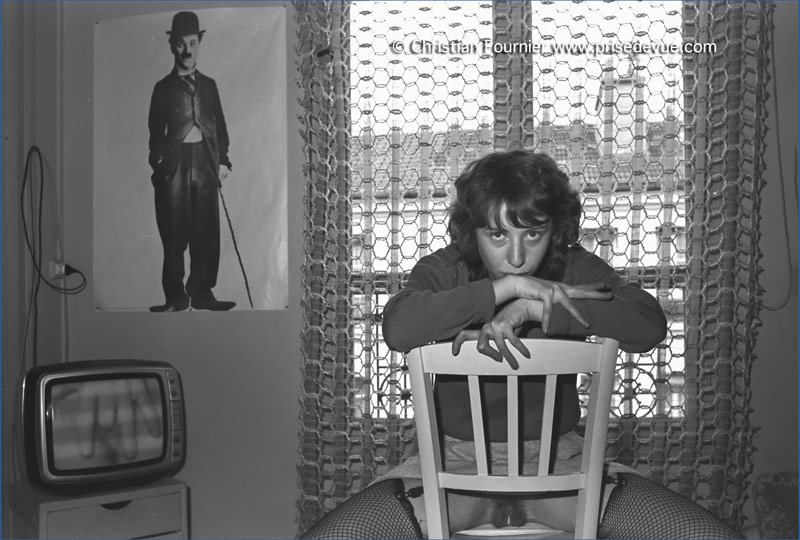 Centres de massage naturiste en 2010 et 2011
Client : NatureEtZen; Models : Dominika, Vicky, AnthonyJoana, Anais et Florent; Maquileuse : Lucky; Assistante : Camille; Production, Mise en scène et photographie : Christian Fournier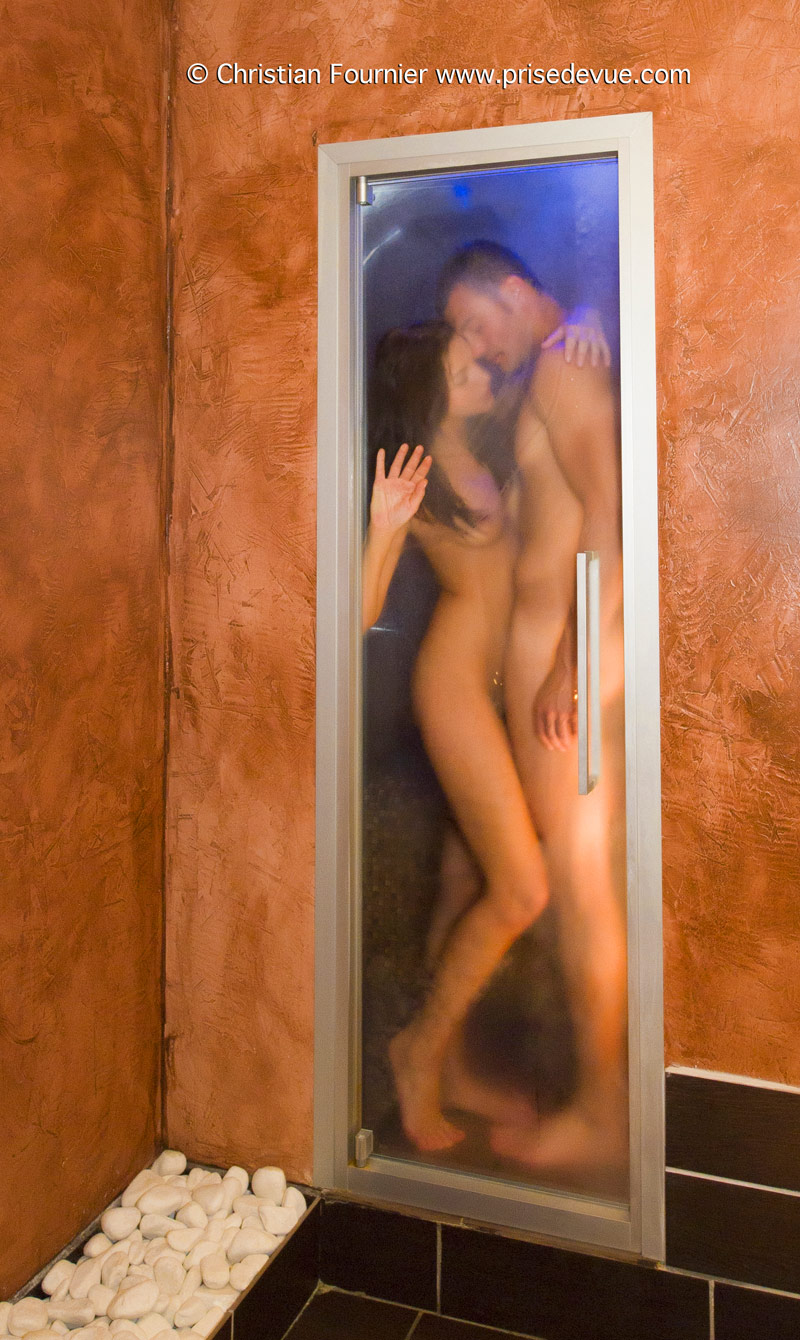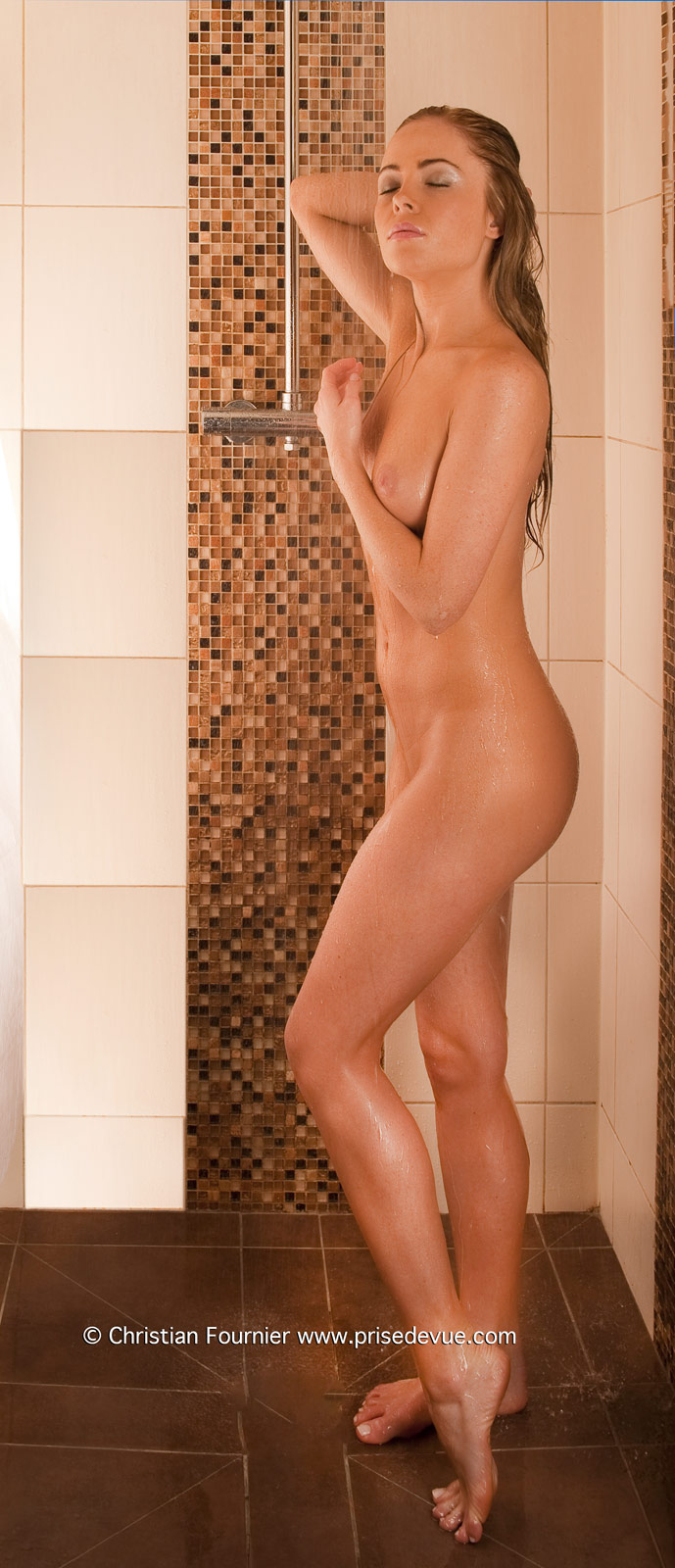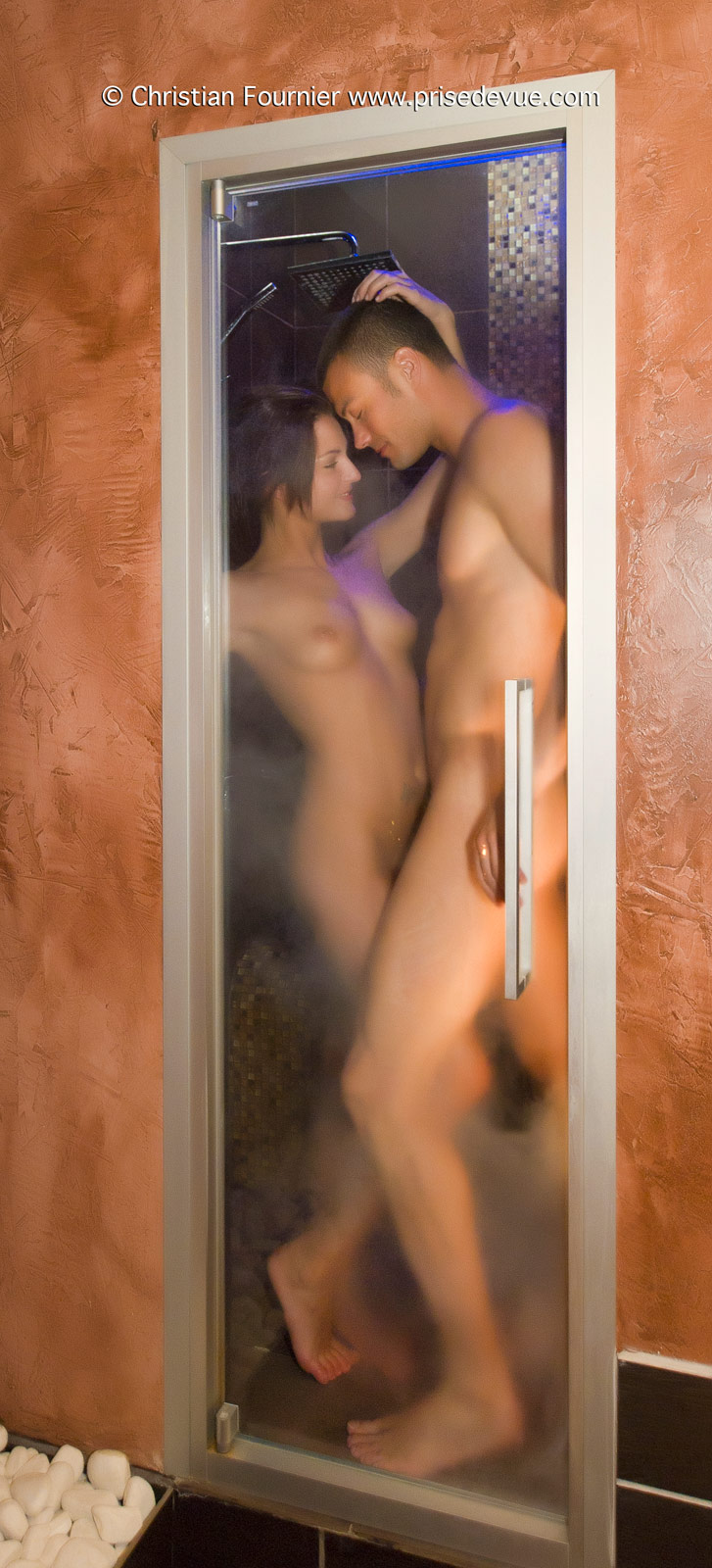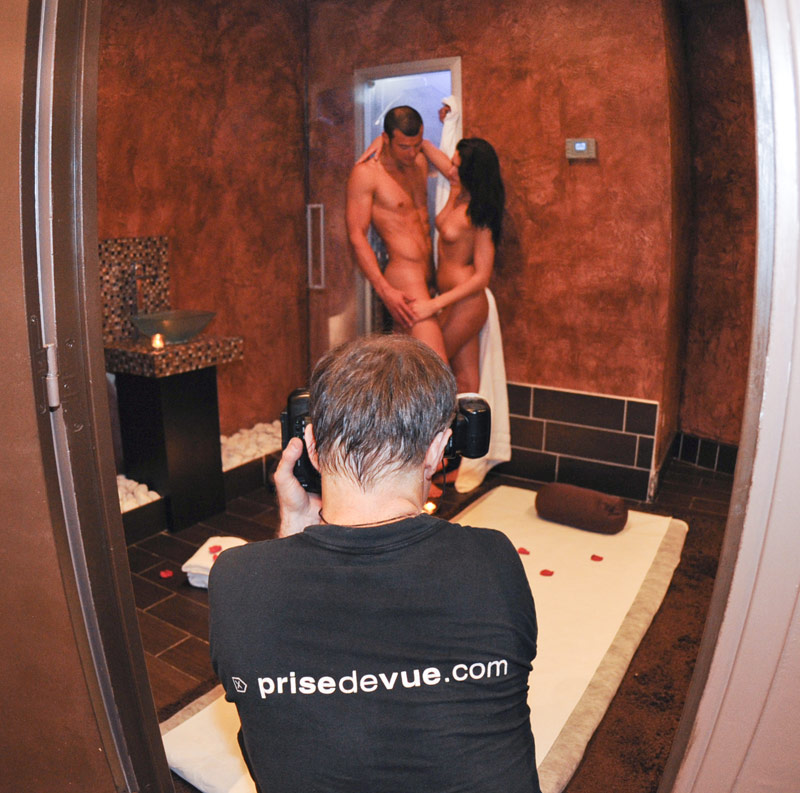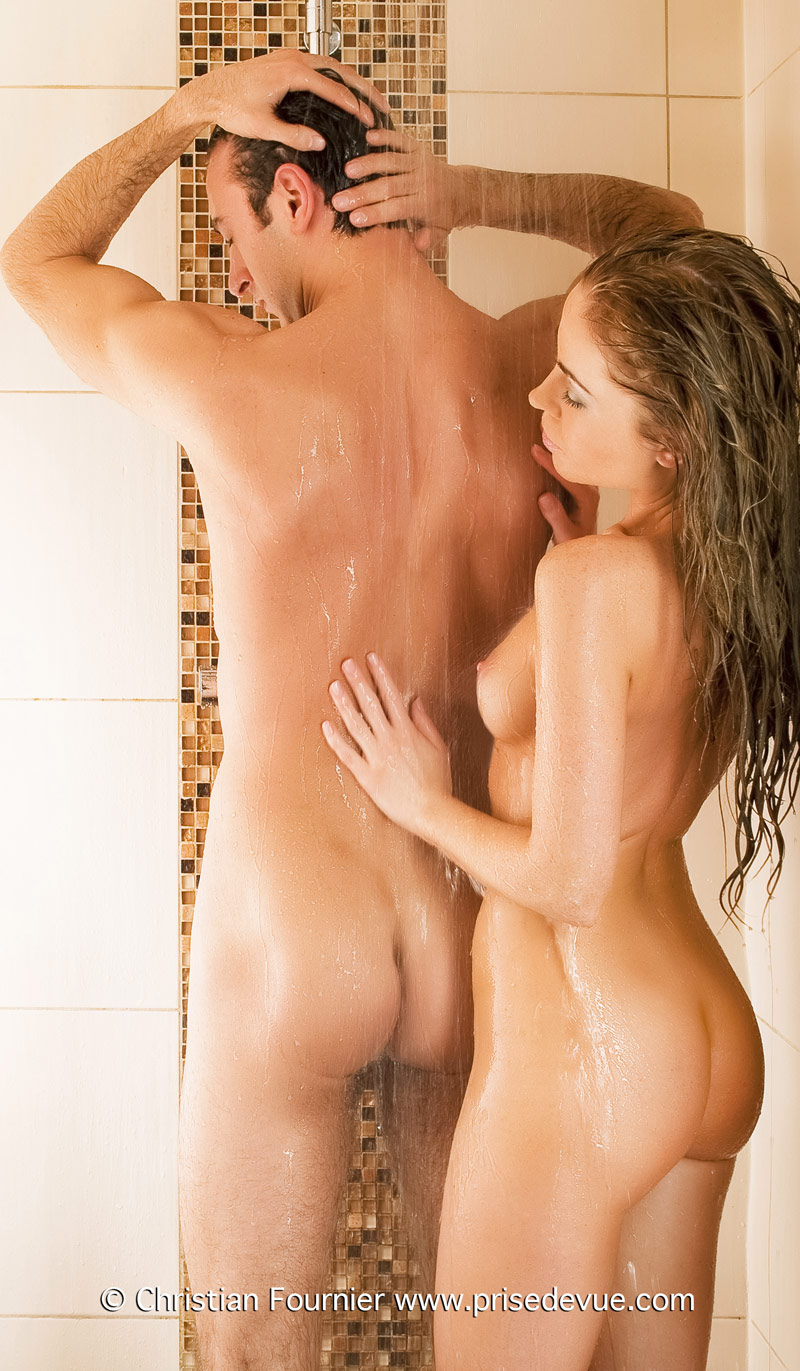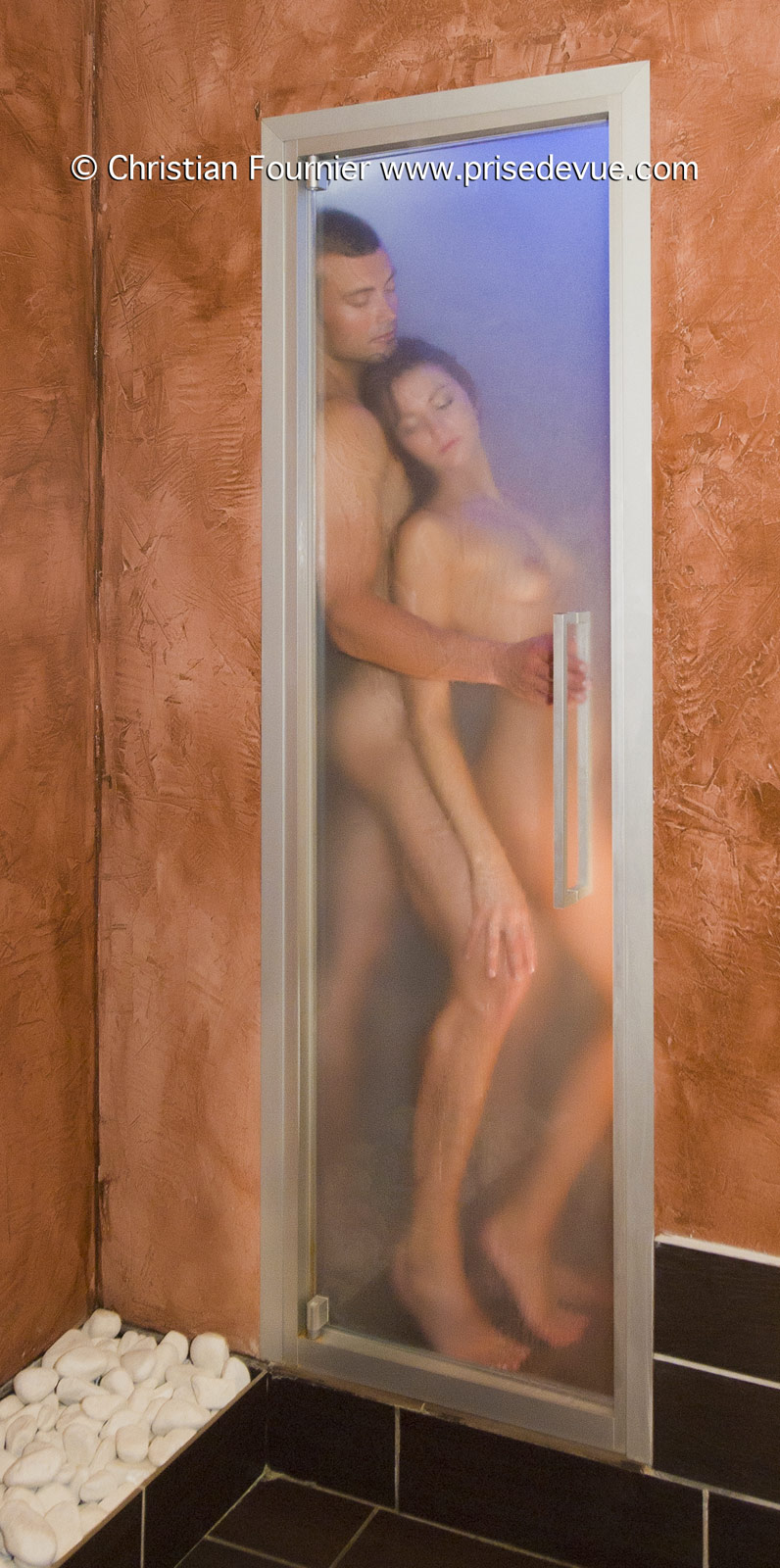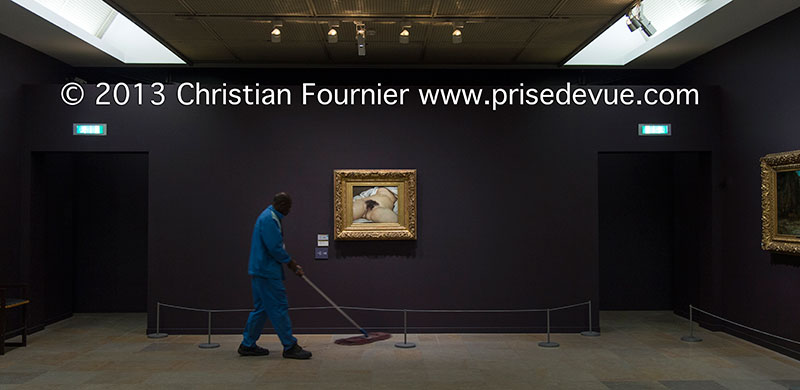 "Careful or blasé sweeping" photograph by Christian Fournier :

a work of art may hide another

, Musée d'Orsay, February 3rd 2013, during a Q-Med convention.
"L'Origine du Monde" or the "origin of the world" is a famous painting of female nude by Gustave Courbet in 1866. It is a 46 x 55 cm oil on canvas, shown in Musée d'Orsay since 1951. The painting represents the sex and belly of a women lying naked on a bed, legs apart and framed so nothing is shown above the breasts or under the tights.

The answer: this guy is wondering whether he prefers my nude on a desert island to Courbet's.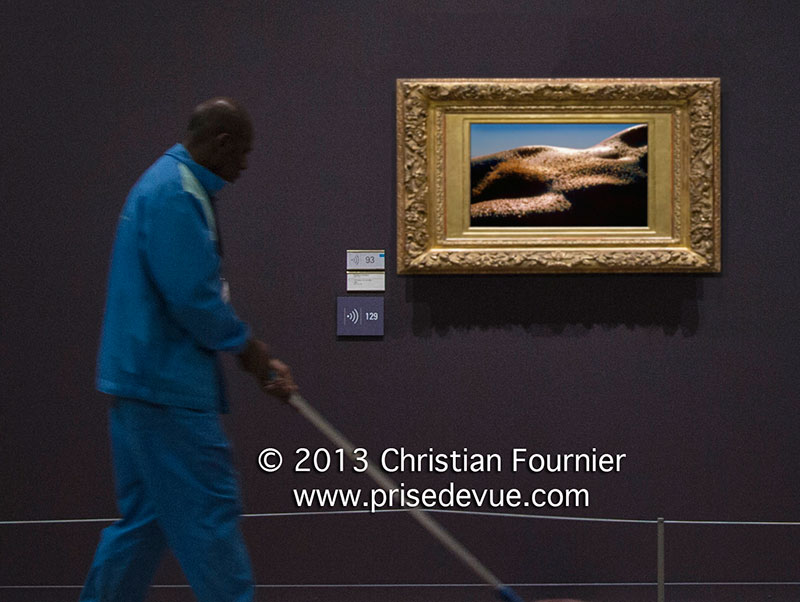 Or mine? I am talking about the photo.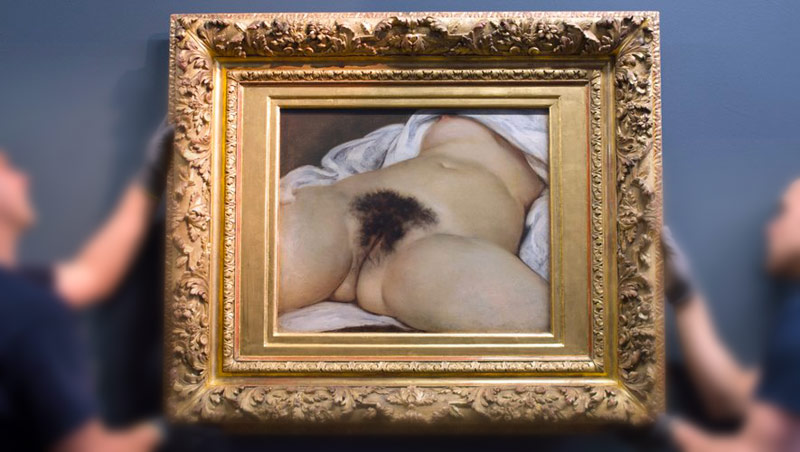 Dalaï-Lama: "You love sex, but condemn women who love it. You love porn, but condemn the actresses who make it. You follow the profiles of naked women, but think they don't deserve respect. You are a hypocrite."