Page 49: There are great things in France.
The Canal + TV channel, Le grand Palais, the boutique Angelina and its infamous "Mont Blanc" desserts, The Louvre museum, The high-end supermarket Le Bon Marché Rive Gauche, la Boutique Jaune store in the Marais area of Paris, breathtaking landscapes, the unmatched gastronomy (especially when it comes to cheese), beautiful monuments, not too many earthquakes, tsunamis, tornados, hurricanes, high job security, amazing benefits for employees, especially public employees, affordable medicine and healthcare, a rich culture, the Eiffel tower, fashion, international events, international event tourists, fiber optic connections, Coluche, Bref, Kalpish, Jeunet, Sarah Forestier, la Provence (the French countryside), Marcanterre park, Rambouillet forest, café terraces, Bref, etc.



Third Lockdown March-April 2021 One day one desert

David Macmillan : - "You must have enough material now to publish a wee book!? "A Photographer's Guide to Not Going Mad During a Pandemic"


Du positif dans le confinement : 19 mai 2021 : May 19, 2021: the end of the October 30, 2020 lockdown of !
- We visited the Henri Cartier Bresson exhibition at the National Library of France!
- We ate at a restaurant terrace!
- We went to the cinema to see a movie! "Slalom"!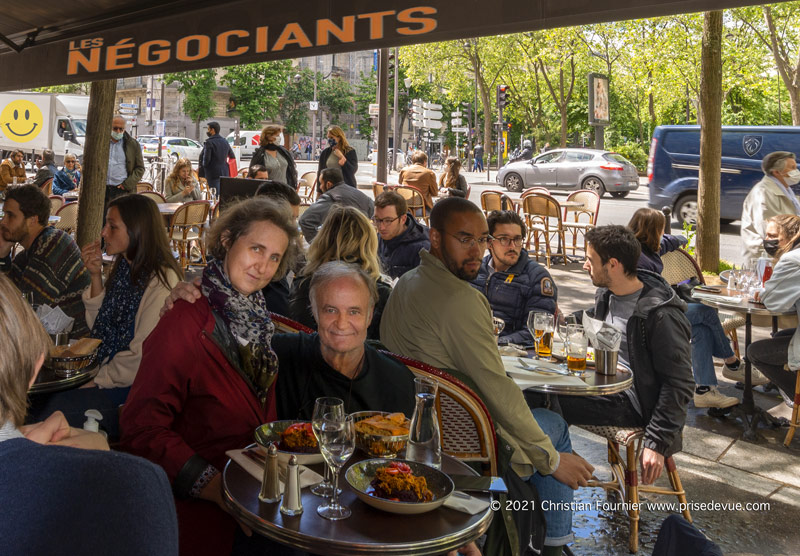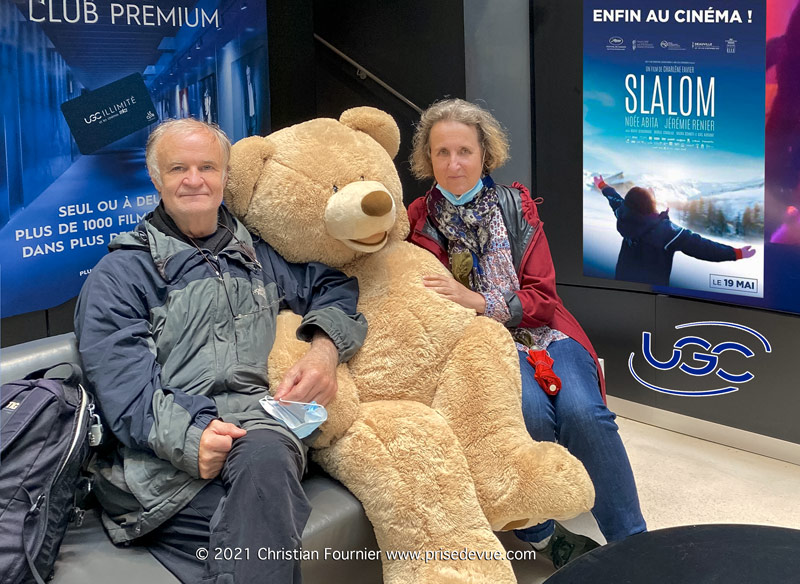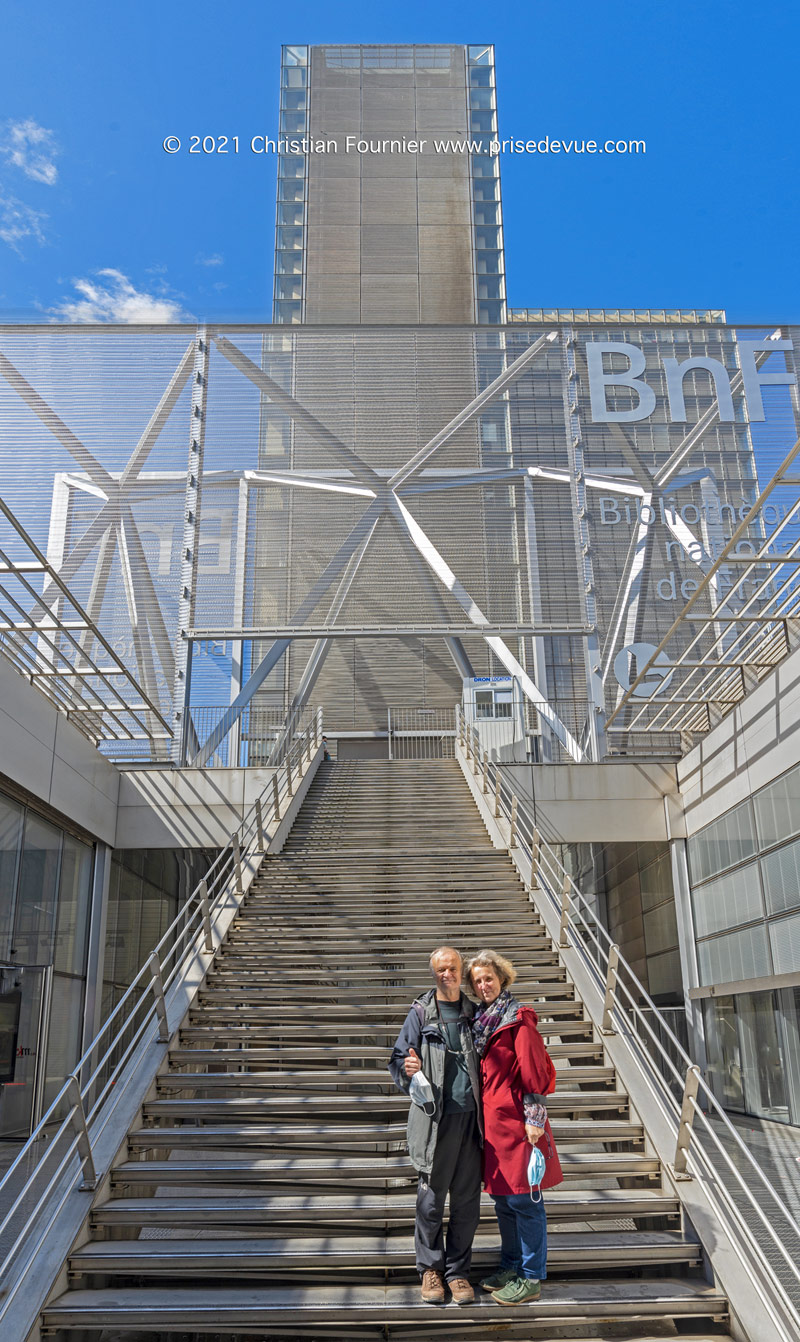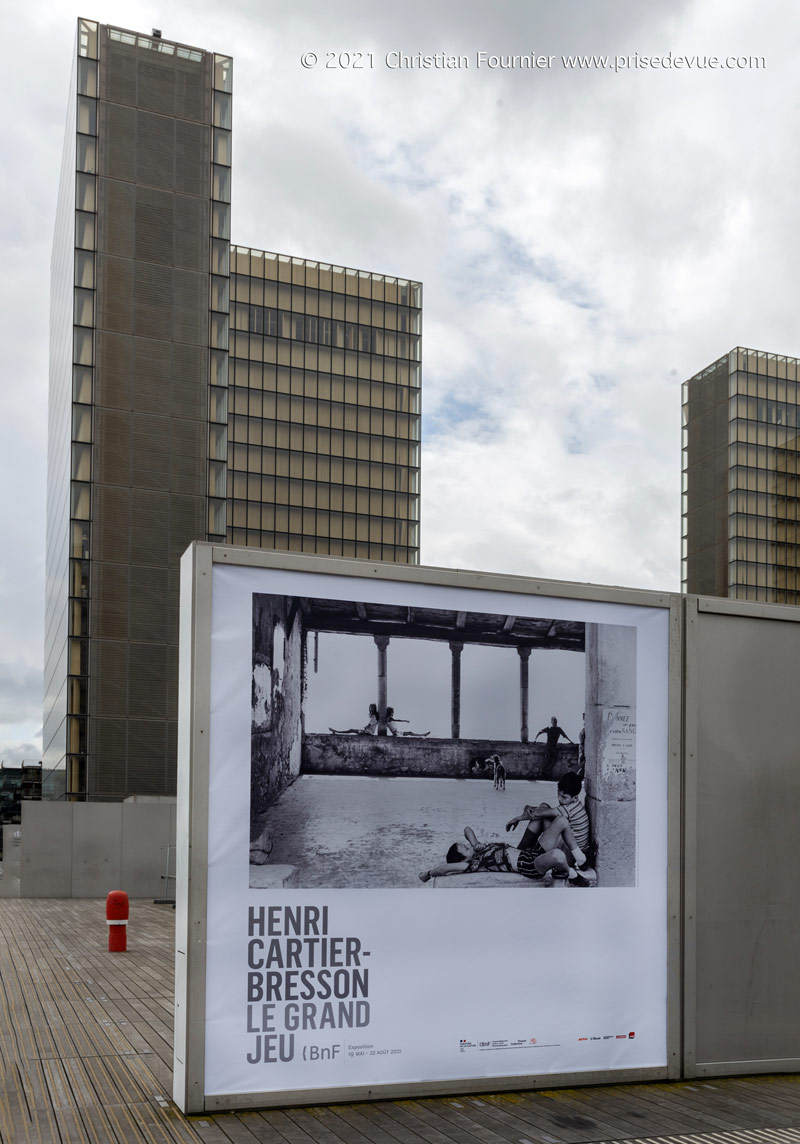 No photos allowed.


Le 03 mai 2021 :
Nous fêtons la fin du confinement des 10 km à La passerelle de l'Avre à Saint-Cloud avec un champagne "Grand Cru" canon à confettis.

May 03, 2021: We are celebrating the end of the 10 km confinement at La Passerelle de l'Avre in Saint-Cloud with a confetti cannon "Grand Cru" champagne.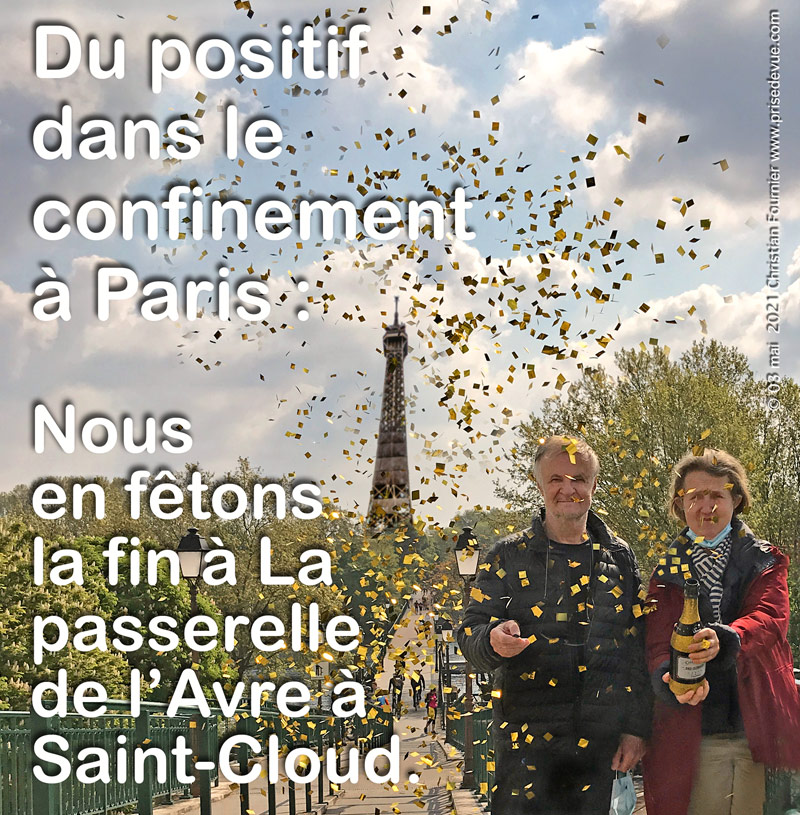 7 km à pied de moyenne, par jour, au mois d'avril 2021, dans Paris intramuros pour ce confinement.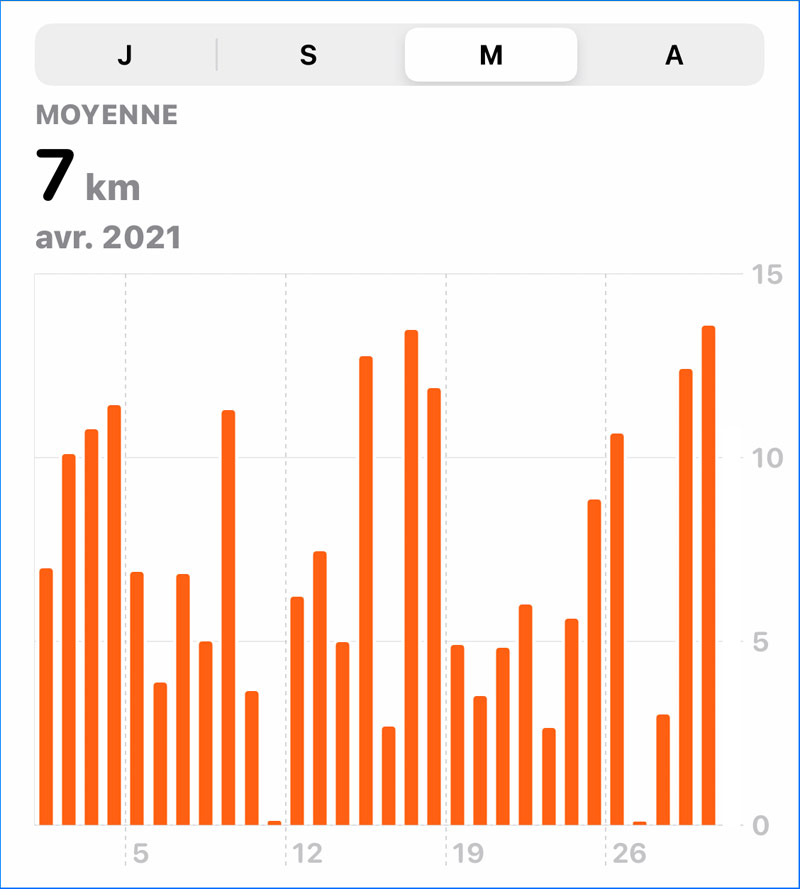 Le 30 avril 2021 :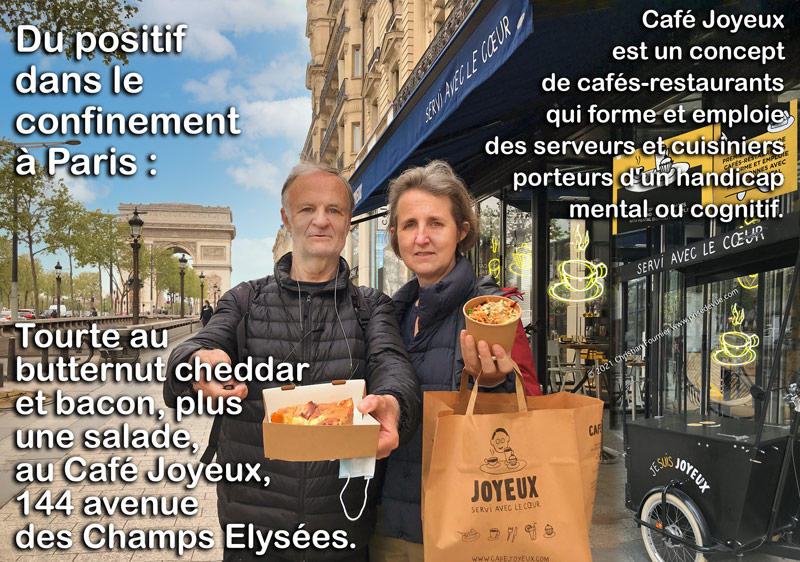 Le 29 avril 2021 :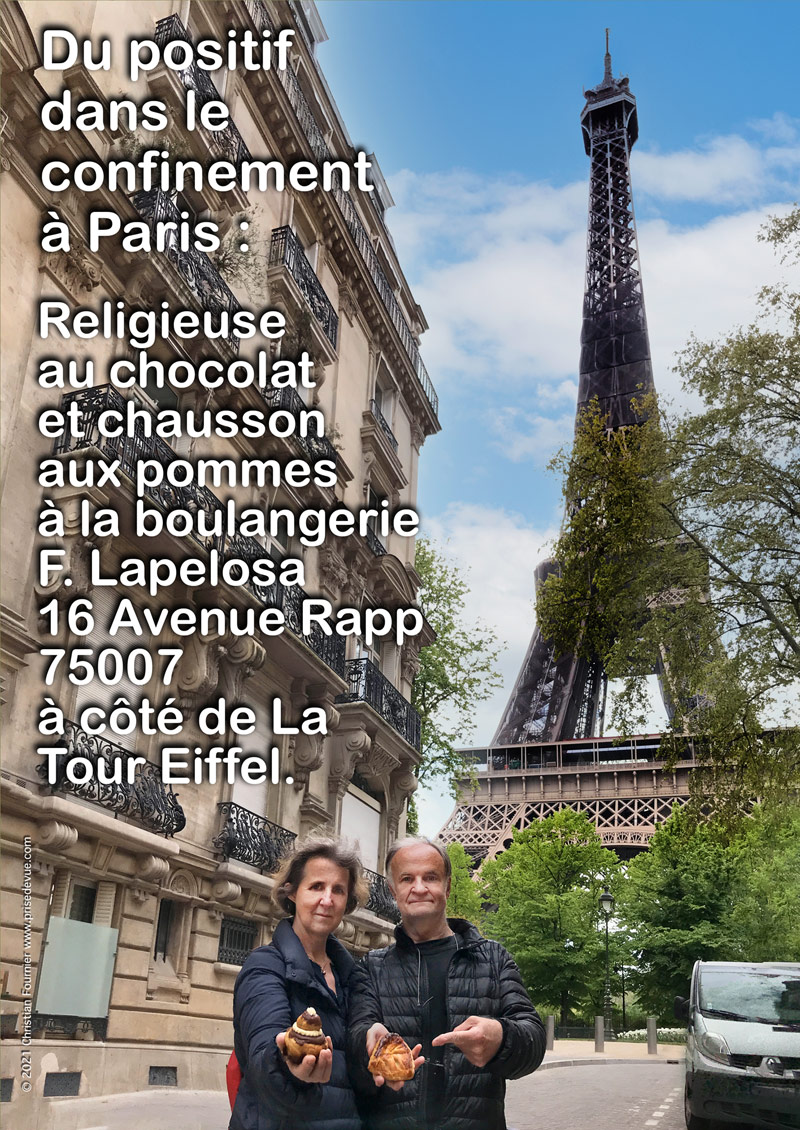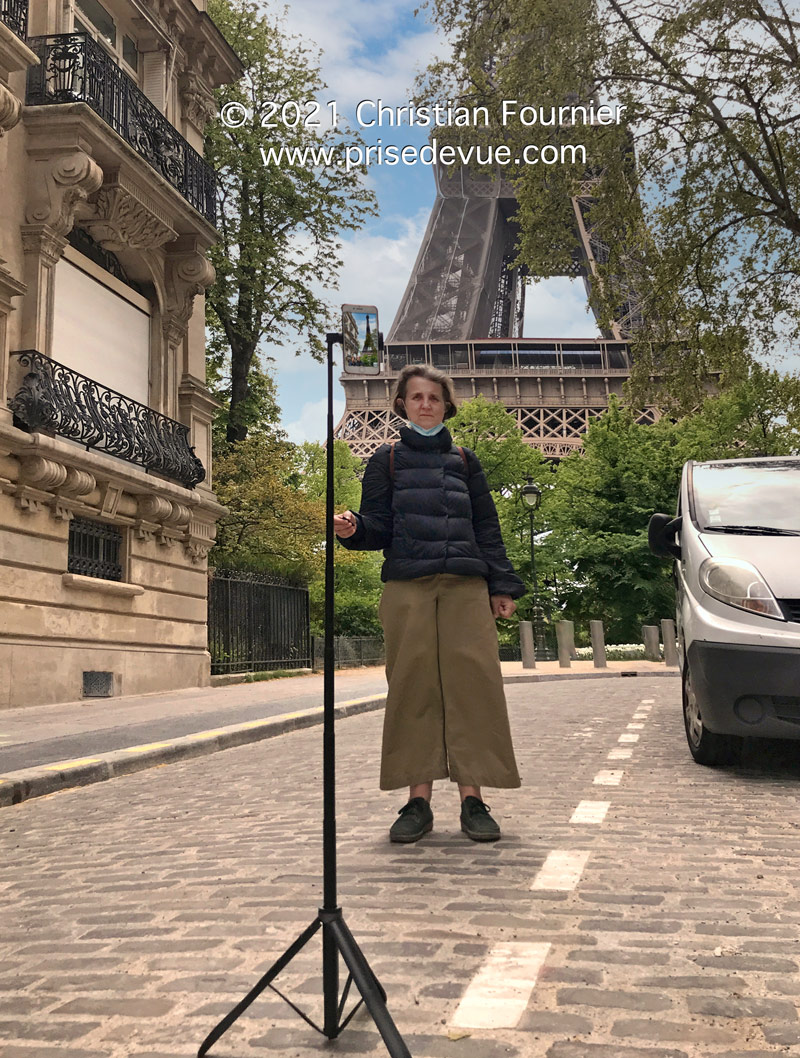 Pied/perche selfie stick AtumTek de 1,30m de haut avec télécommande BlueTooth. Le pied !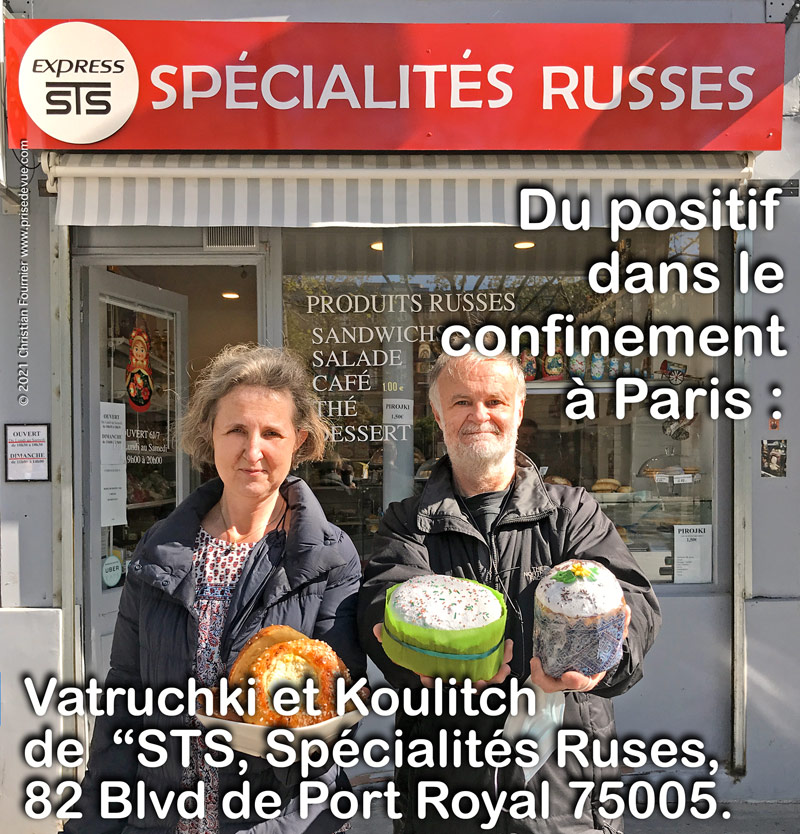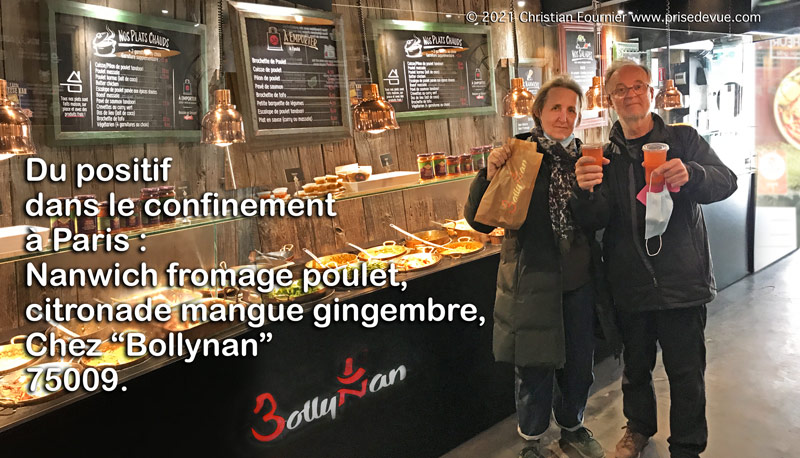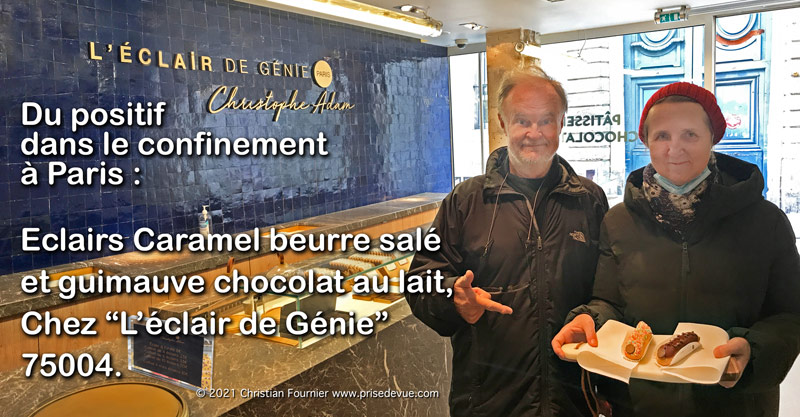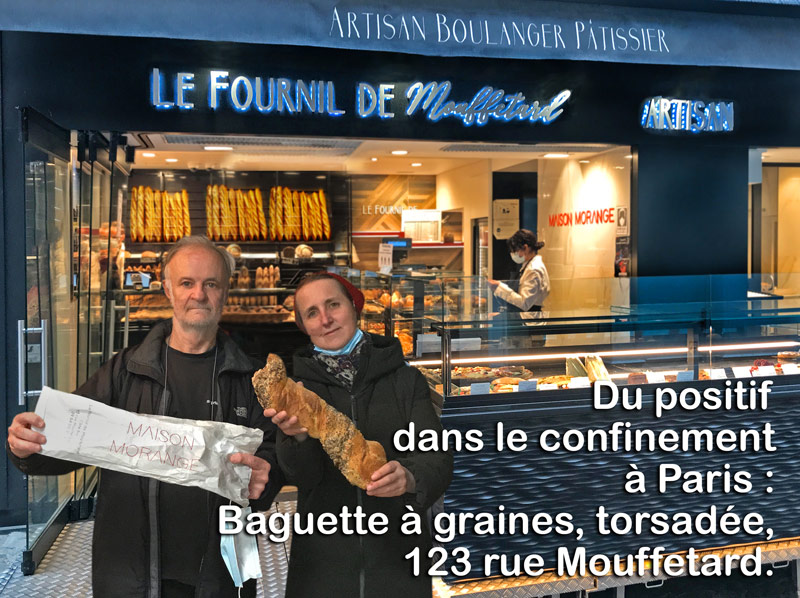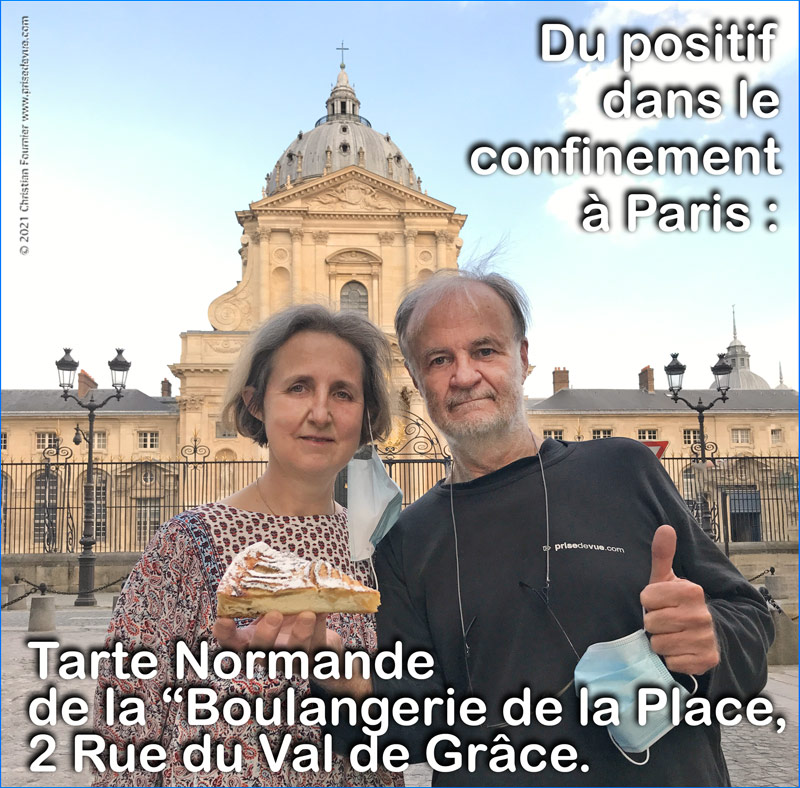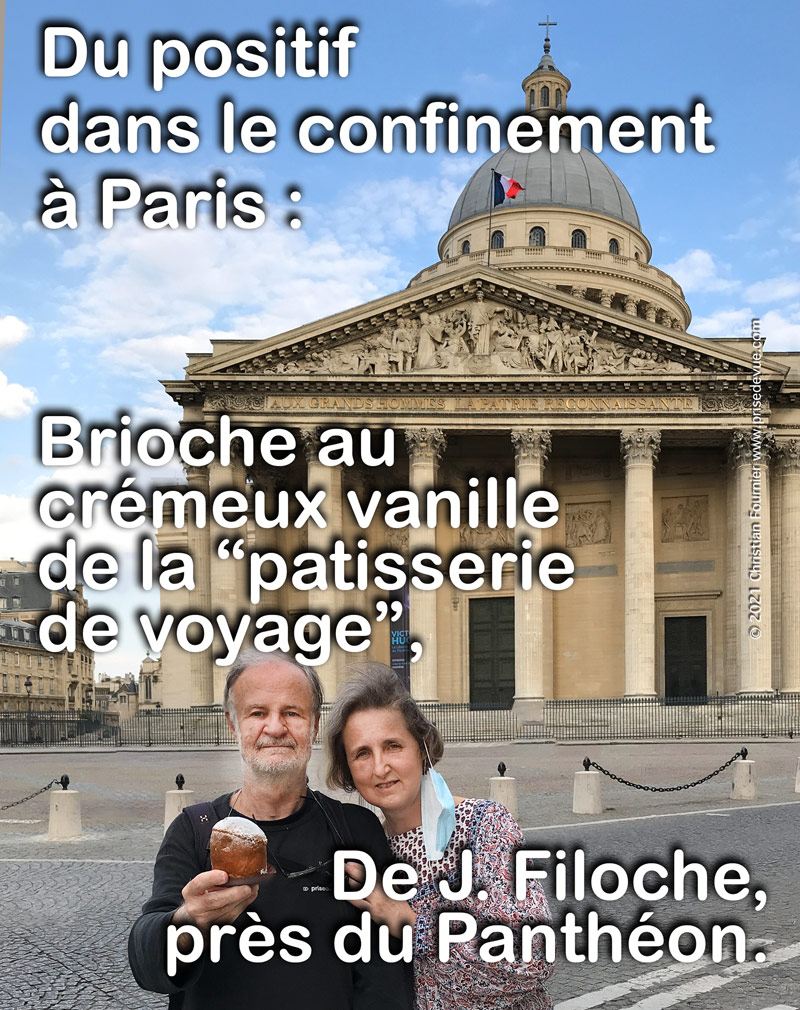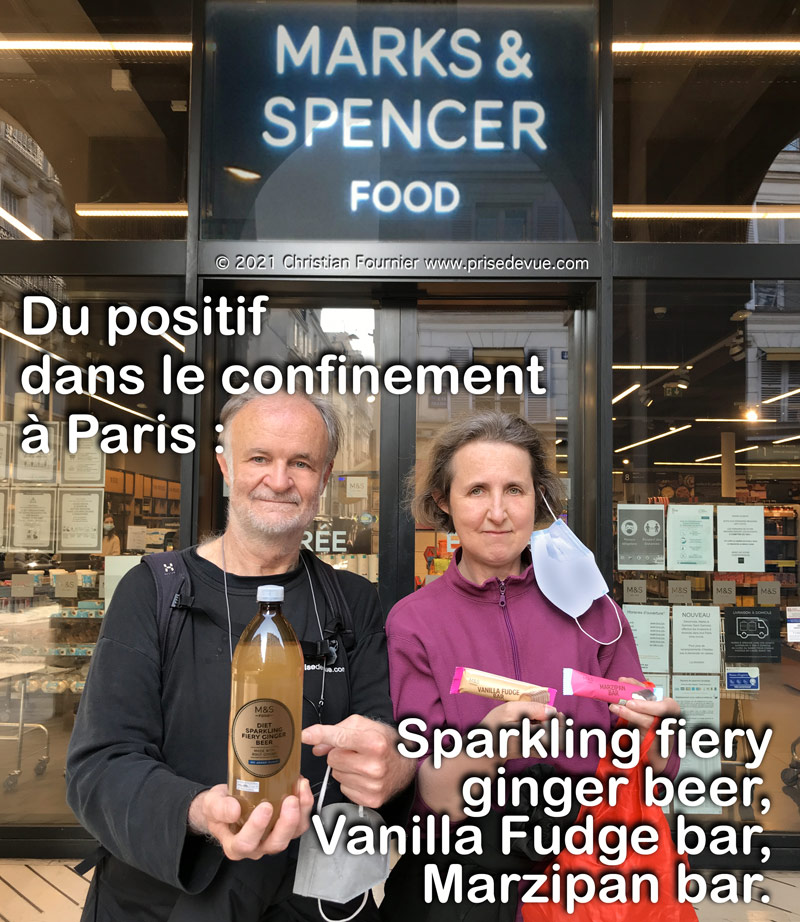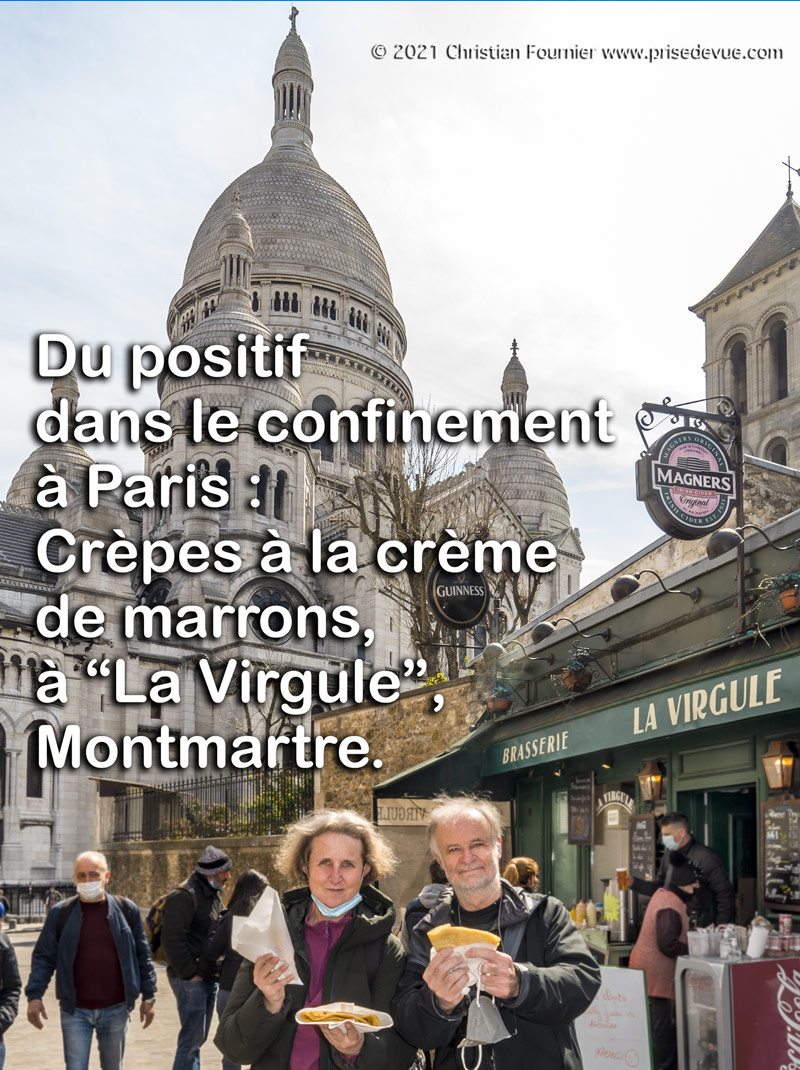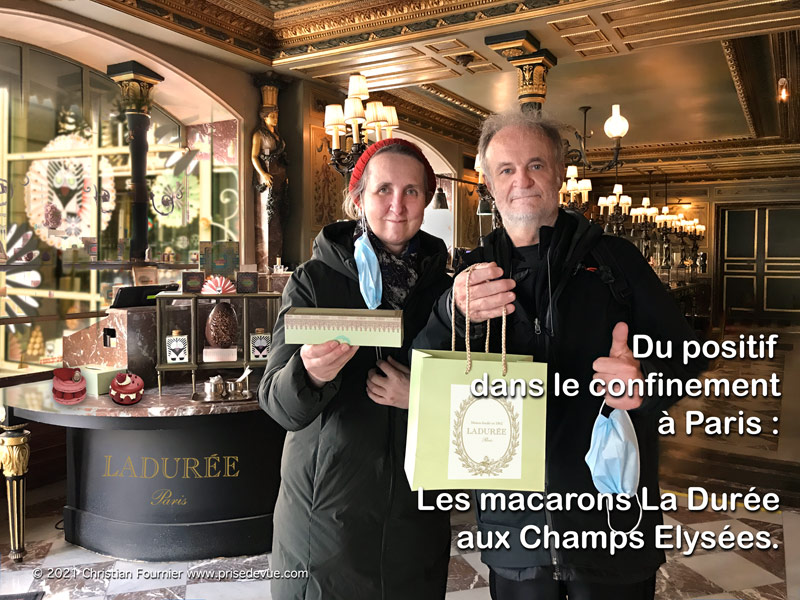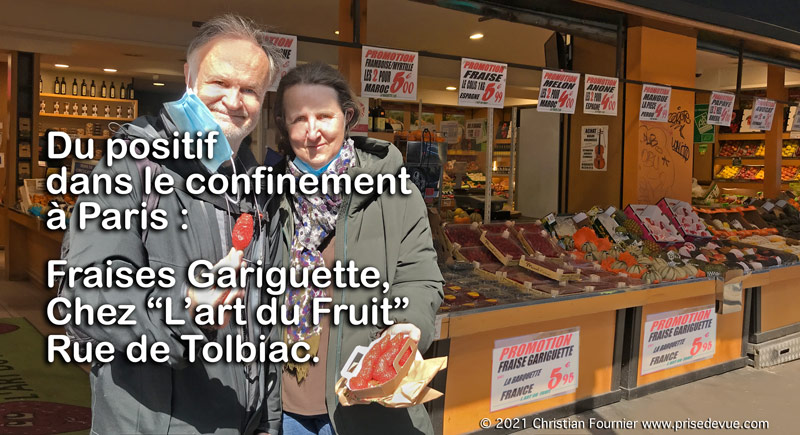 Les premières fraises de l'année
The first strawberries of the year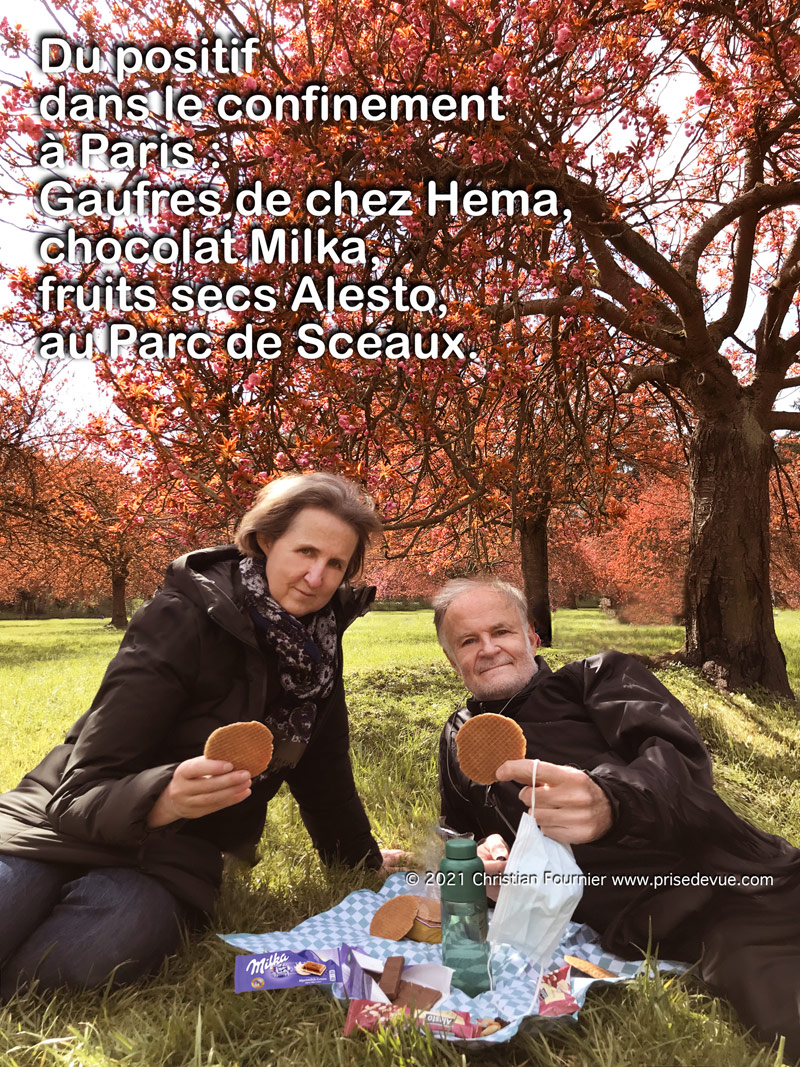 Le parc de Sceau est à exactement 9,9 km de chez nous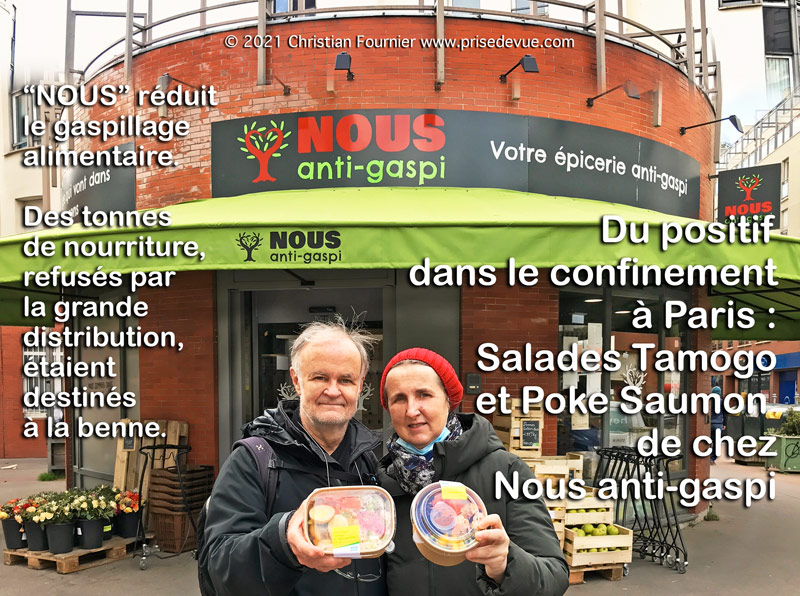 WE reduce food waste at the source. Tons of food, refused by supermarkets, were intended for the dumpster.
WE, the grocery stores that are going it the right way.
Each year, 10 million tonnes of food are thrown away in France, and nearly 10% of production discarded when these are perfectly consumable products. Based on this observation, NOUS anti-waste grocery stores aims to reduce food waste at the source. We are democratizing more responsible consumption by offering our customers products that are excluded from traditional distribution channels at prices lower than those of conventional brands. We also promote producers by offering them fair prices for the repurchase of their products.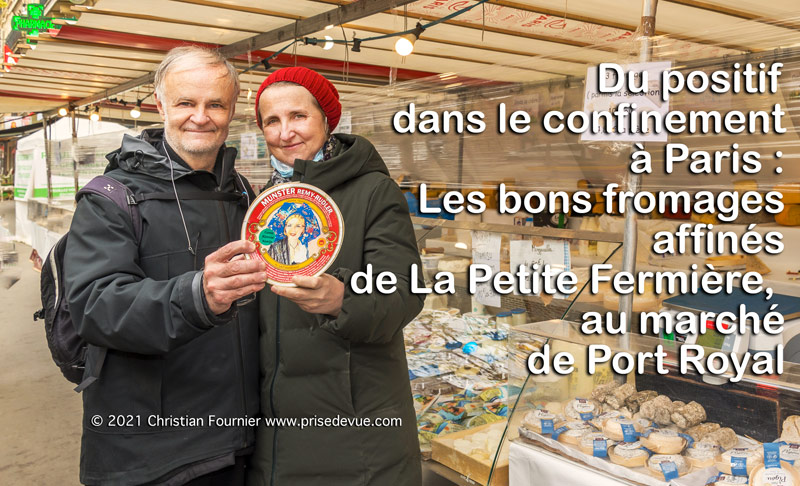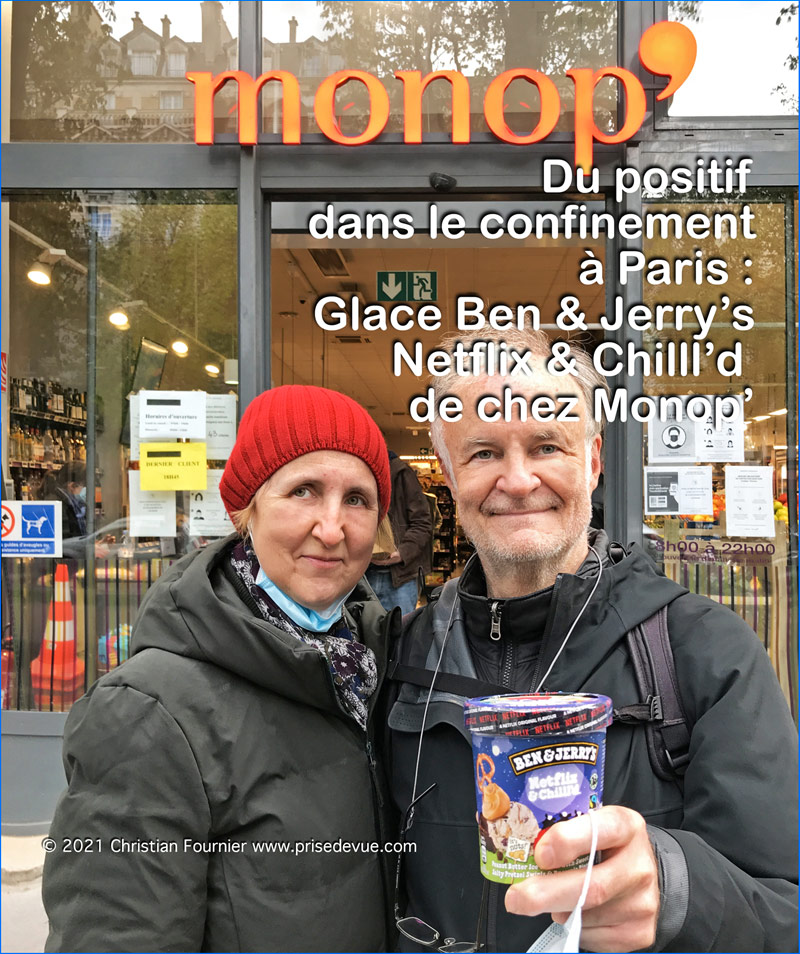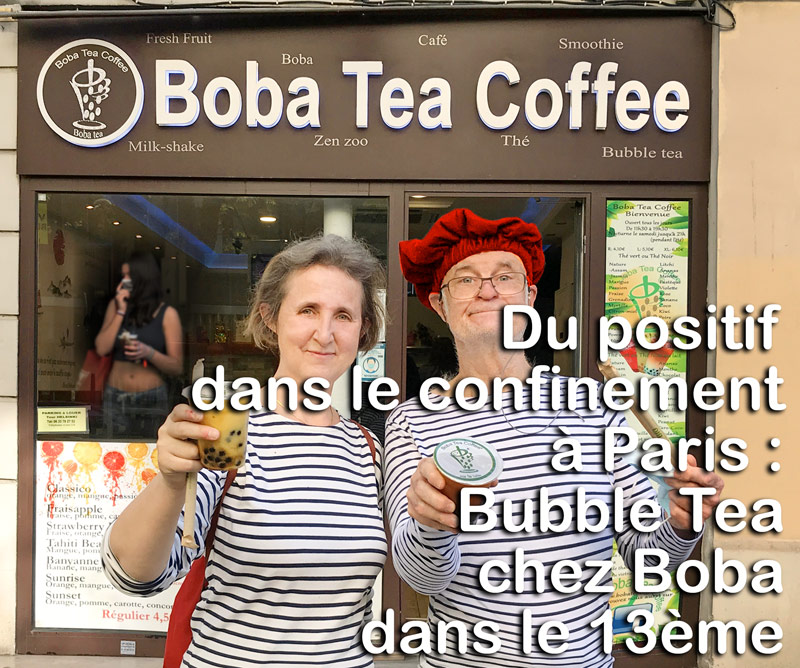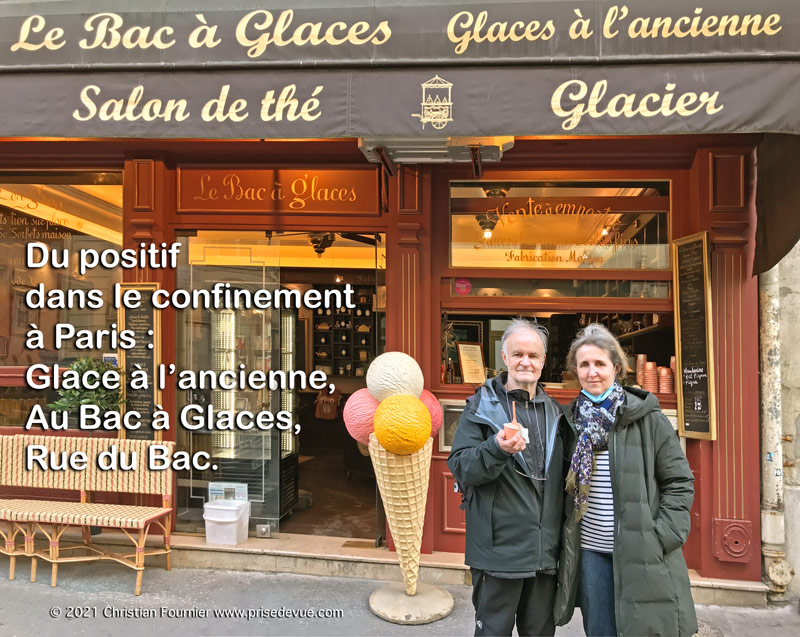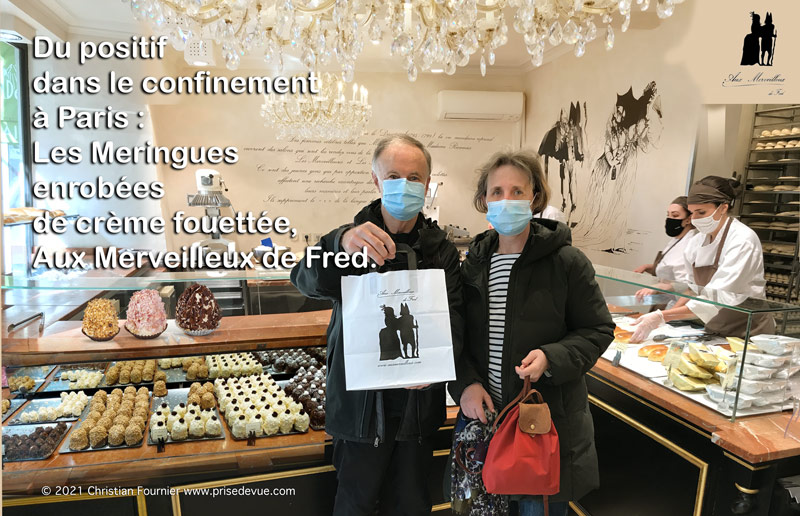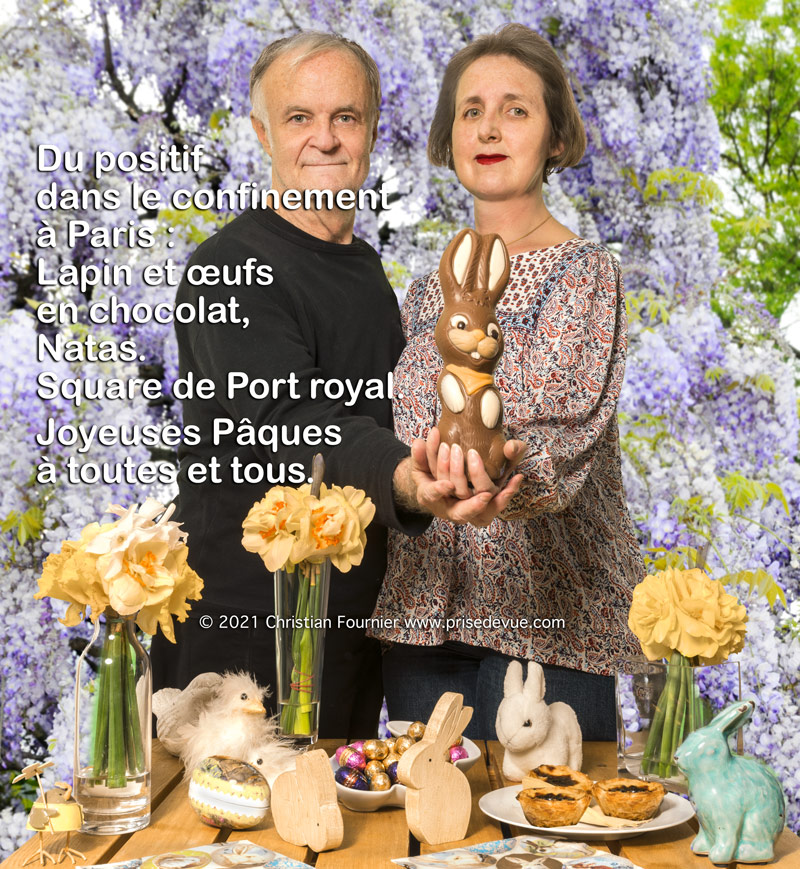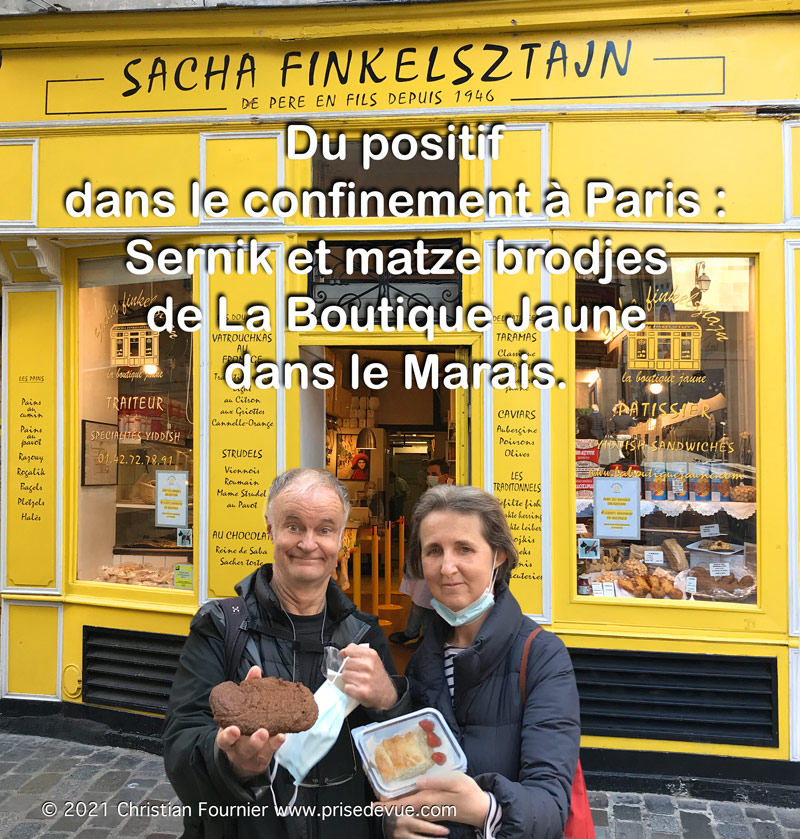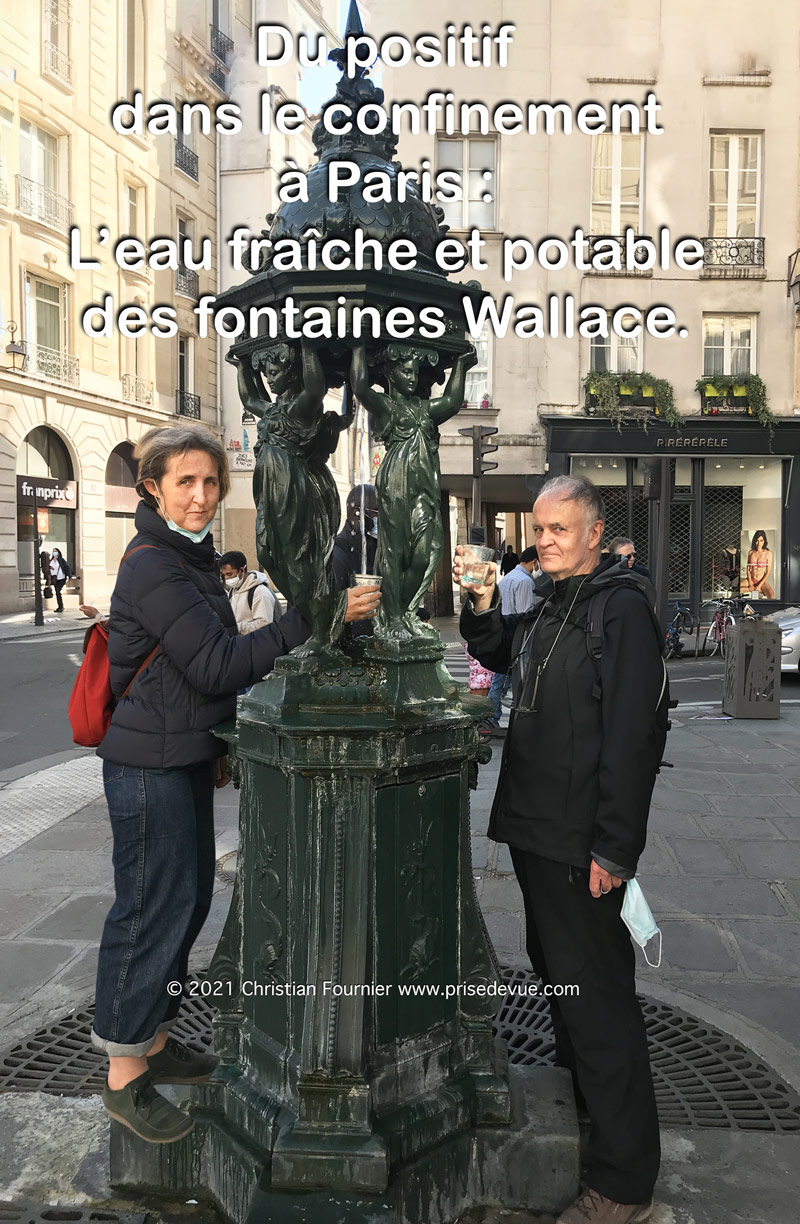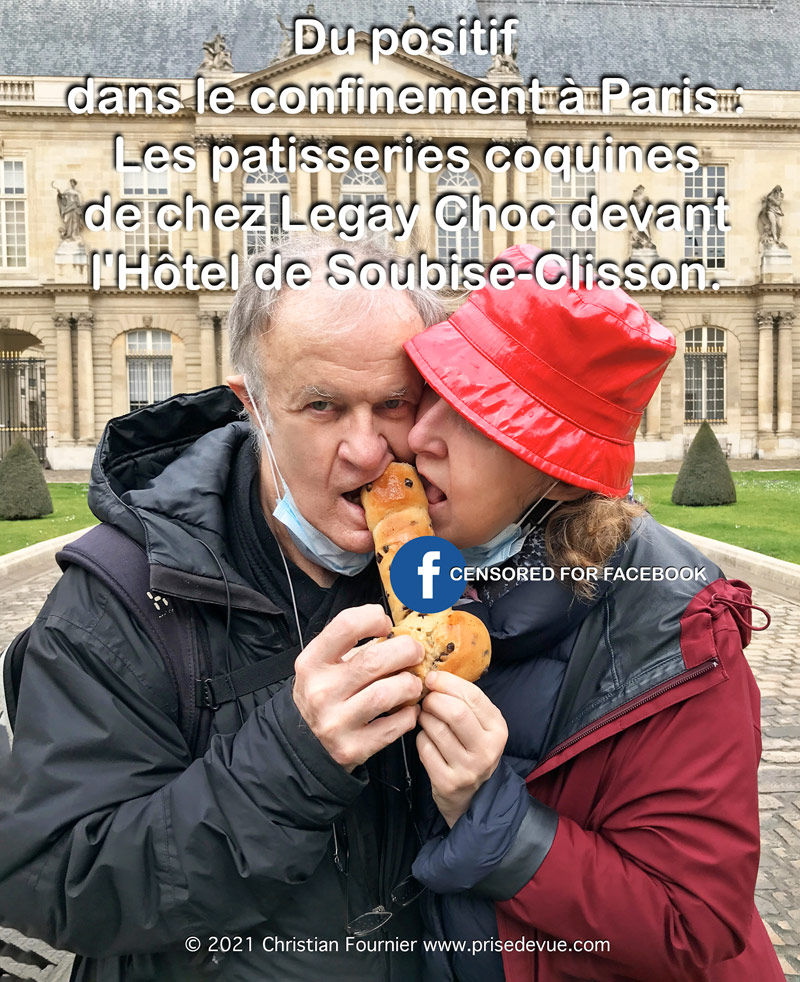 l'Hôtel de Soubise-Clisson., anciennement hôtel de Clisson puis hôtel de Guise,
est un hôtel particulier parisien situé au coin de l'actuelle rue des Francs-Bourgeois
et de la rue des Archives dans le 3e arrondissement de Paris
(quartier du Marais).
L'hôtel, aujourd'hui classé, fait désormais partie des Archives nationales.






This is the bakery shop featured in "Emily in Paris"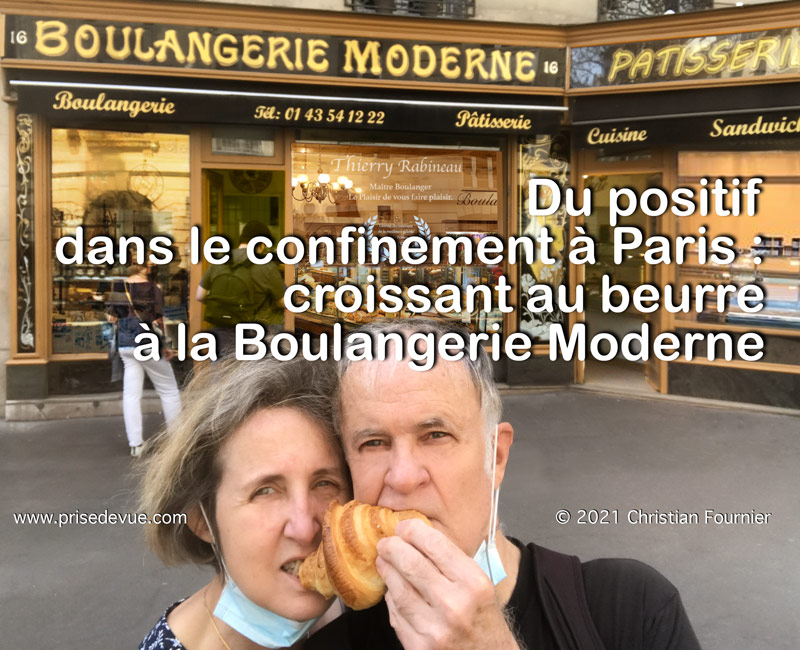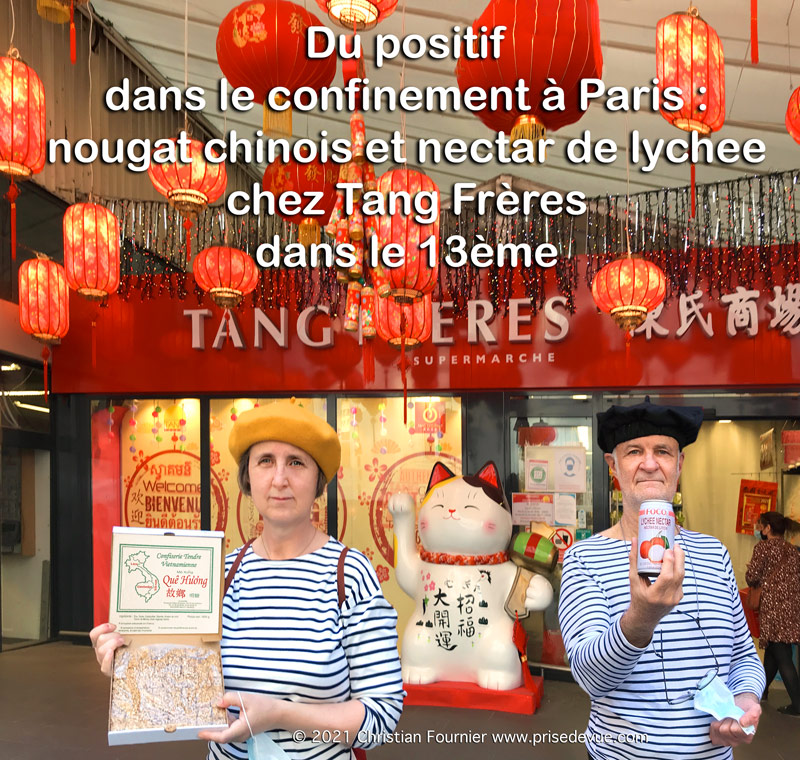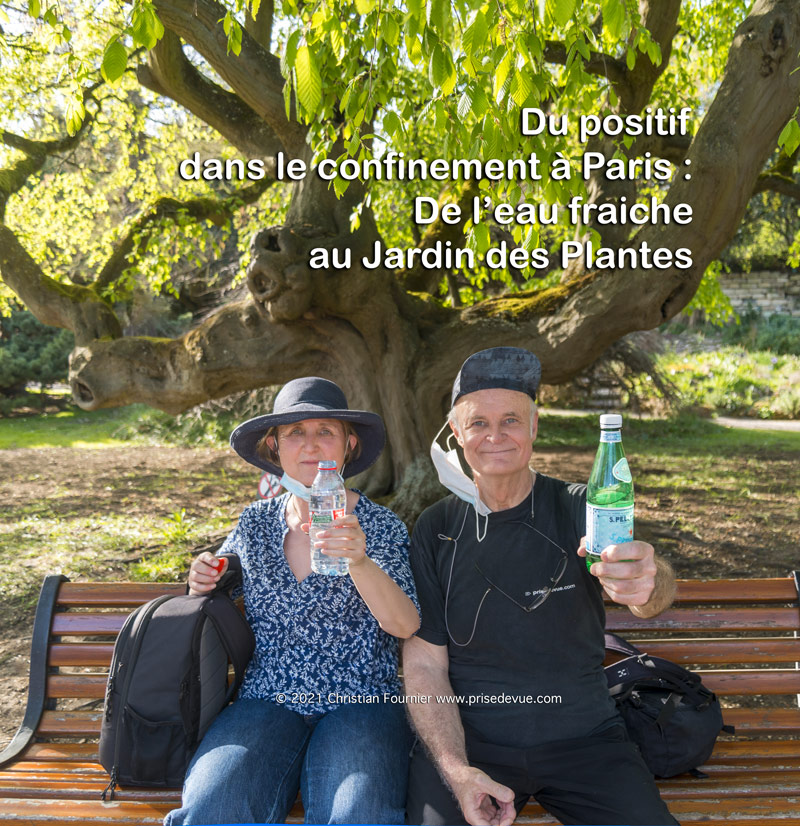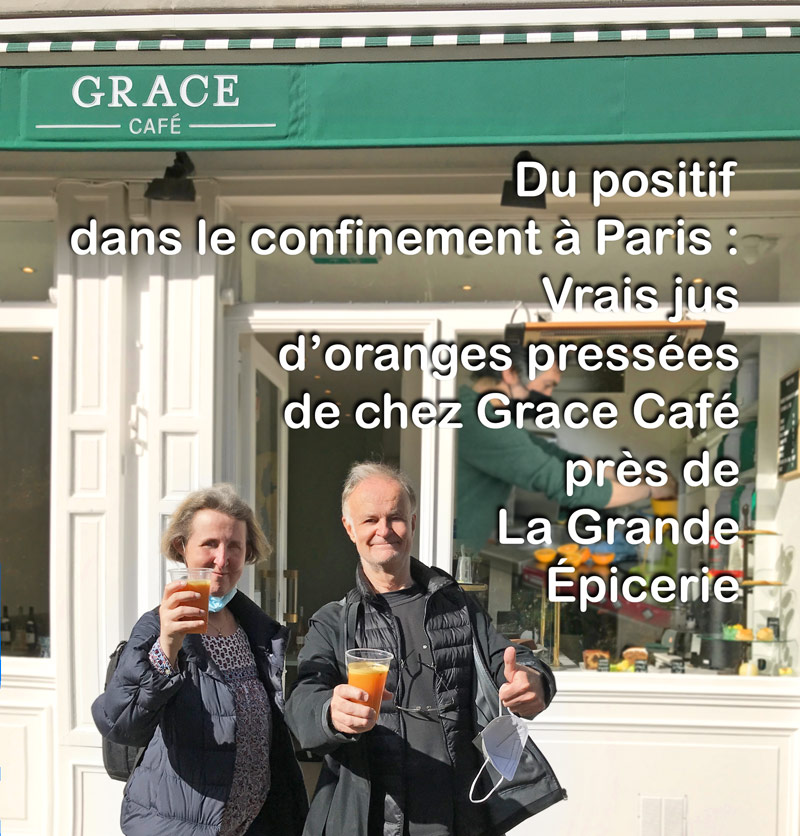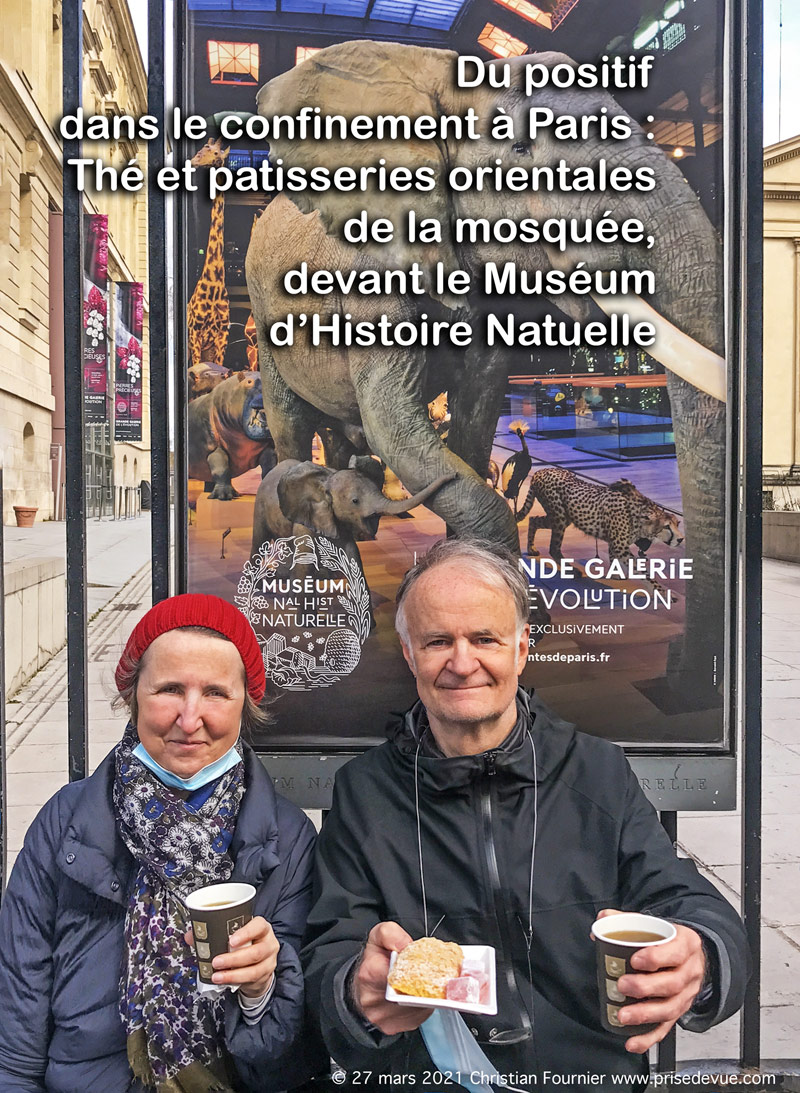 Le 26 mars 2021 :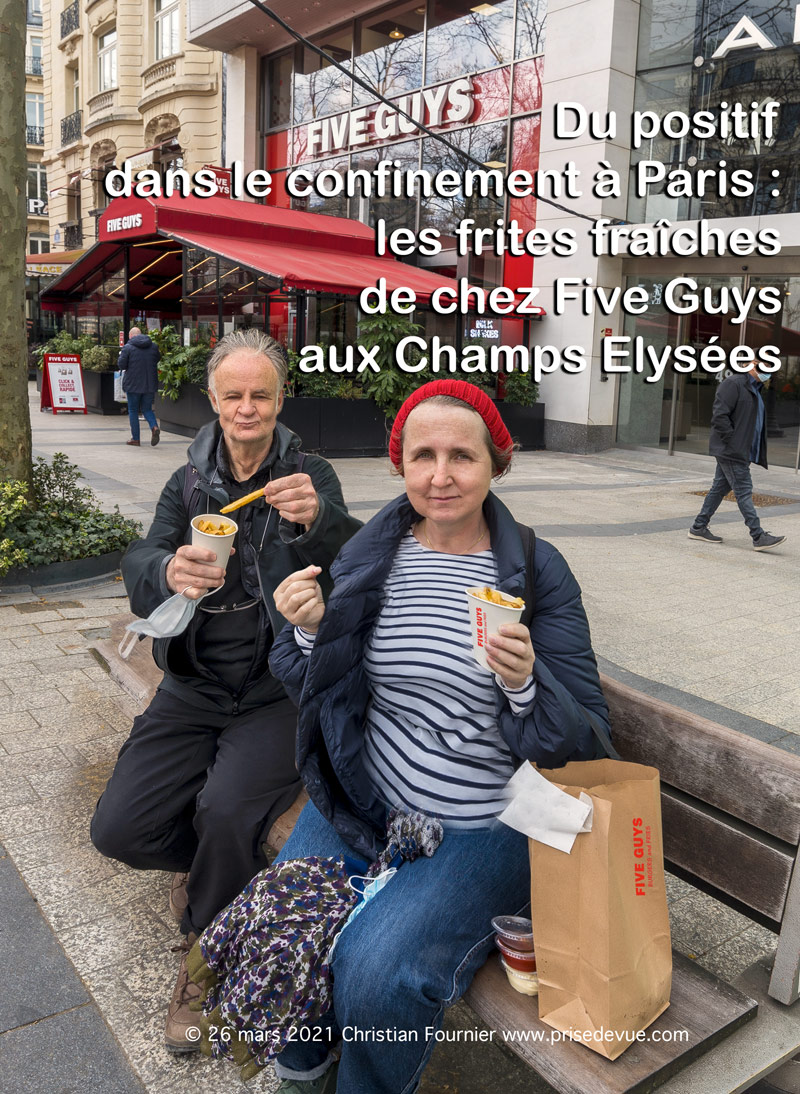 22nd March 2021: Something positive in confinement in Paris:
a hot chocolate from Angelina in the Jardin des Tuilleries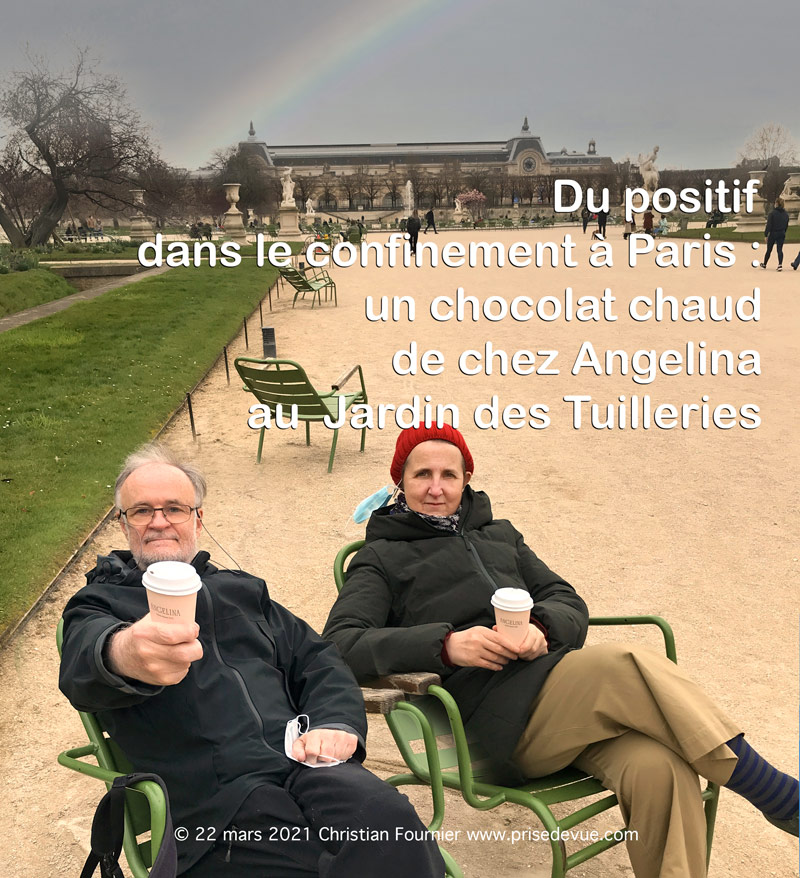 Voici comment cette photo a été faite.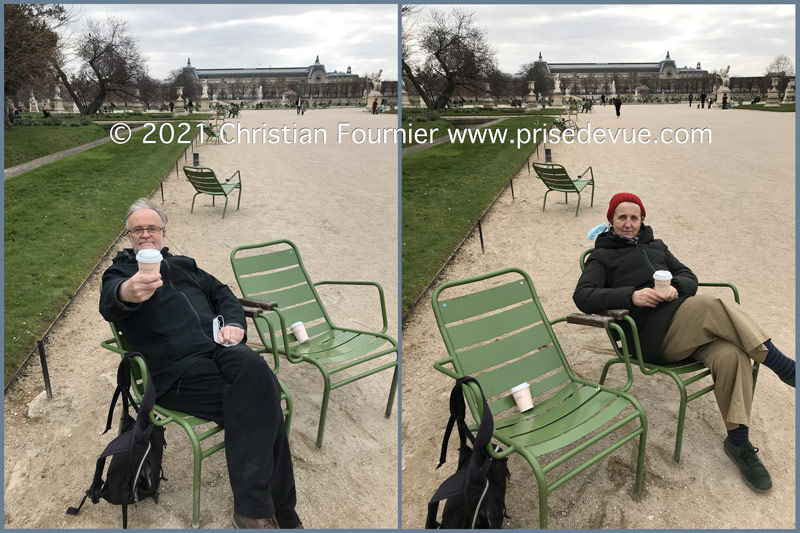 *********************************************



The Place de la Concorde and its fountains.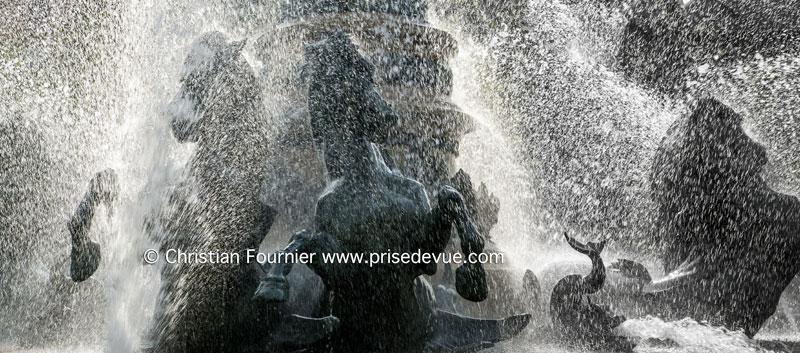 The fountain of the 4 parts of the world in Port Royal.



Le 05 Octobre 2019 : La Médièvale de Brie-Comte-Robert. Merci à Machina Silente pour la bombarde.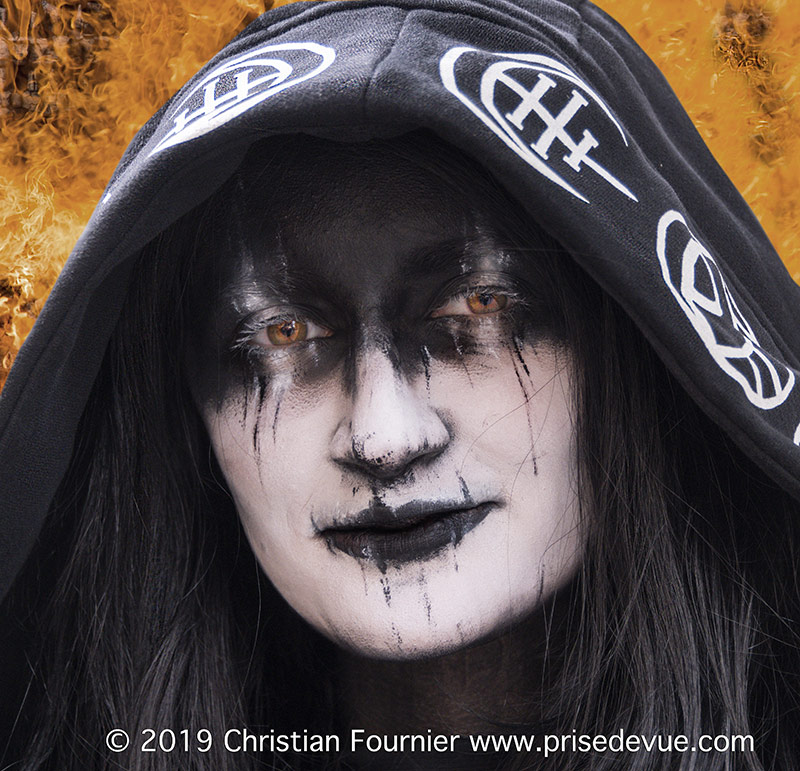 Le 28 Septembre 2019 : Vers Château-Thierry









Le défilé aérien militaire du 14 juillet 2020 à Paris, interdit au public.???






Garden Party à la Belle Époque, au Château de Champs-sur-Marne, le 12 juillet 2020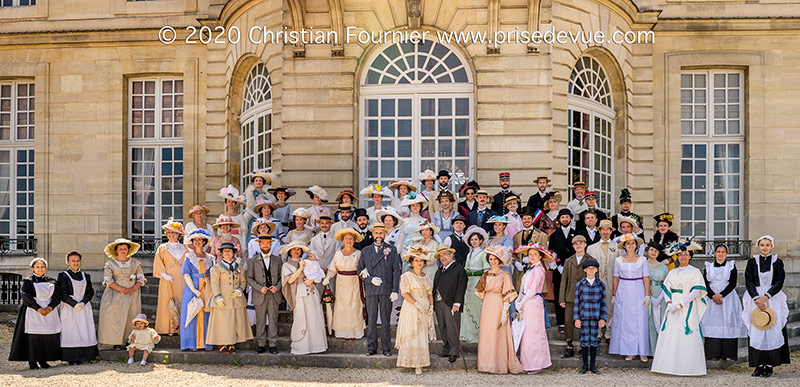 Frédérique Gorsky aux Catacombes de Paris le 8 juillet 2020. Peu de touriste à 10H du matin en semaine.
Nikon D850 et Nikkor 14-24mm F2.8 800 ISO. Pas de flash.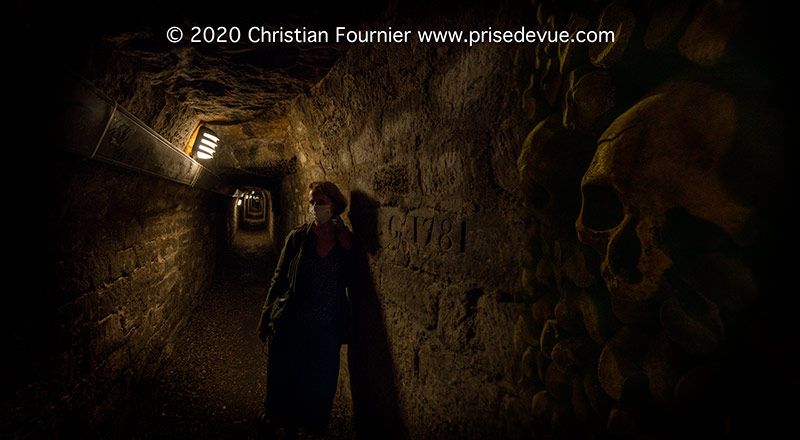 ********************************
Le 5 juillet 2020 chez Slava. Avec Frédérique Gorsky, Aurore et André Berteaux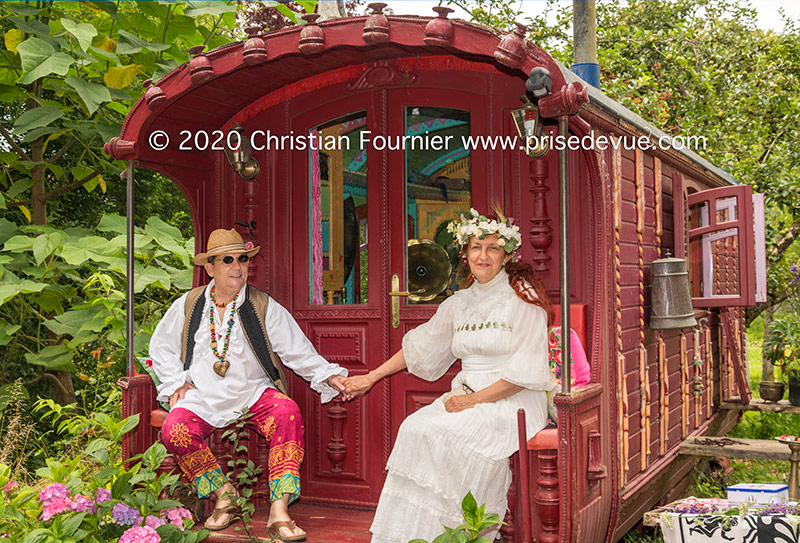 Le 21 juin 2020 au Bois de Vincennes : robes à tournures et paons avec Alexandra Jacquet, Lucile Peycéré, Amélia Xandra, Elya Bloncourt, Nathalie Lamouret et Christian Fournier.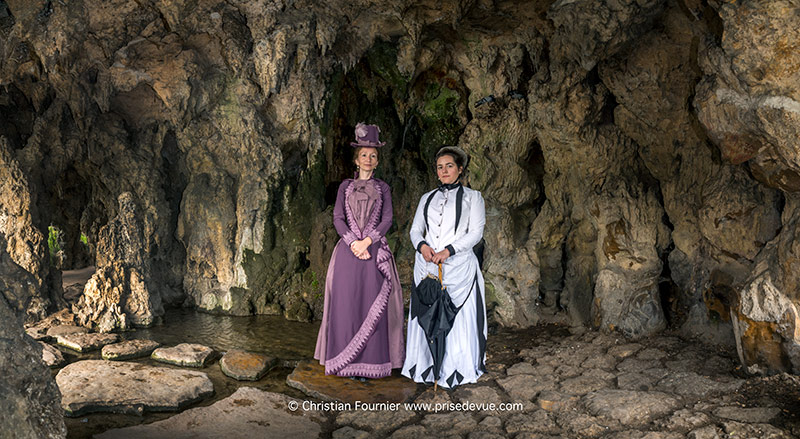 Le 14 juin 2020 au Jardin du Luxembourg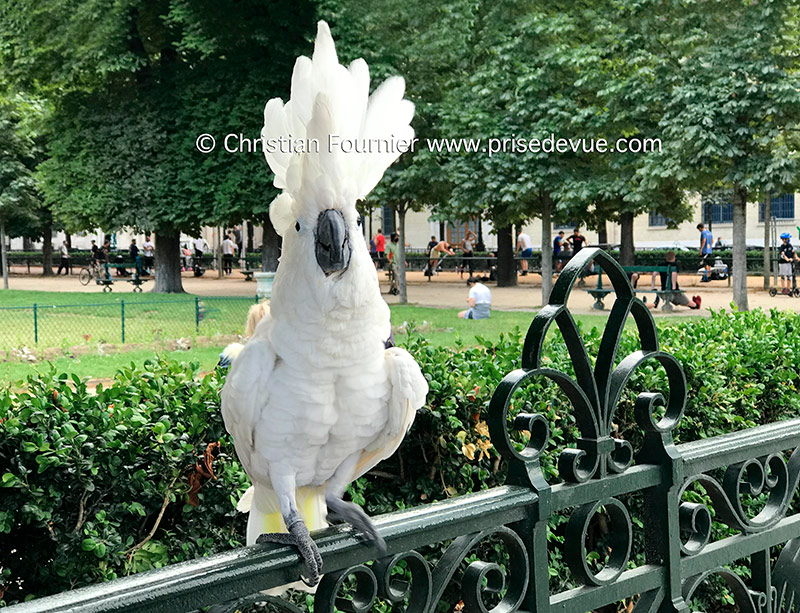 Au Moulin Jaune le 13 juin 2020 avec Allan Mac Horn.






Natasha dans un champs de coquelicots le 9 juin 2020.
La photo du haute est un panoramique, un assemblage de 30 photos verticales.
Elle fait 421 Mo. Je la présente ici en beaucoup plus petit.
Natasha in a poppy field on June 9, 2020.
The upper photo is a panoramic, an assemblage of 30 vertical photos.
It is 421 MB. I show it here in a smaller size.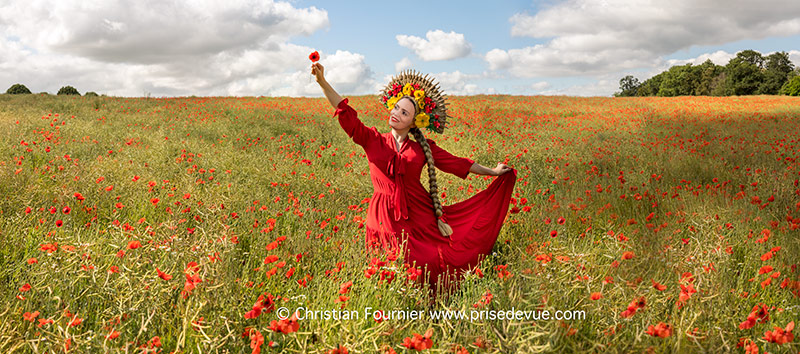 Au Château de Vaux le Vicomte le 30 mai 2020 avec Jean Charles De Vogüé (le propriétaire, en T-shirt bleu),
Orel XIV, Jean-Christophe Peyrard, Coco Durel, Odile Troesch-Varlet, Isabelle Vimont,
André et Aurore Berteaux, Mirelle Amphilhac, Hugo Knight, Evelyne Chretien,
Josée Van Themsche, Frédérique Gorsky et Christian Fournier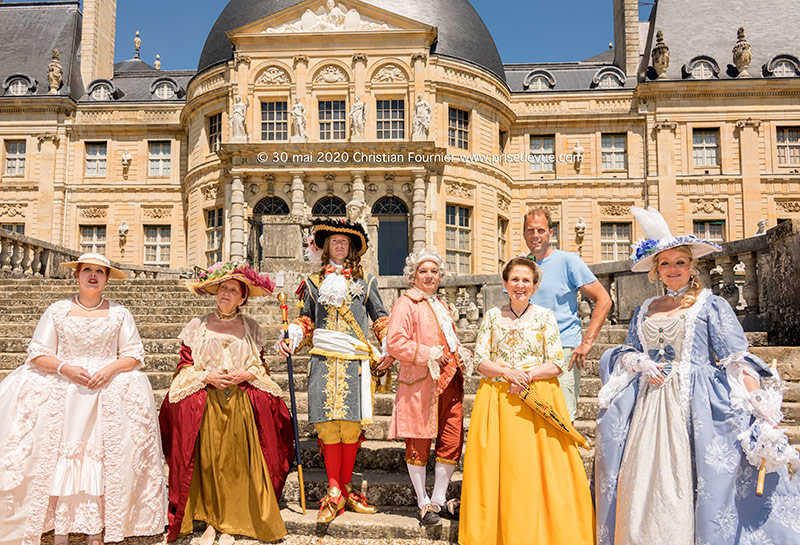 Merci à Natasha Milady De Winter et à Frédérique Gorsky
pour cette séance photo d'hier mercredi 20 mai 2020 près de Paris.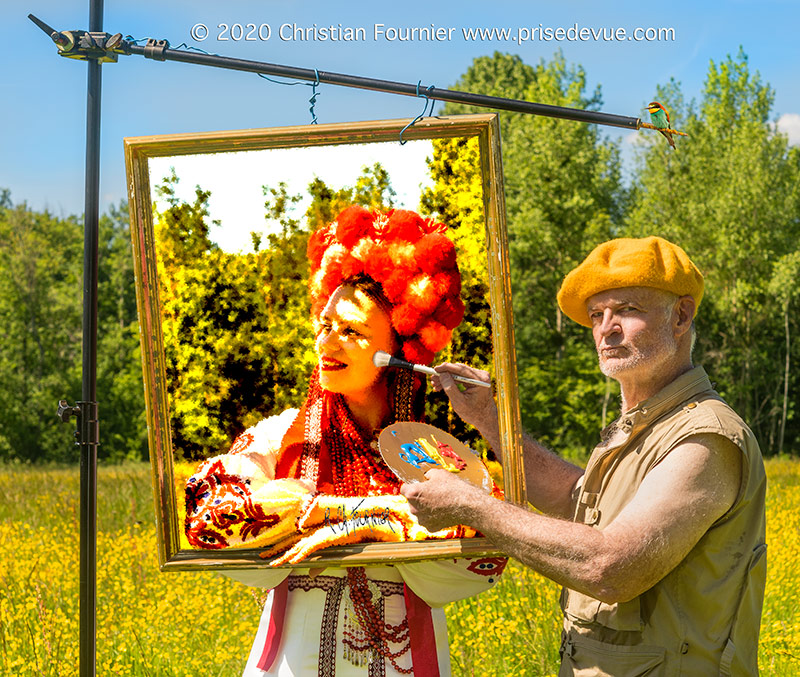 Le 21 Septembre 2019 : La Fête de la lumière à Chartres.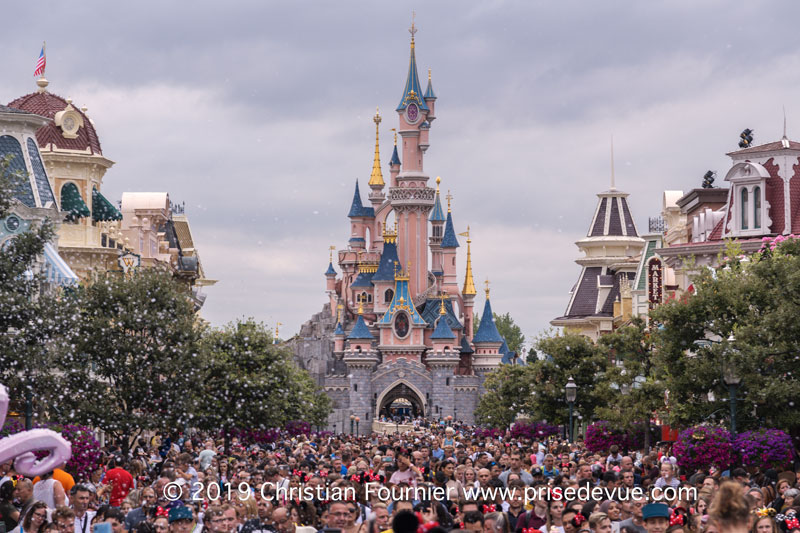 Le 25 Août 2019 : Commémoration de la libération de Paris le 25 août 1944.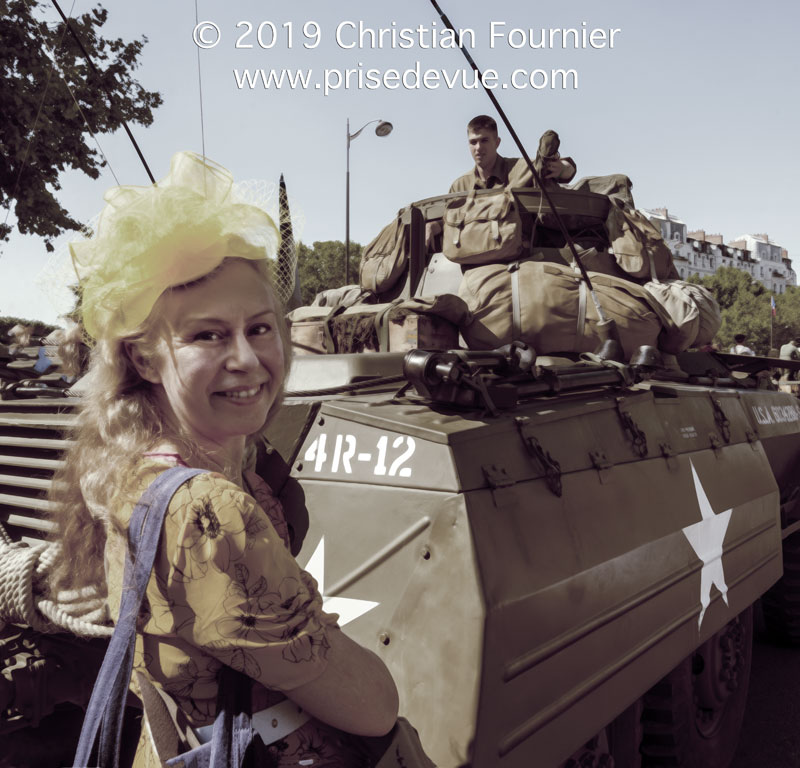 Les 12 et 13 Août 2019 : Tournage Tetra Media Fiction, Paris Police 1900, rues Malebranche, Paillet, Le Goff et Saint-Jacques.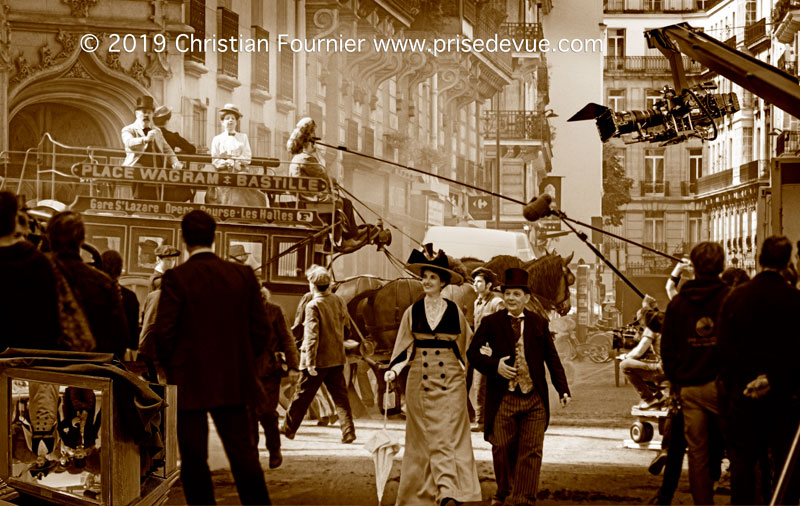 André Berteau et Hélène Moinerie les deux stars du film. On parle déjà Césars et Oscars.

Le 4 Août 2019 : Alexandra Jacquet, André et Aurore Berteau, Arnaud, Frédérique Gorsky, Chris Olympe, Arnaud Des Plaises, Océane Mild, Frédérique Gorsky, au Jardin du Luxembourg. Merci à Carnet de Bals.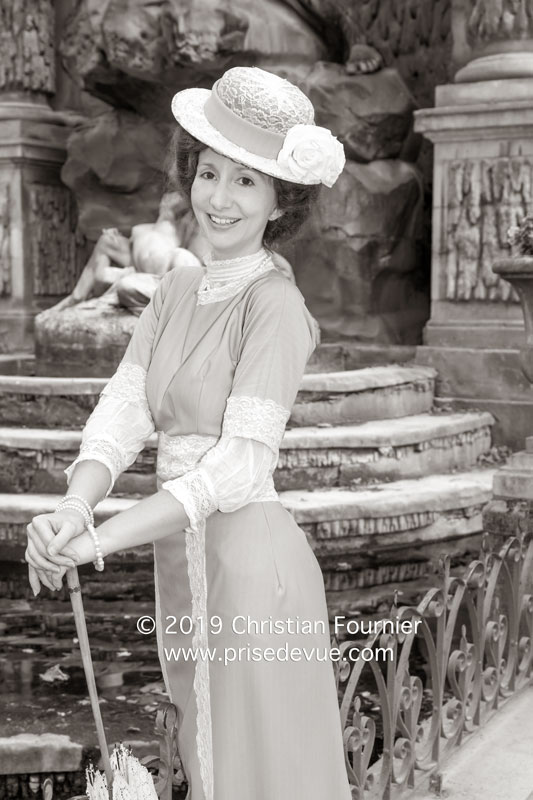 Le 29 juillet 2019 :
Frédérique Gorsky et Christian Fournier au "Mondial Air Ballons Chambley" 29 juillet 2019, dans l'est de la France
Record mondial égalé au Grand Mondial Air Ballons : 456 montgolfières !

Frédérique Gorsky and Christian Fournier at Mondial "Air Ballons Chambley", in the east of France on July 29, 2019
World Record equaled to the Grand Mondial Air Ballons: 456 hot air balloons!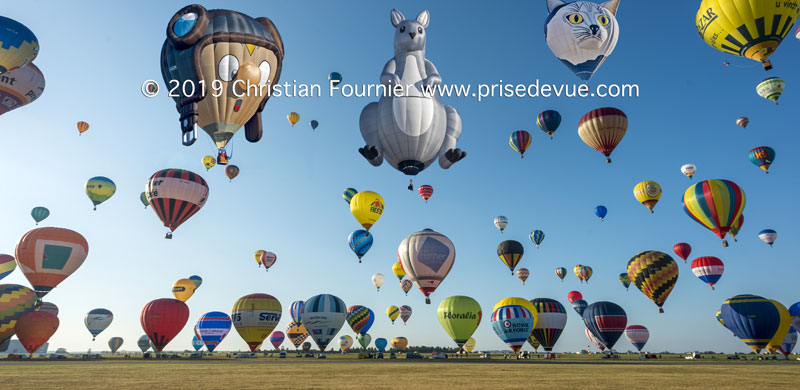 Le 28 juillet 2019 : à Metz, sans commentaires ...


Le 21 juillet 2019 : Le fabuleux anniversaire costumé d'André et Josée à Chantilly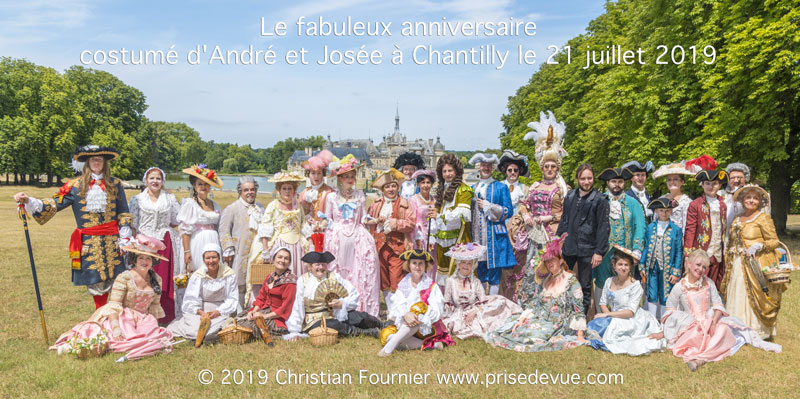 Le 20 juillet 2019, le jour anniversaire des premiers pas de l'homme sur la Lune, la soirée MOOON  propose au public rassemblé dans la Nef un programme mêlant des conversations avec Claudie Haigneré et Thomas Pesquet, les performances artistiques et acrobatiques de Chloé Moglia. Une Lune géante de 16 mètres de diamètre installée sous la coupole de la Nef sert de décor à la soirée.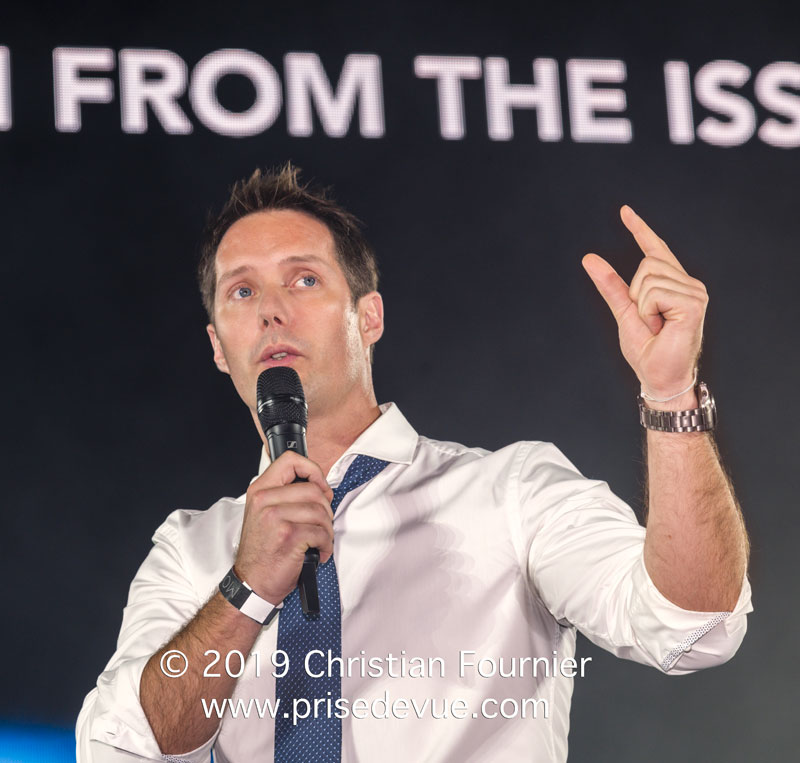 Thomas Pesquet, né le 27 février 1978 à Rouen, est un spationaute français. Après une formation d'ingénieur aéronautique, Thomas Pesquet a occupé différents postes dans l'industrie aérospatiale et au Centre National d'Etudes Spatiales (CNES) avant de devenir, en 2005, pilote de ligne. En 2009, il fait partie des six candidats retenus pour former le troisième groupe d'astronautes européens sélectionnés par l'Agence spatiale européenne (ESA). Thomas Pesquet est le dixième Français à partir dans l'espace en décollant le 17 novembre 2016 à bord de Soyouz MS-03 dont l'équipage occupe la Station spatiale internationale de novembre 2016 à juin 2017. Durant cette mission, Thomas Pesquet a mené une centaine d'expériences dont la moitié développée par l'Agence spatiale européenne ou le CNES, l'autre moitié par la NASA. Il effectue deux sorties extravéhiculaires de six heures pour des missions de maintenance de la Station spatiale internationale.


06 juillet 2019 :
A la Galerie de Paléontologie et d'Anatomie comparée
avec Natasha de Winter, Alexandra Jacquet, André et Aurore Berteau, et Frédérique Gorsky.
Ambiance Adèle Blanc-Sec.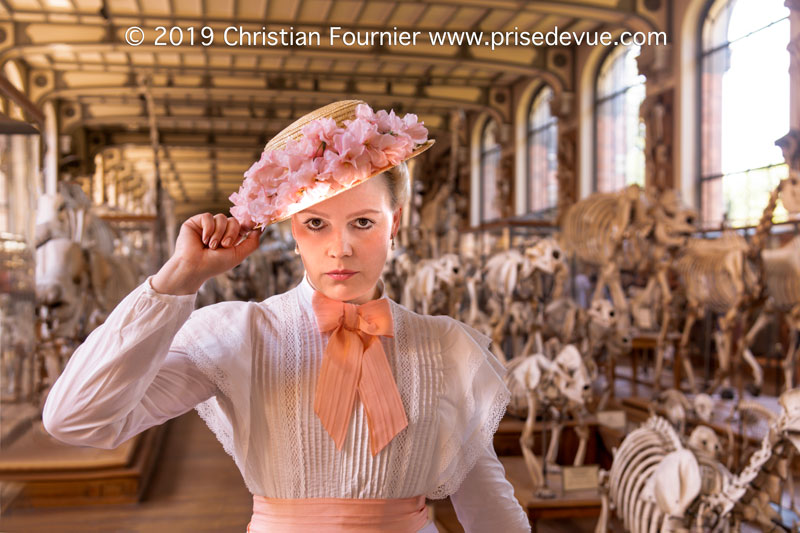 29 juin 2019 : Marche des Fiertés LGBT Paris. Gay Pride in Paris 29th June 2019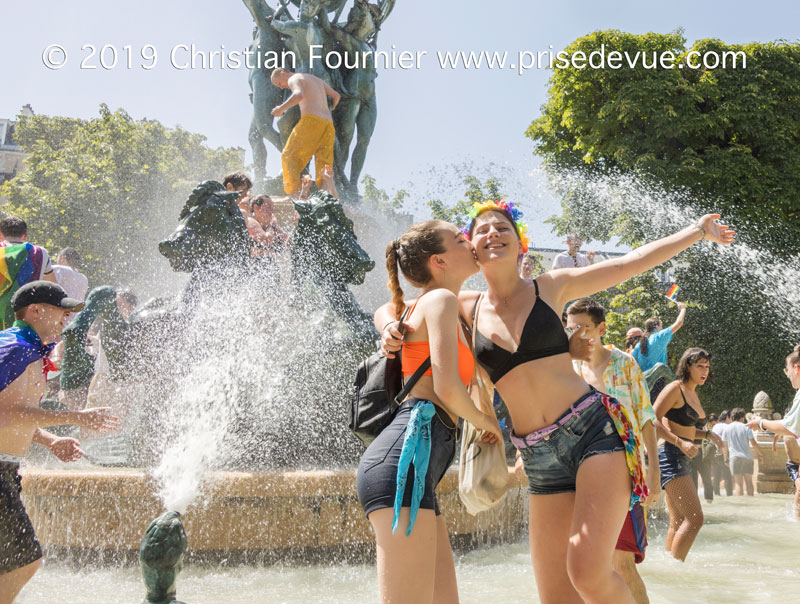 23 juin 2019 : La Patrouille de France survole la place de La Concorde transformée en immense parc des sports pour fêter les JO de Paris 2024.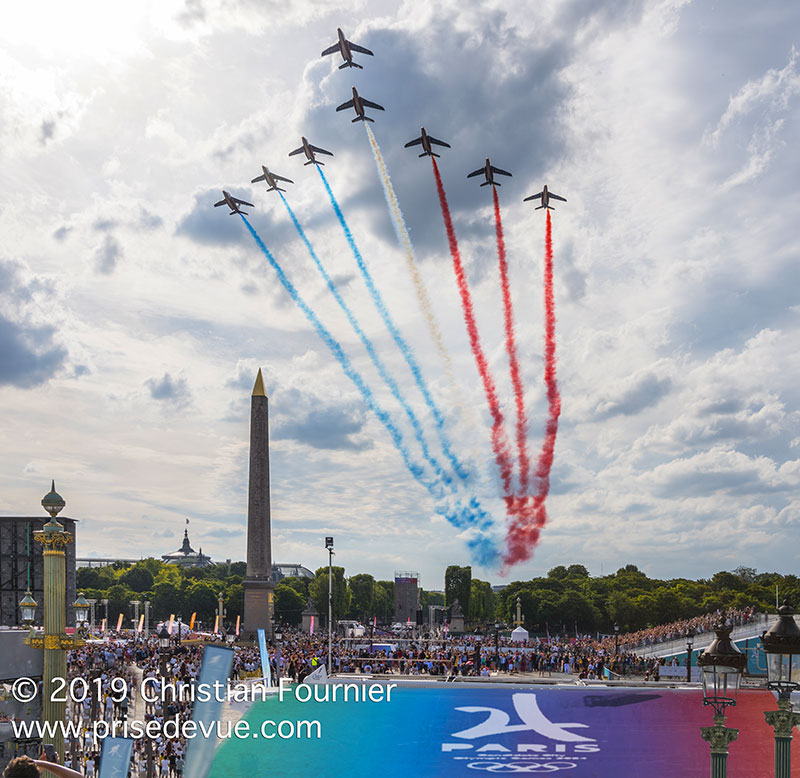 17-20 juin 2019 : Salon Paris Air show = SIAE = Salon International de l'Aviation et l'Espace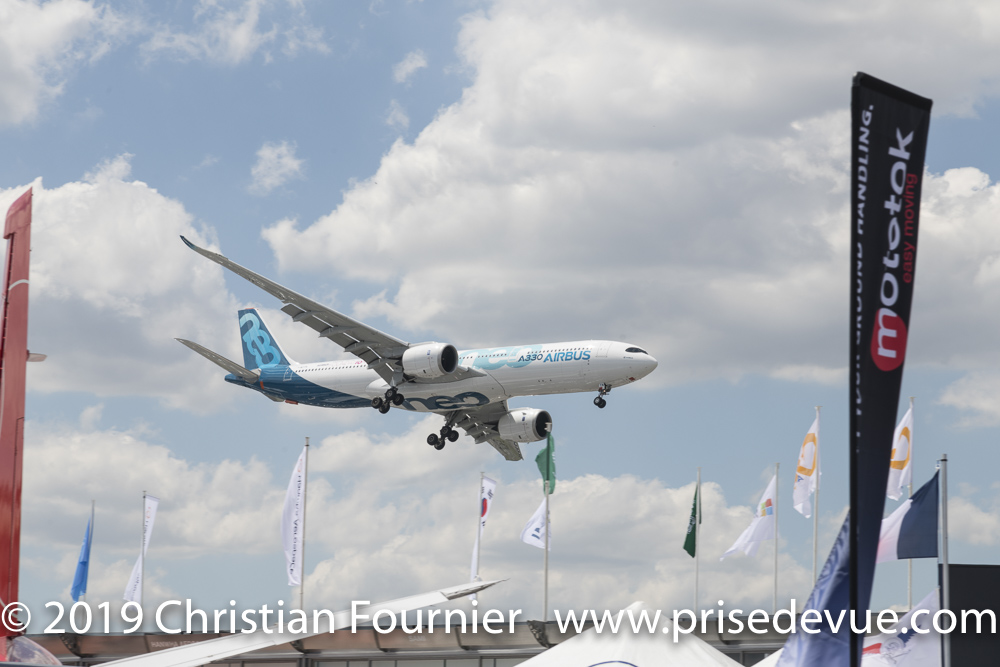 Le 6 juin 2019 : Le Dîner En Blanc Paris.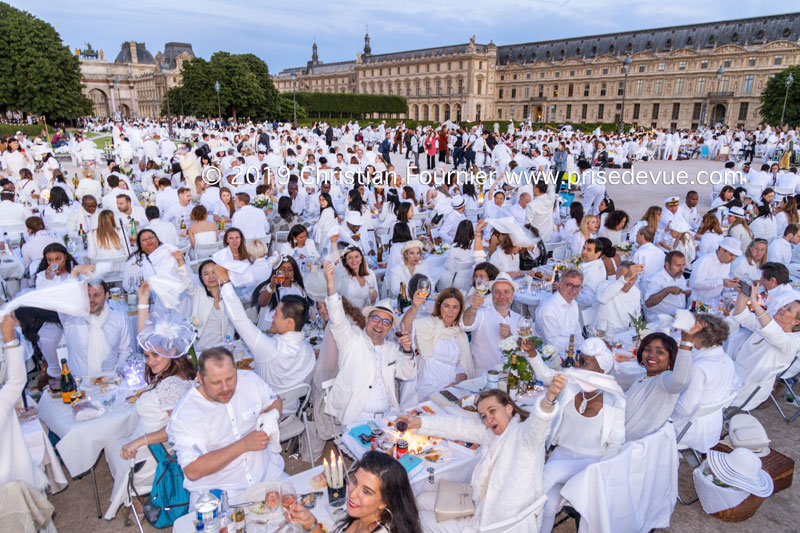 Le 1er juin 2019 : Soirée bal Far West 1880 à Cernay par le Temps des Dances avec Maryl and Clarck et Francis Arkwright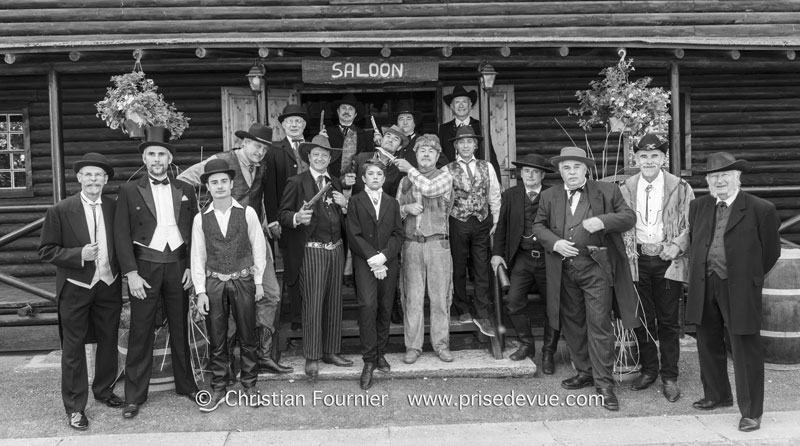 Les 130 ans de la Tour Eiffel le 16 mai 2019
Une tyrolienne est organisée par la marque Perrier et Roland-Garros du 29 mai au 2 juin 2019 dans le cadre d'une opération promotionnelle. Les gagnants du concours baptisé « Smash Perrier » et diffusé sur les réseaux sociaux ont l'insigne honneur de décoller du 2ème étage de la tour Eiffel à 115 mètres de hauteur, puis de parcourir plus de 800 mètres au-dessus du Champ de Mars accrochés à un harnais, à une vitesse qui avoisine 100 km/h. Puis arrivée stupéfiante à la vitesse d'une balle de tennis dans la "gueule d'un lion" (au sens propre) devant l'Ecole militaire.
C'est une expérience rarissime et unique, sur l'un des monuments les plus visités au monde.
Merci à Camille.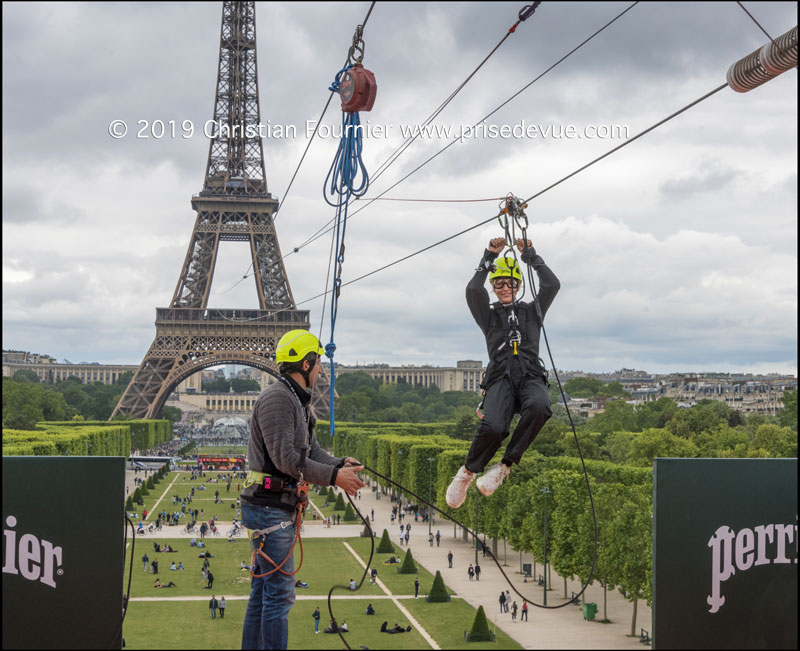 Kristina Moshenskaya 5 fois championne du monde de danse latine, le 25 mai 2019 à Paris. Stylisme Ekatarina Savich, Vladimir Katralov, l'ami de Ekatarina, coordinatrice Natasha Milady de Winter.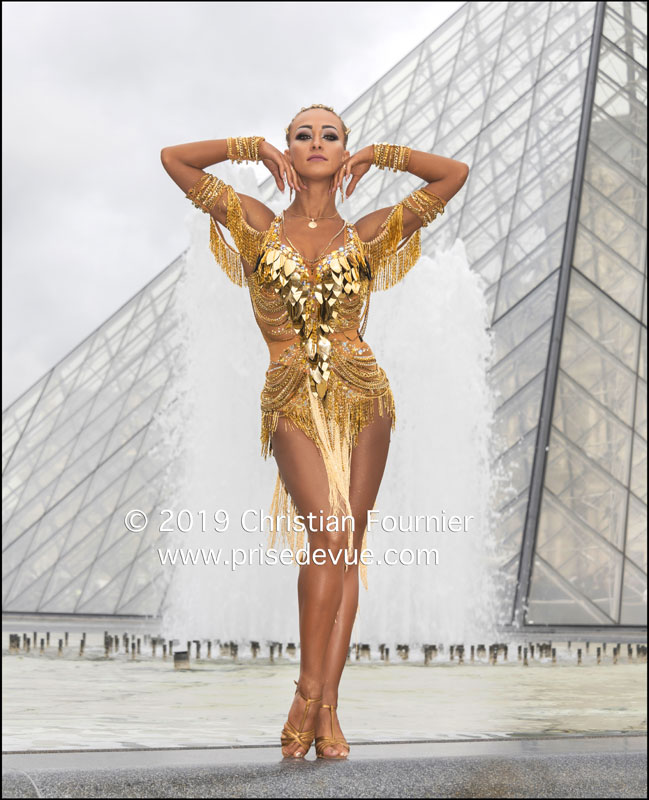 On May 15, 1889, the Eiffel Tower opened for the first time to the public. To celebrate this anniversary, a sound and light show has dressed the Eiffel Tower on May 16, 2019.
Tracing the history of the Tower, from its construction to the present day, the show stages unprecedented light effects: laser projections, strobe effects and DNA ...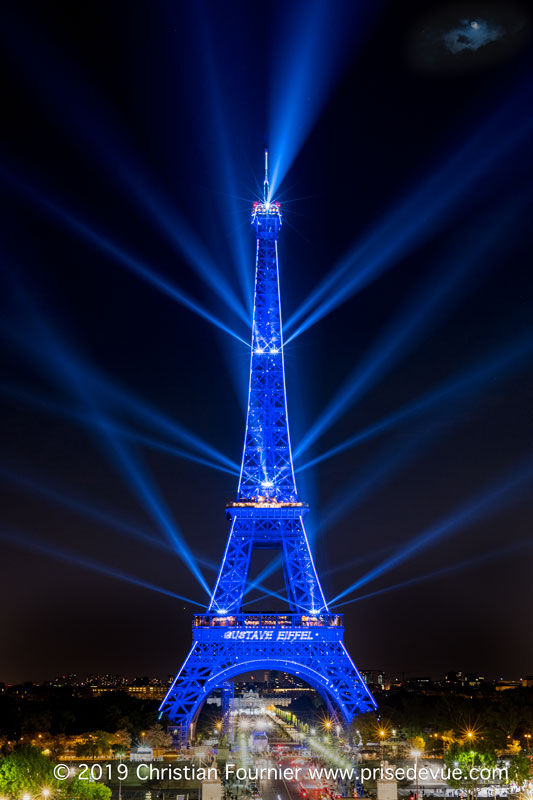 Mai 2019 : Ma mise en utilisation des quartiers de Paris interdits de circulation et de stationnement.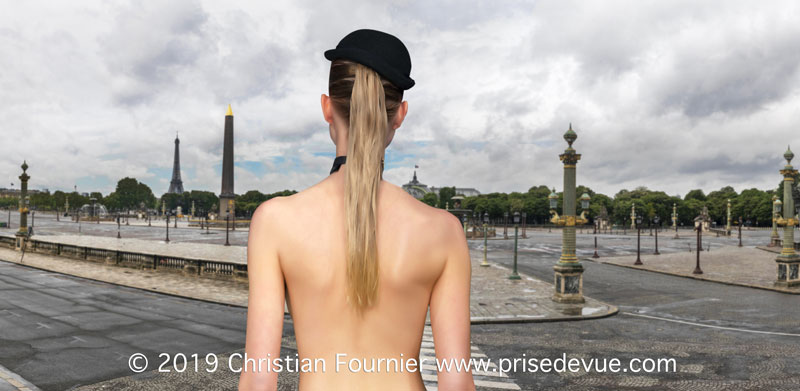 Place de la Concorde


Le 24 avril 2019 : Du haut de la Tour Montparnasse




J'ai fait un panoramique de 467 Mo, montrant de droite à gauche :
1- Le Square de Port Royal, là où j'habite.
2 - La géothermie de Paris, qui me chauffe.
3 - L'Hôpital Cochin.
4 - Monastère visitation.
5 - Le Boulevard de Port Royal.
6 - Le Boulevard du Montparnasse.
7 - La Maison des Adolescents, La Mason de Solenn.
8 - Le CROUS, Centre régional des œuvres universitaires et scolaires de Paris.
9 - L'Hôpital du Val-de-Grâce.
10 - La chapelle de l'Hôpital du Val-de-Grâce.
11 - La BNF : Bibliothèque nationale de France, site François-Mitterrand.
12 - Le Bois de Vincennes.
13 - La Foire du Trône, sur la Pelouse de Reuilly.
14 - Le Château du Bois de Vincennes.
15 - Le Jardin des Plantes, Muséum national d'Histoire naturelle.
16 - L'Institut Océanographique, La Maison des Océans.
17 - Campus Jussieu, Université Pierre et Marie Curie.
18 - L'ENA, Ecole Nationale d'Administration.
19 - L'Université Panthèon-Assas, Paris II.
20 - Faculté de pharmacie de Paris.
21 - Le Panthéon.
22 - L'observatoire St Jacques.
23 - La Sorbonne.
24 - Le Sénat.
25 - Le cimetière du Père-Lachaise.
26 - Le Jardin du Luxembourg.
27 - Notre Dame, après le feu du 15 avril 2019.
28 - Église St Séverin.
29 - Tour hertzienne TDF Romainville
30 - Église Saint Paul Saint-Louis
31 - Bibliothèque Sainte-Geneviève
32 - Lycée Henri IV.                  
33 - Église Saint-Jacques-du-Haut-Pas.
34 - Le Jardin des Grands Explorateurs.
35 - La colonne Vendôme.
36 - Maternité Port royal.
37 - Centre commercial Bercy 2
38 - La gare d'Austerlitz
39 - La Grande Mosquée de Paris





14 avril 2019 : Au Parc de Sceaux, l'éclosion des fleurs des cerisiers japonais "Sakura"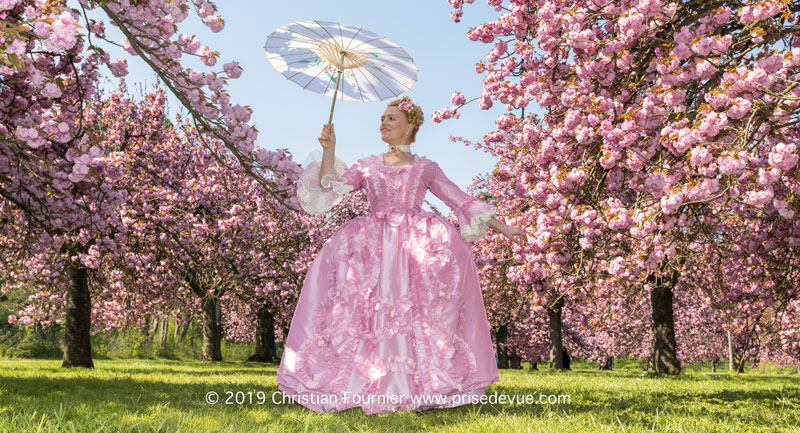 Natasha de Winter


L'Oréal La French Art of Hair Coloring 25-26 mars 2019
STYLE & COLOR TROPHY FINAL + SHOW  SALLE PLEYEL
MASTER CLASSES PALAIS DE TOKYO
WITH LIVE MUSIC PERFORMANCES & HAPPENINGS
JULIETTE ARMANET & HOLLYSIZ
KIDDY SMILE & THE VOGUING FAMILY
DJ SET WITH OFENBACH





Le 03 mars 2019 : Le Parc des félins.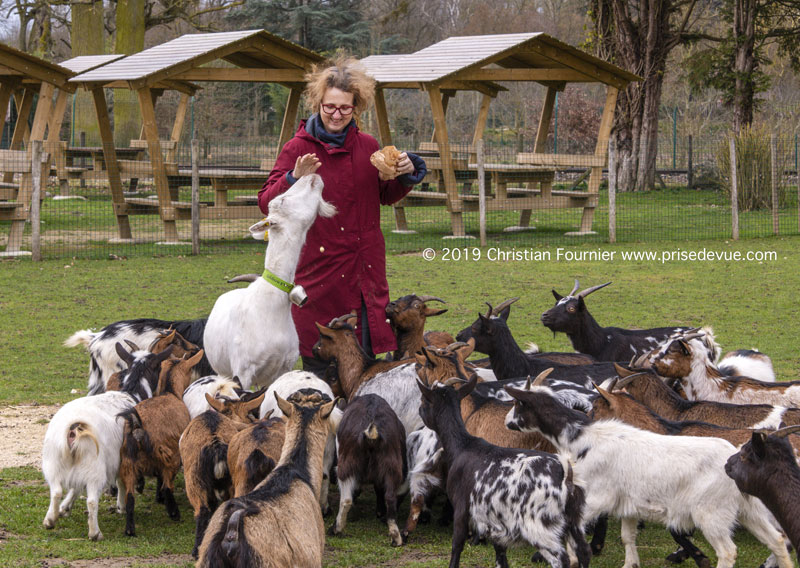 Le 1er mars 2019 : Le Salon International de l'Agriculture à Paris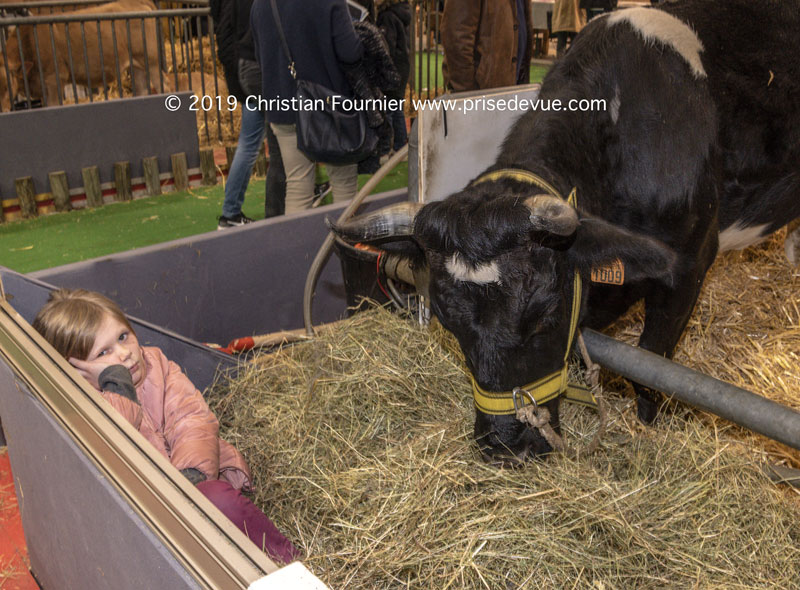 Le 16 octobre 2018 : Le Cube, par SCOTT OSTER, ARCHITECTE ET SKATEBOARDER au Bon Marché.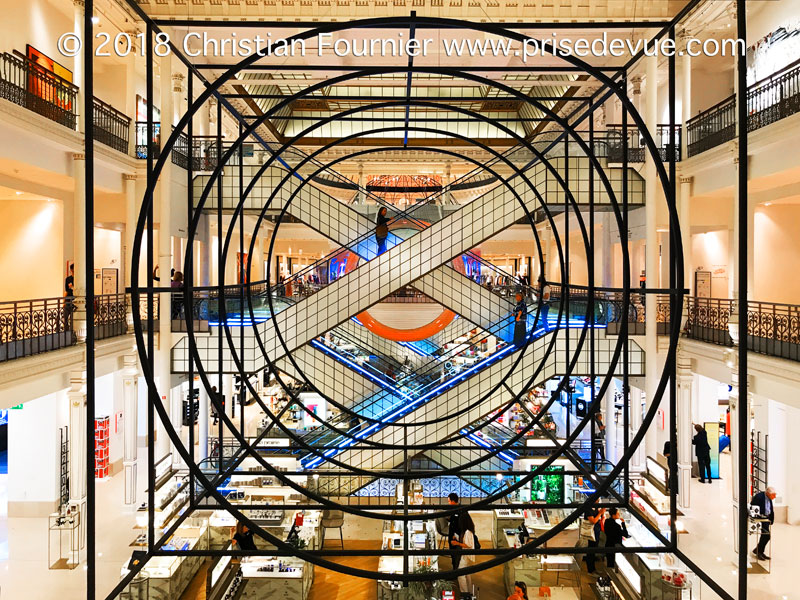 Le 26 sept 2018 : La brasserie art déco de Montparnasse, La Coupole, rachetée l'an dernier par le groupe Bertrand, remonte la pente en misant sur le « revival » du mythe et de son dancing.
Son immense salle art déco, son sol à mosaïques de faïence inscrit à l'Inventaire des monuments historiques, ses pilastres et ses colonnes décorés par les peintres du Montparnasse bohême, ses tables où planent encore les souvenirs de Joséphine Baker, de Cocteau, Hemingway, Marlene Dietrich ou plus tard de Gainsbourg ou de François Mitterrand… à elle seule, la brasserie La Coupole (XIVe) est un livre d'histoire dont les plus belles pages remontent aux Années folles, lorsque son bar américain était le repaire d'artistes, écrivains et poètes peintres et reines du music-hall. Quatre-vingt-dix ans après ces années folles et fastes, la brasserie relève un défi : retrouver cet esprit et ce lustre, s'offrir « un grand revival », comme l'explique Lilian Combourieu, le directeur des brasseries parisiennes du groupe Bertrand, propriétaire de la Coupole depuis janvier dernier.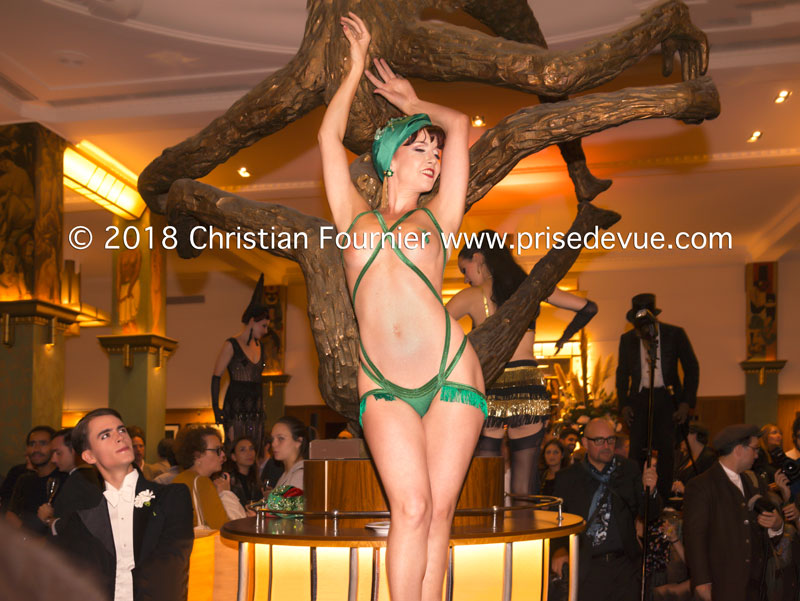 Le 21, 22 et 23 sept 2018 :

Le concours mondial de chant i-Sing, avec comme marraine et présidente du Jury international, Diane Tell : plus de 40 pays et 120 candidats sur scène !

Parmi les membres du jury, nous sommes heureux d'avoir notamment Ysabelle Arfi - Pianiste (pianiste organiste et arrangeur, diplômée du CNP, en parallèle d'une carrière classique, elle accompagne de nombreux artistes dont Vincent Niclo, Serge Lama ou Calogero).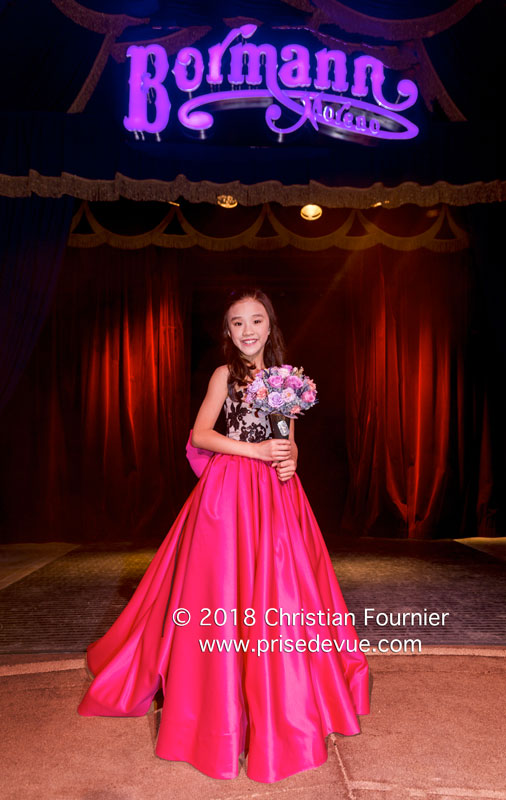 Le 27 juillet 2018 : Dans le Loiret, ils peignent les nuages.


Le 15 juillet 2018 : Célébration de la victoire de La Coupe du monde de football de 2018 aux Champs Elysées.

Je suis rentré couvert de "bleus" et mon téléphone portable volé. J'ai dû partir quand des canettes de bière en verre ont été lancées dans la foule. Il y a eu beaucoup de violence, d'agressions sexuelles et de destructions en tout genre. Dommage qu'en France, les gens ne sachent pas monter leur joie sans détruire.

La Coupe du monde de football de 2018 est la 21e édition de la Coupe du monde de football, compétition organisée par la FIFA et qui réunit les trente-deux sélections nationales masculines issues de la phase qualificative. Elle se déroule en Russie du 14 juin au 15 juillet 2018.

Le tournoi débouche sur une finale inédite entre la France, qui atteint ce stade de la compétition pour la 3e fois de son histoire après 1998 et 2006, et la Croatie, qui dispute là la première finale de son histoire. Cette finale, très intense, voit la victoire des Bleus qui s'imposent 4 buts à 2 sur l'équipe au damier, décrochant ainsi leur deuxième étoile, vingt ans après leur premier sacre en 1998. Quant à la « petite finale » pour la troisième place, elle est remportée par la Belgique, qui bat l'Angleterre 2-0. Les Diables Rouges montent sur le podium pour la première fois de leur histoire. Luka Modrić reçoit le trophée de meilleur joueur de la compétition, Kylian Mbappé celui de meilleur jeune, Thibaut Courtois celui du meilleur gardien, alors que Harry Kane en est le meilleur buteur avec six réalisations.



Le 07 juillet 2018 : Artistes & Robots au Grand Palais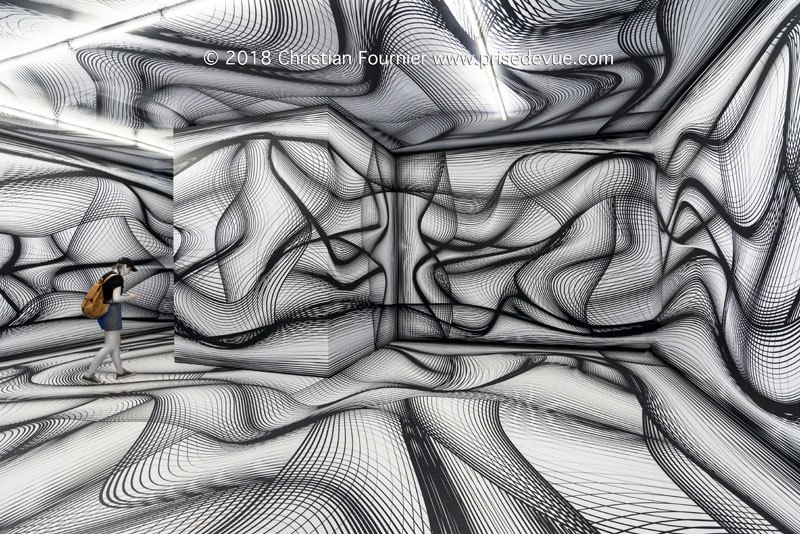 Les illusions d'optique du plasticien autrichien Peter Kogler, 45 ans, reconfigurent les espaces traversés. Une série d'entrelacs créés par ordinateur et reproduits sous forme de papiers peints sont appliqués … du sol au plafond. Ces motifs psychédéliques semblent onduler, déformant la topographie des pièces, brouillant les repères visuels des visiteurs alors happés par le graphisme.


Le diner en blanc à Paris 2018.
Ce dimanche 3 juin 2018 se tenait le 30ème anniversaire du Dîner en Blanc de Paris, un nombre d'invités record s'est réuni à l'Esplanade des Invalides pour savourer un dîner en bonne compagnie et trinquer aux 30 ans d'un concept qui a conquis la planète.

27 Mai 2018 : Frédérique Gorsky et Christian Fournier sur la rivière Eure près d'Anet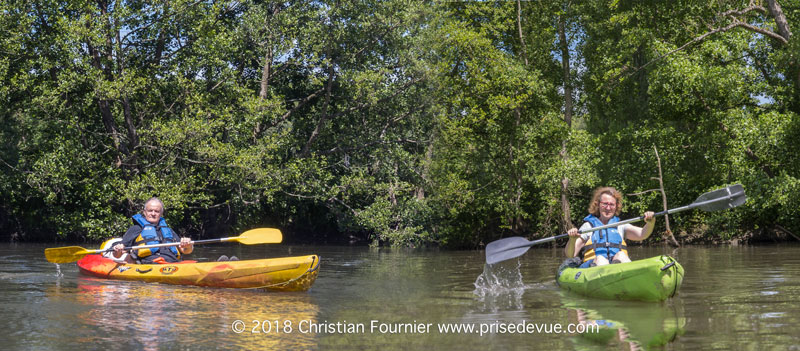 Frédérique et les coquelicots près de Verneuil sur Avre le 27 mai 2018


Fireworks at Sully-sur-Loire on 19th May 2018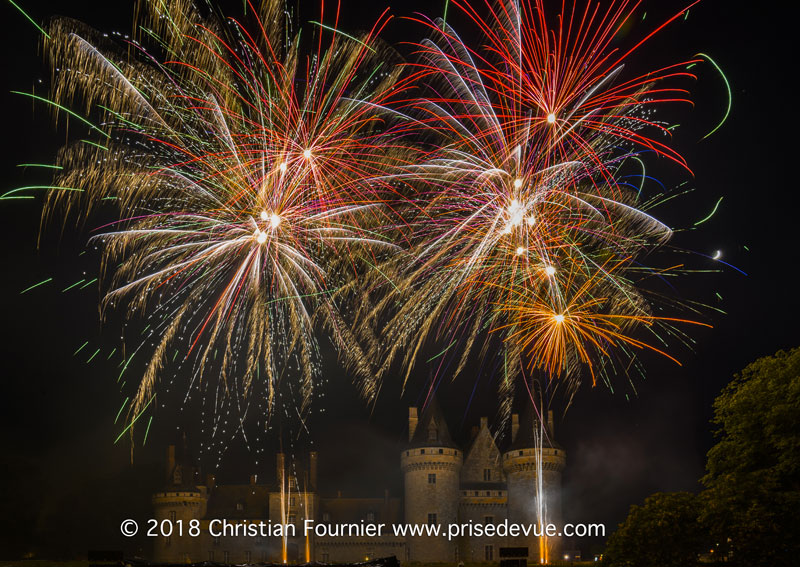 19 mai 2018 : La Fête Aérienne 2018 « le Temps Des Hélices » à La Ferté Allais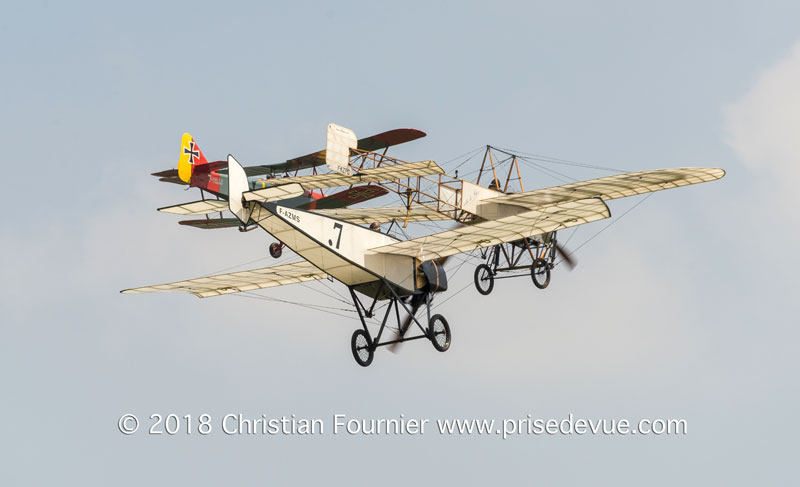 Photo non retouchée, mais perspective délirante dûe aux lois de la physique!
Les pionners
– Morane type H (F-AZMS)
– Blériot XI² (F-AZPG)
– Déperdussin T (F-PDEP)
09 Mai 2018 : Char à voile sur la côte d'Opale avec Frédérique Gorsky

08 Mai 2018 : Commémorations du 8 mai 1945 au Château du Taillis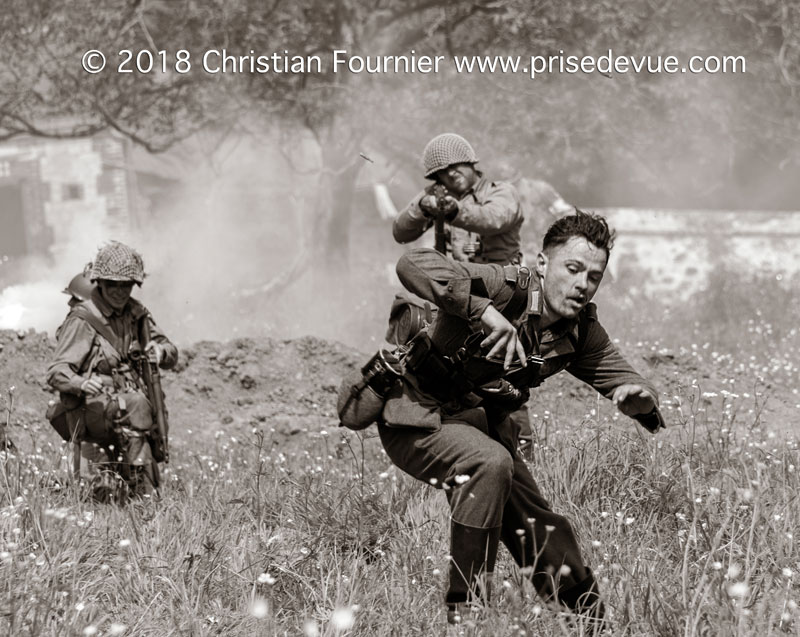 Frédérique, Marina, Alexandra, Vincent, Louise, Marie Gall et les autres.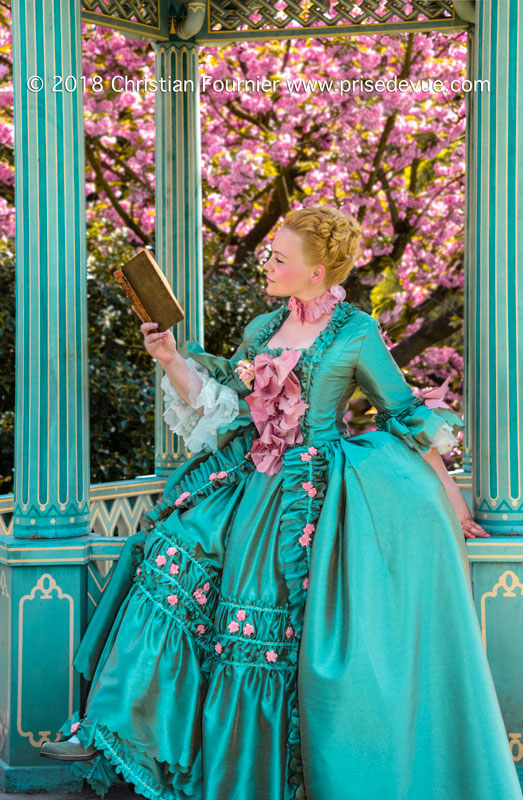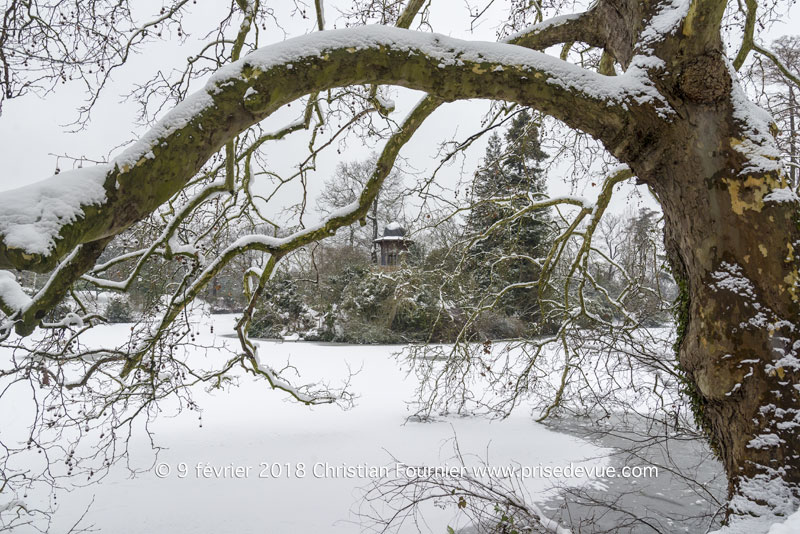 0
8 février 2018 au Bois de Boulogne.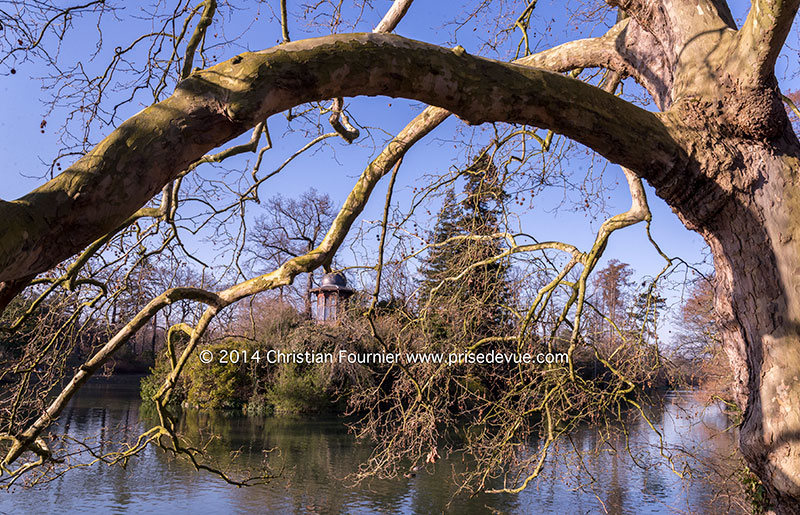 08 mars 2014 au Bois de Boulogne.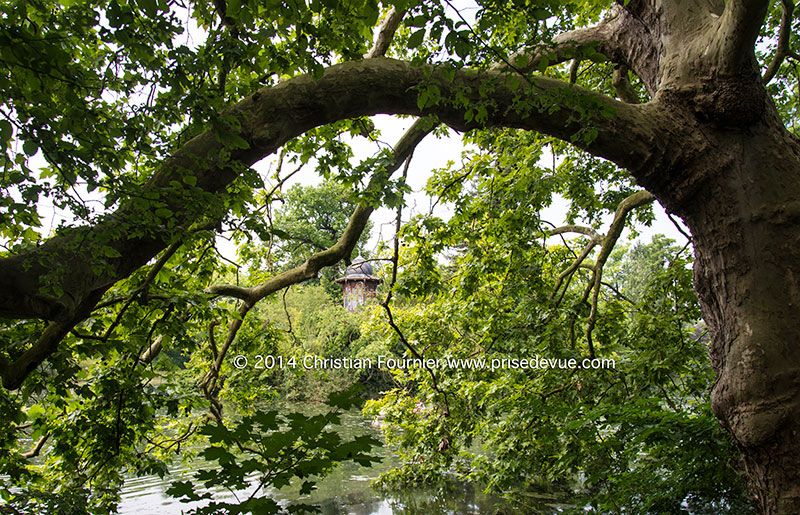 19 juillet 2014 au Bois de Boulogne.

09 Nov 2014
a
u Bois de Boulogne.
28 janvier 2018 : Expo photo "Here We Are" de Burberry.


L'exposition « Here We Are » de Burberry s' installe à Paris, dans les anciens locaux de Libération. ... Avec cette exposition, Burberry montre que la mode et l'art forment, une nouvelle fois, une parfaite alliance pour exposer une vision sur le monde, l'individu et la société. L'expositon rassemble les oeuvres de 30 photographes explorant le British way of life. Les trois derniers étages des anciens locaux de Libération servent d'écrin brut pour l'exposition regroupant 90 oeuvres de photographes dont Martin Parr, Brian Griffin et Shirley Baker.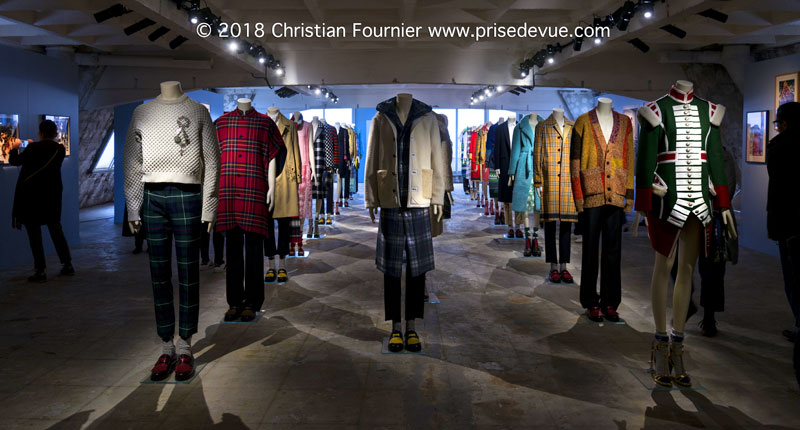 10 décembre 2017 : La pluie à Paris.


2 décembre 2017 : Aux Galeries Lafayette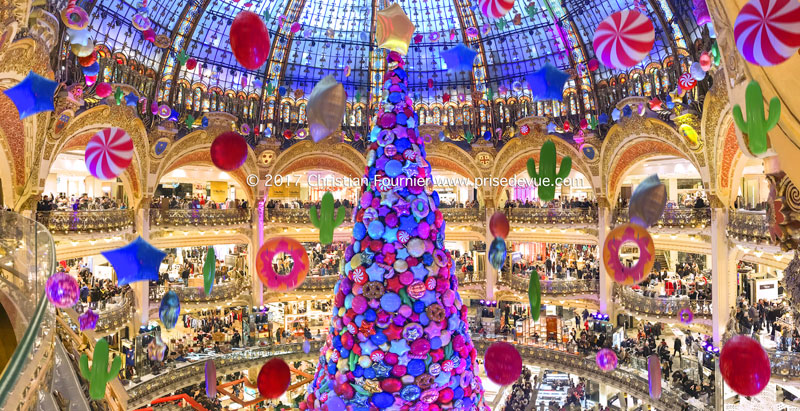 8 novembre 2017 : Son et lumière sur le façade de Notre Dame de Paris.


14 Octobre 2017 : Au Château de Rambouillet : Une Journée au XVIIIe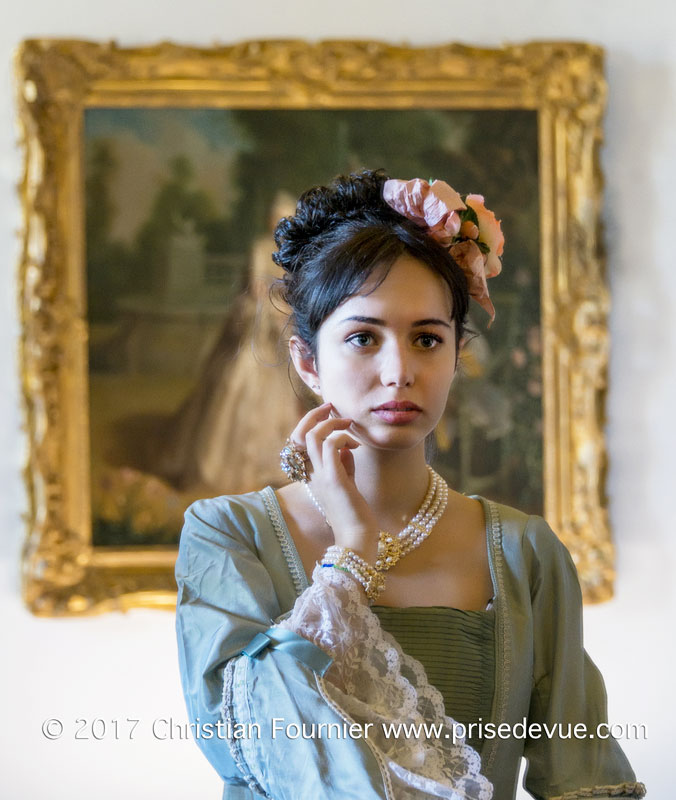 14 Octobre 2017 : Espace animalier de Rambouillet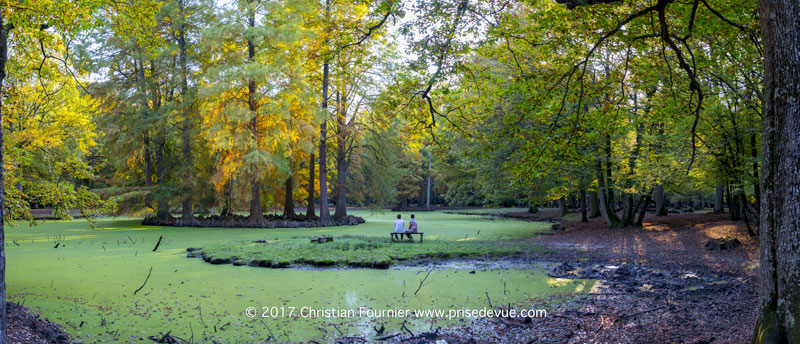 07 Octobre 2017 : À l'occasion de la Nuit Blanche 2017, le chorégraphe et danseur Olivier Dubois invite 300 danseurs et 150 musiciens amateurs à s'emparer de la Canopée des Halles, pour un geste collectif et monumental.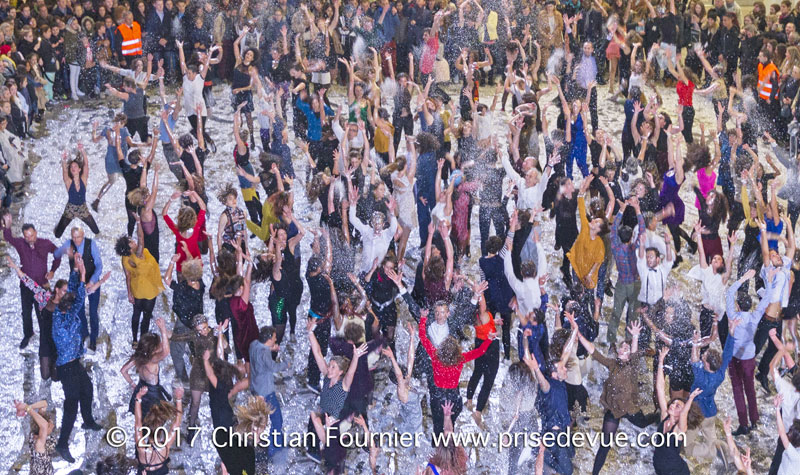 24 Septembre 2017 : Orléans en fête.

24 Septembre 2017 : Natasha lors du festival de Loire.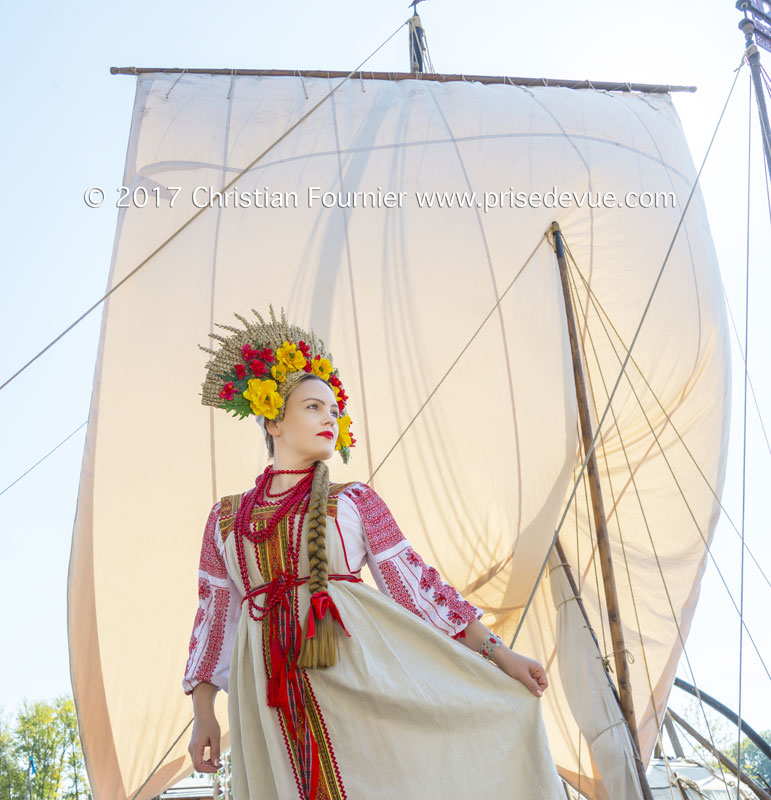 23 Septembre 2017 : Hommage à Daguerre, l'inventeur de la photographie, à Cormeilles en Paris, sa ville natale. Merci à Christine Noval Gutierrez, Monique Faget et Thuy Perchez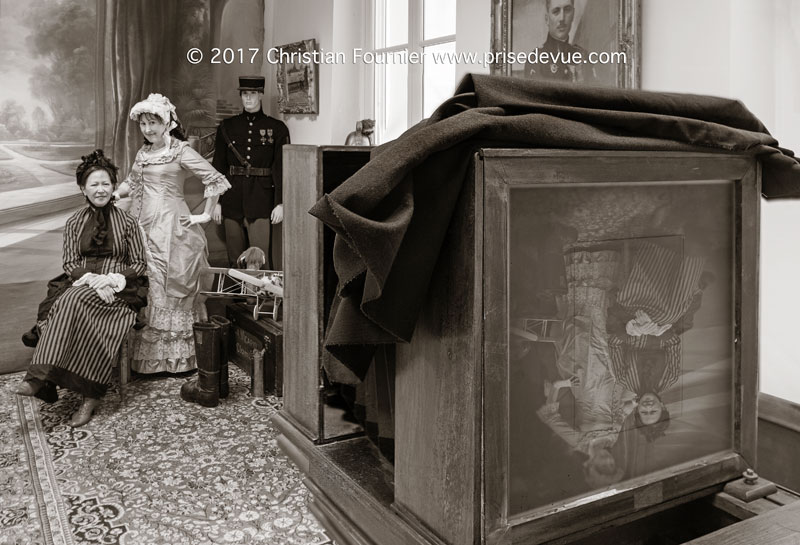 Info technique : Quand on utilise une chambre photographique, l'image sur le verre dépoli est très sombre. On est donc obligé d'ouvrir le diaphragme au maximum pour y voir quelque chose, donc la profondeur de champ est très faible. Si les deux personnes ne sont pas sur le même plan, l'une est floue. Mais juste avant de prendre la photo, on ferme le diaphragme à une taille plus réduite, donc plus de profondeur de champs, et les deux filles seront nettes.

21-22 Août 2017 : Monica et Andrew à Paris.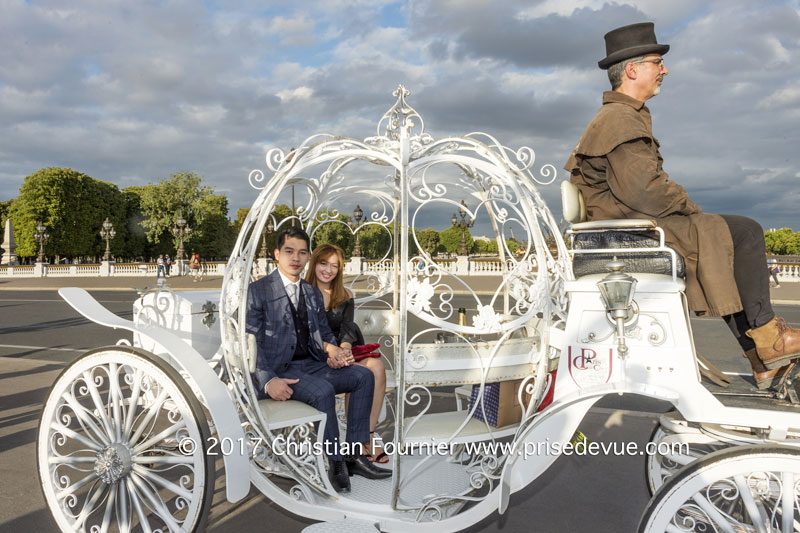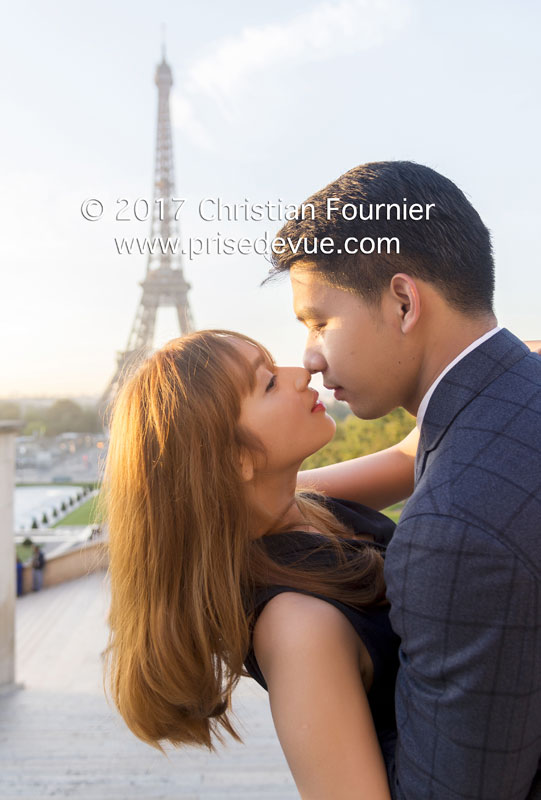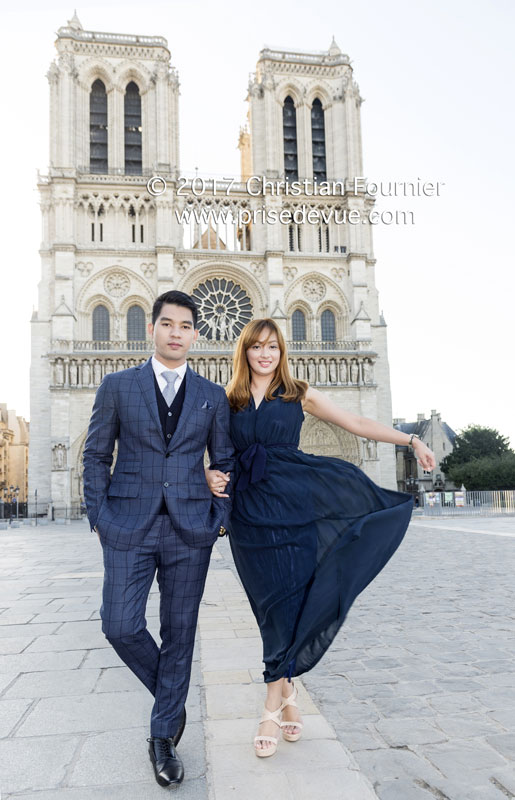 3 Août 2017 : TOYOYUKI et SHIORI à Paris.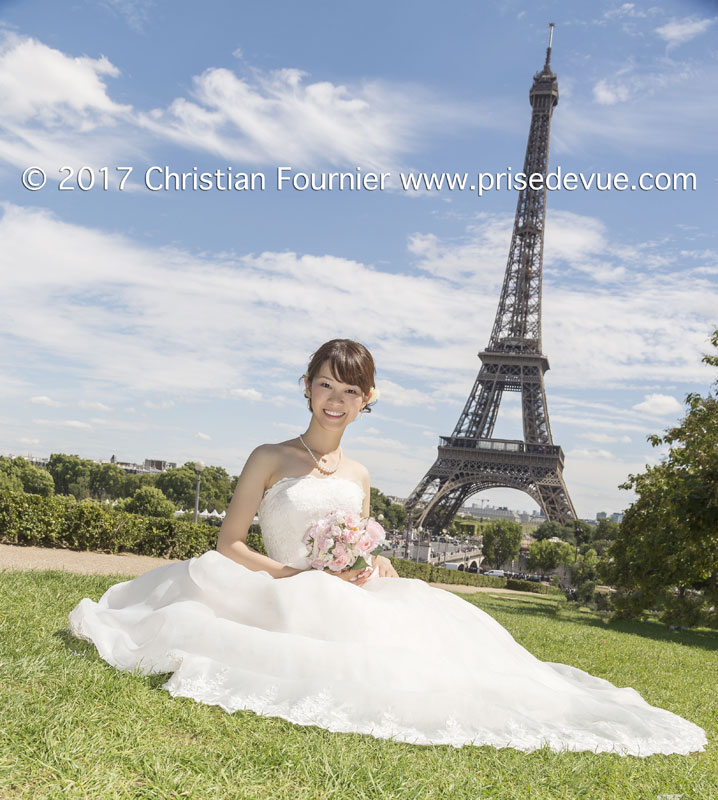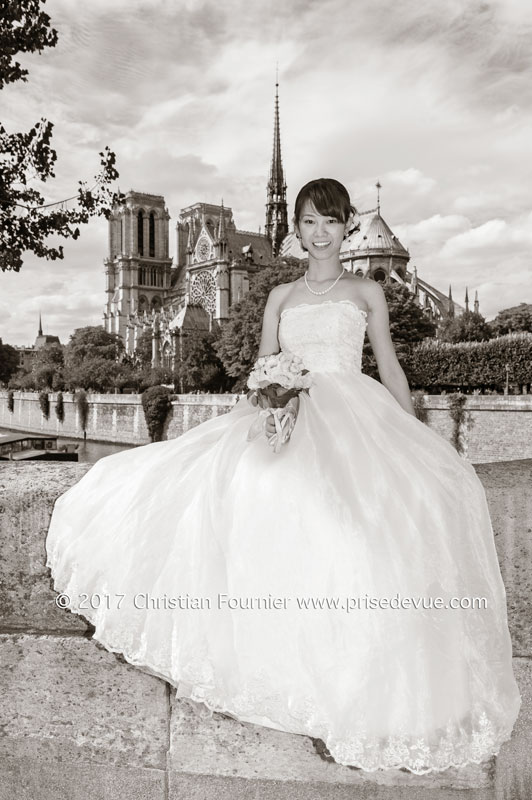 16 juillet 2017 : Reconstitution historique à Samara : Rendons à Cesar les splendeurs de Rome.
L'oppidum "Le Camp César" est un site historique situé sur les hauteurs de Samara. À l'époque romaine il pouvait accueillir plusieurs milliers d'hommes avec leurs bagages et troupeaux. Il y a 2 000 ans, un camp tactique s'est construit. Samara et des troupes venues de toute l'Europe restituent ce camp de campagne.

July 15, 2017 : The restaurant "Au vieux Paris"'s terrace in the sun.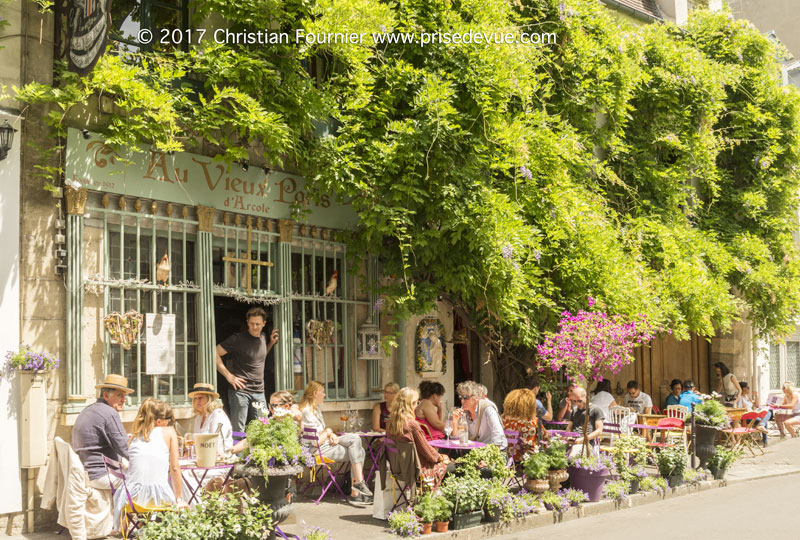 July 15, 2017 : Paris Plage 2017, artificial beach for those stuck in Paris over the summer holidays, without sand at the Hôtel de Ville.

July 14, 2017 : Fireworks seen from the balcony.

Thanks to Olivier de Peyronnet (for his balcony and his hospitality), Frédérique Gosky, Yves de L, Jean de Bony and Eryk Schmid.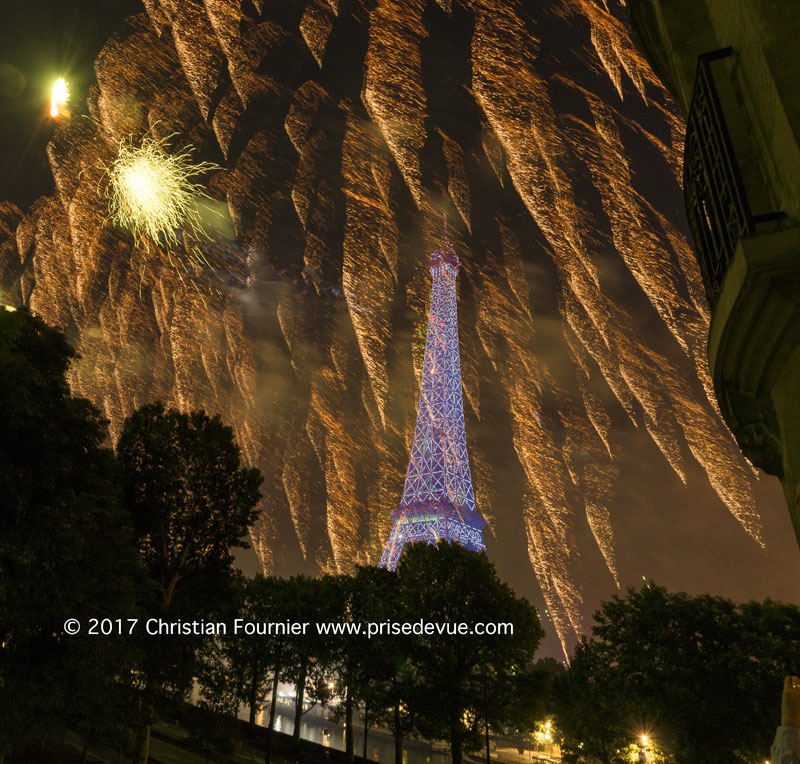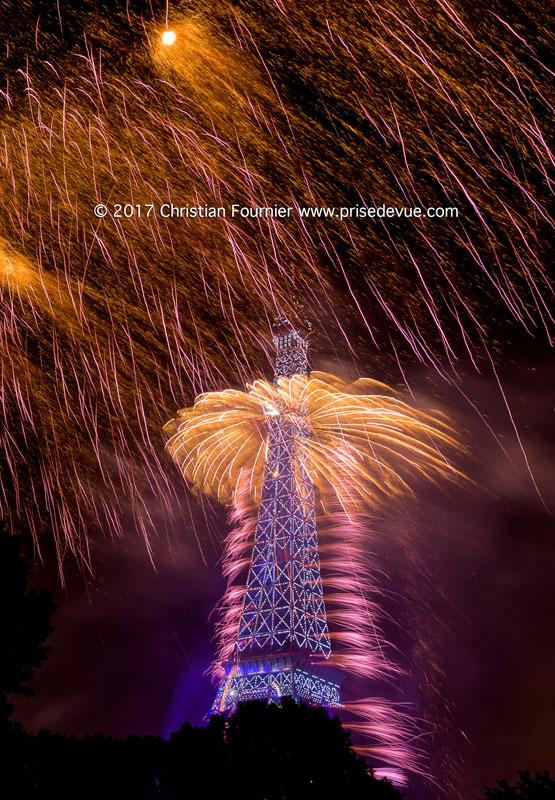 September 27, 2015 : The Journée Sans Voitures, or Carless Day, in Paris. The Champs Elysées are ours for the taking! No, not careless, carless! We owned the Champs Elysées.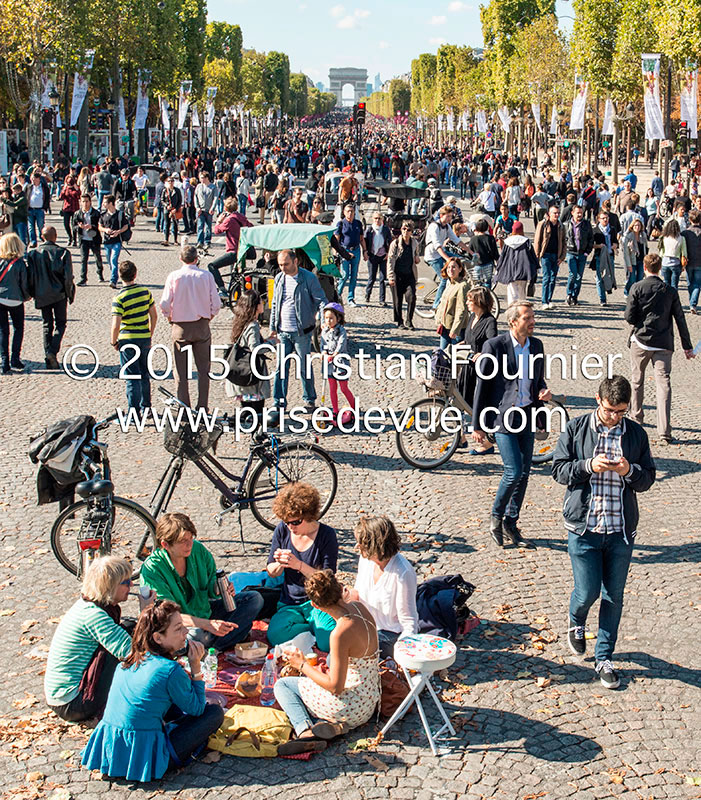 July 14, 2017 : Parade down the Champs Elysées Avenue.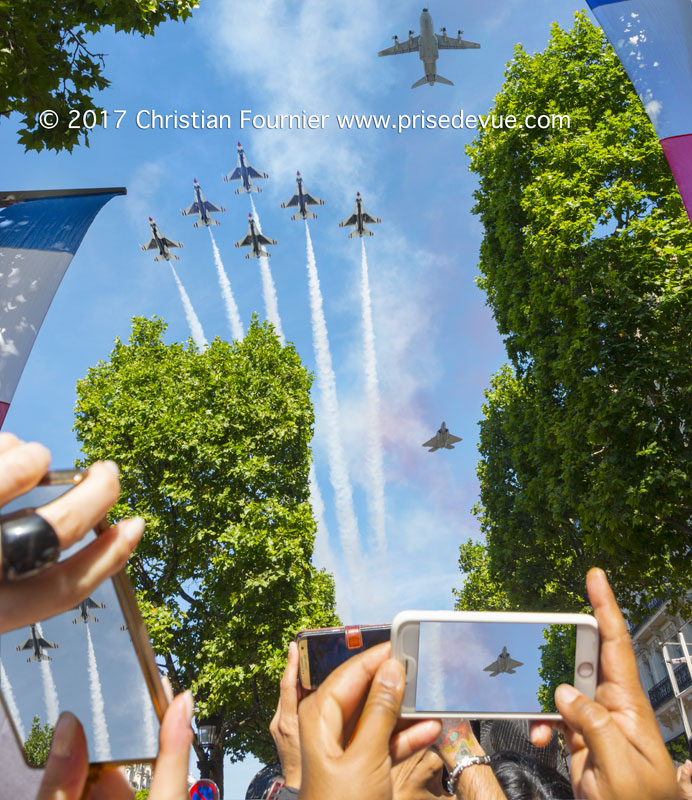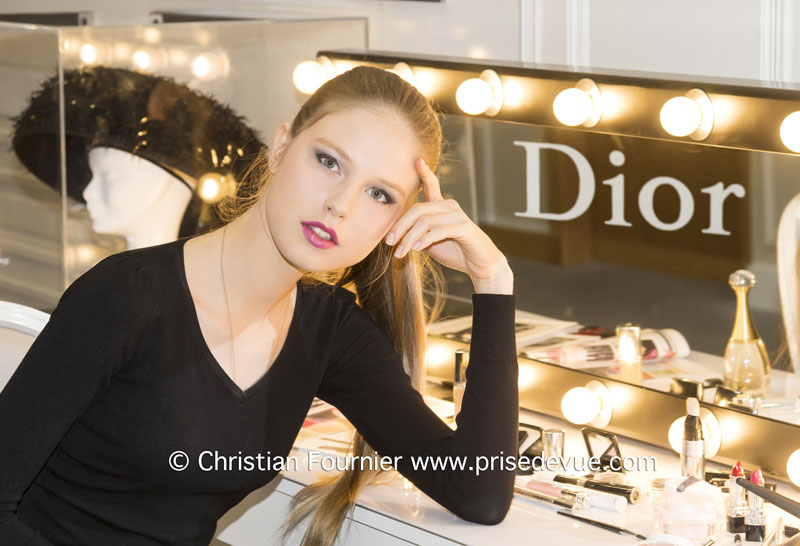 La maison Dior
Fabulous shows, here : From September 13 to 16, 2015: L'Oréal LBF 2015 in Cannes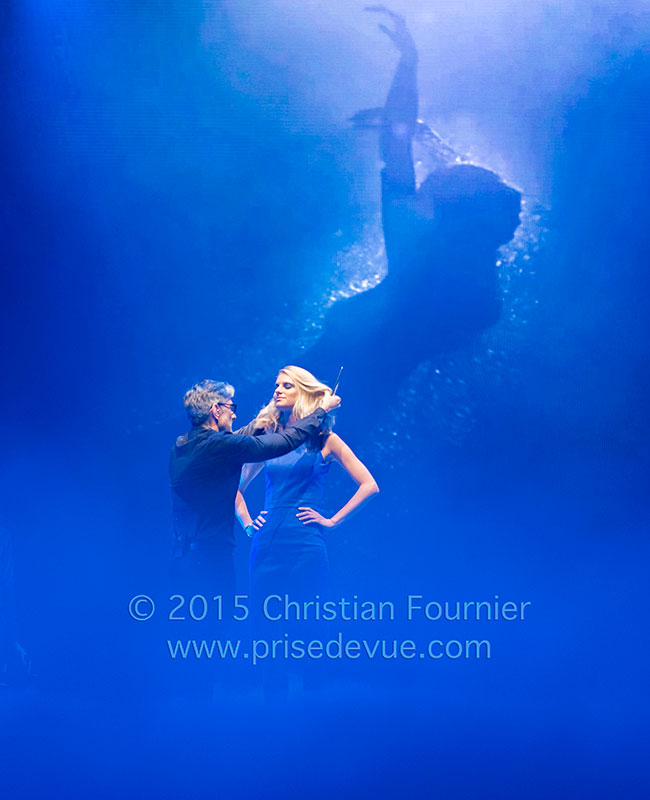 July 1, 2017 : REHAB2, street and house art at the Maison des Arts et Métiers by the ENSAM students at the Cité Universitaire de Paris, with Frédérique Gorsky

.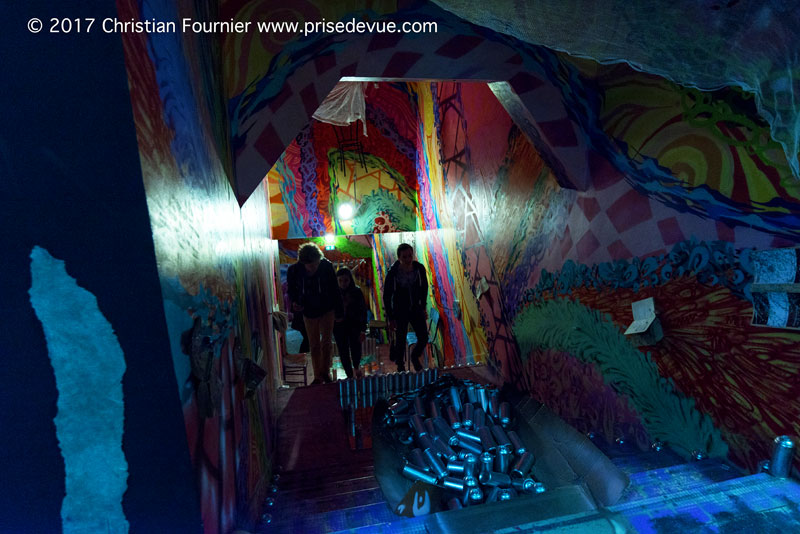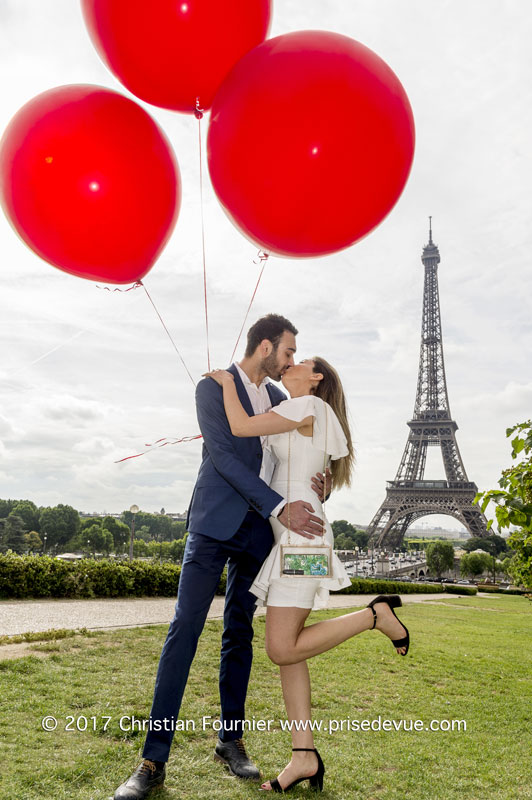 Tourists and the Tour Eiffel.
Fireworks over the Grand Canal de Versailles.
Historical reconstitution of the 1905 Entente Cordiale at the Château de Breteuil, with André et Aurore.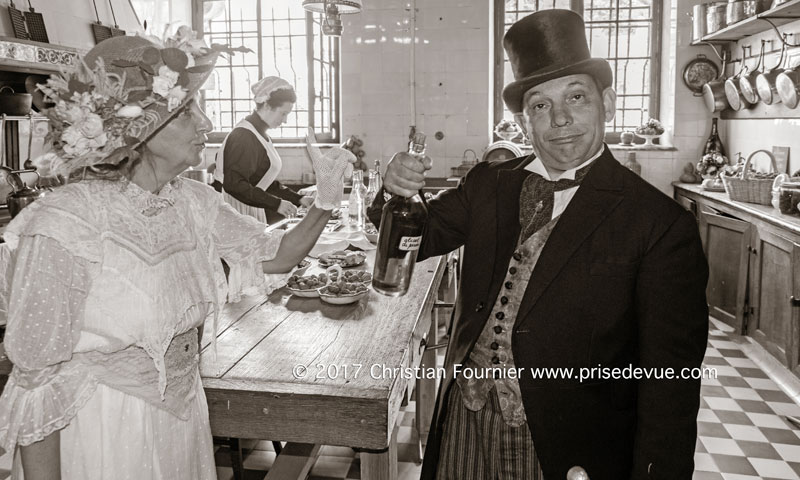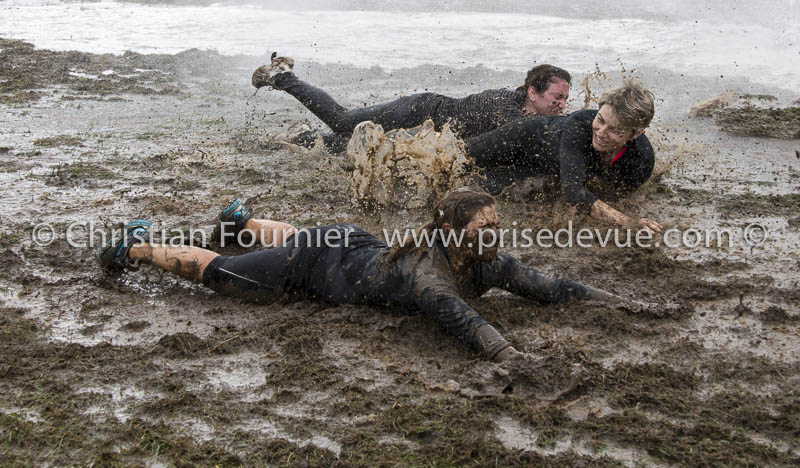 "Mud Day"
Adriana Karembeu
June 24, 2017 : Paris Olympics.
Only a few weeks away from the assignment of the 2024 Olympic and Paralympic games by the International Olympic Committee (IOC), Paris is more mobilized than ever to support its candidacy for host.
In this aim, the Ville de Paris organized an initiative with the Comité national olympique sportif français (CNOSF) and Paris 2024, to transform Paris' heart into an ephemeral Olympic Park on June 23 and 24, 2017, dedicated to the celebration of sport and olympism.


BMX in front of the Grand Palais.
Sheep in the Tuileries gardens.
May 30, 2016 : Fêtes Galantes (Galant Parties) in the Galerie des Glaces in the Château de Versailles.
Thank you to Natasha Milady De Winter and to Marina Davin.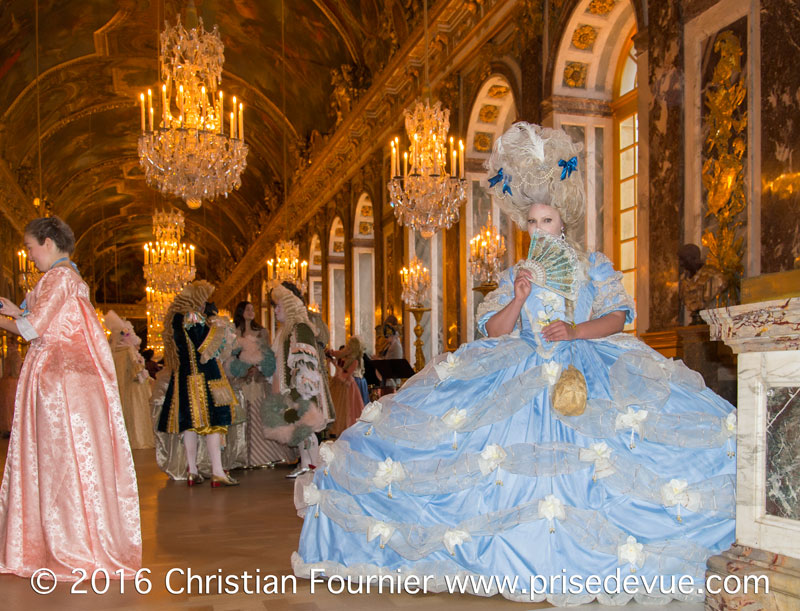 June 24, 2017 : Paris LGBT Pride Parade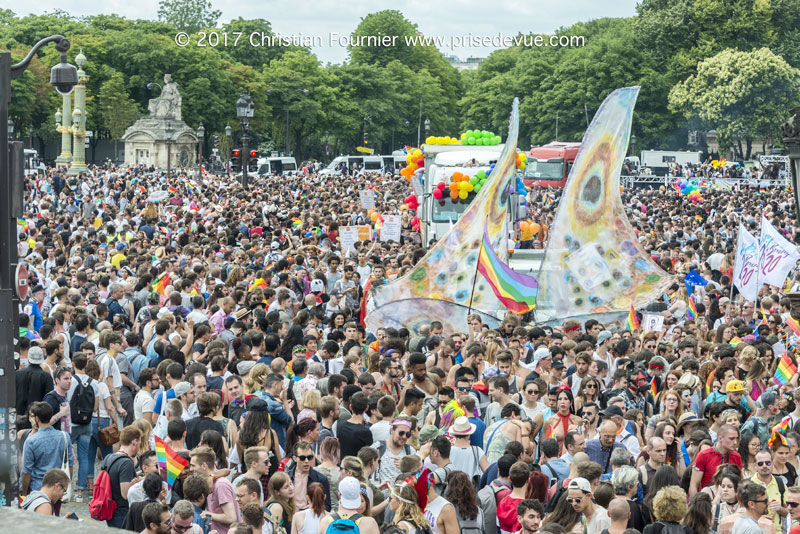 More than half a million people at the Place de La Concorde.
See a summary of my reportages on LGBT GayPride from 2003 to 2017

Firebreathers
Friendly chefs.
L'opéra Garnier, Thank you to Milady de Winter.
A nutty couple : Frédérique et Christian
Le Prix de Diane Longines in Chantilly.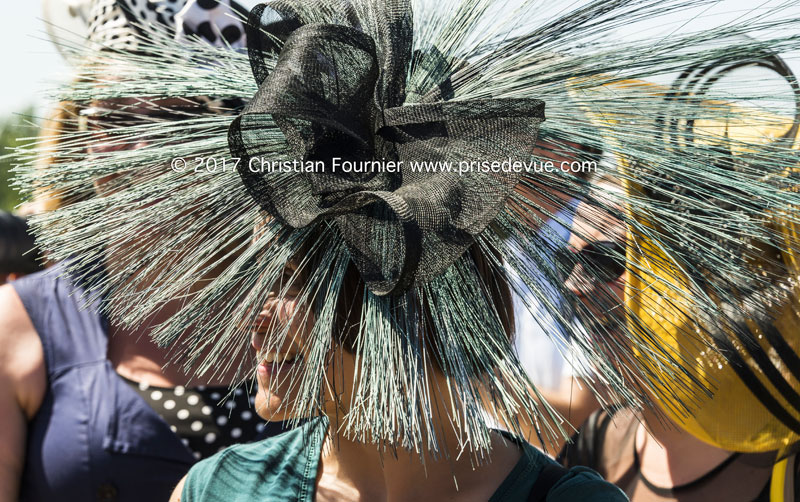 International conferences

Romantic couples.
June 10, 2017 : Historical reconstitution : The crazy day of the Comte d'Artois 1784 at the Château de Maisons-Lafitte.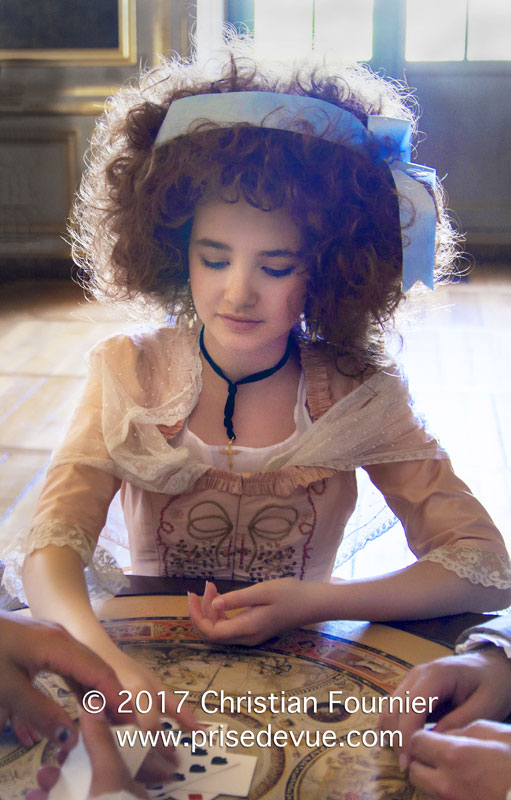 July 22, 2015 : The "Géode" in the Parc de la Villette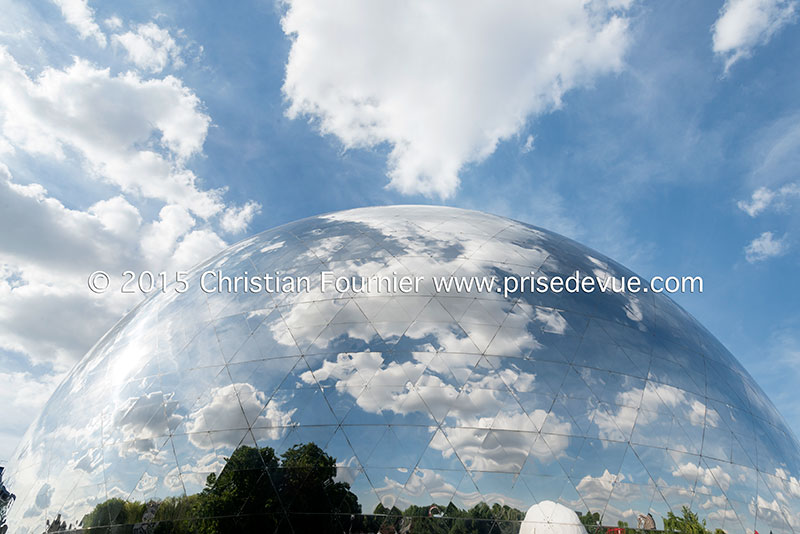 Passion-inspiring museums

Protests every week
July 21, 2015 : La Défense, a panoramic photo weighing in at 14585 × 6616 pixels = 278 Mb

Dior Make-up contests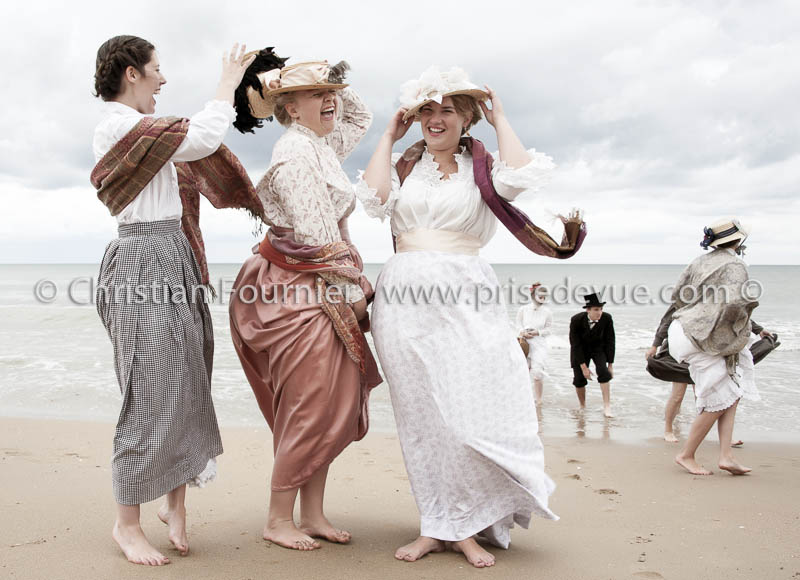 1900's "Belle Époque" dress-up days in Cabourg

***********************************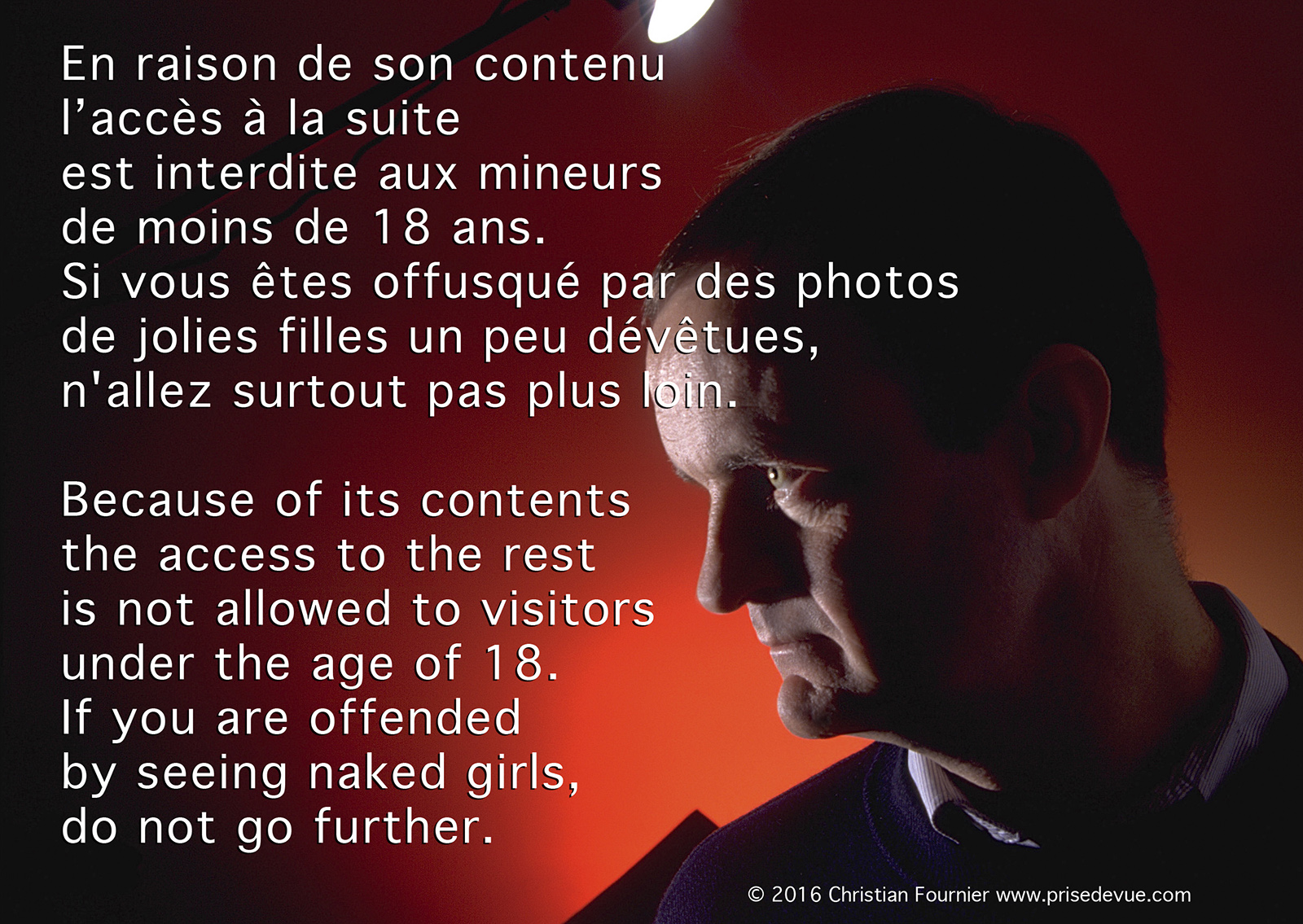 ***********************************
Gay Pride every year
Swans on the Seine
May 29, 2017 : A very privileged visit of the Sorbonne thanks to the Société Astronomique de France. The observatory is the green dome above the square tower. I took this photo from the top of the Panthéon, a few months ago. The Sorbonne is on the left.

The "Vélib" bikeshare system

The Invalides during a show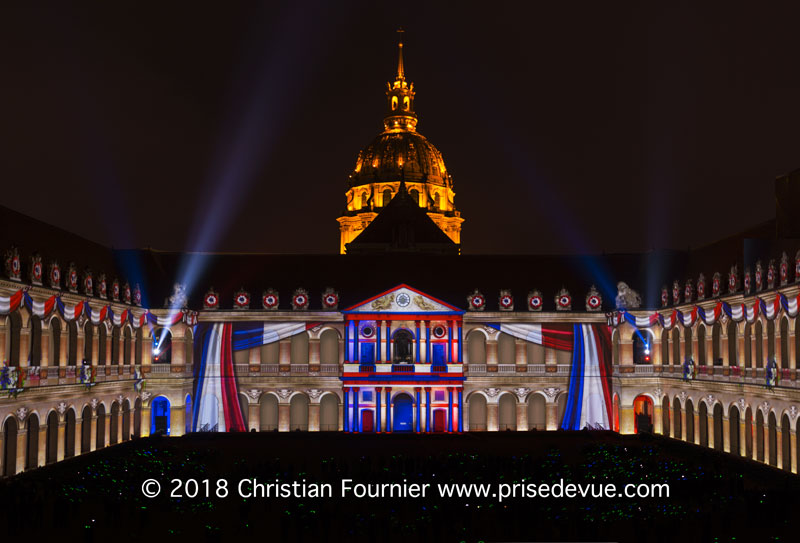 The salon de l'agriculture, every year.
Tigne Lake in the Alpes
Wonderful Weddings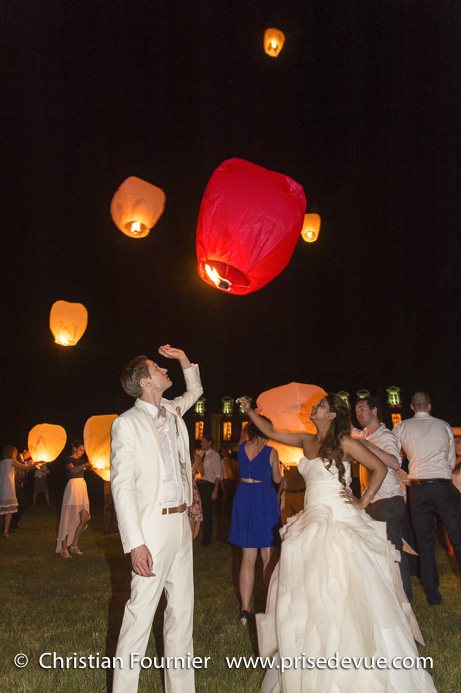 May 21, 2017 : The "Historical Hours" of Sully sur Loire.
Presentation of Lingerie through the ages.
The Rambouillet forest.

August 28, 2016 : Ganesh Festival in Paris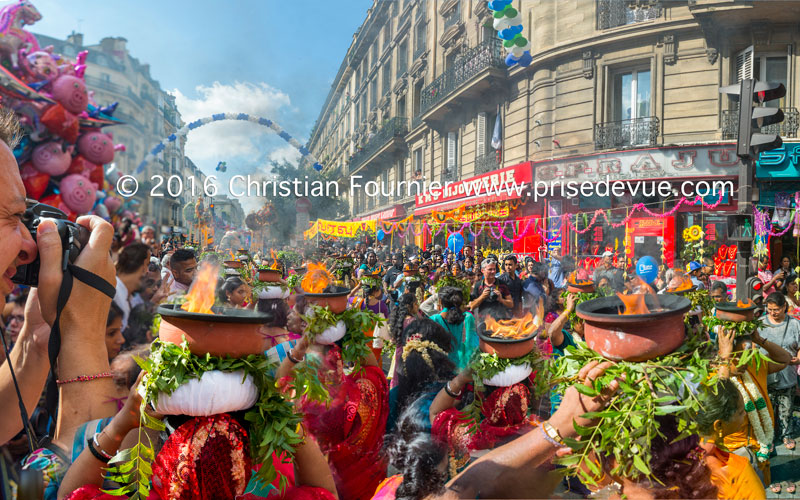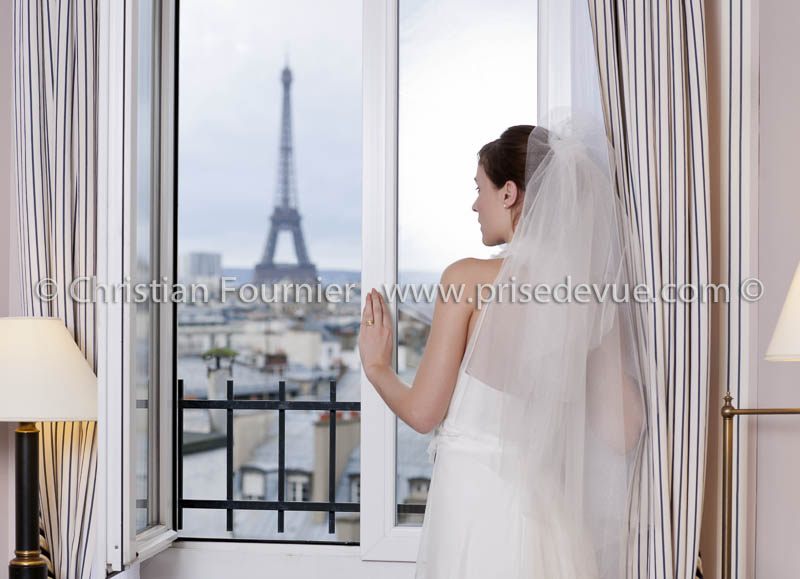 Romantic hotels
Jean Jacques Annaud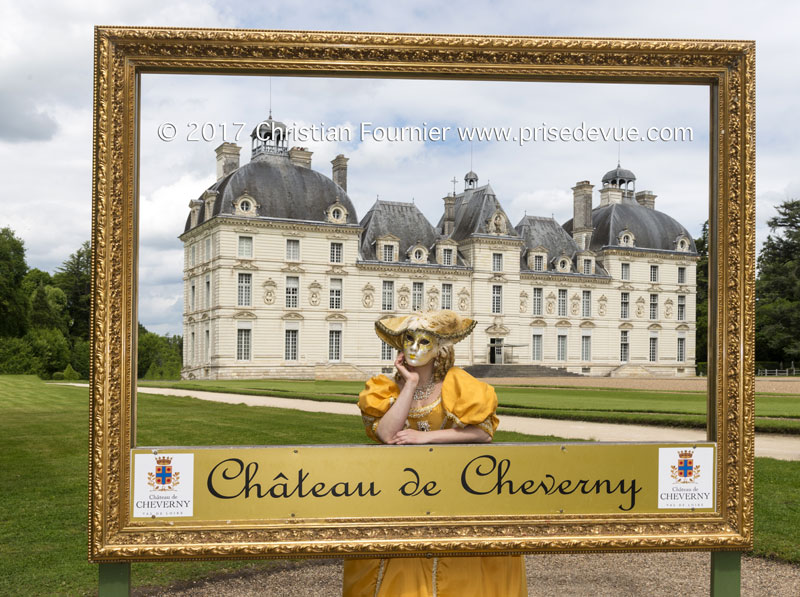 Venitian Day at the Château de Cheverny in the company of Milady de Winter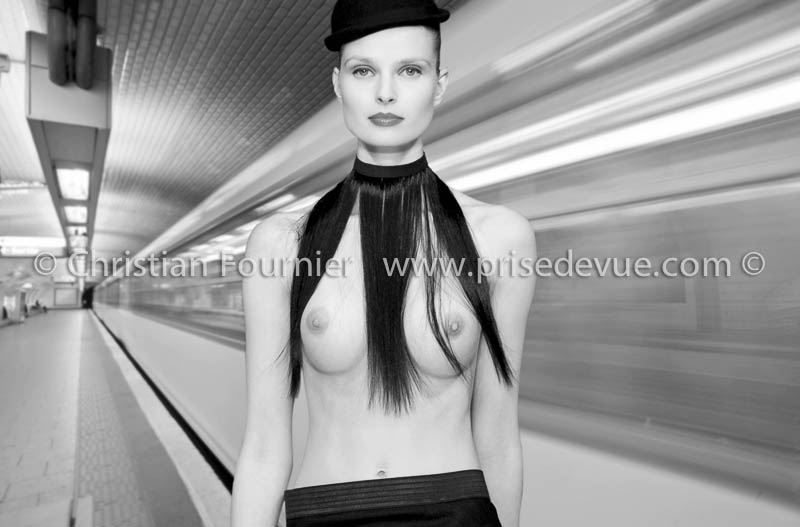 Pretty girls in the metro.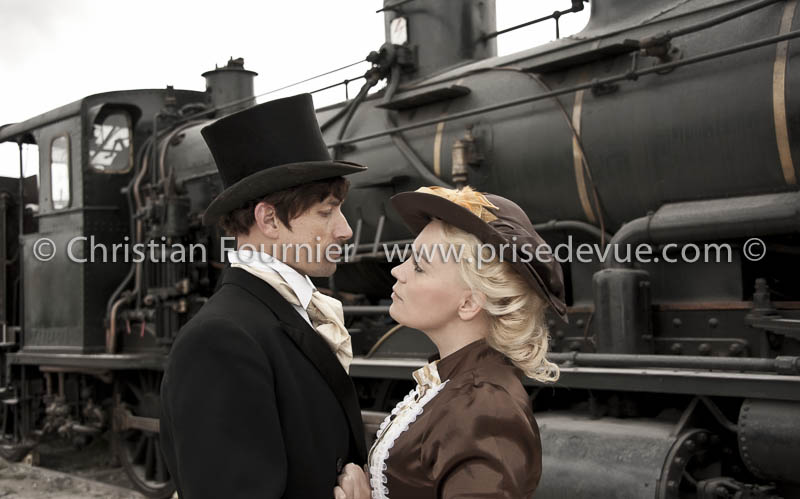 Couples from times gone by.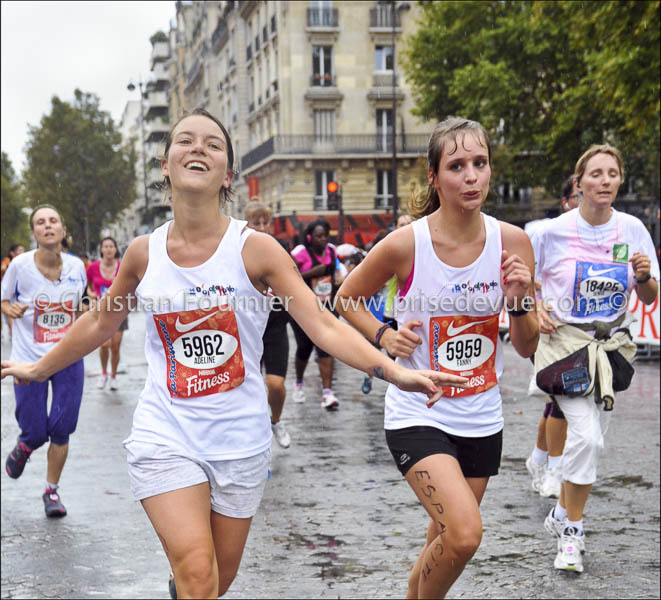 Marathons.
A pool for scuba diving.

July 23rd 2011: Frédérique Gorsky and myself at 60 feet in the scuba pool at Villeuneuve La Garenne, near Paris, testing my Ikelite underwater housing and Light&Motion lights, before a trip to Playa Del Carmen, Mexico in August 2011. I laid down the housing at the bottom of the tank, triggered by automatic time-lapse.

We dance in Belleville.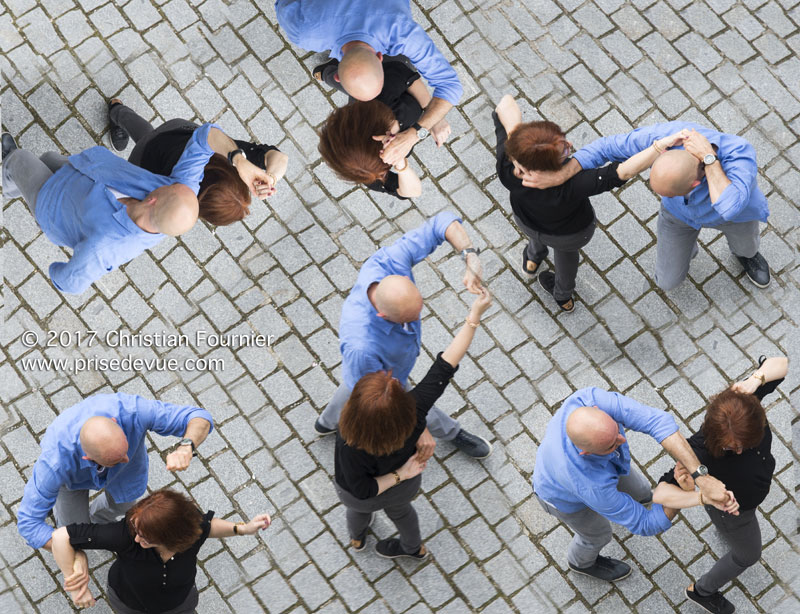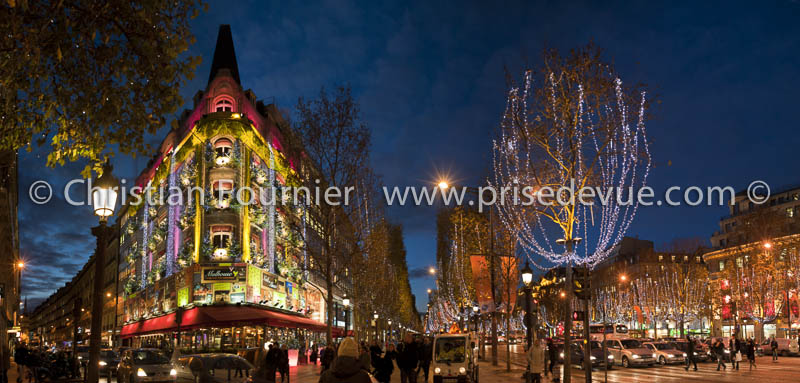 Enchanting Christmas decorations.
A giant rat in Paris.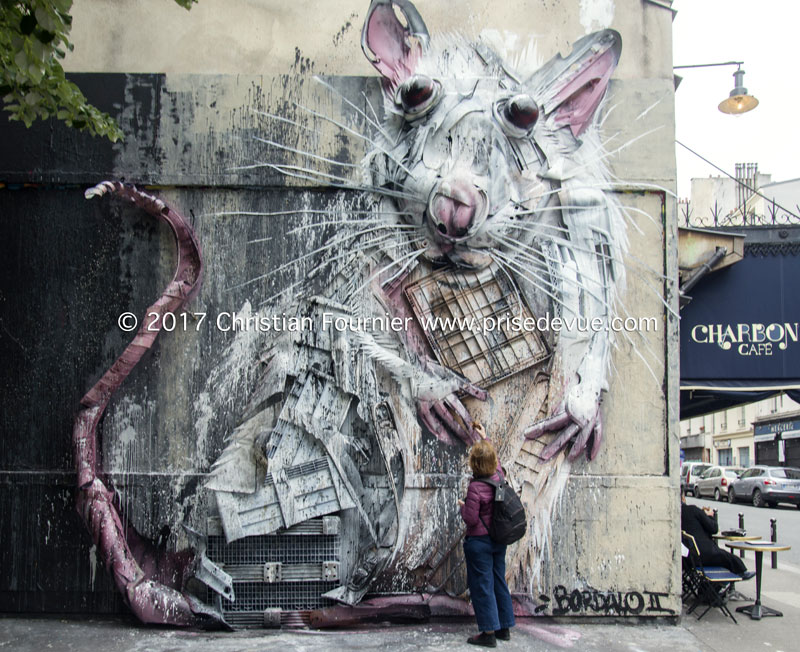 Even the Statue of Liberty.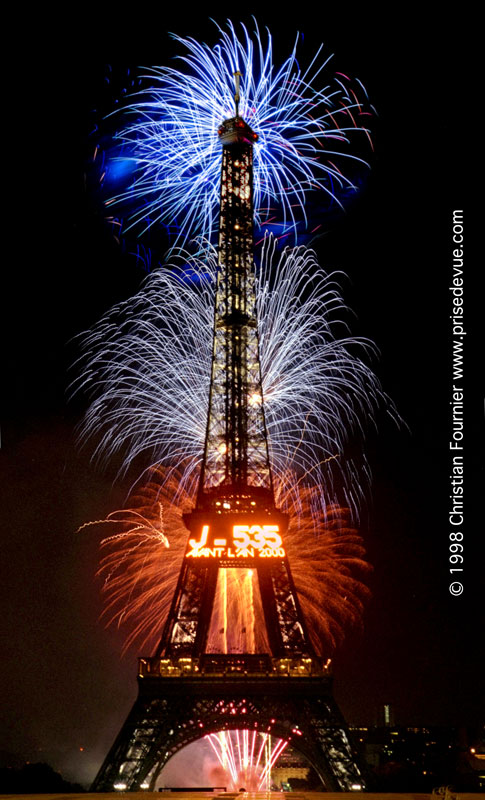 1998 Fireworks.


Very good dentists.
July 14, 2015 : a beautiful starry night in La Cretouffière, at the home of our friends Kate and Chris, near Colombiers-du-Plessis


A billion-star hotel!
May 7, 2017 : Emmanuel Macron's electoral victory celebrated on the esplanade of the Louvre.
That Sunday, Emmanuel Macron was elected as président de la République, a landslide victory against his far-right opponent Marine Le Pen. At 8 pm, cries of joy and a sea of tricolour flags greeted the announcement of his victory. "We've won!" The supporters of the "En marche!" candidate swarmed the esplanade of the Louvre on Sunday night under a grey Parisian sky, roaring when the image of their champion is displayed on the screens.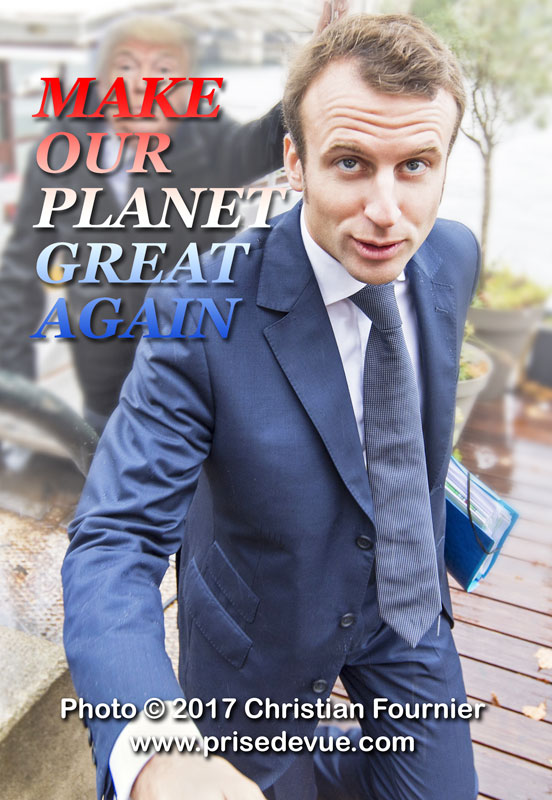 I've added Donald Trump in the back, as satire.
Naturist massage parlors.
Police officers ready for action.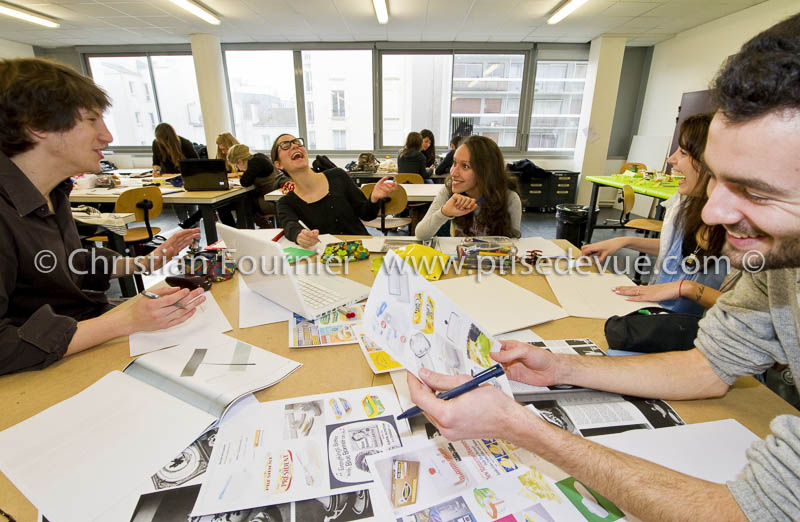 Laughing students
April 22, 2017 : Science March in Paris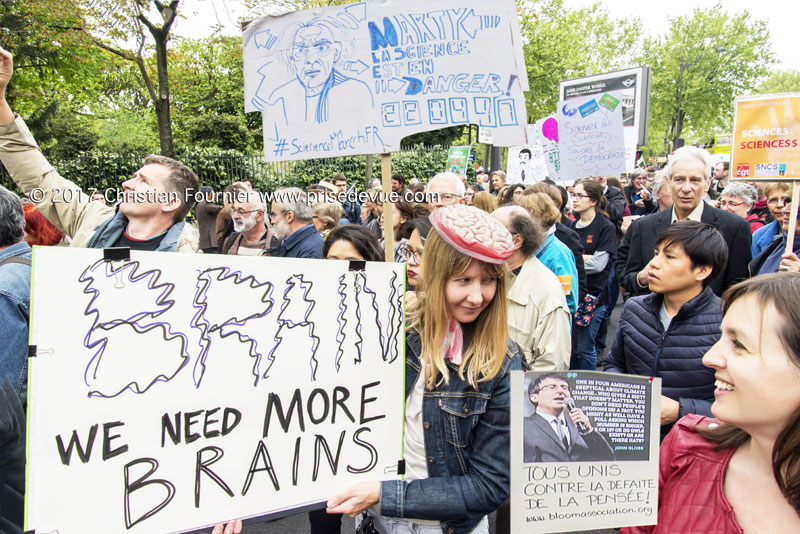 The little birds on the parvis of Paris' Notre Dame Cathedral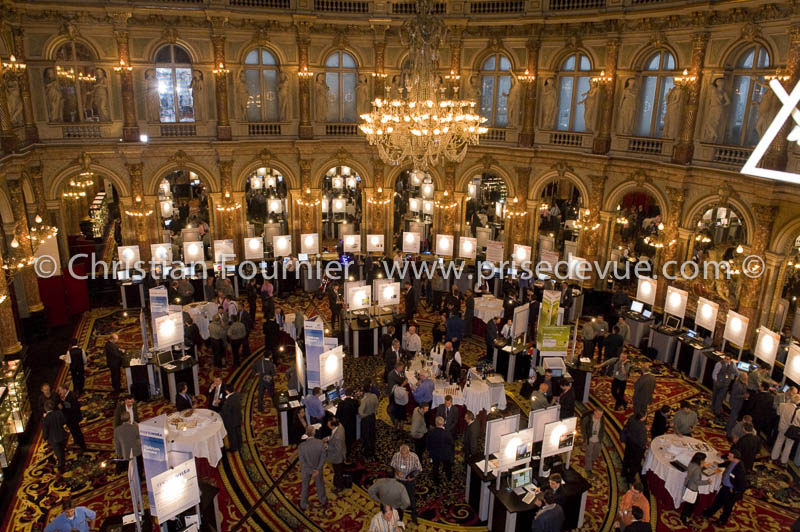 Fabulous conventions
Very romantic cobblestone streets, so appreciated by couples from far-away places.
April 17, 2017 : Emmanuel Macron in Bercy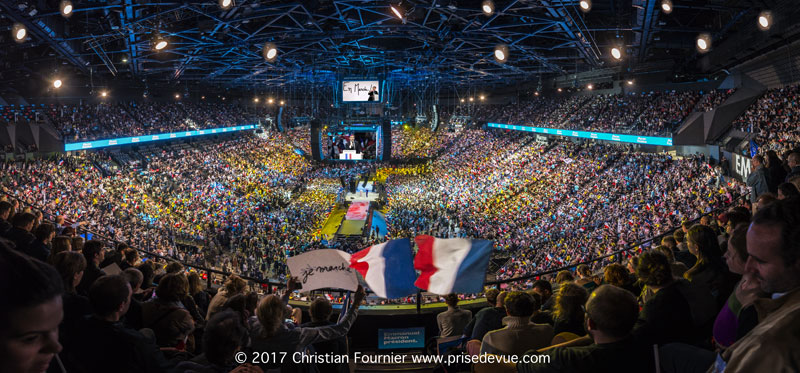 La Défense, the Paris business district

Plays that will have you on the edge of your seat.
The Parc des Buttes-Chaumont.

The Parc des Buttes-Chaumont is a public park situated in northeastern Paris, in the 19th arrondissement.
Occupying nearly 25 hectares, it is one of the cities' largest green spaces. Inaugurated during the last years of Napoléon III's reign, in 1867, the park was conceived by engineer Jean-Charles Alphand. It is an English-style garden mimicking a mountain landscape: boulders, cliffs, waterfalls, caves, mountain pastures and belvederes.


Mont Saint Michel
Stylish public toilets, but closed after 10pm. Too bad, you'll just have to hold it until 8am.
Laetitia Casta
Paris Manga and Sci-Fi Show.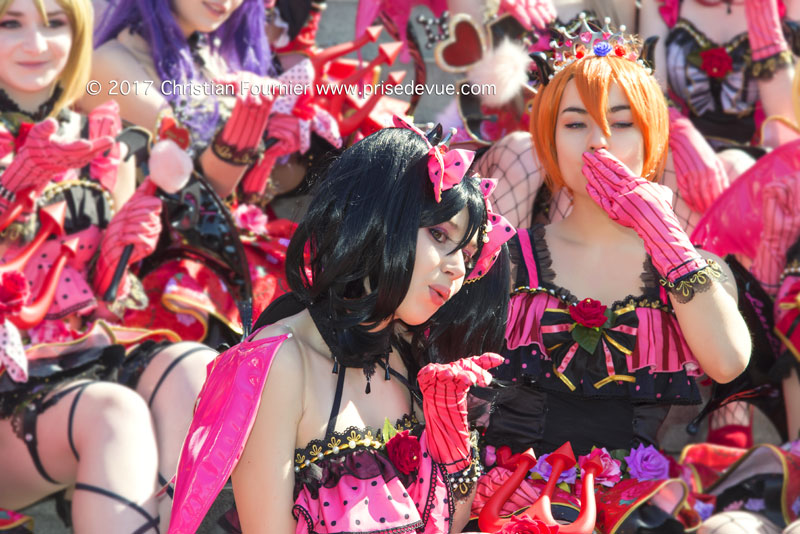 Périgord's Geese
Ground Control in the old SNCF depot in la Chapelle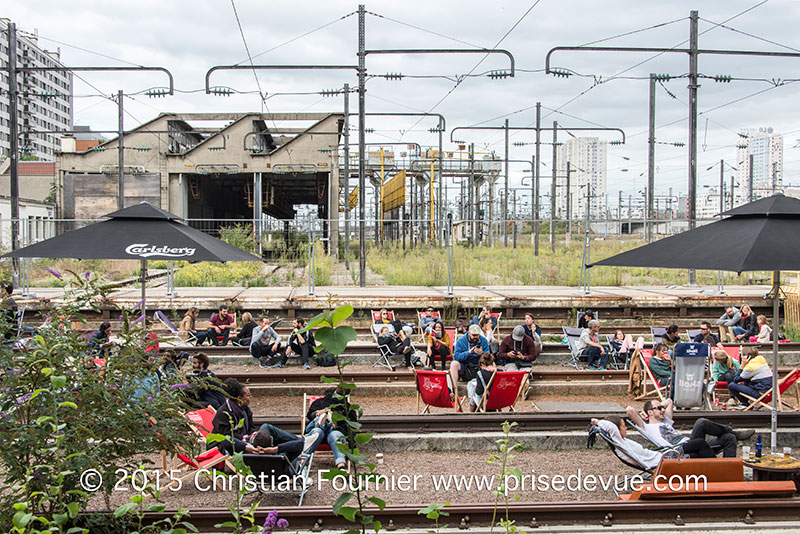 Couples who will even play golf under the Bir-Hakeim Bridge
June 13, 2016 : Defense and Security International Exhibition Paris 2016.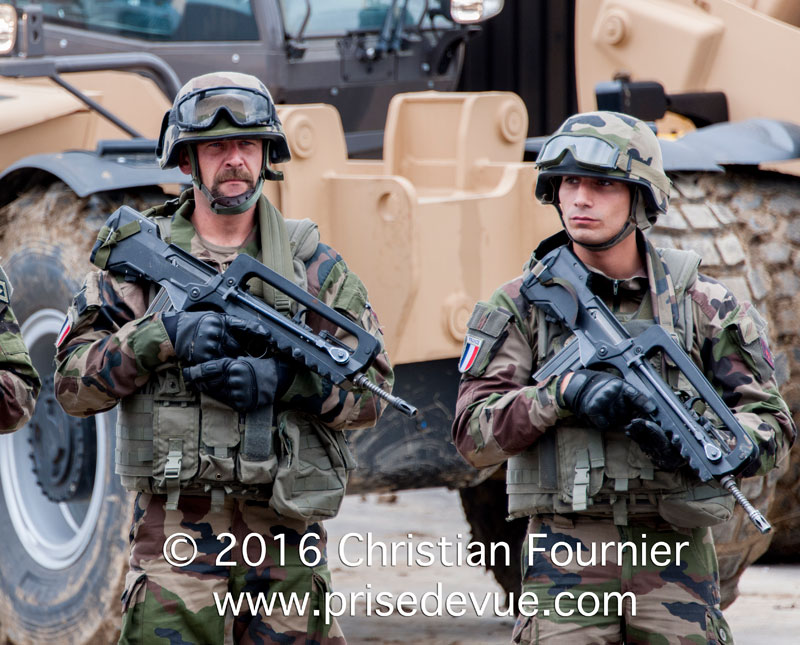 Natasha at the Hôtel Païva, on the Champs Elysées. Thank you to Lucile for her permission. Designer of the dress : Yoann Mouchonnet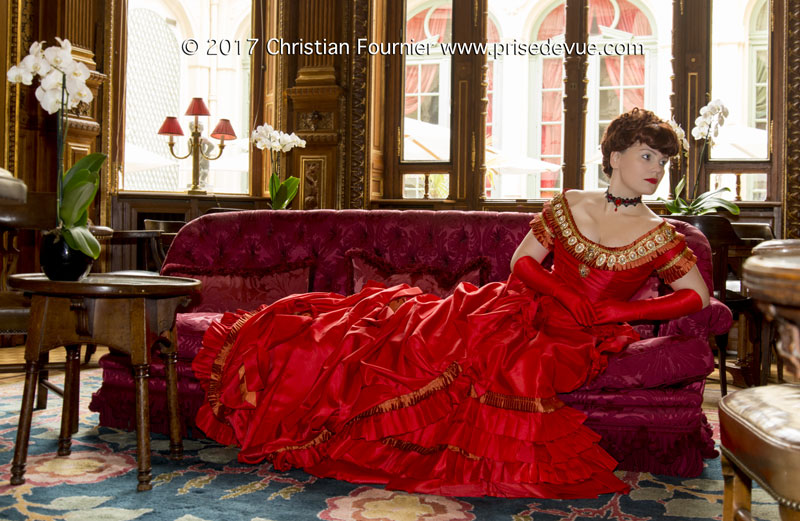 Yann Artus Bertrand, very famous French photographer.
Iris Mittenaere, Miss Universe 2017 for Farouk Systems, Chi, Biosilk and Saga Cosmetics.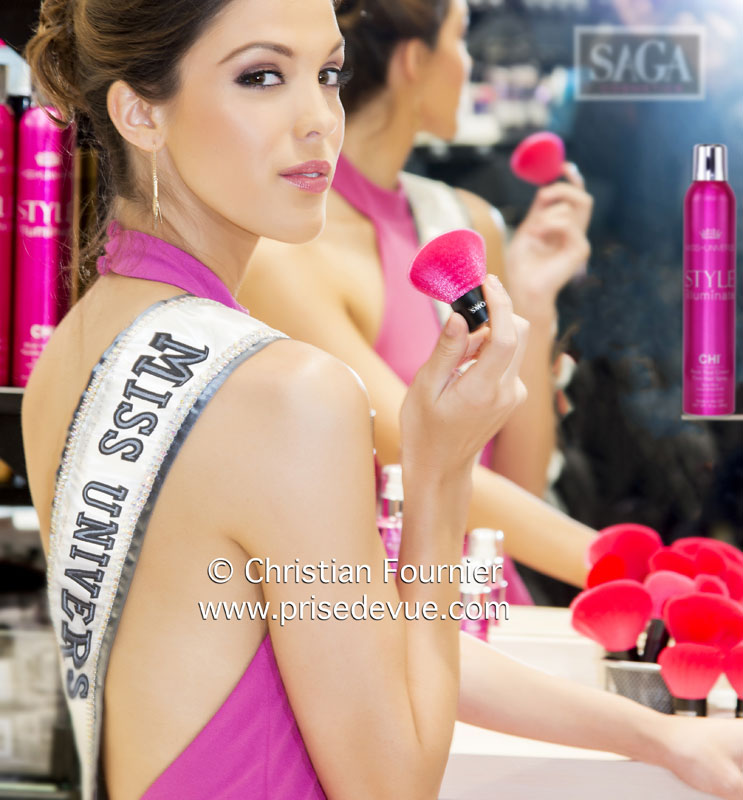 The PSG football team
June 15, 2015 : François Hollande at the Bourget Aerospace Exhibition
July 10, 2016 : Celebration of Portugal's victory at the 2016 UEFA Euro Championship on the Champs Elysées.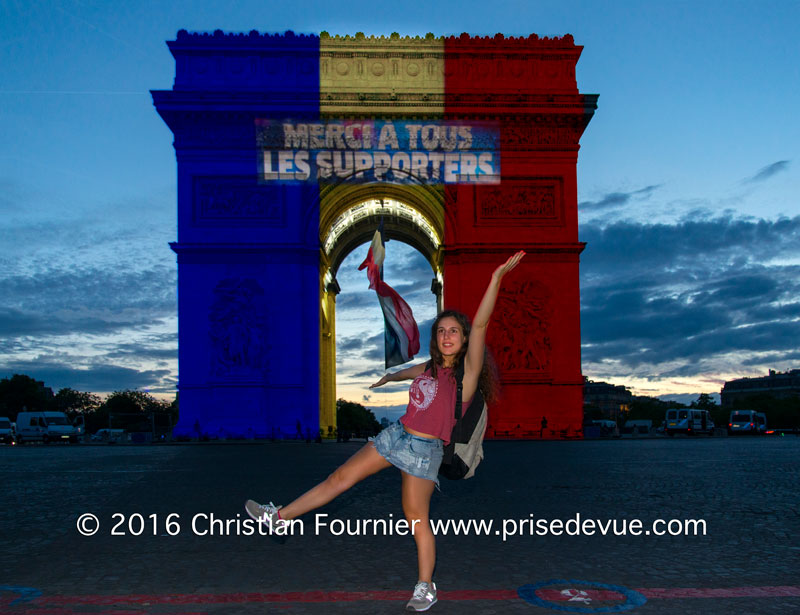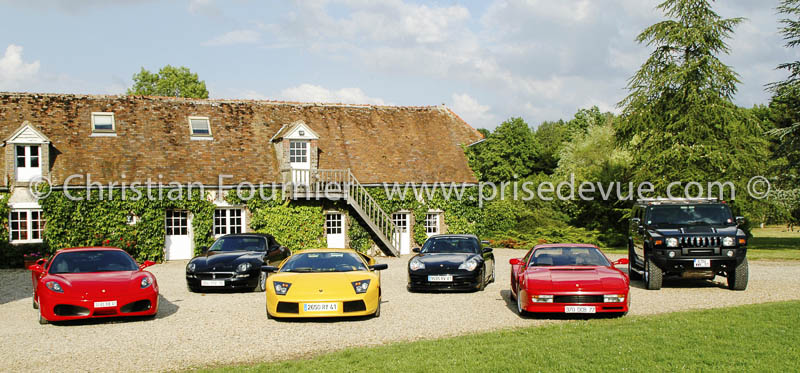 Rich people
Tennis
Friendly cows in the Pyrenees mountains
An Aston Martin in a cityscape.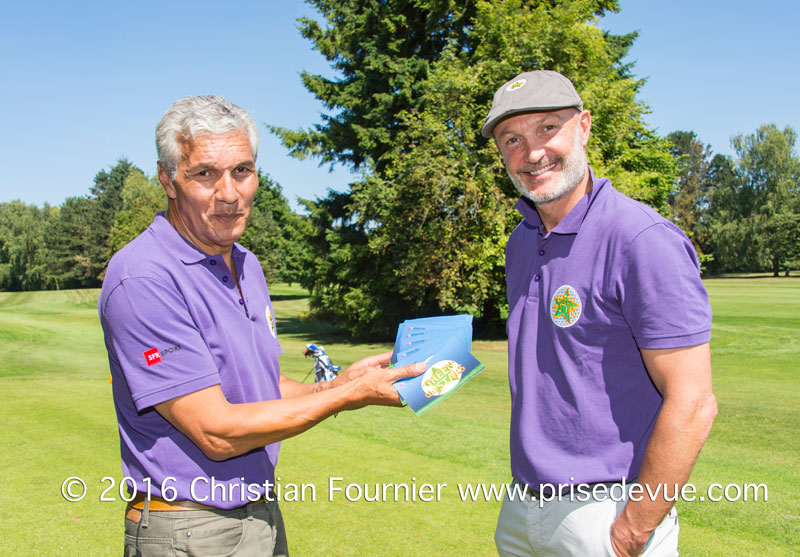 Golf courses filled with friendly folk : Rachid Arhab and Frank Lebœuf.
The Seine riverbank bursting with mysteries
Protest against government corruption, Place de La République.


It isn't possible to tolerate being governed by a body of elected officials who have the possibility to go against the morals they are supposed to uphold.
The deputies want to vote in a law to protected corrupted officials. Hidden infractions will no longer be open to investigation or punishment after 12 years. When the past could be compromising, let's sweep it under the rug!
This message is addressed to all of you who are unconvinced by the excuses and official communication of François Fillon, just like Jérôme Cahuzac before him, and potentially any politician in a position where they could embezzle public money for personal gain or put themselves in a conflict of interest. Let us unite and fight corruption!
To all of you thinking it is now necessary to strictly enforce elected officials' integrity, so that the law is applied universally and doesn't exempt those who are elected to uphold it, let us unite and fight corruption!
Finally, to all of those who think that real solidarity and social cohesion, far from all segregation, from all form of racism or sexism, cannot stand upon foundations rotted by corruption, let us unite and fight!
We are not alone in this fight. Among others, at this time Romania is showing a serious effort against corruption.
Together we are creative, we will resist, and we will bring in ideas corresponding to our will!

At the musée Arts et Métiers, the museum dedicated to science and innovation, in Paris.

2025 Space Odyssey : NASA promises "irrefutable proof" of alien life by 2025. From left to right: the exoplanet Kepler 452b2015, a moon, the space cowboy Christian Fournier, the CFSS (Chris Fournier Space Station)

Taken with iPhone 6

January 20, 2017 : Te Deum Concert by Hector Berlioz at the Philharmonie de Paris
• Bertrand de Billy, direction • Lionel Sow, chorusmaster • Edwin Baudo, associate chorusmaster • Marie Deremble-Wauquiez, associate chorusmaster • Marie Joubinaux, associate chorusmaster • Béatrice Warcollier, associate chorusmaster • Benjamin Bernheim, tenor with the Te Deum, frère du Requiem, Berlioz reaches "Babylonian" proportions. The orchestra, choir and organs resonate like never before at the Philharmonie de Paris, a room that measures up to the work's great ambitions. 300 chorists from the Orchestre de Paris, the Choeur de l'Orchestre de Paris, and the Choeur d'enfants de l'Orchestre de Paris as well as the Choeur de jeunes de l'Orchestre de Paris.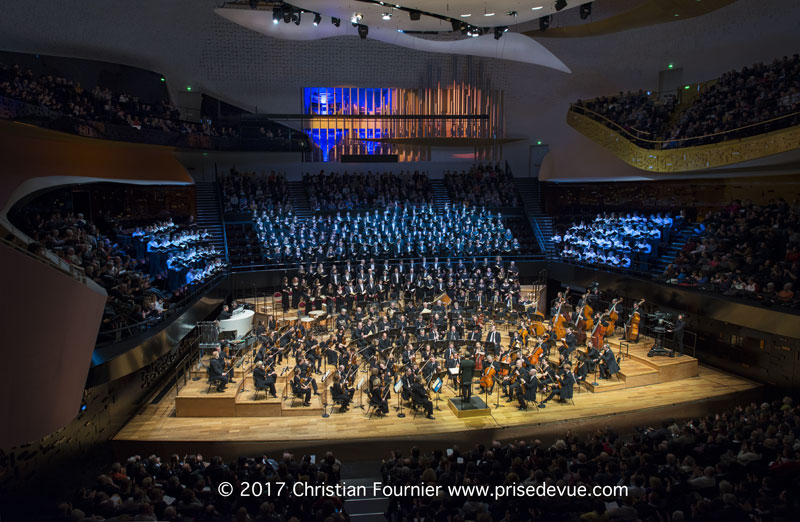 Photo taken during the applause. Nikkor 24mm F1.4 lens.
Tif Format, 16 bits, 145Mb.
Fans from all over the world in Paris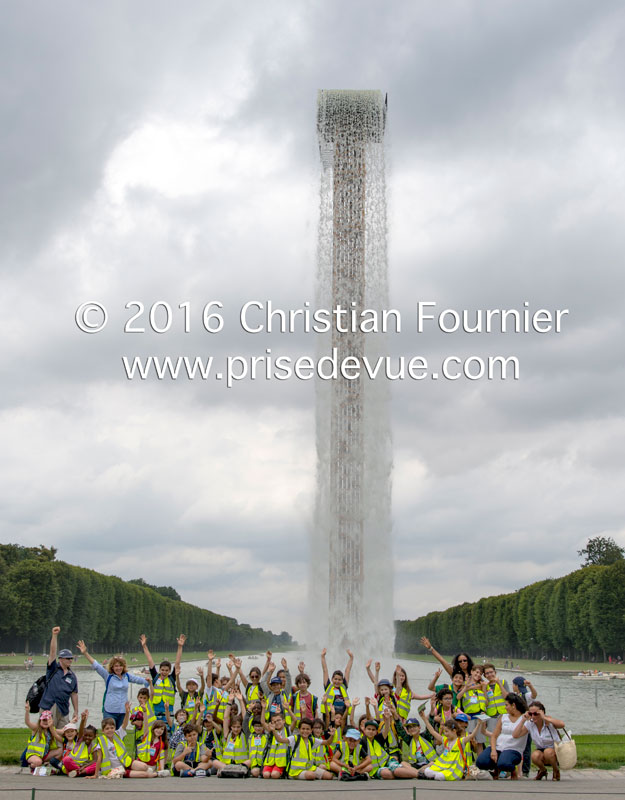 The "Waterfall" exposition by Olafur Eliasson at the Château de Versailles.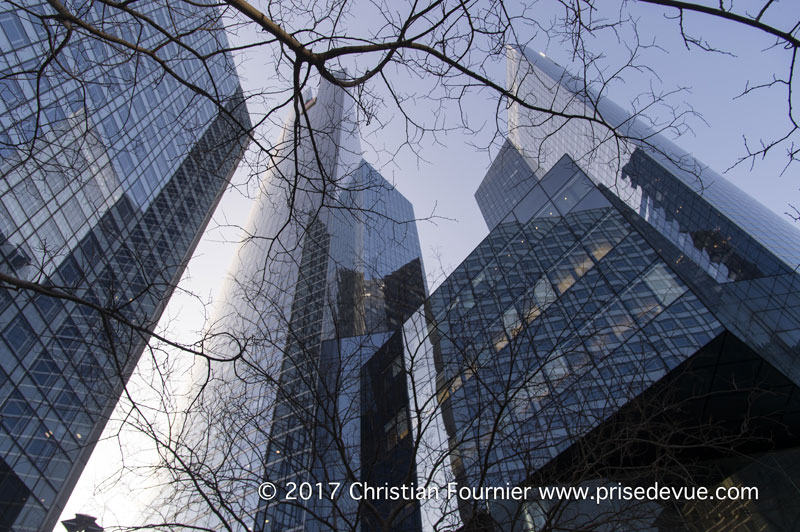 La Défense.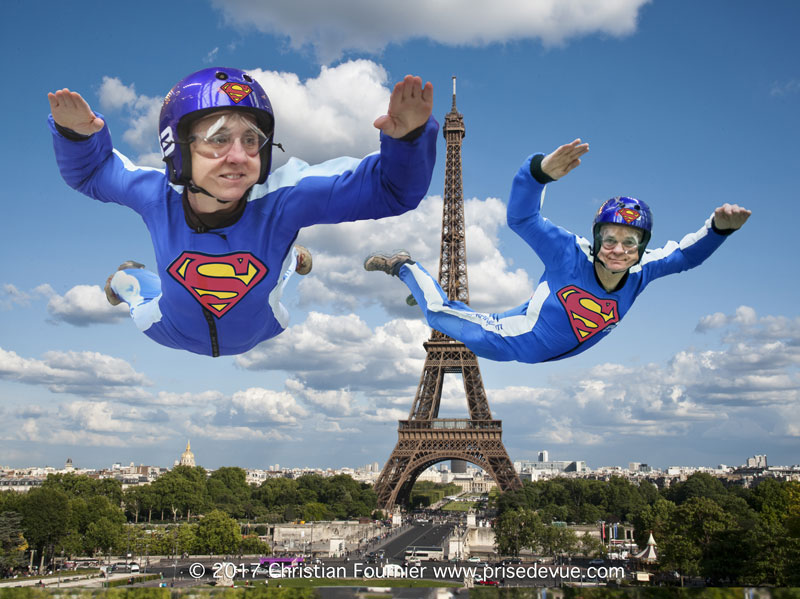 Fantasies
The Porte de La Chapelle market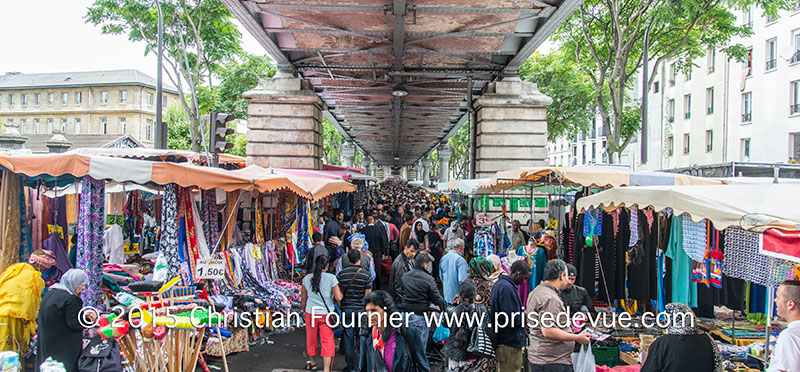 Gorgeous topless girls in Marseille's rocky inlets.
July 25, 2015 : the 600th anniversary of the battle of Azincourt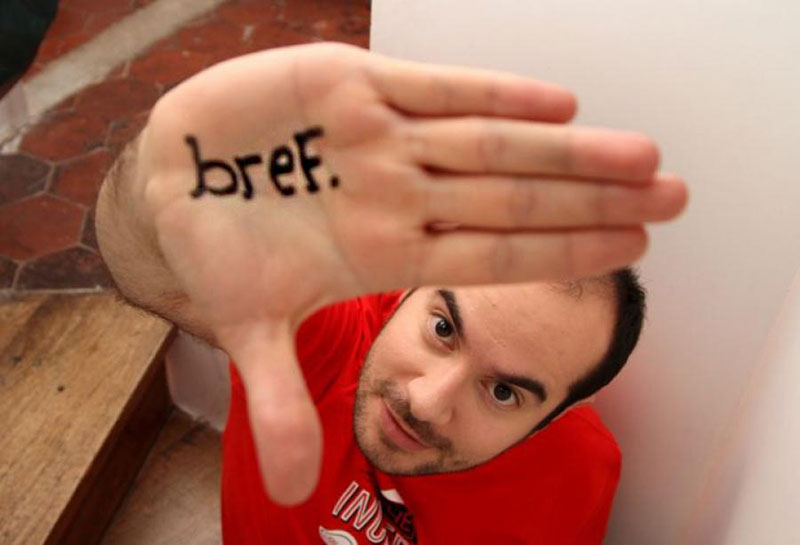 Bref. is a French television series created by Kyan Khojandi and Bruno Muschio. It was broadcast on Canal+ from August 29, 2011 until July 12, 2012.
The series is composed of three parts : the first, made up of 40 episodes, is the series initially requested by Canal+; the second, also 40 episodes long, was filmed due to the first series' success; the last, consisting of only two episodes, was made to give closure to the story and was broadcast on the Grand Journal on July 12, 2012.
"C'est pas sorcier", which means "It's not Rocket Science" in French, is a successful French science education television program. Since September 19, 1993, it has been broadcast on the French TV channel France 3, making it one of the longest-running French audiovisual creations still going today. Most of the episodes can be legally watched on Youtube. This is the presenter Jamy Gourmaud.


Henri Grouès, known as "l'abbé Pierre", or "Pierre the Abbot", was born the 5th of August 1912 in Lyon and deceased the 22nd of January 2007 in Paris. He was a French Catholic priest from the Order of the Capuchin Friars Minor, a resistance fighter during WWII, then deputy, and founder of Emmaus, a secular organization fighting exclusion by helping the homeless and poor, including the Abbé-Pierre Foundation for housing the disadvantaged and a numerous other associations, foundations and socioeconomic companies in France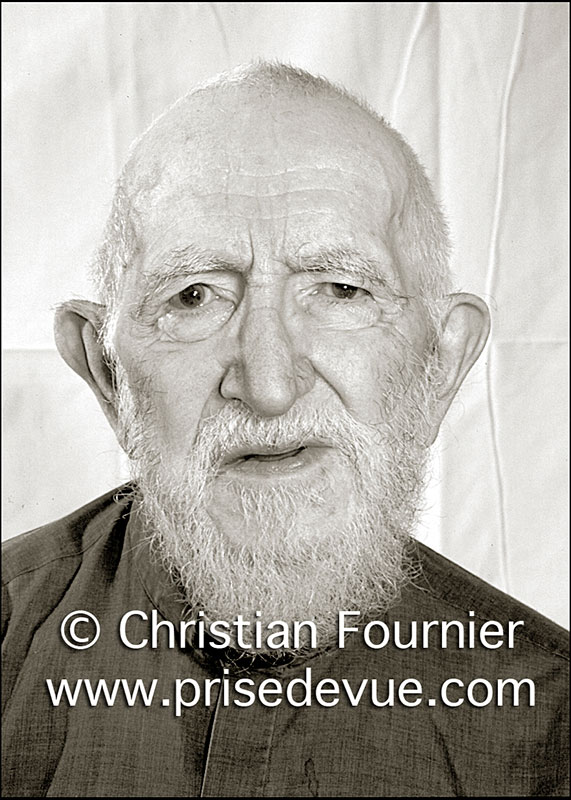 Le Parc Montsouris.

The 2013 Bourget Aerospace Convention

The 2013 Bourget Aerospace Convention
June 21, 2015 : Le Grand Siècle, "The Great Century" at the Vaux Le Vicomte castle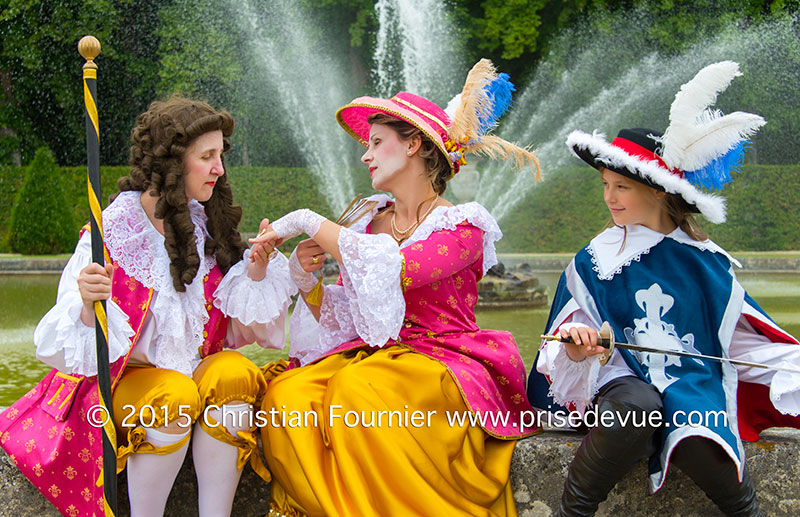 June 25, 2015 : Presentation of the Edith Piaf effigy at the Grévin wax museum near l'Olympia


Celebrating the Chinese New Year in 2013

A two-hour wait in line for the expo Salgado at la Maison Européenne de la Photo in 2014.
The Musée Rodin with the Invalides dome in the background.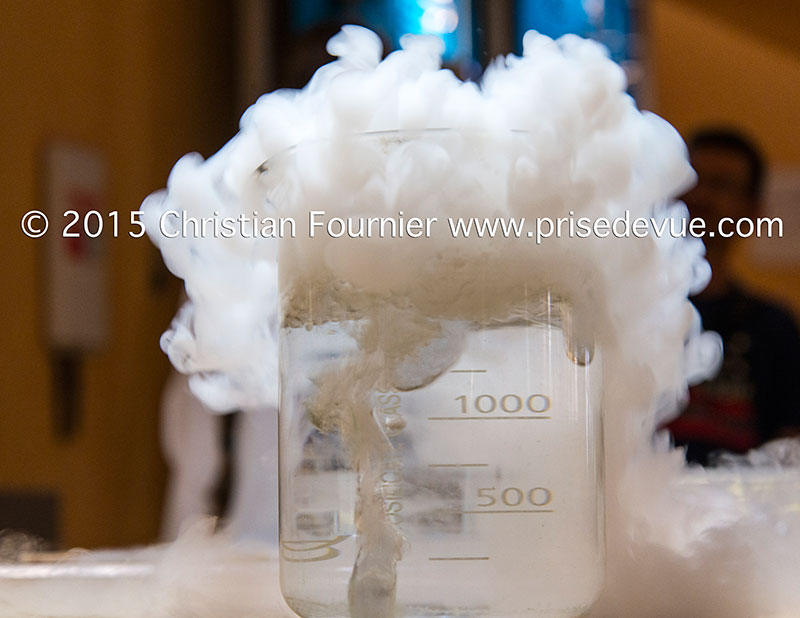 July 6, 2015 : at the Palais de la Découverte liquid air cooled to - 193°C poured onto 28°C water
June 27, 2015 : Paris Pride Parade
A two-hour wait in line for the expo Henri Cartier Bresson at the Centre Pompidou in 2014
Even on the lawn of the Luxembourg gardens on March 16, 2014, during the height of the fine particle pollution warning

August 7, 8, and 9, 2016 : William the Conqueror festivals in Cabourg, Dives-sur-mer and Houlgate.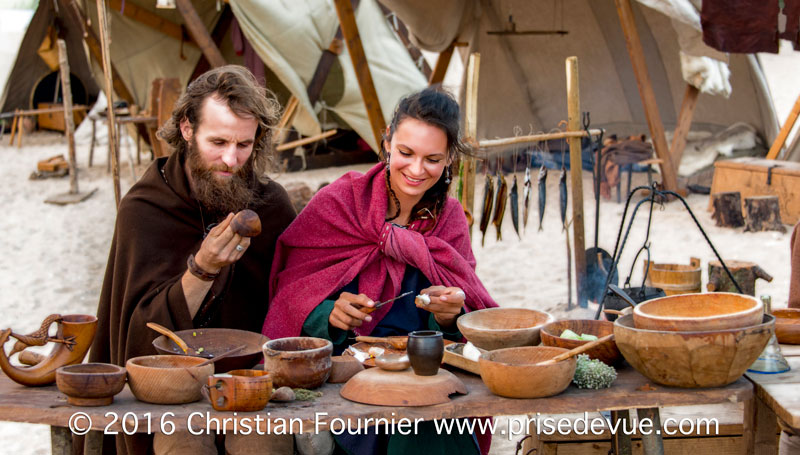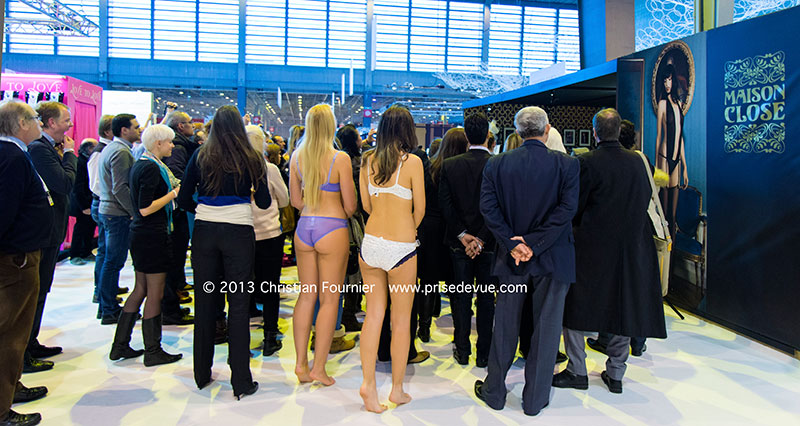 January 21, 2013 : Lingerie Convention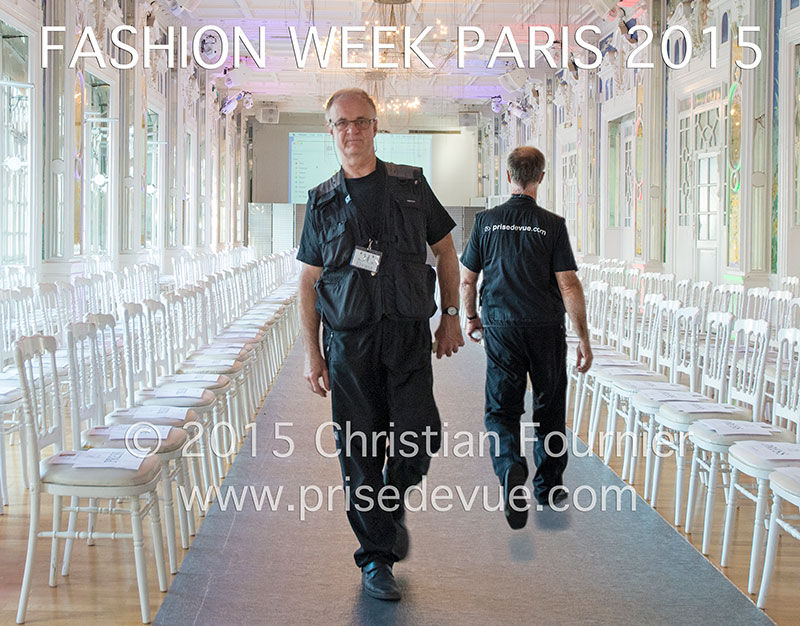 Photographer/Fashion model/George Clooney lookalike, Christian Fournier, preparing to pose before an exalting crowd at the Paris Fashion Week in October 2015.
Christian Fournier montre sa magnifique tenue de photographe : pantalons noirs, T-shirt noir brodé du célèbre logo "prisedevue.photos" et son extraordinaire jaquette, noire elle aussi, brodée avec le logo, munies de nombreuses poches accueillant objectifs, piles et accus variées. Sur cette jaquette est cousu un harnais qui permet de renvoyer le poids du luxueux mais très lourd Nikon D4 et ses objectifs et flashs, des fragiles vertèbres aux solides épaules de la star de la prise de vue.
Grâce à sa grande expérience de la pédagogie (il a commencé comme prof de maths) la star de la photo enseigne aussi aux mannequins à marcher lors d'un défilé. De plus, tout comme les électrons en mécanique quantique (que Christian Fournier connaît bien), cet incroyable photographe peut être à plusieurs endroits en même temps, ce que ses clients lui demandent constamment.
Cette incroyable photo, d'ailleurs réalisée par Christian Fournier lui-même en intervallomètre, a capturé ce phénomène, une grande première en mécanique quantique et en photographie.


May 22, 2010 : Nature Capitale : greenery on the Champs Elysées
er

February 1, 2015: Award Ceremony of the 36th World Festival of the Circus of Tomorrow. Wise Fools : The three girls are perched upon the trapeze, the one in the middle throws herself into the air, arches her back, and is caught at the last second. It only lasts a quarter of a second! Photo taken with a Nikon D4 using high speed burst, 24 photos per second. Wise Fool is a Finnish trio starring Valpuri Kaarninen, Maria Peltola and Ronja Vilponen. An incredible performance.



Photo report for MAX STREICHER GmbH & Co, a German company building a natural gas pipeline across Europe in 2013. I used a Nikkor 16mm full format fisheye lens on a Nikon D750 body attached to a monopod with a Nikon SB900 flash. The perspective was corrected in Adobe Lightroom.


Photo taken by Naït Sidnas during the reportage.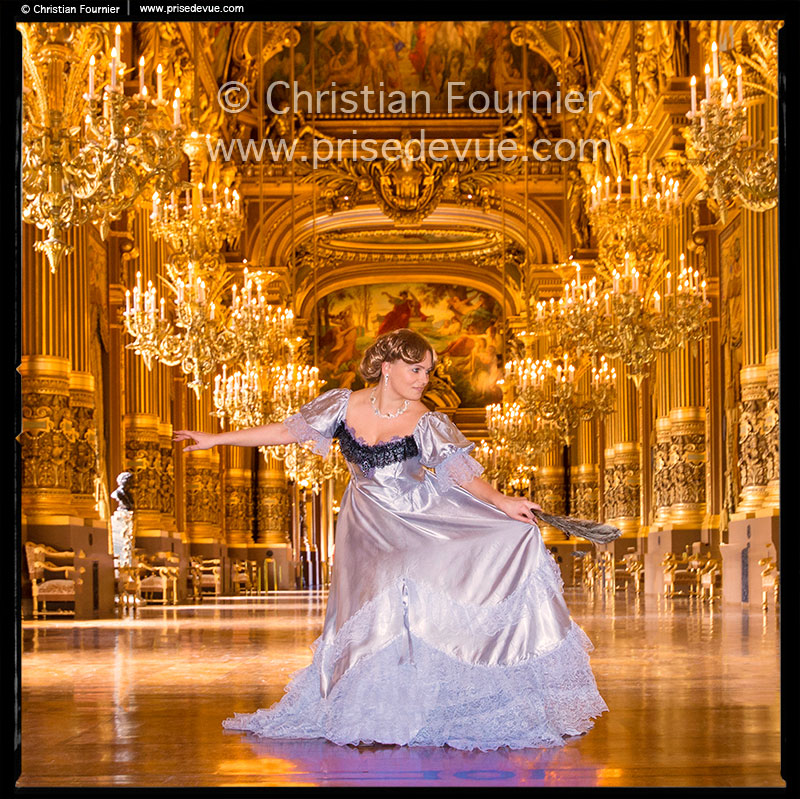 Natasha at the Opéra Garnier
And even a lunar eclipse.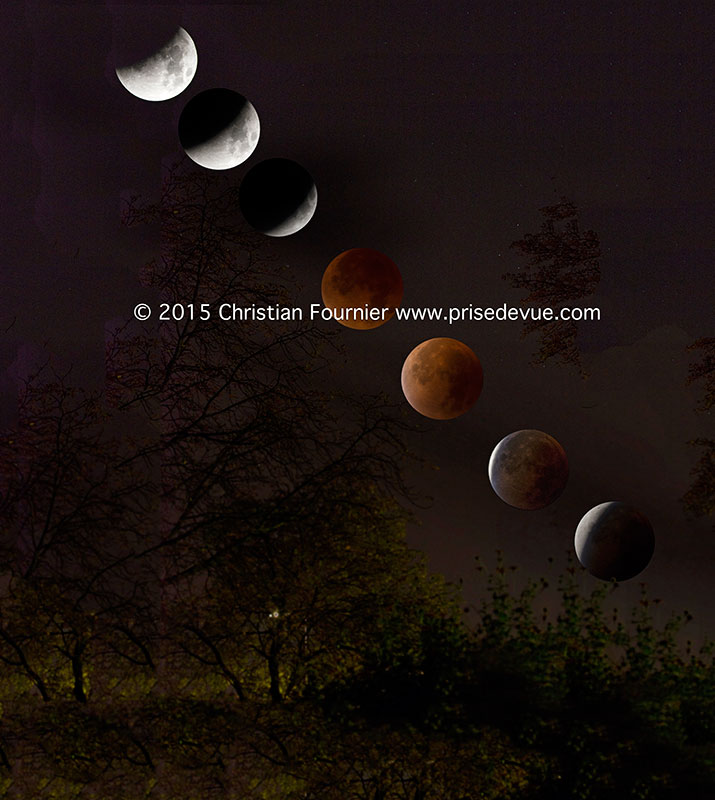 Le 27 septembre 2015 : La lune de sang Prises de vue et montage intervallomètre : Christian Fournier. Lieu : les locaux de L'AFA (Association Française d'Astronomie) au Parc Montsouris à Paris. Photos and timelapse by Christian Fournier in Parc Montsouris near Paris. Dans la nuit du 27 au 28 septembre 2015 a eu lieu une éclipse lunaire exceptionnelle. Le satellite particulièrement près de la Terre sera teinté de rouge et il disparaîtra totalement pendant plusieurs minutes. Les éclipses lunaires totales ou partielles peuvent sembler moins spectaculaires car plus fréquentes que les éclipses solaires totales. Celle qui se déroula dans la nuit du 28 septembre prochain a mérité néanmoins d'avoir les yeux au ciel quelques minutes pour la voir. En effet, il s'agit d'une "super-lune". L'astre dont l'orbite réalise une ellipse autour de la Terre se trouva très près de nous (363 104 km pour être précis) et a paru plus grosse dans le ciel. Par ailleurs, l'alignement avec le soleil donne à la lune une teinte écarlate particulière. Elle est alors surnommée "Lune de Sang". C'est la conjonction de ces deux phénomènes astronomiques qui rend l'événement exceptionnel. Ce type d'éclipse se produit rarement et la prochaine visible depuis la France aura lieu en 2033.

J'ai utilisé deux boîtiers Nikon D600. Un avec un Nikkor 70-200mm F2.8 pour l'intervallomètre et l'autre avec un 500 mm pour les gros plans. Tous deux sur pieds Manfrotto à têtes micrométriques. Anti-vibration, miroir relevé, réduction du bruit, contrôle à distance pour éviter de bouger les boîtiers, bracketing de l'exposition, exposition toujours inférieure à 4 secondes pour éviter le flou de bougé dû au mouvement de la lune, format raw NEF, correction de l'objectif avec Lightroom, réduction du bruit avec Lightroom. Le cours de la Nikon School sur Lightroom m'a bien été utile. Le ciel était dégagé et ce depuis les deux jours précédents sans nuages (plutôt rare à Paris), l'air était tonifiant (très rare à Paris). Ce même jour, c'était "Paris sans voiture" pour la première fois. Je ne suis pas sûr, mais cela a peut-être contribué à l'exceptionnelle visibilité. Nous étions au Parc Montsouris à Paris, avec peu de lumière parasite. Mais peu d'étoiles étaient visibles.


J'ai été employé à Paris pour une série américaine clichée qui cartonne aux USA sur Netflix.
J'apparais très très très brièvement dans le dernier épisode, à la 20 ème minute, donc à 13 minutes de la fin.
Merci à Marine Michaut pour la capture d'écran.
I was employed in Paris for a Netfilx series. I appear very very very briefly in the last episode, at the 20th minute, so 13 minutes from the end.
Many thanks to Marine Michaut for the screen capture.
Petit résumé : Paris Fashion.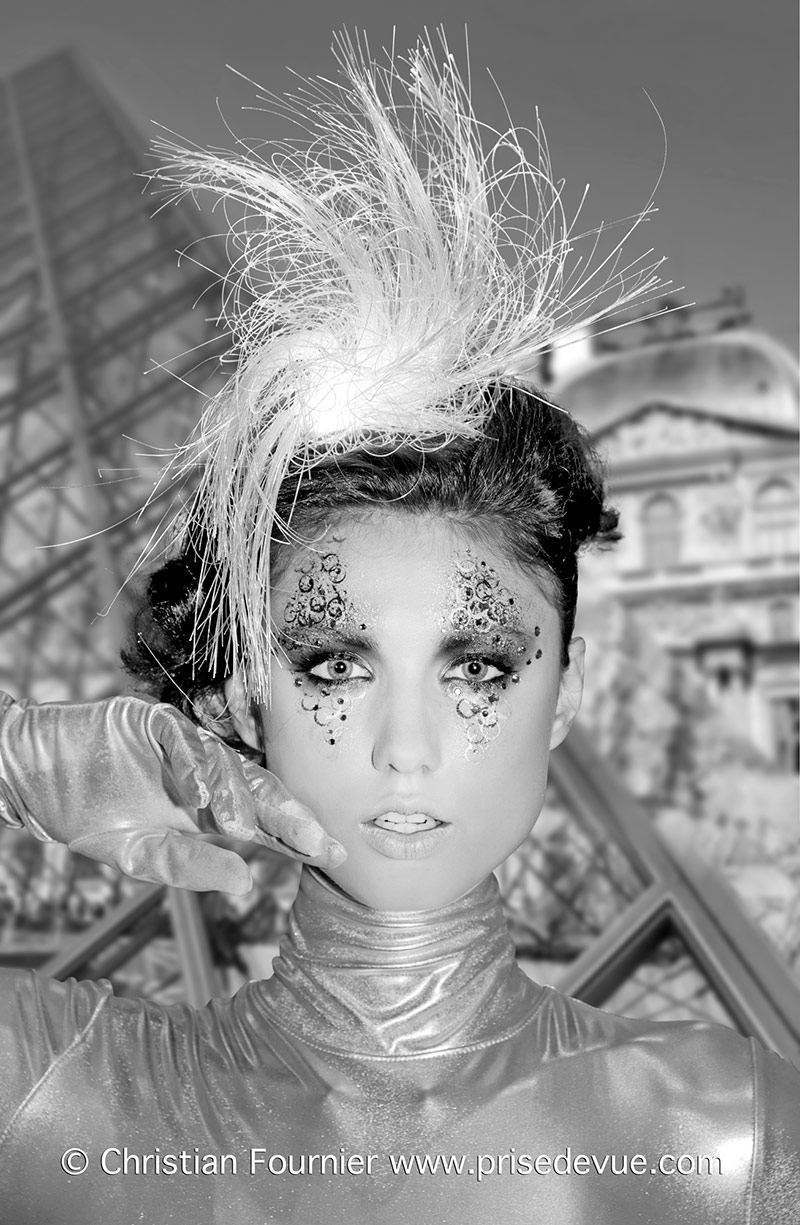 at the Louvre



From Notre Dame roof.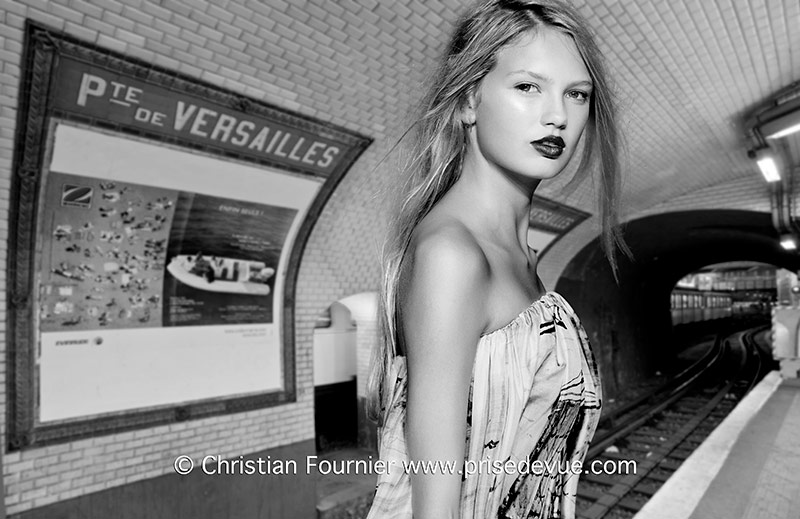 In the underground, the métro.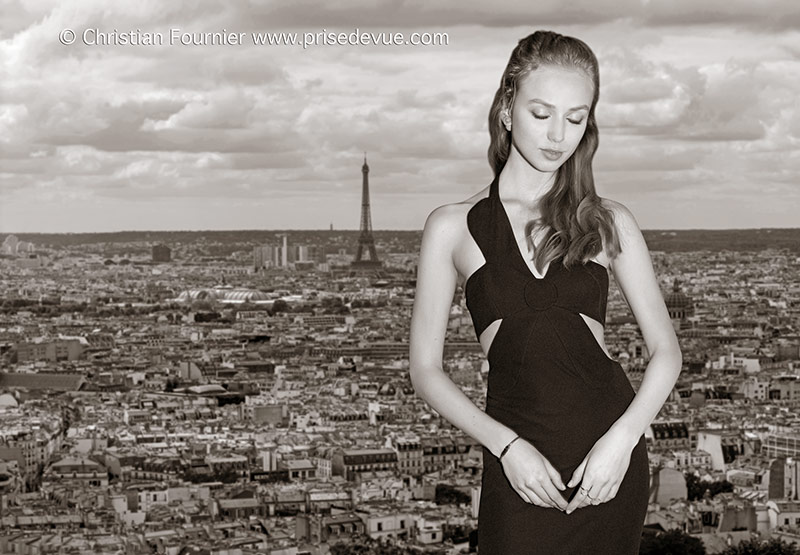 From the top of Montmartre.



A gallery on the Champs Elysées.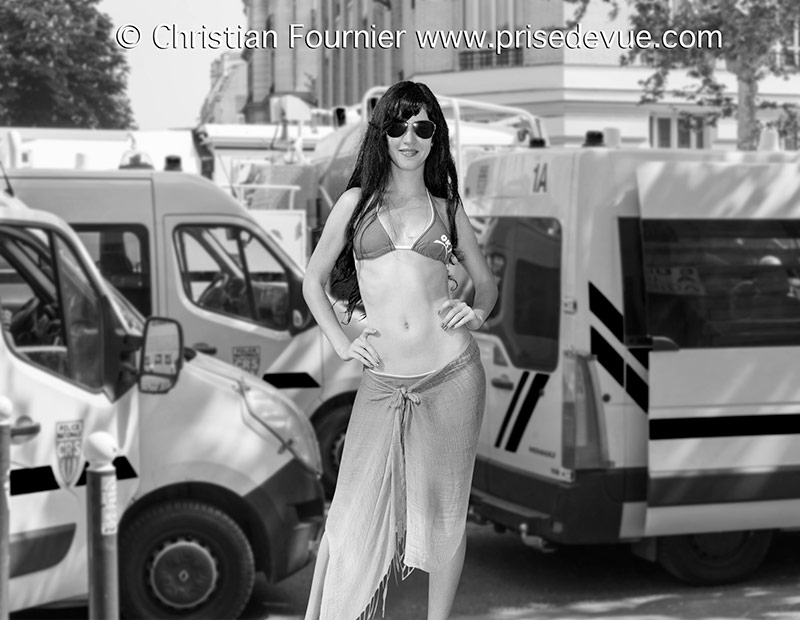 A usual riot.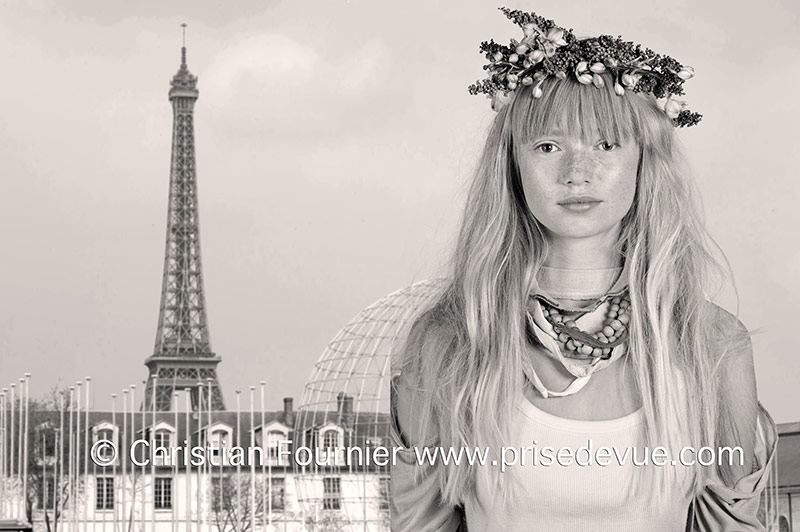 Near the Unesco building.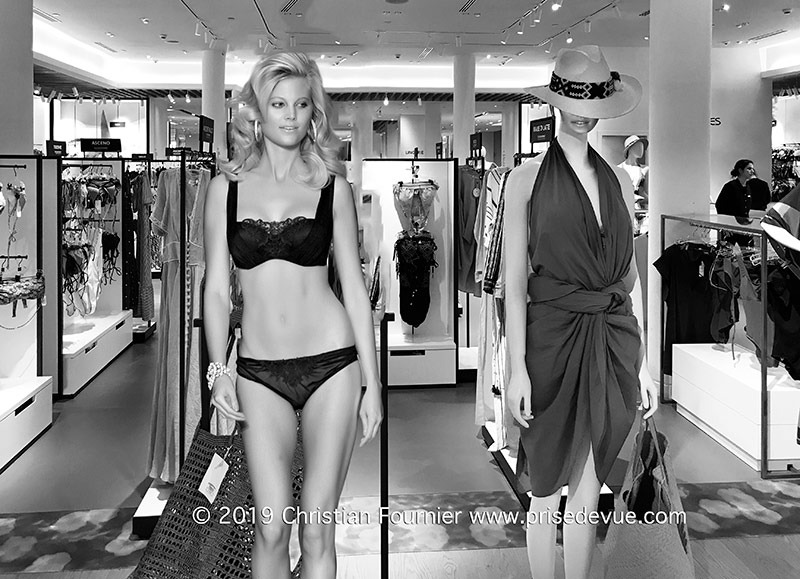 At the Bon Marché.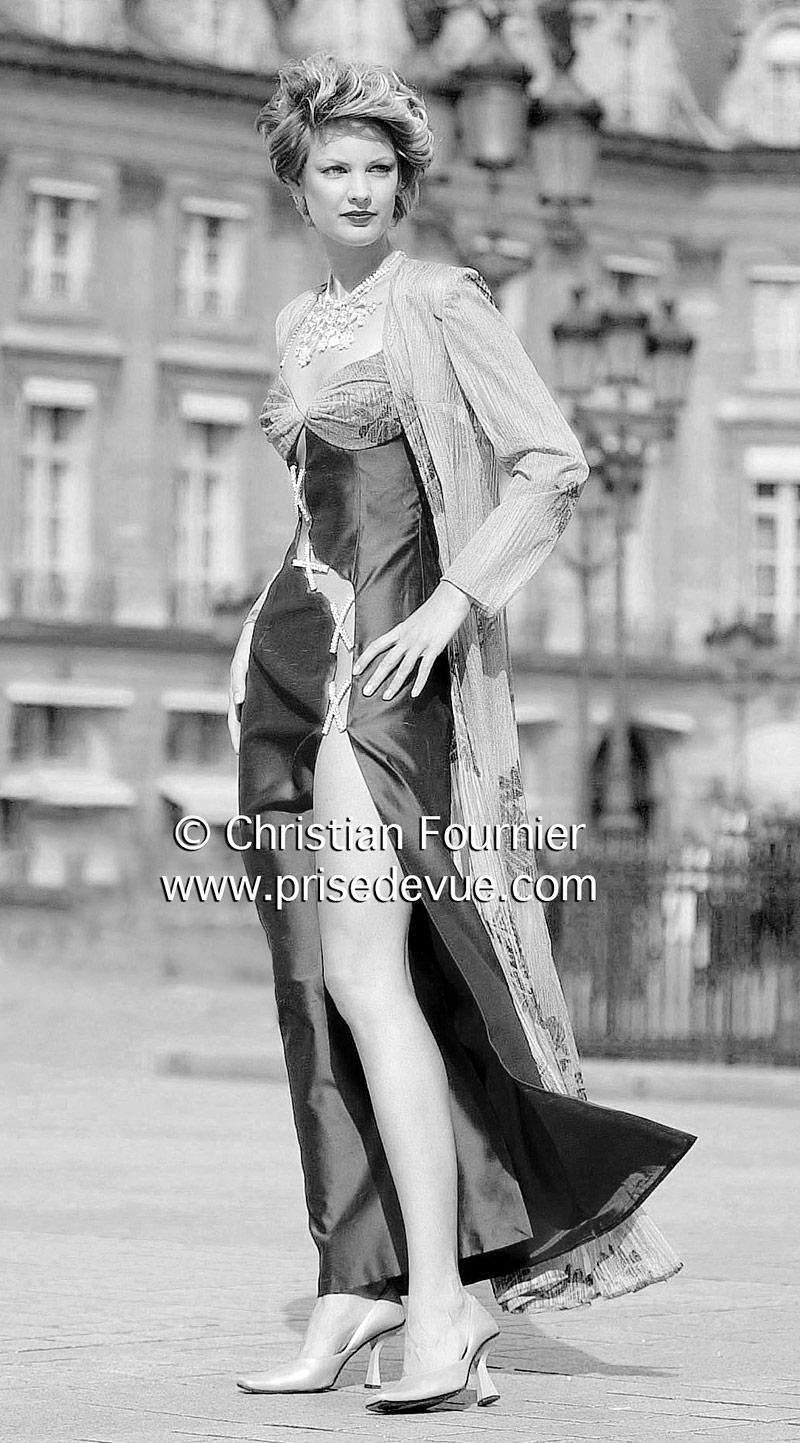 At Place Vendôme.



On the Champs Elysées.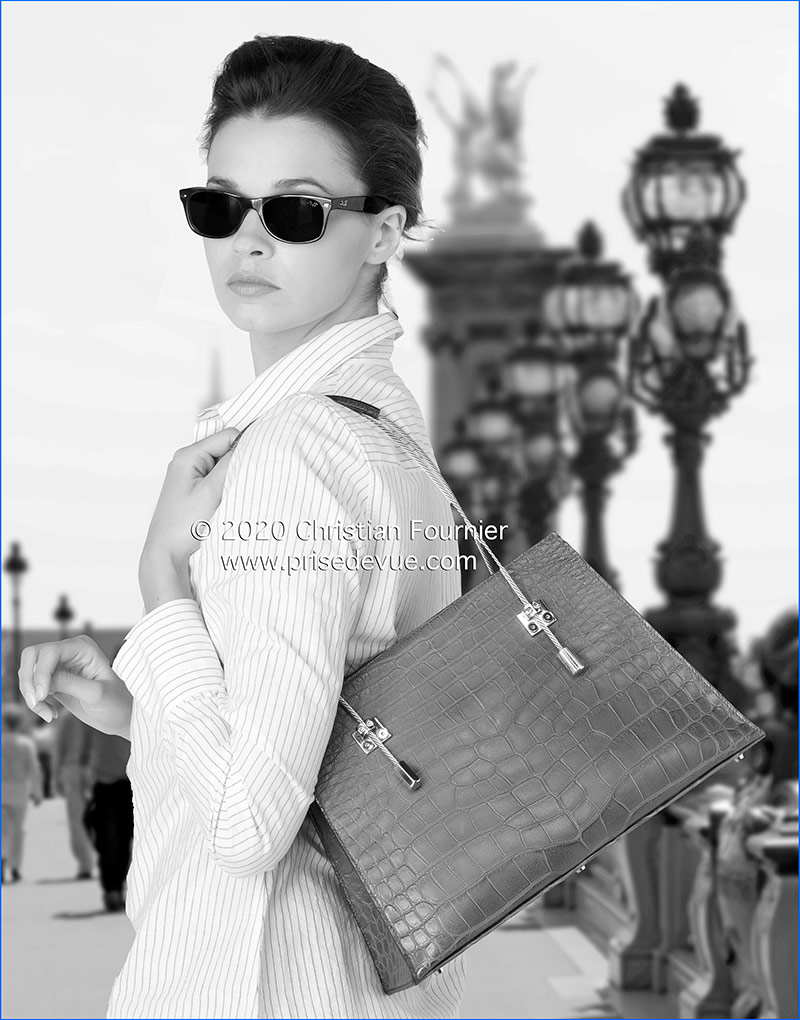 At Pont Alexandre III.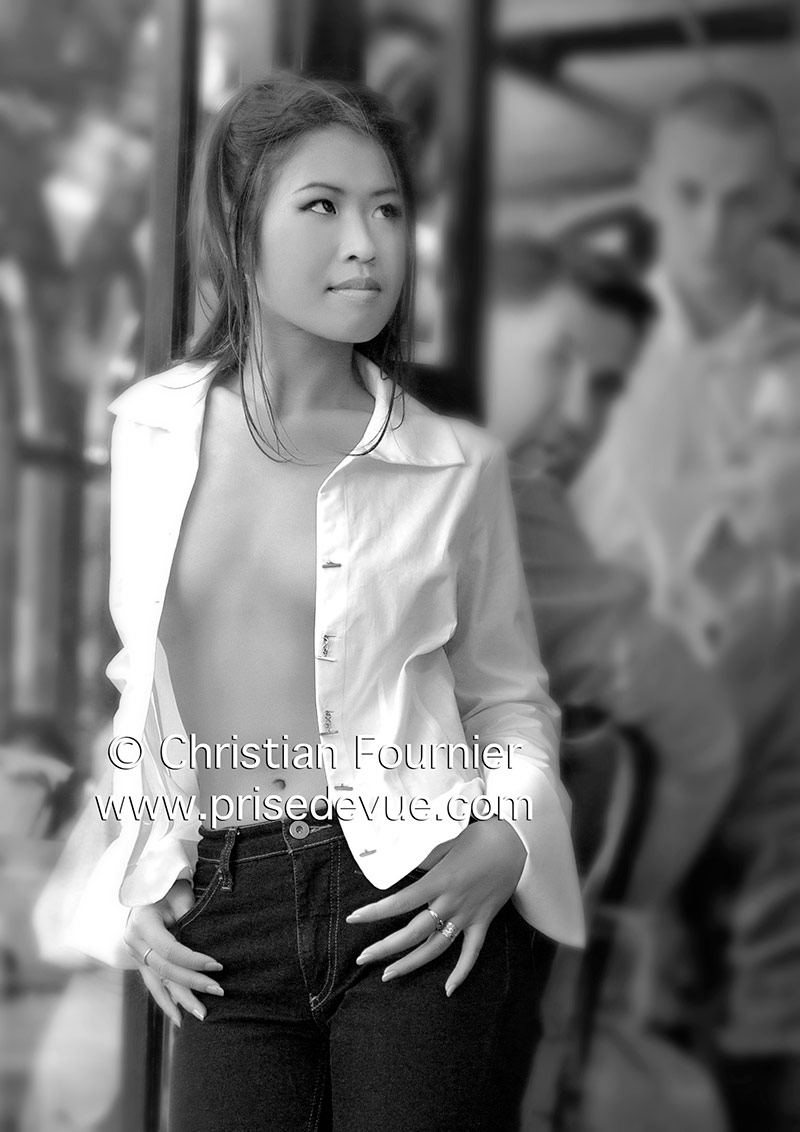 Outside a café.

Sabine Crossen in the South Bank.

At the Louvre.

Chez Colette, une boutique, un concept store de luxe, située 213 rue Saint-Honoré.
This world famous shop closed in 2017



At the Jardin du Luxembourg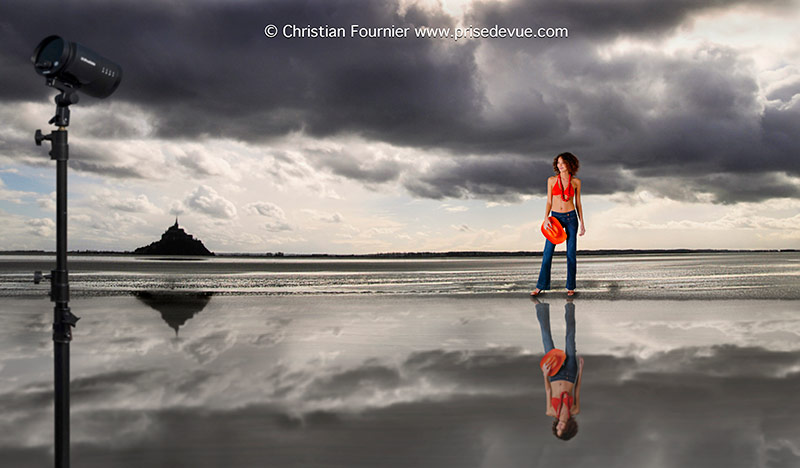 Au Mont Saint Michel.

********************************
Le 26 septembre 2020 : C'est un grand privilège de shooter avec flash,
dans un magnifique château, presque vide, avec des modèles costumées.
Natasha Milady De Winter et Anna Breeze au Château de Vaux le Vicomte.
Merci à Frédérique Gorsky pour l'habillage et l'intendance, à Charlotte Calmon pour les accès,
costumes: Yoann Mouchonnet, coiffe: Maria. Photographie et transports : Christian Fournier.


Good morning from Paris, 11 sept 2020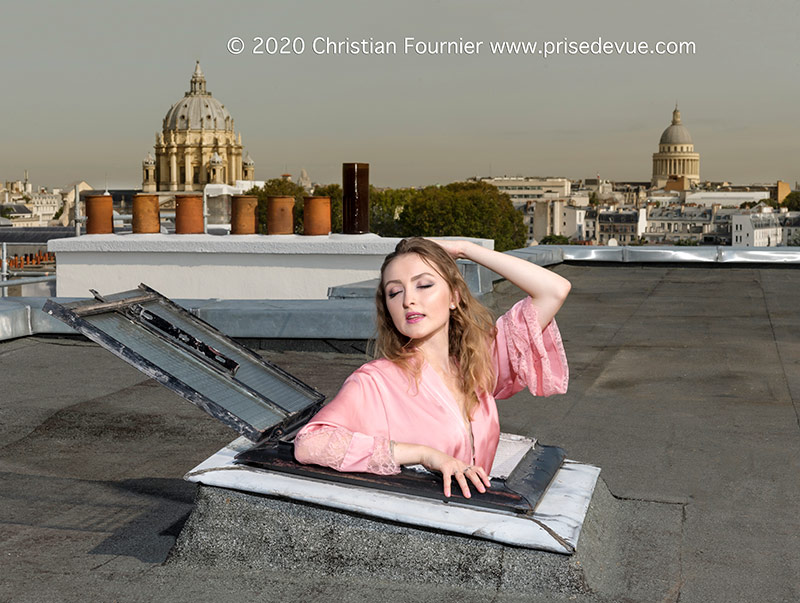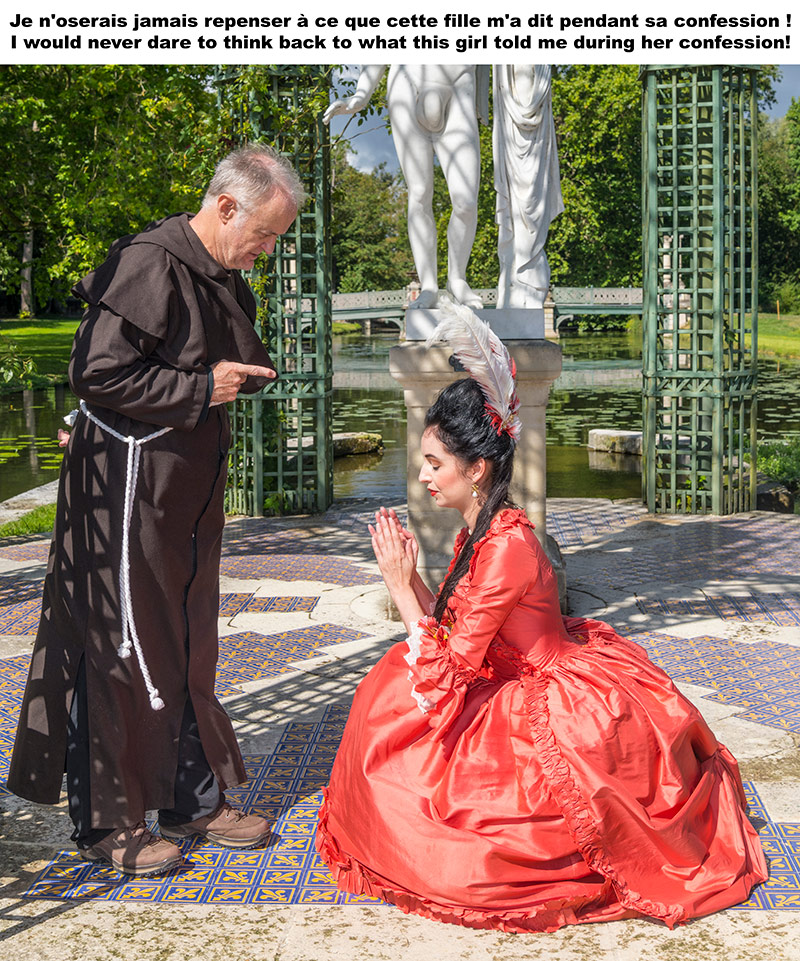 Je n'oserais jamais repenser à ce que cette fille m'a dit pendant sa confession !
I would never dare to think back to what this girl told me during her confession!


Visite de la Tour Eiffel en costumes 1900 avec André et Aurore Berteau et Frédérique Gorsky le 26 août 2020.
Merci à Sylvain pour son aide.
Visit of the Eiffel Tower in 1900 costumes with André and Aurore Berteau and Frédérique Gorsky on August 26, 2020.
Thanks to Sylvain for his help.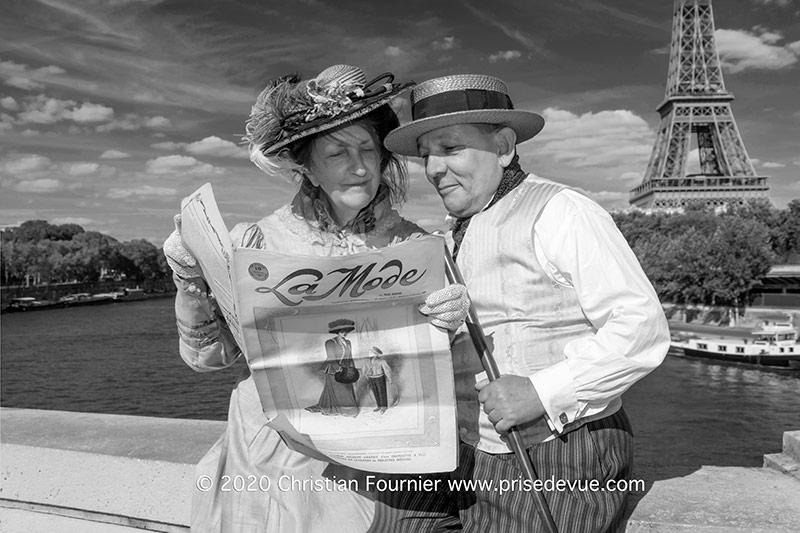 Le 22 août 2020 : "Frédérique Gorsky et Christian Fournier devant chez eux vers 1900.
Merci à André Berteau pour la photo et à Aurore pour la robe."
"Frédérique Gorsky and Christian Fournier in front of their home around 1900.
Thanks to André Berteau for the photo and to Aurore for the dress."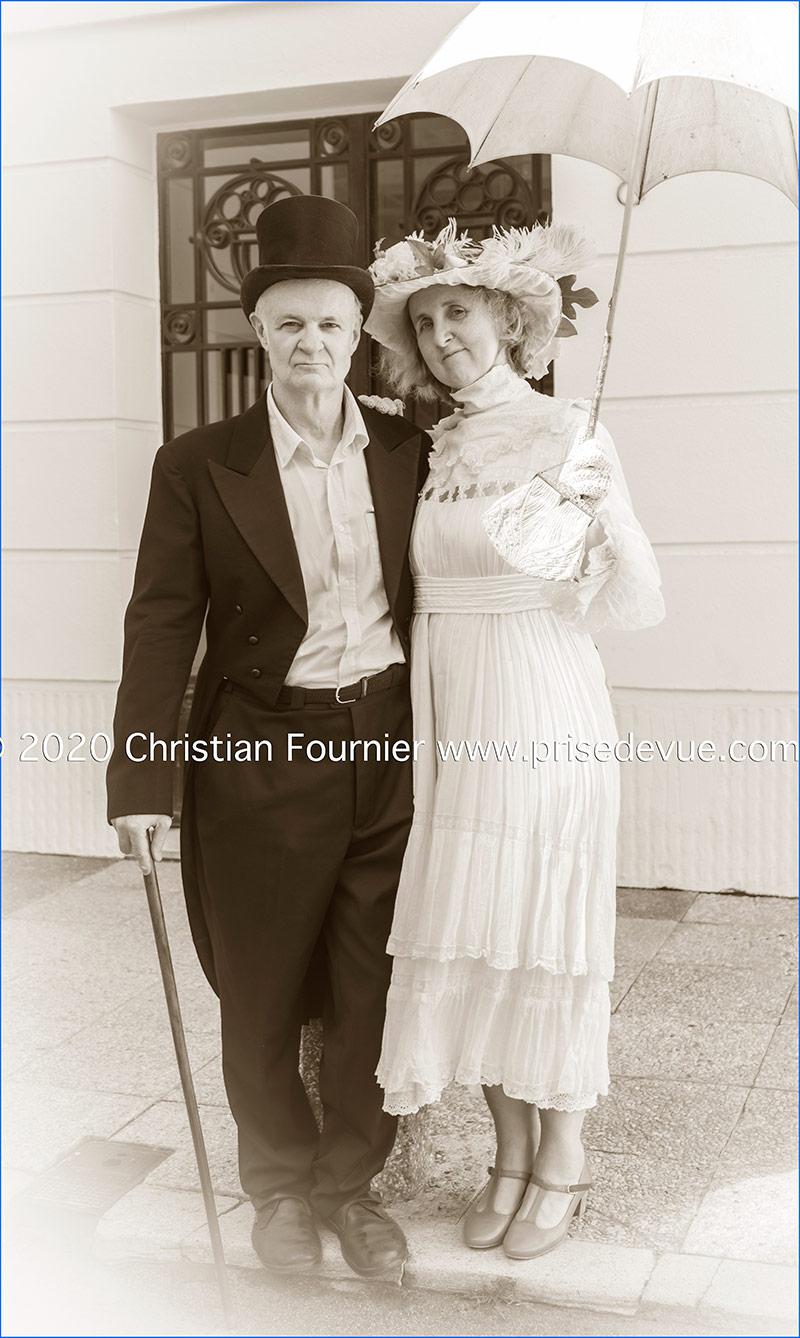 Le 18 juillet 2020 :
Retour vers le passé, Paris en 1920, avec Amelia Xandra, Virginie Vivi et Alexandra Jacquet et sans Dolorean.
Back to the past, Paris in 1920, with Amelia Xandra, Virginie Vivi and Alexandra Jacquet and without Dolorean.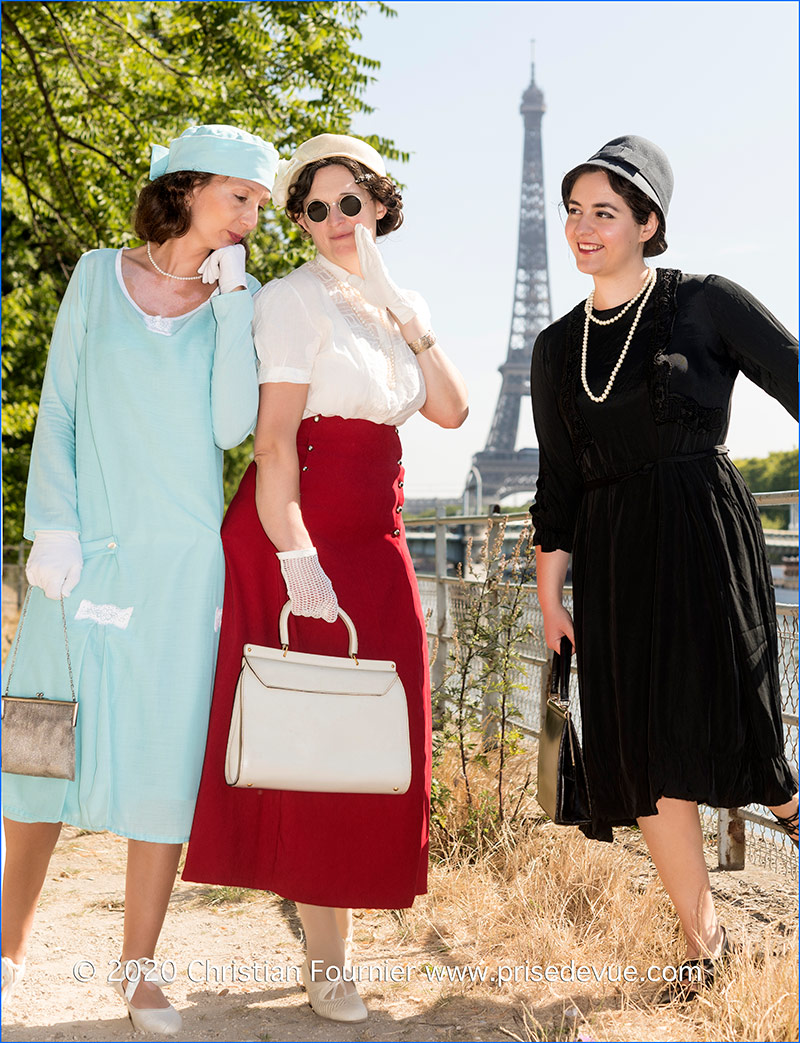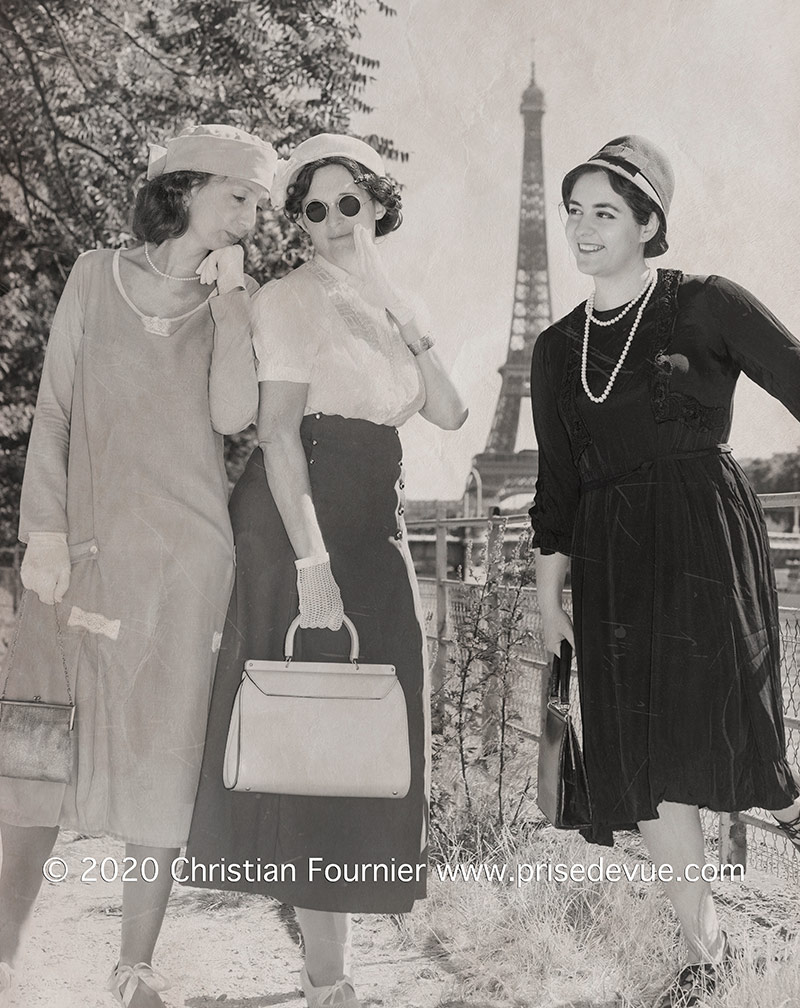 Natasha dans un champs de coquelicots le 9 juin 2020.
Cette photo est un panoramique, un assemblage de 30 photos verticales.
Elle fait 421 Mo. Je la présente ici en beaucoup plus petit.
Natasha in a poppy field on June 9, 2020.
The upper photo is a panoramic, an assemblage of 30 vertical photos.
It is 421 MB. I show it here in a smaller size.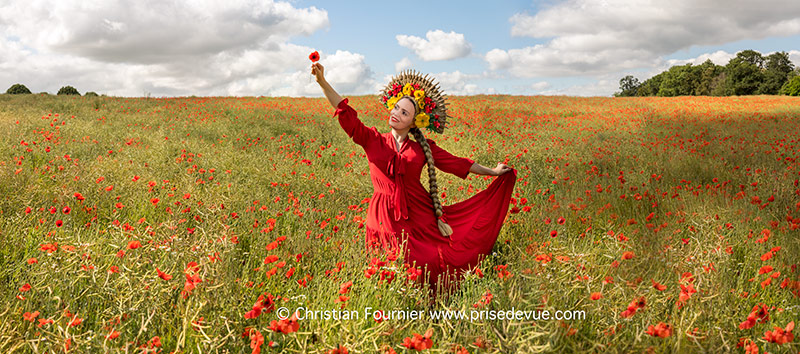 Merci à Natasha Milady De Winter et à Frédérique Gorsky
pour cette séance photo d'hier mercredi 20 mai 2020 près de Paris.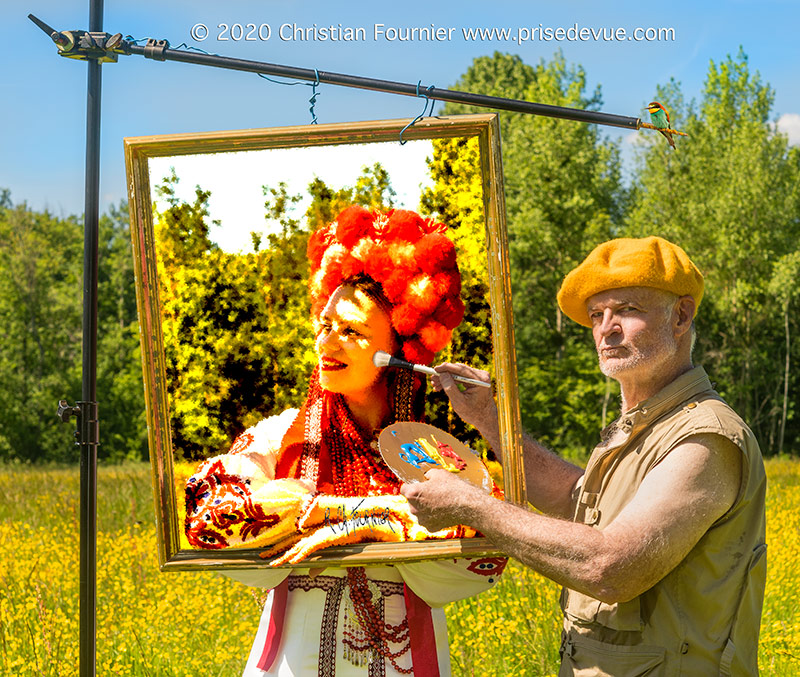 Le 26 mai 2020. Avec Frédérique Gorsky..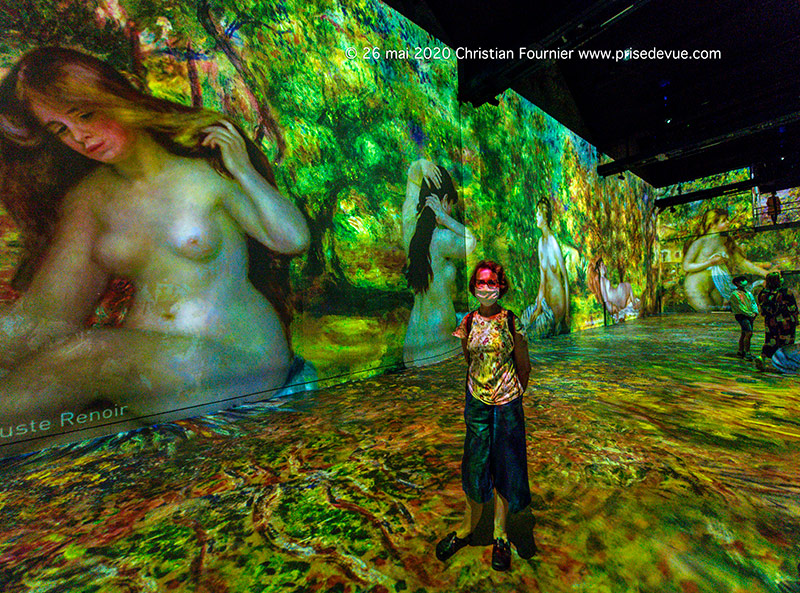 August 14, 2016 : A lotus at the Jardin des Plantes.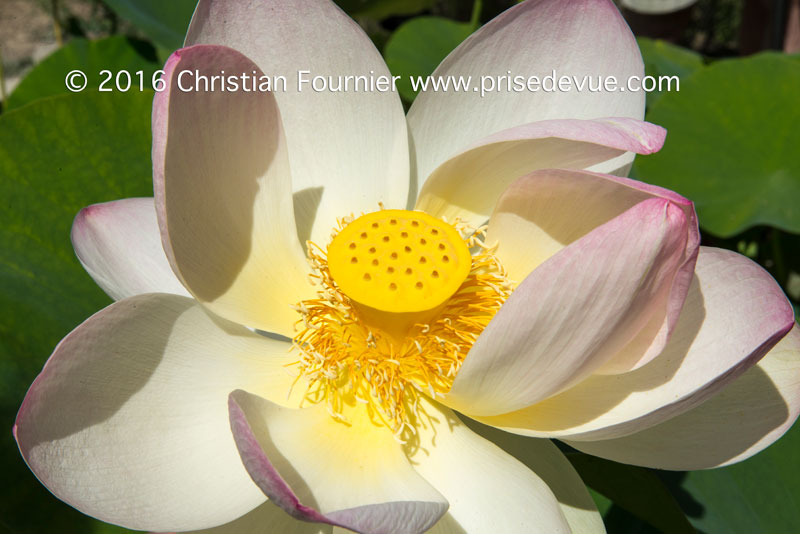 Tchao Pantin est un film dramatique français écrit et réalisé par Claude Berri, sorti en décembre 1983. Adaptation cinématographique du roman éponyme d'Alain Page qui en a écrit les dialogues, le film narre l'histoire d'un pompiste alcoolique et dépressif décidé à venger la mort du jeune trafiquant de drogue avec lequel il s'était lié d'amitié, assassiné à la suite d'un règlement de comptes.
Le film met en scène Coluche dans un rôle à contre-emploi et le premier dans un registre dramatique, mais aussi Richard Anconina, dont c'est le premier rôle important, Agnès Soral et Philippe Léotard. Tchao Pantin est tourné entre mai et juin 1983 dans un climat lourd, alors que Coluche traverse une période difficile dans sa vie personnelle, qui a toutefois permis à l'acteur de livrer une intense performance. Le long-métrage est acclamé par la critique, mais récolte aussi un énorme succès public avec près de quatre millions d'entrées.
Nommé dans douze catégories à la 9e cérémonie des César, le film est l'un des plus primés avec cinq récompenses, dont le César du meilleur acteur pour Coluche, en mars 1984.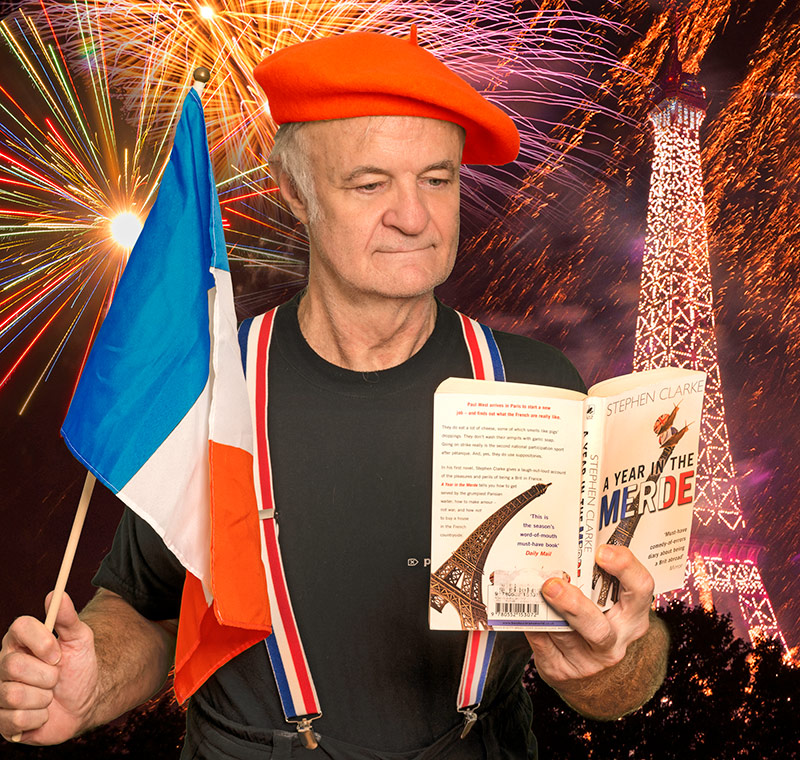 A Year in the Merde is a comic novel by Stephen Clarke,
first published in 2004 under the pen name Paul West. In later editions, the author's real identity was revealed.
In France, the book title is God save la France.
Paul West is in fact the first-person narrator, a 27-year-old Englishman,
single and unattached, who is recruited by a French entrepreneur and given a one-year contract in Paris
to plan and organise a chain of tea rooms which his employer wants to open in the French capital.
The novel covers fictional events of that year, starting in September 2002 and ending in the summer of 2 003.
Set at the time of the 2003 invasion of Iraq,
A Year in the Merde is about the cultural differences between the British and the French, which are somewhat heightened by the war, especially by the opposing views on the invasion held by Blair and
Chirac respectively.
The French reaction to the strong anti-French sentiment in the United States is also captured in the novel.
The book also brings out the ambivalent attitude of the French towards the citizens of their capital,
Paris, which is treated almost as a foreign country.
The character Paul in his attempts to assimilate (mainly to improve his sex-life) also contrasts other aspects of French society, in particular French bureaucracy and higher education, with the "system" in Britain.
Une année dans la merde est un livre de Stephen Clarke publié pour la première fois en 2004
sous le pseudonyme de Paul West . Dans les éditions ultérieures, la véritable identité de l'auteur a été révélée. En France, le titre du livre est God save la France.
Paul West est en fait le narrateur à la première personne, un Anglais de 27 ans, célibataire et célibataire, qui est recruté par un entrepreneur français et qui a reçu un contrat d'un an à Paris pour planifier e
t organiser une chaîne de salons de thé qui l'employeur veut ouvrir dans la capitale française. Le roman couvre les événements fictifs de cette année, commençant en septembre 2002 et se terminant à l'été 2003.
Se déroulant au moment de l' invasion de l'Irak en 2003 , A Year in the Merde traite des différences culturelles entre les Britanniques et les Français, quelque peu exacerbées par la g
uerre, en particulier par les points de vue opposés sur l'invasion tenus respectivement par Blair et Chirac . . La réaction française au fort sentiment anti-français aux États-Unis est également capturée dans le roman.
Le livre fait également ressortir l'attitude ambivalente des Français envers les citoyens de leur capitale,
Paris, qui est presque traitée comme un pays étranger.
Le personnage de Paul dans ses tentatives d'assimilation (principalement pour améliorer sa vie sexuelle) contraste également avec d'autres aspects de la société française, en particulier la bureaucratie française et l'enseignement supérieur, avec le «système» britannique.

Also see page 15 : There are a bunch of amazing things in the USA.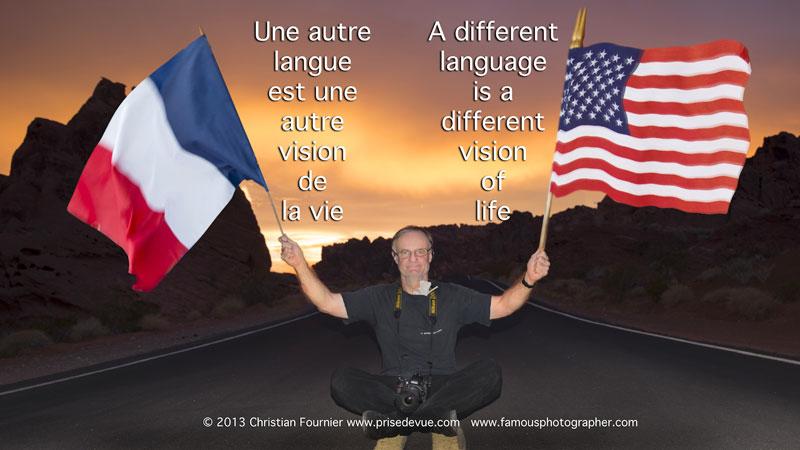 La plupart des photos que vous voyez sur mon site sont à vendre,
sauf bien sûr, celles pour lesquelles je n'ai pas d'autorisation de modèles ou de décors.